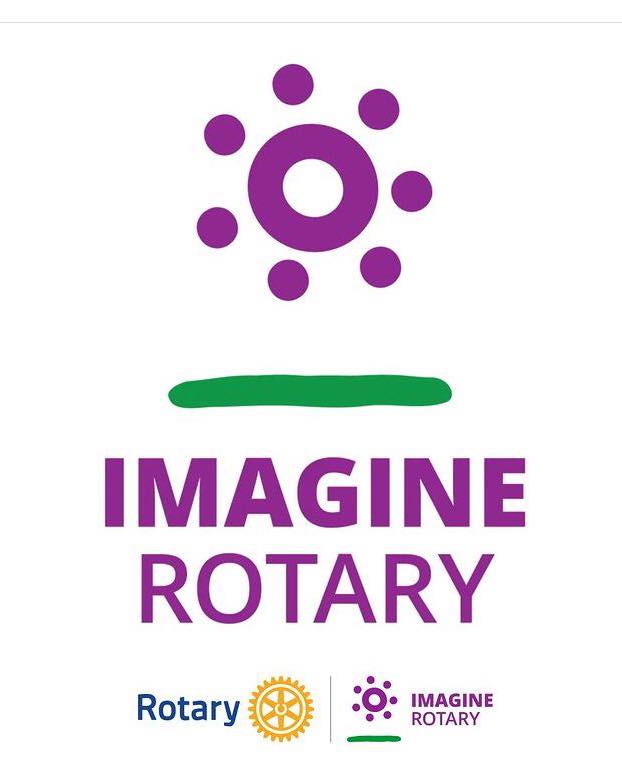 VALE YOUR MAJESTY!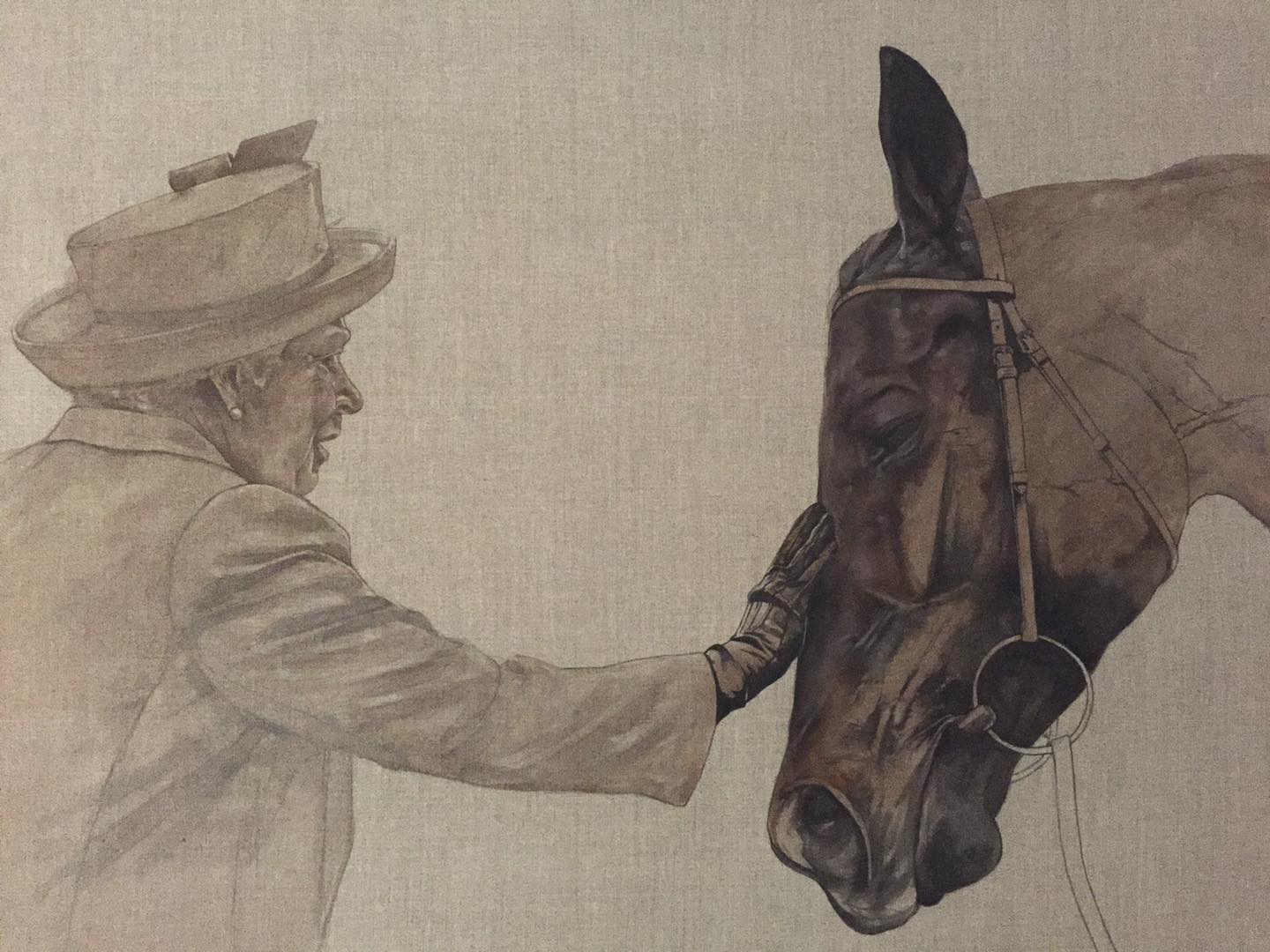 The painting, by Irish artist
Tony O'Connor
, is unfinished and has attracted a lot of attention on Facebook.  Most comments suggest he  leave the painting in its current unfinished state.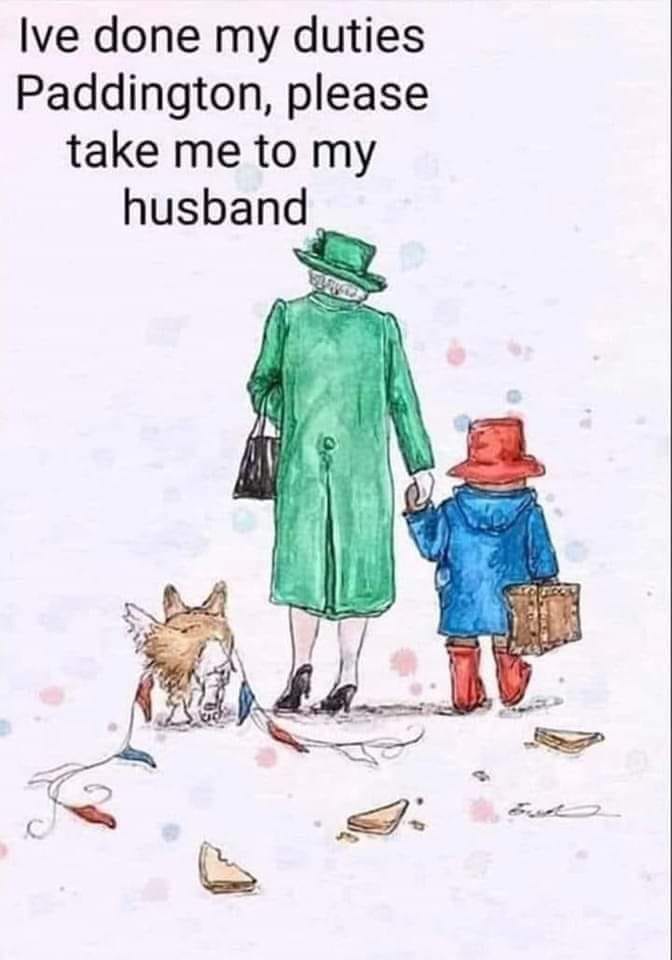 WEEK OF SEPTEMBER 5th
Visit of Griffith Avanti Rotary Club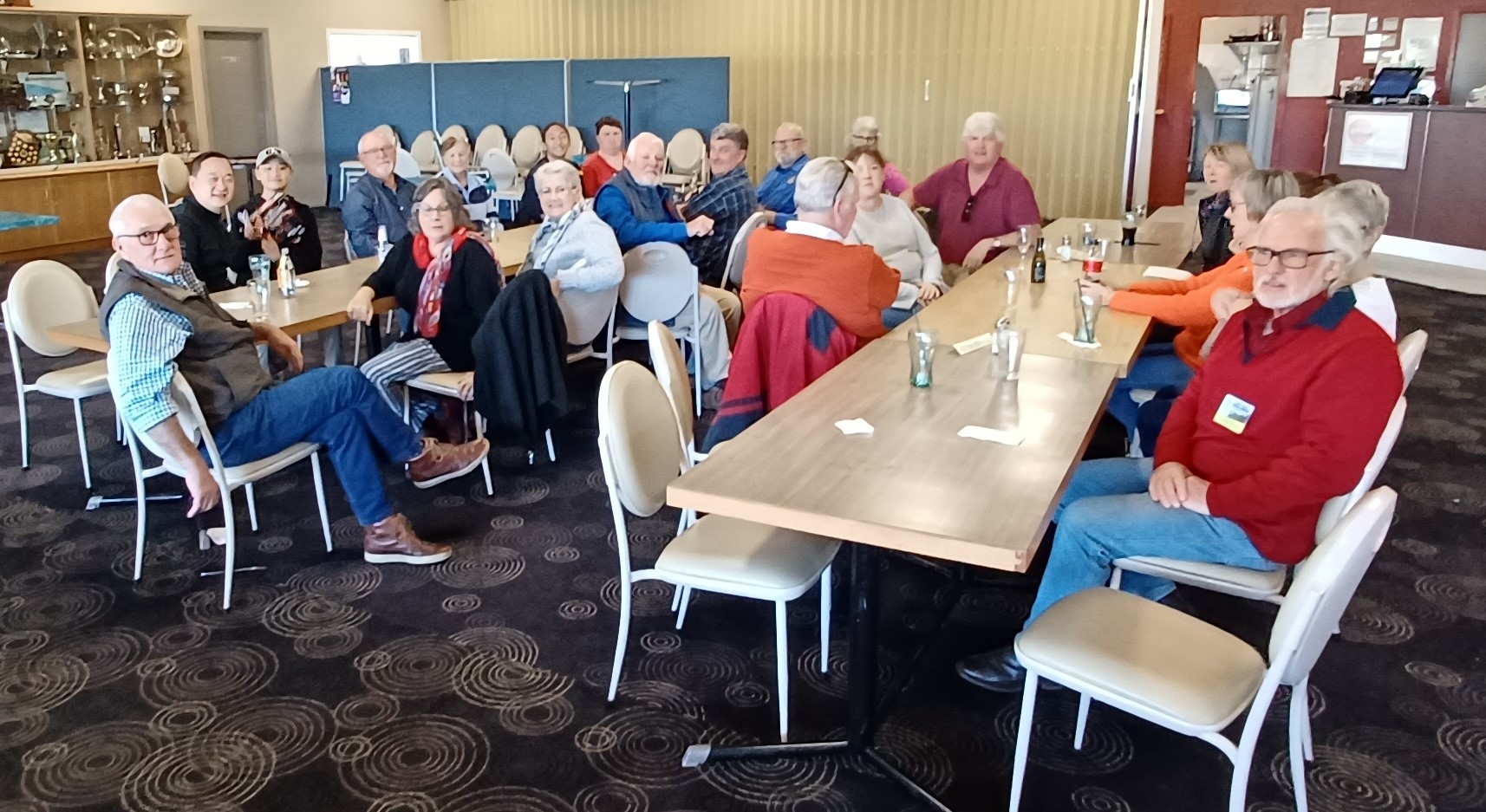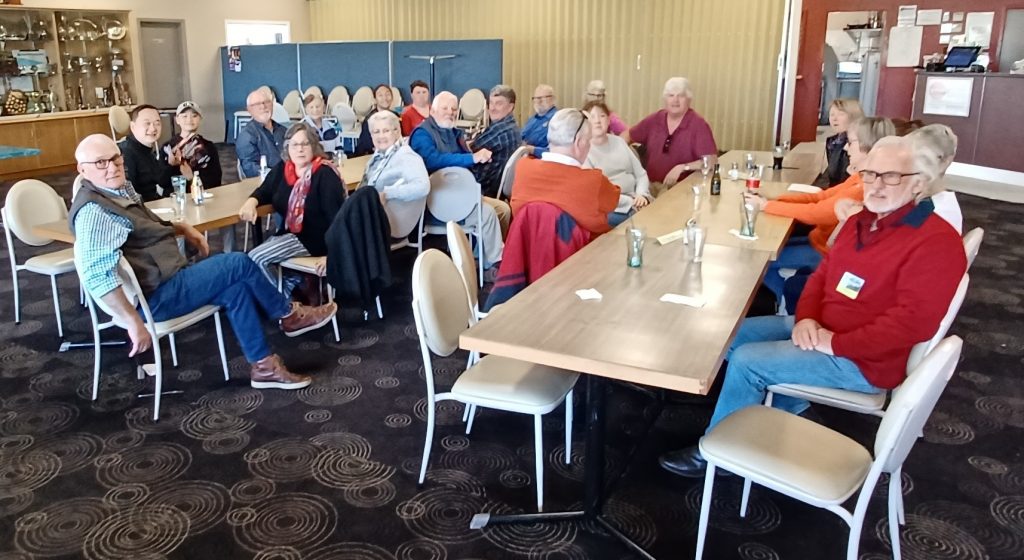 On Sunday 4th September we hosted the Griffith Avanti RC who were on a "caravan" trip in our area.  They visited the June Liquorice and Chocolate Factory and stayed overnight in Junee on Saturday.  Six members of our club had lunch with them at the Sports Club and  were entertained by Griffith Avanti with a road trip quiz which included questions like when was the hall in Binya opened and so on.  This is a very active club which has breakfast meetings and 60% female members.  They have also gotten behind our Sunflower Seeds for Ukraine Initiative.  One of their main fund-raising activities is recycling vehicle batteries.
Griffith Avanti RC Facebook Page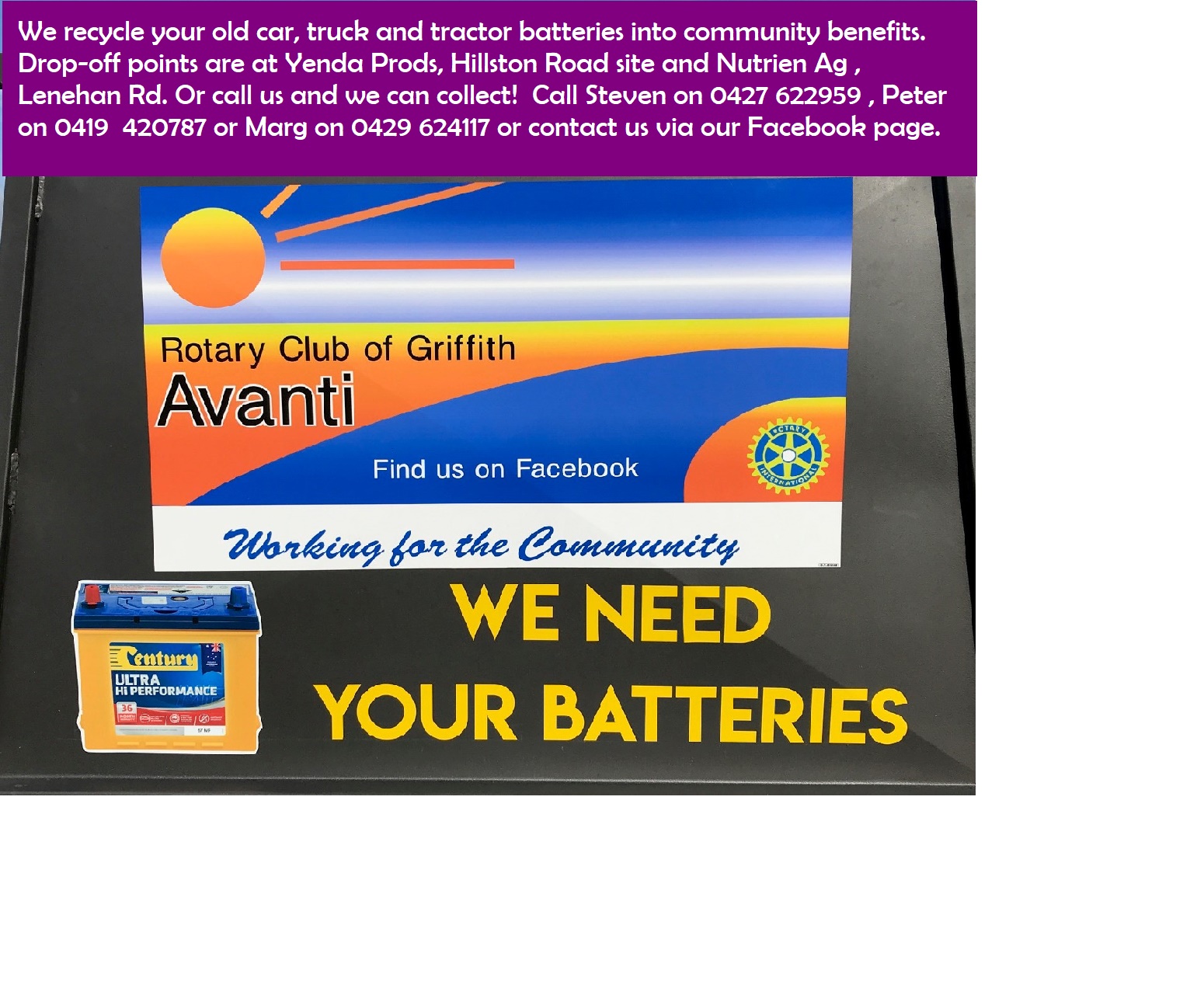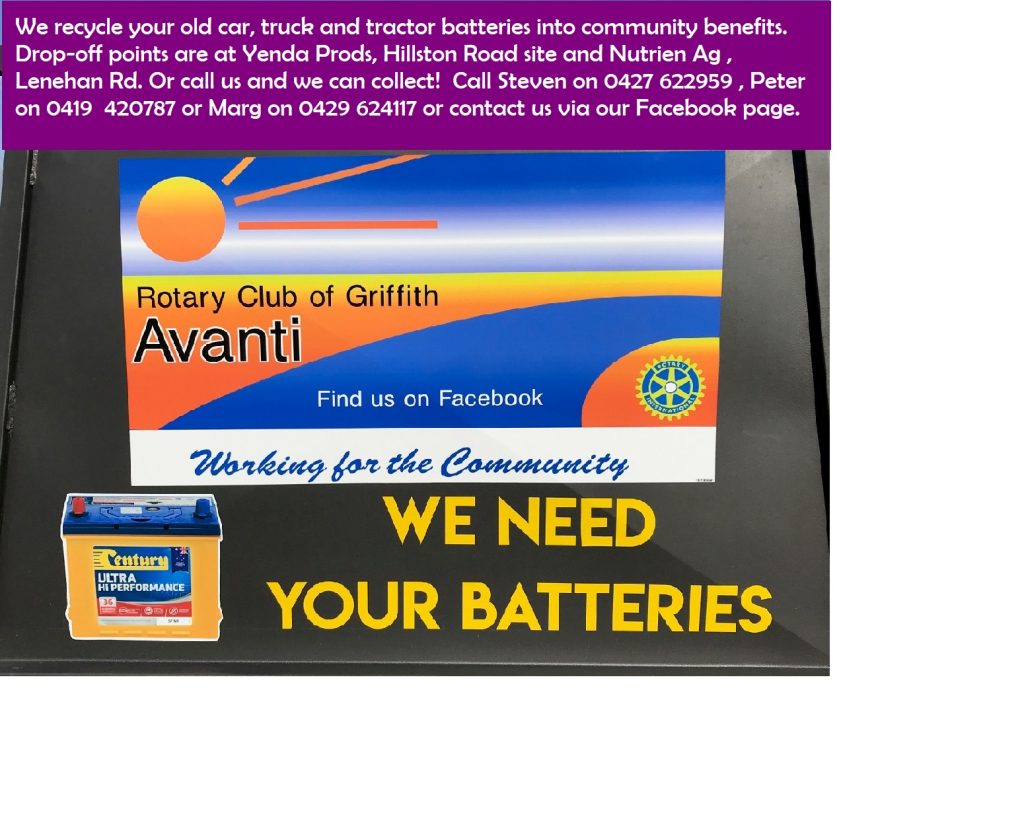 Regular meeting – 5th September
Wollundry RC paid us a visit to discuss the upcoming Gears and Beers festival over the October long weekend.  PP Phil McIntosh and PP David Byfield were the speakers from Wollundry RC.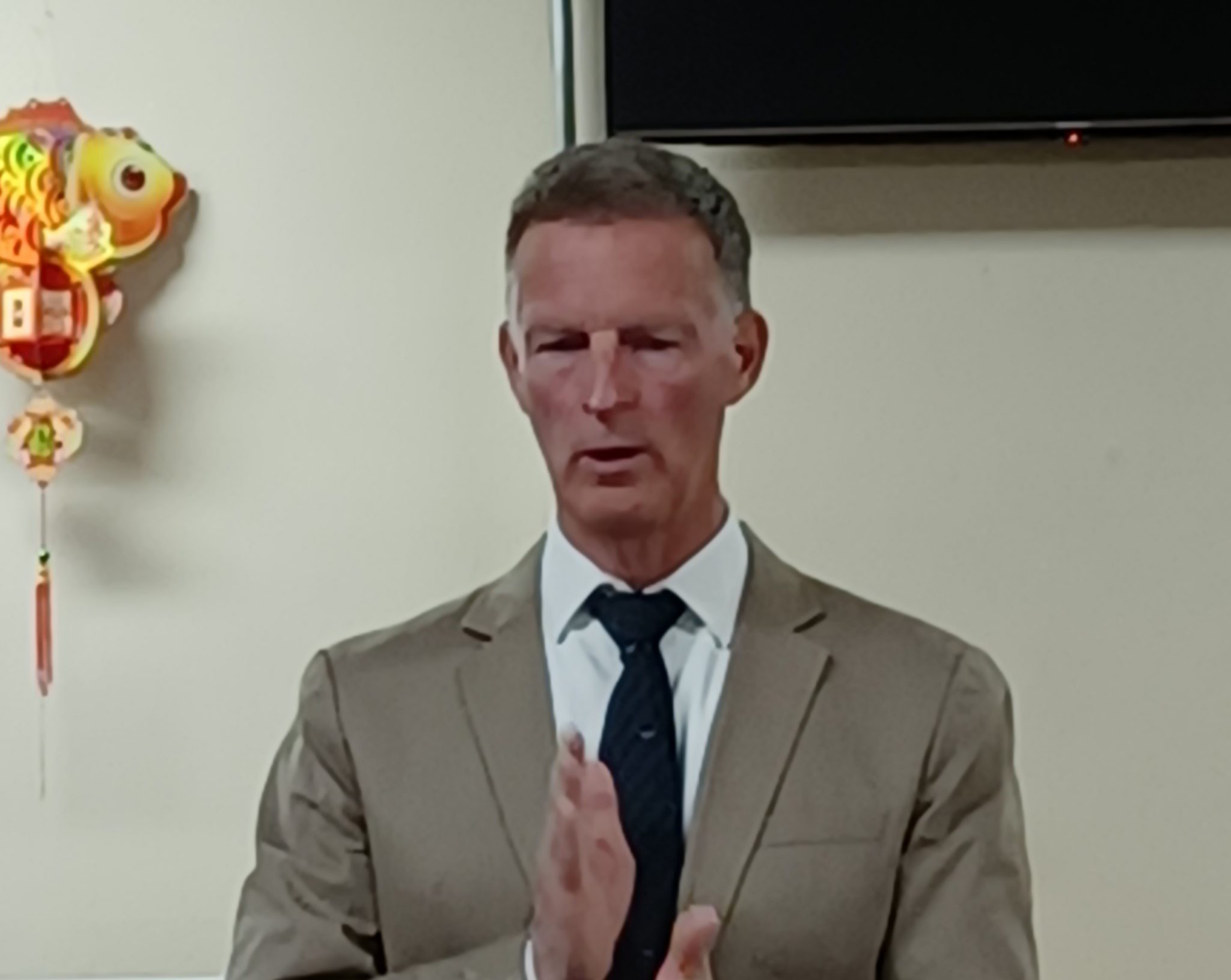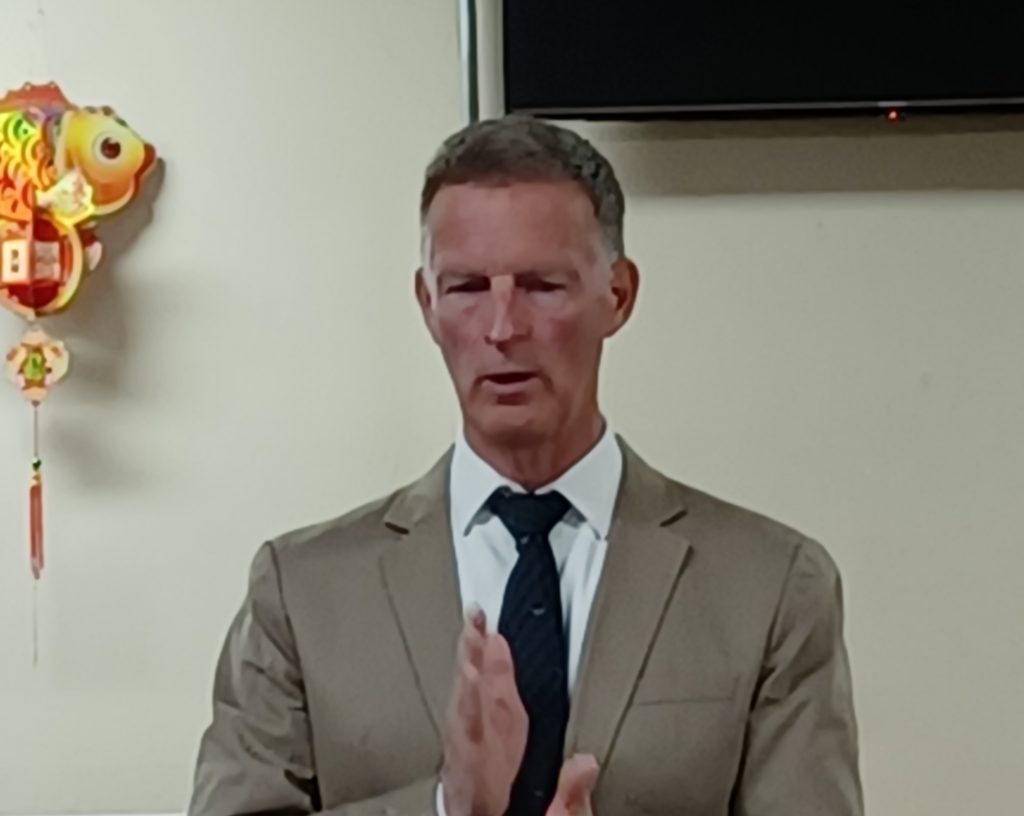 President Paul welcomed our two visiting Rotarians and 19 members, which a very good rollup. Paul reported on the very successful ten-pin bowling night in Wagga which took place on the 5th Monday social night. Grahame Miles presented Alex Thompson with the newly instituted perpetual trophy for winning against the 14 members who took part in the bowling.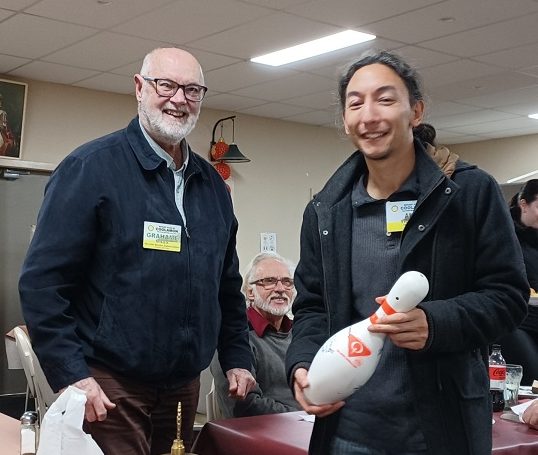 We had several items for discussion before the talk on this October's Gears and Beers weekend including:
Notice of the meeting at the Wagga Wagga RC on Thursday 15th to hear form the Deputy Head of Mission from the Ukraine Embassy in Canberra, Mr. Volodymyr Shalkivsky.
Anne and Mary reported on the catering in Ganmain for the SW Hack event.
Flyer on the mango project sent by PDG John Egan on behalf of the RC of Woden Daybreak.
Induction of the Rev. Scott Mudd will take place on Monday 12th.
Dr. Sumera Amir passed on a her sincere thanks for the relief efforts of ShelterBox in the flooded areas of Pakistan.
Albert spoke on the upcoming garden viewing days and advised that there would be a meeting of the committee on 7th September.
Paul thanked Anne for distributing the latest issue of the Coolamon Chronicle.
Marrar Madness roster to assist with manning the gate this Saturday at the Marrar Sports Ground.
Adrian and Wendy are off to Europe.
S@A Garth and his Corporal Dick managed to fine every person attending.
The raffle was won by John G.
GEARS AND BEERS
Phil McIntosh gave a good detailed account of the upcoming Gears & Beers event on Sunday, 2nd of October.  We will need plenty of volunteers.
Phil explained that they had to run the March 2022 event this year owing to the disruptions to Gears & Beers due to Covid in 2020 and 2021.  Phil said that the March event was totally different to the October events of the past due to the dry hot dusty and sometimes windy condition that weekend.  A lot of riders experienced multiple tyre punctures.
The upcoming event has a totally different look due to the generally pleasant conditions and picturesque scenery typical of this time of year in the Riverina.  Bookings are down c.f. to March and previous years, but at present there are 1,200-1,300 booked.  All accommodation in Wagga Wagga is booked out for the October long weekend.
Phil then described how our club will be involved on the Sunday and PP Daryl Breust is across the event on behalf of CRC.  Above all, Wollundry have a brand to protect and reminded us all that we are ambassadors for Gears and Beers.
President Paul thanked Phil and David for the information and for their continued reliance on our club to make this event a success.
Go to their website below for further information: Gears & Beers October 2022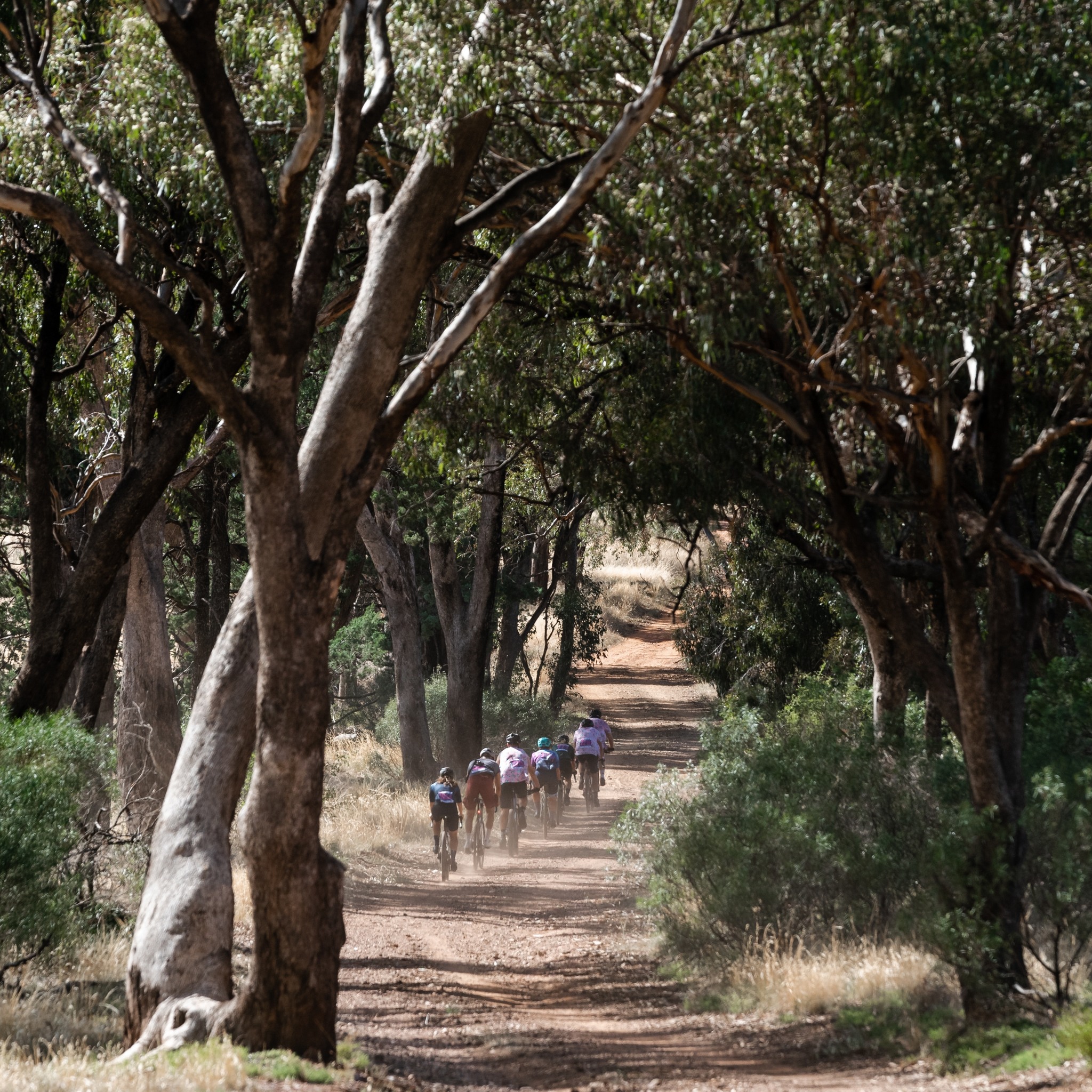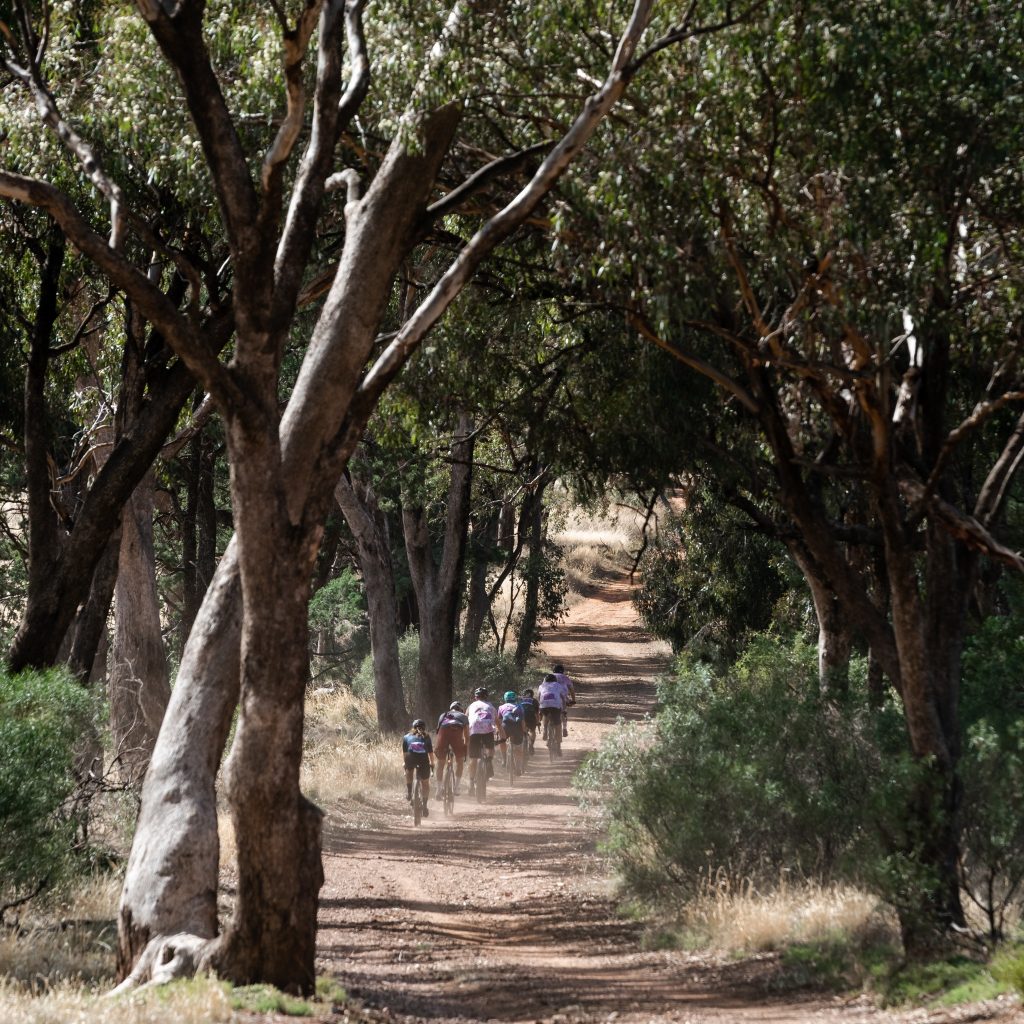 MEETING OF SEPTEMBER 12th
President Paul welcomed guests Marilyn Jennings, Sharon Miles, Susan Glassford, Sally Farmer and Scott Mudd along with 19 of our members.  Paul thanked the volunteers that manned the gate at the Marrar Madness event on Saturday, which included Brian, Anne, Mary, Albert, Don, Alex and Howard as well Paul.  There was a large crowd–over 500 attended–and Brian Pattison believes it will become an annual event.
Daryl flagged that the next meeting he will be calling for volunteers for the fast-approaching Gears and Beers event on Sunday, 2nd October.  Daryl also said that on Saturday 24th September we will be baking ANZAC biscuits again for the event; more information will be provided at next Monday's meeting.
INDUCTION of Rev. Scott Mudd
Tonight was a special night as President Paul inducted the Rev. Scott Mudd into our club.  Ian Jennings is Scott's sponsor and mentor.  All our members welcomed Scott in the usual manner and wished him well as a member of our wonderful Rotary club.  We are now 30 members strong. Scott is the Anglican priest for our shire and his Rotary classification is Anglican Priest.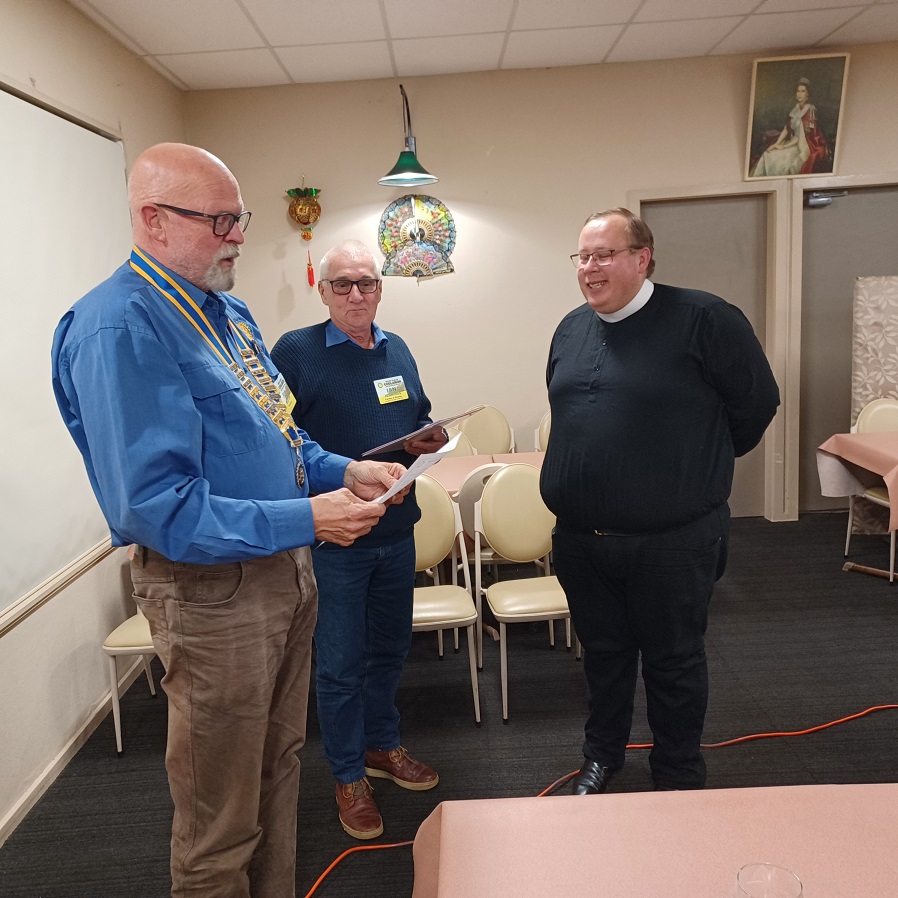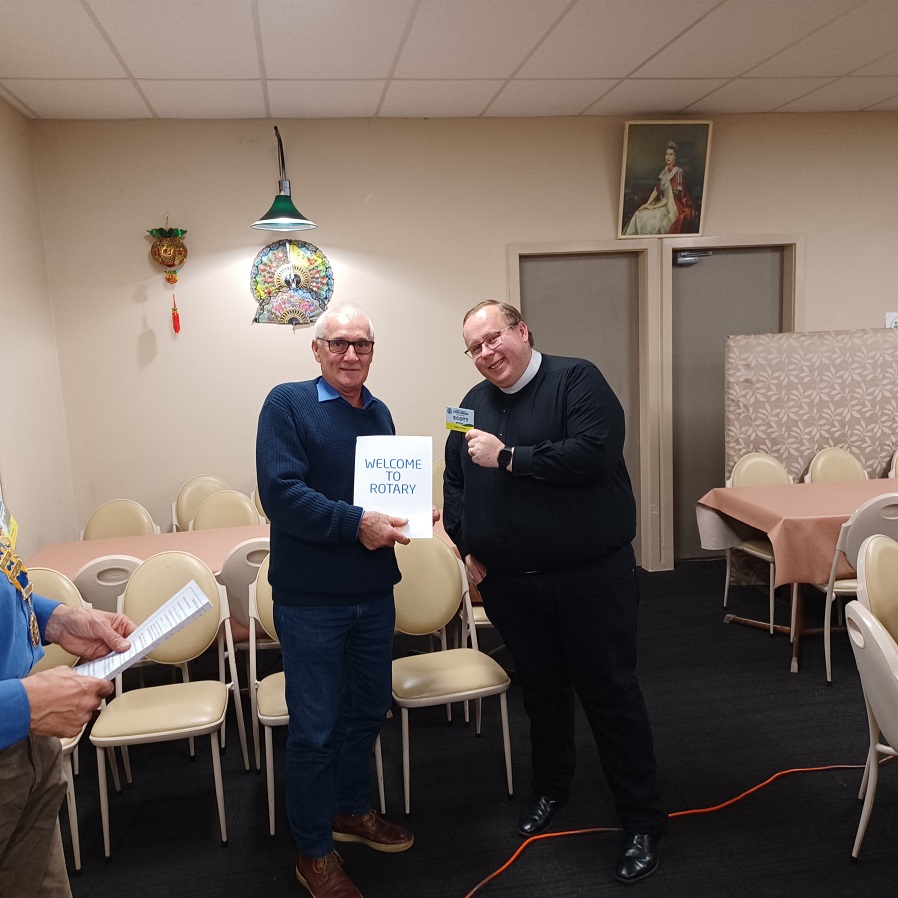 (Editor's note we need to get a portrait of King Charles III).
Auctioneer Dick conducted a spirited auction of two dinners–no need for a microphone when Dick is in full flight!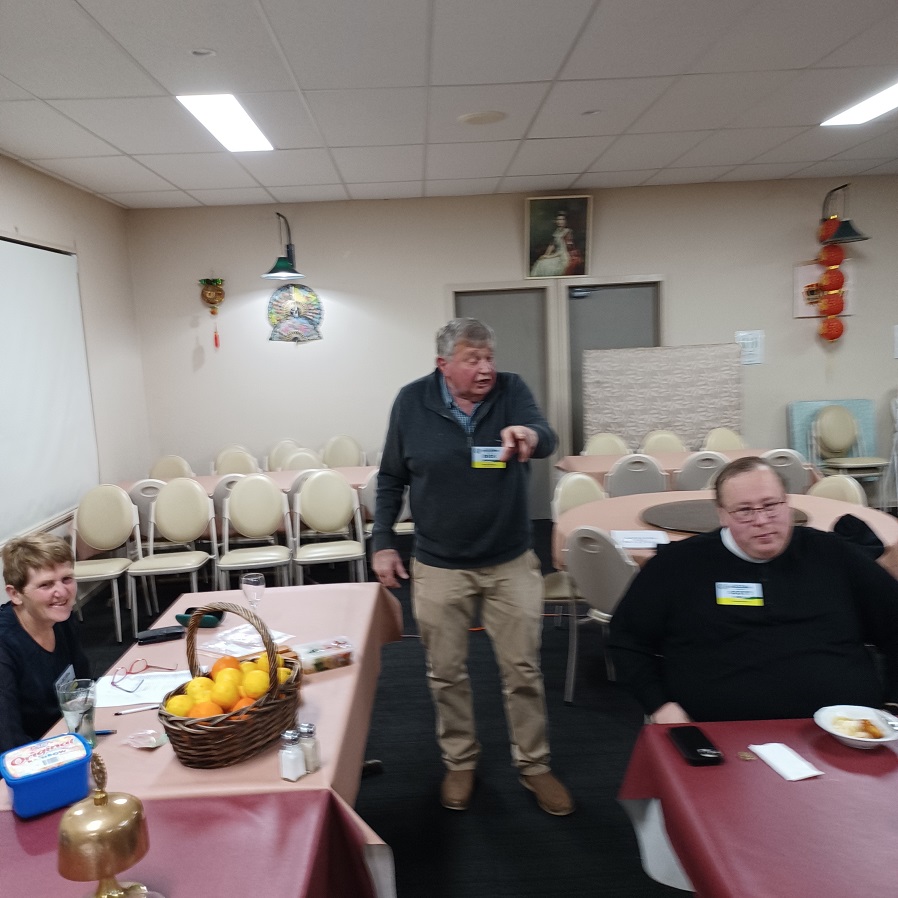 The members and guests then signed a card congratulating Tracy Ochieng on her graduation (see story in Rotary news below).
Talk by Susan and John
 

Glassford from Huff  'n' Puff

Tonight Susan and John spoke about the past 19-23 years on starting a new business in Ganmain.  John celebrated 19 years as a member of the Coolamon RC and thanked David Benn from Wollundry who introduced JG to Grahame Miles who became JG's sponsor.   The last time we had a talk on straw bale building was in 2003 so it was a good opportunity to see what Huff 'n' Puff have done during that time.
Here is a small sample of what has been done during those years.
As usual the meeting ended up with a raffle with two prizes and a very entertaining fines session with S@A Garth and Cpl. Dick.
DIARY
*N.B. You are always welcome to bring guests to most of our meetings, just advise Ian Jennings if you want to bring a guest along when you respond to the weekly dinner roll call!
Monday, 19th September – Regular meeting. Coolamon Sport & Rec Club, 6.30 for 7.00 pm.
Monday, 26th September – Regular meeting. Coolamon Sport & Rec Club, 6.30 for 7.00 pm.
Sunday 2nd October – Daylight Saving Starts at 2.00am – clocks go forward one hour.
Sunday 2nd October – Gears and Beers.  Roster to be set at upcoming meetings.
Monday 3rd October – NO MEETING (Public Holiday).
Monday, 10th October – Regular meeting. Coolamon Sport & Rec Club, 6.30 for 7.00 pm.
Sunday, 16th October – Coolamon Garden Viewing.  There will be five gardens on display, three on house blocks and two on acreage. Registration will take place at 26 Doubleday Lane.  Cost is $15 per adult with children under 16 free.
Saturday 22nd October – Coolamon Garden Viewing. Details as above.
Friday-Sunday 21st-23rd October – District Conference.  Joyes Hall, CSU campus, Wagga Wagga (details forthcoming). [NB The district conference will be moving to an October timeslot as of this year, which is why we're having two district conferences in 2022).
Friday-Sunday 28th-30th October 2022  – Rotary Zone 8 Conference (Canberra).
Rotary Australia New Zealand and Pacific Islands Conference
Monday 7th November CRC Annual General Meeting including election of office bearers for 2023-2024.
BABY PHOTO COMPETITION – WEEK 4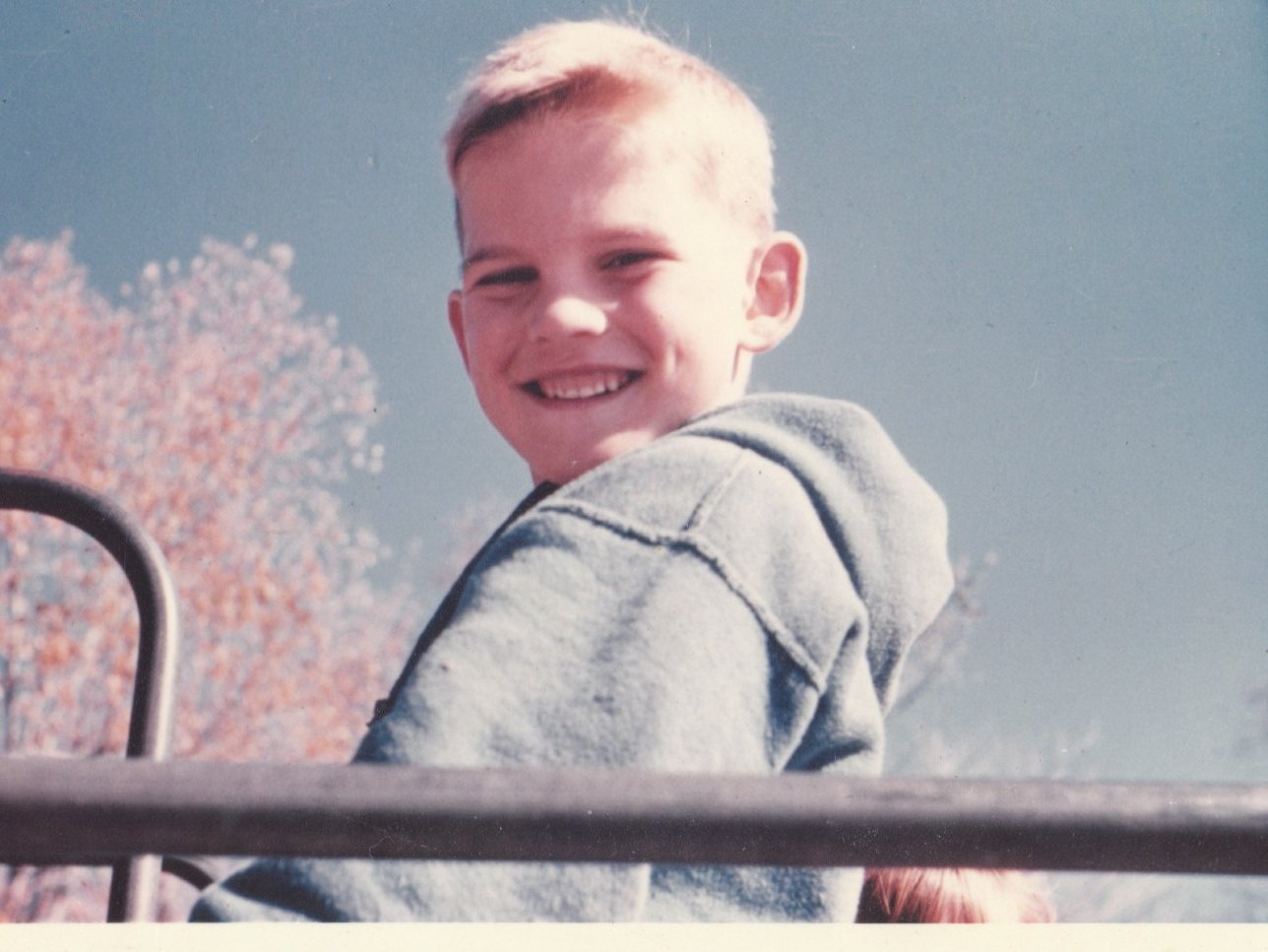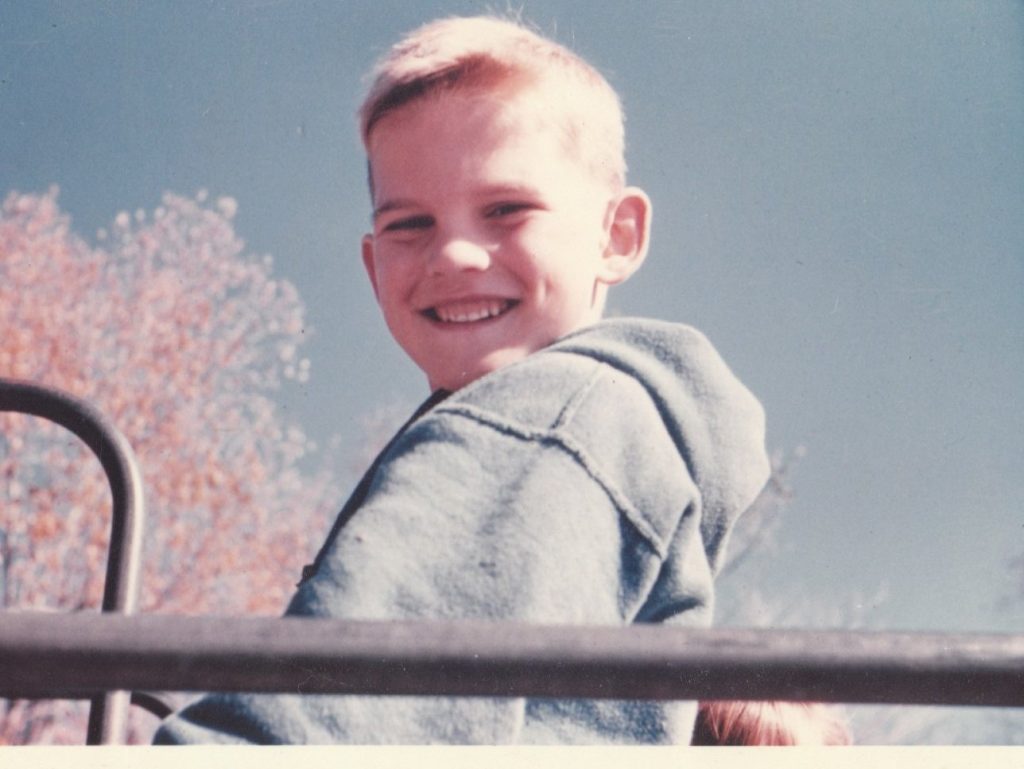 Who is the Rotarian Above?  First correct answer gets a free raffle ticket at the next meeting.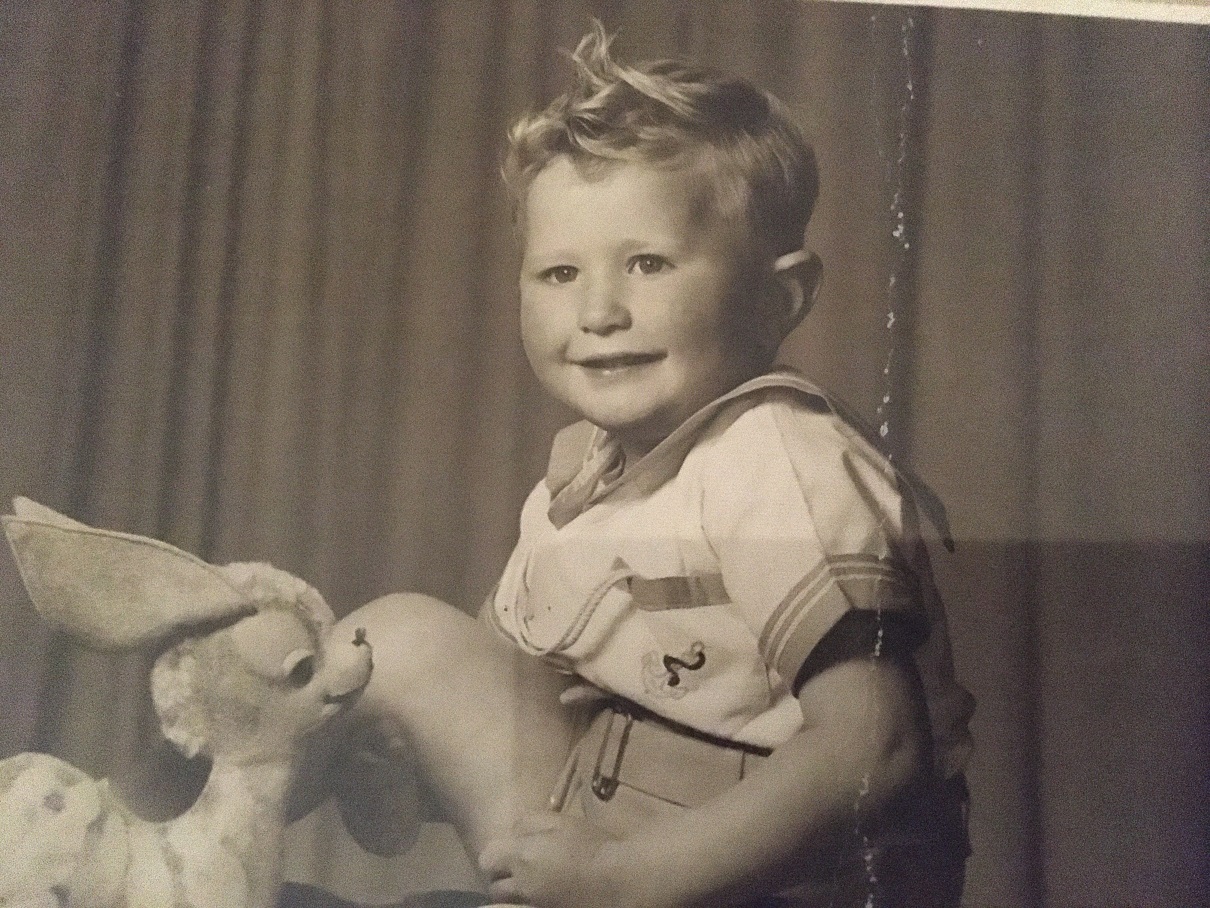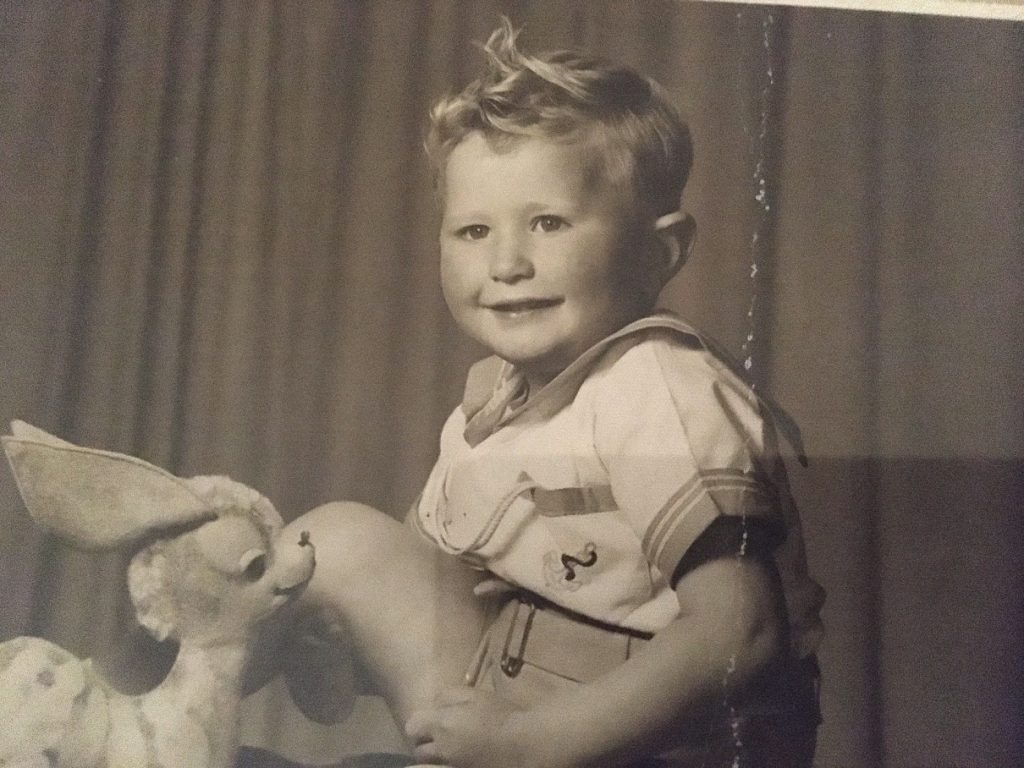 Last week's entry above: Several correct answers in that it was Dick Jennings.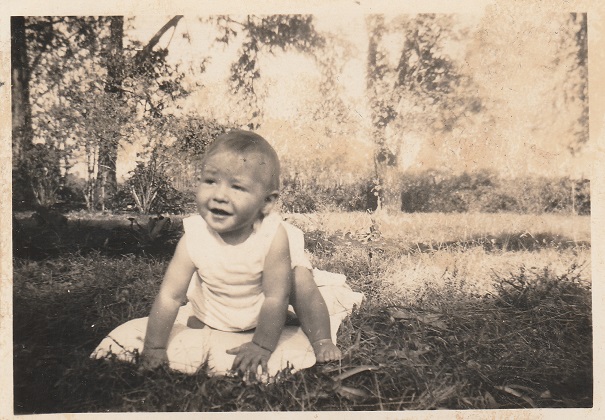 In the previous week Jann Breust correctly answered that the Rotarian above is John Glassford.
JUST FOR LAUGHS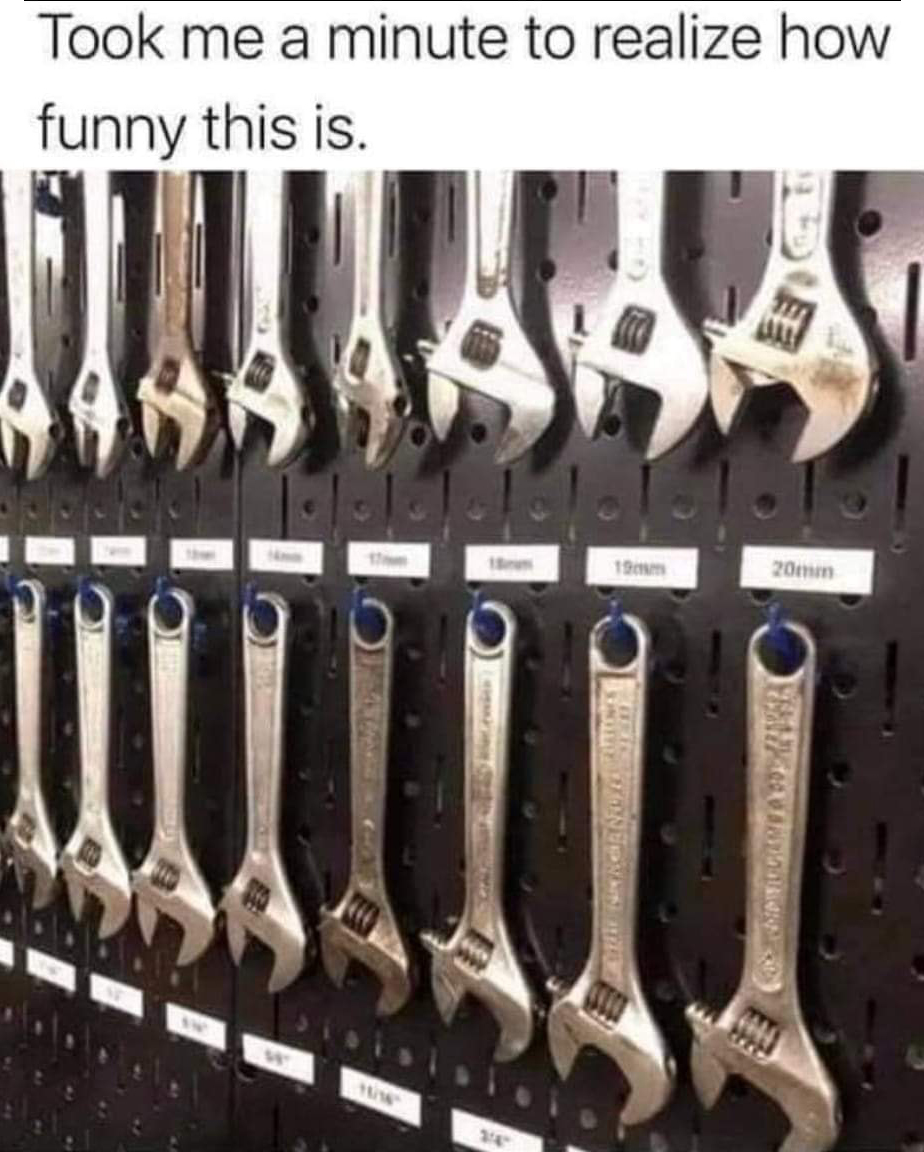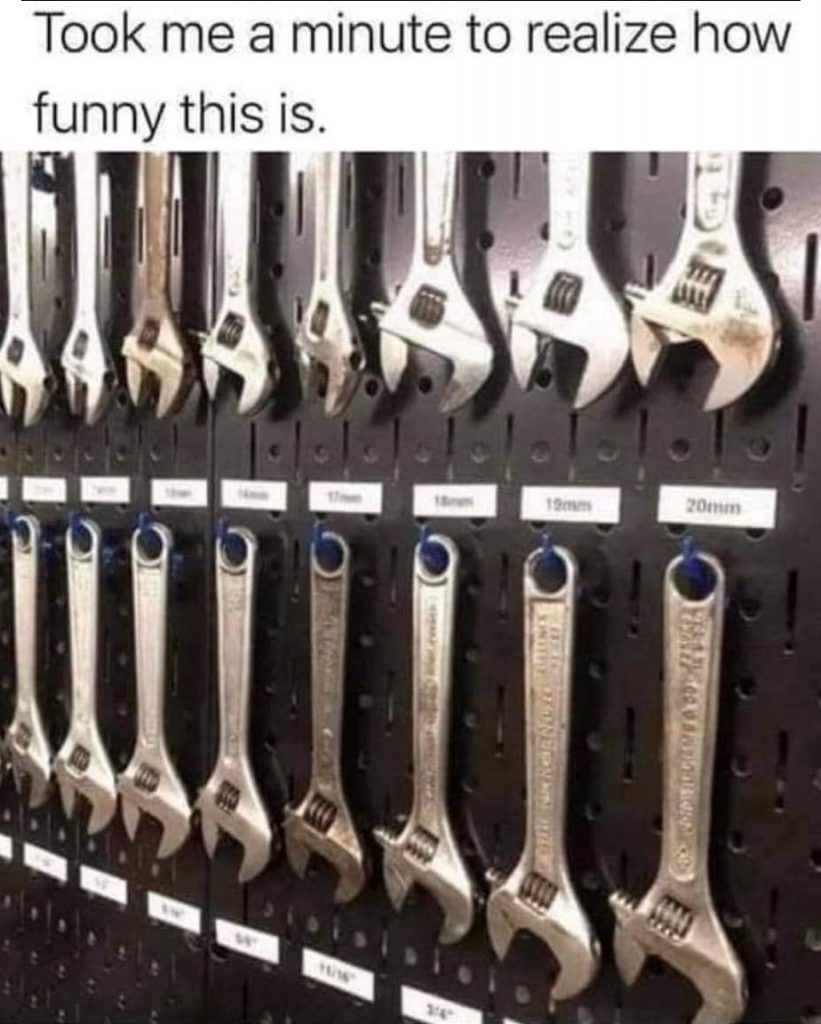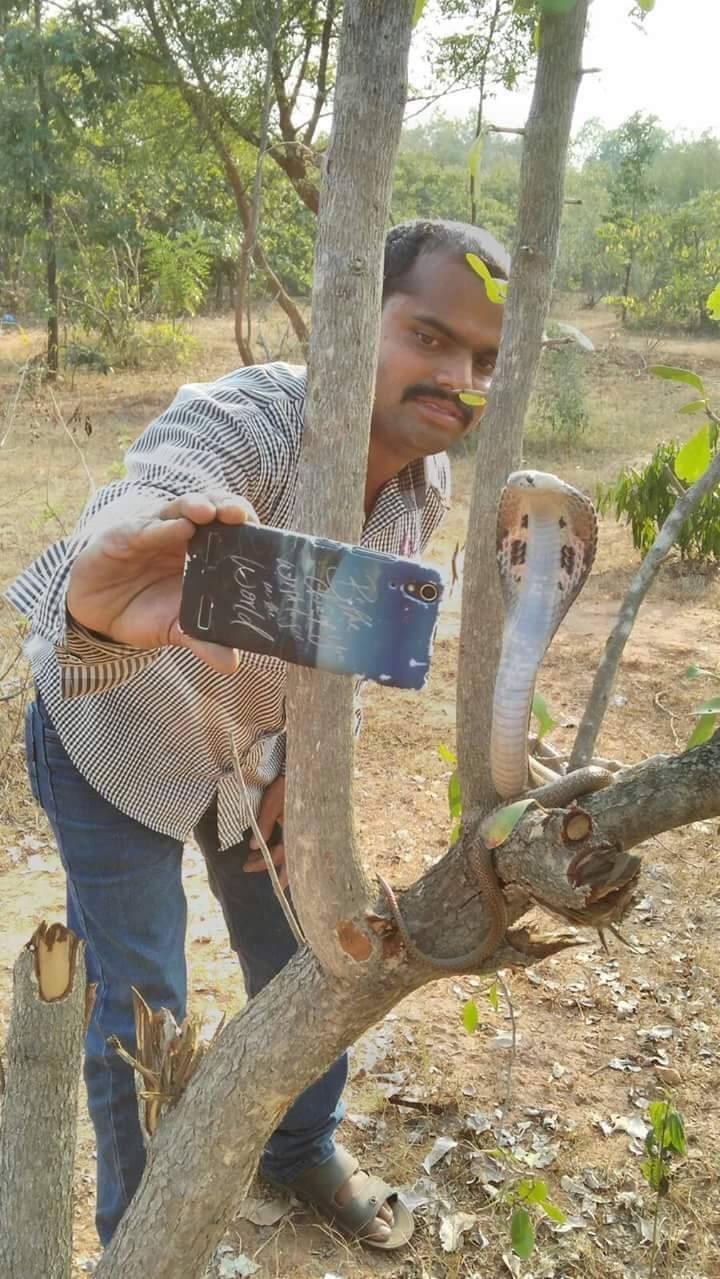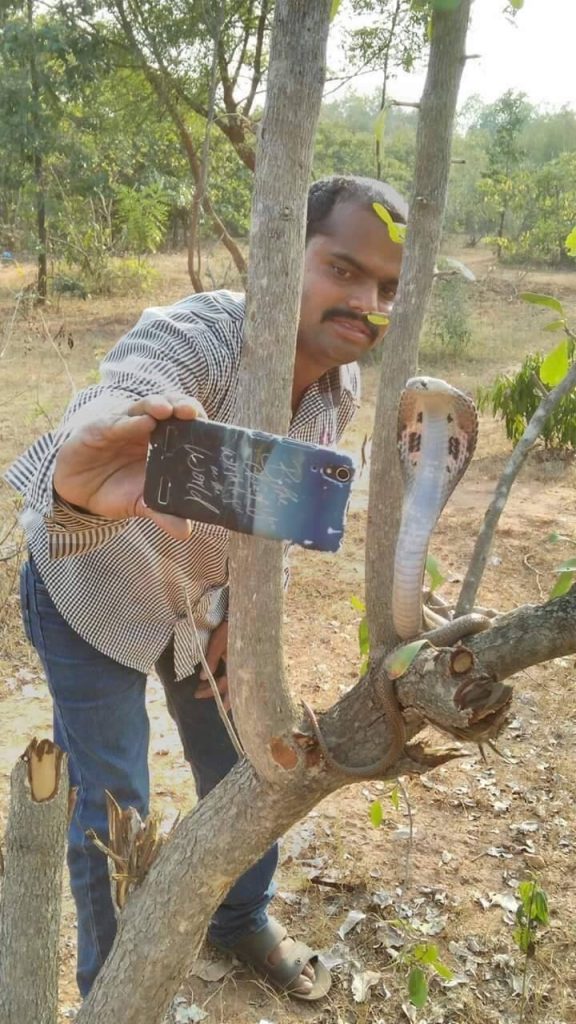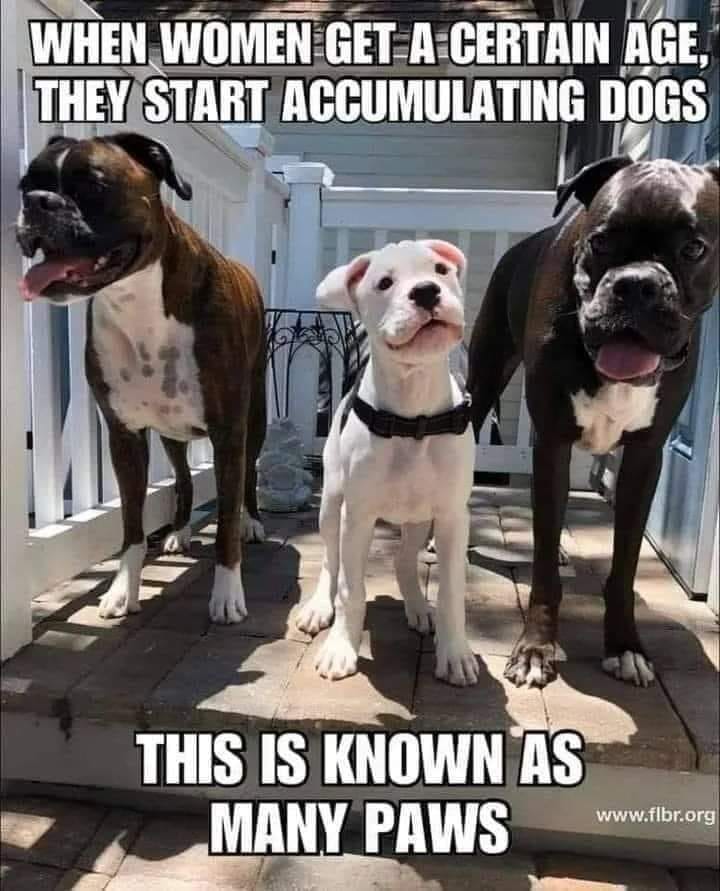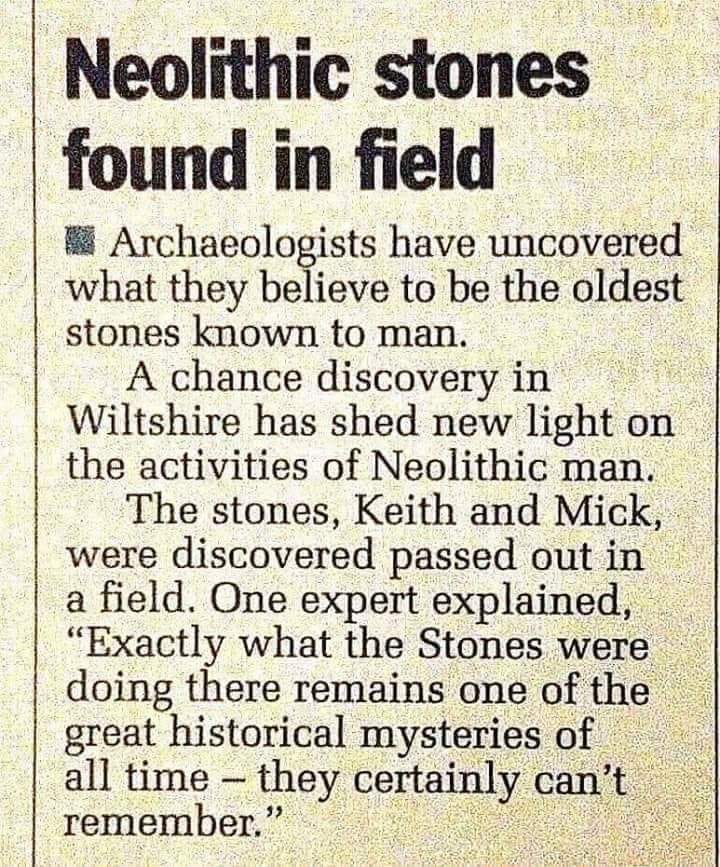 THE PUZZLER
Answer to the last puzzlers: 
Easier one: A towel.
Harder one: Silence
This week's puzzlers: 
Easier one: Albert is the brother of Bruce. Bruce is the brother of Craig. Craig is the father of Don. So how is Albert related to Don?
Harder one: I have cities, but no houses. I have mountains, but no trees. I have water, but no fish. What am I?
ROTARY NEWS
1.  HONORARY ROTARIANS
Honorary Rotarians.
Section 6 — Honorary Membership. This club may elect honorary members for terms set by the board, who shall:
(a)   be exempt from paying dues;
(b)   not vote;
(c)   not hold any club office;
(d)   not hold classifications; and
(e)   be entitled to attend all meetings and enjoy all other privileges in the club, but have no rights or privileges in any other club, except to visit without being a Rotarian's guest.
One famous Honorary Rotarian is King Charles III seen below wearing his Rotary pin.   Charles III is an honorary member of the
Rotary Club of Banchory-Ternan
  in District 1010 Scotland.  The town of Banchory (pop 7,650 in 2016) lies on the north side of the River Dee some 18 miles west of Aberdeen, Europe's oil capital.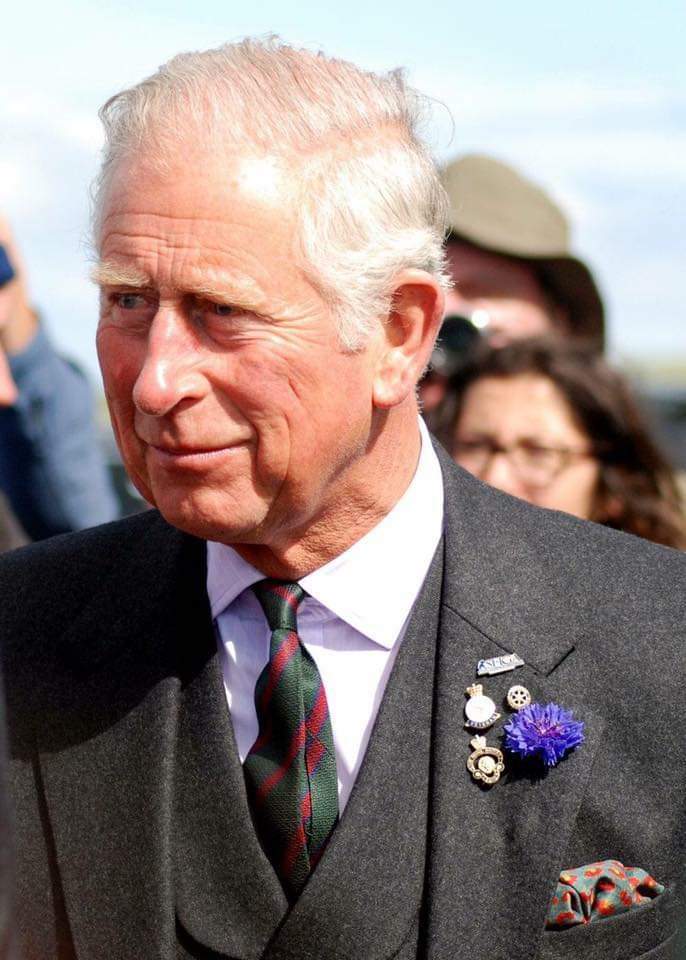 2.  TRACY MONIQUE OCHIENG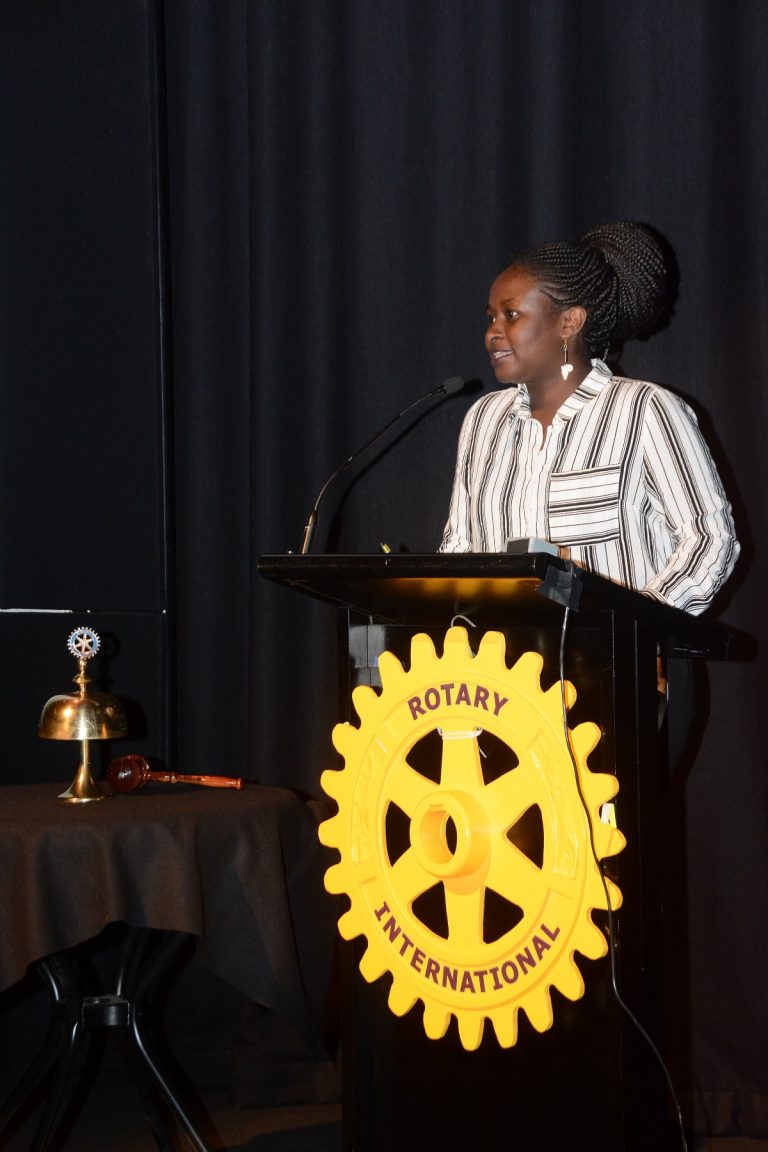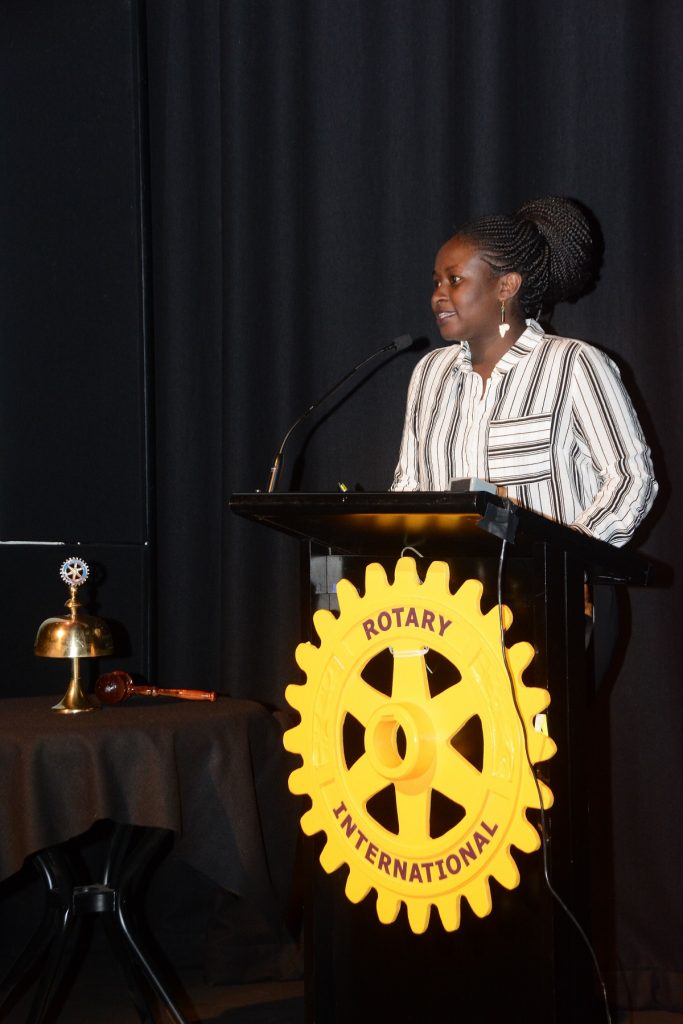 This story is coming to an ending and a beginning of the next chapter in Tracy's life.  The Coolamon Rotary Club's Mountains of the Moon team first met Tracy in the slums of Nairobi, Mathare.  That was in November 2011 where the Rotary Club of Nairobi (Chartered 1933) had invited us to a school presentation.  This was to thank us for helping with the Orphan Rescue Kits which enabled many children to attend school in Mathare.
Tracy was one of two primary school children from Mathare to make a presentation and PDG Fred Loneragan and John G were very impressed with this young lady.  They contacted Tracy through the RC of Nairobi and asked if they could sponsor her through high school.  Tracy's future was very bleak indeed if Tracy could not attend high school.  So began a long journey of 11 years.  Fred and John funded her education at the Bishop Okoth Secondary School for Girls on the shores of Lake Victoria.
Fred and John then decided to make sure that Tracy went on to college, so they sponsored her to attend the United States International University.  Tracy started studying pharmacy but found this was not for her so she switched to journalism and media phycology.  Tracy graduates on Saturday September 24th and both Susan and John G will be in Nairobi to witness her graduation.
The vast majority of the funds for Tracy's education  came from the Mountains of The Moon climb in 2011 and the Mount Kenya climb in 2015.  These funds for Tracy only represented a small percentage of the $300,000 that Road MAPS to Africa has raised, since 2007, with the three climbs in East Africa and other fund raising activities including donations from many Rotary clubs including Coolamon. Congratulations, Tracy, on reaching this important milestone–we wish you success in the next phase of your life!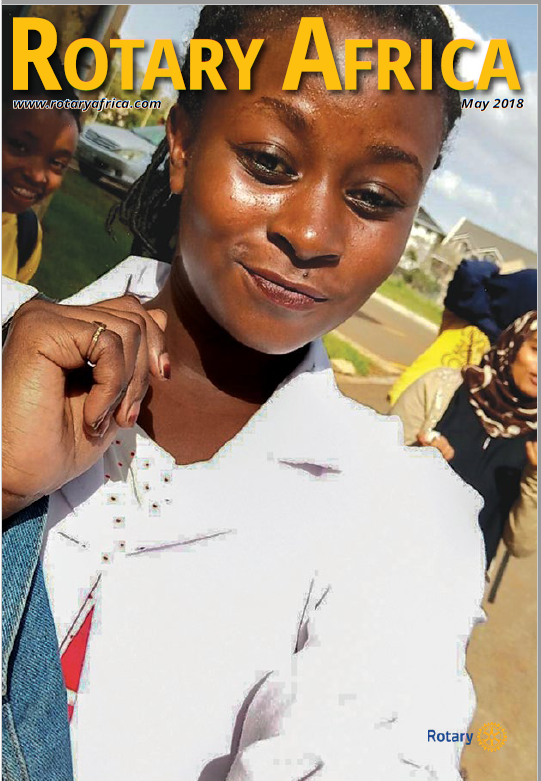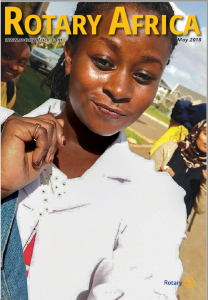 SEPTEMBER IS BASIC EDUCATION & LITERACY

 

MONTH
Graphics by Debbie Vance from Canada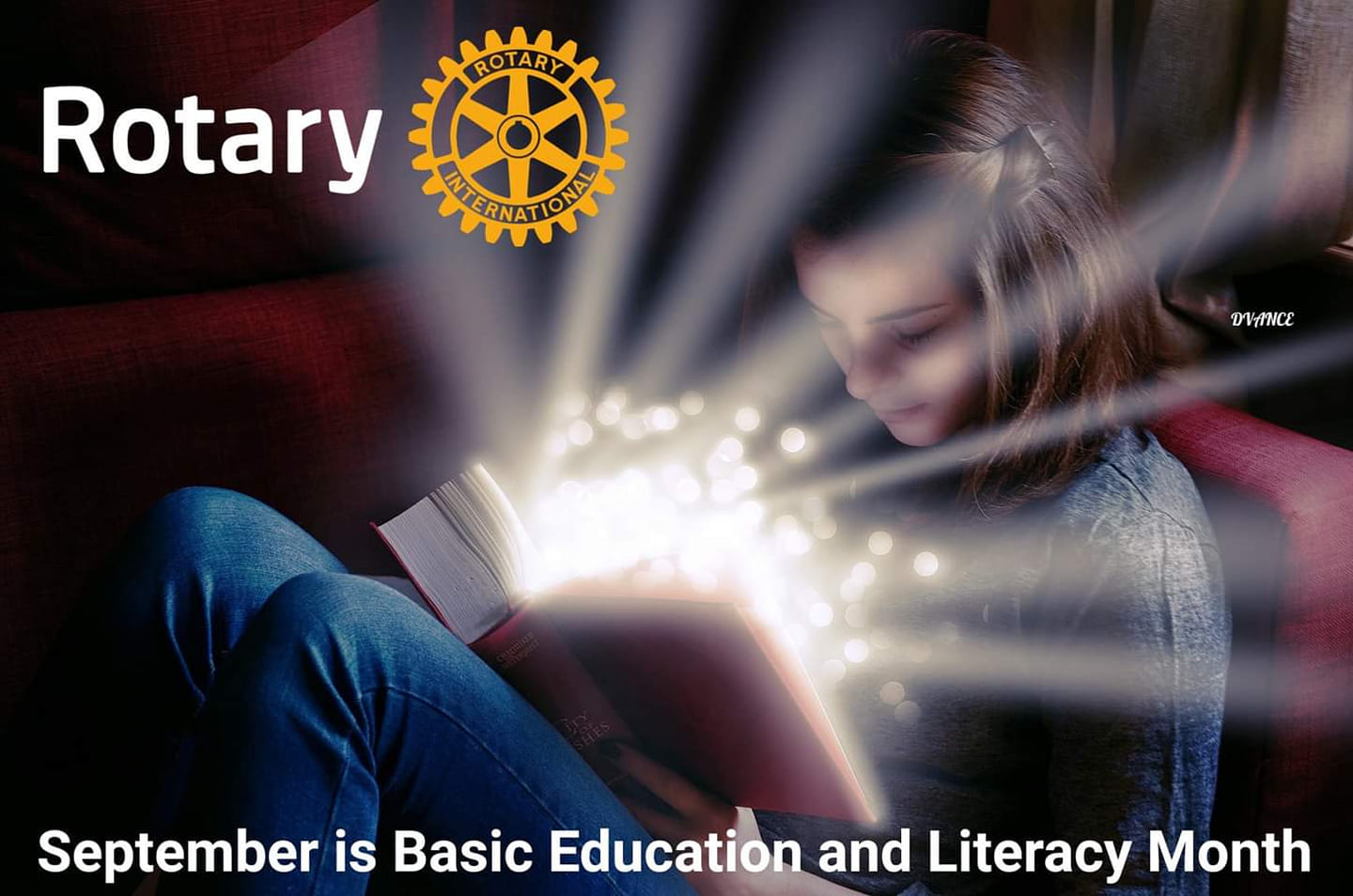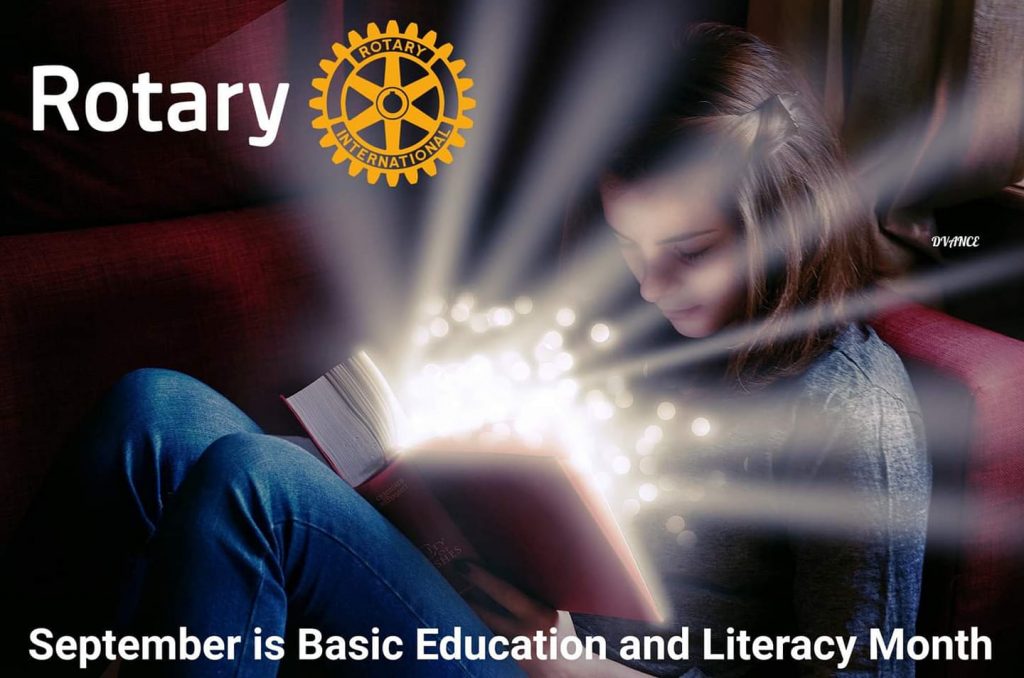 ROTARY CLUB OF COOLAMON Inc. 2022-23
Chartered March 3rd, 1971; Sponsoring Club Narrandera Rotary Club
President: Paul Weston
President-Elect 2023-2024: John Bond
Secretary: John Glassford
Treasurer: Mary Potts
Membership Director: John Nulty
Service Projects Director:  John Bond
Youth Services Director: Anne Rzeszkowski
Club Admin Director:  Henk Hulsman
Public Image Director: Grahame Miles
Sergeant @ Arms: Garth Perkin
Immediate Past President and Vice-President: Albert Suidgeest
Bulletin Editors: Paul Weston and John Glassford
Webmaster: John Glassford