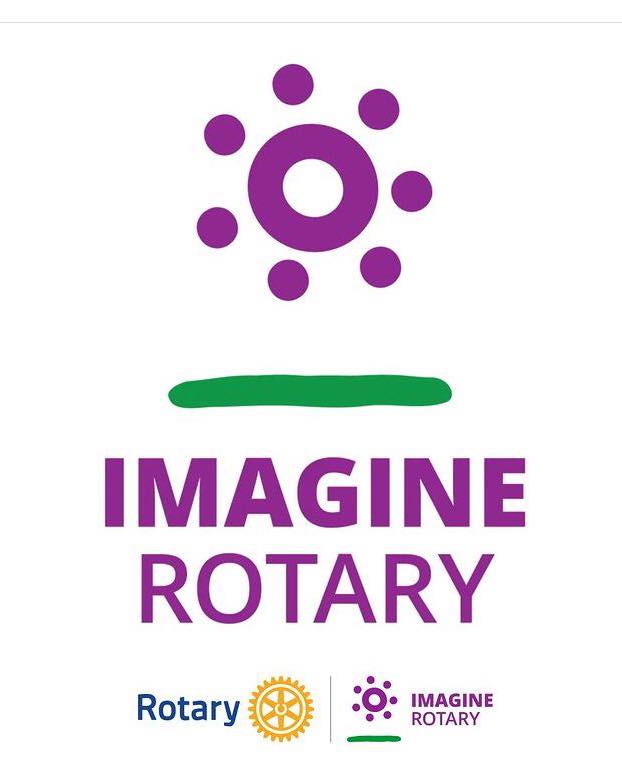 MEETINGS OF NOVEMBER 2022
Monday 14th November
Tonight we had several guests namely Ruth Morgan, Lorraine Farrelly and Susan Glassford.  President Paul Weston welcomed our guests and our members an excellent role up of 23 members.  We did some club business including:
School presentation donations to eight schools in our Shire.  Dates of presentations are being sought after.
Lawn bowls players needed.
Christmas Party set for Monday 12th December at the Sports Club, which will be the last meeting for 2022.
Monday January 23rd 2023 first meeting for 2023.

We read out a letter that we received from Andrew Veigel from Coolamon.

Andrew is looking to our club for support in the upcoming World Transplant Games in Perth during April 2023.  You can go to Andrew's official fundraising page below:

https://www.mycause.com.au/page/296896/andrew-is-going-to-the-World-Transplant-Games-2023
Garden Viewing Thanks
PP Albert Suidgeest and President Paul Weston then presented a certificate of thanks to two of the three Coolamon Gardeners for their hard work in having their gardens as part of the Rotary Club's open garden days.  Ruth Morgan and Lorraine Farrelly were our guests and received their certificates from Albert and Paul.
MEETING MONDAY NOVEMBER 21st. 2022
Rotary Club of Coolamon Meeting 21st Nov, 22
At Coolamon S & R Club.
Apology- John Glassford, (Sick)
No guests,
Non apology- Dr. Joe.    Probably had a late call out.
Henk Hulsman filled the Secretary's position due to J.Glassford's absence.
Secretary- No correspondence to report.
The Rotary Club Bowls team, represented by Paul Weston, Alex Thompson & Puddles Armstrong (Sub) had a good win and collected Meat vouchers for best performed side.
There will be NO bowls this Friday Evening, due to a Country & Western Show on at the Club.
There are two weeks remaining in the Business House Bowls.
Foundation Director- Neil Munro reported that Rob Byrnes ,Dist. Director, may be able to address our Club, when he visits the area in January/Feb..
Project Director– It would be nice to have someone volunteer
Discussion re; NYE and catering arrangements.
Rotary Van will once again provide FREE sausage-in-bread to all kids with wrist bands, on the night. Estimated 400.
Cooking shall take place between 5-30pm & 10 pm.
Have received an e-mail from Dave McCann who indicated that some Lions members are willing to assist us. The can also bring their BBQ Trailer if required.
Laura Munro at Library (Shire Council) said we could borrow Council's  6 burner BBQ and she could arrange for Council workers to bring to our site & collect at close.
This could be used instead of Lions Trailer?????
If we could get 6 Lions, spread over two shifts9 2&half hrs each shift., it would assist.
NOTE- Lions shall need to understand that we are prepared to go halves in proceeds of food sales, after costs have been deducted, eg; 400 snags for kids & say 150 snags sold at ??.  There won't be a big profit.
Henk will need to approach CWA to access power.
Henk has spoken to Laura Munro in regard to a Raffle. Henk booked the NYE Street Raffle. This will commence at say 7 am on Sat. morning till noon. (We should realise $400. In that time). AND if we sell tickets throughout the evening of NYE, it would be possible to gain a further $600. ( These monies would not be halved with Lions.)
Bear Pattison has offered to obtain prizes. Do we still have a wheelbarrow in reserve? There were two purchased last year. Henk has looked in our shed, but no barrow.
Grahame Mile- Moved that members of our Club write letters (snail mail) to Coolamon Shire Council in regard to the dangerous speed trucks, B- doubles, travel down the shopping centre, Cowabbie St. The reason for this type of mail, is that each letter must be answered separately.
He suggested that speed should be forcibly reduced with a speed bump or possibly a flashing traffic warning sign, in an effort to keep shoppers safe.
He presented a draft letter to provide members with an example.
Members thought it a good idea.
Anne Rzeszkowski (Youth Director) advised that Young Rotary Club are making their Driving Simulator available to Coolamon Central School from Wed. 23rd Nov. 8:15am. Anne and Henk shall attend to assist.  Also on Thursday Paul Weston shall attend in the morning & Alex Thompson in the afternoon.
Coolamon Chronicle– John Bond & G. Miles spoke in regard to print jobs completed.
Sally Farmer has requested that she be permitted to complete a printing of Short stories completed by some of Sally's students.
It was suggested by Henk H. that the job , costing about $80.00 be done gratis for Sally, in recognition of her work as Bulletin editor for our Club and the work she does for her students.  2nd Anne  R.  carried.
Meeting Closed about 9;00 pm
MEETING MONDAY NOVEMBER 28th. 2022
Things are slowing down for Christmas and of course the current harvest underway locally.  We still had 16 members attending and one guest Ann a friend of Anne's and ours.
President Paul welcomed all and thanked Adrian, Anne, Henk and Albert for their volunteering on the Driver Simulator form Young Rotary Club.  Central School had 20 students in attendance and it all went very well.
John Nulty spoke about a recent bad experience with spammers who managed to get $5,000 off him.  John acted quickly and was able to get all his money back.  Be aware be careful and trust no one!
The meeting approved the idea of giving the NSW Emergency Flood Relief the takings form our NYE raffle in Coolamon.  This appeal is a RWACS Project # 32-2022-23 and all donations over $2.00 are tax deductible.  The name of the fund is : Central West NSW Communities Relief Funds.
Grahame asked all Coolamon residents to write a letter to Council complaining about the speed of the traffic especially semi-trailers driving through Coolamon.  Some ideas Grahame pursued included traffic lights and zebra crossings.
Ian carried out the duties as the stand in S@A and was able at short notice to extract a reasonable amount of cash from all who attended.
The meeting ended early with plenty of good fellowship to be had afterwards.
Next week Susan and John Glassford will present a story on their recent visit to Kenya and Zanzibar featuring our Tracy Ochieng.
DIARY
N.B. You are always welcome to bring guests to most of our meetings, just advise Ian Jennings if you want to bring a guest along when you respond to the weekly dinner roll call!
Monday, 5th December – Speaker Meeting: Kenya and Zanzibar by the Glassfords. Coolamon Sport & Rec Club, 6:30 for 7 pm.
*Monday, 12th December – CRC Christmas Dinner (last meeting for 2022). Coolamon Sport & Rec Club, 6:30 for 7 pm.  Cost of dinner $25.  Dinner will be a traditional Christmas fare.
Saturday 31st December – Coolamon New Year's Eve Street Party. 
Thursday, 19th January 2023 – CRC Board Meeting. 7.00pm at the Coolamon Sport & Rec Club.
Monday, 23rd January 2023 – First Regular Meeting for 2023.  Coolamon Sport & Rec Club, 6:30 for 7 pm.
Saturday March 18th & Sunday March 19th – PETS & D9705 Training Seminar. Orange, NSW.
Saturday April 1st & Sunday April 2nd – PETS & D9705 Training Seminar. Merimbula, NSW.
Saturday to Wednesday 27-31 May — Rotary International Convention, Melbourne, Australia
* Partner's night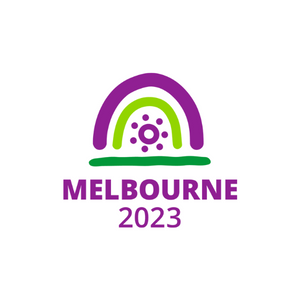 JUST FOR LAUGHS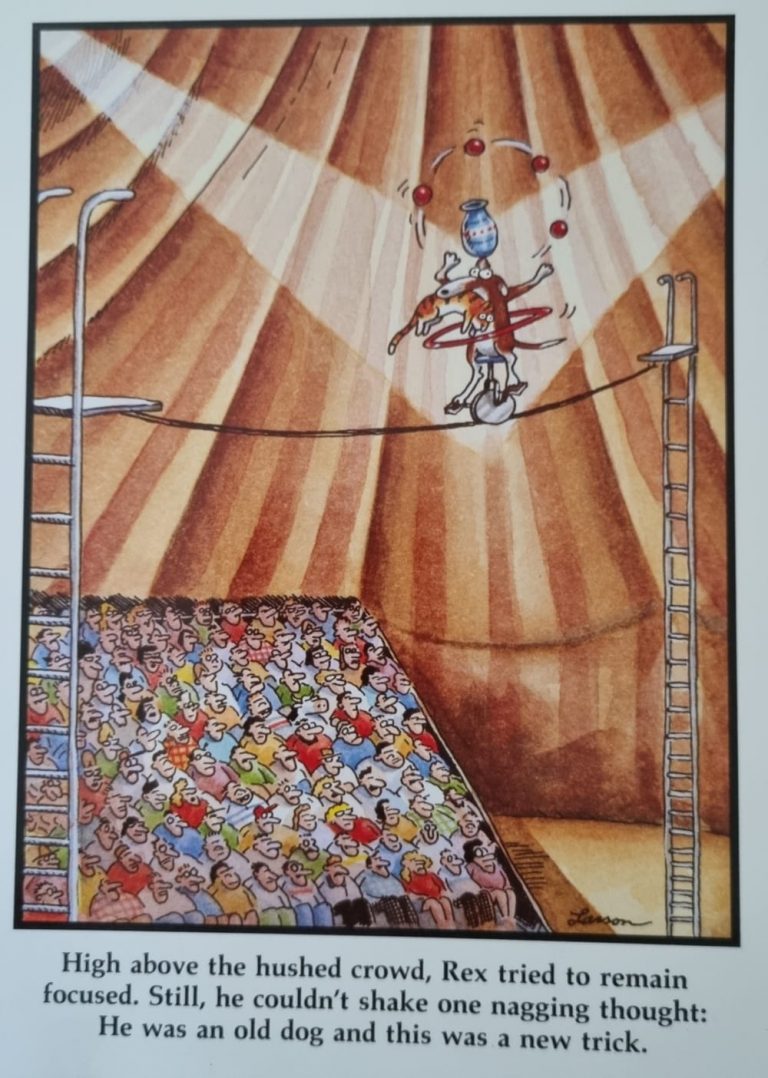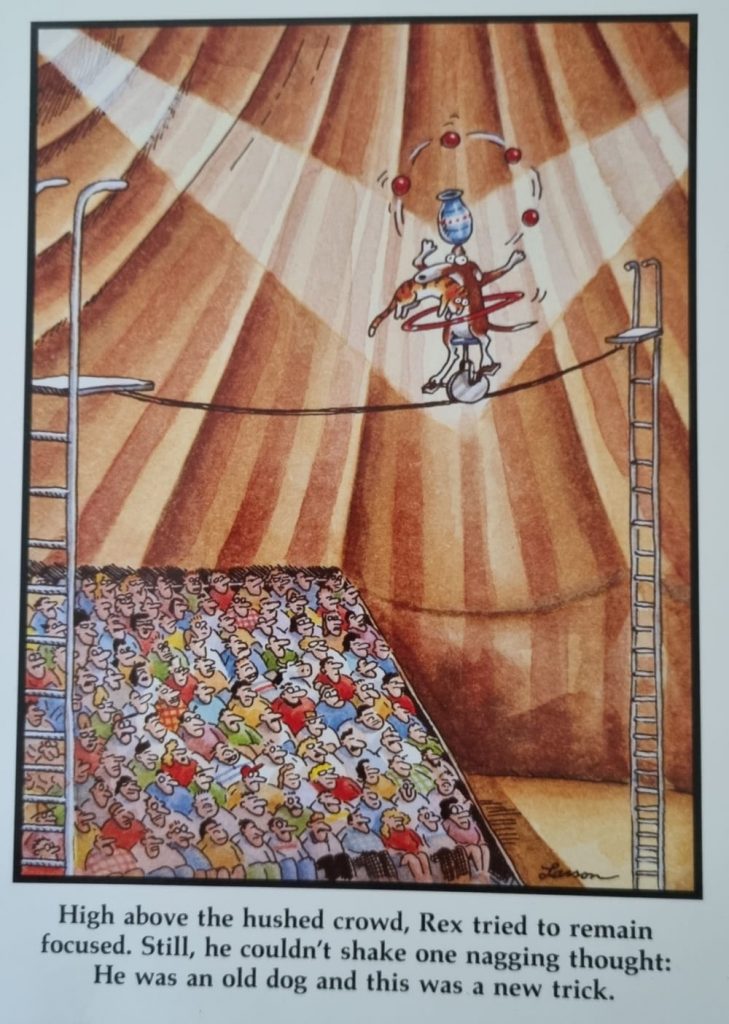 Find the cow!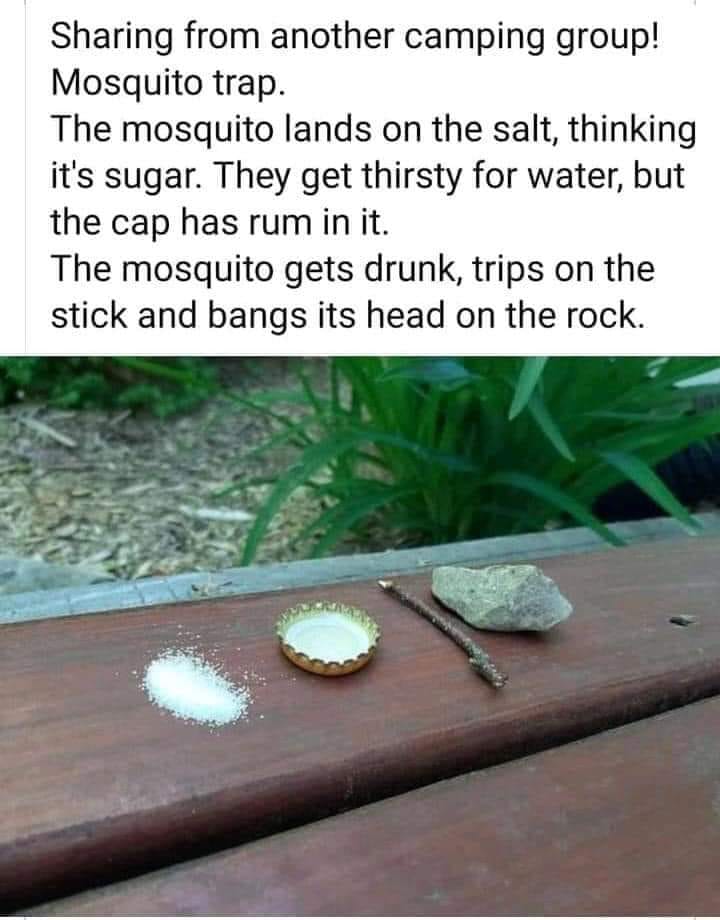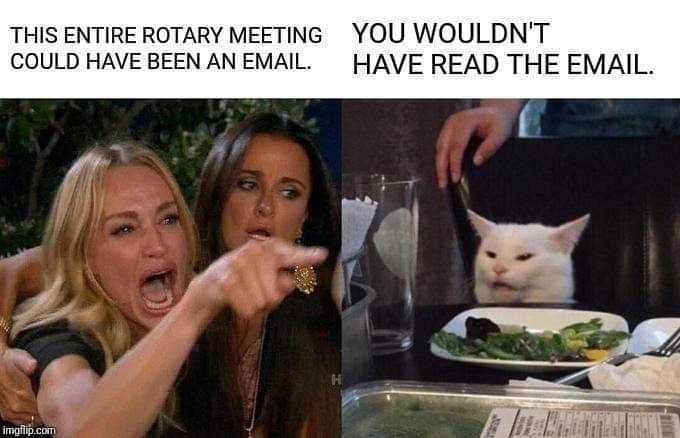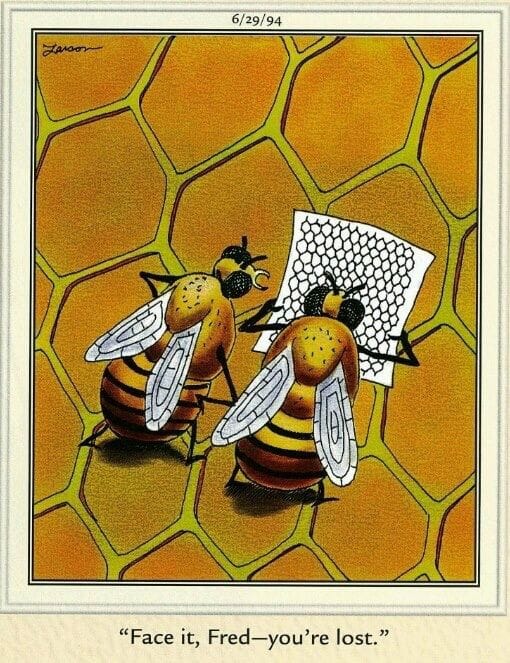 THE PUZZLER
Answers to the last puzzlers:
Easier one: The letter "m"
Harder one: The old password was "outofdate" and the new one is "different"
This month's Puzzler
Here are some trivia questions to challenge your knowledge of Christmas and test your memory of lyrics to familiar Christmas songs and carols. See if you can answer them without help from Mr Google. Some are easy but some might be a challenge, but you have a month to work on them. Enjoy!
Which country rightfully claims to have invented the Pavlova?
What is actual title of the classic Christmas poem that begins "'Twas the night before Christmas"?
Who wrote the poem referenced in Question 2?
Besides Rudolph, what are the names of the eight reindeer that pull Santa's sleigh?
In the Aussie version of Jingle Bells, what takes place of the "one-horse open sleigh"?
In the 1979 song by Elmo and Patsy, what did Grandma get run over by on Christmas Eve?
In the song "Winter Wonderland", who was suggested to marry the lovebirds singing the song?
When did King Wenceslas look out over the new fallen snow? Extra credit: What is the calendar date of the event referenced in the song?
What did the three wise men bring as gifts to Jesus?
What were the names of the three wise men?
ROTARY NEWS
Rotary Adopt A Tree Christmas Promotion


Rotary Adopt A Tree Christmas Promotion – Adopt a Tree for Christmas for your loved ones
Please distribute the link below as far and wide as possible to help people solve the annual dilemma of what to give their families and friends at Christmas.
The gift of a tree keeps giving and shows that Rotary cares about the Environment.
Adrian Lindner our Environmental Representative for D9705 has asked for us all to adopt a tree for Christmas:
https://rotaryadoptatree.org.au/adopt-trees-for-christmas
Adopt as many trees as you like for $5.00 each.
You will be sent an Adoption Certificate for your tree(s) shortly after.
You will be emailed the Christmas Tag template
Make the trees and hang them on your Christmas Tree or use as a gift tag
You can nominate the name of a person to be printed on the adoption certificate.
You will be notified when tree plantings will occur and be invited to attend, if you wish.
Once planted, you will be sent an email with a link to a map to show where your tree is planted.
Order as many as you like
Orders close 23/12/2022
https://rotaryadoptatree.org.au/
Disease Prevention and Treatment RFHA in South Africa
Rotarian's for Family Health and AIDS prevention RFHA, is one of the oldest Rotary Action Groups or RAGS.  It was known as RFFA or Rotarians For Fighting AIDS when I joined them in 2005 at Chicago.  RFFA was founded by Marion Bunch, a Rotarian from Atlanta.  Marion invited me to join her board which I served on for nearly 6 years.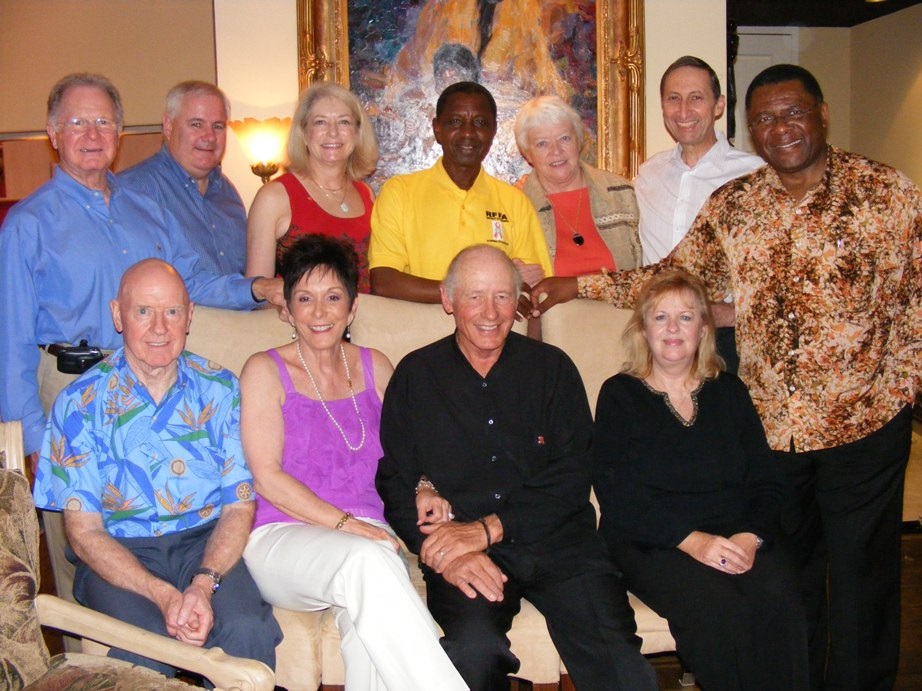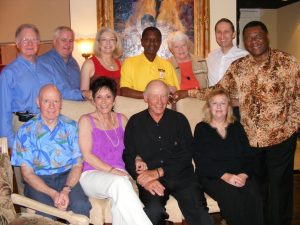 Above the Board of RFFA at a meeting in Atlanta in 2007 with current RI Director Patrick Chisanga from Zambia is with the members of RFFA including PRIVP Mike McGovern now Chair of the RI Polio plus committee. 
Road MAPS to Africa and our Kili 07 Climb raised $25,000 for RFFA which is how we started looking after vulnerable and at risk children due to the HIV/AIDS pandemic raging through Sub-Saharan Africa.  Road MAPS to Africa donated $25,000 to RFFA from the Kili 07 Climb.  These funds were responsible for getting over 160 children to school in Kenya and Sierra Leone.  Of which one young girl was Tracy.
Here is the latest news from RFHA with their recent Family Health Days in South Africa.
What a brilliant launch event put together by RFHA, Rotarians and partners.
Hosted by Rotary District 9370, the program kicked off with at C Section, KwaMashu Ground 6 & 7, with a focus on bringing health services to the informal settlements and farmworker communities – especially in the flood damaged areas.
Attended by the Deputy Minister of Health Dr Sibongiseni Dhlomo, SANAC CEO Dr Thembi Xulu, RFHA Inc CEO Sue Paget, and other officials and partners, the program also served hundreds of people with free health services and counselling.
December is Rotary Disease Prevention and Treatment Month.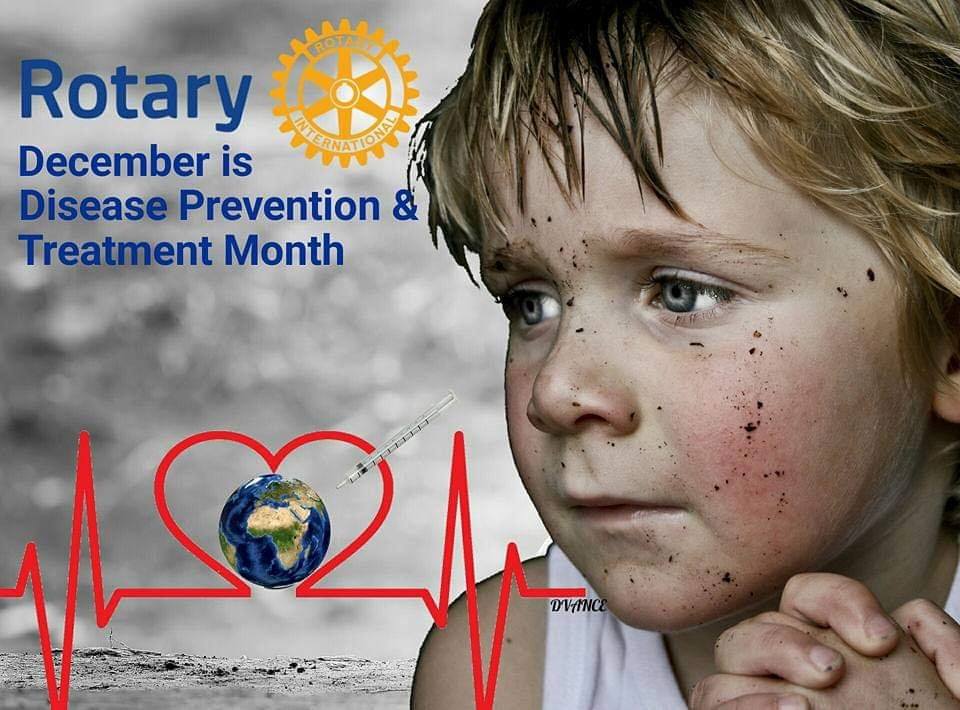 Graphics by Debbie Vance from Canada
ROTARY CLUB OF COOLAMON Inc. 2022-23
Chartered March 3rd, 1971; Sponsoring Club Narrandera Rotary Club
President: Paul Weston
President-Elect 2023-2024: John Bond
Secretary: John Glassford
Treasurer: Mary Potts
Membership Director: John Nulty
Service Projects Director:  John Bond
Youth Services Director: Anne Rzeszkowski
Club Admin Director:  Henk Hulsman
Public Image Director: Grahame Miles
Sergeant @ Arms: Garth Perkin
Immediate Past President and Vice-President: Albert Suidgeest
Bulletin Editors: Paul Weston and John Glassford
Webmaster: John Glassford