Coolamon Rotary Bulletin for October 15th 2023
Meeting of Monday 10th October 2023
President John Bond welcomed 21 members and 2 guests to the meeting.  Our guests were Marilyn Jennings and Vicki Langtry.  Tonight we heard form Barry Langtry and his life in the Coolamon District.
Some of the items discussed included:
Mary Potts spoke on the Hume & Hovel weekend at Tumbarumba.  Mary passed on the thanks of the organising committee for our involvement.  The volunteers were Anne, Bear, Bernie, Alex, Garth and Mary.
Albert Suidgeest had 5 items for general business:
Our street raffle is on this Friday 13th and Saturday 14th October at Foodworks.  Albert has the roster.
Garden Viewing 2024 Albert said that he had 5 possible contenders at the moment.
Albert thanked all the volunteers who contributed to the success of the Gears & Beers weekend.
Thursday morning Tea & Coffee Club will meet at Dianne and Albert's home at 10.30am please bring your own drinks and scones will be served.
Albert brought up the request for a donation to the Christmas Shoe Boxes appeal for developing nations this Christmas.  The request has been referred to the Board.
Scott Mudd explained what goes in a Christmas box including marbles, skipping ropes and personal  items.
John Glassford notified the members that the Narrandera RC are having their annual fun golf day on the upcoming Thursday.  $120 per green fee entry.  All proceeds go to charity.
Henk Hulsman and JJG handed out and received returned pages for the CRCTB 2023.  So far so good we are still 7 sets short of called entries from the 2018 CRCTB.
JJG reminded all present that the AGM is fast approaching and it would be fair to all that have volunteers for President Elect Nominee for 2025-2026.
Adrian Lindner and AG Garth Perkin will be attending the upcoming D9705 Conference in Queanbeyan from Friday 20th to Sunday 22nd October.  Bookings close on the 16th October.
Grahame Miles said that the 5th Monday in the month social night has been cancelled due to lack of numbers.
PE Adrian Lindner has prepared a roster for the:
UPCOMING EVENTS for the CRC:
Sat 21 Oct – Country Markets, Redgrave Park – catering van
Albert – bringing the van
9-11am– Barry, Alex, Henk, Grahame, Bear, Bruce
11am-1pm– Anne, Bondy, Bear, Ted, Leslie and Paul (TBC)
Sat 4 Nov – Tackle the track – catering van plus marshalling
Garth – bringing the van
Catering 10am-2pm– Vicki (to midday), Bear, Mary, Anne
Marshalling 10am-2pm– Marilyn, Ian, Alex
Catering 2-5pm– Alex, Henk, Ted, Ian
Marshalling 2-5pm– Vicki (from 3pm), Bear, Adrian
 Sat 11 Nov – Wagga Cycle track, Pomingalarna – catering
 10am-2pm– Lexi, Anne, Alex, Ian, Marilyn
2-5pm– Lexi, Anne, Alex, Bondy, Bear
5-8pm– Lexi, Anne, Alex, Mary, Bear
CRC ROTARIAN BARRY LANGTRY'S STORY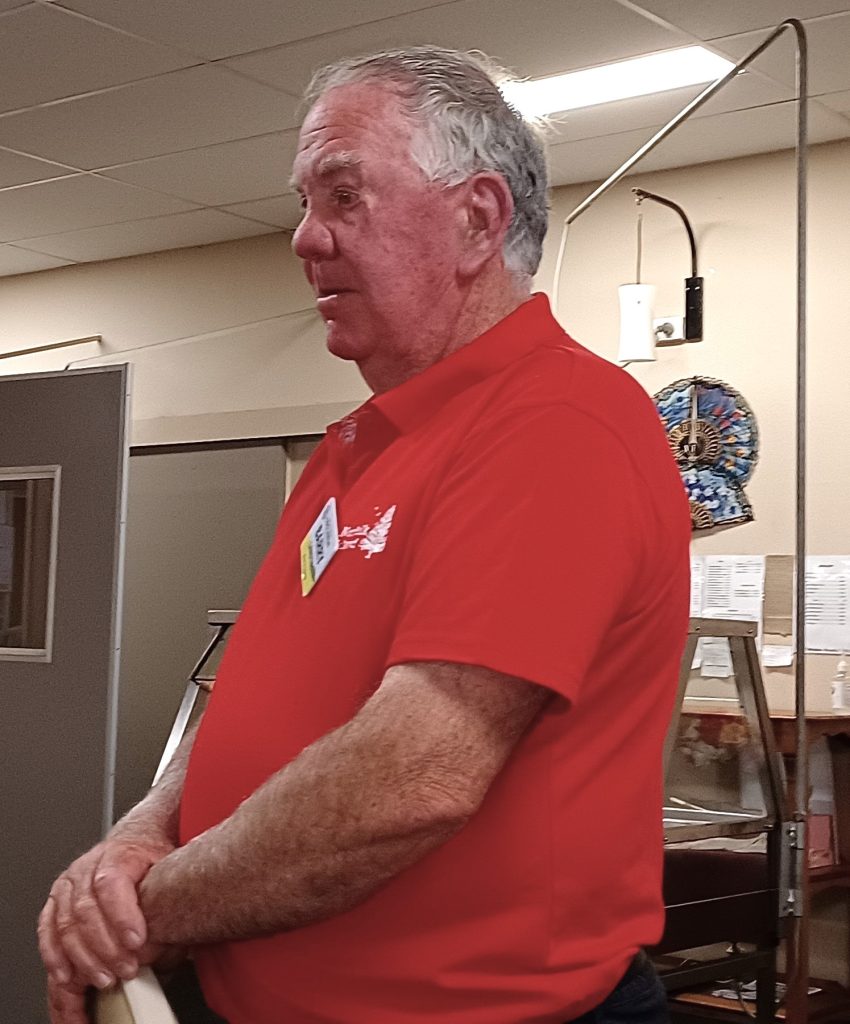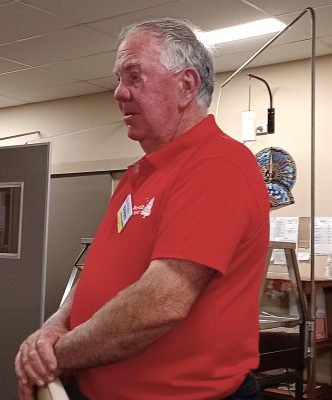 Tonight we had the pleasure of listening to Barry's story.  Barry was well supported by his wife Vicki.  The family settled in the Coolamon area in 1908.  They were share farmers and together and on 400 acres 8 people were able to make a lot of money.  This set the families up with farms in the area.  Barry said that he was related to many people in the area with some 107 cousins on one side and 108 cousins on the other side.
Well known names like Crocker, Jennings, Lewis came up a few times in Barry's story.  Barry's father had 6 children.  Barry went to St Michaels school in Coolamon and then to Agricultural College and boarding school in Goulburn.  Barry met Dick Jennings when they went horse riding together and have been mates ever since those days.
Barry was a good rugger player but on returning to Coolamon had to learn Australian Rules where he played for 7 years then bought a farm and played for another 10 years.  Barry married Vicki in 1975 and enjoys working on the farm.  Barry's son has now taken on the farm and Vicki and Barry have 10 grandchildren.
Barry became very emotional when he recounted how Bill Thompson had saved the farm and they kept going and pulled through.
Vicki and Barry have travelled to Amsterdam, Budapest and the Tiwi Islands.
President John thanked Barry and of course Vicki for their story.
S@A Dick Jennings was in fine form no crutches this week and no one was sparred.
Paul advised us that the winners of the monthly puzzlers were Scott and Mary.
The raffle was won by Adrian with a second prize to Ted.
Another busy and fun night concluded with some good fellowship and a quick board meeting.
DIARY
N.B. You are always welcome to bring guests to most of our meetings, just advise Ian Jennings if you want to bring a guest along when you respond to the weekly dinner roll call!
Friday 13th and Saturday 14th October – CRC Street Raffle at Foodworks. 
Monday 16th October CRC Board Meeting:  Coolamon Sport & Rec Club, 5.15 pm.
*Monday 16th October – Member's Talk Gary Truscott.  Coolamon Sport & Rec Club, 6.30 for 7 pm.
Friday 20th-Sunday 22nd October – Rotary District 9705 Annual Conference. Queanbeyan.
Saturday 21st October – Country Makers Market. Redgrave Park, Coolamon, 9.00am to 1.00pm.  Catering Van To Be Confirmed and volunteers will be needed.
Saturday 28th-Sunday 29th October – Rotary Zone 8 Virtual Conference.
Saturday 4th November – Tackle the Track Bike Ride 10:00 am – 5:00 pm.
Saturday 11th November – Wagga Cycle Club Event.  CRC to cater lunch and dinner for cycling
event at Pomegolarna Reserve Wagga Wagga. Volunteers needed.
Monday 20th November – CRC Annual General Meeting. Coolamon Sport & Rec Club, 6.30 for 7 pm.
* Partner's night
JUST FOR LAUGHS
N.B.  ALL of the above images were obtained from Facebook
ROTARY NEWS
COOLAMON ROTARY CLUB.
 1.  THE HUME & HOVELL ULTRA 2023 IN TUMBARUMBA

THE HUME & HOVELL ULTRA 2023
Mary Potts was involved with this weekend and the volunteers form our club included Mary, Bernie, Anne, Bear, Alex and Garth thankyou!  Here are some photos from the event on the weekend, thanks to Mary for sending them in.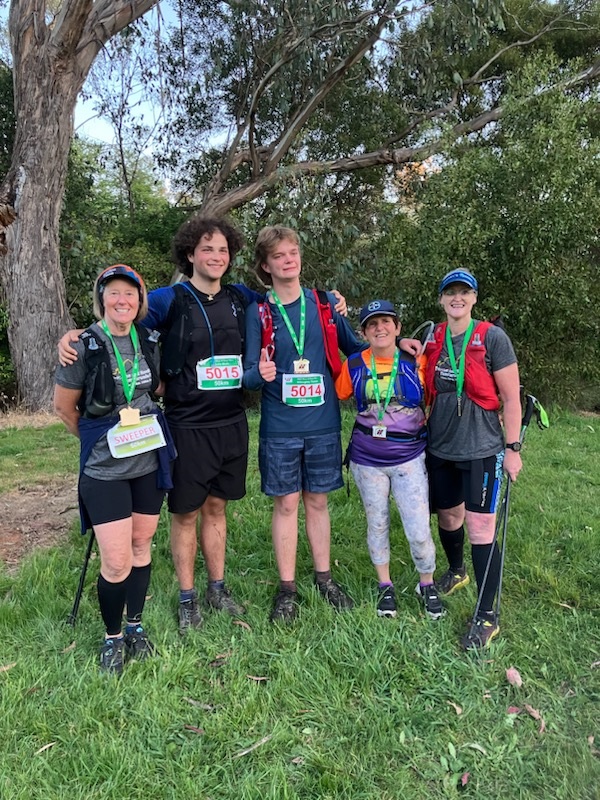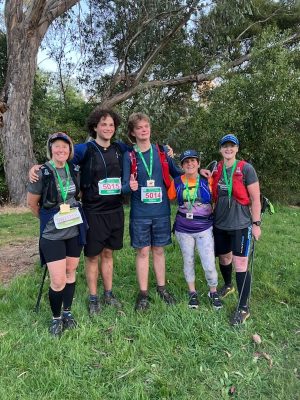 1.  THE  THURSDAY MORNING TEA & COFFEE CLUB. 
This Thursday Albert & Dianne Suidgeest hosted the Thursday morning gathering of like minded people.  Looks like it was a huge success; thanks to Mary Potts for sending in the photos.  Albert made some beautiful sausage rolls and Dianne made some delicious scones.
3.  GEARS & BEERS PHOTOS BY GRAHAME MILES.
Here are a four photos that Grahame Miles took of the riders approaching the Coolamon/Wagga road up the Millwood road, thanks Grahame:
October is RI's Community Economic & Development Month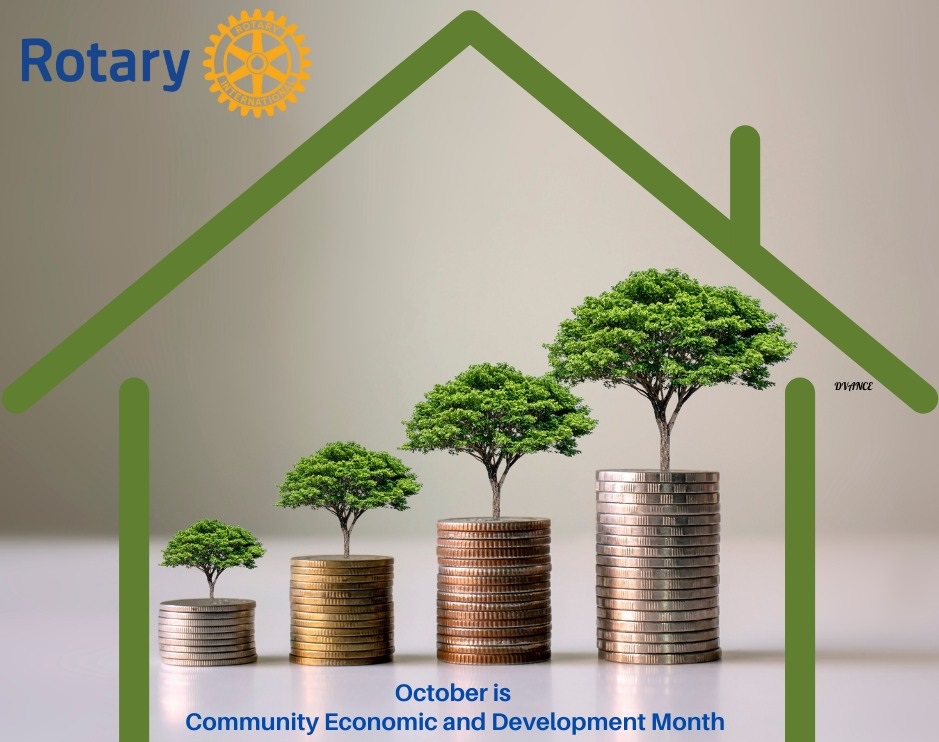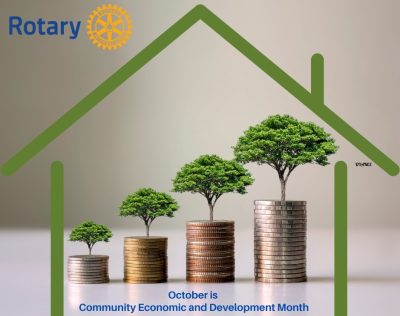 Graphics by Debbie Vance from Canada
ROTARY CLUB OF COOLAMON Inc. 2023-24
Chartered March 3rd, 1971; Sponsoring Club Narrandera Rotary Club
President: John Bond
President-Elect 2024-2025: Adrian Lindner
Secretary: Paul Weston
Treasurer: Mary Potts
Membership Director: Leslie Weston
Service Projects Director:  Adrian Lindner
Youth Services Director: Scott Mudd
Club Admin Director:  Henk Hulsman
Public Image Director: Grahame Miles
Sergeant @ Arms: Dick Jennings
Immediate Past President and Vice-President: Paul Weston
Bulletin Editors: Paul Weston and John Glassford
Webmaster: John Glassford