Coolamon Rotary News Bulletin #01
JULY IS ROTARY NEW YEAR MONTH
During July, Rotarians celebrate the new Rotary year with new leaders new plans and renewed focus on Service Above Self.  Have a great Rotary New Year!
Here are some photos from the RI Presidents change over in Evanston: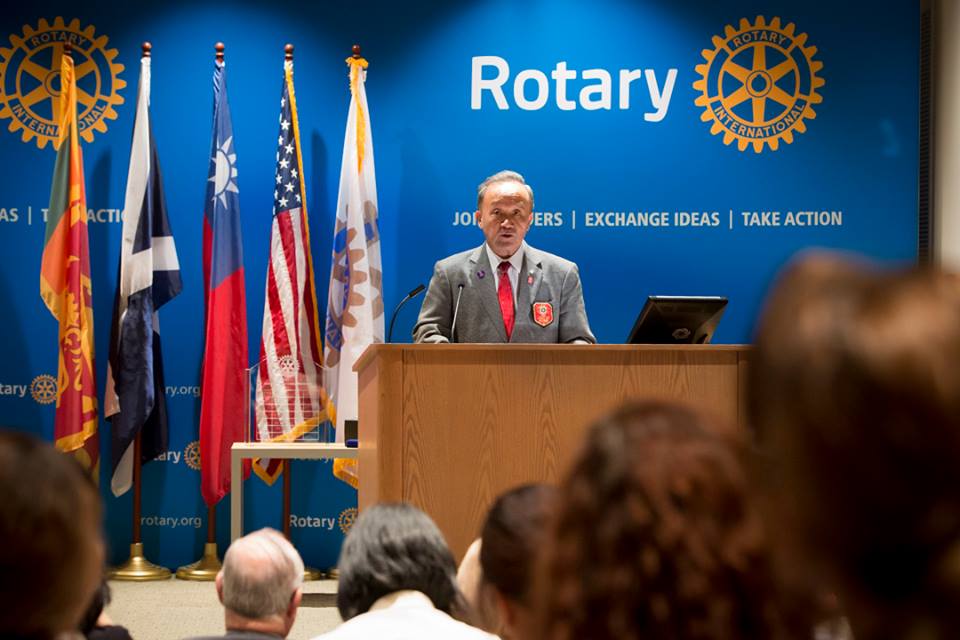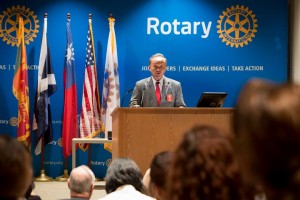 At the changeover ceremony, Rotary International President Gary C.K. Huang thanked Rotary headquarters staff for their hard work during his year as president.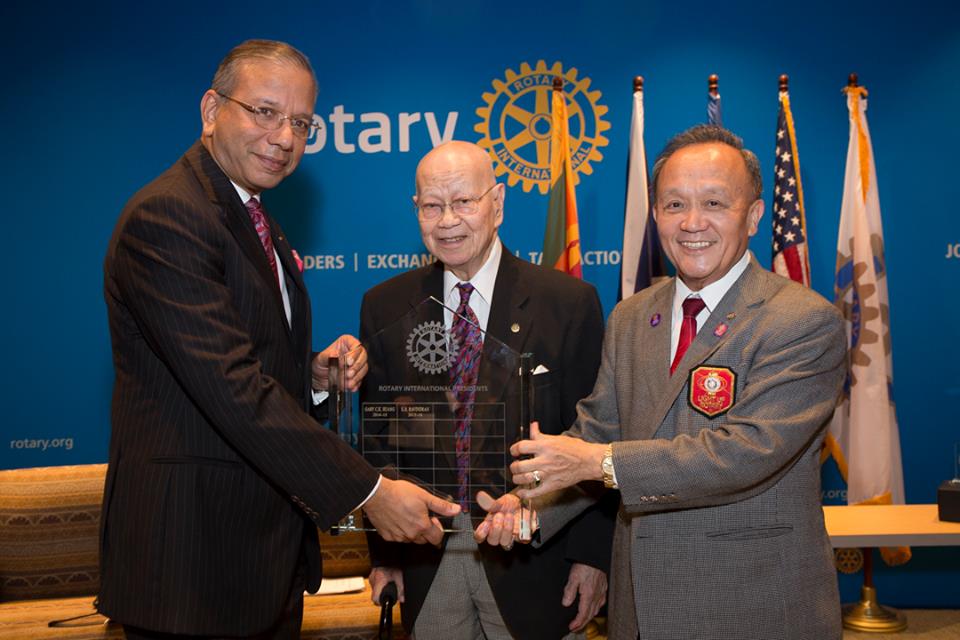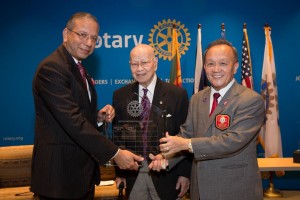 RI President Huang, along with guest speaker and Past RI President MAT Caparas and RI President-elect K.R. "Ravi" Ravindran.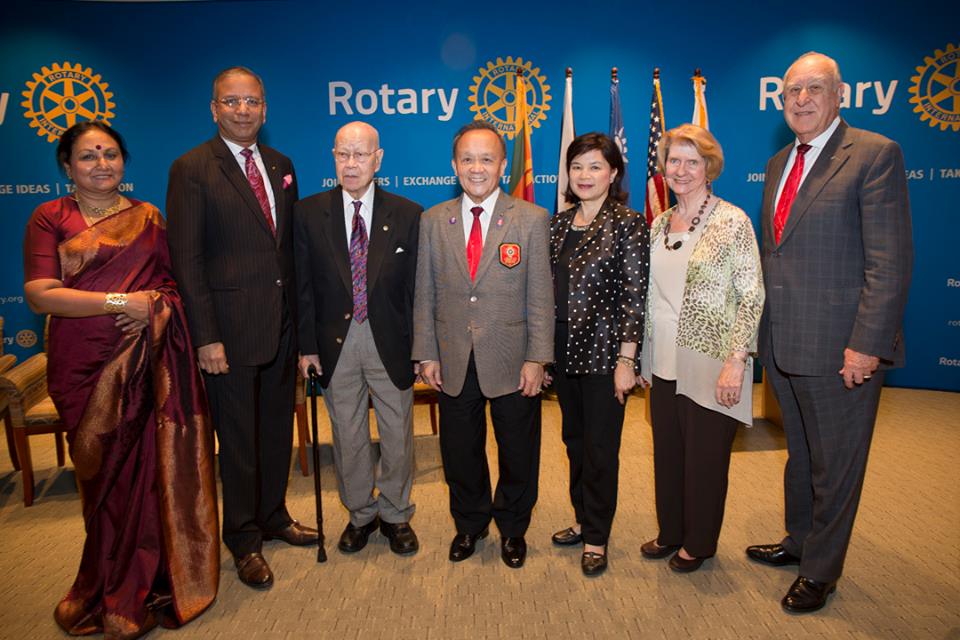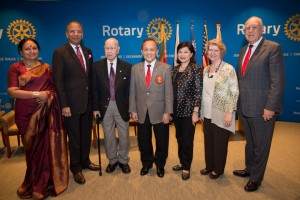 RI President "Ravi" Ravindran and his wife Vanathy (far left), Past RI President MAT Caparas, Immediate Past RI President Gary Huang and his wife Corinna, and RI President-nominee John Germ and his wife Judy (2nd from right).
Photo by Monika Lozinska.
Coolamon Rotary 2015-2016:
The new board:
President: Wayne Lewis 6927 3501
President Elect:  Don Dyce 6929 1215
Secretary: Paul Weston  6927 2972
Treasurer: Henk Hulsman 6927 3486
Rotary Foundation Director: John Glassford 6926 6027
Club Admin Director: Dick Jennings  6927 3074
Service Projects Director: Don Dyce 6929 1215
Youth Services Director:  Ian Durham 6927 3900
Vocational Services Director: Dave McInley 6927 8553
Membership Director: Leslie Weston 6927 2972
Public Relations Director: Myffy Collette 6927 6313
Immediate Past President: Garth Perkin 6927 3377
Sergent @ Arms: Ted Hutcheon 6927 3349
Bulletin Editor and Web Master: John Glassford 6927 6027
MEETING MONDAY JULY 6th. 2015
 Tonight we kicked off the new Rotary year with our guest speaker John Franklin from Coolamon speaking on the 25 years he worked in the Northern territory.
We had 14 members present to welcome President Wayne Lewis into the hot seat.  We also had 5 guests including Marilyn Jennings, Helen Lewis, Maureen Franklin and Christine Lorraine along with our guest speaker John Franklin.
President Wayne outlined some upcoming events and other items of interest including:
1.  That there will be a 3 minute talk based on alphabetical order each week form one of our members on their life!  Next Monday it will be Myffy Collette.
2.   We need to keep a record of our community hours, local, national and international.
3.  Wayne  passed around a list of Rotary Fellowships.
4.  We also discussed getting accredited to work with children.
5.  Myffy reported on the Coolamon Networking Meeting organised by Bronwyn Hatty.
6.  Thanks to Ted Hutcheon and Bernadette Milne for donating the prizes for the raffles at our change over night which raised $303.
6.  A request for all members to support the late Christine Atkinson's container for Africa.
Dick Jennings put out a call for the following items to go to Bathurst to fill a container for our recently departed Christine Atkinson.  Unknown to us Christine was supporting an orphanage in Kenya before her untimely death.  Please bring items to next Monday night's meeting as we need to fill a trailer.
"exercise books, mathematics books, reading books, textas, stickers, maps, posters, scissors, rulers, shoe laces, paintbrushes, paint, play dough, any craft bead items, marbles, matchbox cars, puzzles, cards, games, balls, hand washers, material, cottons, wool, knitting needles, elastic, buttons, ribbons, CD's, dress up clothes, skipping ropes, black shoe polish, The schools colours are navy, brown and maroon and school uniform items, (red polo shirts, navy shorts, navy trousers, brown slacks and black shoes).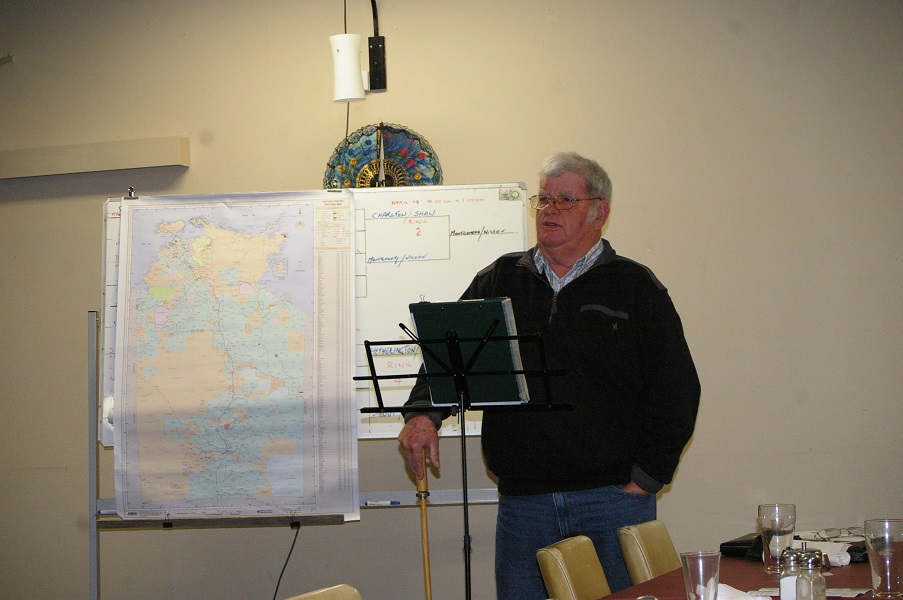 John Franklin Guest Speaker
John gave an excellent narrative of his time in the Northern Territory as a Pastoral Officer.  Tonight John concentrated on Aboriginal Culture in the Northern Territory.  The Aboriginal community of the NT comprise 25% of the population of which 50% are gainfully employed.  25% are stay at home with home schooling for the children. 25% of the population are on welfare.  Herein lies the major problem facing them with the major drug of choice being alcohol.
John went on to describe many different problems facing the community due to alcohol and the reliance on welfare.  John was also very passionate about these people and feels that if left alone to make their own decisions on what is needed for their people and culture things would be far better off.  It was at times a controversial talk but most enlightening and thought provoking.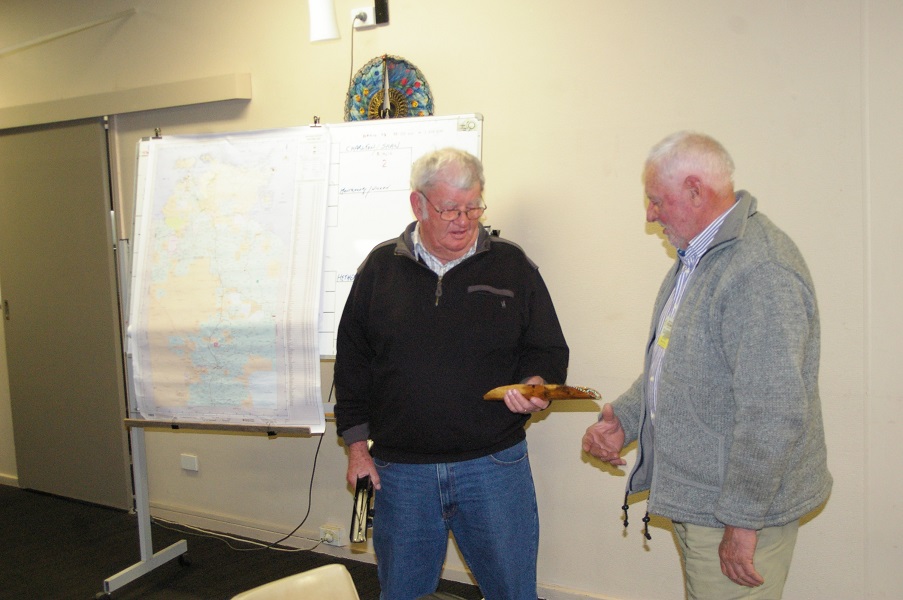 PP Garth Perkin presents John Franklin with a coolamon.
Helen Lewis and John Glassford won the raffles.  S@A Ted Hutcheon had a good time with the fines session.
Diary Reminders
Thursday July 9th BINGO: Roster Paul Weston Capt., Steve Exton, Rod Jarrett and Leslie Weston. 
Monday July 13th Fellowship Meeting followed by a Board Meeting.
Friday July 18th Up2Date Art Exhibition Opening Night Details Follow.
*Monday July 27th.  Guest Speaker Steven Grinter Coolamon on INDIA Hands on Volunteering.
Saturday 5th and Sunday 6th September.  Canberra Australian Rotary Success Conference & Youth Summit 2015 At the Hellenic Club.
Saturday 28th May 2016 – Wednesday June 1st Seoul RICON South Korea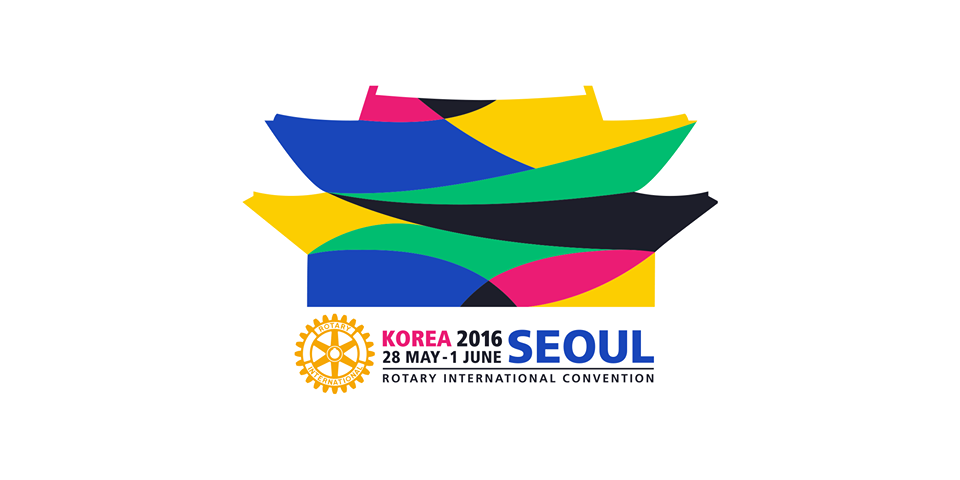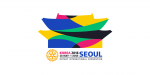 *Partners and Guests Night.
Apologies for Monday meetings call Ian Jennings on 0428 492 157  BY FRIDAY 12.00 pm.
ON THE LIGHTER SIDE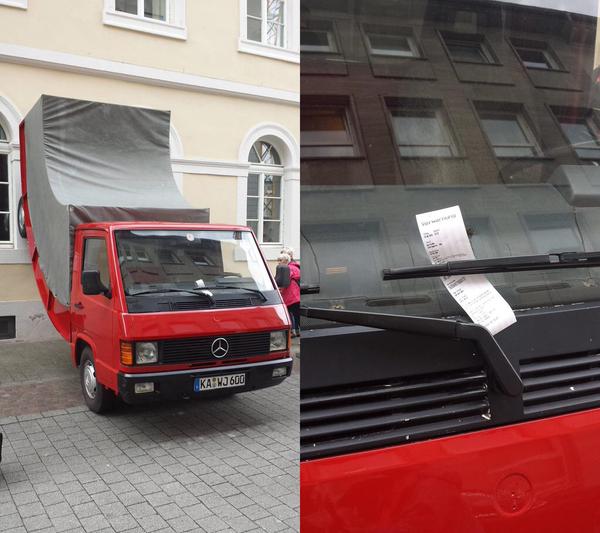 Parking Ticket? Answer below!
7 Days in Australia
In the beginning God created day and night. He created day for footy matches, going to the beach and barbies. He created night for going prawning, sleeping and barbies. God saw that it was good.
Evening came and morning came and it was the second Day.
On the Second Day God created water – for surfing, swimming and barbies on the beach. God saw that it was good. Evening came and morning came and it was the Third Day.
On the Third Day God created the Earth to bring forth plants – to provide tobacco, malt and yeast for beer and wood for barbies. God saw that it was good. Evening came and morning came and it was the Fourth Day
On the Fourth Day God created animals and crustaceans for chops, sausages, steak and prawns for barbies. God saw that it was good. Evening came and morning came and it was the Fifth Day.
On the Fifth day God created a bloke – to go to the footy, enjoy the beach, drink the beer and eat the meat and prawns at barbies. God saw that it was good. Evening came and morning came and it was the Sixth Day.
On the Sixth Day God saw that this bloke was lonely and needed someone to go to the footy, surf, drink beer, eat and stand around the barbie with. So God created Mates, and God saw that they were good blokes. God saw that it was good. Evening came and morning came and it was the Seventh Day.
On the Seventh Day God looked around at the twinkling barbie fires, heard the hiss of opening beer cans and the raucous laughter of all the Blokes, smelled the aroma of grilled chops and sizzling prawns and God saw that it was good. well almost good. God saw that the blokes were tired and needed a rest.
So God created Sheilas – to clean the house, bear children, wash, cook and clean the barbie. God saw that it was not just good, it was better than that, it was bloody great! IT WAS AUSTRALIA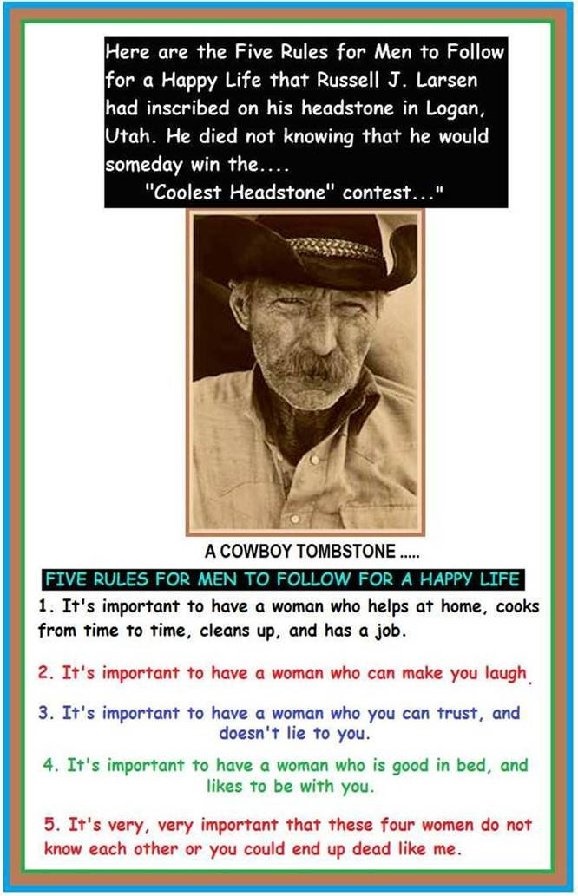 A fairy tale for the assertive woman of the 21st century
Once upon a time, in a land far away, a beautiful, independent, self-assured princess happened upon a frog as she sat, contemplating ecological issues on the shores of an unpolluted pond in a verdant meadow near her castle.
The frog hopped into the princess' lap and said, "Elegant Lady, I was once a handsome prince, until an evil witch cast a spell upon me. One kiss from you, however, and I will turn back into the dapper, young prince that I am and then, my sweet, we can marry and set up housekeeping in your castle with my mother, where you can prepare my meals, clean my clothes, bear my children, and forever feel grateful and happy doing so."
That night, as the princess dined sumptuously on a repast of lightly sautééd frog legs seasoned in a white wine and onion cream sauce, she chuckled and thought to herself:
"I don't think so."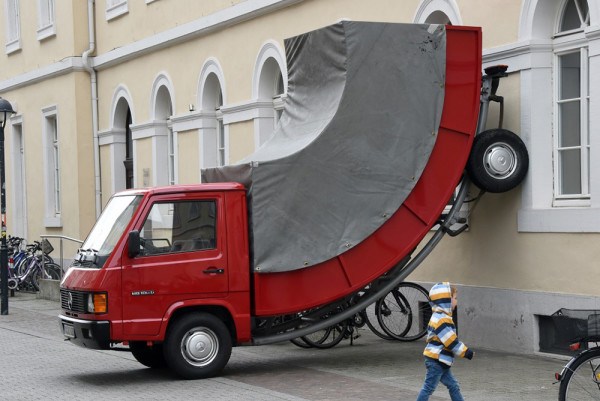 An overzealous traffic cop in Karlsruhe, Germany, is living up to his profession's reputation for being merciless by slapping a ticket on a Mercedes-Benz truck.
But this is not just any Mercedes-Benz truck, it's an art installation.
 ROTARY INTERNATIONAL PRESIDENT
 K.R. "RAVI" RAVINDRAN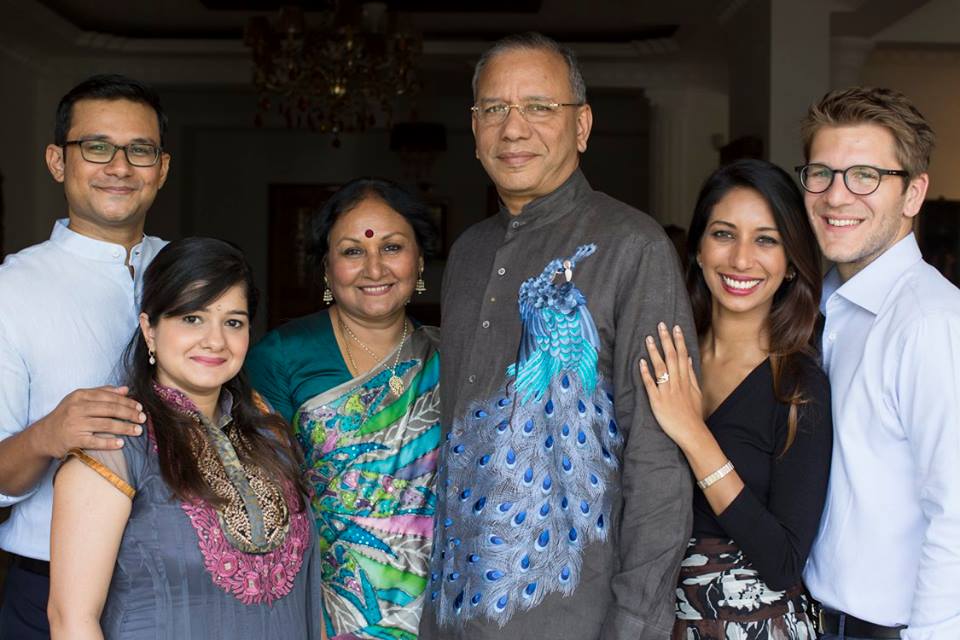 The family of 2015-16 RI President K.R. "Ravi" Ravindran at his home in Colombo, Sri Lanka 10 January 2015. From left, his son Krishna Ravindran, Krishna's wife Neesha, his wife Vanathy, President K.R. "Ravi" Ravindran, his daughter Prashanthi Ravindran and her husband Nicolas Mathier.
JULY 2015
We in Rotary aspire to great deeds. We admire those who gave great gifts to humanity: Abraham Lincoln, who gave the gift of human dignity to the downtrodden; Mother Teresa, who gave the gift of compassion to the forgotten; Mahatma Gandhi, who gave the gift of peaceful change to the oppressed. Their very lives became gifts to the world.
We can be inspired by their example. We can be inspired to ask, how can I, in the life that I live – without neglecting the responsibilities that are so dear to me – how can I, too, become a gift to the world? As I considered my theme, I thought of the lessons I have learned through my Hindu faith. I thought especially of the story of Sudama.
Sudama was a poor child and a bosom friend of Krishna, who was born in a royal lineage as an avatar – an incarnation of the divine. As the two boys grow up, they drift apart, and while Krishna becomes a military leader and king of great repute, Sudama remains a humble villager.


DISTRICT GOVERNOR GARY ROBERTS D 9700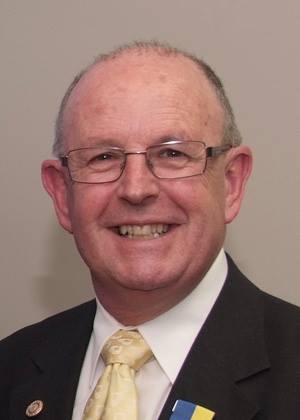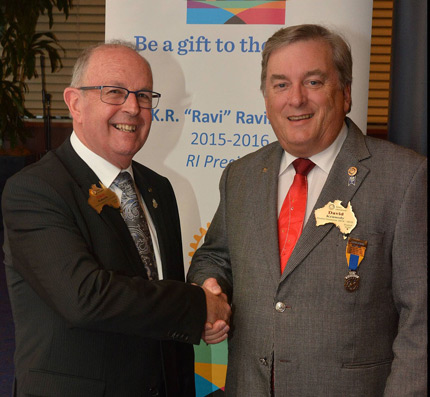 2015-16 District Governor Gary Roberts congratulates Immediate Past District Governor David Kennedy at the District Changeover Dinner on Saturday evening June 27th.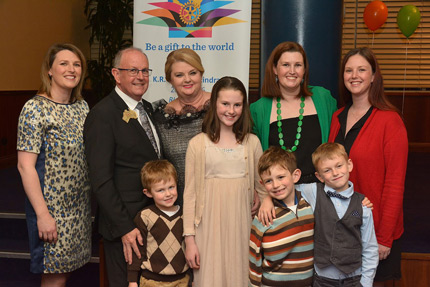 DG Gary and Marilyn Roberts and family.
ROTARY INFORMATION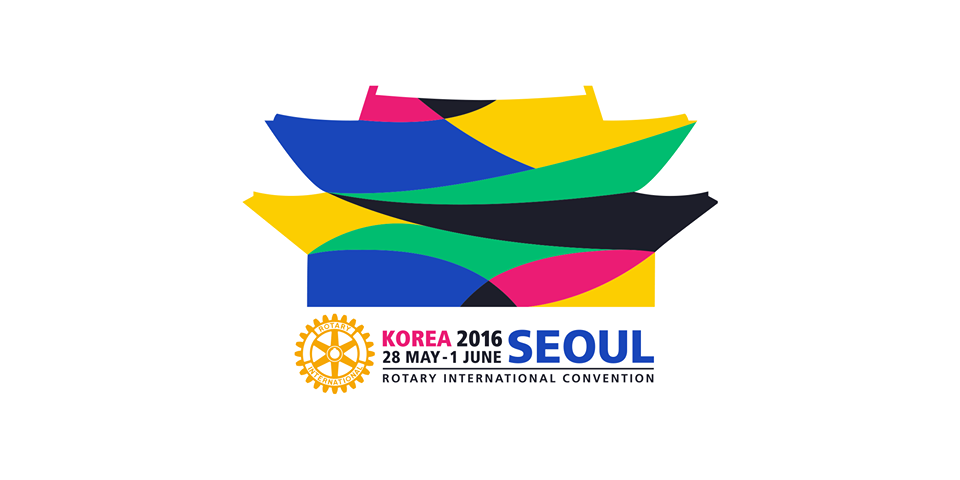 The 2016 Rotary Convention is your chance to meet Rotary members from around the globe. You'll reconnect with old friends and make new ones while exploring different cultures and exchanging ideas for a better world.
Something for every Rotarian
Whether you've just joined Rotary or are a longtime club member, our annual convention will deepen your understanding and appreciation of Rotary. You'll make personal connections on a global scale, discover new ideas for making positive change, and return to your club inspired and energized to take action. All this and the chance to explore Korea's capital, Seoul.
The Seoul convention will be a unique experience highlighted by once-in-a-lifetime activities arranged by the Host Organization Committee:
Tour Korea with local Rotary members
Enjoy stirring music and dance performances by local artists
Show off your talents at the Rotary Family Talent Contest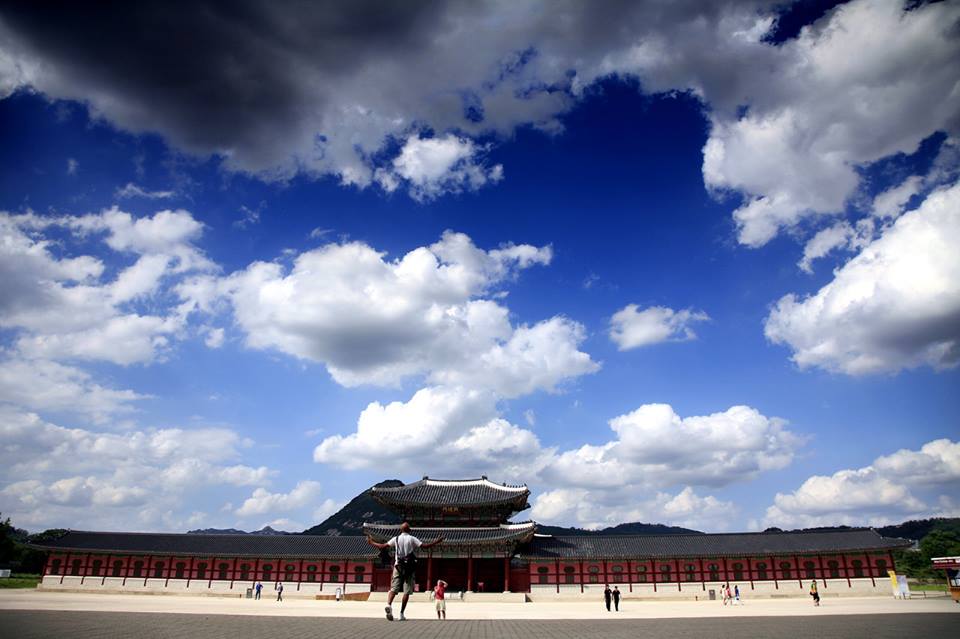 LATEST NEWS FROM RAGES.
RAGES have also changed over to the new Rotary year with a new board of directors for 2015-2016.
EXECUTIVE BOARD OF DIRECTORS
CHAIR 2014-2016 PP John Glassford  RC of Coolamon.  District 9700 AUSTRALIA
VICE-CHAIR  PP Philip Merritt  RC Mabalacat Clark.  District 3790 THE PHILIPPINES
Rtn. Jo Wilmot                           RC of Kenton-on-Sea.  District  9370 SOUTH AFRICA
PDG Barbara Shayeb-Helou    RC of Pleasantberg.  District 7750 USA
PDG Fred Loneragan               RC of Wagga Wagga Sunrise District 9700 AUSTRALIA
PRIVP Anne Mathews              RC Columbia East. District 7770 U.S.A.
IPDG Bimal Kantaria                   RC Nairobi Industrial Area. District 9212 KENYA
President Elect RIBI PDG Eve Conway RC Redbridge District 1130 ENGLAND
Our latest board member is RIBI President Elect 2016-2017.  RIBI Rotary International Britain and Ireland, seen signing the Say No poster below: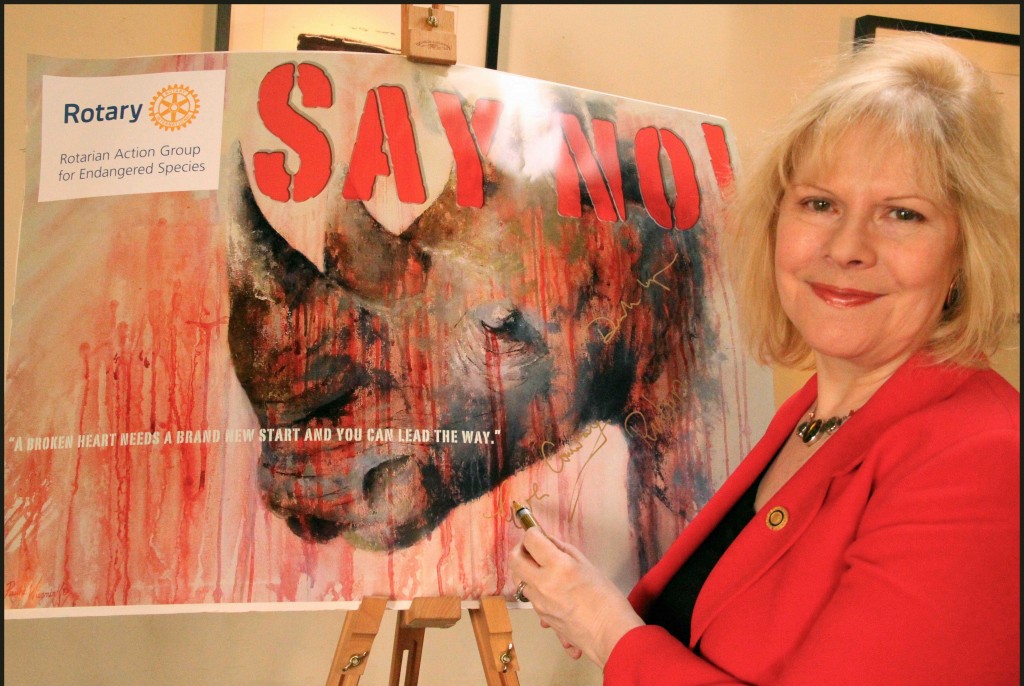 ONLY IN AFRICA
 
FOOTNOTE
STOP PRESS
David Gilmour from Pink Floyd signs the RAGES SAY NO! Poster: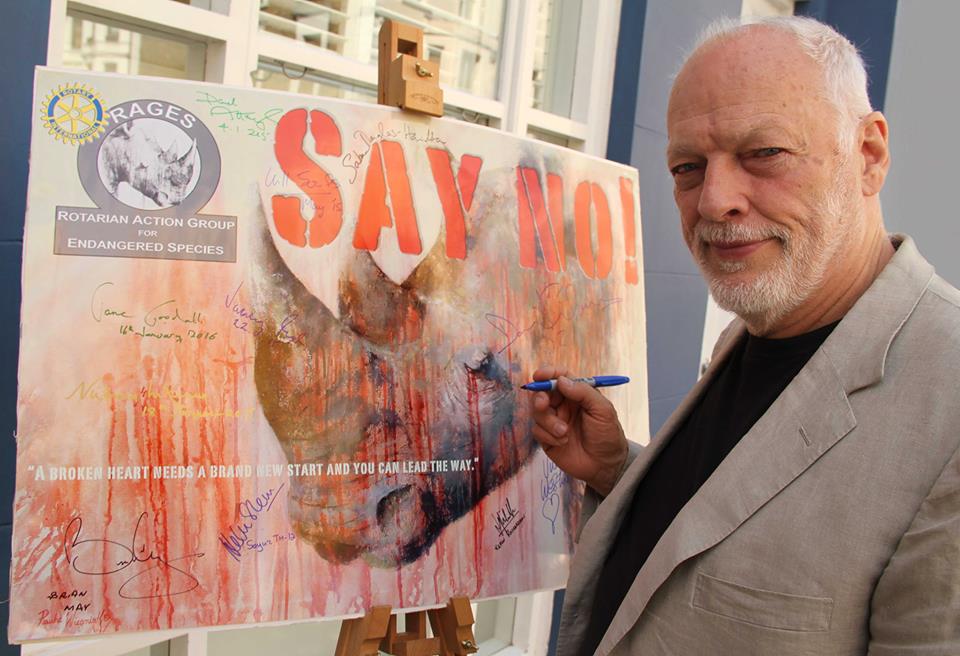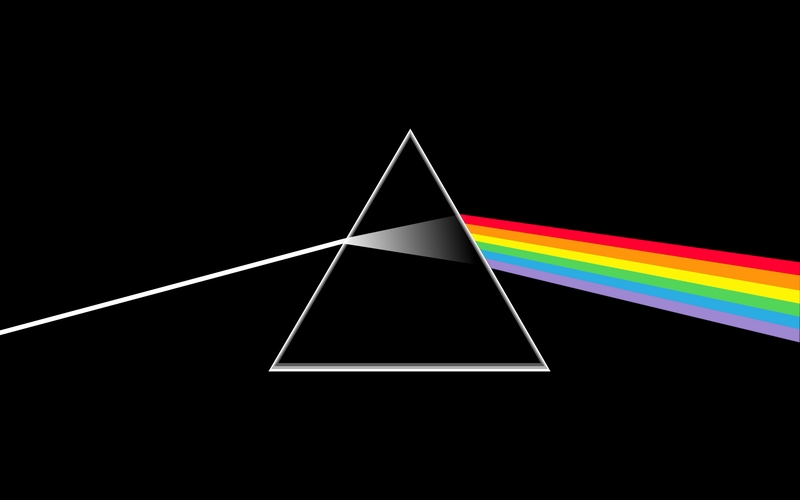 PLEASE CALL ME ANYTIME 02 6927 6027.
Bulletin Editor and Web Site:  John Glassford
Yours in Rotary John Glassford Chair 2014 -2016
Rotarian Action Group for Endangered Species
Don't  forget to regularly check our club web site for current information such as bingo rosters and various newsletters from the District Governor, the School of St. Jude's, the monthly membership on the move newsletter as well as several other club bulletins.
Rotary International President K.R. "Ravi" Ravindran
Governor of District 9700 Gary Roberts
Coolamon Club President  Wayne Lewis
Coolamon Club Secretary Paul Weston
Club Treasurer  Henk Hulsman
Coolamon Rotary Club Inc. P.O. Box 23 COOLAMON N.S.W. 2701
Websites of Interest
Coolamon Rotary Club: http://coolamonrotary.com
Road MAPS to Africa a Coolamon Rotary Project: http://www.mountainsofthemoon.org/
Rotary Down Under on line: http://flipflashpages.uniflip.com/2/26587/49598/pub
Mount Kenya 2015 Web Site incorporating the ORK: http://theork.com/
Our Rotary Centennial Twin Club Hout Bay, Cape Town, South Africa: http://www.rotaryhoutbay.org
Rotarian Action Group for Endangered Species RAGES: http://www.endangeredrag.org/#