Coolamon Rotary News Bulletin #02
JULY IS ROTARY NEW YEAR MONTH
During July, Rotarians celebrate the new Rotary year with new leaders new plans and renewed focus on Service Above Self.  Have a great Rotary New Year!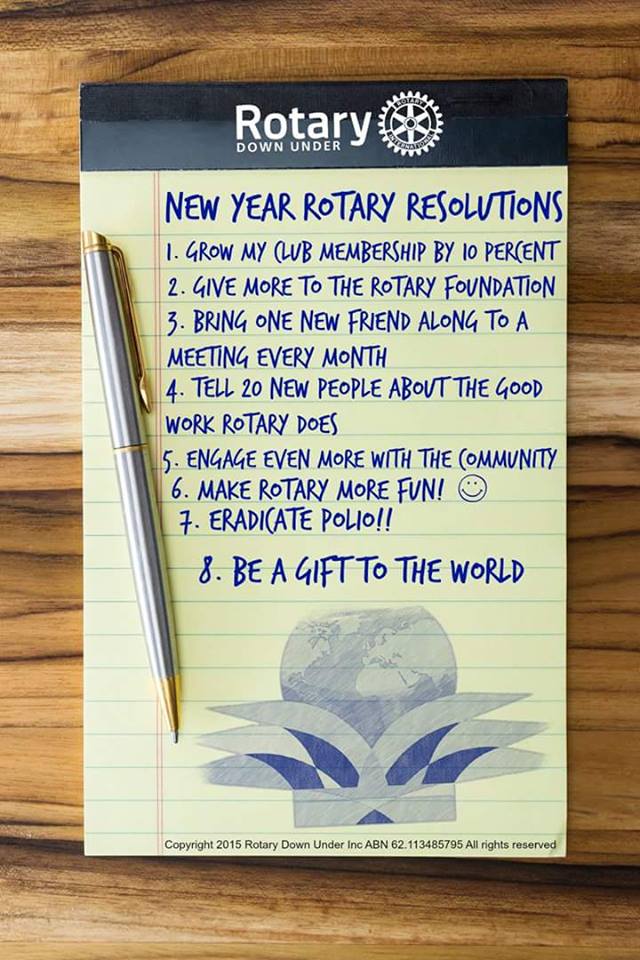 Yes we have New Rotary Year Resolutions!
MEETING MONDAY JULY 13th. 2015


Last night we had a general meeting followed by a board meeting.  15 members attended a good roll up especially as it was a very cold night.  Myffy Collette gave a 3 minute presentation on her life which was most enjoyable.
Myffy was born in Yorkshire and went to a boarding school.  At 19 Myffy was working as a beauty consultant for Elizabeth Arden where she met an Australian girl and decided to migrate to Australia.  5 weeks on a boat and Myffy arrived in Sydney.  Myffy eventually met and married Dr Brian Clarke and they went for the country lifestyle starting in the Blue Mountains.
Myffy and Brian eventually settled in Ganmain and are a wonderful asset to our community.  President Wayne presented Myffy with a bouquet of flowers.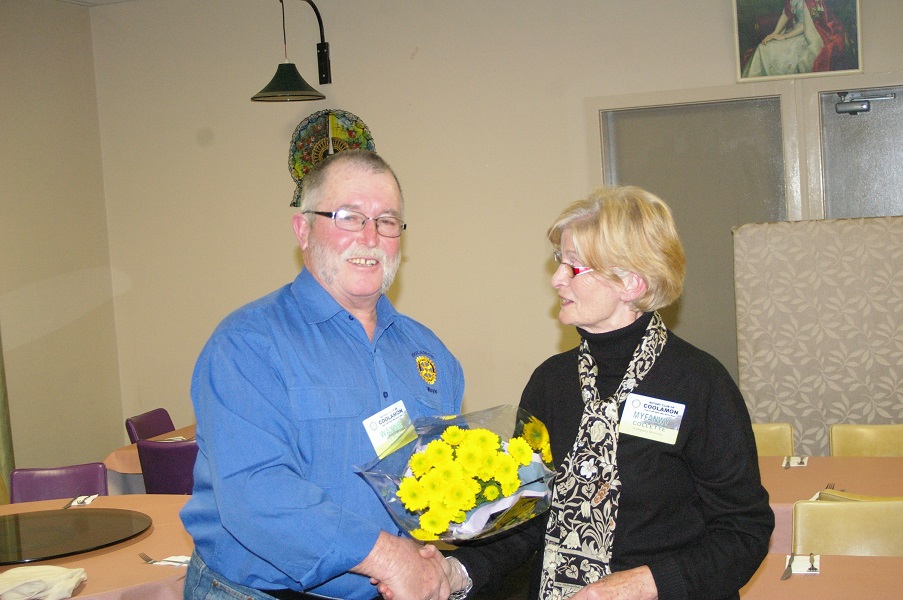 Some reminders:
1.  DG Gary Roberts visit is on Monday August 17th.
2.  New Bingo roster out shortly.
3.  Get your working with children certificates.
RAGES Makes News.
Last week Rotary International published a story on the formation of RAGES the Rotarian Action Group for Endangered Species:
New action group unites leaders to protect endangered species
By Philip Merritt, vice chair of the Rotarian Action Group for Endangered Species and a member of the Rotary Club of Mabalacat Clark, Pampanga, Philippines
About three years ago, Rotary member John Glassford sent a message to the Rotarians on the Internet (ROTI) Fellowship's discussion list asking if anyone had any ideas on how we could help stop the poaching of elephants. I responded: "Why don't we start a Rotarian Action Group (RAG)?", and from that point forward, it was a long journey to finally get the Rotarian Action Group for Endangered Species (RAGES) recognized by the RI Board in January.
Diary Reminders
Monday July 20th Jane Quinn from CSU "Pasture Innovations"
Friday July 17th -25th Up2Date Art Exhibition Opening Night Details Follow.
*Monday July 27th.  Guest Speaker Steven Grinter Coolamon on INDIA Hands on Volunteering.
*Monday August 17th DG Gary Roberts Official Visit.
*Monday 24th August Grahame Miles History of Liverpool England.
Saturday 5th and Sunday 6th September.  Canberra Australian Rotary Success Conference & Youth Summit 2015 At the Hellenic Club.
Friday 22nd – Sunday 24th April 2016 D9700 Conference in Wagga Wagga.
Saturday 28th May 2016 – Wednesday June 1st Seoul RICON South Korea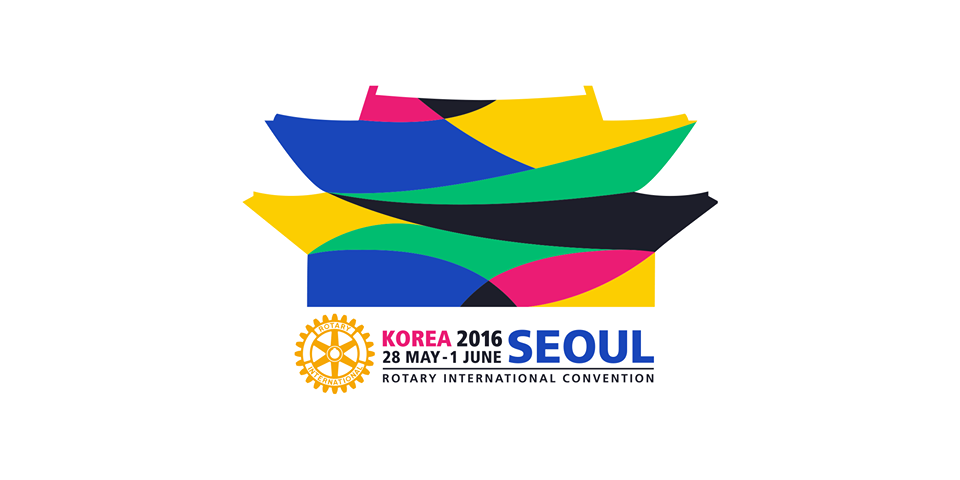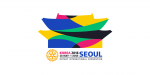 *Partners and Guests Night.
Apologies for Monday meetings call Ian Jennings on 0428 492 157  BY FRIDAY 12.00 pm.
ON THE LIGHTER SIDE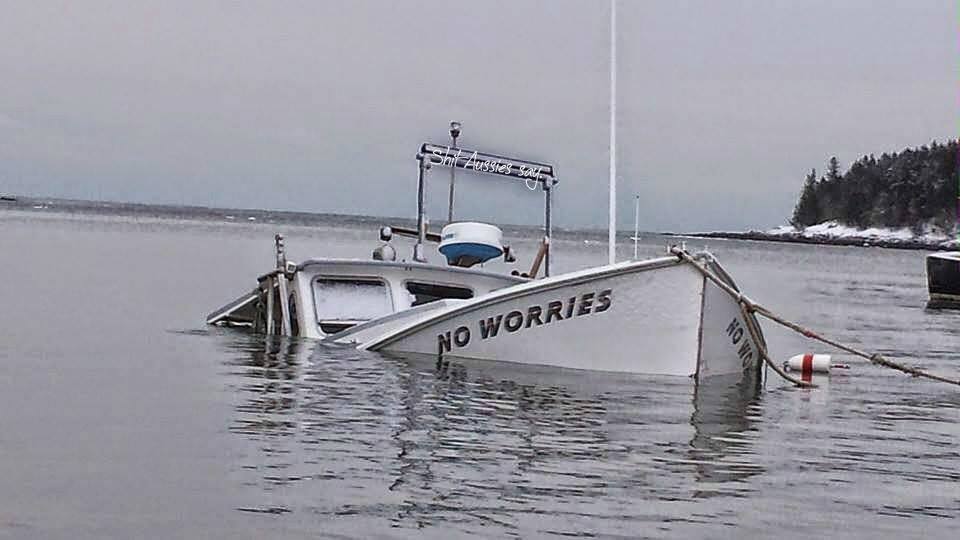 Poker
Six Irish men were playing poker when one of them played a bad hand and died.
The rest drew straws to see who would tell his wife. One man draws the shortest straw and goes to his friend's house to tell the wife.
The man says to her, "Your husband lost some money in the poker game and is afraid to come home."
The wife says, "Tell him to drop dead!"
The man responds, "I'll go tell him."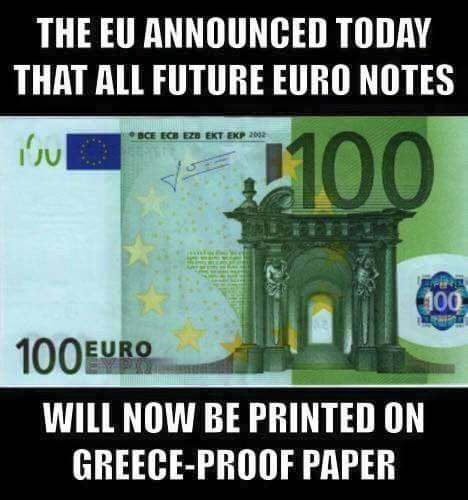 A couple from Henk Hulsman most of them cannot be published here, thanks Henk.
Angela Merkel arrives at Passport Control in Athens airport.
"Nationality?" asks the immigration officer.
"German," she replies.
"Occupation?
"No, just here for a few days."
I saw my mate Charlie this morning, he's only got one arm bless him.
I shouted – Where you off to Charlie?
He said, I'm off to change a light bulb.
Well I just cracked up, couldn't stop laughing, then said,
– That's gonna be a bit awkward isn't it.
– Not really. he said. I still have the receipt, you insensitive bastard.
 ROTARY INTERNATIONAL PRESIDENT
 K.R. "RAVI" RAVINDRAN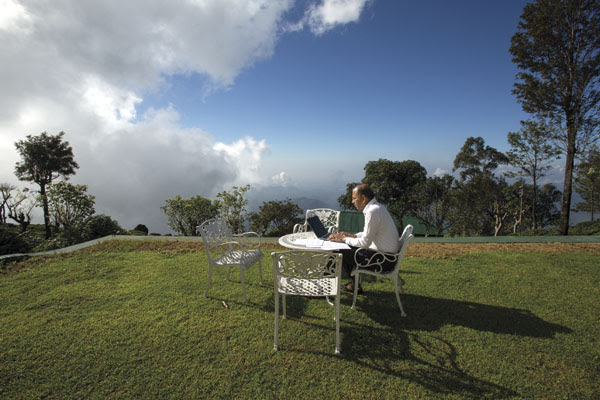 RI President Ravi works outside the family cottage in the Kelburne Mountains in Sri Lanka.
K.R. "Ravi" Ravindran is CEO and founder of Printcare PLC, a publicly listed printing, packaging, and digital media solutions company. It is arguably the world's largest supplier of tea bag packaging, catering to nearly every major tea brand, with manufacturing facilities in Sri Lanka and India. Printcare is the winner of national and international awards of excellence. Ravindran has been a featured speaker at several international print and packaging forums.
PRESIDENTIAL CITATION FOR ROTARY CLUBS
You can help strengthen your club and Rotary's reputation for doing good by taking part in the Presidential Citation program. All activities must be completed and verified in Rotary's database by 1 April 2016.
MANDATORY ACTIVITIES
MORE INFORMATION AND DOWNLOADS HERE.


DISTRICT GOVERNOR GARY ROBERTS D 9700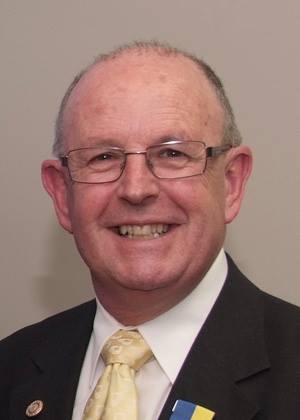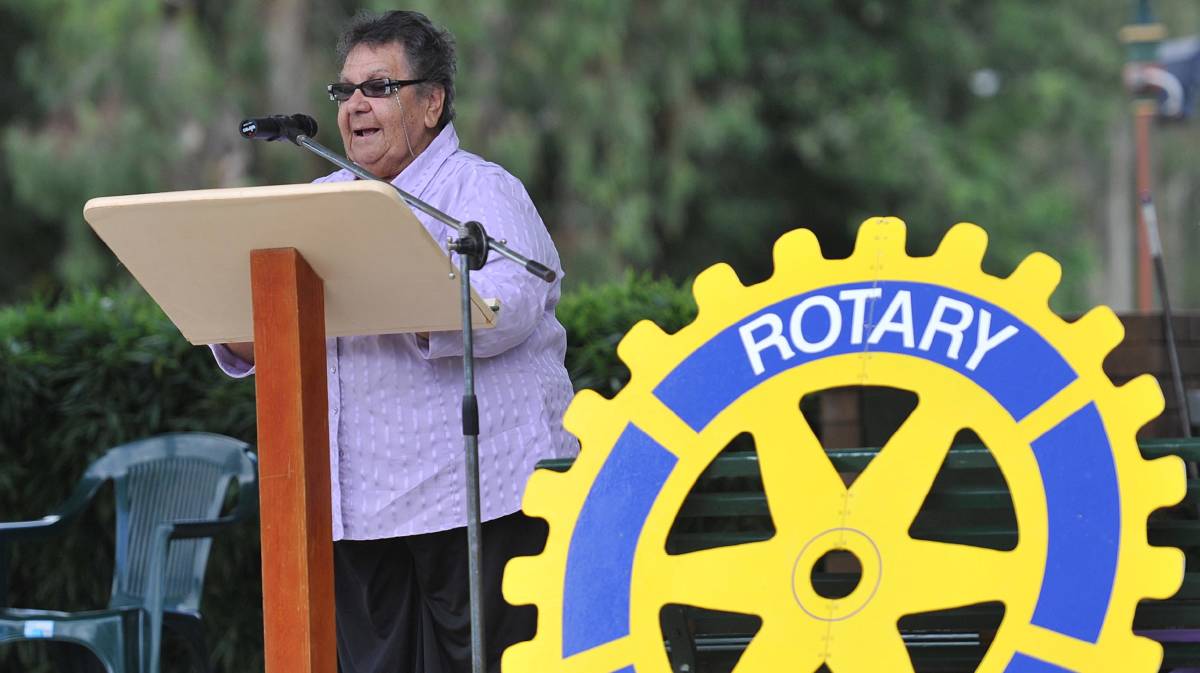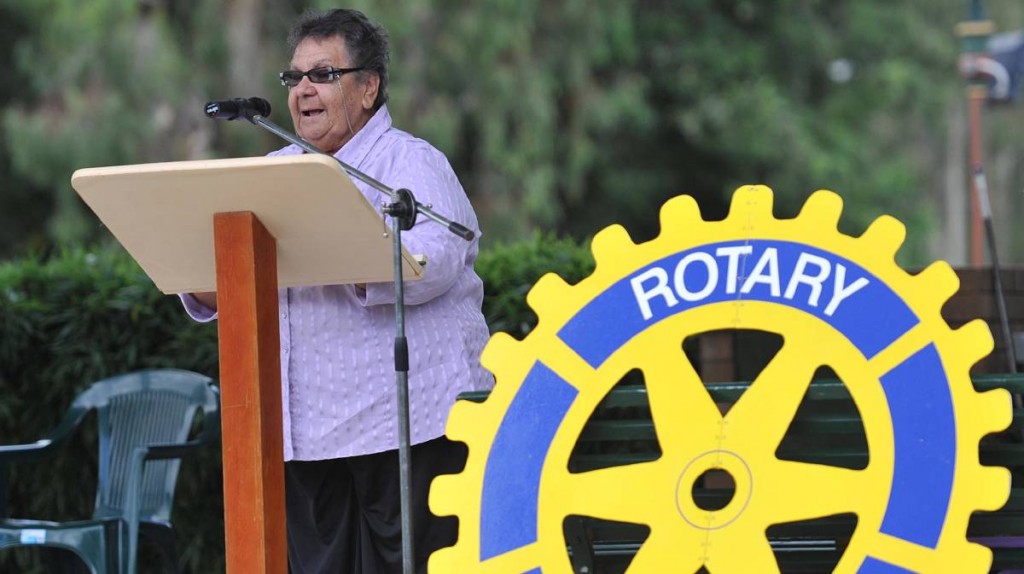 WIRADJURI elder Aunty Flo Grant has been named a Rotary Inspirational Woman of the Year.
The Wagga woman was presented with her award at a recent changeover dinner for Rotary District 9700.
Aunty Flo said she felt absolutely amazed to receive the recognition.  "I can't believe you get such a wonderful award for doing what you like doing," she said.
A submission prepared by the Kooringal Rotary Club said Aunty Flo's innovative contributions and demonstrated leadership among her people and in the general community have established her as a significant and powerful role model. The submission said Aunty Flo had contributed significantly to an understanding of Australian history from an Aboriginal perspective.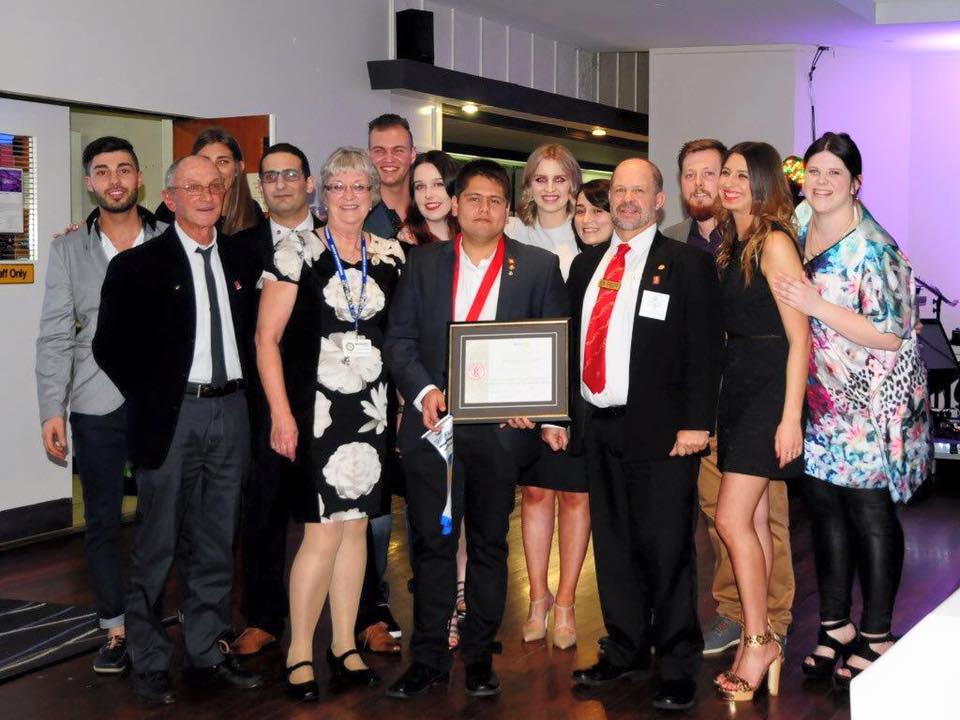 Griffith Rotaract Club Charter Night.
Thanks to everyone that attended and supported our Charter Night Maternity Ward Fundraiser, it was a great night and with everyone's generosity we managed to raise over 2000 dollars for the Griffith Base Maternity Ward. Well done to all, Watch this space!
D9700 E Directory
 Available now on the D9700 Web Site.
ROTARY INFORMATION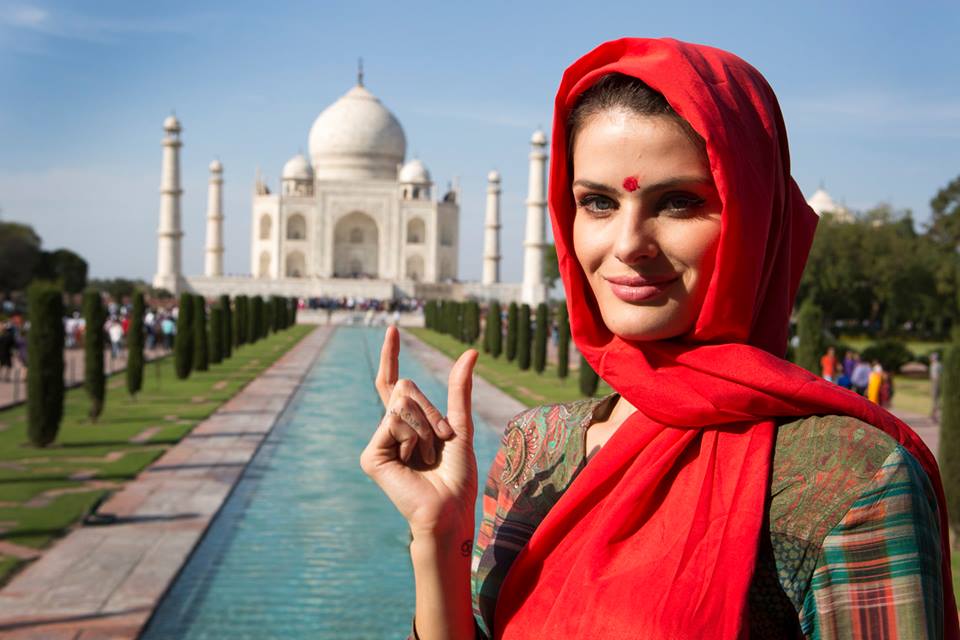 Happy Birthday to our Polio Ambassador Isabeli Fontana! Thank you for your support of Rotary and our fight to end polio. Find out more about her work with Rotary: Isabeli Fontana
RICON 2016 SEOUL.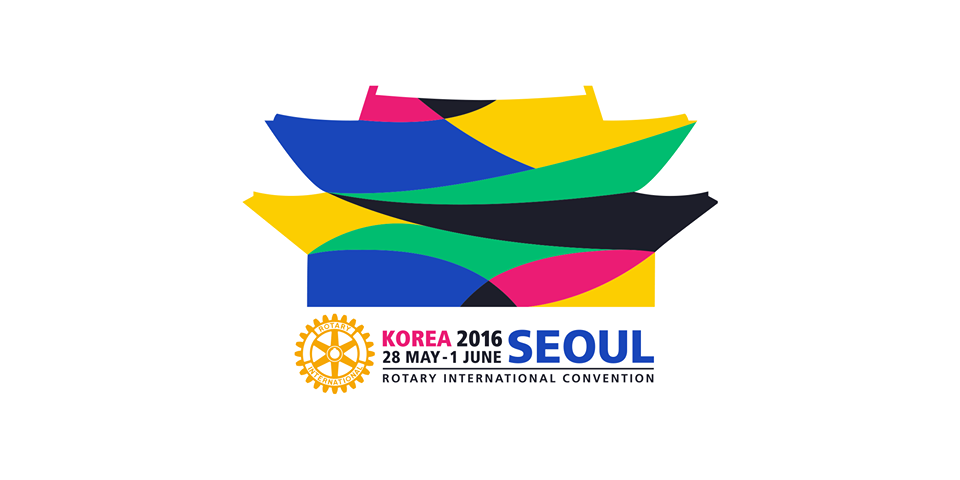 The 2016 Rotary Convention is your chance to meet Rotary members from around the globe. You'll reconnect with old friends and make new ones while exploring different cultures and exchanging ideas for a better world.
Something for every Rotarian
Whether you've just joined Rotary or are a longtime club member, our annual convention will deepen your understanding and appreciation of Rotary. You'll make personal connections on a global scale, discover new ideas for making positive change, and return to your club inspired and energized to take action. All this and the chance to explore Korea's capital, Seoul.
The Seoul convention will be a unique experience highlighted by once-in-a-lifetime activities arranged by the Host Organization Committee:
Tour Korea with local Rotary members
Enjoy stirring music and dance performances by local artists
Show off your talents at the Rotary Family Talent Contest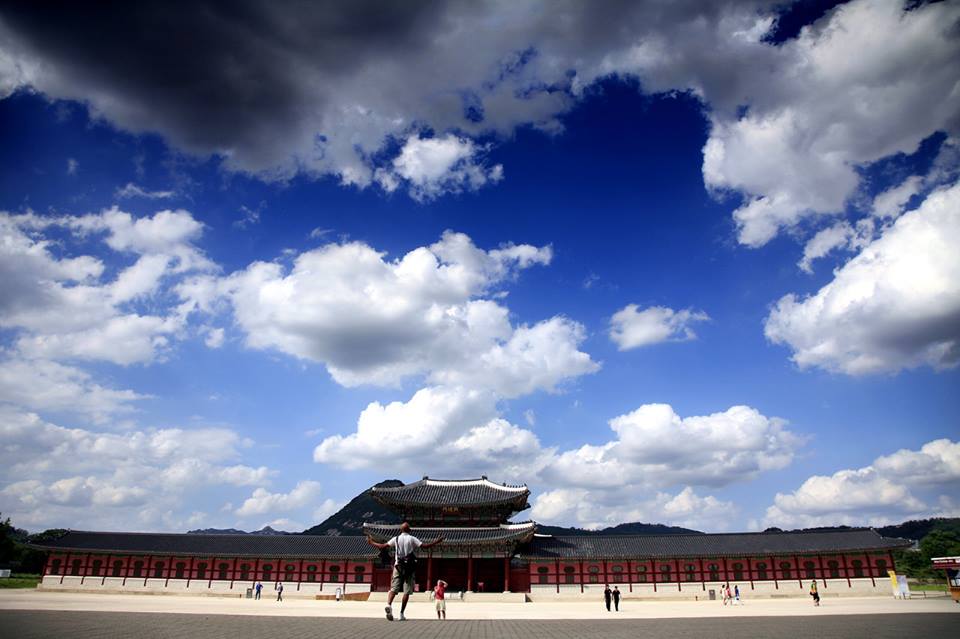 LATEST NEWS FROM RAGES.
WHEN GIANTS FALL A TRAILER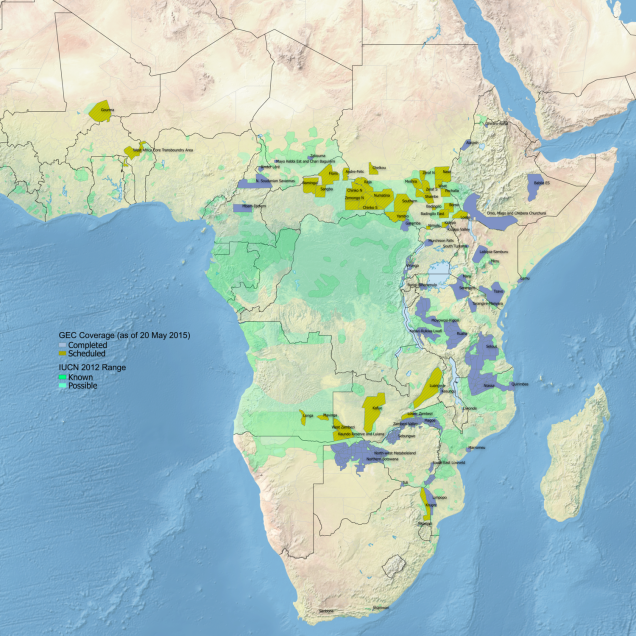 The Great Elephant Census is halfway through and there is good news
Beginning in February 2014, the project is an independent, 2 year survey that deploys research planes over Africa to get up-to-date data on the latest elephant figures. This data will equip governments and scientists with a better sense of poaching trends. Four nations—Botswana, Gabon, Namibia, and Uganda—have actually seen increases in their elephant populations.
Read more: http://bit.ly/1IEHapL
ONLY IN AFRICA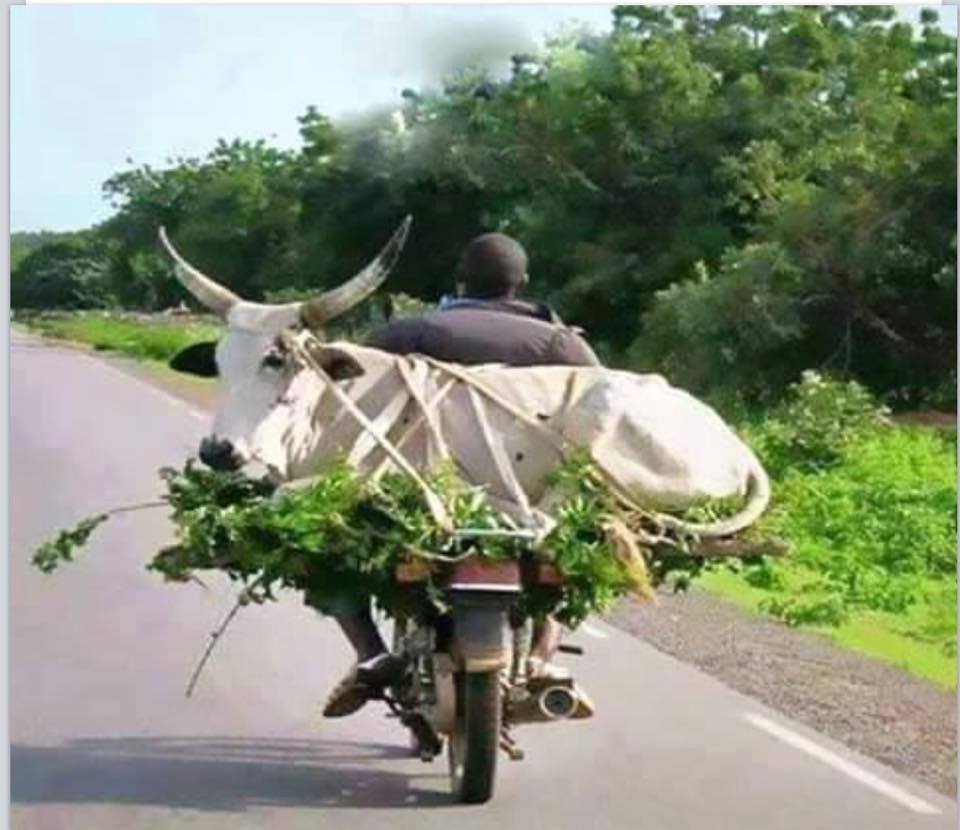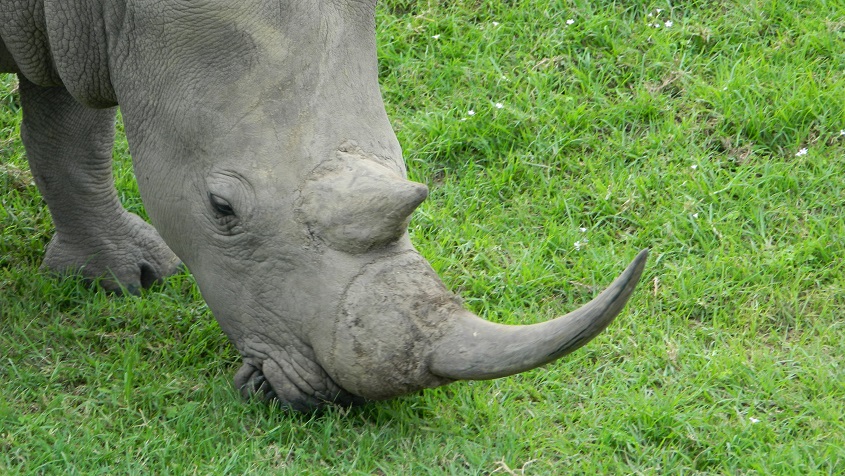 He came this close taken in Sibuya Reserve near Port Elizabeth (JJG Photographer).
FOOTNOTE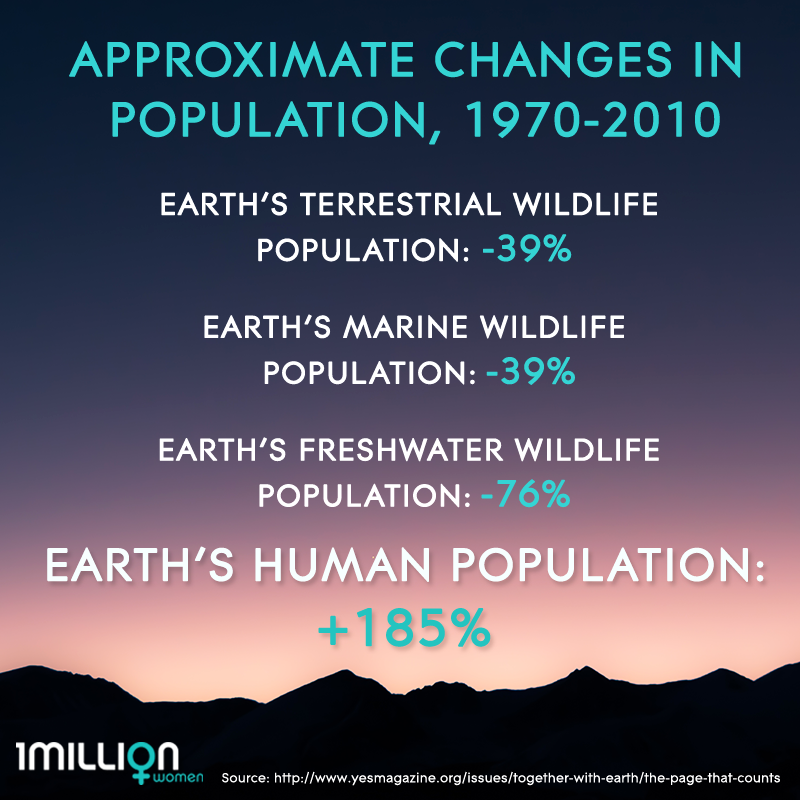 PLEASE CALL ME ANYTIME 02 6927 6027.
Bulletin Editor and Web Site:  John Glassford
Yours in Rotary John Glassford Chair 2014 -2016
Rotarian Action Group for Endangered Species
Don't  forget to regularly check our club web site for current information such as bingo rosters and various newsletters from the District Governor, the School of St. Jude's, the monthly membership on the move newsletter as well as several other club bulletins.
Rotary International President K.R. "Ravi" Ravindran
Governor of District 9700 Gary Roberts
Coolamon Club President  Wayne Lewis
Coolamon Club Secretary Paul Weston
Club Treasurer  Henk Hulsman
Coolamon Rotary Club Inc. P.O. Box 23 COOLAMON N.S.W. 2701
Websites of Interest
Coolamon Rotary Club: http://coolamonrotary.com
Road MAPS to Africa a Coolamon Rotary Project: http://www.mountainsofthemoon.org/
Rotary Down Under on line: http://flipflashpages.uniflip.com/2/26587/49598/pub
Mount Kenya 2015 Web Site incorporating the ORK: http://theork.com/
Our Rotary Centennial Twin Club Hout Bay, Cape Town, South Africa: http://www.rotaryhoutbay.org
Rotarian Action Group for Endangered Species RAGES: http://www.endangeredrag.org/#