Coolamon Rotary News Bulletin #13
SEPTEMBER IS NEW GENERATIONS MONTH.

THE NEW ROTARY LOGO LAUNCHED on the 26 August 2013
The Nairobi Terrorist Attack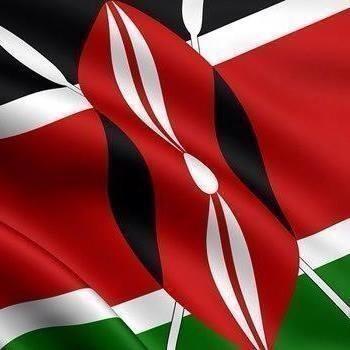 As you are aware we work with the RC of Nairobi in the slums of Mathare and several of us have visited Nairobi and been the guests of the Rotarians there and I am sure that I speak on behalf of all of us here and to express our sincere condolences to all the victims of this senseless act of violence.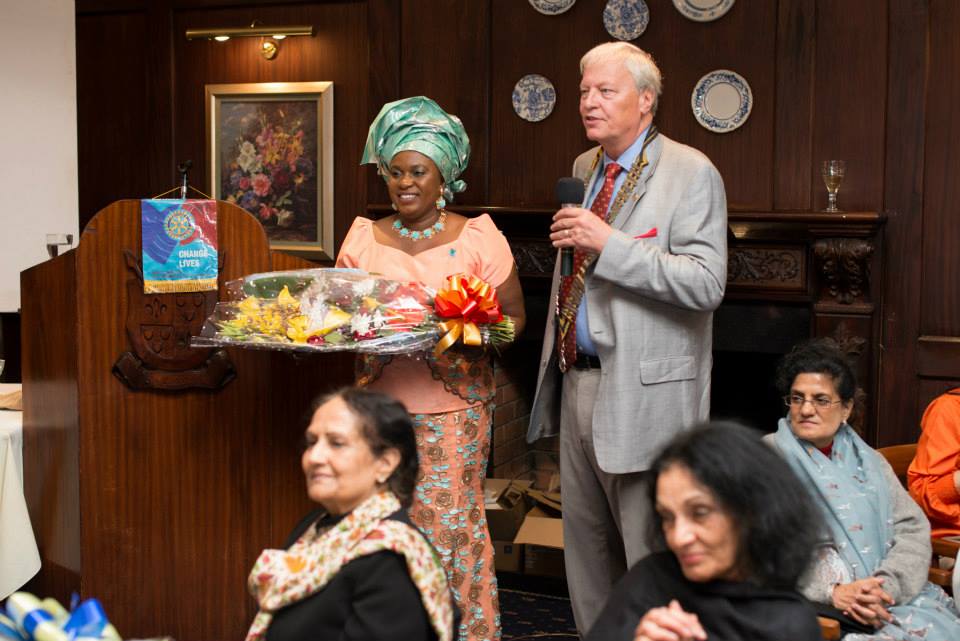 President David Hastie The Rotary Club of Nairobi
Following a request by the RC of Nairobi's President David Hastie to the members here are some responses from the members and it affected a lot of the Rotarians in Nairobi directly.
"Both of us in Gilgil are safe but friends were there, husband shot in the leg but is ok and wife hid under a car for four hours! Others managed to escape. It is terrible to think of all the innocent people killed and injured,
Mary [Coulson and Peter Ndolo]
Jessica Kazina writes: I am okay at home alone but the incident happened as I was driving past Westgate on my way to town! My prayers go to the families that lost their loved ones.   Jessica.
Elizabeth Kimkug writes: Dear Rotarians.  I was in Nakumatt Westgate and was evacuated after 6 hrs what a horrible experience. I can't even begin to explain. I thank God am fine, because install some friends and some are in hospital with gun shot wounds etc.  Let us all pray for all the victims and our Country Kenya. May the almighty God bless you all.  YIR  PP Elizabeth Kimkung.
Ghulam Hussain I was trapped inside for over an hour.  Alhamdulliah managed to escape safely. Rtn Ghulam Hussain."
MONDAY MEETING  23rd. SEPTEMBER 2013
Monday night was a regular meeting and we had 10 members present to enjoy some good fellowship and a roast dinner.
Congratulations go to the Coolamon Grasshoppers Aussie Rules Football team on winning the Riverina Football League's premiership for 2013.   Coolamon Hoppers 11.17.83 defeated  Collingullie Ashmont-Kapooka 8.12.60.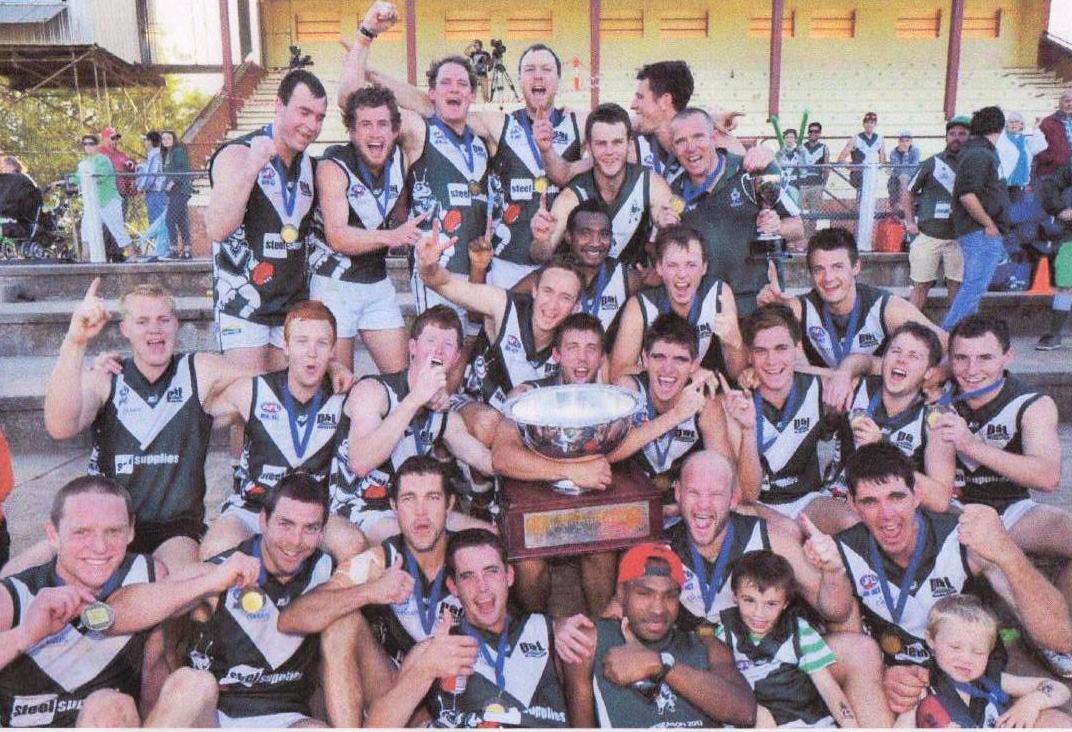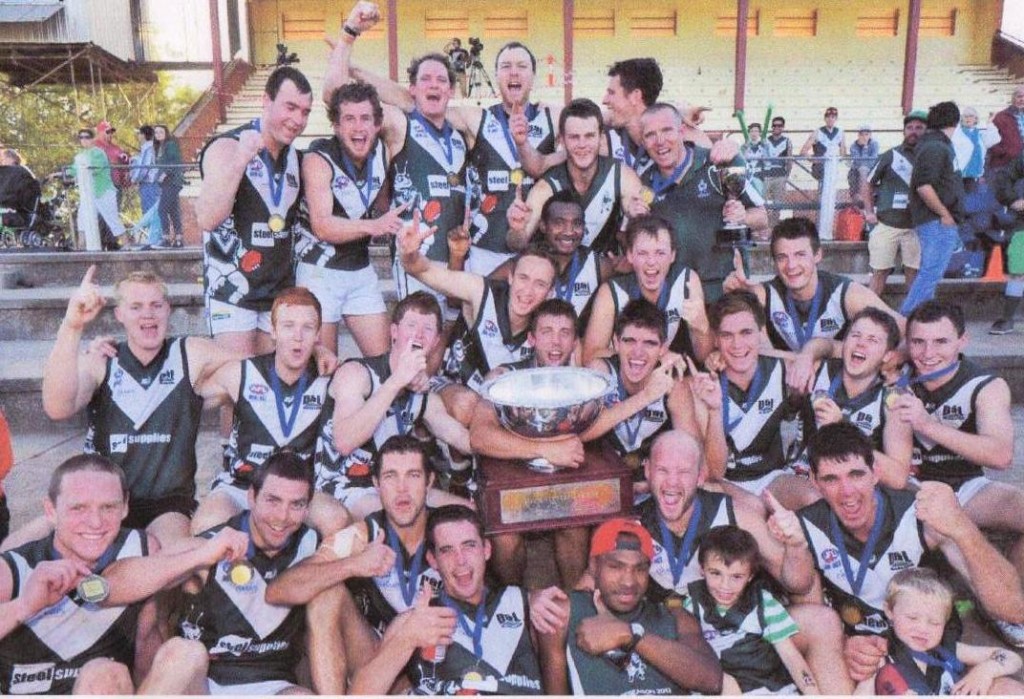 President Dick Jennings reminded members of the following events in our calendar:
Monday 30th September DG Geoff Tancred and Bettye Tancred's visit to Coolamon.
4.30pm Partners meeting at the Coolamon Motel to visit Ganmain and Huff n Puff's straw bale buildings.
5.00pm DG Geoff Tancred with the President and Secretary
5.30pm DG Geoff and the Board.
6.30 pm Fellowship followed by the DG's Talk.
Sunday 6th October Coolamon Scarecrow Festival Rotary Food Van Volunteers needed.
Saturday 12th October Coolamon and Ganmain Hospital Fete Volunteers needed in Ganmain.
Diary Reminders
*Monday 30th September DG Geoff Tancred's Visit.
Sunday 6th October Coolamon Scarecrow Festival.
Monday 7th October NO Meeting Labour Day Weekend.
Thursday 10th October BINGO:   Ian Jennings, John Glassford, Grahame Miles, Ted Hutcheon
Saturday 12th October Coolamon and Ganmain Hospital Fete IN Ganmain.
Saturday 19th October Street Raffle in Coolamon.
Monday October 28th AGM all members requested to attend.
Saturday 9th November Rotary Club of  Cootamundra Bike Festival.
Thursday 14th November BINGO Henk Hulsman, Leslie Weston, Paul Weston, Bernadette Milne
Saturday 22nd and Sunday 23rd February PETS in Young
Friday 14th March Trike Convention Catering in Wagga Wagga proceeds to Ronald McDonald House in Wagga Wagga.
Friday March 21st-Sunday March 23rd D9700 Conference in Orange.
*Saturday May 10th International Night in Ganmain for AFRICA'S rhinos.
Sunday 18th May D9700 Assembly in Grenfell
Saturday 24th May Red Shield Appeal Street Stall.
Sunday June 1st-Wednesday June 4th.  SYDNEY 2014 RI Convention See promotion at the end of this bulletin.
*Partners and Guests Night.
ROTARY INTERNATIONAL PRESIDENT RON BURTON:
RI President Ron Burton and his wife, Jetta, at Iguassu Falls in Brazil.
The president was in Brazil to attend a Rotary Institute in Foz do Iguaçu.
Rotary institutes are meetings designed for the attendance and participation of past, present, and incoming RI officers residing within the area the institute is to serve. Institutes are informational meetings with no administrative responsibility or authority.
A Rotary institute may be organized for a zone, a section of a zone, or a grouping of zones.  The purpose of a Rotary institute is to:
1) Inform current and past RI officers accurately concerning the policies and programmes of RI, including those of its Foundation.
2) Promote support for these policies and programs while also soliciting suggestions for improvements and innovations.
3) Inform the RI Board of successful, zone-level program developments that it may want to consider for further development.
4) Inspire, motivate, and inform governors for leadership.
5) Provide a forum for learning, discussion, and inspiration, which will engender fellowship and a team spirit among all participants.
Participants attendance at each institute is limited to past, current, and incoming RI officers and their guests, though others may be invited by the conveners or may attend at the request of the president or the general secretary.
Host Rotarians and other local persons may assist the convener in administering the institute.  In addition, local Rotarians may be invited as observers to special institute events, such as an address by the president or president-elect.
Next Institute for our RI Zone 8 will be in Canberra from November 19-24th:
ON THE LIGHTER SIDE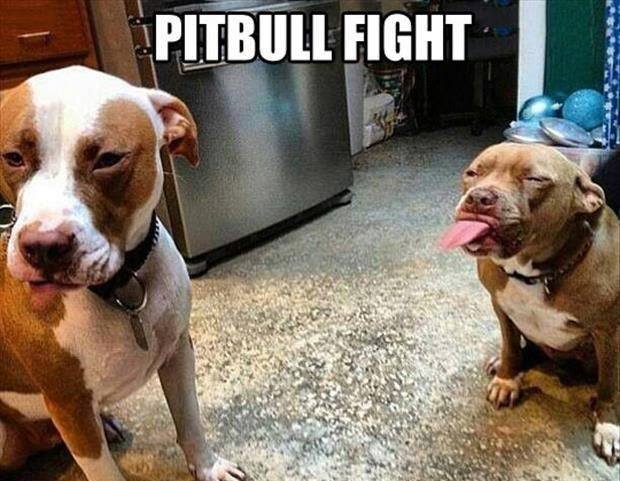 Pain
A married couple went to the hospital to have their baby delivered.
Upon their arrival, the doctor said he had invented a new machine that would transfer a portion of the mothers pain to the baby's father. He asked if they were willing to try it out. they were both very much in favor of it.
The doctor set the pain transfer to 10%, for starters, explaining that even 10% was probably more pain the
father had ever experienced before. However, as the labor progressed, the husband felt fine and asked the doctor to go ahead and "kick it up a notch."
The doctor then adjusted the machine to 20% pain transfer. The husband still feeling fine. The doctor checked the husband's blood pressure and was amazed at how well he was doing at this point, they decided to try for 50%. the husband continued to feel quite well.
Since the pain transfer was obviously helping out the  wife considerably, the husband encouraged the doctor to transfer ALL the pain to him.
The wife delivered a healthy baby boy with virtually no pain. She and her husband were ecstatic. When they got home, the mail man was dead on the porch.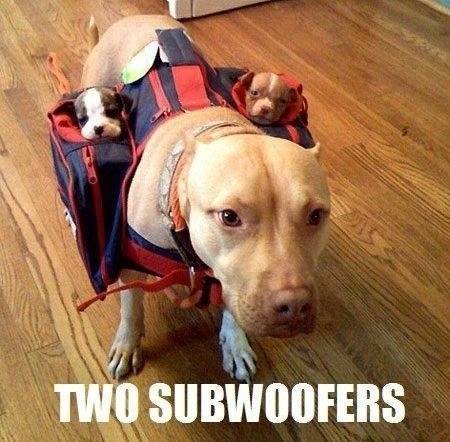 ROTARY INFORMATION
INDIAN PHILANTHROPIST BOOSTS ROTARY'S PUSH TO END POLIO WITH NEW US$1 MILLION GIFT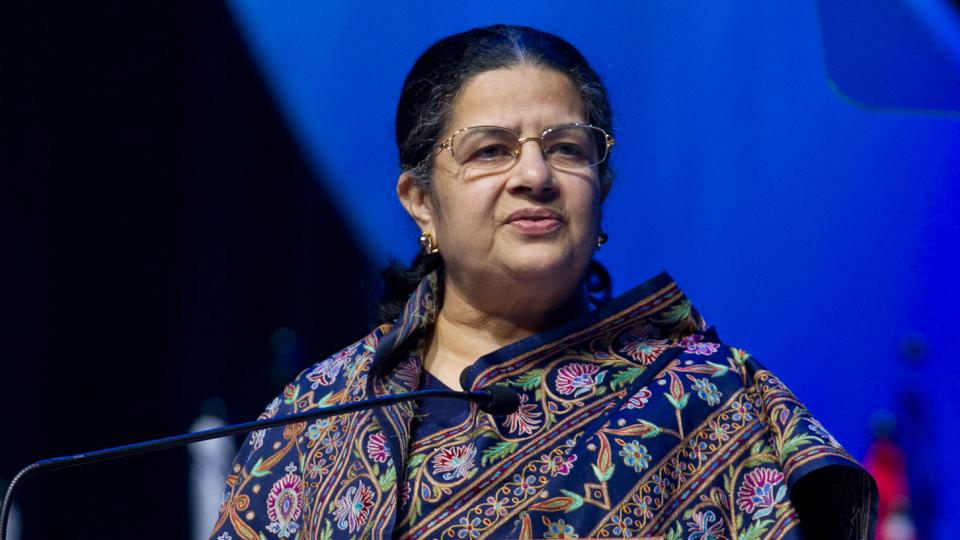 Indian philanthropist and businesswoman Rajashree Birla has announced a new gift of US$1 million to Rotary to help eradicate polio. The gift brings her total contributions to the Rotary effort to more than $7.2 million.
What's more, this gift will be matched two-for-one by the Bill & Melinda Gates Foundation, resulting in $3 million in new funding for the Global Polio Eradication Initiative (GPEI). Rotary is a leading partner in the GPEI, especially in advocating government and donor support, fundraising, and building public awareness. Through the End Polio Now: Make History Today fundraising campaign, the Gates Foundation is matching two-for-one every new dollar Rotary commits to polio eradication, up to $35 million per year, from 2013 through 2018.
"Mrs. Birla's generous gift is deeply appreciated and could not have come at a more opportune time in our fight to end polio once and for all," says Ashok Mahajan, a former Rotary Foundation trustee and close friend of the Birla family. "Her generosity no doubt will inspire other private donors to step up and help Rotary take full advantage of our innovative partnership with the Gates Foundation."
Birla's gift underscores India's commitment to remain polio free. India — which some experts believed would be the last nation to beat polio — hasn't recorded a case of the disease since January 2011. Only Nigeria, Pakistan, and Afghanistan remain on the list of countries where the wild poliovirus has never been stopped. India's nearly 3,200 Rotary clubs have been instrumental in supporting National Immunization Days, massive initiatives that reach nearly 175 million children under age 5 with the oral polio vaccine.
"Thanks to the efforts of Rotary and its partners — including India's Health Ministry, WHO [World Health Organization], UNICEF, CDC [U.S. Centers for Disease Control and Prevention], the Gates Foundation, and other organizations — India continues to be free of polio," says Birla, whose son, Kumar Mangalam Birla, has transformed the Aditya Birla Group into a Fortune 500 global conglomerate. "Now we owe it to humanity to see that Nigeria, Afghanistan, and Pakistan also become polio free in the near future."
ONLY IN AFRICA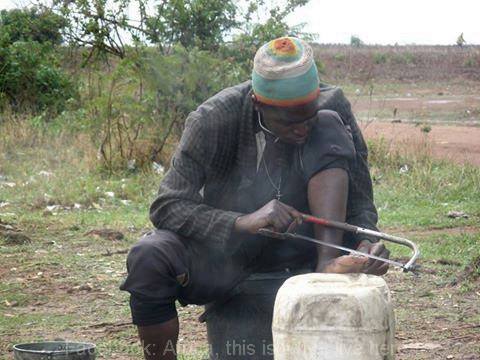 OUT OF AFRICA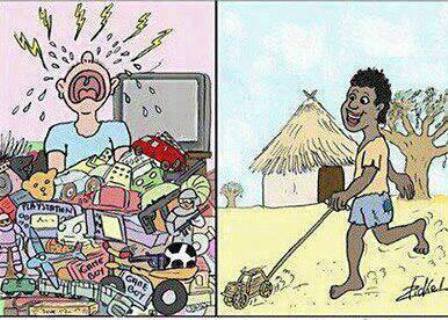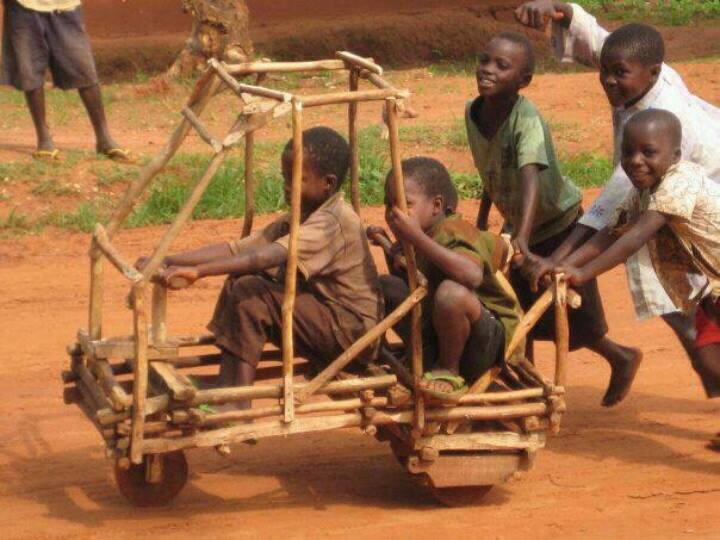 CAUSES WORTH SUPPORTING
WORLD POLIO DAY OCTOBER 24th 2013
Click on the image below and then click again and then print a copy or ask me for the link.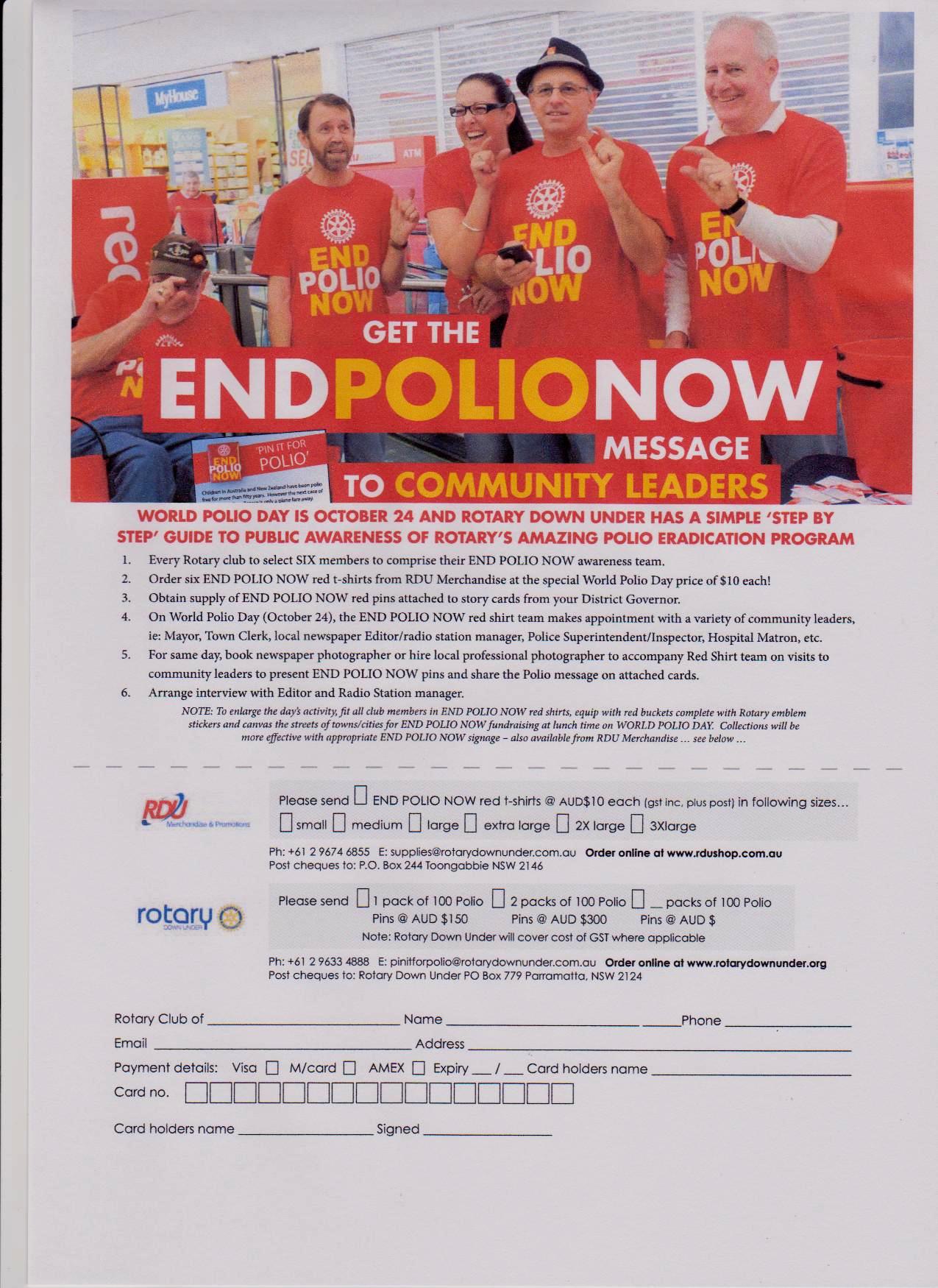 Rotary International President Ron Burton
Governor of District 9700 Geoff Tancred
Coolamon Club President  Dick Jennings
Coolamon Club Secretary Paul Weston
Club Treasurer  Henk Hulsman
Coolamon Rotary Club Inc. P.O. Box 23 COOLAMON N.S.W. 2701
Websites of Interest
Coolamon Rotary Club: http://coolamonrotary.com
Road MAPS to Africa a Coolamon Rotary Project: http://www.mountainsofthemoon.org/
Rotary Down Under on line: http://flipflashpages.uniflip.com/2/26587/49598/pub
Mount Kenya 2015 Web Site incorporating the ORK: http://theork.com/
Our Rotary Centennial Twin Club Hout Bay, Cape Town, South Africa: http://www.rotaryhoutbay.org
Proposed Rotarian Action Group for Endangered Species RAGES: http://www.endangeredrag.org/#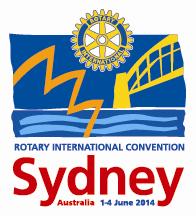 Register early for Sydney convention and save
Register early for the 2014 Rotary International Convention in  Sydney, Australia, 1-4 June, and pay US$100 less than the on-site  registration fee. Rotary's annual convention is a wonderful way to experience the true internationality of Rotary, as you connect with leaders, exchange ideas, and get inspired to take action to benefit communities worldwide.
THE BILLABONG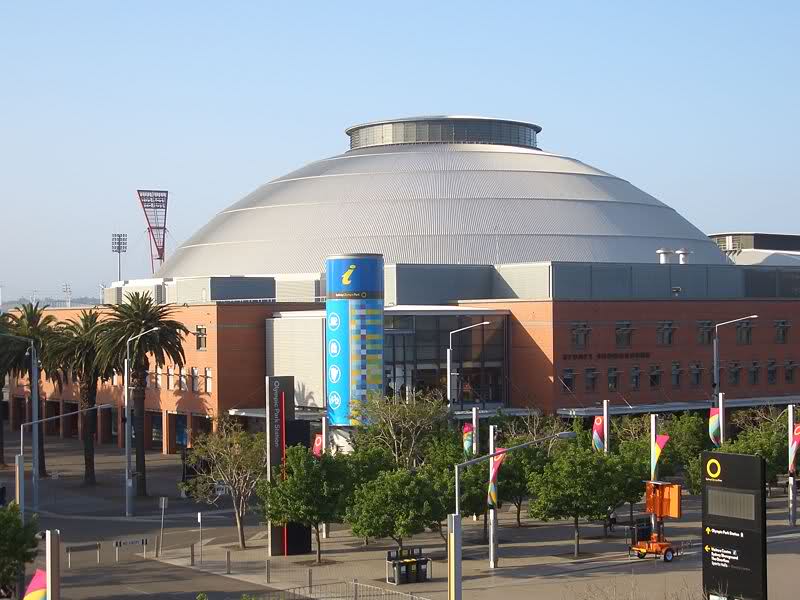 The traditional House of Friendship has been renamed The Billabong for Sydney 2014.  A Billabong is an aboriginal name for a waterhole around which meetings would often be held.  The 2014 Billabong will be located in the grounds of the Sydney Showground, part of Sydney Olympic Park at Homebush. Located in The Dome (a spectacular timber structure and the largest of its kind in the southern hemisphere) and Exhibition Halls 2, 3 and 4.  The Billabong will have over 14,000 square metres of display space, and will be the place to meet old and new acquaintances. See exhibits or displays of Rotary work from all over the world, discuss projects and learn of the many opportunities provided to Rotarians.
Approximately one half of the Billabong will be dedicated to the work of Rotary International and Rotary clubs where you can pick up great ideas for new projects for your club and learn of the assistance Rotary International can provide to support this work.  The other half of the Billabong will illustrate more great Rotary work and show many aspects of Australia and its Rotary clubs.
The Billabong will also feature examples of our unique Australian fauna and you will be able to shop for great Rotary jewellery, clothing and souvenirs. There will also be the opportunity to sample a variety of excellent Australian wines.
Rest your tired feet and enjoy a wide choice of food and great Australian entertainment.
The Billabong will be where the world of Rotary International comes together!
If you are interested in participating in The Billabong as an Exhibitor or Sponsor please contact PDG Harold Sharp * as soon as possible for information on opportunities.
* Go to Contact Us at top right, select Convention Sponsorship / Exhibition and enter your details and send us your email.
Bulletin Editor and Web Site:  John Glassford
Don't forget to regularly check our club web site for current information such as bingo rosters and various newsletters from the District Governor, the School of St. Jude's, the monthly membership on the move newsletter as well as several other club bulletins.
FOOT NOTE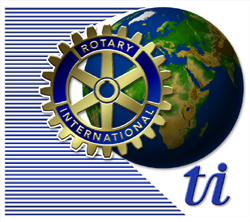 ROTI Discussion below;
G ' day
Just received my Rotary Down Under September issue.
There is a small article on the new Rotary logos.
"To implement this change across our entire region (Australia), and to serve Rotary's public image well will require all clubs and Districts to dedicate time and resources to get the Rotary logo updated across all your communication channels."
I don't mind the new look with the Rotary name beside the wheel.  I do not like the colour in yellow too washed out in my opinion.  What I do not like is that we have the following areas that we may have to change, or do they, anyone know?
YIR John Glassford
Hi John
RI has stated that Lapel pins and badges will remain unchanged. and has clearly stated that existing letterhead and business cards should be used up before changing.
In my view, banners,, bells, permanent signs and the like do not have to be changed, and many would already comply with one of the permissible alternatives anyway.
I have run this position by a high level individual on the Rotary Staff, and was told that this is a good outline of what he called called a deplete and replenish philosophy. I would not change anything of a permanent nature and would formally challenge anyone who directs otherwise.
In general, this would seem to be another example of RI's shift towards centralized control and top down management; but unlike the very real restrictions imposed by TRF under Future Vision, there seems to be a good deal of local discretion allowed for the graphics change.  I hope this helps.
Regards,
Bill Phillips
PP, RC of Lawrenceburg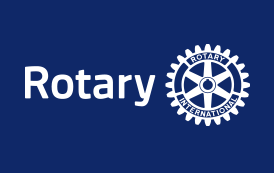 Our reversed signature is intended for dark backgrounds only. The reversed signature comes in two versions: full color in white and Rotary Gold, and one color in 100% white. Use the full-color version for digital environments and when printing with at least two colors. Use the 100% white version only in one-color printing or when legibility may be an issue.


The full color Rotary signature in Rotary Royal Blue and Rotary Gold is our official, preferred version. Use it in digital environments and when you print with at least two colors. In the case of one-color printing or when there may be legibility issues, you can use one of our one-color versions in black or Rotary Azure. All positive versions of our signature should be used on light backgrounds only.