Coolamon Rotary News Bulletin #16
OCTOBER IS VOCATIONAL SERVICES MONTH.
Start a career counselling or vocational training programand invite non-Rotarian community members to attend.
Organise a discussion or workshop on workplace ethics and invite local non-Rotarian business leaders to attend.
Sponsor a career day in which club members bring young people to their places of business to inform them about career opportunities.
Nominate a member of your community for the District 9700 Vocational Service Excellence Award (nominations close with Peter Gissing on 31 October).

THE NEW ROTARY LOGO LAUNCHED on the 26 August 2013
MONDAY MEETING  21st. October 2013
This Monday our guest speaker was the Rev. Michael Perrott from Narrandera and Michael is also a member of the Narrandera Rotary Club.  There were 15 members present.  Bernadette Milne gave the vote of thanks.  President Dick Jennings reminded all present that next week we have our AGM and election of office bearers for 2014-2015.  All members are requested to attend.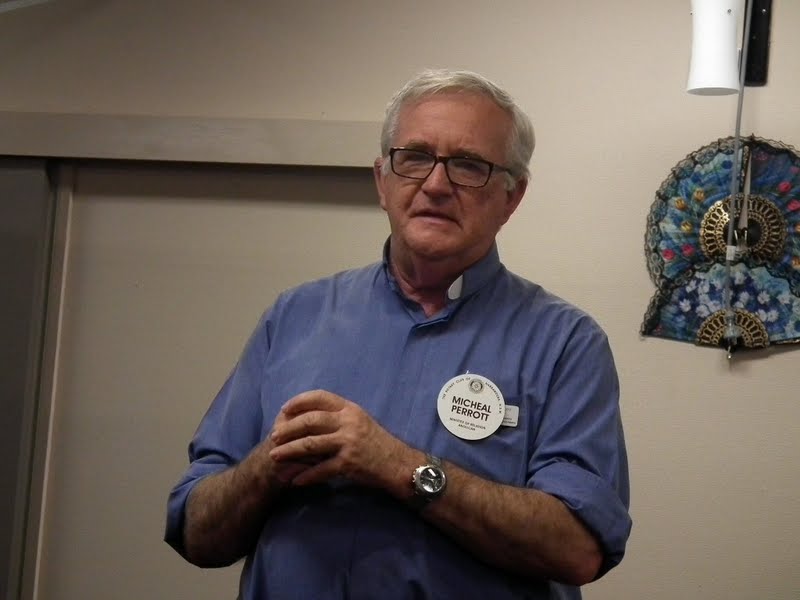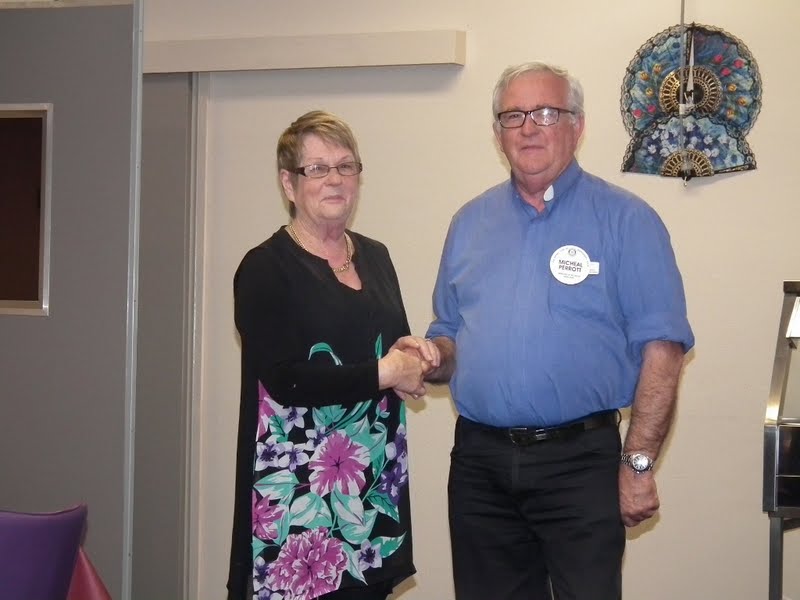 Bernadette Milne and the Rev Michael Perrott.
AGM NOTICE:
Part 1 of the AGM will be to elect Directors and Officers for the Rotary year 2014-2015 as required in our Constitution and By-laws:
Article 3 Election of Directors and Officers  Section 1 – At a regular meeting one month prior to the meeting for election of officers, the presiding officer shall ask for nominations by members of the club for president-elect or president-nominee, secretary, treasurer, and up to 7 directors. The nominations may be presented by a nominating committee or by members from the floor, by either or by both as a club may determine……………
AGM Quorum (1/3rd of Financial Members constitutes a quorum)
Positions available are as follows:
President Elect 2014 -2015
President Elect Nominee 2015-2016
Secretary
Treasurer
Club Administration Director
Service Projects Director
Membership Director
Foundation Director
International Services Director
Youth Services Director
Public Relations Director
Vice-President & Immediate Past President Dick Jennings
S@A to be elected by the board of 2014-2015.
Part 2 of the AGM is to discuss and vote on the special resolutions to update our club constitution and club by-laws as required by the NSW Fair Trade Department for Incorporation.
Diary Reminders
Wednesday 23rd October Coolamon Suicide Awareness/Prevention Family Fun Day venue Coolamon Sports Club.
Monday October 28th AGM all members requested to attend.
Saturday 9th November Rotary Club of  Cootamundra Bike Festival.
Thursday 14th November BINGO Henk Hulsman, Leslie Weston, Paul Weston, Bernadette Milne
Saturday 22nd and Sunday 23rd February PETS in Young
Friday 14th March Trike Convention Catering in Wagga Wagga proceeds to Ronald McDonald House in Wagga Wagga.
Friday March 21st-Sunday March 23rd D9700 Conference in Orange.
*Saturday May 10th International Night in Ganmain for AFRICA'S rhinos.
Sunday 18th May D9700 Assembly in Grenfell
Saturday 24th May Red Shield Appeal Street Stall.
Sunday June 1st-Wednesday June 4th.  SYDNEY 2014 RI Convention See promotion at the end of this bulletin.
*Partners and Guests Night.
ROTARY INTERNATIONAL PRESIDENT RON BURTON: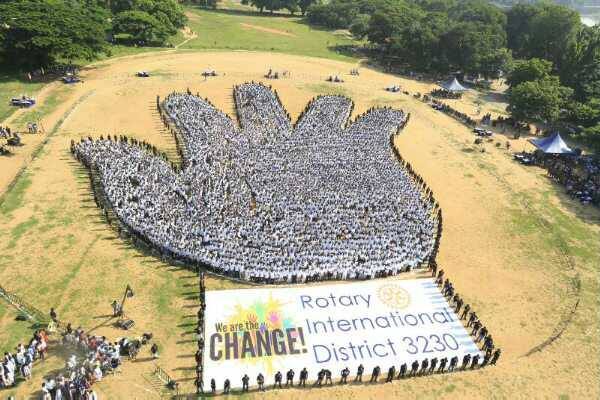 I attended my first New Generations Conference and was gratified to see the number or Rotaractors who attended. There were 10,000 of them, and we took part in a Guinness Book of record-breaking high fives all around!
I hope my attendance sends a message to the Rotaractors that they are an important part of the #Rotary family.
I'm looking forward to the next conference in Uganda on 5 November: Learn more at:
www.facebook.com/RotaryPresident/events#!/events/408160865955025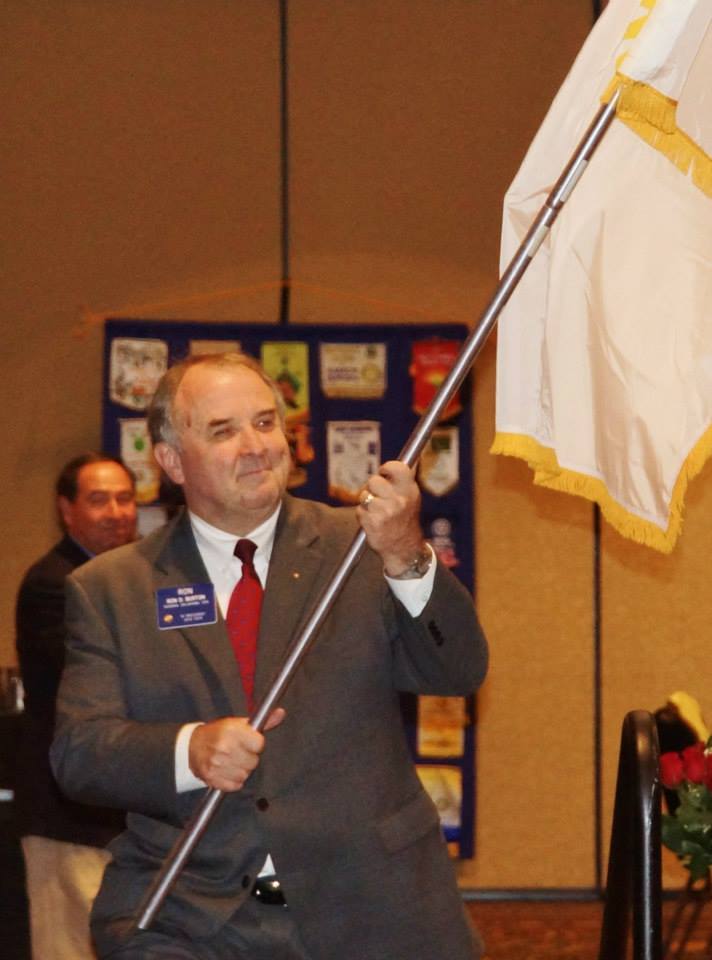 ON THE LIGHTER SIDE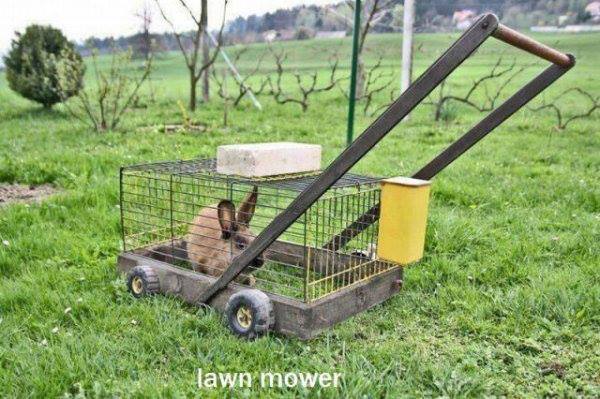 Tonto.
A man boarded an aircraft at London and took his seat; as he settled in
he noticed a very beautiful woman boarding the plane. He realized she was heading straight towards his seat and bingo! she took the seat right beside him.
Eager to strike up a conversation, he blurted out, 'business trip or vacation?'  She turned, smiled enchantingly and said 'Business. I'm going to the annual nymphomaniac convention in the United States'.
He swallowed hard, here was the most gorgeous woman he had ever seen sitting next to him, and she was going to a meeting for nymphomaniacs .  Struggling to maintain his composure, he calmly asked, 'What's your
business role at this convention?'
'Lecturer,' she responded.. 'I use my experience to debunk some of the popular myths about sexuality.' 'Really', he smiled, 'what myths are those?'
'Well,' she explained, ' one popular myth is that African American men are the most well endowed when, in fact, it's the Native American Indian who is most likely to possess that trait.
Another popular myth is that French men are the best lovers, when actually it is the men of Greek descent. We have also found that the best potential lovers in all categories are the Irish,'
Suddenly the woman became uncomfortable and blushed. 'I'm sorry,' she said, 'I really shouldn't be discussing this with you, I don't even know your name.'
'Tonto,' the man said…. 'Tonto Papadopoulos , but my friends call me Paddy.'
'The Hangover'
A husband wakes up at home with a huge hangover.
He forces himself to open his eyes and the first thing he sees is a couple of aspirins and a glass of water on the side table.
He sits down and sees his clothing in front of him, all cleaned and pressed. He looks around the room and sees that it is in perfect order, spotless and clean. The rest of the house is in equally good shape.
He takes the aspirins and notices a note on the table.
"Honey, breakfast is on the table. I left early to go grocery shopping. Love You!"
He is totally shocked by the loving note. He goes to the kitchen and there is a hot breakfast and morning newspaper ready for him.
His son is eating at the table.
He asks, "Son, what happened last night?"
His son says, "Well, you came home around 3 a.m. drunk and delirious. You broke some crockery, puked in the hall and gave yourself a black eye when you stumbled into the door".
Confused, the man asks, "So why is everything in order and so clean? Why is there breakfast on the table waiting for me? I should expect to have a big quarrel with your mom!"
His son replies, "Oh, that! Mom dragged you to the bedroom and when she tried to take your clothes and shoes off, you said, 'Lady Leave Me Alone! I'm Married!'"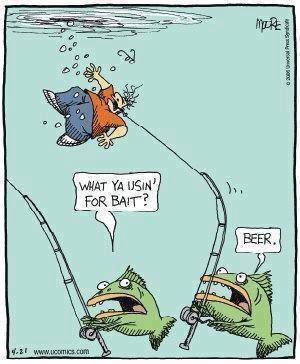 ROTARY INFORMATION
WORLD POLIO DAY OCTOBER 24th.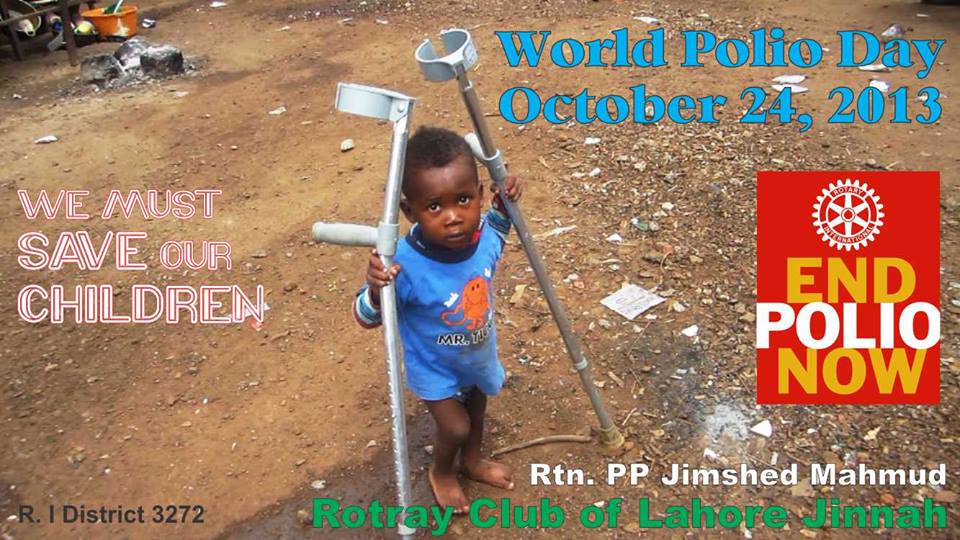 Source: Donald McNeil, SMH News Review 24-25 August 2013
The global effort to eradicate Polio is facing serious set backs in two continents.

The virus is surging in Somalia and the Horn of Africa, largely free of cases for several years.  And a new outbreak has begun in a part of Pakistan that a warlord declared off-limits to vaccinators 14 months ago.
The African outbreak began in May with two cases, one in Mogadishu, Somalia's capital and the other in the huge Dadaab refugee camp in Kenya where Somalis have fled to escape from the internal conflict.  Now there are 121 cases in the region; last year there were only 232 cases in the world
The new Pakistan outbreak is in North Waziristan, near the frontier with Afghanistan.  Before this outbreak, Pakistan had seen only 24 cases this year, about as many as it had in the same point in 2012.
Although only three children have contacted polio since the warlord ban on vaccination programs, even one case shows that the virus remains in the area and could spread.  The Pakistan outbreak is particularly frustrating, because vaccination programs had been going steadily forward towards eradication.
Dr Elias Durry, emergency coordinator for polio eradication in Pakistan for the World Health Organisation (WHO), says the equation is simple.
Where you can immunise against polio, the virus goes away.  Where you cannot immunise children, the virus gets in.

These new outbreaks may delay the recently announced $5.5 billion plan to eradicate polio by 2018.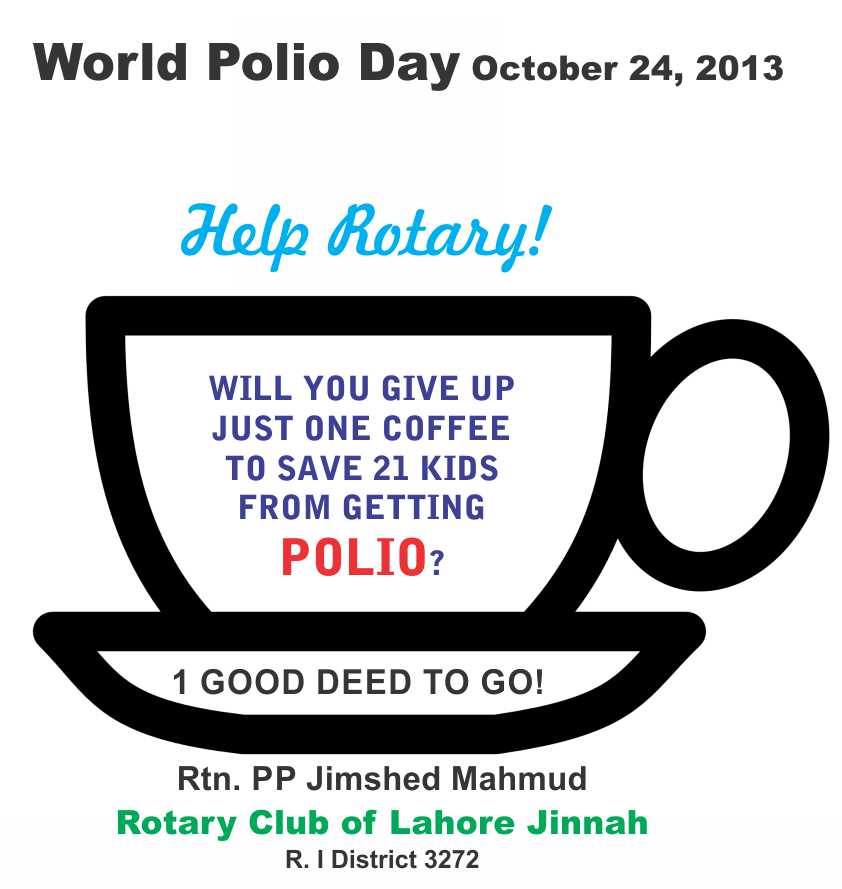 ONLY IN AFRICA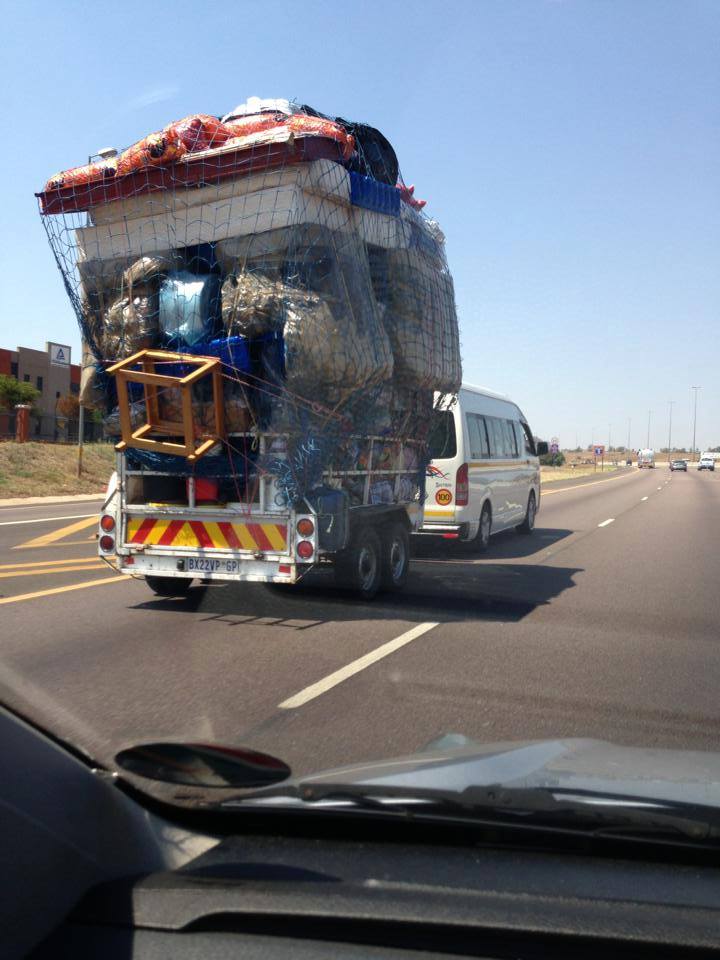 OUT OF AFRICA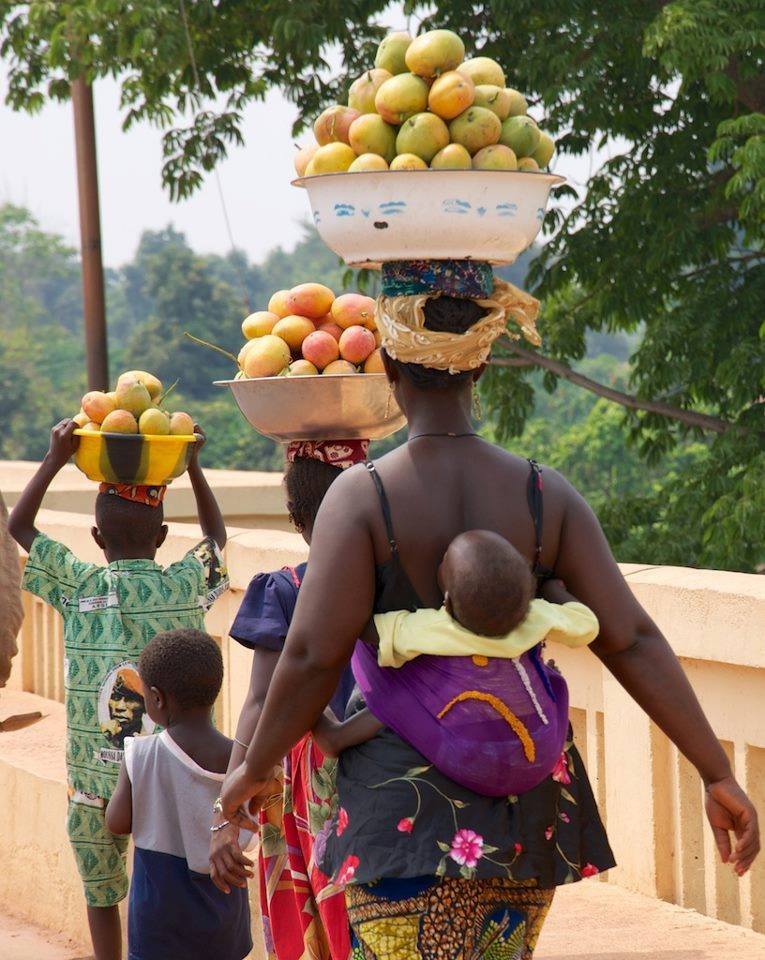 CAUSES WORTH SUPPORTING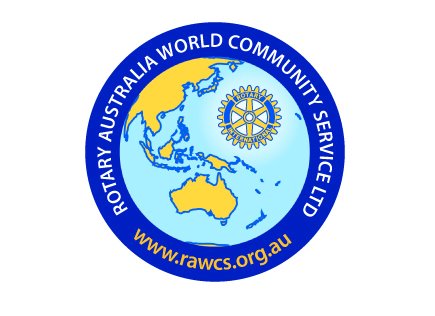 John Roberson from RAWCS and the RC of Kooringal Wagga Wagga has written asking for support for the bush fire victims in NSW.
Our newest corporate arm (RABS – Rotary Australia Benevolent Society) has registered a project – No 16/2013-14 – to assist individuals and families who have lost their homes in the current New South Wales bushfires raging in the lower BlueMountains.
You can donate directly using this link:
https://donations.rawcs.com.au/Default.aspx?ProjectID=719&ReturnTo=4
or contact Graeme Davis (e) [email protected] . This is an urgent appeal and benefits will flow immediately to the disadvantaged.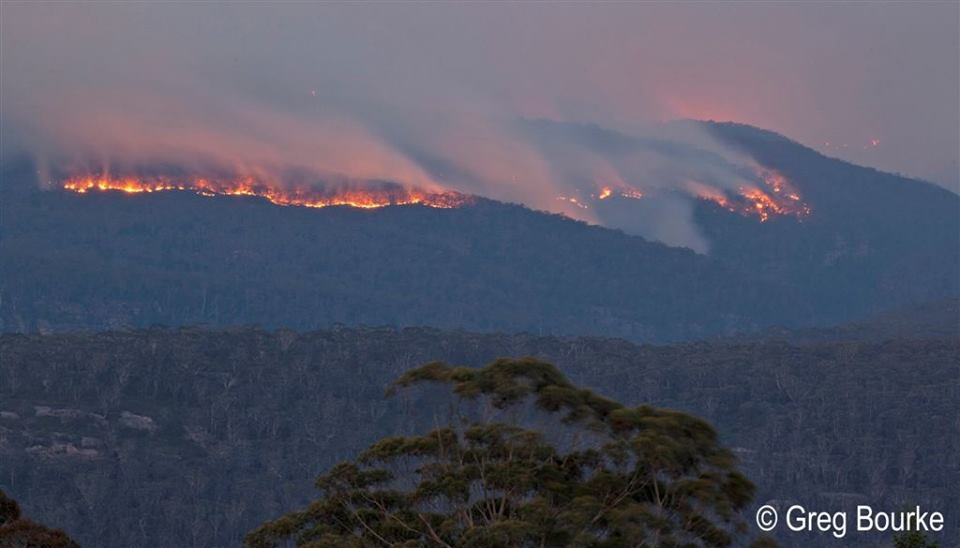 Rotary International President Ron Burton
Governor of District 9700 Geoff Tancred
Coolamon Club President  Dick Jennings
Coolamon Club Secretary Paul Weston
Club Treasurer  Henk Hulsman
Coolamon Rotary Club Inc. P.O. Box 23 COOLAMON N.S.W. 2701
Websites of Interest
Coolamon Rotary Club: http://coolamonrotary.com
Road MAPS to Africa a Coolamon Rotary Project: http://www.mountainsofthemoon.org/
Rotary Down Under on line: http://flipflashpages.uniflip.com/2/26587/49598/pub
Mount Kenya 2015 Web Site incorporating the ORK: http://theork.com/
Our Rotary Centennial Twin Club Hout Bay, Cape Town, South Africa: http://www.rotaryhoutbay.org
Proposed Rotarian Action Group for Endangered Species RAGES: http://www.endangeredrag.org/#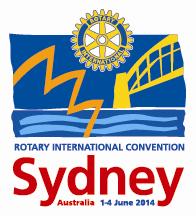 Register early for Sydney convention and save
Register early for the 2014 Rotary International Convention in  Sydney, Australia, 1-4 June, and pay US$100 less than the on-site  registration fee. Rotary's annual convention is a wonderful way to experience the true internationality of Rotary, as you connect with leaders, exchange ideas, and get inspired to take action to benefit communities worldwide.
The programme Click to Enlarge:
THE INVITATION
Sydney is hosting #Rotary International's 105th annual convention 1-4 June 2014, which is expected to attract more than 18,000 Rotary club members from more than 150 countries while injecting an estimated AUD 60.5 million into the local economy.
NSW Premier Barry O'Farrell said Rotary clubs and volunteers around the world provide outstanding service to the community and Sydney is proud to host the 2014 Rotary International Convention.
"Sydney is the major events capital of the Asia Pacific and this event provides us with another fantastic opportunity to showcase our harbor city to the thousands of Rotary delegates travelling here from around the world."
Register and learn more at www.riconvention.org(#ricon14)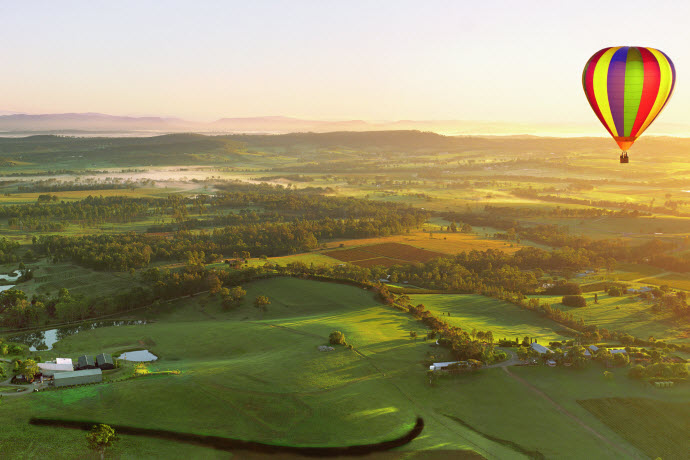 Two hours north of Sydney, you will find the Hunter Valley, famous for its wineries and wine tours. Visitors can expand their skills in cooking and wine classes, relax with a round of golf or pamper yourself for the day at one of the spas located in the region. There is plenty for the kids to enjoy too, with horse riding, cycling, or a trip to the Hunter Valley Zoo.

Bulletin Editor and Web Site:  John Glassford
Don't forget to regularly check our club web site for current information such as bingo rosters and various newsletters from the District Governor, the School of St. Jude's, the monthly membership on the move newsletter as well as several other club bulletins.
FOOT NOTE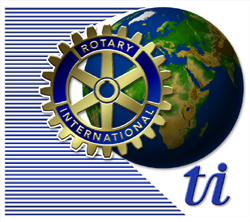 ROTI October bread basket a great read:
There are many inspiring stories in this month's Bread Basket!