Coolamon Rotary News Bulletin #17
Editor Julie Clark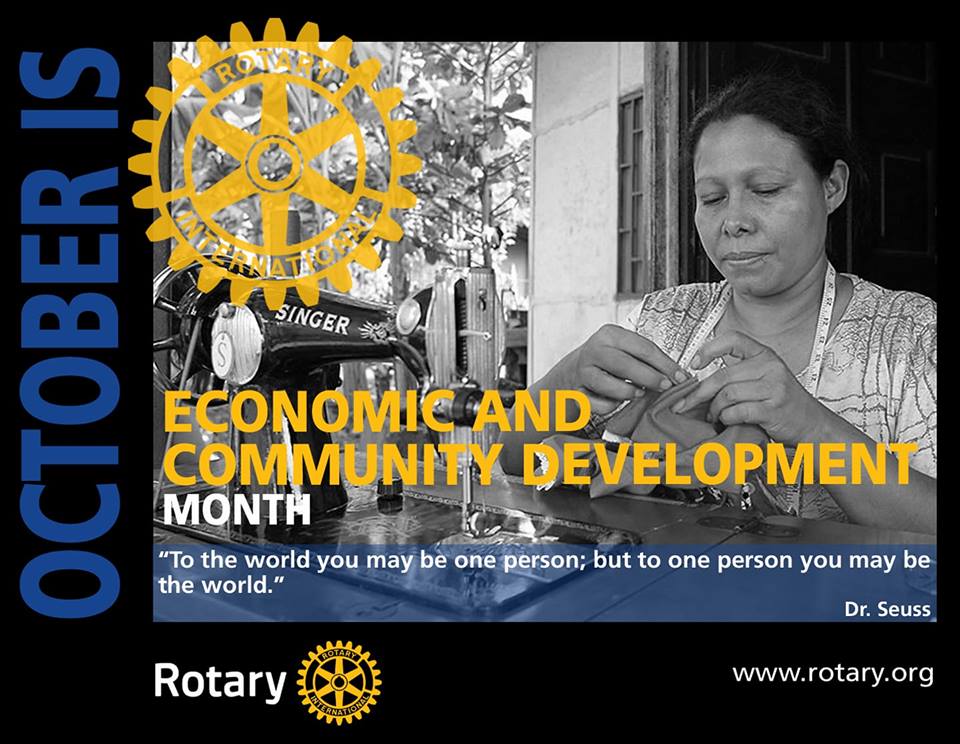 OCTOBER IS ECONOMIC & COMMUNITY DEVELOPMENT MONTH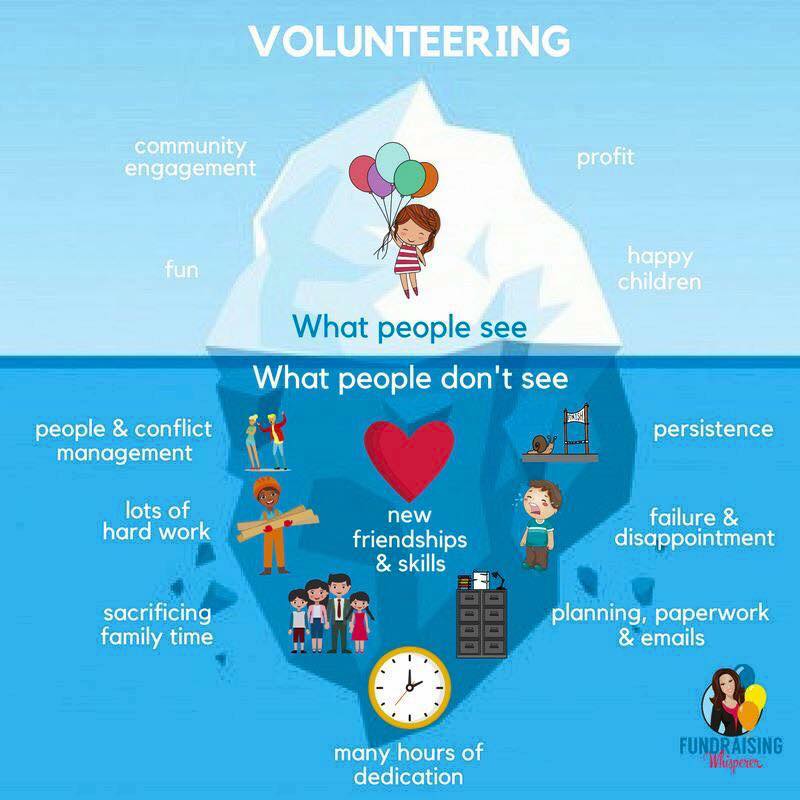 MEETING OCTOBER 30th. 2017
NEW MEMBER
President Paul Weston inducted our newest and youngest member last night.  Will Cartwright who will have the vocation as Butcher and will serve with Wayne Lewis on the membership committee.  Welcome Will and we all look forward to working with you for our community in the years to come.  At this moment Rotarian Will is the youngest Rotarian in the world.
Wayne Lewis with Will Cartwright and President Paul Weston.
Welcome to Rotary and our club, Will, we are open to your ideas and will work with you over the years ahead.
The CONVENT MEETING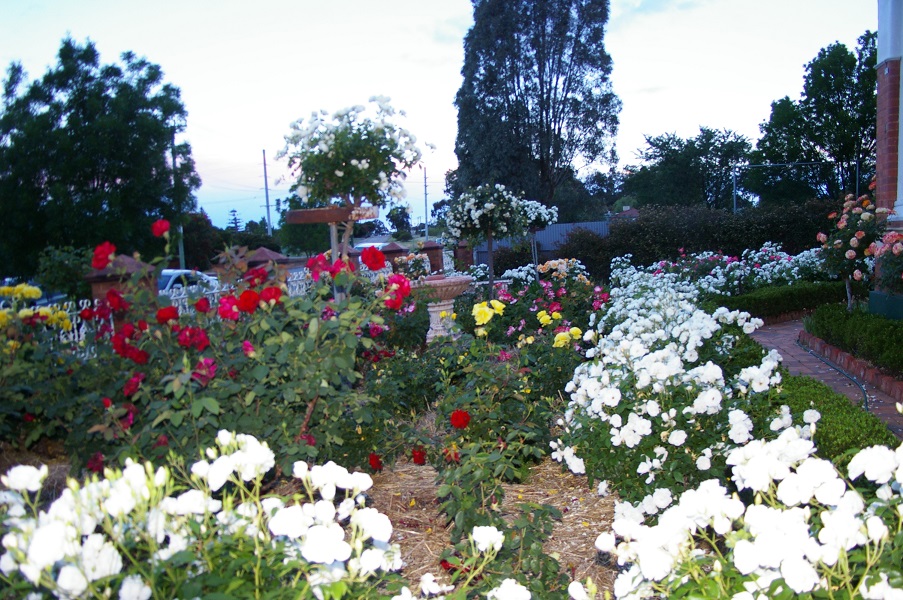 Where do you start with this meeting?  Such a lovely setting the St Joseph's Convent in Coolamon.  Rotarian Howard Atkinson and Ann Atkinson purchased the convent  and began the renovation of this 1920s building.  They have both put a huge effort in and the results are stunning!  The 220 rose bushes were at their prime for our visit.
Ann and Howard created  a warm and friendly meeting for our club.  The food was delicious and the menu consisted of:
Masala lamb, coconut chicken curry, rice with sultanas and nuts accompanied with some lovely cool side dishes of yoghurt, mango and green beans.  The wedding cakes and cream topped off the night all served with wine and beer!
We had 18 members and 17 guests:
Howard and then Ann, our hosts, gave a talk on the history of the convent and what they had been doing to renovate the building.  In 1897 the Sisters of Saint Joseph an order of nuns, that Saint Mary of the Cross MacKillop founded, moved to Coolamon.  It was not until 1920 that the local community got together and built this convent school for the nuns.
Ann and Howard intend to honour the memory of not only the nuns but the community of Coolamon who made this possible.  Ann and Howard intend that this building remains part of the community and will be offering the convent to host weddings and such events.
Bill Thompson went to school here for seven years and it was only the second time that he had been able to enter the dining room that we had our meeting in.
Thanks to the Atkinsons for a wonderful evening.
RON & MONICA'S CLEARANCE SALE
SALE O! SALE O!
On Saturday we helped with Ron and Monica Hogg's clearance sale on the property they sold to Don and Hamish Dyce.  We had a great role up of members including, Dick and Maree Jennings, Wayne Lewis, Myffy Collette, Bernadette Milne, Paul Weston, Ian Jennings, Don Dyce, Daryl Breust, Bruce Hamilton and John Glassford.
We made a profit of around $1,400 which goes towards cancer research.  Well done to all!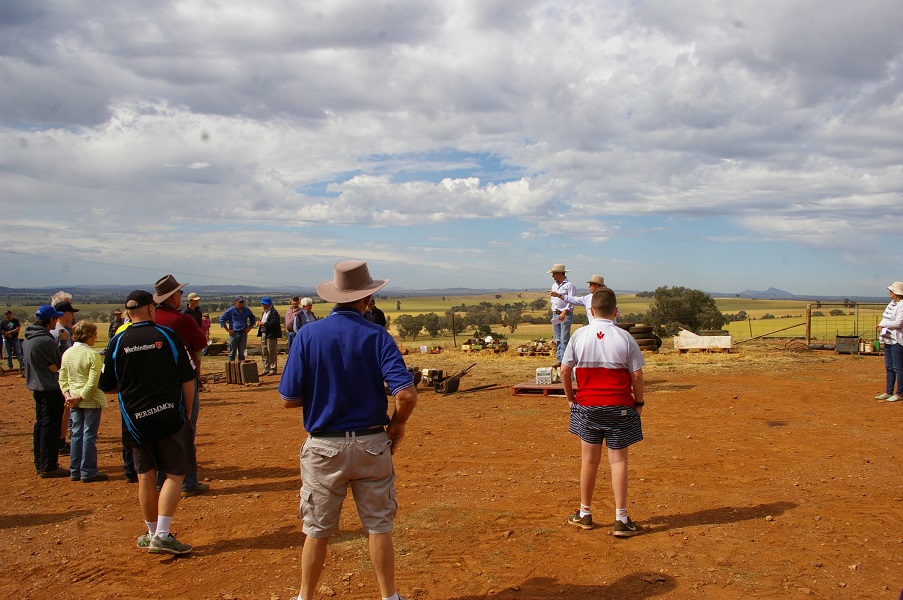 AGM MONDAY 20th NOVEMBER
Our Annual general Meeting will be held Monday 20th November.  President Elect Daryl Breust will looking to fill the following positions for 2018-2019:
President
 2018-2019: Daryl Breust 
Secretary:  
Treasurer:  
President Elect 2019-2020: 
Rotary Foundation Director: 
Club Admin Director: 
Youth Director: 
Service Projects: 
Membership Director: 
Public Image Director: 
Immediate Past President: Paul Weston
Sergeant @ Arms: 
Bulletin Editor & Webmaster: 
SOMETHING LIGHT!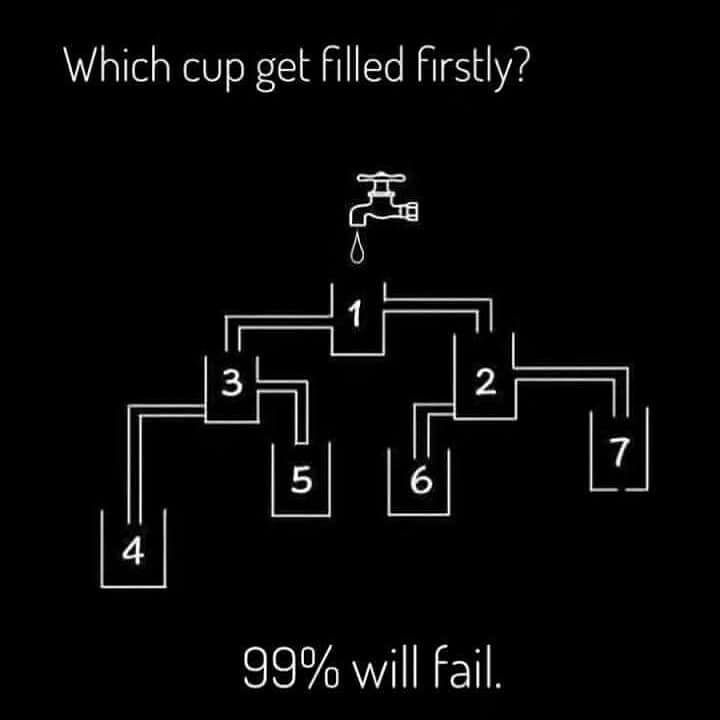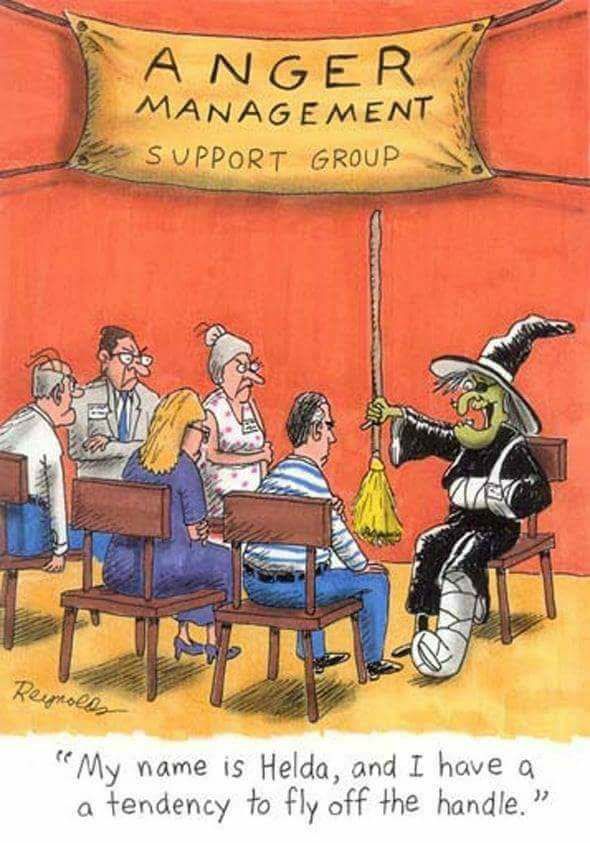 DIARY.
Monday, November 6th*: Lucia Bohnsack (our Youth Exchange student). 
Thursday, November 9th. BINGO. Roster: Ian Jennings (Capt.), Daryl Breust, Garth Perkin, John Nulty.
Sunday, November 12th. DisTec17. Internet and computer skills for bulletin editors and club web masters training. Young, 10.00 am-4.00 pm.
Wednesday, November 15th. Board Meeting.
Monday, November 20th.  AGM and Election of Officers.
Thursday December 14th. BINGO. Grahame (Capt.), Bernadette, Myffy, John B.
Thursday February 8th 2018. BINGO. Henk (Capt.), Rod, Dick, Alex.
Saturday & Sunday, March 4th & 5th, 2018. PETS (President Elects Training Seminar).
Sunday, March 5th, 2018. D9700 Assembly. ALL Club Board Members to attend.  Young, 09:00-16:00
Thursday March 8th 2018, BINGO Neil Munro Capt, Dave McKinley, Don Dyce, Leslie Weston
Saturday & Sunday, May 5th & 6th, 2018. D9700 CONFERENCE. Roxy Theatre, Leeton.  Book accommodation early!
———————————————————–
*Partners and Guests Night
Apologies for Monday meetings: call John Nulty on 0439 459 196 BY FRIDAY
FOOTNOTE
Rotary members in Harvard, Illinois, USA, have teamed up with community groups to help alleviate hunger and bring the community together.
By Arnold R. Grahl Photos by Monika Lozinska Videos by Andrew Chudzinski
On a sunny morning in July, two dozen preschool children from Brown Bear Daycare inspect a bed of milkweed plants for monarch butterfly eggs, holding magnifying glasses to the underside of leaves in search of the tiny, off-white objects.
DISTRICT GOVERNOR ELECT NEWS:
DisTec17 is the germ of an idea for us all to learn more and understand better the Internet.  I.T. is here to  stay with us and for the foreseeable future.
ENROL HERE or email John Glassford or call JG 0498 190 880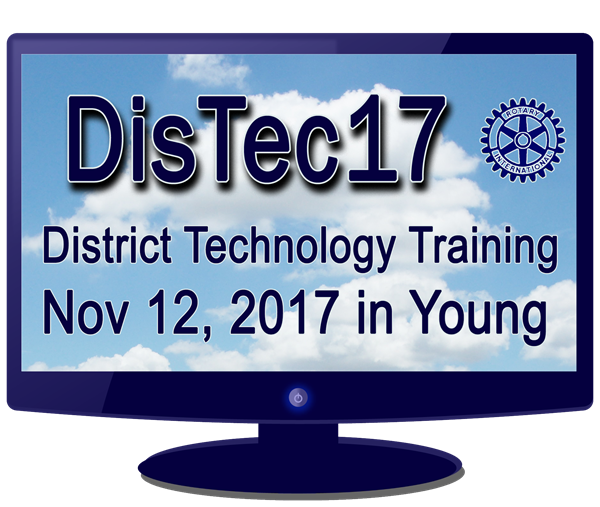 A Friendly Reminder
John Nulty is looking after the apologies for our Monday meetings; could you please make sure you let John know if you are unable to attend a meeting so catering can be finalised before the meeting. John can be contacted on  or 0439 459 196.
ROTARY CLUB OF COOLAMON Inc. 2017-2018
Chartered March 3rd 1971 Sponsoring Club Narrandera Rotary Club
President: Paul Weston  6927 2972
President Elect & Service Projects :  Daryl Breust 0409 551 140
Secretary:  John Bond 0427 273 226
Treasurer: Henk Hulsman 6927 3486
Rotary Foundation Director: Neil Munro 6927 3156
Club Admin Director: Don Dyce 6929 1215
Youth Director: Dave McKinley 6927 8553
Service Projects {Vocational} Director: Ian Jennings 6927 3390
Membership Director: Wayne Lewis 6927 3501
Public Image Director: Myffy Collette 6927 6313
Immediate Past President: Don Dyce 6929 1215
Sergeant @ Arms: Ted Hutcheon 6927 3349
Bulletin Editor: Julie Clark 
ROTARY INTERNATIONAL 2017-2018
President Ian Riseley RC of Sandringham Melbourne
President Elect Barry Rassin RC of East Nassau The Bahamas
District 9700 Governor George Weston RC of Leeton
District 9700 Governor Elect John Glassford RC of Coolamon