Coolamon Rotary News Bulletin #18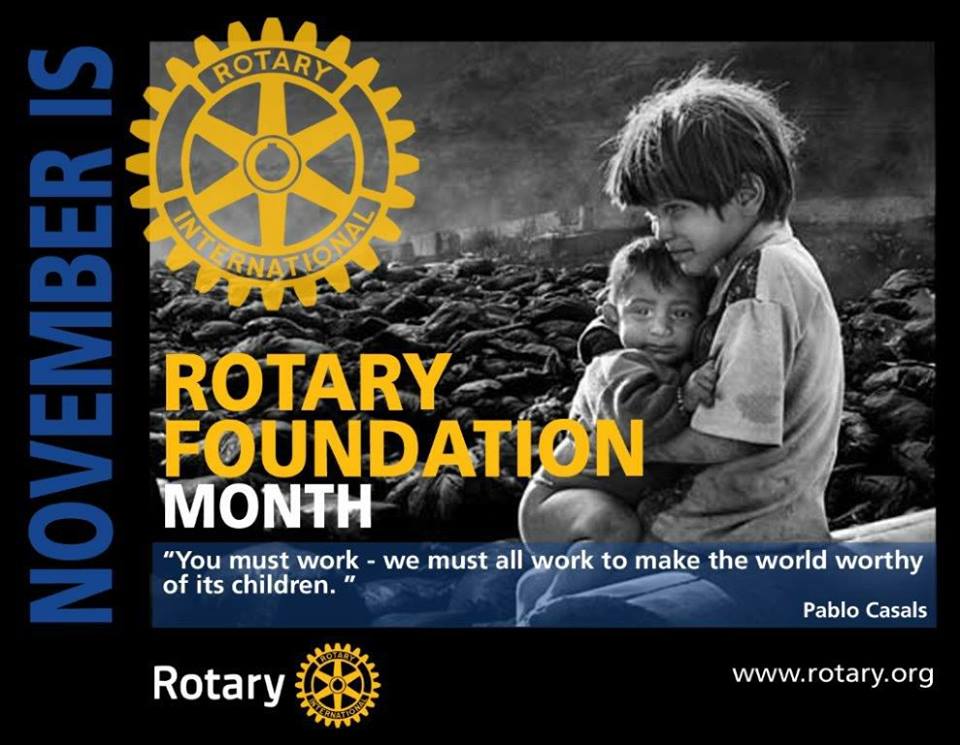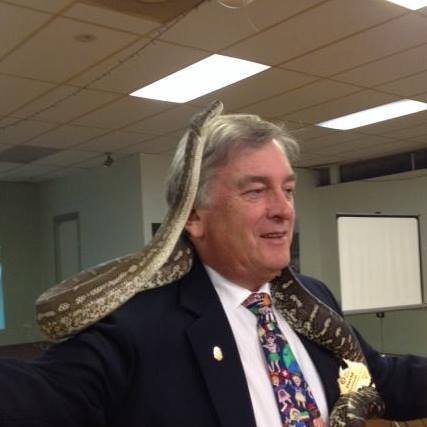 Message from our D9700 Foundation Director PDG David Kennedy:
NOVEMBER IS THE ROTARY FOUNDATION MONTH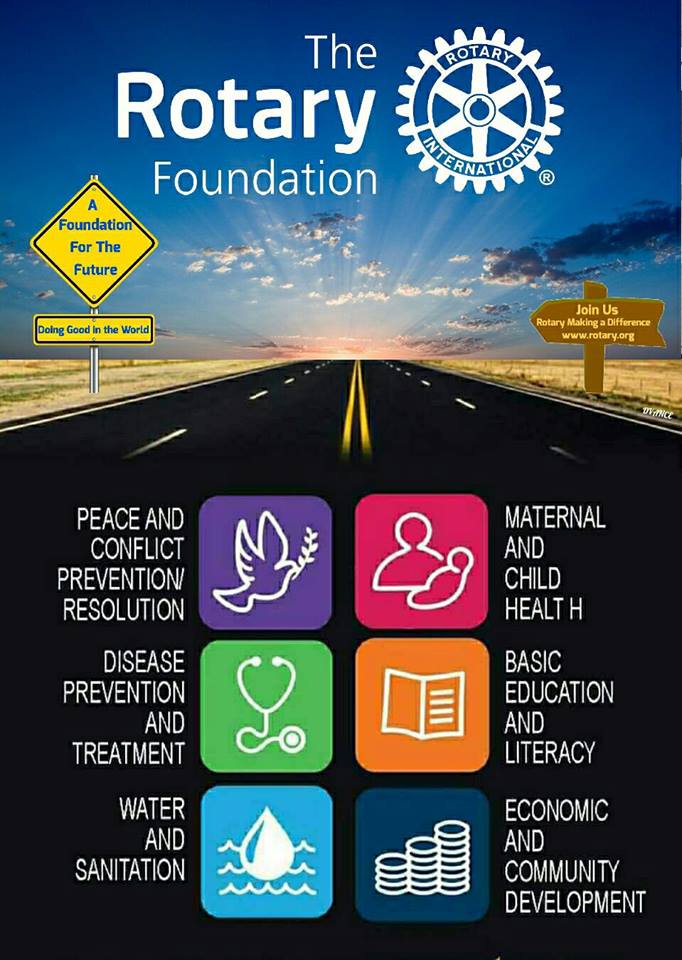 BREAKING RECORDS DAY 1 WILL!
CLICK ON THE PHOTO TO SEE HOW MANY PEOPLE VIEWED THIS POST!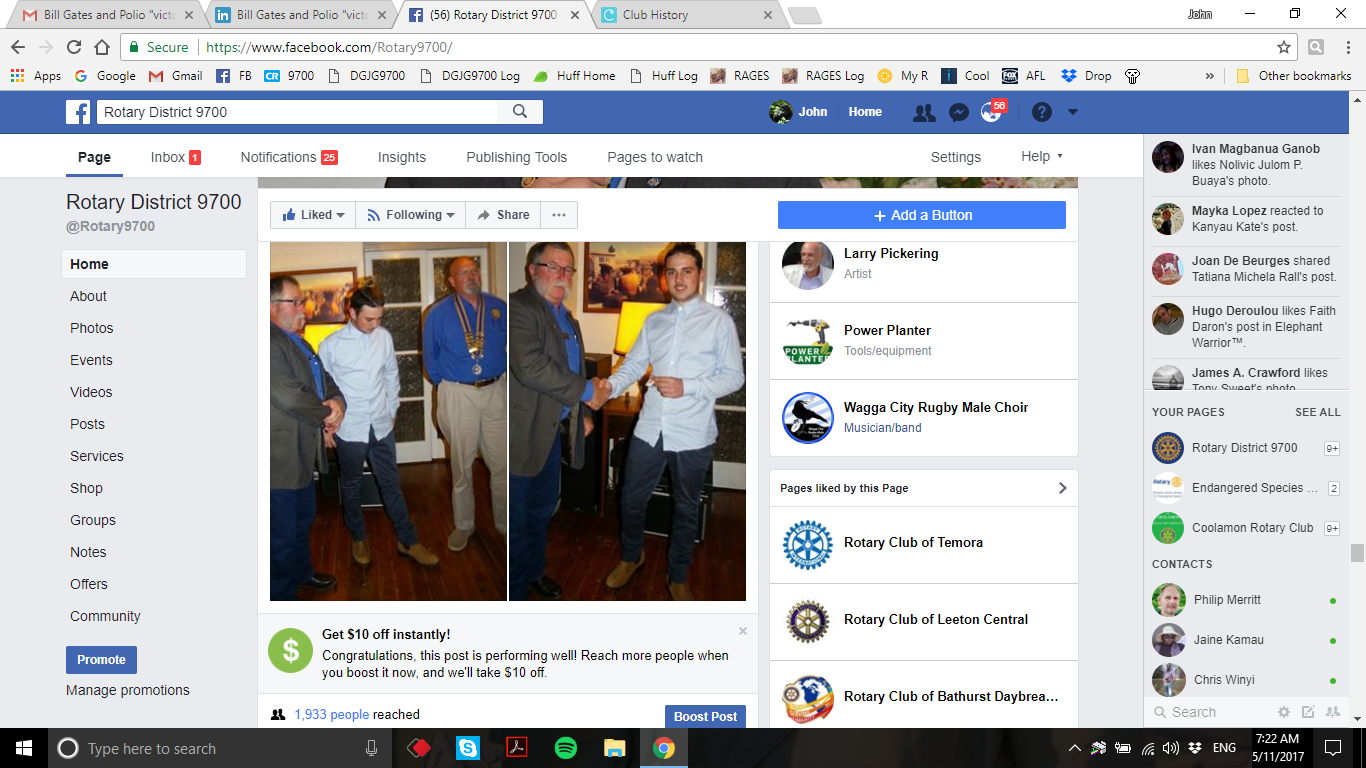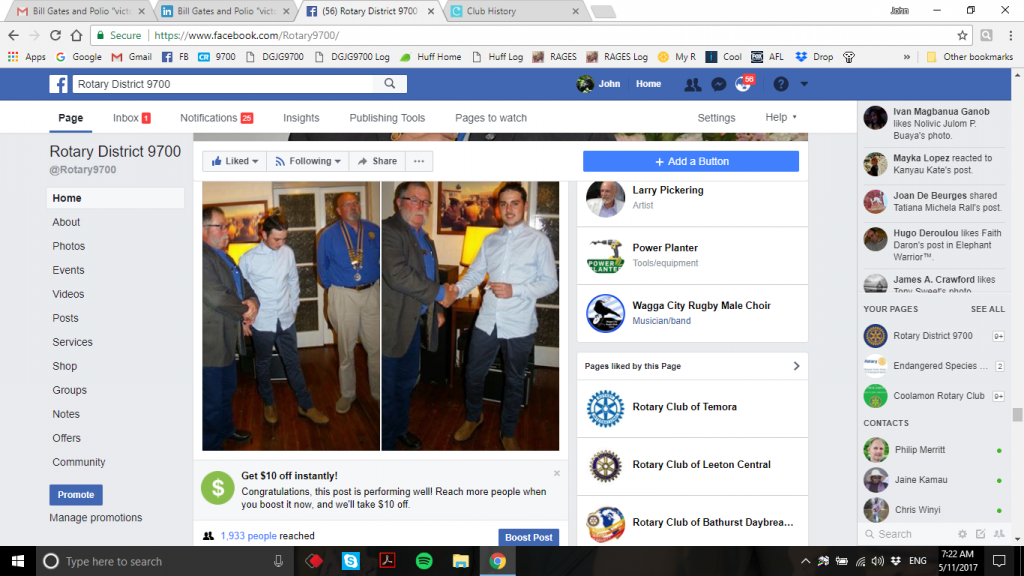 MEETING NOVEMBER  6th. 2017
Youth Exchange Night with our German Exchange Student Lucia Bohnsack
What a great turn out of visitors and members.  Junee were represented and several partners of our members were also present.  38 in total to our weekly meeting well done to all concerned.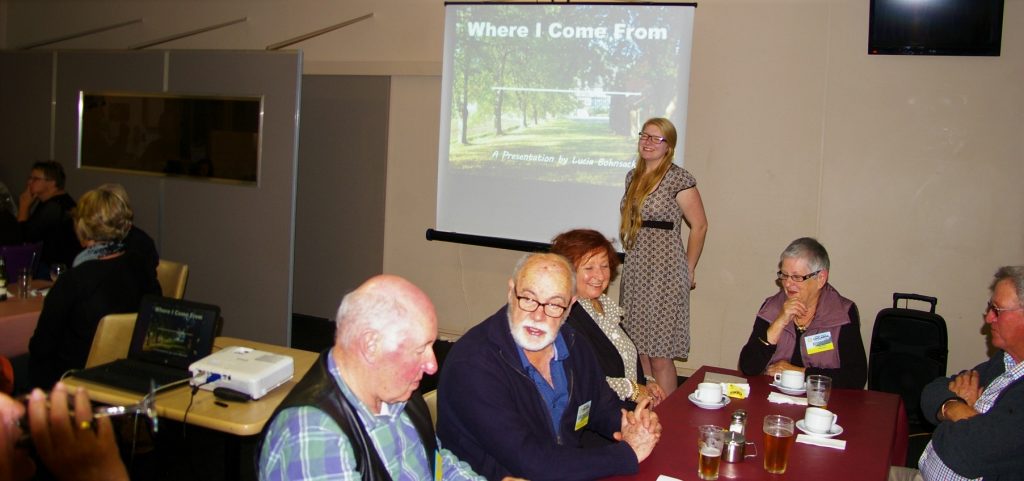 Lucia was introduced by Youth Director Dave McKinley:
Lucia lives in Erzhausen in Northern Germany.  Lucia hails from a large family and we were given  a comprehensive and passionate talk on her nearest and dearest.  Lucia has two brothers and a sister her youngest brother Lasse featured a lot in her presentation.Lucia has a lovely family and are farmers.  They are mixed farmers and sugar beet is one of their main crops.
Lucia's village has a population of only 315 persons.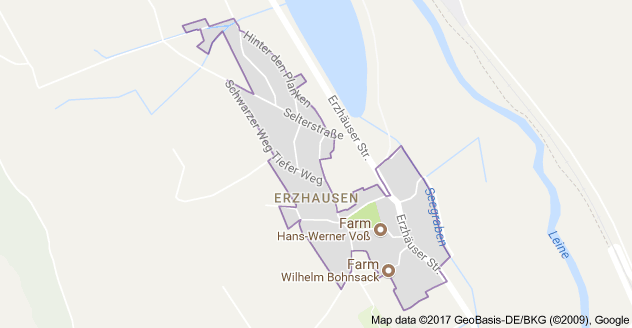 Erzhausen is situated in Lower Saxony,  Erzhausen is a northeastern, consisting of two local parts of the city Einbeck in Lower Saxony .  The nerest big city is Hanover.
This young lady is a wonderful ambassador for her country Germany.  Lucia is now with her second Australian host  family, Jann and Daryl Breust.  Daryl is President Elect for our club.
Lucia is sponsored by the Rotary Club of Einbeck-Northein in District 1800, Germany.
Some photos from Monday night:
Thank you Lucia for your positive energy and your happy persona.
The meeting concluded with a draw for the Melbourne Cup, thanks to Ian Jennings for doing this.
More on Lucia and Jackson our outgoing youth exchange student leaving for Finland in January soon.  Rotary Youth Exchange Australia is one of Rotary's flagship programmes.  Click on the logo below for more information.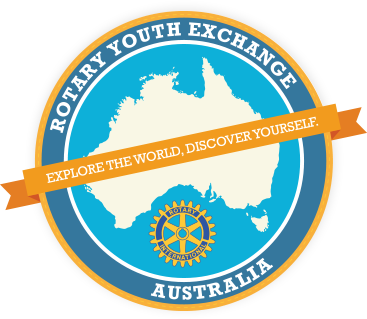 AGM MONDAY 20th NOVEMBER
Our Annual general Meeting will be held Monday 20th November.  President Elect Daryl Breust will looking to fill the following positions for 2018-2019:
President
 2018-2019: Daryl Breust 
Secretary:  
Treasurer:  
President Elect 2019-2020: 
Rotary Foundation Director: 
Club Admin Director: 
Youth Director: 
Service Projects: 
Membership Director: 
Public Image Director: 
Immediate Past President: Paul Weston
Sergeant @ Arms: 
Bulletin Editor & Webmaster: 
SOMETHING LIGHT!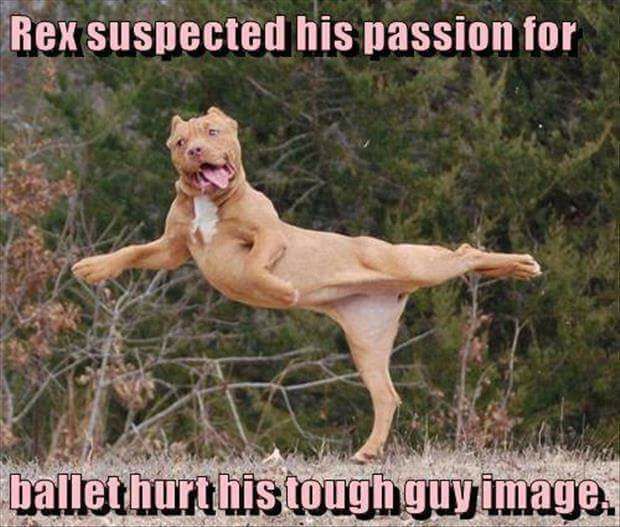 DIARY.
Thursday, November 9th. BINGO. Roster: Ian Jennings (Capt.), Daryl Breust, Garth Perkin, John Nulty.
Sunday, November 12th. DisTec17. Internet and computer skills for bulletin editors and club web masters training. Young, 10.00 am-4.00 pm.
Monday November 13th.  Club Planning Meeting. 
Wednesday, November 15th. Board Meeting.
Monday, November 20th.  AGM and Election of Officers.
Thursday December 14th. BINGO. Grahame (Capt.), Bernadette, Myffy, John B.
Thursday February 8th 2018. BINGO. Henk (Capt.), Rod, Dick, Alex.
Saturday & Sunday, March 4th & 5th, 2018. PETS (President Elects Training Seminar).
Sunday, March 5th, 2018. D9700 Assembly. ALL Club Board Members to attend.  Young, 09:00-16:00
Thursday March 8th 2018, BINGO Neil Munro Capt, Dave McKinley, Don Dyce, Leslie Weston
Saturday & Sunday, May 5th & 6th, 2018. D9700 CONFERENCE. Roxy Theatre, Leeton.  Book accommodation early!
———————————————————–
*Partners and Guests Night
Apologies for Monday meetings: call John Nulty on 0439 459 196 BY FRIDAY
FOOTNOTE
NOT AGAIN!  LESLIE WESTON CONGRATULATIONS!
Also Happy Birthday
Bradley, who won Best of Breed at 7 months of age under UK judge Fran Mitchell in Melbourne at the weekend.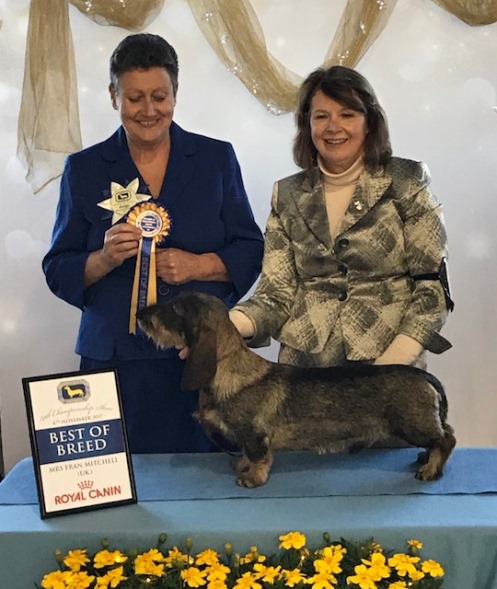 DISTRICT GOVERNOR NEWS:
After travelling around our District 9700 for the last couple of months on my DG Visit's (Kooringal next week and Wagga Wagga Rotaract next year) I must acknowledge how rewarding and enjoyable it has been. I loved meeting everyone and Carol and I were made to feel so very welcome. The things I learnt about the Clubs and Rotary was eye opening to say the least and no matter the size of the Rotary Club, so many ideas big and small – all helping Rotary –  'Making a Difference'.
Thank you all so much especially the Presidents, Partners and Boards and I wish you all the very best for your ongoing year.
I would like also to take this opportunity to thank my AG's who accompanied me on my Visits and also their lovely partners who kept Carol company while the Board Meeting was in progress.
We had the District AGM at Young Golf Club on Sunday 15th October 2017 and again I would like to thank all who could attend. We had a lively debate on matters ranging from types of Membership of Clubs, Club Structure as well as how Foundation works to name a few. It gave me an insight on how we can support and improve the knowledge on Rotary projects to our members and the wider community.
Now that my DG visits are almost completed I would like to let you know that I am available to help with any projects that your Club has and would love to see you all again by visiting your Club or community projects.
Remember –  Rotary Making a Difference
George Weston
DG D9700 2017-2018
A Friendly Reminder
John Nulty is looking after the apologies for our Monday meetings; could you please make sure you let John know if you are unable to attend a meeting so catering can be finalised before the meeting. John can be contacted on  or 0439 459 196.
ROTARY CLUB OF COOLAMON Inc. 2017-2018
Chartered March 3rd 1971 Sponsoring Club Narrandera Rotary Club
President: Paul Weston  6927 2972
President Elect & Service Projects :  Daryl Breust 0409 551 140
Secretary:  John Bond 0427 273 226
Treasurer: Henk Hulsman 6927 3486
Rotary Foundation Director: Neil Munro 6927 3156
Club Admin Director: Don Dyce 6929 1215
Youth Director: Dave McKinley 6927 8553
Service Projects {Vocational} Director: Ian Jennings 6927 3390
Membership Director: Wayne Lewis 6927 3501
Public Image Director: Myffy Collette 6927 6313
Immediate Past President: Don Dyce 6929 1215
Sergeant @ Arms: Ted Hutcheon 6927 3349
Bulletin Editor: Julie Clark 
ROTARY INTERNATIONAL 2017-2018
President Ian Riseley RC of Sandringham Melbourne
President Elect Barry Rassin RC of East Nassau The Bahamas
District 9700 Governor George Weston RC of Leeton
District 9700 Governor Elect John Glassford RC of Coolamon