Coolamon Rotary News Bulletin #17
MEETING October 29th. 2012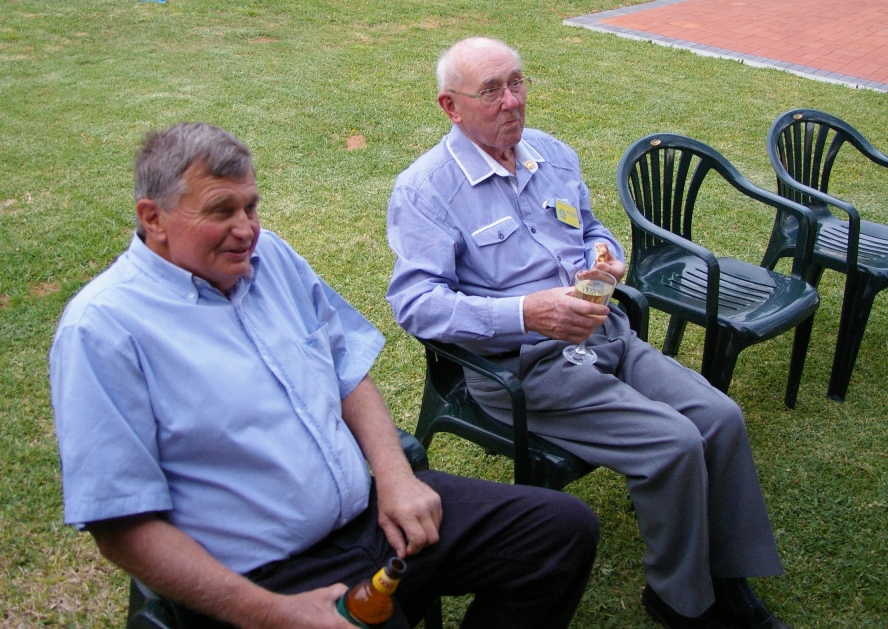 Dick Jennings and Roger Quine relaxing!
Monday night being the 5th Monday of the month we had a social gathering at Marilyn and Ian Jennings's farm "Raywood" about 10 ks out of Coolamon.
Members present were Paul Weston, Leslie Weston, Ian Jennings, Dick Jennings, John Burns, Henk Hulsman, Ian Durham and John Glassford.
Visiting Rotarians PP Roger Quine from Junee RC.
Partners included: Marilyn Jennings, Val Burns, Maree Jennings, Susan Glassford, Maureen Hulsman, Christine Lorraine, friends of Susan and John from Ballarat, Claire and Campbell Mercer as well as the two Italians Enrico and Ricardo, back again.
Our hosts Marilyn and Ian Jennings went to a lot of trouble to prepare for the night and a great time of fellowship, laughter and fun was had by all.  All present would like to thank Marilyn and Ian very much for their hospitality and the effort they put in to make it an enjoyable night.  I took a few photos but was enjoying the fellowship and friendship to take too many.
Now Roger Quine went to the club house to find NO Rotarains there so Dick went to Coolamoln and guided Roger to Raywood.  It was a pleasure to see Roger with us again and we noted how proudly he wore his PHF Sapphire p[in.  Thanks for coming Roger!
PRESIDENT PAUL WESTON'S REPORT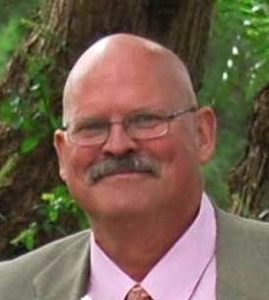 It was a relatively quiet week in Rotary World, but maybe it's just the quiet before the storm.  Lots of Rotary-related events are on the cards for the next few weeks, so read through this report and the Diary to find out what's going one.
First, I want to thank Ian and Marilyn Jennings for a great fellowship meeting at their place on Monday.  Great food, great company, and great weather made for a fabulous evening, as judged by the fact that guests were reluctant to leave.  Thanks again to Ian and Marilyn (and those who contributed to the feast) for opening their doors and hosting a memorable evening.  If only all our meetings were so enjoyable!
Onto the upcoming events (get a pencil and your planner!).  First up is the District 9700 AGM in Temora on Sunday, 4 Nov.  Next is our weekly meeting on Monday (5 Nov) at the Sport and Rec Club, featuring guest speaker Georgia Roberts from the Australian Red Cross.  Catering will be by Gilbert, so please phone the restaurant with apologies.  The following day, we're invited to Junee for their weekly meeting featuring a talks by Chris Wilson from Riverina Blue Bell .  Wait, there's more!  On Wednesday, the Kooringal Rotary Club is hosting a sporting challenge at the Wagga Country Club.  I have no details on this one, but it does sound intriguing.  Don't forget about Bingo on Thursday (8 Nov); rostered on are John Burns, Henk, Leslie and Paul.  If that's not enough, we have our AGM scheduled for the following Monday (12 Nov).  If you're thinking of serving on one of our board positions, please feel free to put your hand up!  We still need to fill the positions of Club Administration Director, Service Projects Director, Youth New Generations Director, and Vocational Services Director.
That should be enough to fill your agenda for now.  Hope to see you at some or all of the events on for next week!
Onward and upward!
Yours in Rotary,
Paul
DIARY REMINDERS
*Monday 5th November Guest Speaker Georgie Roberts from the Red Cross.
Tuesday 6th November Junee RC Meeting Riverina Blue Bell You are invited.
Thursday 8th November:    BINGO on duty:   John Burns,  Henk Hulsman,  Leslie Weston & Paul Weston
Monday 12th November AGM and Election of Office Bearers for 2013-2014.
Monday 19th November Ian Durham Speaker on his journey of life.
Sunday November 25th Rotary Markets in Coolamon.
Peace Ceremony in Coolamon February 2013
Friday 19th to Sunday 21st April 2013 D9700 Conference Leeton
June 23-26 2013 Rotary International Convention in Lisbon. RI Convention Lisbon
*Partners and Guests Night.
ROTARY INTERNATIONAL PRESIDENT SAKUJI TANAKA
Through our service, we learn that the problems that may seem large to us are really very small. We learn empathy for others. We come closer to people who seem very different from us. And we begin to understand how alike we really are.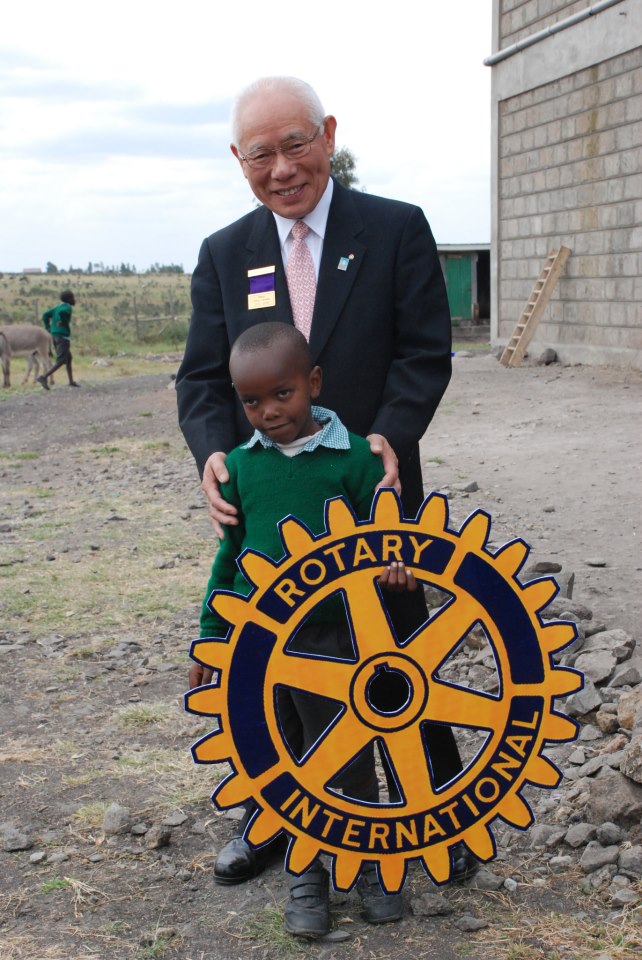 ON THE LIGHTER SIDE
The Drunk
A drunk stumbles along a baptismal service on Sunday afternoon down by the river. He proceeds to walk down into the water and stand next to the Preacher.
The minister turns and notices the old drunk and says, "Mister, Are you ready to find Jesus?"
The drunk looks back and says, "Yes, Preacher… I sure am."
The minister then dunks the fellow under the water and pulls him right back up. "Have you found Jesus?" the preacher asked.
"No, I didn't!" said the drunk.
The preacher then dunks him under for quite a bit longer, brings him up and says, "Now, brother, have you found Jesus?"
"No, I did not Reverend."
The preacher in disgust holds the man under for at least 30 seconds this time, brings him out of the water and says in a harsh tone, "My Good man, have you found Jesus yet?"
The old drunk wipes his eyes and asks the preacher… "Are you sure this is where he fell in?"
Another Drunk Joke
This guy is sitting in a bar drunk. He asks the bartender, "Where's the bathroom at?" The bartender says, "Go down the hall and make a right."
Well, all of a sudden, everybody at the bar hears this loud scream coming from the bathroom, and they wonder about what's going on in there. A few minutes go by, and again, everybody at the bar hears another loud scream that came out of the bathroom. This time, the bartender decides to investigate, and he goes into the bathroom to see what the drunk is screaming about.
He opens the door and asks the drunk, "What's all the screaming about in here? You are scaring all my customers away."
The drunk whines, "I'm sitting on the toilet and every time I go to flush it, something comes up and squeezes the heck out of my ——-!"
With that, the bartender looks in and says, "No wonder! You're sitting on a mop bucket, you idiot!!
One for the Ladies
A very inebriated lady walked into a bar shortly before closing time, sat at the bar and ordered, "Barbender, barbender, I would like a Martoutsy." The bartender brought her a Martini, which she drinks in one gulp.
"Barbender, I would like another Martoutsy", again the bartender brought her a Martini. By this time the lady is leaning heavily forward, barely able to hang on. She called, "Barbender, your Martoutsys are giving me heartburn."
Patiently, the bartender came near her and said, "Lady, I am not a barbender, but a bartender, and what you have been drinking is not a Martoutsy, but a Martini, and finally, you do not have heartburn, your chests are hanging in the ashtray."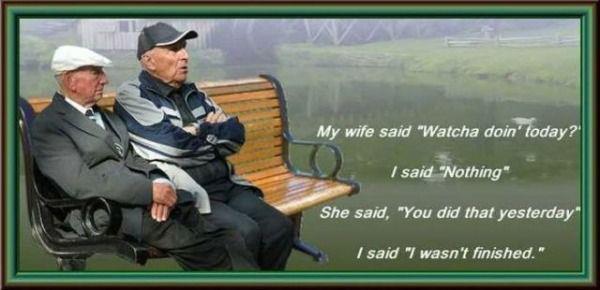 ROTARY INFORMATION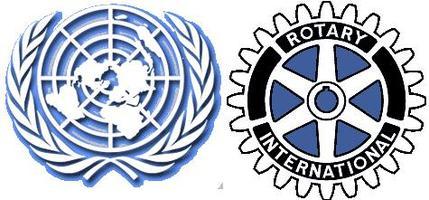 In 1945, representatives of 50 countries met in San Francisco at the United Nations Conference on International Organization to draw up the United Nations Charter. Those delegates deliberated on the basis of proposals worked out by the representatives of China, the Soviet Union, the United Kingdom and the United States at Dumbarton Oaks, United States in August-October 1944.
The Charter was signed on 26 June 1945 by the representatives of the 50 countries. Poland, which was not represented at the Conference, signed it later and became one of the original 51 Member States. The United Nations officially came into existence on 24 October 1945, when the Charter had been ratified by China, France, the Soviet Union, the United Kingdom, the United States and by a majority of other signatories. United Nations Day is celebrated on 24 October each year.
Rotary International issued, under the title of "Essentials for an Enduring World Order," two booklets setting forth articles interpreting the Dumbarton Oaks Proposals. The principal objective was to stimulate discussion by Rotarians everywhere on the newly proposed world organization. Two pamphlets entitled "Pattern for San Francisco" and "The Bretton Woods Proposals" also were sent to all clubs, with the result that the proposals were widely discussed.
At the organization conference of the United Nations held in San Francisco in 1945, the United States delegation invited Rotary International to appoint consultants. Eleven prominent Rotarians served in this capacity with resulting influence on the humane aspects of the Charter. In particular, Article 71 of the United Nations Charter attests this influence:
"The Economic and Social Council may make suitable arrangements for consultation with non-governmental organizations which are concerned with matters within its competence…..".
BUCKET LIST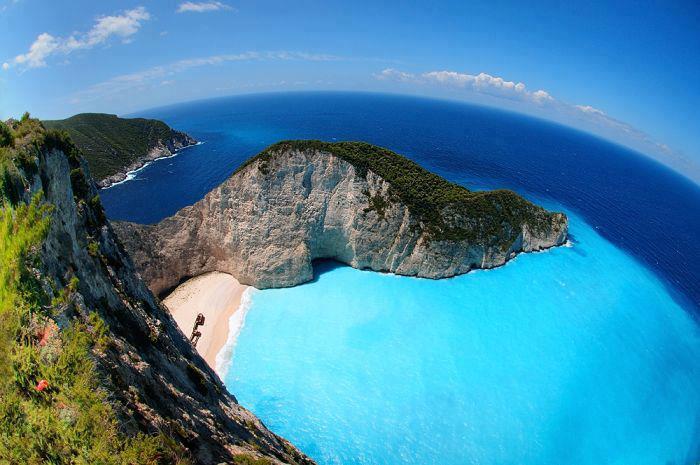 Navagio Beach Zakynthos  Greece
TOO CUTE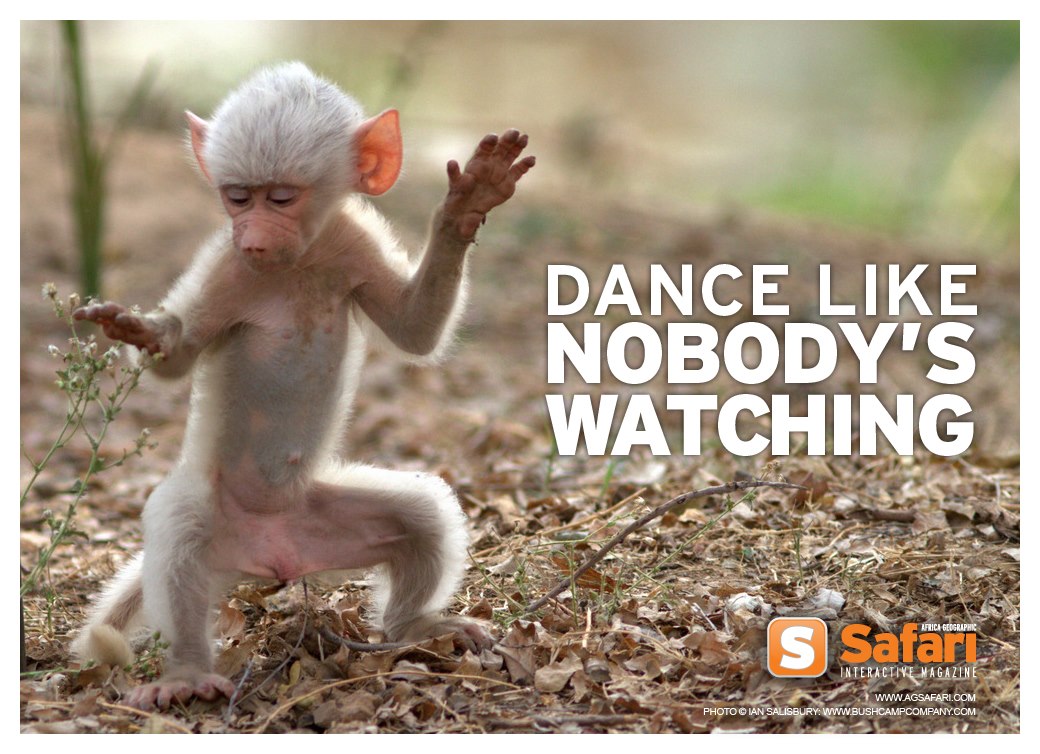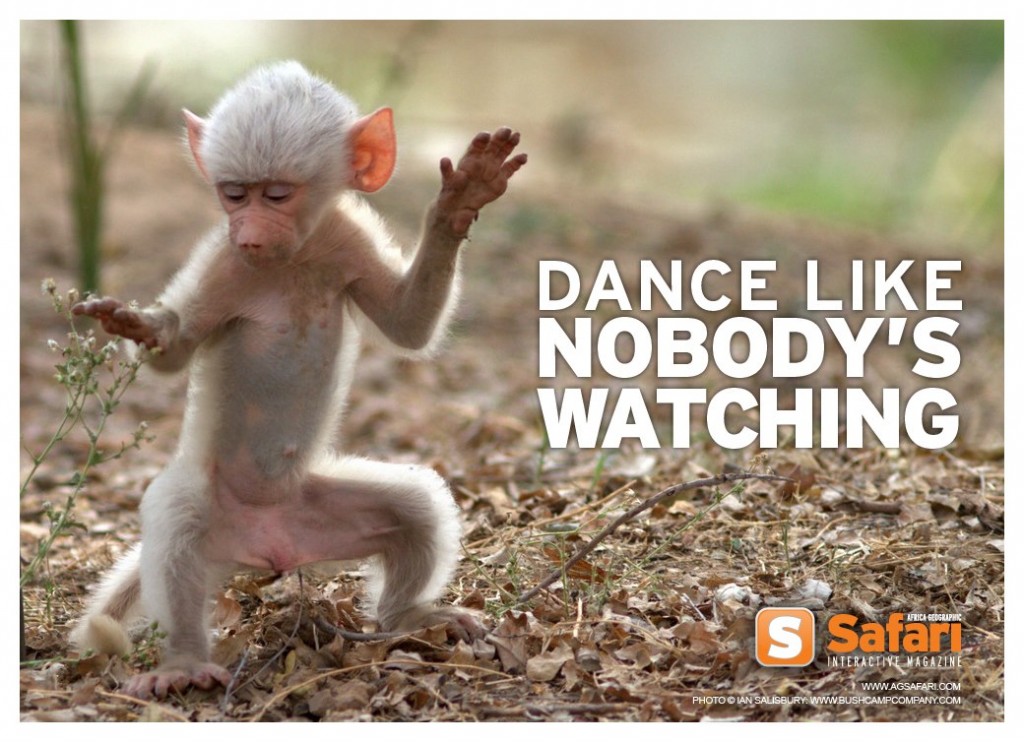 Rotary International President Sakuji Tanaka
Governor of District 9700  Greg Brown
Coolamon Club President  Paul Weston
Coolamon Club Secretary  John Glassford Coolamon
Club Treasurer  Henk Hulsman
Coolamon Rotary Club Inc. P.O. Box 23 COOLAMON N.S.W. 2701
Websites of Interest
Coolamon Rotary Club: http://coolamonrotary.com
Road MAPS to Africa a Coolamon Rotary Project: http://www.mountainsofthemoon.org/
Rotary Down Under on line: http://flipflashpages.uniflip.com/2/26587/49598/pub
Rotarians For Fighting AIDS AUSTRALIA: http://theork.com/
Our Rotary Centennial Twin Club Hout Bay, Cape Town, South Africa: http://www.rotaryhoutbay.org
Don't forget to regularly check our club web site for current information such as bingo rosters and various newsletters from the District Governor, the School of St. Jude's, the monthly membership on the move newsletter as well as several other club bulletins.