Coolamon Rotary News Bulletin #19
NOVEMBER IS THE ROTARY FOUNDATION MONTH.
THE ROTARY FOUNDATION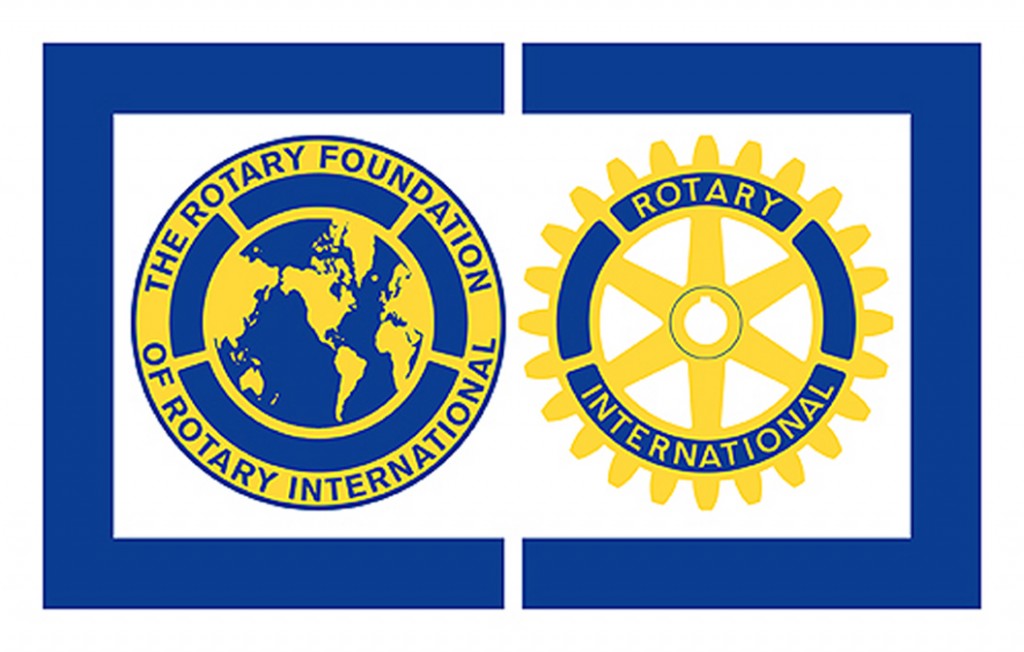 In 1929, the Foundation made its first gift of $500 to the International Society for Crippled Children. The organization, created by Rotarian Edgar F. "Daddy" Allen, later grew into Easter Seals.
When Rotary founder Paul Harris died in 1947, contributions began pouring in to Rotary International, and the Paul Harris Memorial Fund was created to build the Foundation.
1947: The Foundation established its first program, Fellowships for Advance Study, later known as Ambassadorial Scholarships.
1965-66: Three programs were launched: Group Study Exchange, Awards for Technical Training, and Grants for Activities in Keeping with the Objective of The Rotary Foundation, which was later called Matching Grants.
1978: Rotary introduced the Health, Hunger and Humanity (3-H) Grants. The first 3-H Grant funded a project to immunize 6 million Philippine children against polio.
1985: The PolioPlus program was launched to eradicate polio worldwide.
1987-88: The first peace forums were held, leading to Rotary Peace Fellowships.
2013: New district, global, and packaged grants enable Rotarians around the world to respond to the world's greatest needs.
Since the first donation of $26.50 in 1917, the Foundation has received contributions totaling more than $1 billion.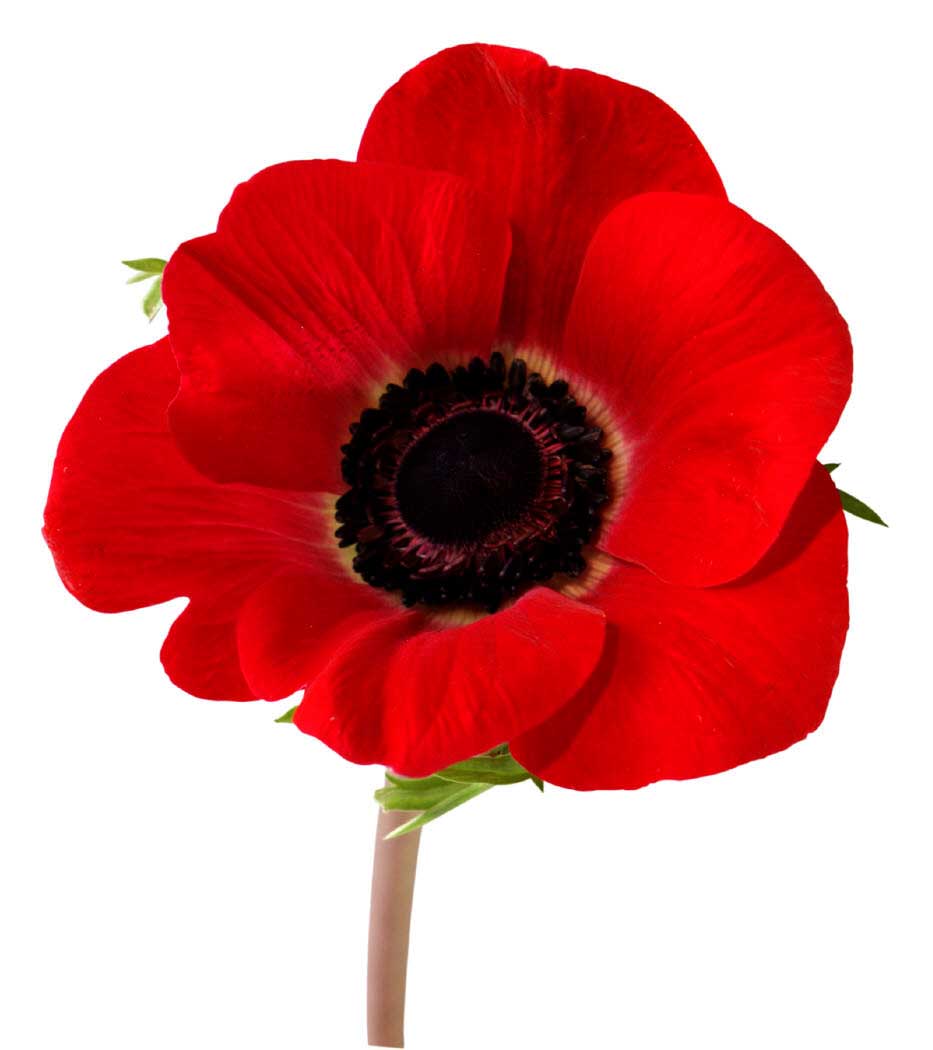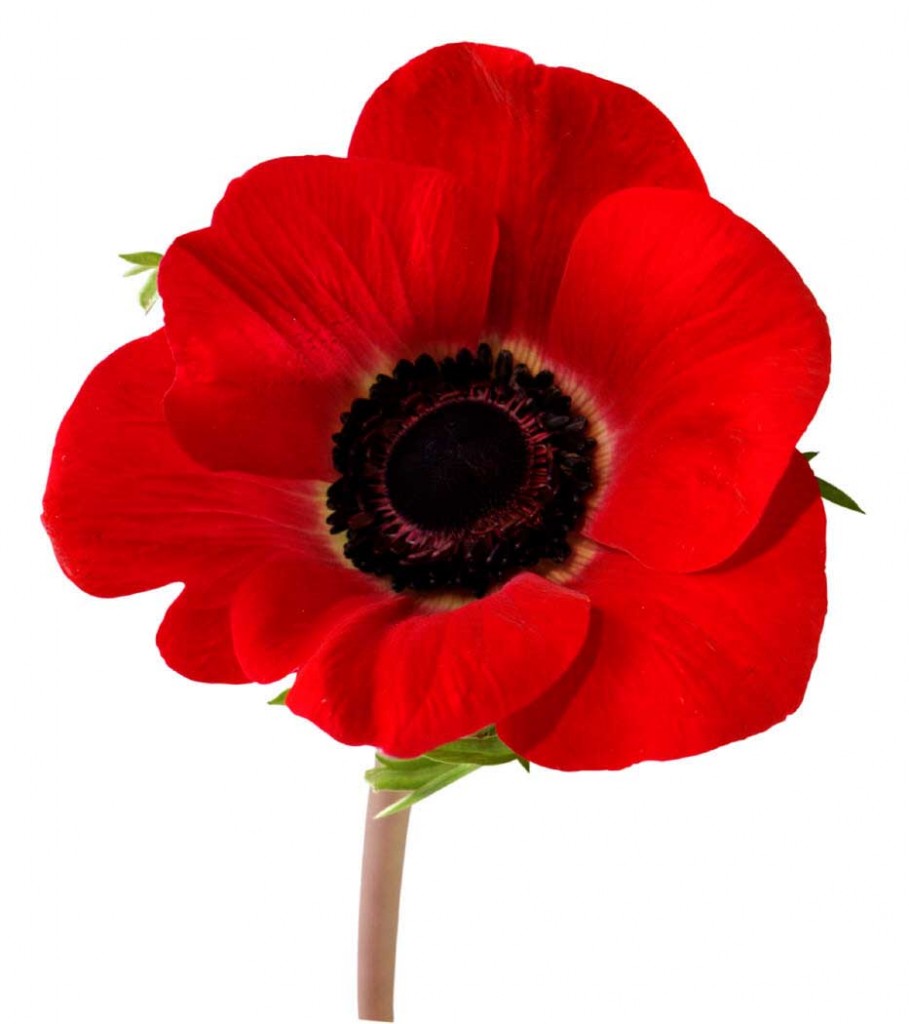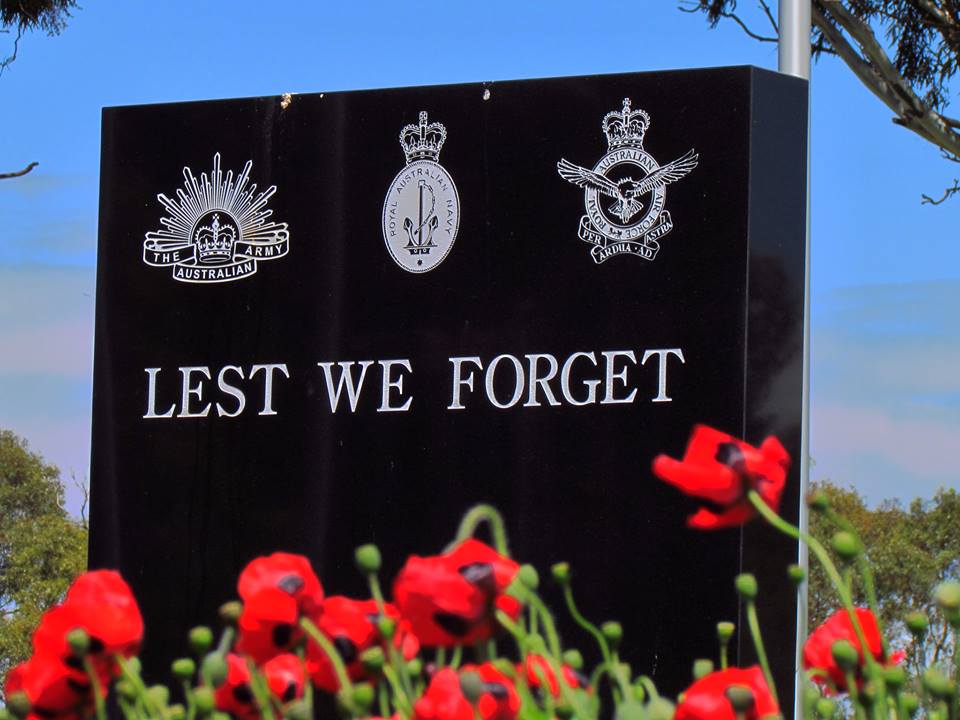 MONDAY MEETING 11th November 2013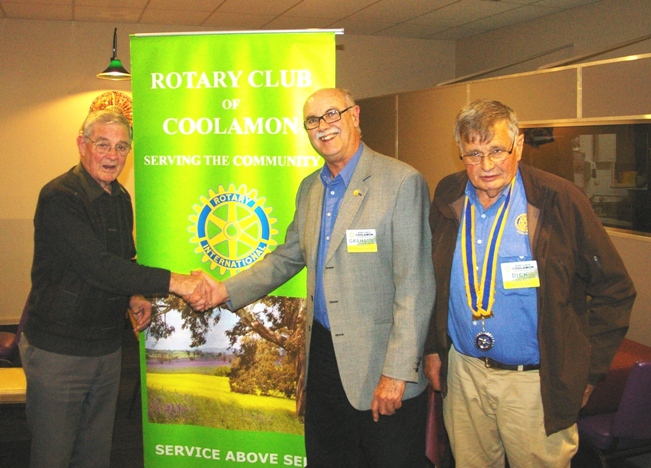 Col Paterson, Grahame Miles and Dick Jennings
Tonight we had an excellent meeting with President Dick Jennings back from harvesting.  Dick's header broke down so he was able to attend.  Our guest speaker was Col Paterson form Coolamon.  Member's guests were Marilyn Jennings, Sharon Miles and Christine Lorraine.  11 members attended.
Our guest speaker Col Paterson spoke on the Scarecrow festival that he started and wants to see continue into the future and asked our club to take it on next year to raise funds for the Coolamon Men's Shed.  Col feels it is a very good way for our Rotary Club to promote Coolamon.
Most of the business discussed was on the typhoon in the Philippines.  We decided to look at donating to ShelterBox.  We are also looking at doing a fund raiser in Coolamon.   Further down this bulletin there are two stories on this disaster.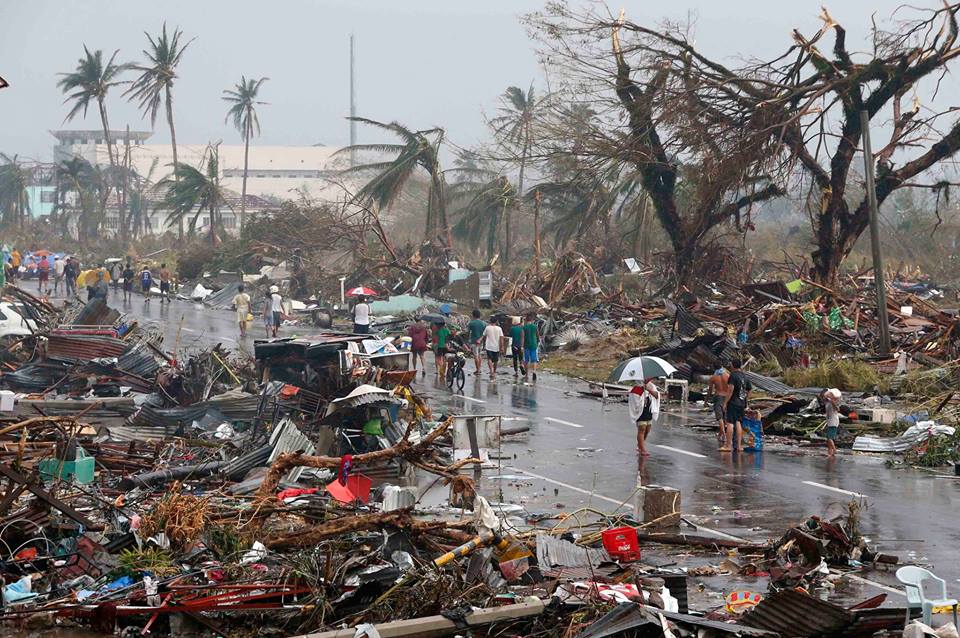 ShelterBox was featured on The Guardian website today as a chosen charity to support following Typhoon Haiyan –
The Guardian on ShelterBox Today
You can donate to support the ShelterBox Typhoon Haiyan Emergency Appeal here:
http://shelterbox.org/donate.php
Diary Reminders
Thursday 14th November BINGO Henk Hulsman, Leslie Weston, Paul Weston, Bernadette Milne.
Monday 18th November Regular Meeting
Monday 25th November membership meeting, the THINK TANK.
Wednesday 27th November Music for Mates Meeting
Monday 2nd December Board Meeting
Thursday 12th December BINGO Garth Perkin,  Miffy Collette, Ian Durham, Mark Reardon
Saturday January 25th Coolamon Street Raffle.
Thursday 13th February BINGO Dick Jennings, Rodney Jarrett, Neil Munro, Christine Atkinson
Saturday 22nd and Sunday 23rd February PETS in Young
Friday 14th March Trike Convention Catering in Wagga Wagga proceeds to Ronald McDonald House in Wagga Wagga.
Friday March 21st-Sunday March 23rd D9700 Conference in Orange.
Monday March 17-Friday March 21st RYDA in Wagga Wagga (Rotary Youth Driver Awareness)
Saturday 22nd March Music for Mates Concert in Coolamon.
*Saturday May 10th International Night in Ganmain for AFRICA'S rhinos.
Sunday 18th May D9700 Assembly in Grenfell
Saturday 24th May Red Shield Appeal Street Stall.
Sunday June 1st-Wednesday June 4th.  SYDNEY 2014 RI Convention See promotion at the end of this bulletin.
*Partners and Guests Night.
ROTARY INTERNATIONAL PRESIDENT RON BURTON: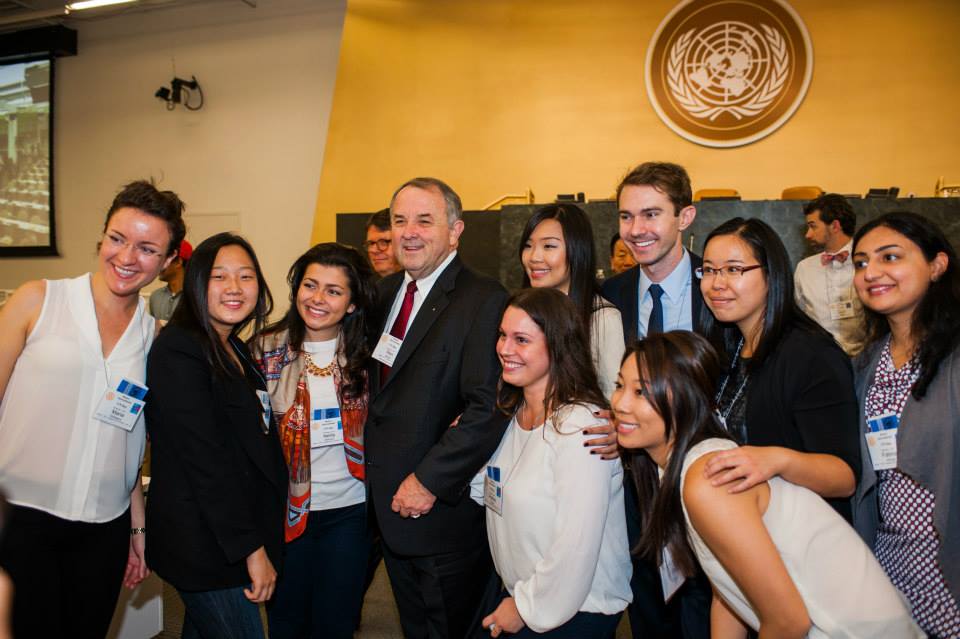 On 2 November, Rotary and the United Nations Together Engaged to Change Lives — at United Nations
"Yes, a Rotary Exchange Student can become United Nations Deputy Secretary General" was a heading I saw following the presentation of UN DSG Eliasson.
United Nations Deputy Secretary General, Jon Eliasson from Sweeden, shared how his experience in Indiana as a Rotary exchange student affected his life and influenced his foreign diplomat career.
He was well versed on our projects and appreciative of what Rotary is doing in partnership with the United Nations and around the world, to promote global understanding and peace.
ON THE LIGHTER SIDE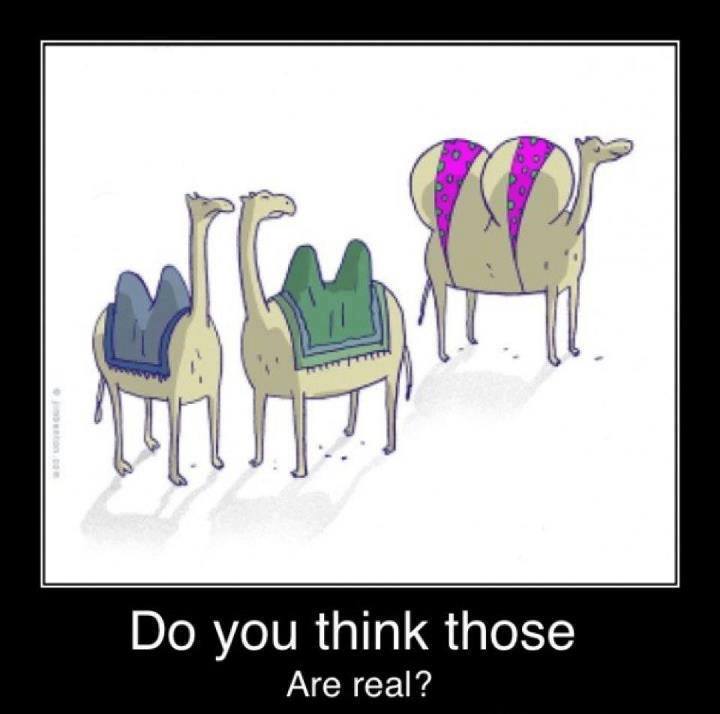 The affair
A woman is having an affair during the day while her husband is at
work. Her 9 year old son comes home unexpectedly, sees them and hides in the bedroom closet to watch.
The woman's husband also comes home.
She puts her lover in the closet, not realizing that the little boy is in
there already.
The little boy says, "Dark in here."
The man says, "Yes, it is."
Boy – "I have a baseball."
Man – "That's nice."
Boy – "Want to buy it?"
Man – "No, thanks."
Boy – "My dad's outside."
Man – "OK, how much?"
Boy – "$250"
In the next few weeks, it happens again that the boy and the lover are in the closet together.
Boy – "Dark in here."
Man – "Yes, it is."
Boy – "I have a baseball glove."
The lover remembering the last time, asks the boy, "How much?"
Boy – "$750"
Man – "Fine."
A few days later, the father says to the boy, "Grab your glove, let's go outside and have a game of catch." The boy says, "I can't, I sold my baseball and my glove." The father asks, "How much did you sell them for?"
Boy – "$1,000"
The father says, "That's terrible to overcharge your friends like
that…that is way more than those two things cost. I'm going to take you to church and make you confess."
They go to the church and the father makes the little boy sit in the
confession booth and he closes the door.
The boy says, "Dark in here."
The priest says, "Don't start that again."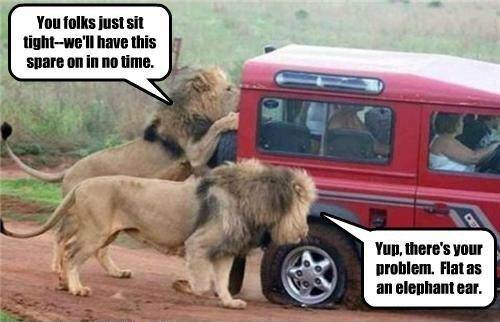 ROTARY INFORMATION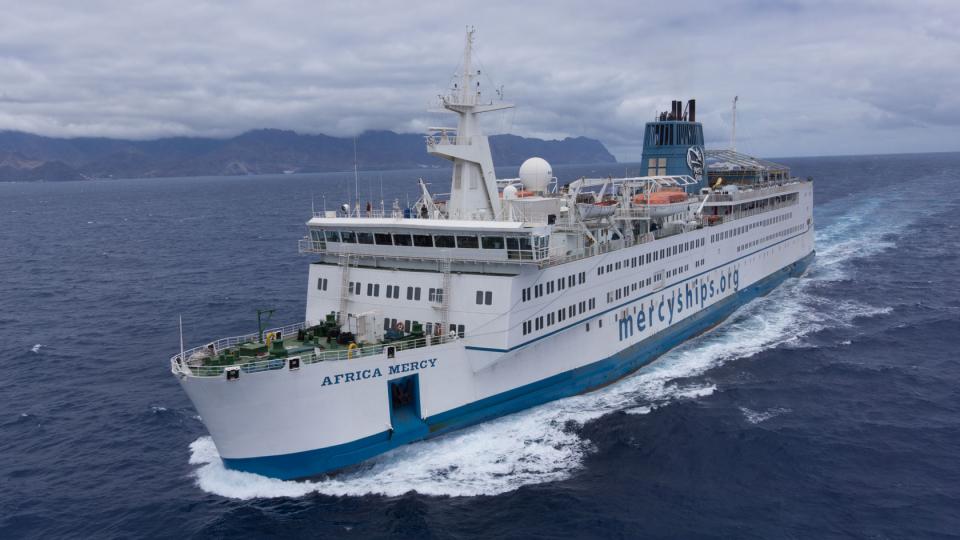 A Rotary team boards the Africa Mercy, a 500-foot floating hospital, to provide a stream of care and compassion to ports of call. Photo Credit: Mercy Ships
A team of health professionals is touring Donka hospital in Conakry, Guinea, in March when they spot more than a dozen large, greenish masses covering the ground. To the U.S. team members, they look like an art installation; in fact, they are hospital gowns and surgical drapes, laundered and spread out to dry. They are a vivid example of the group's objective: to lower deadly infection rates caused by unsterile procedures.
This Rotary Foundation vocational training team is the first to serve under Rotary's partnership with the nonprofit Mercy Ships. Rotary District 7690 in North Carolina, USA, sponsored the team with a packaged grant, part of the new Rotary grant model that launched worldwide 1 July. The team's five members will train Guinean health professionals at the two national hospitals.
The Africa Mercy, a 500-foot oceangoing hospital ship, is docked in Conakry for a 10-month medical mission. The Mercy Ships staff and visiting experts, such as this team, will tackle a range of tasks, including setting up medical and dental clinics, conducting health screenings, performing surgeries on board, and conducting health care outreach throughout the country. The ship also will serve as a steel-hulled security blanket.
ONLY IN AFRICA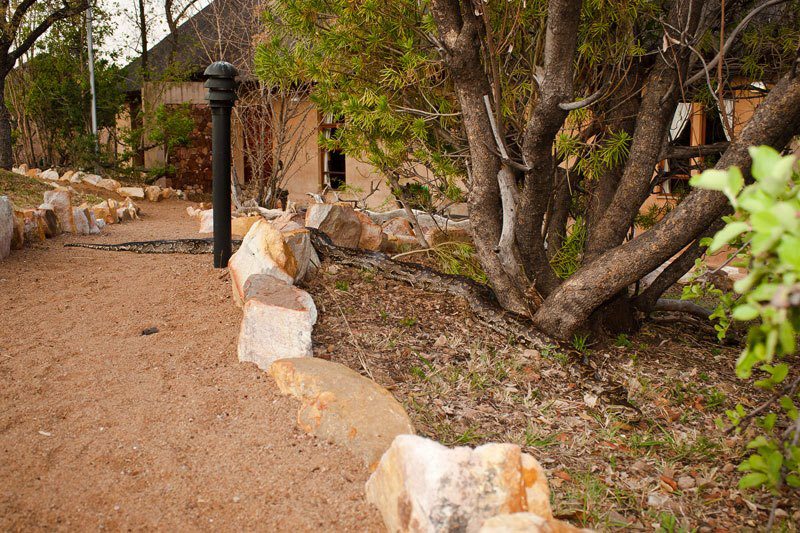 OUT OF AFRICA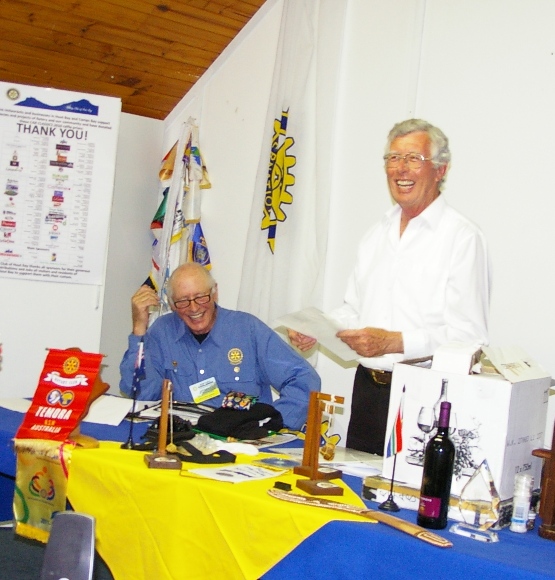 PP Don Peters Hout Bay Rotary giving the Coolamon team a warm welcome in 2011.
News and a Question from PP Don Peters of our Centennial Twin Club Hout Bat Rotary in Cape Town.
Rotary and Rotarians need to get back to some basics and again I am talking to the converted but my observations for my own Club are a way of identifying that need for each of us to be more proactive particularly when a visiting Rotarian comes to the Club hence why you and Coolamon are identified. I am wondering how much more, how many more friendships could have been made if we had followed our visitors and kept better in touch.
"An observation and a little history about Hout Bay Rotary – by Don Peters !  As our Sgt has recently told us its good to have the 'swallows" back and they come with good news, great ideas and plenty of enthusiasm.  How special it is to create contacts by ourselves with the traditional make-ups when we are travelling and of course to welcome visiting Rotarians to our own Club.   When the table mats were first designed and the originals were to identify the Ashley Kaimowitz Memorial Fund we thought they would be'interesting' and hopefully 'informative'. It has worked, many of the mats have 'left' us and traveled to various Rotary Clubs around the world. Patrick's contribution with the 'Operation Medical Hope" project table mat added to the interest that our Club was creating with visiting Rotarians.
May I just identify some interesting cases where the contact with a Rotarian from another Club in another country have benefited projects in our own community. Each week we toast the Coolamon Club in Australia, we are twinned but lets start from the beginning. Rotarian John Glassford of the  Coolamon Club contacted the Hout Bay Club and told a story about climbing a mountain with a team from Australia to raise funds for Rotary projects in Africa.
I am simplifying the story – with great respect to John Glassford from whom I seek his indulgence. John's initial approach was ( and we do perhaps is some cases have to apologise for a degree of disbelief) perhaps misunderstood or was far too progressive for a Hout Bay Rotarian to comprehend.  But like a kookaburra (a laughing jackass) this strange cry from an Australian Rotarian grew and we realised that this was someone special.
The success of the Kili climb and the support given by Coolamon and other neighbour clubs in Aussie was amazing. So what was it ?Fellow Rotarians talking, writing, emailing each other because friendships, support , generosity and a bonding that has provided Rotary Hout Bay for Operation Medical Hope and also for the Nonceba Centre project with amazing financial and personal rewards.  The continuing contact with Coolamon and John Glassford gets stronger and stronger, not because of any great fund raising scheme but because of that personal contact and esprit de corps that we enjoy with each other."
CAUSES WORTH SUPPORTING
TYPHOON HAIYAN
Desperation as 10,000 feared dead.

Our ShelterBox Response Teams in the Philippines are helping local people and organisations to cope with the aftermath: 'The biggest effect we are hearing is from flooding, and the rains are still coming through. Houses have been swept away, and there are sink holes.' To help allow our Response Teams to bring shelter and safety to families, please donate and help us make a difference:
http://www.shelterbox.org/donate.php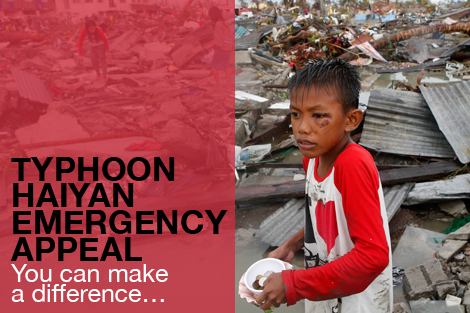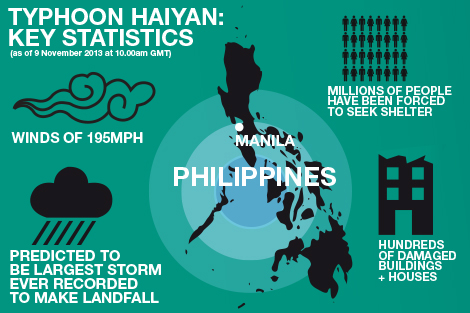 Shelter Box is maximising its personnel and aid in the Philippines to help displaced families after Typhoon Haiyan leaves devastation in its wake.
Following last month's earthquake and Friday's Typhoon Haiyan, Shelter Box has already deployed all its aid pre-positioned at the former US air base at Clark on Luzon island.
With more response teams arriving in the coming days, Shelter Box is now assessing the need to call on other stock held at Dubai, at Subang near Kuala Lumpur in Malaysia, Melbourne in Australia and at its Cornwall HQ in Helston.
SYDNEY ROTARY CONVENTION 2014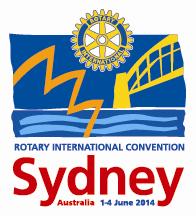 +
REGISTER BY DECEMBER 15th. TO SAVE $100.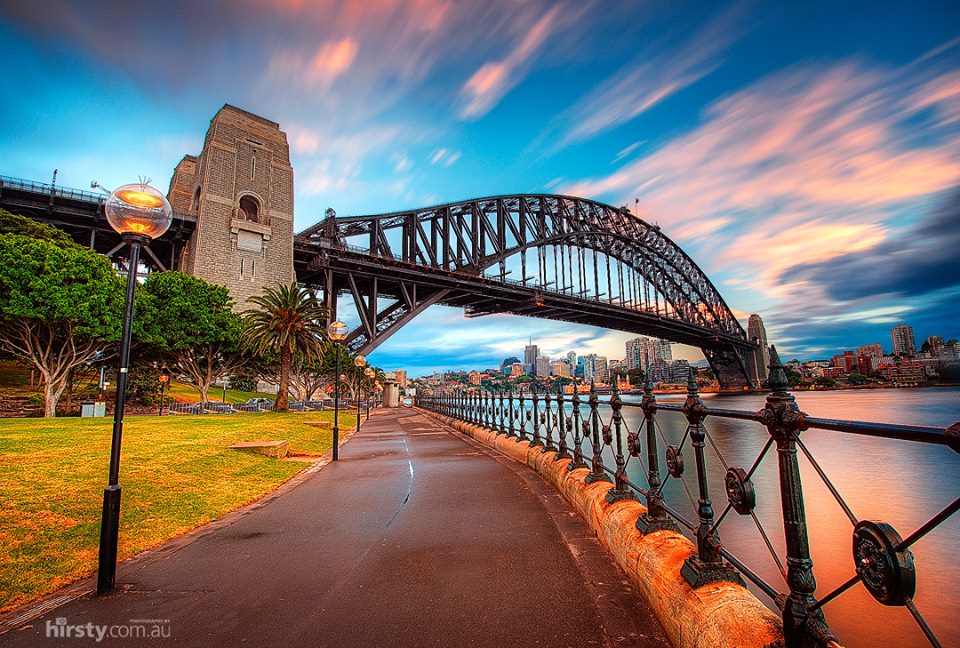 'Walkway', Sydney Harbour – there are lots of beautiful spots around the world for a leisurely stroll. This one has to be up there with the best of them.

Register early for Sydney convention and save
Register early for the 2014 Rotary International Convention in  Sydney, Australia, 1-4 June, and pay US$100 less than the on-site  registration fee. Rotary's annual convention is a wonderful way to experience the true internationality of Rotary, as you connect with leaders, exchange ideas, and get inspired to take action to benefit communities worldwide.
The programme Click to Enlarge:
THE INVITATION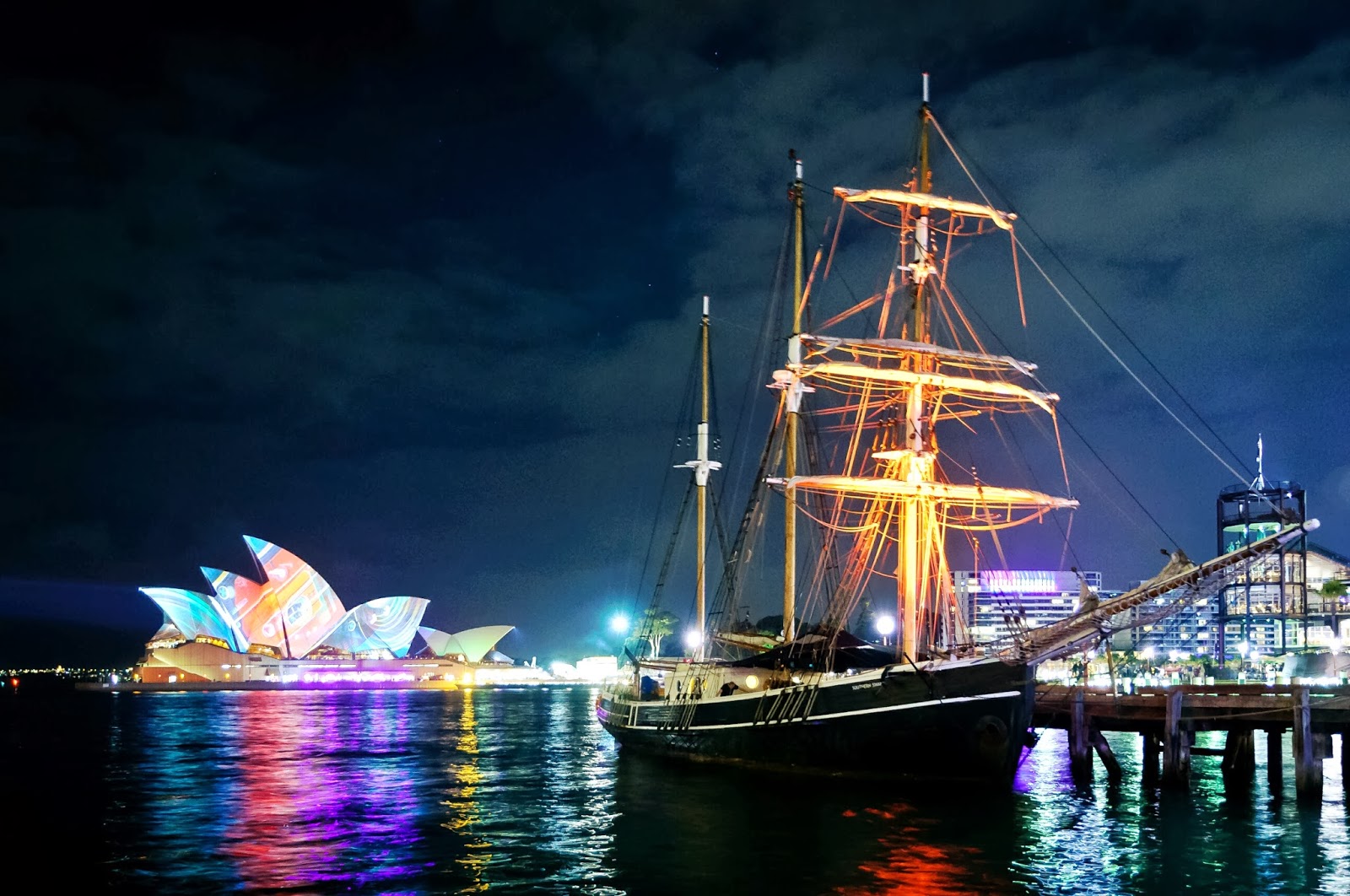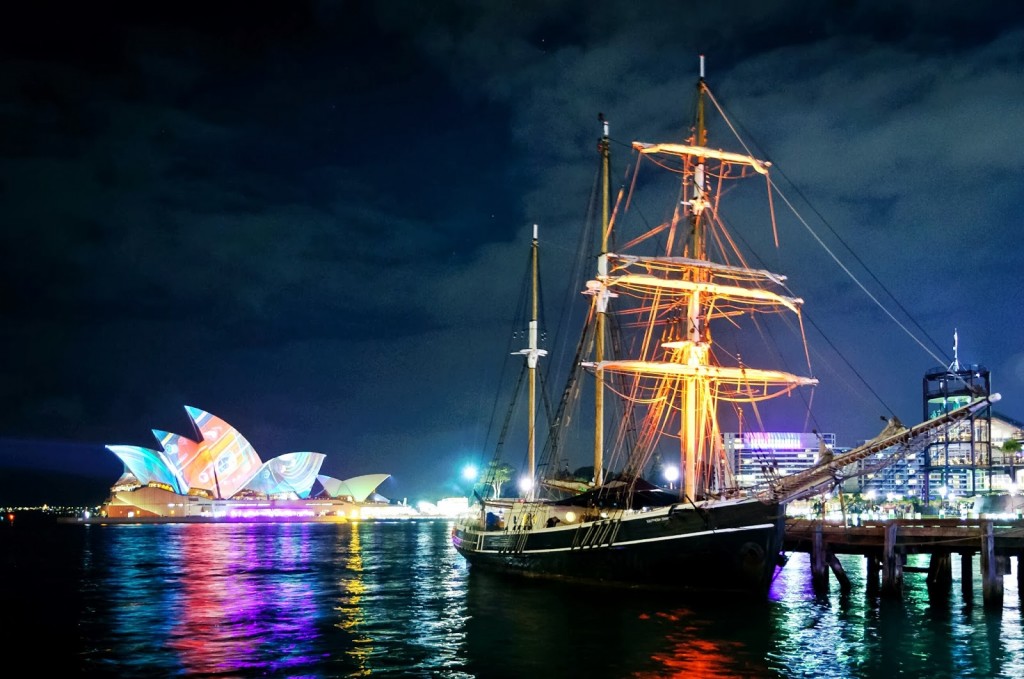 +*Special announcement from the Rotary E – Club of Greater Sydney*
In June 2014, Sydney will be transformed into a spectacular canvas of light, music, ideas and community when Vivid Sydney and the Rotary International Convention take over the city.
The Rotary E-Club of Greater Sydney is proud to play host to the spectacular "Vivid Visions" cruise on Sydney Harbour on board the Southern Swan, an authentic 1920's Tall Ship.
On Friday the 30th of May 2014 we will be setting sail from Campbell's Cove for a wonderful evening adventure of light, music and Rotary!
Sailing though our magnificent illuminated harbour, you will learn how the e-Club focus on our international projects supporting development, education, and health in developing countries. You will also see and hear the amazing story of the ship, be enthralled by a Kenyan Maasai warrior, take in the salty sea air and see Sydney at its brightest!.
For only $95 per person, the food, drink and entertainment aboard this two hour cruise, will be provided by the friendly Ship's crew – all of whom are at your service!
Make this event a memorable part of your "Down Under Convention" experience.
To book go please click the booking link
http://www.sydneytallships.com.au/rotary-e-club.html
Tickets are strictly limited!!!.
FOOT NOTE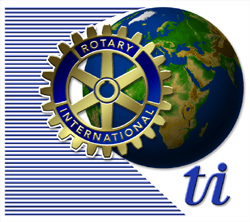 ROTARIANS ON THE INTERNET
TYPHOON  HAIYAN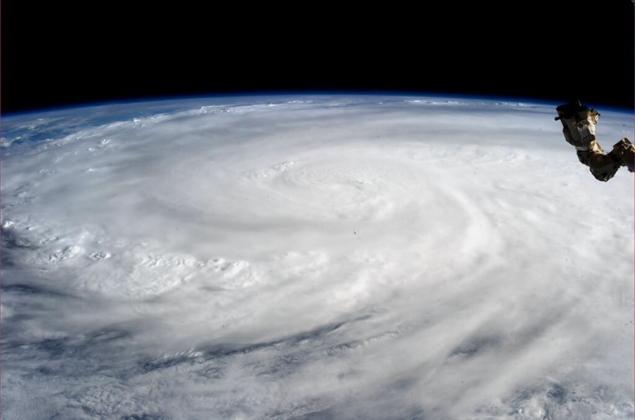 Typhoon Haiyan from space.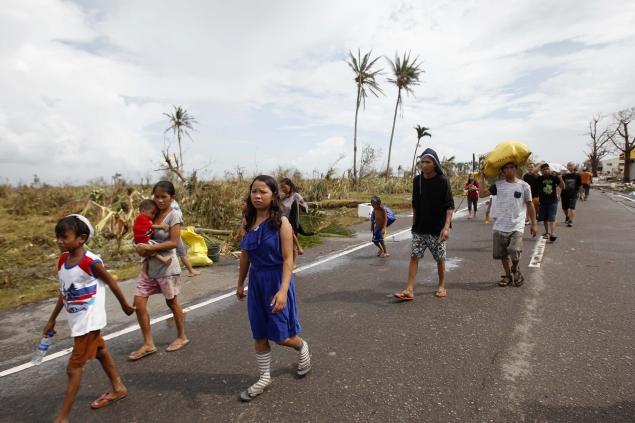 No homes all gone.
Some Conversations from ROTI
Dear friends,
Since yesterday, we have been working on trying to seek relief assistance from various sectors
for the affected areas of Typhoon Haiyan. The enormity of the damage and loss of lives (which
some now estimate at 10,000) is really beyond comprehension at this point in time. It's just simply
overwhelming. We have also been coordinating with Rotarians in the affected areas but many are
still without power and communications.
There is just so much that needs to be done to even start re-building lives or even putting in some sense of normalcy. As our resources are very limited at this time, we are also enjoining the international community for whatever help they can offer at this time. I can work as coordinator
(as I'm sure the other Philippine based ROTIans will do as well) for whatever action we as a fellowship group or as individuals may wish to take.
Thank you very much for your concern.
Regards,
Jesse Tanchanco
RC Loyola Heights
RID 3780
Quezon City, Philippines
Hi,
As Chair of Village Aide Program working in the Philippines for over 10 years mainly in Cebu and Bohol we have many friends in the area. The local Rotary clubs are doing what they can. They are still providing food in Bohol where thousands are without shelter after the earthquake even before the latest disaster. Cebu Rotarians have been sending medical help. I have contacted my DG to ask for a District appeal although this comes on top of an appeal for the fire victims near Sydney . I also contacted the  Philippines news media in Sydney, some US clubs where I have close connections asking them to be a contact point for donations.
These can be sent to our audited account in the Philippines or to our Australian account which can give tax deductions for Australians or most US districts have a tax deductible account for such occasions. One of our team is in Cebu and through him and  local Rotarians we are getting information about needs. Shelter box is already in the area for the earthquake as is Disaster Aid US and Disaster Aid Australia which are Rotary organisations.
I was involved in the response to the Asian Tsunami and as a representative to the Australian government conference on Emergency Management had the opportunity to attend conferences on emergency response in Australia to look at planning and management. When Haiti occurred it seemed that the large disaster groups and governments had learnt very little about handling these things. It would be good if donations went to Rotary programs which are generally much more efficient and targeted than some of the large organisations such as red cross.
We are setting up a group to support the farmers replant crops as there will be ongoing food shortages and the sooner this is addressed the better. We can use this as the opportunity to  provide better plants and seeds, training by local agricultural experts and perhaps livestock if requested.
This would probably be a good global grant but time is the problem as DDF funds for this year are already allocated. We currently have available water filters made in Cebu/Bohol which we supply to schools to serve 50 students for $US 150 which we can get to the area with the help of the Philippines Air Force as we have good contacts with them.These filters do not need electricity and last for years with minimal maintenance.We also have available hospital beds and some medical supplies for hospitals plus educational materials for the longer term but freight is expensive.
Please keep me informed as we would like to work with other groups to make our impact as great as possible.
The need is enormous
Elaine Lytle  PDG
Chairman Village Aide Program
RAWCS  PROJECT 137/2005
RC of Janali Sydney
Hi Rotarians & friends:
Some of you have asked if our Rotary friends & families have been affected by this latest typhoon disaster in the Philippines. While the storm and much damage has come through their area, from what we know most seem to be safe and on high ground.
Reports say most of the damage has been caused by huge and strong winds. Of course the streams and rivers are overflowing and full of rubble, made worse by the sea being at high tide. All of this is on top of the recent earthquake and the recovery that everyone is dealing with.  And no electric or internet connections in most areas.
You can see a report by clicking here.
We understand that many people are missing and others are living outside in makeshift tents and the hospital was evacuated, now set up on the street.  Government buildings are still not used, since the earthquake, until engineers can assess their structural integrity.  You can see a slide show and news report here.
Of course our Rotary Club is collecting disaster aid which we will oversee via our Rotary friends there.  Anyone wishing to contribute can make a cheque out to Woodstock-Rotary Benefit Trust and note "disaster activities" or online at Woodstock-Oxford Rotary Donate Page then select disaster relief fund in the drop down menu.  (In either case, Canada tax receipts are issued).
Thanks to everyone for your concern and support to assist these many people in despair.
Doug V
PDG Douglas W Vincent,  RC Woodstock-Oxford
Box 1583, Woodstock, ON  Canada  N4S 0A7
Rotary United Nations Representative, Z24
COL Representative 08-14, District 7080
www.dougvincent.com
Bulletin Editor and Web Site:  John Glassford
Don't forget to regularly check our club web site for current information such as bingo rosters and various newsletters from the District Governor, the School of St. Jude's, the monthly membership on the move newsletter as well as several other club bulletins.
Rotary International President Ron Burton
Governor of District 9700 Geoff Tancred
Coolamon Club President  Dick Jennings
Coolamon Club Secretary Paul Weston
Club Treasurer  Henk Hulsman
Coolamon Rotary Club Inc. P.O. Box 23 COOLAMON N.S.W. 2701
Websites of Interest
Coolamon Rotary Club: http://coolamonrotary.com
Road MAPS to Africa a Coolamon Rotary Project: http://www.mountainsofthemoon.org/
Rotary Down Under on line: http://flipflashpages.uniflip.com/2/26587/49598/pub
Mount Kenya 2015 Web Site incorporating the ORK: http://theork.com/
Our Rotary Centennial Twin Club Hout Bay, Cape Town, South Africa: http://www.rotaryhoutbay.org
Proposed Rotarian Action Group for Endangered Species RAGES: http://www.endangeredrag.org/#