Coolamon Rotary News Bulletin #19
NOVEMBER IS ROTARY FOUNDATION  MONTH
ROTARY FOUNDATION BEQUEST SOCIETY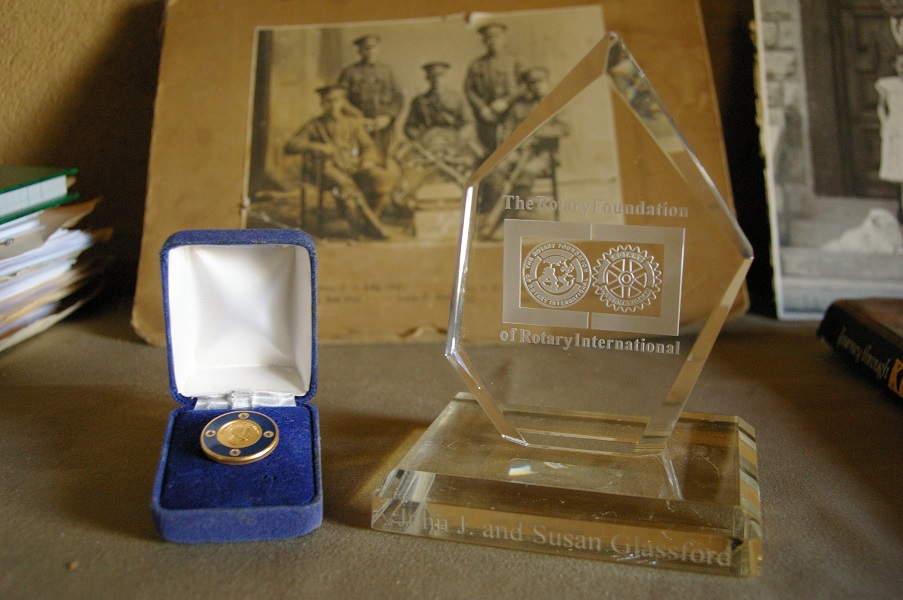 Your generous contributions to The Rotary Foundation are essential to securing and growing Rotary programs throughout the world. We recognize donors to express our gratitude for your commitment and offer individual and club recognitions, as well as naming recognitions that let you honor a friend or family member with a named or endowed gift.  One great way to contribute to our Foundation is by joining the Bequest Society:
Bequest Society member, when you give $10,000 or more via your estate plans. All society members receive recognition from the Trustees of The Rotary Foundation, and donors can choose to receive an engraved crystal recognition piece and a Bequest Society pin.
MEETING MONDAY NOVEMBER 17th. 2014
Last night we had a small turn out due to the harvesting in our area has begun and the framer members are very busy right now.  We did have 11 members attend a lively meeting.  We discussed the Rotary Interest BBQ coming up on Friday December 5th at President Garth's home. Leslie Weston our Membership Director now has 120 invitations to send out to prospective interested people in our Shire.   President Garth encourages all our members and partners to attend on Friday 5th December.
John Glassford spoke on the progress of the Mount Kenya 2015 ANZAC Day climb and announced The Rock Challenge set for Sunday March 8th at The Rock.  This is a joint Rotary Club project with Wagga Wagga Sunrise, Henty and Kooringal clubs.  John also read out the letter from D9700 endorsing the climb and announcing that it is now a D9700 endorsed project.
The last meeting for 2014 will be on December 15th with Scott Martin from the Coolamon Shire as our guest speaker.
The Christmas Party is set for Sunday December 21st at Garth and Marg's home Rand's Tank.
Ian Durham read a poem dedicated to Armistice Day a moving tribute to those who served.
Diary Reminders
Tuesday 18th November Junee RC Commandant at ARTC (i.e. Kapooka) Colonel Stephen Jobson Guest Speaker.
Thursday 20th November Mount Kenya Planning Meeting in Wagga Wagga.
Monday 24th November TBA.
Wednesday 26th November Mount Kenya Presentation at Henty.
*Friday December 5th ROTARY  INTEREST BBQ at Marg and Garth's home Rands Tank Coolamon.
Monday 1st December TBA.
Monday 8th December Board meeting.
Thursday  11th December, BINGO Grahame Miles (Captain), Myffy Collette, Garth Perkin, Bernadette Milne
*Monday 15th December Guest Speaker Scott Martin Coolamon Shire Council Last Meeting for 2014. 
*Sunday December 21st Annual Christmas Party at Marg and Garth's home "Rands Tank."
NYE December 31st Coolamon Fireworks Food Van.
Wednesday 4th February 2015 Joint Lions Rotary Meeting in Coolamon.
Thursday 12th February BINGO:   Ian  Durham  (Captain), Paul Weston, Rod Jarrett, Leslie Weston
*Sunday March 8th The Rock Challenge Mount Kenya ANZAC Day 2015 Climb.
Saturday 21st March to Sunday 22nd March D 9700 CONFERENCE at Cowra.  Book Now for early bird discounts.
Saturday 11th April – Sunday May 10th Mount Kenya ANZAC DAy 2015 Climb in Kenya.
Saturday 6th June – Tuesday 9th June 2015 RI Convention Sao Paulo BRAZIL.
*Partners and Guests Night.
Apologies for Monday meetings call Christine Atkinson on 0427 880 158 or 6927 3521 BY FRIDAY 12.00 pm.
ROTARY INTERNATIONAL PRESIDENT GARY HUANG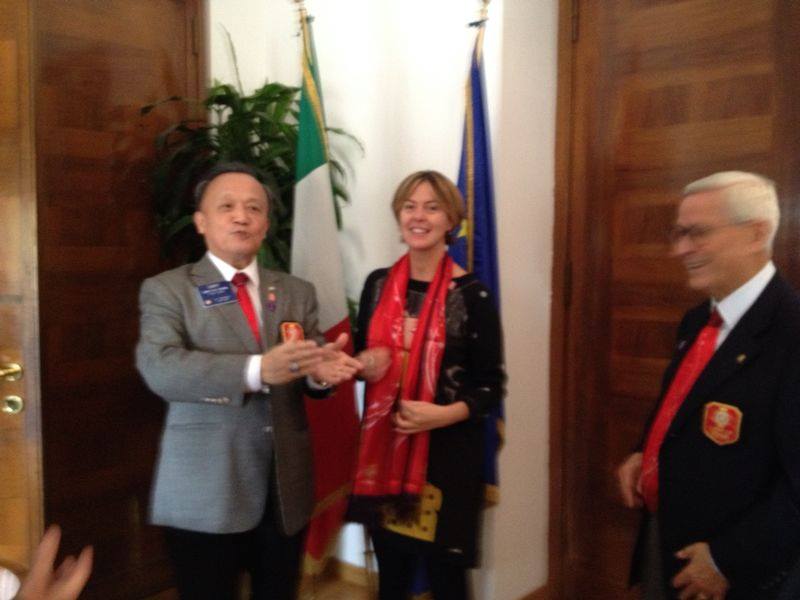 Italy's Minister of Health, Beatrice Lorenzin, accepted Rotary International President Gary C.K. Huang's invitation to join Rotary.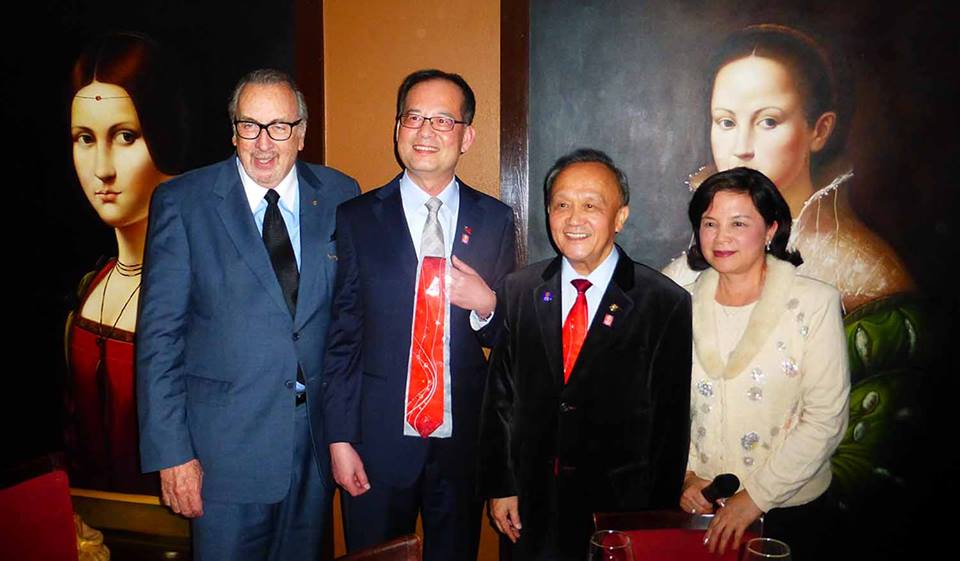 Rotary International President Gary C.K. Huang presented Paul Wen-liang Chang, Ambassador from the Taipei Economic and Cultural Office in New York City, with a Rotary president-themed tie.
Also in the photo, on the far left is Past Rotary International President Frank Devlyn, and on the far right is Corinna Huang.
DISTRICT GOVERNOR DAVID KENNEDY D 9700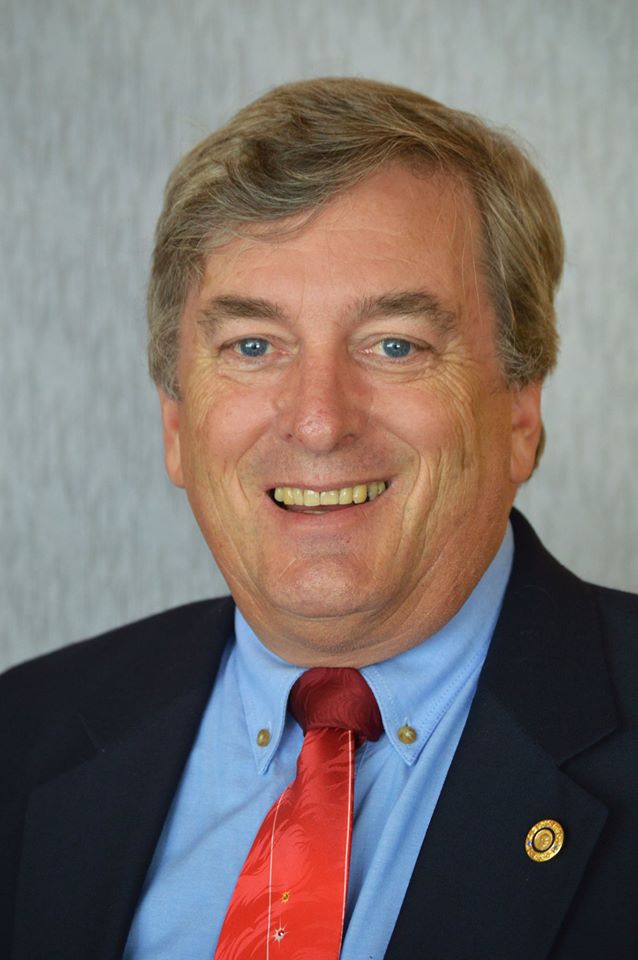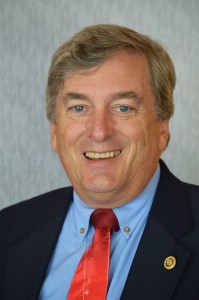 Book now for the early bird discount.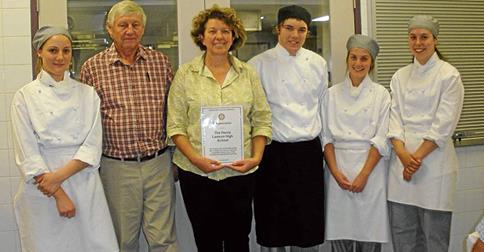 The Grenfell Rotary Club held their meeting last week at the Henry Lawson High School.
The schools Hospitality Students looking very professional, catered with a beautiful meal that was served with finesse.
Following the meal the Rotarians and guests visited a modern day classroom and were shown the Smart board and the many applications now so common place in education. It  was great to see how THLHS is responding to modern needs.
ON THE LIGHTER SIDE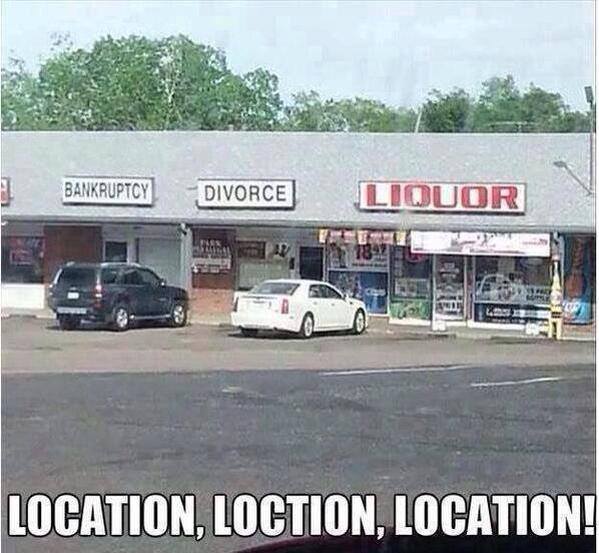 Husbands and Wives 
A group of women were at a seminar on how to live in a loving relationship with their husband. The women were asked, "How many of you love your husband?"
All the women raised their hands.
Then they were asked, "When was the last time you told your husband you loved him?"
Some women answered today, a few yesterday, and some couldn't remember.
The women were then told to take out their cell phones and text their husband: "I love you, sweetheart." Then, the women were then told to exchange phones with another person, and to read aloud the text message they received, in response.
Here are some of the replies:
(I think some are hilarious…if you have been married for quite a while, a sign of true love… Like who else would you reply to in such a succinct and honest way. )
Who the heck is this?
2. Eh, mother of my children, are you sick or what?
3. Yeh, and I love you too. What's up with you?
4. What now? Did you crash the car again?
5. I don't understand what you mean?
6. What did you do now?
8. Don't beat about the bush, just tell me how much you need?
9. Am I dreaming?
10. If you don't tell me who this message is actually for, someone will get hurt.
11. I thought we agreed you wouldn't drink during the day.
12. Your mother is coming to stay with us, isn't she???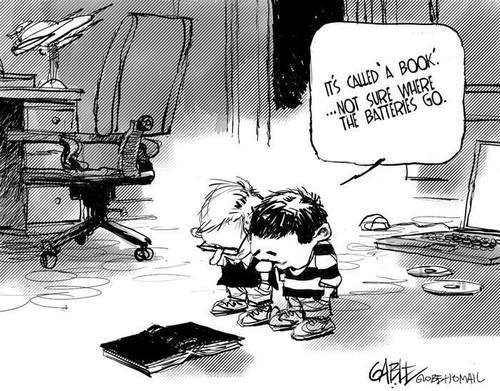 ROTARY INFORMATION
During his tour of the Middle East in 1928 and 1929, Jim Davidson (Interesting man a Canadian who started the 1st Rotary Club in Australia), flew from Greece to Egypt for a brief visit to Cairo where on December 29, 1928, the Cairo Club was inaugurated. This new club in was due to be presented with a Rotary flag as the first club in the country. For this special occasion, the officers had an original idea. Its members chartered a Nile steamer for the occasion. On the morning of March 11, 1929, the Rotarians and their guests embarked on the boat and steamed sedately up the river.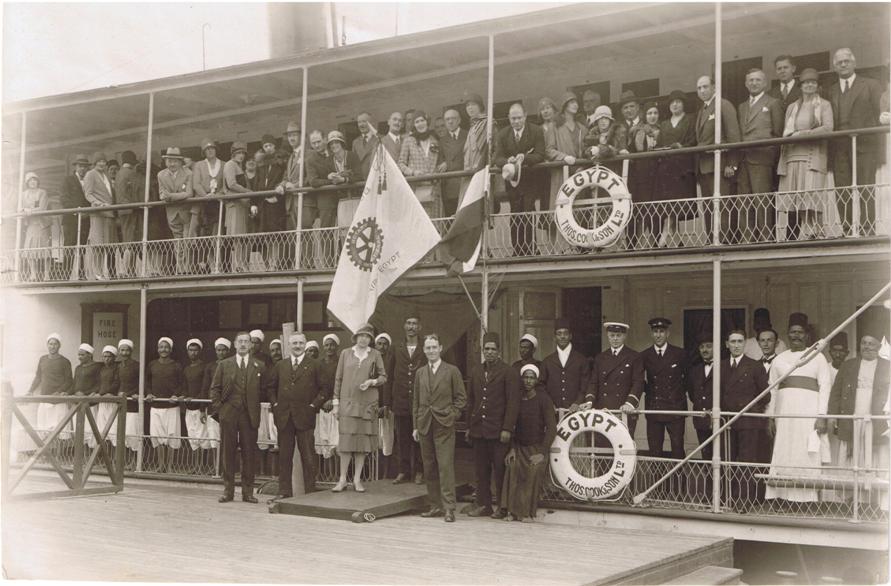 Luncheon was served afloat and was followed by the presentation of the Charter and Flag, possibly the first and only time this has been done on a boat. Some time after tea, the party returned to Cairo. Thus, the Cairo Club was launched!!
ONLY IN AFRICA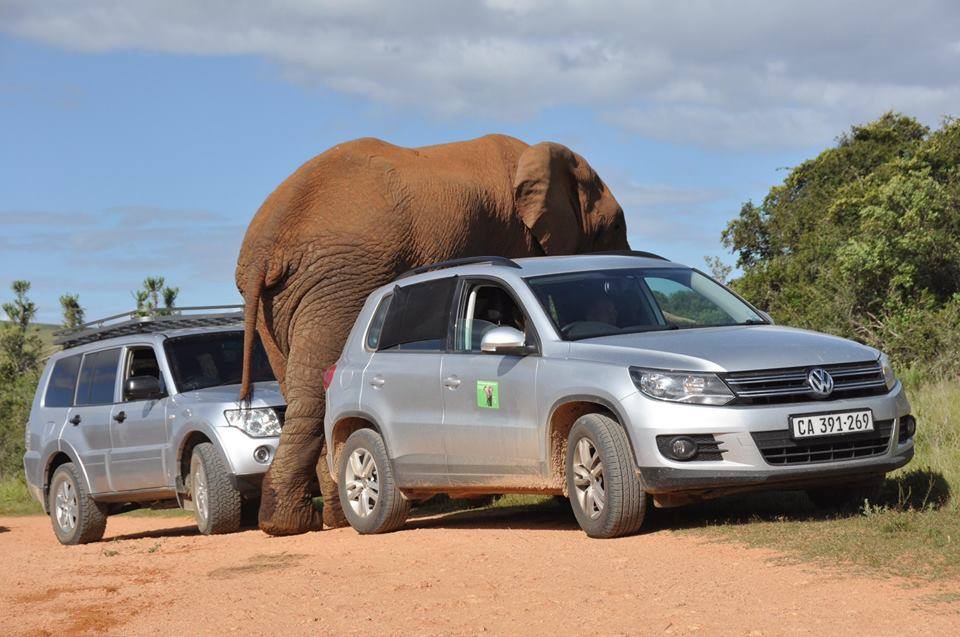 One minute we are just chilling, engines off, watching this massive elephant bull browsing on the opposite side of the road.  Next thing you know, he is heading our way…gave a warning "DONT MOVE" ear flap as for some or other reason he had already decided that the narrowest of spaces between our two cars is where he absolutely had to pass through.  Would you believe that he did not touch either of our cars as he silently passed through the gap ?
A "change of pant' moment, I won't lie!
OUT OF AFRICA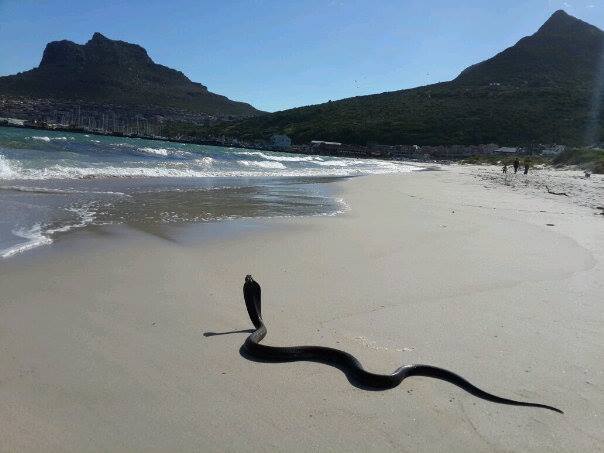 Some of us have walked on this beach in Hout Bay.
Ah just a 'Massive' Cape Cobra having a stroll and a swim on Hout Bay beach. Incredible pics taken by Jeffrey Rink ! The Cape Cobra is estimated to be about 2 metres long!
MOUNT KENYA 2015 ANZAC DAY CLIMB
This will be a permanent section for the next 12 months in our weekly bulletin and I will update stories to this article as and when we get them.   The Australian Commonwealth Department of Veterans Affairs have approved our application to be part of the Centenary for ANZAC and we are allowed to use the logo below with some rules on it's use: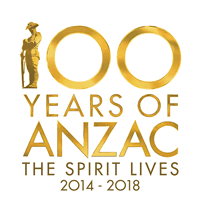 The Mount Kenya 2015 web site can be found here on clicking the banner below: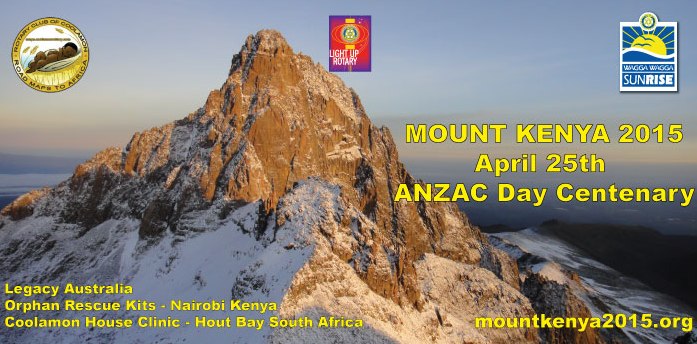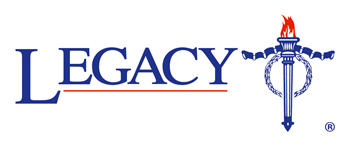 PP John Glassford
Mt Kenya 2015 Climb Coordinator
Dear John
Thank you for the documentation you forwarded to me for the District 9700 Board to consider with respect to the planning and other matters concerning the Mt Kenya 2015 Climb.
The Board has asked me to advise you that you now have their support and this project can be considered as an approved project of our District.
We wish you well as you continue to plan this activity with your committee and promote it through the Rotary Clubs and their communities in District 9700.
In Rotary Service
PDG Ian Tooke
D9700 Secretary
11 November 2014.
FOOT NOTE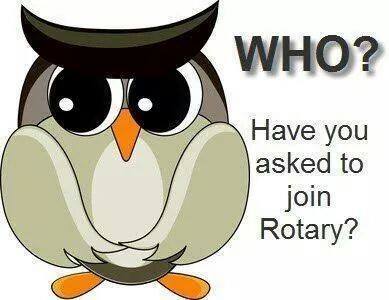 Some great ideas for the induction package for new members from the Rotary Club of Nairobi: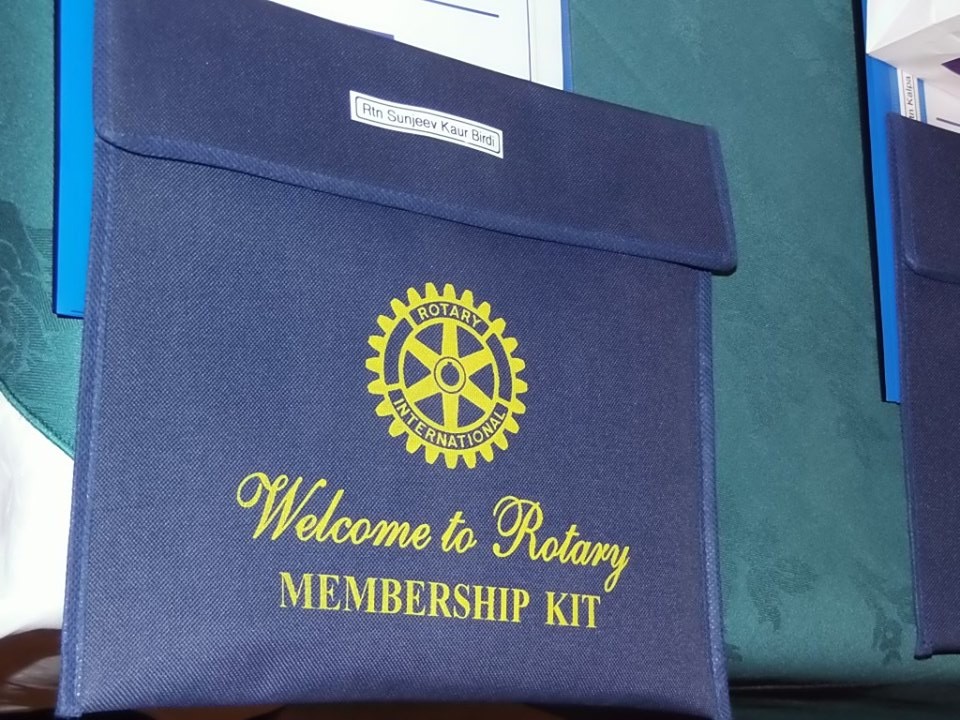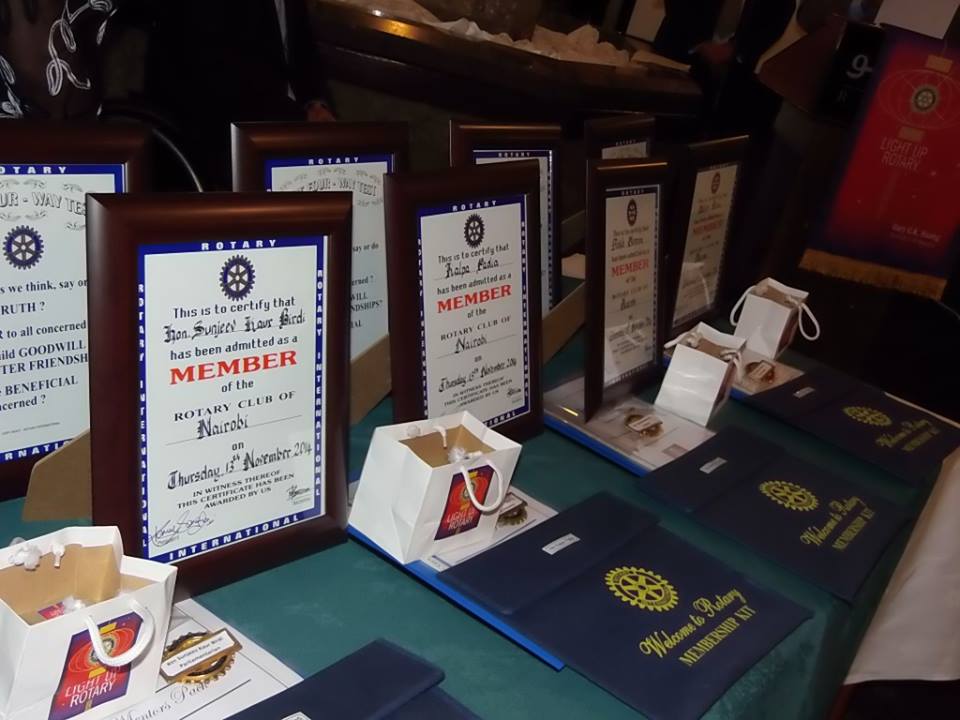 Yours in Rotary John Glassford Chair 2014 -2015
Proposed Rotarian Action Group for Endangered Species
PLEASE CALL ME ANYTIME 02 6927 6027.
Bulletin Editor and Web Site:  John Glassford
Don't forget to regularly check our club web site for current information such as bingo rosters and various newsletters from the District Governor, the School of St. Jude's, the monthly membership on the move newsletter as well as several other club bulletins.
Rotary International President Gary Huang
Governor of District 9700 David Kennedy
Coolamon Club President  Garth Perkin
Coolamon Club Secretary Paul Weston
Club Treasurer  Henk Hulsman
Coolamon Rotary Club Inc. P.O. Box 23 COOLAMON N.S.W. 2701
Websites of Interest
Coolamon Rotary Club: http://coolamonrotary.com
Road MAPS to Africa a Coolamon Rotary Project: http://www.mountainsofthemoon.org/
Rotary Down Under on line: http://flipflashpages.uniflip.com/2/26587/49598/pub
Mount Kenya 2015 Web Site incorporating the ORK: http://theork.com/
Our Rotary Centennial Twin Club Hout Bay, Cape Town, South Africa: http://www.rotaryhoutbay.org
Proposed Rotarian Action Group for Endangered Species RAGES: http://www.endangeredrag.org/#