Coolamon Rotary News Bulletin #20
NOVEMBER IS ROTARY FOUNDATION  MONTH

For just $2 per week, less than a cup of coffee, you can change someones life for the better!

A Centurion is one who contributes $100 per year to the work of the Foundation. That's just $2 per week! You can make a donation online now!
The brain child of PDG Peter Walsh, the Centurion was first set up to encourage members to donate personally to the Foundation. Initially it was confined to members who had achieved the status of Paul Harris Fellow, but in recent times it has been opened to all members of clubs in District 9700.
 Download the Centurion Form here.
MEETING MONDAY NOVEMBER 24th. 2014
Last night we had a good meeting with 11 members in attendance.
President Garth Perkin opened the meeting with little fuss and spoke briefly on the meeting some of attended at Junee last week.  Garth was impressed with Junee's lack of ceremony i.e. grace and the like.  To be continued at a later date.
Garth Perkin also announced that he will be joining the Mount Kenya 2015 Climb and there was much discussion on this and several bets were laid on Garth reaching the summit of Point Lenana!
Ian Durham announced the RYDA (Rotary Youth Driver Awareness) week will be from the 9-13th March at the Wagga Wagga Showgrounds and we are due on the Friday 13th March.
Leslie Weston our membership Director outlined the upcoming Rotary Interest BBQ to be held at Garth and Marg's home on Friday 5th December.  Leslie has sent out 72 invitations to people in our Shire who may be interested joining our club and to learn about our members and what we do.  All members are requested to bring their partners on the night.  Members are requested to bring a plate please.
Secretary Paul read out the list of schools in our Shire that will need a representative from our club to attend their presentation nights to hand over the cheques for our annual giving to each school.
Please check the diary below for upcoming events.
A good night of fellowship followed after the meeting.
Diary Reminders
Wednesday 26th November Mount Kenya Presentation at Henty.
Monday 1st December TBA.
*Friday December 5th ROTARY  INTEREST BBQ at Marg and Garth's home Rands Tank Coolamon.
Monday 8th December Board meeting.
Thursday  11th December, BINGO Grahame Miles (Captain), Myffy Collette, Garth Perkin, Bernadette Milne
*Monday 15th December Guest Speaker Scott Martin Coolamon Shire Council Last Meeting for 2014. 
*Sunday December 21st Annual Christmas Party at Marg and Garth's home "Rands Tank."
NYE December 31st Coolamon Fireworks Food Van.
Wednesday 4th February 2015 Joint Lions Rotary Meeting in Coolamon.
Thursday 12th February BINGO:   Ian  Durham  (Captain), Paul Weston, Rod Jarrett, Leslie Weston
*Sunday March 8th The Rock Challenge Mount Kenya ANZAC Day 2015 Climb.
Monday 9th-Friday 13th March RYDA at the Wagga Wagga Showgrounds.
Saturday 21st March to Sunday 22nd March D 9700 CONFERENCE at Cowra.  Book Now for early bird discounts.
Saturday 11th April – Sunday May 10th Mount Kenya ANZAC DAy 2015 Climb in Kenya.
Saturday 6th June – Tuesday 9th June 2015 RI Convention Sao Paulo BRAZIL.
*Partners and Guests Night.
Apologies for Monday meetings call Christine Atkinson on 0427 880 158 or 6927 3521 BY FRIDAY 12.00 pm.
ROTARY INTERNATIONAL PRESIDENT GARY HUANG
RIP Gary Huang in Berlin last week.
ROTARY DAYS VIDEO CONTEST
If your club or district is hosting a Rotary Days event, here's a little incentive to shoot video. In addition to sharing these special moments with your fellow Rotary members, President Huang will recognize one grand prize-winning club or district with a special award plaque. The winning video, along with other hand-selected finalists chosen by President Huang, will be featured on Rotary.org and possibly at the 2015 Rotary International Convention in São Paulo, Brazil.
RULES
Submissions must be:
No more than three minutes long
In English or English subtitles
Uploaded to YouTube
HOW TO ENTER
To submit a video, send an email to [email protected] with the video's YouTube link and a brief description by 31 March 2015.
DISTRICT GOVERNOR DAVID KENNEDY D 9700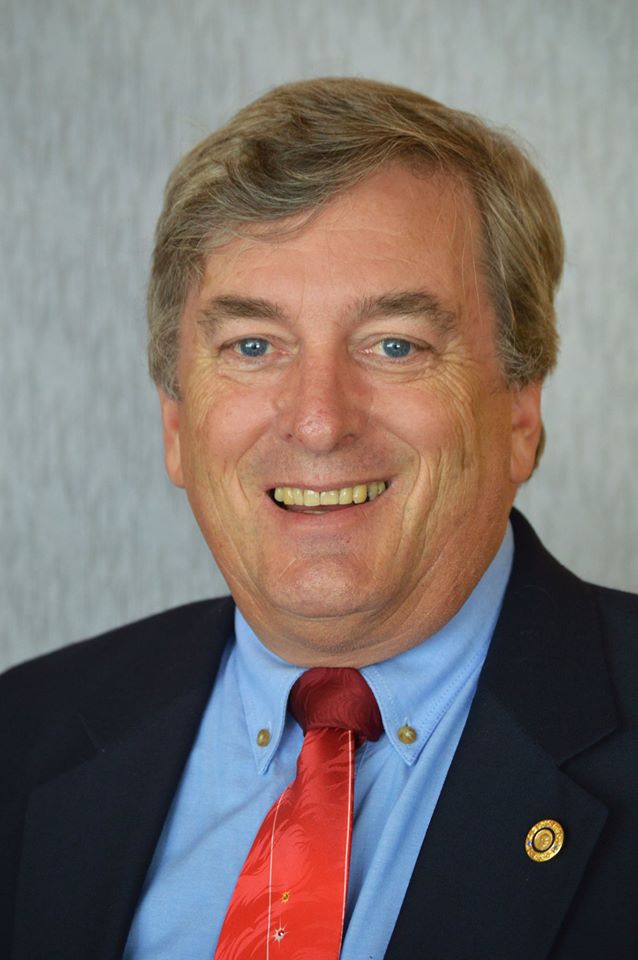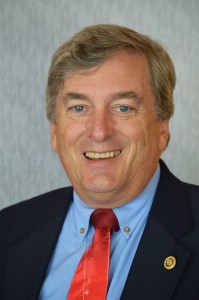 Orange Daybreak Project CPR Training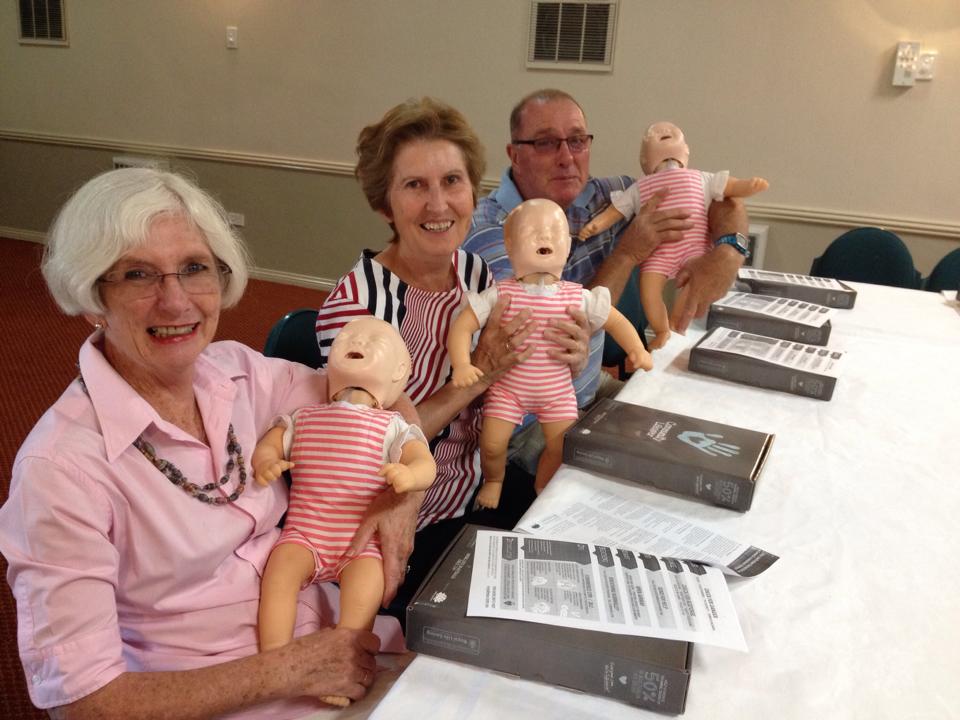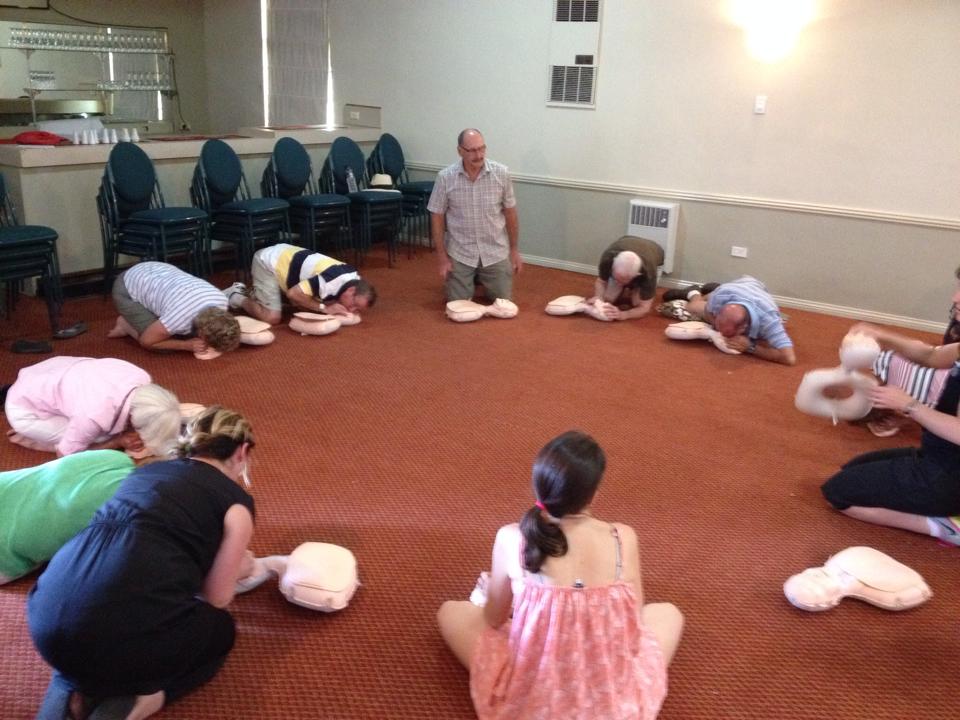 Last week 12 Rotarians attended a CPR training course conducted by Rotarian/Accredited First Aid teacher Joanne McRae.
Would you be able to assist someone in need?
ON THE LIGHTER SIDE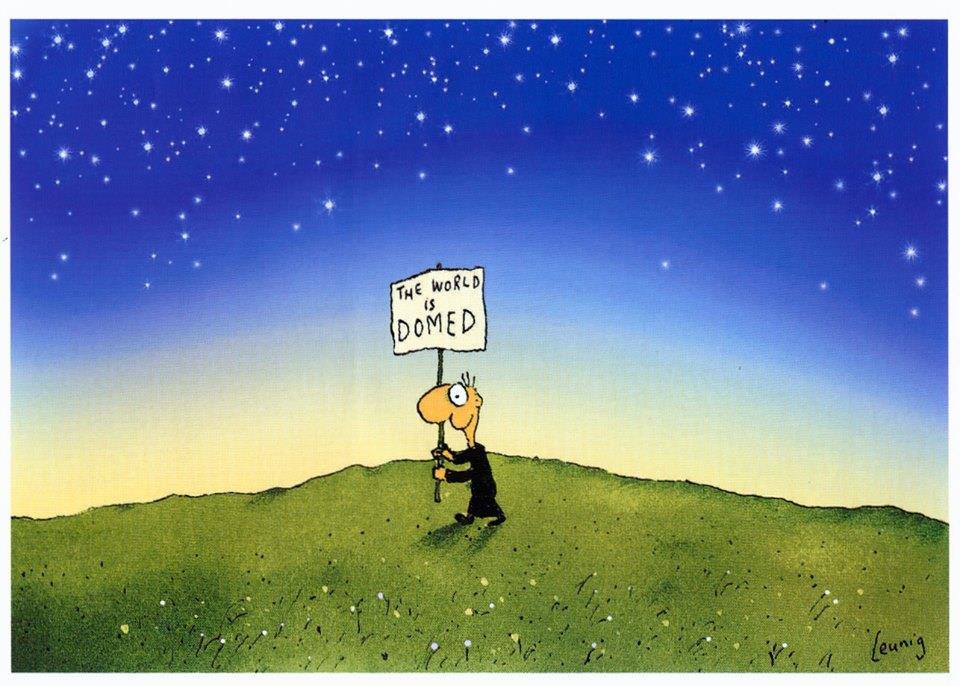 The Bagpipes
Enjoy every moment of life. As a bagpiper, I play many gigs. Recently I was asked by a funeral director to play at a graveside service for a homeless man. He had no family or friends, so the service was to be at a pauper's cemetery in the Nova Scotia back country.
As I was not familiar with the backwoods, I got lost and, being a typical man, I didn't stop for directions. I finally arrived an hour late and saw the funeral guy had evidently gone and the hearse was nowhere in sight.
There were only the diggers and crew left and they were eating lunch.
I felt badly and apologized to the men for being late.
I went to the side of the grave and looked down and the vault lid was already in place. I didn't know what else to do, so I started to play.
The workers put down their lunches and began to gather around. I played out my heart and soul for this man with no family and friends. I played like I've never played before for this homeless man
And as I played "Amazing Grace", the workers began to weep. They wept, I wept, we all wept together. When I finished, I packed my bagpipes and started for my car. Though my head was hung low, my heart was full.
As I opened the door to my car, I heard one of the workers say, "I never seen nothing like that before and I've been puttin' in septic tanks for more than twenty years……………."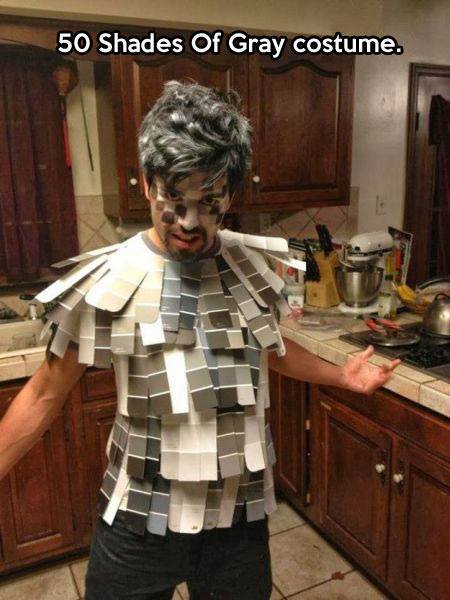 ROTARY INFORMATION
ROTARY DAY AT THE UNITED NATIONS HIGHLIGHTS THE STRENGTH OF PARTNERSHIPS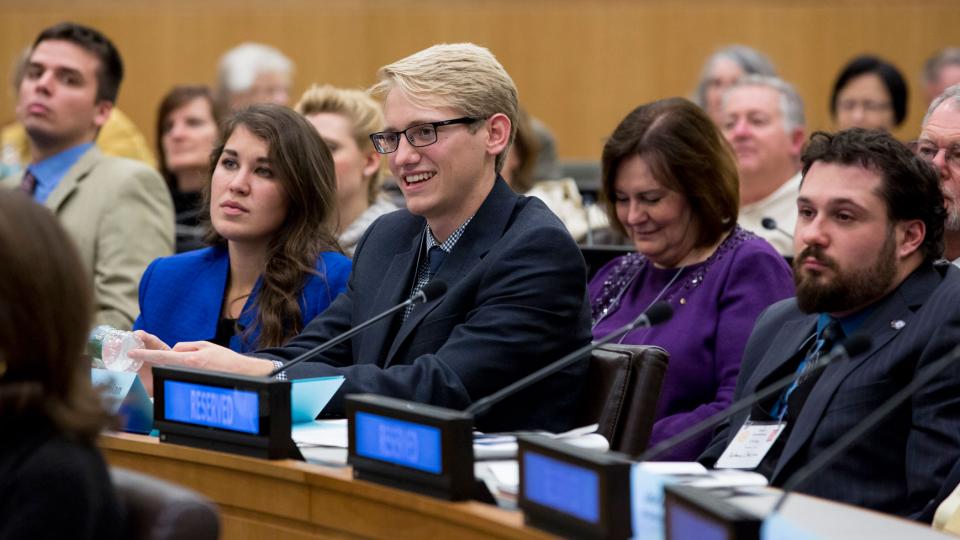 Participants attended panel discussions about water and peace, youth and peace, economic development, women's health, and human trafficking.  Photo Credit: Rotary International/Monika Lozinska
To strengthen their 69-year-old partnership, leaders from Rotary and the United Nations met this month in New York City for Rotary Day at the United Nations. The two organizations began working together with the aim of maintaining peace after World War II. Today, the relationship has evolved to include humanitarian work in areas like gender equality, child and maternal health, and disease treatment and prevention.
While the UN's Millennium Development Goals are set to expire in 2015, its leaders are preparing for an even more ambitious humanitarian agenda of eradicating extreme poverty by 2030, said Amina J. Mohammed, special adviser of the UN secretary-general on post-2015 development planning, speaking at the event.
The UN considers those living on less than $1.25 per day to be in extreme poverty. Around the world, 1.2 billion people fall into this category.
ONLY IN AFRICA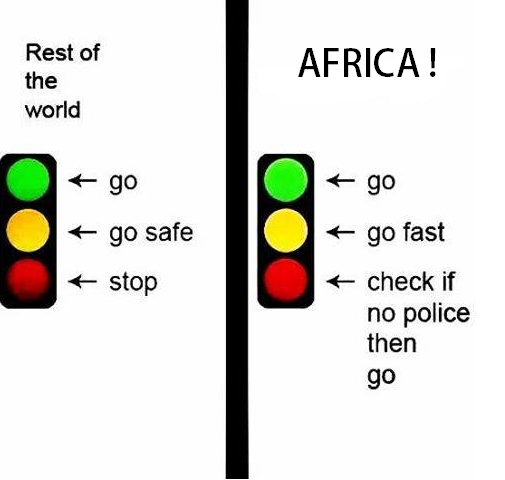 OUT OF AFRICA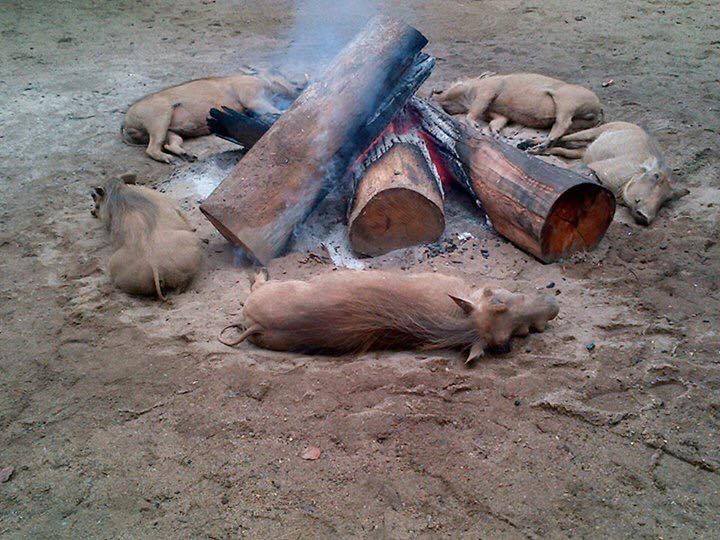 Wart hogs hogging the fire!
MOUNT KENYA 2015 ANZAC DAY CLIMB
This will be a permanent section for the next 12 months in our weekly bulletin and I will update stories to this article as and when we get them.   The Australian Commonwealth Department of Veterans Affairs have approved our application to be part of the Centenary for ANZAC and we are allowed to use the logo below with some rules on it's use: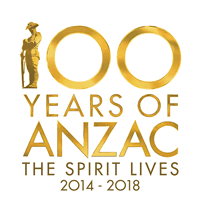 The Mount Kenya 2015 web site can be found here on clicking the banner below: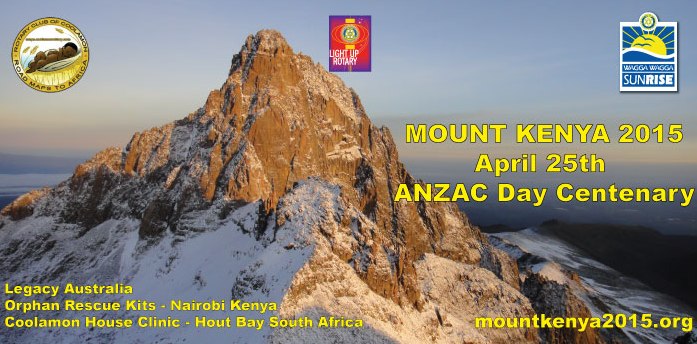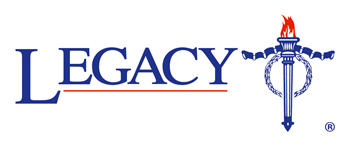 Yours in Rotary John Glassford Chair 2014 -2015
Proposed Rotarian Action Group for Endangered Species
PLEASE CALL ME ANYTIME 02 6927 6027.
Bulletin Editor and Web Site:  John Glassford
Don't forget to regularly check our club web site for current information such as bingo rosters and various newsletters from the District Governor, the School of St. Jude's, the monthly membership on the move newsletter as well as several other club bulletins.
Rotary International President Gary Huang
Governor of District 9700 David Kennedy
Coolamon Club President  Garth Perkin
Coolamon Club Secretary Paul Weston
Club Treasurer  Henk Hulsman
Coolamon Rotary Club Inc. P.O. Box 23 COOLAMON N.S.W. 2701
Websites of Interest
Coolamon Rotary Club: http://coolamonrotary.com
Road MAPS to Africa a Coolamon Rotary Project: http://www.mountainsofthemoon.org/
Rotary Down Under on line: http://flipflashpages.uniflip.com/2/26587/49598/pub
Mount Kenya 2015 Web Site incorporating the ORK: http://theork.com/
Our Rotary Centennial Twin Club Hout Bay, Cape Town, South Africa: http://www.rotaryhoutbay.org
Proposed Rotarian Action Group for Endangered Species RAGES: http://www.endangeredrag.org/#