Coolamon Rotary News Bulletin #19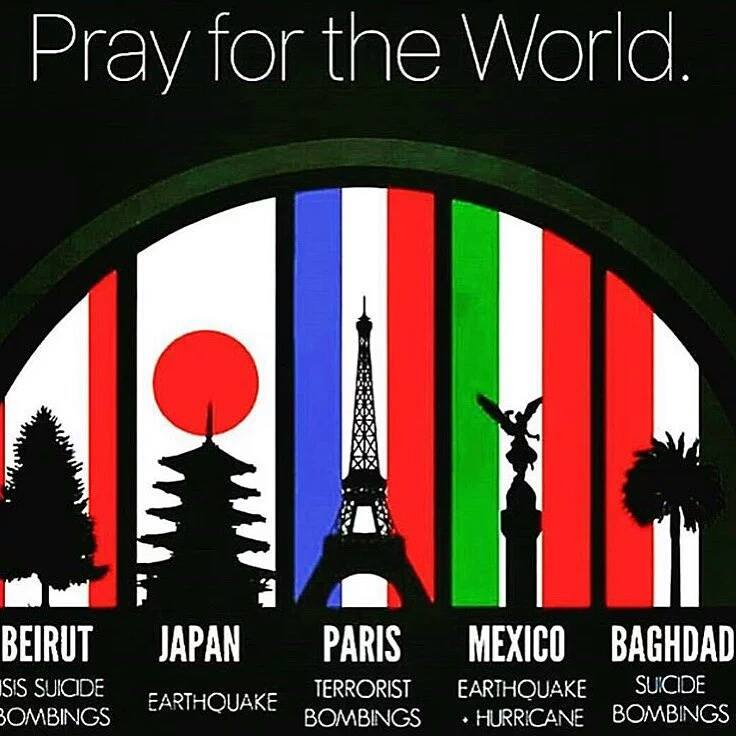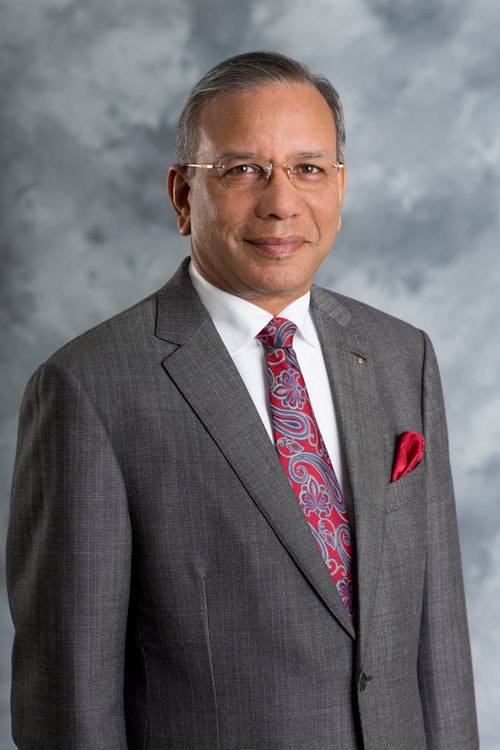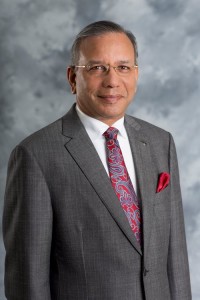 On behalf of Rtns the world Over I extend heartfelt sympathies to our French friends who lost loved ones. Our work for Peace must go on.
Rotary International President K R Ravindran
NOVEMBER IS ROTARY FOUNDATION MONTH.


 
Elaine Dietsch receiving a very well deserved PHF at Thursday nights Foundation Dinner. A great night was had by all with a warm and welcoming feeling and awards toseveral clubs and a meritorious Service Award to Foundation Director PDG Ian Simpson. Thank you to Wagga Wagga Club for hosting a beautiful evening with wonderful messages of the humanitarian work the Foundation delivers.
 MEETING MONDAY NOVEMBER 16th. 2015
Last night we moved our meeting to the Coolamon Shire Council's public meeting to discuss the NSW Government's push to have as many councils in NSW amalgamate.  The meeting was held at Saint Michael's Hall in Coolamon.  There were many concerned residents present.
The meeting was chaired by Bill Thompson and speakers were mayor John Seymour and General manger Tony Donoghue.  It became apparent very quickly that the mood of the meeting was to SAY NO to any amalgamation and this was reflected in the unanimous vote taken at the end of a well conducted meeting.
Rotarians were present in number and included Myffy Collette, Alex Thompson, Dave McKinley, Henk Hulsman, Ian Jennings, Grahame Miles and John Glassford.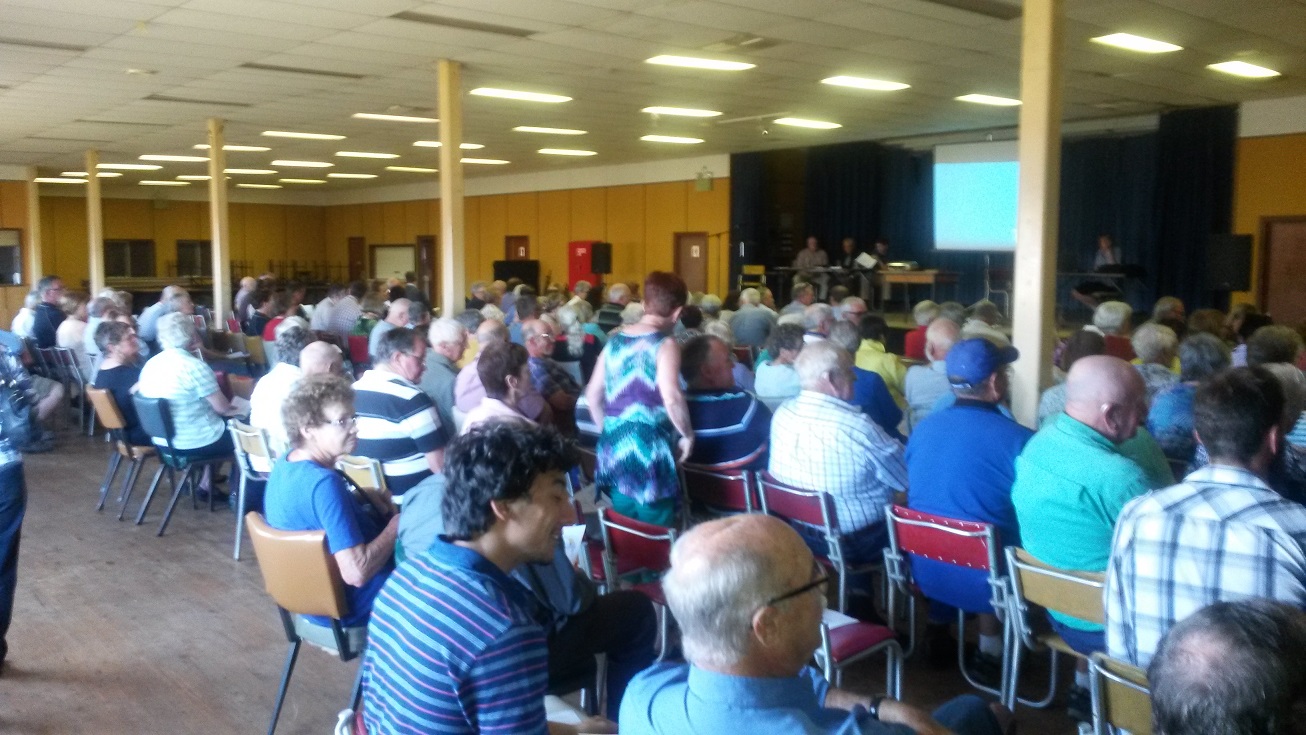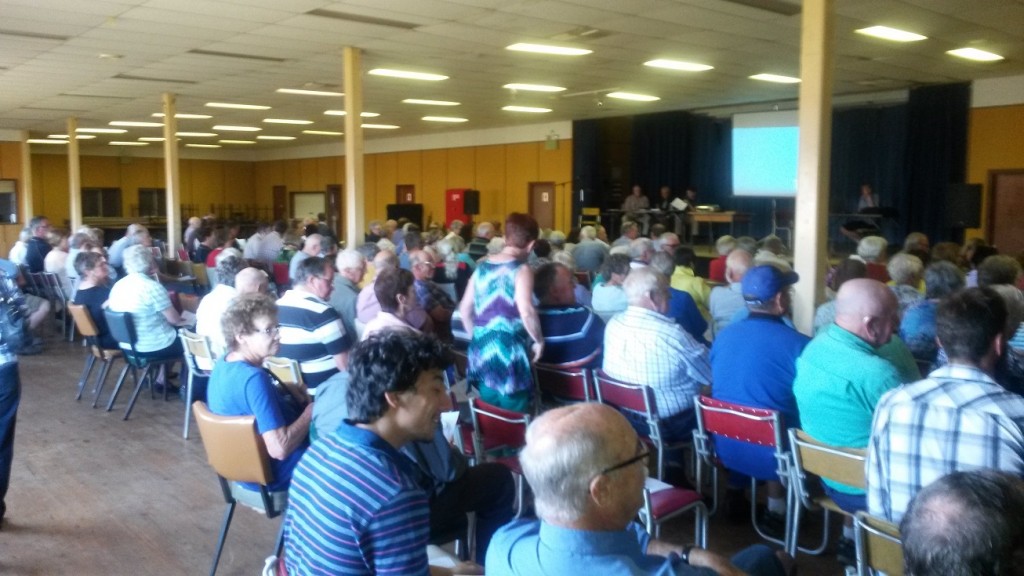 Diary Reminders
Monday 23rd November Normal Meeting at the club.
*Saturday December 12th Annual Christmas party at Marg and Garth Perkins' Home.
*Monday 29th February Joint Vocational Service Meeting with WW Sunrise in Ganmain at Huff 'n' Puff Constructions.
Friday 22nd – Sunday 24th April 2016 D9700 Conference in Wagga Wagga.
Saturday 28th May 2016 – Wednesday June 1st Seoul RICON South Korea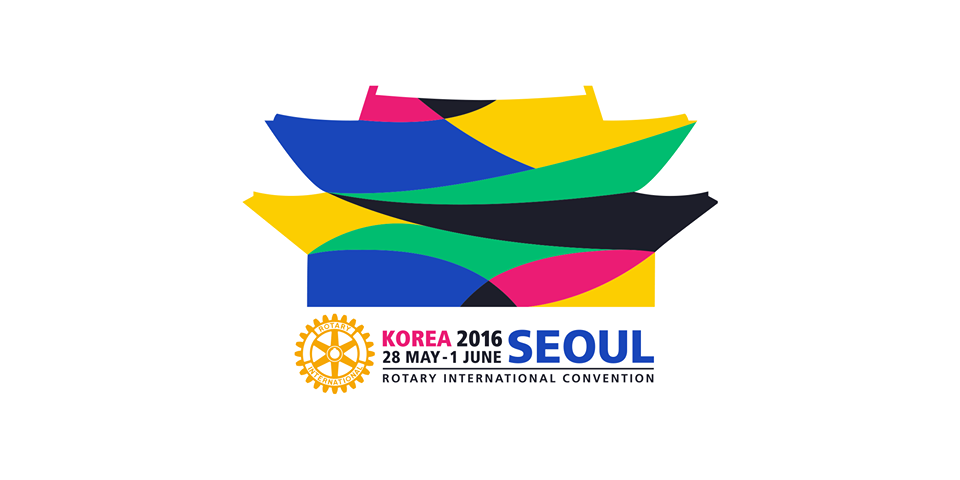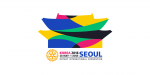 *Partners and Guests Night.
Apologies for Monday meetings call Ian Jennings on 0428 492 157  BY FRIDAY 12.00 pm.
ON THE LIGHTER SIDE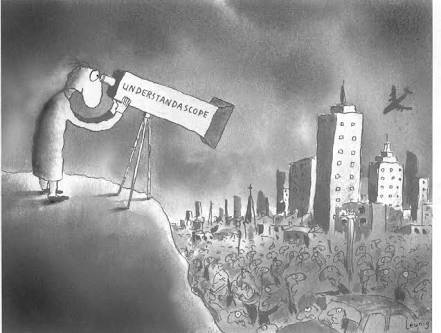 ROTARY INTERNATIONAL PRESIDENT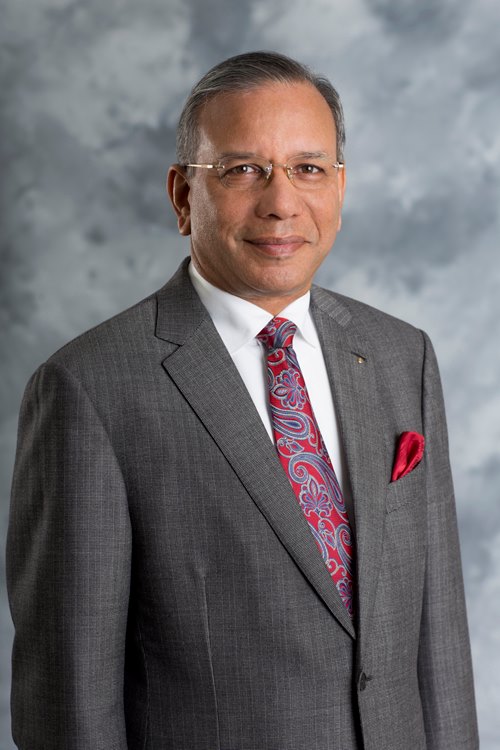 K.R. "RAVI" RAVINDRAN
 
 Six Rotary Global Women of Action were honored during Rotary Day at the United Nations on 7 November in New York City. They are, from left: Lucy H. Hobgood-Brown, Dr. Hashrat A. Begum, Stella S. Dongo, Kerstin Jeska-Thorwat, Dr. Deborah K.W. Walters, and Razia Jan.
Photo Credit: Rotary International/Monika Lozinska
The six Rotary Global Women of Action for 2015 were recognized during Rotary Day at the United Nations on 7 November in New York City for their dedication and service, which have improved the lives of thousands around the world.
"The women we are honoring here today are leaders in Rotary," said Rotary President K.R. Ravindran. "They are pushing the boundaries of Rotary service, pushing us all to do more, be more, and achieve more."
Lakshmi Puri, assistant secretary-general of the United Nations and deputy executive director of UN Women, praised Rotary for its acknowledgment of the crucial role women play.
"I'm very pleased you have picked this team of gender equality and women empowerment," she said.
The six women, who were selected by Rotary senior leaders and staff from more than 100 nominees from around the world, are:
 DISTRICT GOVERNOR GARY ROBERTS D 9700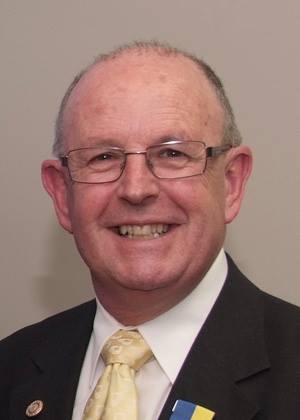 Had a really enjoyable night in Wagga for the Rotary Foundation dinner on Thursday night. Had the pleasure of presenting a special award to PDG Ian Simpson for his work for the Foundation and also welcomed PDG Fred Loneragan as the newest member of the Paul Harris Society.
Seen here PDG David Kennedy making the presentations
ROTARY INFORMATION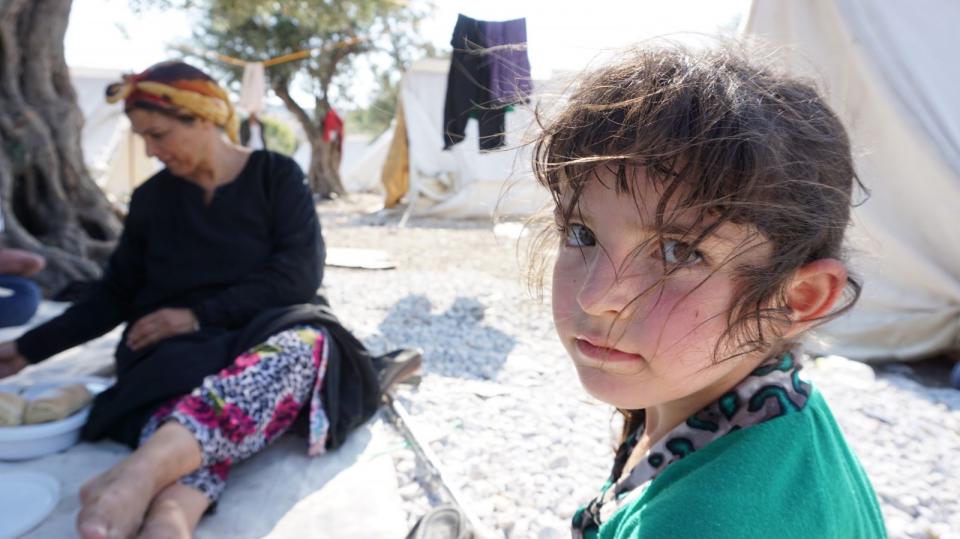 Photo Credit: Rachel Harvey/ShelterBox.
In Syria, where a civil war has been raging since 2011, more than 6,000 people flee the country every day. As of September, more than 4.1 million people have become refugees, and 7.6 million more have been internally displaced.
"The plight of Syria's refugees is a litmus test for the world's compassion," says Rotary International General Secretary John Hewko. "Rotary members worldwide are profoundly disheartened by the refugee crisis now unfolding in Syria and other parts of the world," which the United Nations has described as the worst in decades.
"Rotary is following the situation closely," Hewko says. "We know our members have an inherent desire to act, to relieve the suffering and uncertainty that displaced individuals and families are facing. We call on you to respond as Rotarians have for more than 100 years: to use your professional skills and acumen, leverage your connections to other leaders, and mobilize your local communities to provide the necessary resources and funding to address the humanitarian crisis."
Rotary members can donate to the disaster relief efforts of our project partner ShelterBox. The organization has supported the Syrian relief effort for nearly four years and is working with other agencies to continue distributing relief materials. ShelterBox is also working with communities in Greece to provide aid and supplies to displaced people passing through the region.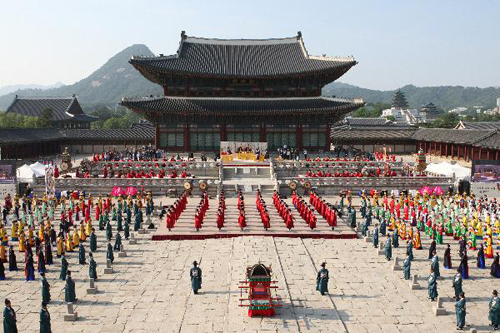 Jones & Turner Travel Associates is a boutique style travel agency catering for the more discerning traveller
in search of new experiences or holidays with a difference. Attending a convention in Seoul is a special
experience which will enable you to sightsee in one of the world's most energetic and culinary enriched
regions. You'll find traditional tea houses and regal palaces alongside elegant shopping malls and bustling
markets. Let us make your convention experience easy, we would be happy to take the time to discuss this
memorable destination and the diverse ways it can be discovered.
Seoul Convention twin share from $3200*
Tour 2016 single from $4580*
Your experience includes:
• Sydney to Seoul return with Korean Airlines (Economy)
• 8 nights accommodation at the Ramada Jongo Hotel,
Soul including daily breakfast (or similar)
• Return airport group airport – hotel transfers
• A half day city sightseeing tour with the group with
lunch included.
• A full day sightseeing tour to the DMZ with lunch included.
Your Rotary Contact for this tour will be Marilyn Roberts, D9700 District Convention Chair.
For more information, contact Marilyn on mobile 0412 739 909, phone 6921 3135 or email [email protected]
Important deadlines for Rotary Registration
15 December 2015: Early-registration discount ends.       $310 US
31 March 2016: Preregistration discount ends                    $375 US
30 April 2016: Registration/ticket cancellation deadline   $440 US
1 June 2016: Online registration ends; deadline for cancellations due to visa denial.
They require a minimum of 30 people to ensure this price, and booking for this tour closes December 11 2015.
LATEST NEWS FROM RAGES.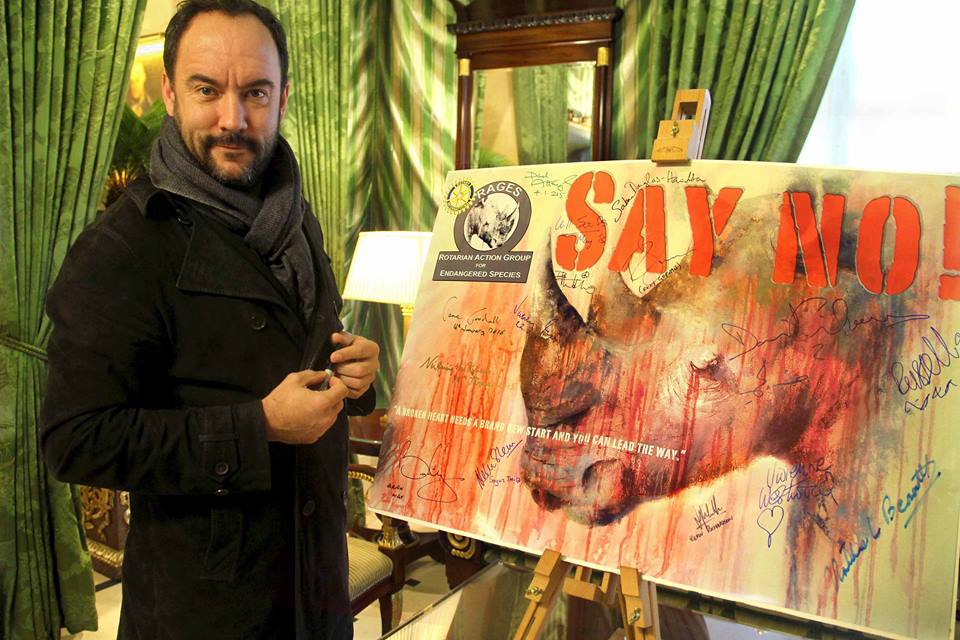 The One Fight. Unite team are thrilled to have Dave Matthews sign our Say No campaign poster. Dave Matthews with his Dave Matthews band are pretty legendary in everything they do. South African-born American singer-songwriter and a winner of two Grammy awards is a personal favourite of ours, especially "Song That Jane Likes" and "You and Me", and fantastic track he wrote for The Matrix Reloaded film – "When The World Ends". The rest of his work is history.
We'd also like to say thank you to all the support that he's given throughout the years to our patron Dr. Jane Goodall with his benefit gigs and support.
Thank you Dave Matthews.

ONLY IN AFRICA
 
The tipping point is now here for the elephants and only n Africa can we do something to prevent the extinction of the African elephant.  One elephant is killed every 15 minutes for what?
FOOTNOTE
ARMISTICE DAY 2015.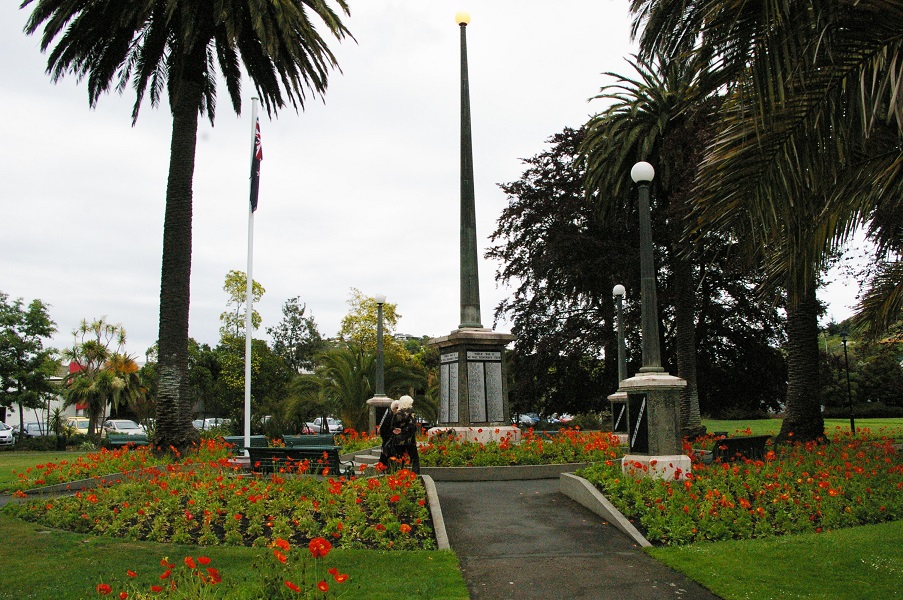 Nelson War Memorial with poppies in bloom.
 
On our visit ot New Zealand we went to the war memorial in Nelson on Armistice Day and learned that:
8,556 New Zealanders served at Gallipoli with 7,991 casualties or 93% or which 2779 were killed in action.
55,000 Australians with 28,150 casualties or 53% of which 8,709 were KIA .
10,500 Indians with 46% casualties.
360,000 British with 73,485 casualties or 22% of which 21,225 KIA
Turkey lost 220,000 KIA.
A must visit is the Gallipoli exhibition at the Te Papa Museum in Wellington.
Te Papa Museum Gallipoli Exhibition Wellington.
Bulletin Editor and Web Site:  John Glassford
Yours in Rotary John Glassford Chair 2014 -2016
Rotarian Action Group for Endangered Species
Don't  forget to regularly check our club web site for current information such as bingo rosters and various newsletters from the District Governor, the School of St. Jude's, the monthly membership on the move newsletter as well as several other club bulletins.
Rotary International President K.R. "Ravi" Ravindran
Governor of District 9700 Gary Roberts
Coolamon Club President  Wayne Lewis
Coolamon Club Secretary Paul Weston
Club Treasurer  Henk Hulsman
Coolamon Rotary Club Inc. P.O. Box 23 COOLAMON N.S.W. 2701
Websites of Interest
Coolamon Rotary Club: http://coolamonrotary.com
Road MAPS to Africa a Coolamon Rotary Project: http://www.mountainsofthemoon.org/
Rotary Down Under on line: http://flipflashpages.uniflip.com/2/26587/49598/pub
Mount Kenya 2015 Web Site incorporating the ORK: http://theork.com/
Our Rotary Centennial Twin Club Hout Bay, Cape Town, South Africa: http://www.rotaryhoutbay.org
Rotarian Action Group for Endangered Species RAGES: http://www.endangeredrag.org/#