Coolamon Rotary News Bulletin #20

NOVEMBER IS ROTARY FOUNDATION MONTH.


FOUNDATION CENTENNIAL
THE ROTARY FOUNDATION IS TURNING 100!
Rotary is marking the Foundation's centennial with a year of festivities. The celebration kicks off at the 2016 Rotary Convention in Seoul and will culminate at the 2017 convention in Atlanta.
Join in and show your support for The Rotary Foundation. Here are some ways to get involved:
Plan an event in your community to raise awareness of Rotary and its Foundation.
Promote projects your club or district is involved in that are funded by the Foundation.
Empower The Rotary Foundation to support the good work of Rotary clubs around the world by making a special contribution.
Apply for a grant from the Foundation to fund a project.
"WE SHOULD NOT LIVE FOR OURSELVES ALONE, BUT FOR THE JOY IN DOING GOOD FOR OTHERS."
— ARCH C. KLUMPH, LETTER TO ROTARY CLUB PRESIDENTS, 5 FEBRUARY 1929
The seed for The Rotary Foundation was planted by Rotary President Arch Klumph at the Atlanta Convention in 1917. From the first gift of $26.50, the Foundation's assets have grown to approximately $1 billion, and more than $3 billion has been spent on programs and projects — transforming millions of lives across the globe.
MEETING MONDAY NOVEMBER 23rd. 2015
Rotary Meeting 23rd November
Attendance 24
Meeting was chaired by PP Mark Reardon.
Guest: John and Rosalie Bond, Marion Farrell, Heidi Shuter, Louise Shuter and Marg Perkin.
Visiting Rotarians President Geoff Hamilton, PP Phil McIntosh, Tim Barter, Jonathan Shuter, David Pyke and John Hawkins all from Wollundry
President Geoff Hamilton presented our club with a cheque for $2000.00 in payment for our help with the 'Beers and Gears Festival' also Phil McIntosh and Tim Barter gave a report on the success of the festival.
It is good to have a working and fun relationship with Wollundry Rotary Club.
Our Guest Speaker was Heidi Shuter who spoke on her recent Youth Exchange to Austria. She spoke of the many friends she has made along the way, the 10 wonderful country's she has visited and is very grateful for the opportunity Rotary gave her.
Heidi Shuter was given a Vote of Thanks by PP Garth Perkin.
PP Ian Jennings ran a speedy fine session followed by the drawing of the Raffle won by Mark Reardon.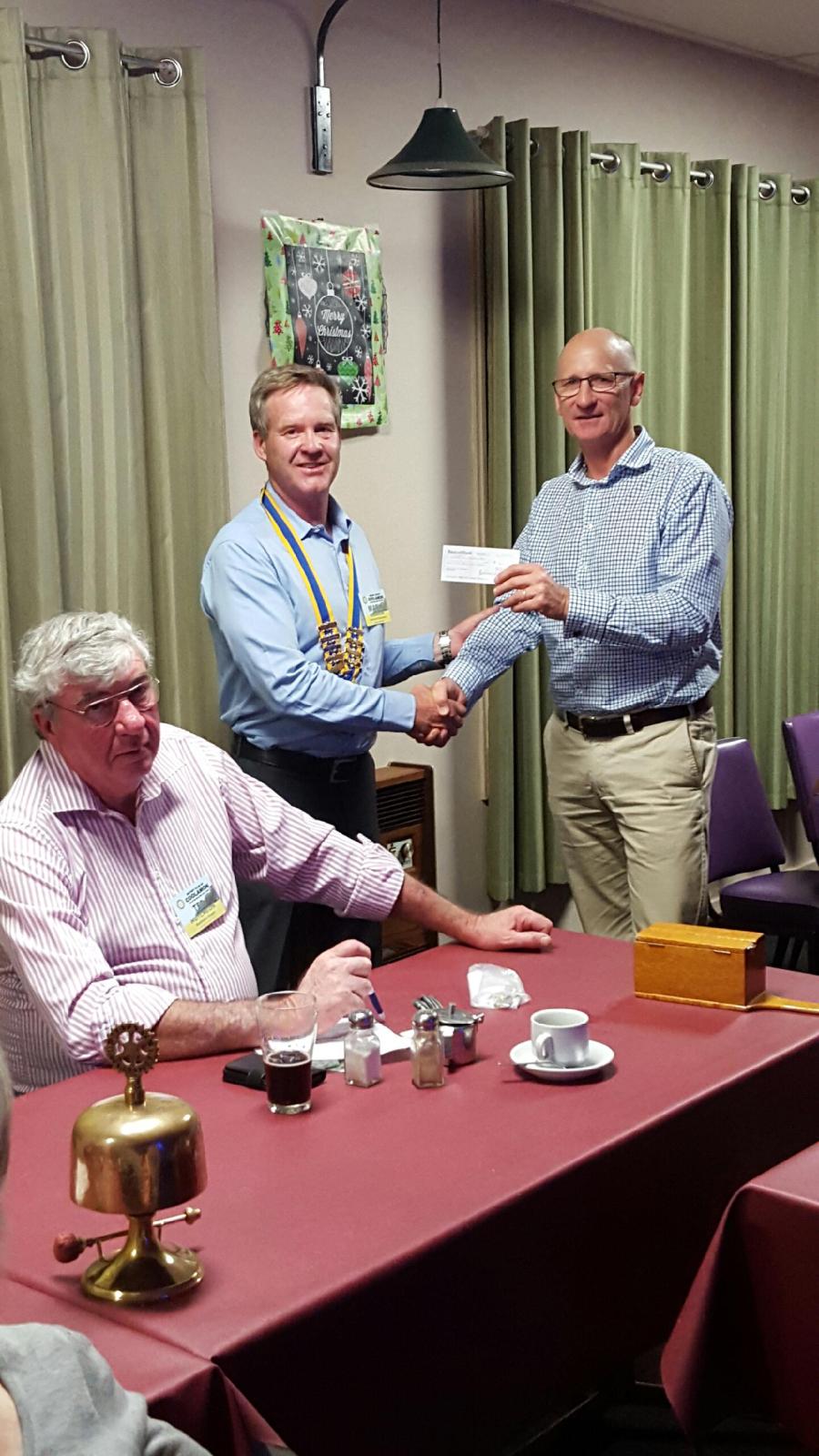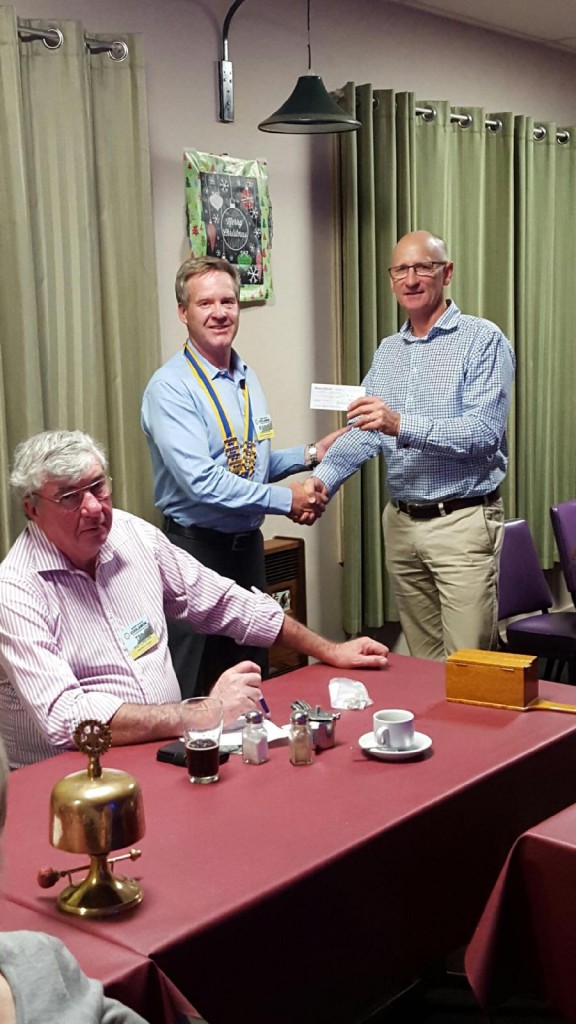 PP Mark Reardon receives the cheque from Wollundry's President Geoff Hamilton.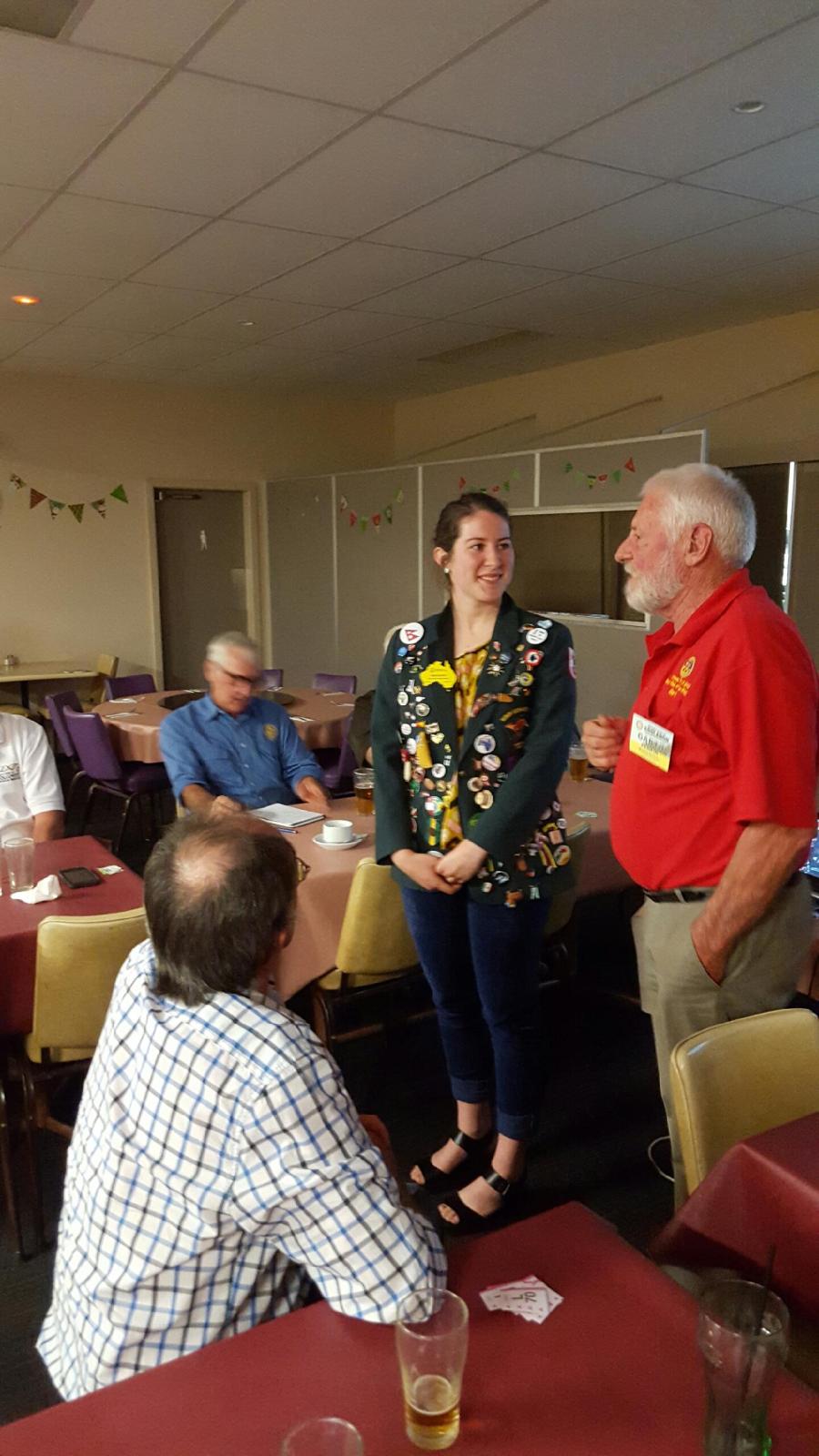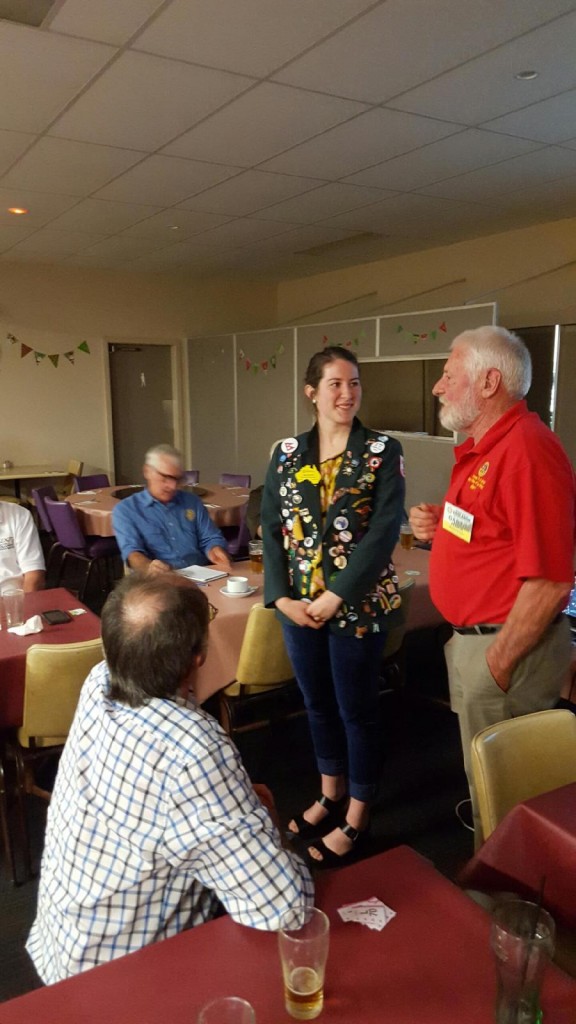 Heidi Shuter was given a Vote of Thanks by PP Garth Perkin.
Diary Reminders
Saturday 5th December Ganmain Twilight Markets 3.30 pm-8.00 pm.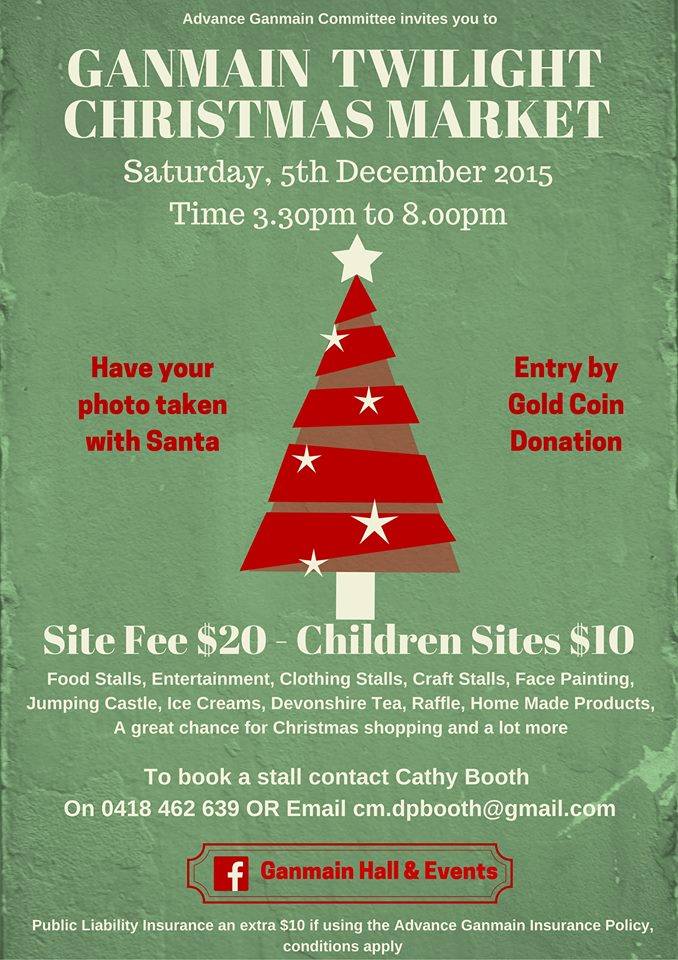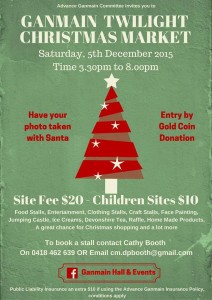 BINGO Roster:  December 10th Paul Weston (Capt) Trevor Parkes, Ted Hutcheon, Leslie Weston.
*Saturday December 12th Annual Christmas party at Marg and Garth Perkins' Home.
*Monday 29th February Joint Vocational Service Meeting with WW Sunrise in Ganmain at Huff 'n' Puff Constructions.
Friday 22nd – Sunday 24th April 2016 D9700 Conference in Wagga Wagga.
Saturday 28th May 2016 – Wednesday June 1st Seoul RICON South Korea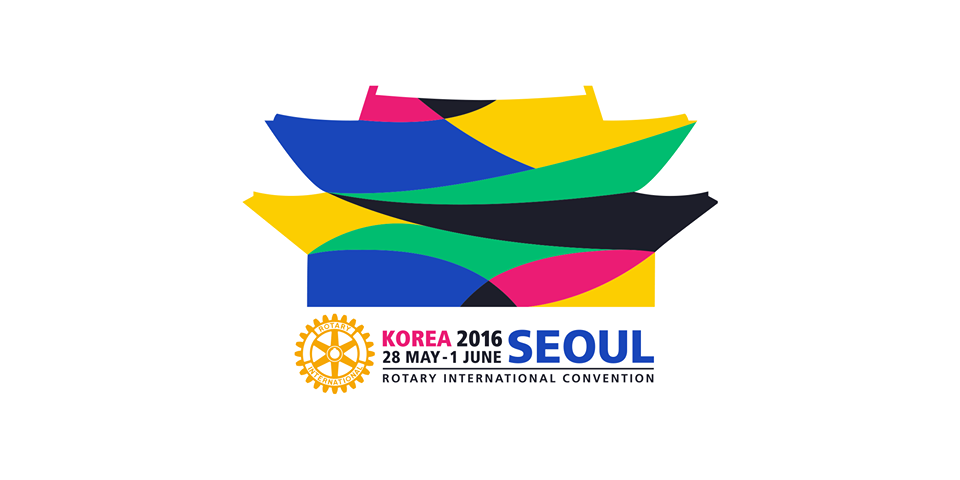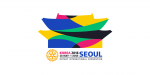 *Partners and Guests Night.
Apologies for Monday meetings call Ian Jennings on 0428 492 157  BY FRIDAY 12.00 pm.
ON THE LIGHTER SIDE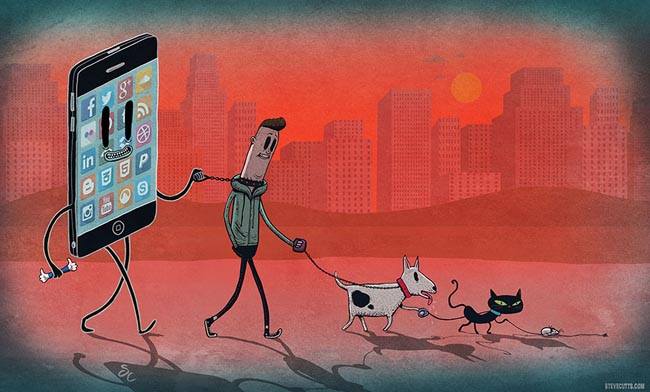 HOW TO CALL THE POLICE WHEN YOU'RE A SENIOR CITIZEN
George Phillips, an elderly man from Meridian, Mississippi, was going up to bed, when his wife told him that he'd left the light on in the garden shed, which she could see from the bedroom window.
George opened the back door to go turn off the light, but saw that there were people in the shed stealing things.
He phoned the police, who asked, "Is someone in your house?"
He said, "No, but some people are breaking into my garden shed and stealing from me."
Then the police dispatcher said, "All patrols are busy. You should lock your doors and an officer will be along when one is available."
George said, "Okay."
He hung up the phone and counted to 30. Then he phoned the police again.
"Hello. I just called you a few seconds ago because there were people stealing things from my shed. Well, you don't have to worry about them now because I just shot and killed them both. The dogs are eating them right now," and he hung up.
Within five minutes, six police cars, a SWAT team, a helicopter, two fire trucks, a paramedic, and an ambulance showed up at the Phillips' residence, and caught the burglars red-handed.
One of the policemen said to George, "I thought you said that you'd shot them!"
George said, "I thought you said there was nobody available!"
Don't mess with old people.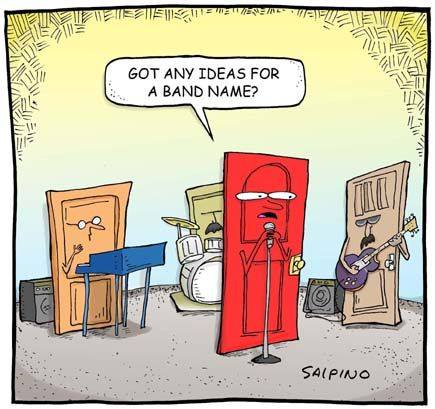 ROTARY INTERNATIONAL PRESIDENT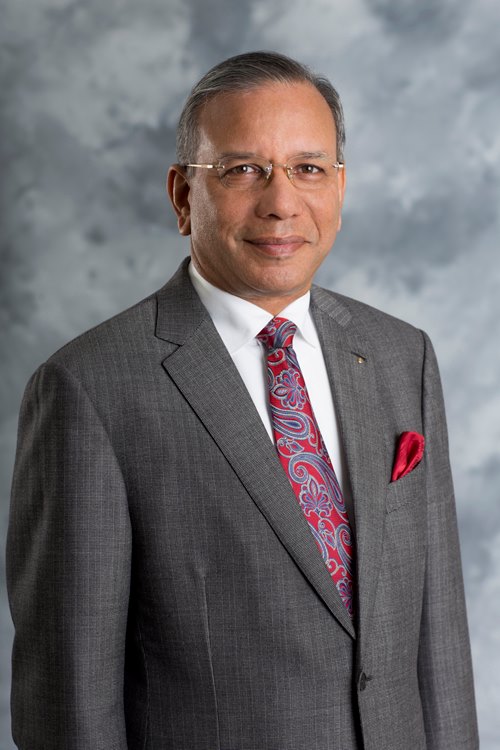 K.R. "RAVI" RAVINDRAN

Rotary Foundation Chair Ray Klinginsmith and I invite you to join us for my Presidential Conferences, a series of five conferences held all over the world, beginning with the Rotary World Peace Conference 2016. Learn more: http://on.rotary.org/Peace_Conference and find out when the rest of the conferences will take place: http://bit.ly/1MMi59I
The first of the Presidential Conferences, the Rotary World Peace Conference, will take place 15-16 January 2016 in Ontario, California.
With five plenary sessions and over 80 panels and faciliated sessions, the conference is an opportunity to exchange ideas and solutions with leaders and experts in conflict prevention and resolution. The conference is open to both Rotary members and the general public.
 DISTRICT GOVERNOR GARY ROBERTS D 9700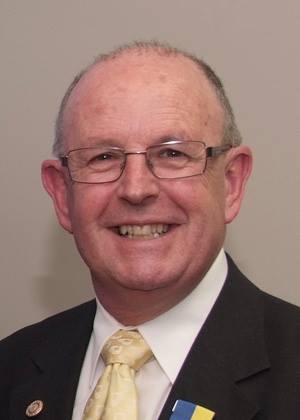 Out there in a Pacific country not all that far from New Zealand, take 300 families who have never thought about growing their own vegetables, give them some seedlings and some fertilizer, get them together in community groups and give them some training, then visit each family and give them some more training and motivation. Then give them some wire to fence their garden against roaming livestock and some extra to build enclosures for chickens and ducks. Show them the art of composting and raising their own seedlings.
Reward their efforts with day old chicks and ducklings and encourage them not to eat all the eggs, but to always have some on hand for broody hens and ducks to nest. In just over a year, the photos tell the story. Happy communities self sufficient with enough vegetables to feed their families and share with others and improved livelihoods from the sale of livestock. Restaurants are currently paying them up to NZ $63 for a duck. We plan to do it all over again with another 300 communities. If you want to make a real difference contact
[email protected]
for more details.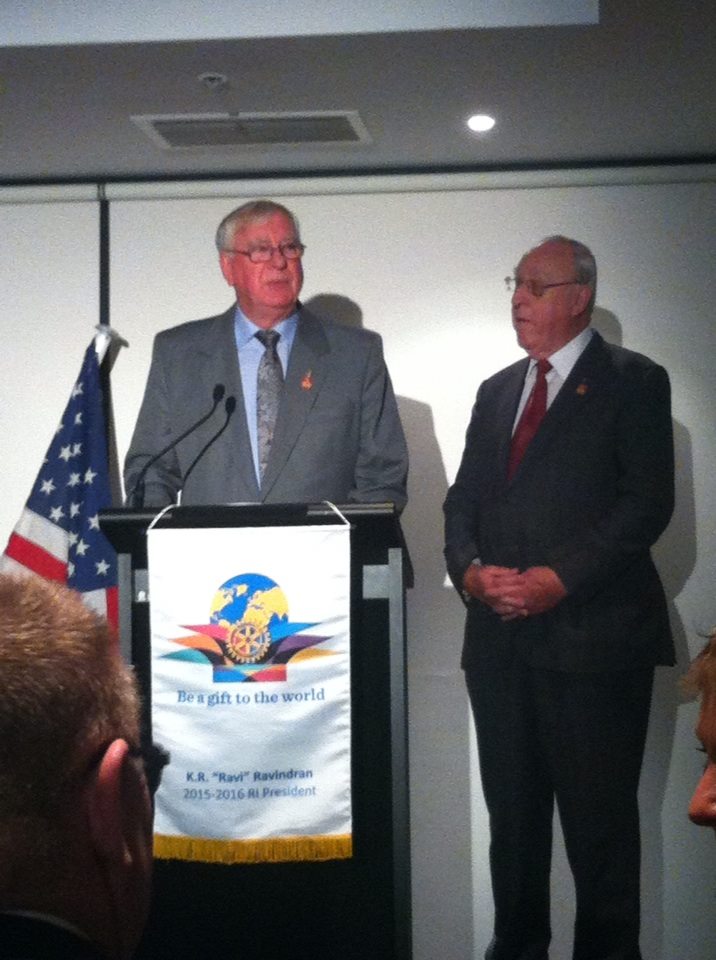 RIPE Nominee Ian Risley & RIPE John Germ at RI Institute Melbourne
ROTARY INFORMATION
CHULALONGKORN CELEBRATES 10 YEARS OF EQUIPPING LEADERS TO BUILD PEACE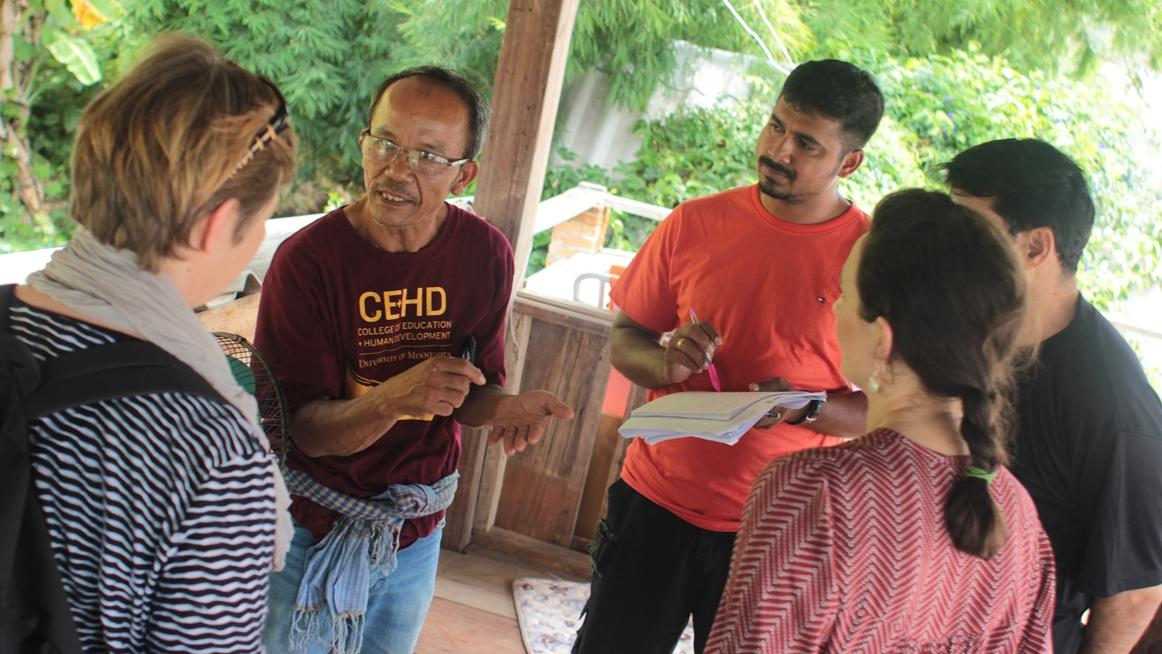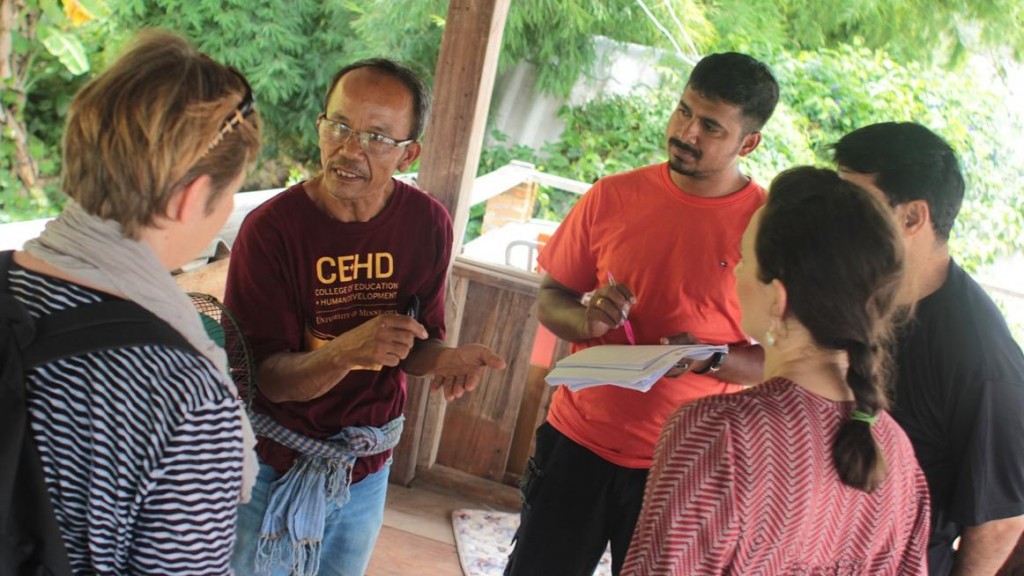 Rotary Peace Fellows at Chulalongkorn University in Bangkok discuss peacebuilding strategies during a field study.
Photo by Stephanie van Pelt.
Bobby Anderson was helping former freedom fighters in Aceh, Indonesia, adjust to life after combat when he heard about the Rotary Peace Center at Chulalongkorn University in Bangkok.
Anderson, who became part of the 2010 class of Rotary Peace Fellows, says the program allowed him to reflect upon the work he had already done and gain a larger perspective beyond day to day practicalities.
"To be able to meet other people that had done similar work in other places and to be exposed [during field study] to the disarmament, demobilization, and reintegration situation in Nepal was fascinating and helped me change how I think about the way I manage my own programs," Anderson says.
Through its six peace centers, Rotary is developing leaders to become catalysts for peace in their communities and around the globe. The Chulalongkorn program offers a professional development certificate to individuals already working in fields related to peace.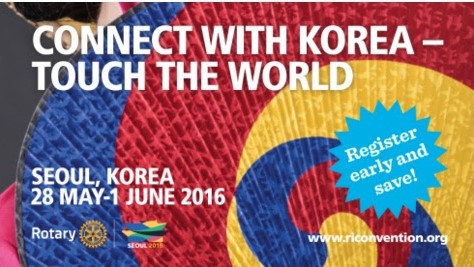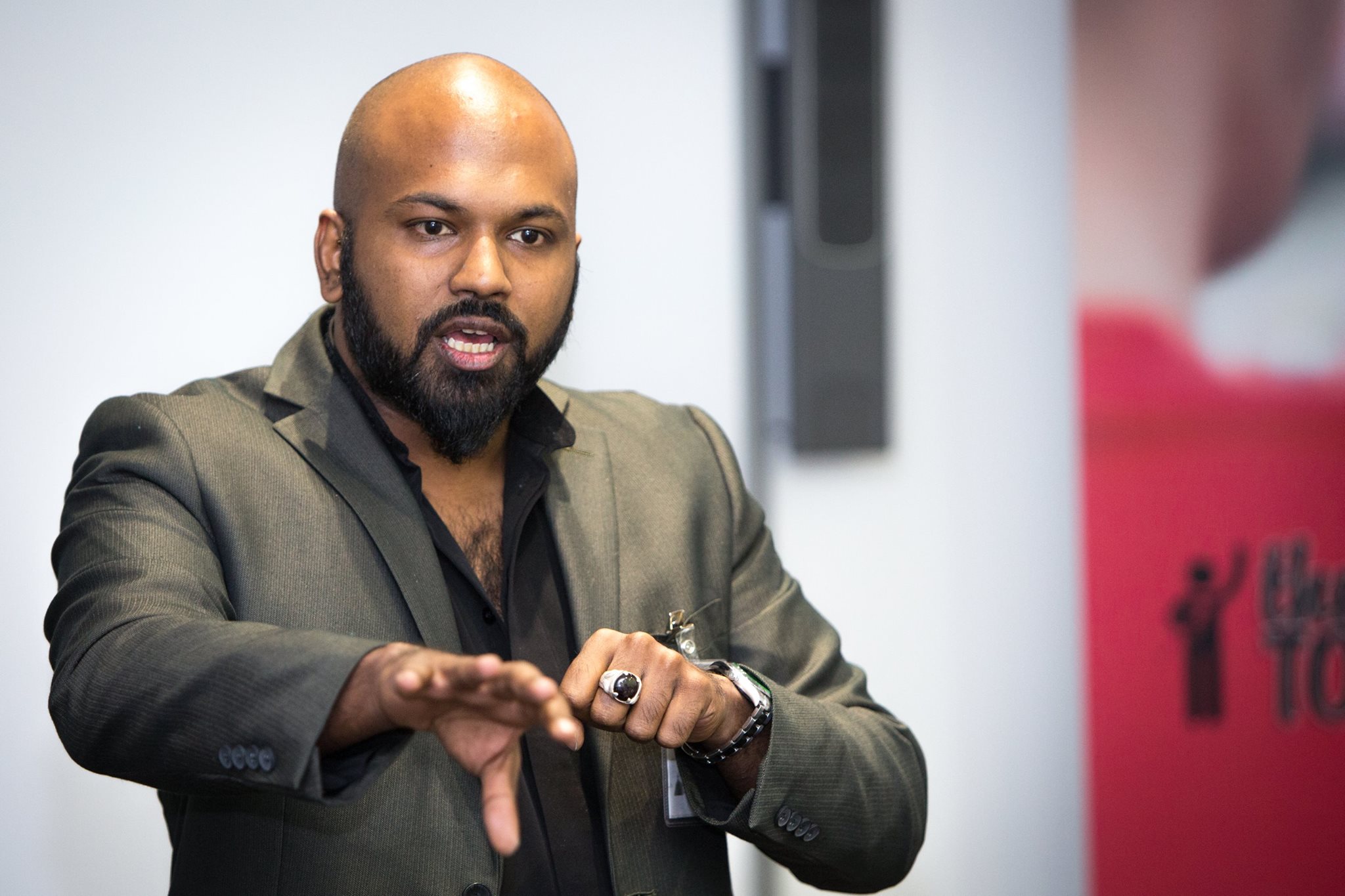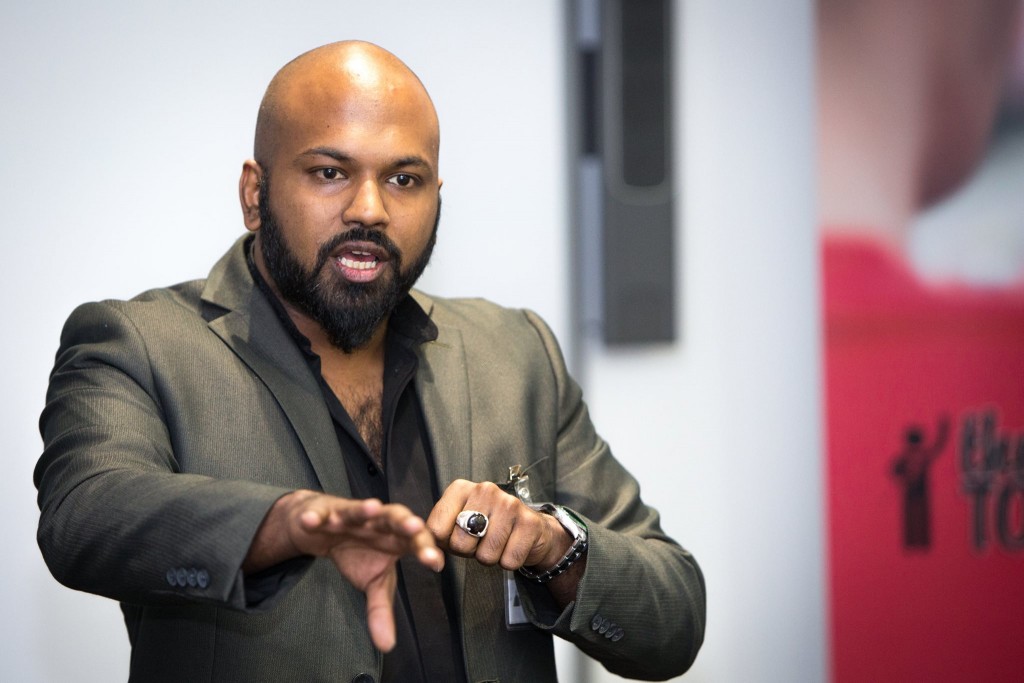 DANANJAYA HETTIARACHCHI
B Bus (Mkt & Mgt) – MBA – PGDip (HRD & PM) – Prof Dip Mkt (CIM)
From a troubled youth to becoming one of the world's leading motivational speakers, Dananjaya's life has been a roller coaster ride of self discovery and growth. In a journey that took over ten years, he managed to transform his life from being a lost teenager to a role model. In 2014, Dananjaya was ranked as the World Champion of Public Speaking by Toastmasters International, which is recognized to be the world's leading authority in Public Speaking and Communication, triumphing over 33,000 contestants from 120 countries across the world. He remains the first and the only Asian representing an Asian Toastmaster District to win this title in the 75-Year History of the contest. Dananjaya's winning speech was rated among the "Most talked-about speeches of 2014" by Fortune magazine, alongside Nobel Peace Prize Winner Malala Yousafzai's acceptance speech & Facebook COO, Sheryl Sandberg's speech delivered at Harvard University.
One of the many speakers at Seoul in 2016.
ROTARY INTERNATIONAL CONVENTION SEOUL 2016
Endangered White Rhino Nola Dies at San Diego Zoo Safari Park
Then there were THREE left in the world.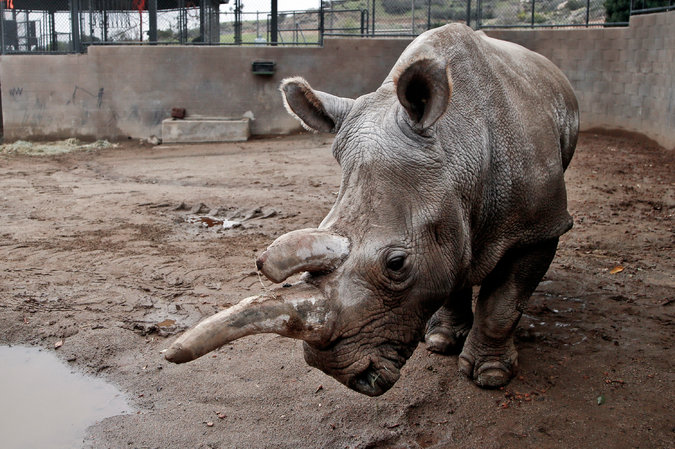 Nola, one of only four known northern white rhinoceroses, died on Sunday at the San Diego Zoo Safari Park, the park said in a statement. The park said that Nola, 41, had a bacterial infection, as well as age-related health issues, and that officials made the decision to euthanize her after her condition worsened overnight on Saturday.
EXTINCTION IS FOREVER!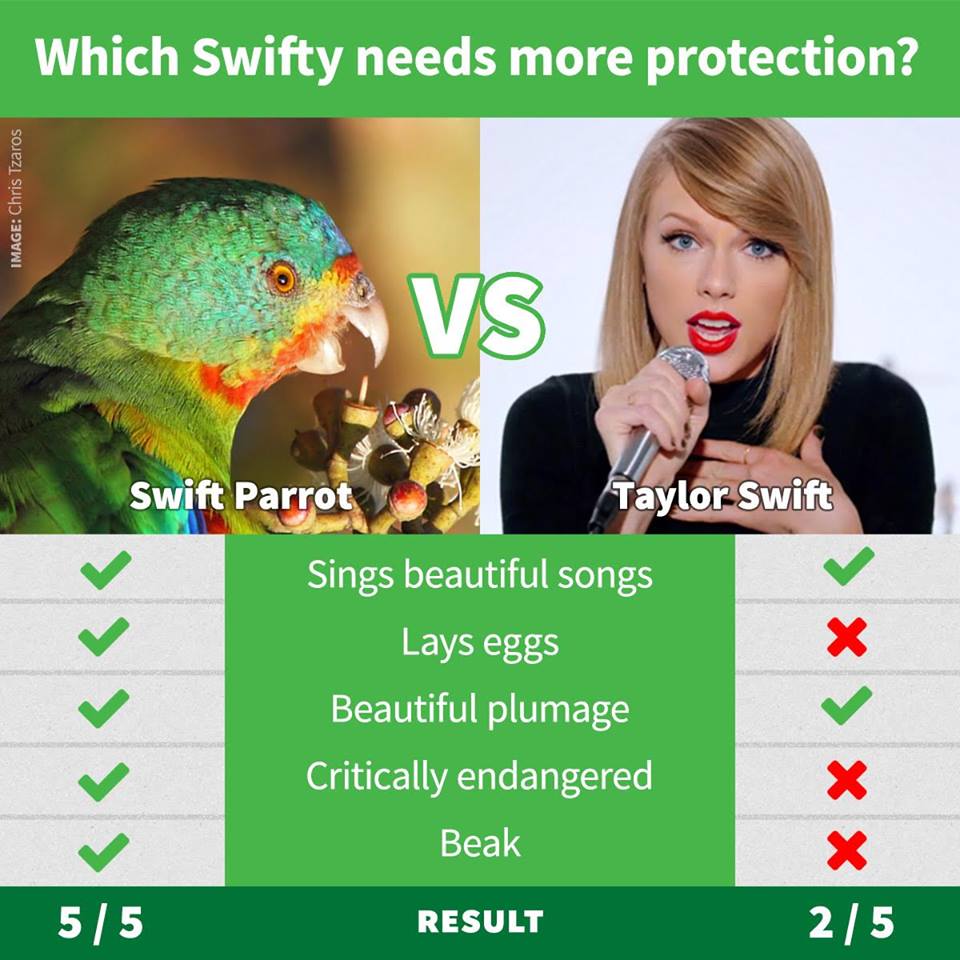 After a rigorous* scientific study, the results are in. The swift parrot (aka swifty) clearly deserves more protection than Grammy Award winning artist, Taylor Swift.
Yesterday, after years of campaigning, the Tasmanian Government finally gave one of Australia's most endangered birds a hope for a brighter future.
The swifty needs old trees with hollows to nest in – exactly the same kind that the forestry industry likes cutting down. Now, the industry has suspended logging in critical swifty habitat on Tasmania's Bruny Island – meaning this beautiful songbird has a chance of survival.
*Not really that rigorous or scientific, but you get the picture.
ONLY IN AFRICA
 
Seen it all now!!!
FOOTNOTE
 A RIDDLE
As I was going to St. Ives,
I met a man with seven wives,
Each wife had seven sacks,
Each sack had seven cats,
Each cat had seven kits:
Kits, cats, sacks, and wives,
How many were there going to St. Ives?
THE FIRST CORRECT ANSWER WINS THE 5 RAFFLE TICKETS AT NEXT WEEK'S MEETING.
P.S. We are here! Working Hard!


Aldinga Beach South Australia.
Bulletin Editor and Web Site:  John Glassford
Yours in Rotary John Glassford Chair 2014 -2016
Rotarian Action Group for Endangered Species
Don't  forget to regularly check our club web site for current information such as bingo rosters and various newsletters from the District Governor, the School of St. Jude's, the monthly membership on the move newsletter as well as several other club bulletins.
Rotary International President K.R. "Ravi" Ravindran
Governor of District 9700 Gary Roberts
Coolamon Club President  Wayne Lewis
Coolamon Club Secretary Paul Weston
Club Treasurer  Henk Hulsman
Coolamon Rotary Club Inc. P.O. Box 23 COOLAMON N.S.W. 2701
Websites of Interest
Coolamon Rotary Club: http://coolamonrotary.com
Road MAPS to Africa a Coolamon Rotary Project: http://www.mountainsofthemoon.org/
Rotary Down Under on line: http://flipflashpages.uniflip.com/2/26587/49598/pub
Mount Kenya 2015 Web Site incorporating the ORK: http://theork.com/
Our Rotary Centennial Twin Club Hout Bay, Cape Town, South Africa: http://www.rotaryhoutbay.org
Rotarian Action Group for Endangered Species RAGES: http://www.endangeredrag.org/#