Coolamon Rotary News Bulletin #21

NOVEMBER IS ROTARY FOUNDATION MONTH.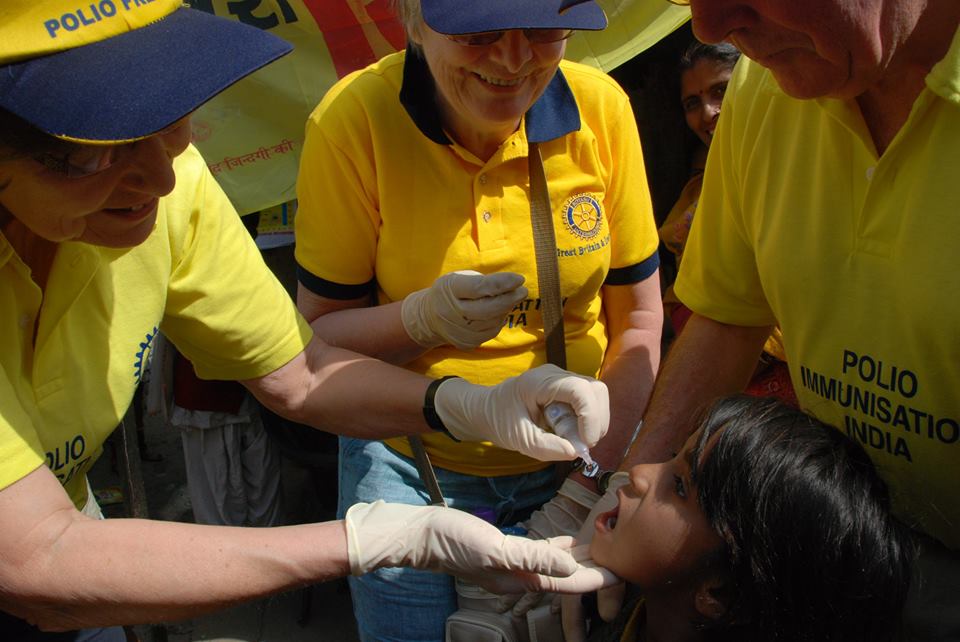 The Rotary Foundation has been recognised by CNBC as one of the top 10 charities changing the world in 2015.
The Rotary Foundation is Rotary's own global charity, tackling challenges such as poverty, illiteracy and polio eradication.
Did you know, since Rotary committed to polio eradication in 1985, over 2.5 billion children around the world have been vaccinated against the disease.
The Foundation also does lots of work in Great Britain and Ireland, and if you're interested in volunteering your time and talents, check out our website:http://www.rotarygbi.org/about-us/charity-work/
You can also read the whole top 10 here:http://cnb.cx/1NoAEkt
MEETING MONDAY NOVEMBER 30th. 2015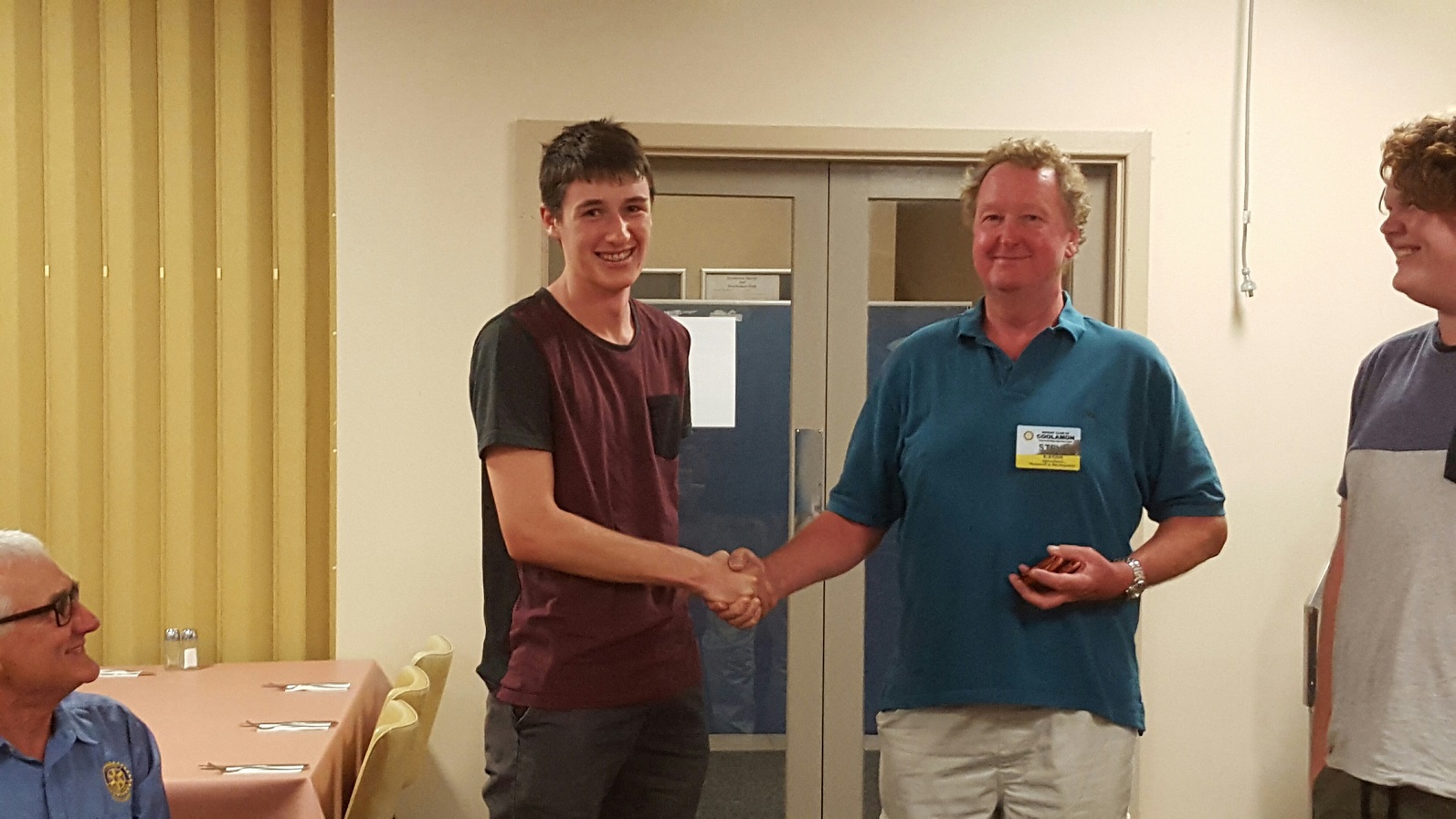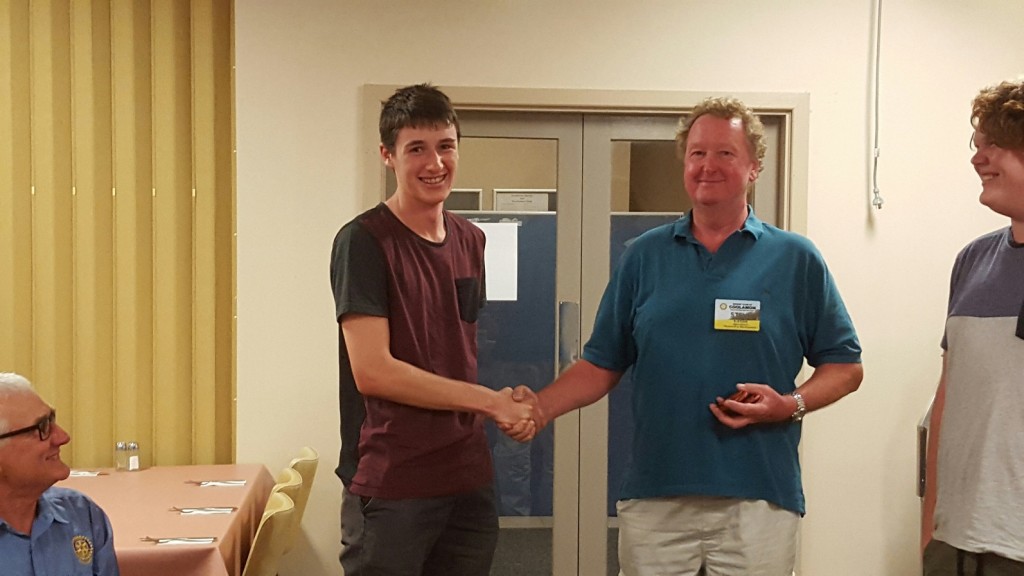 Thomas Grahame and Ben Dalgarno-Fixter being thanked by Steve Exton following their talks on their engineering studies at Woolongong University.
Rotary Meeting 30th November 2015
Attendance 18
Meeting was chaired by PP Garth Perkin.
Guests: Marilyn Jennings, Tom Graham and Ben Dalgarno-Fixter.
Our guest speakers were past participants of the Rotary Summer Science School and they thanked the club for making it possible for them to attend. Tom has just completed the first year of a double degree in Engineering and Commerce at Wollongong University and attributes his academic direction to his participation in the Summer Science School.
Ben has just completed year 12 at Coolamon Central School and has early entry into Wollongong University and a University scholarship to study Engineering, and likewise attributes his career direction to the Summer Science School.  It is interesting to note that Tom's mother Jodie and aunt were past participants in Rotary's NZ Twin Exchange Program. Ben's father Barney Dalgarno is an ex member of our Club. We wish Tom and Ben well in their career choice.
Ben and Tom were given a vote of thanks by Rotarian Steve Exton.
Sergeant at Arms, Ted Hutcheon, gave a witty fine session followed by the drawing of the raffle won by Henk Hulsman.
Ian Jennings Reporter Ian Durham photographer.
Diary Reminders
Saturday 5th December Ganmain Twilight Markets 3.30 pm-8.00 pm.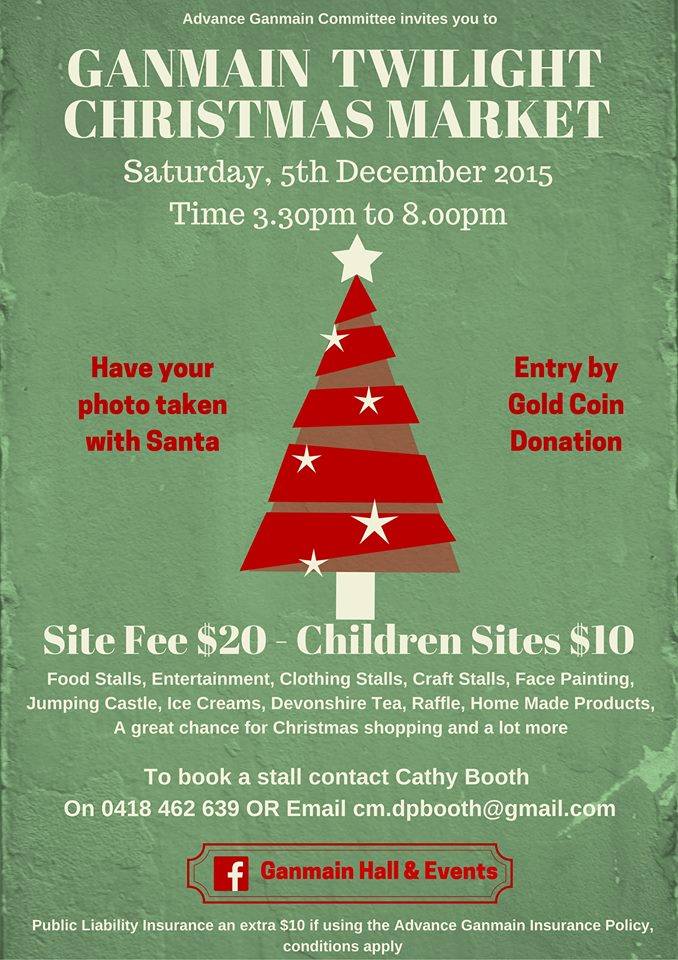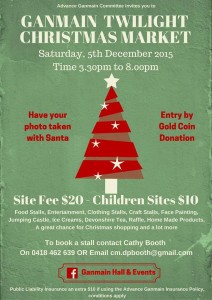 BINGO Roster:  December 10th Paul Weston (Capt) Trevor Parkes, Ian Jennings, Leslie Weston.
Monday 7th December Last meeting before the Christmas Party and the holiday break.
*Saturday December 12th Annual Christmas party at Marg and Garth Perkins' Home.
*Monday 29th February Joint Vocational Service Meeting with WW Sunrise in Ganmain at Huff 'n' Puff Constructions.
Friday 22nd – Sunday 24th April 2016 D9700 Conference in Wagga Wagga.
Saturday 28th May 2016 – Wednesday June 1st Seoul RICON South Korea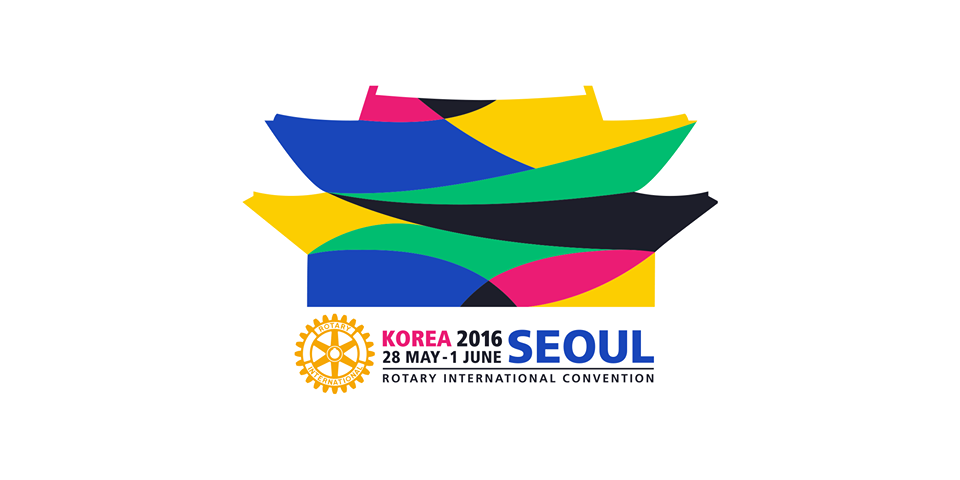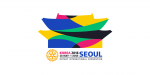 *Partners and Guests Night.
Apologies for Monday meetings call Ian Jennings on 0428 492 157  BY FRIDAY 12.00 pm.
ON THE LIGHTER SIDE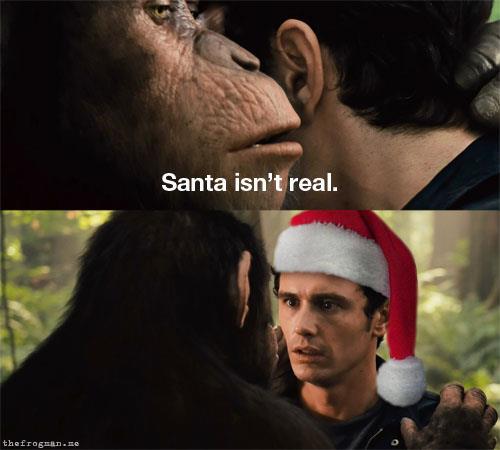 A NICE OUTING
A farmer and his pig were driving down the road when a cop pulled him over. The cop asked the farmer, "Didn't you know it is against the law to ride with a pig in the front of your truck?"
The farmer replied, "No, I didn't know that."
The cop asked the farmer where he was going, and he said, "To Memphis."
The cop said, "I will let you off the hook this time if you promise to take the pig to the zoo when you get to Memphis."
So the farmer promised he would.
Several days later the cop spotted the farmer with the pig driving down the road and pulled him over again. The cop said, "I thought I told you to take this pig to the zoo when you got to Memphis."
And to this the farmer replied, "I did, and we had so much fun, I'm taking him to the circus."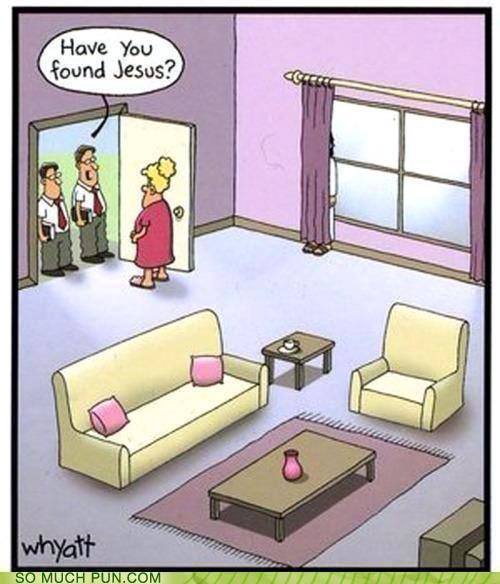 ROTARY INTERNATIONAL PRESIDENT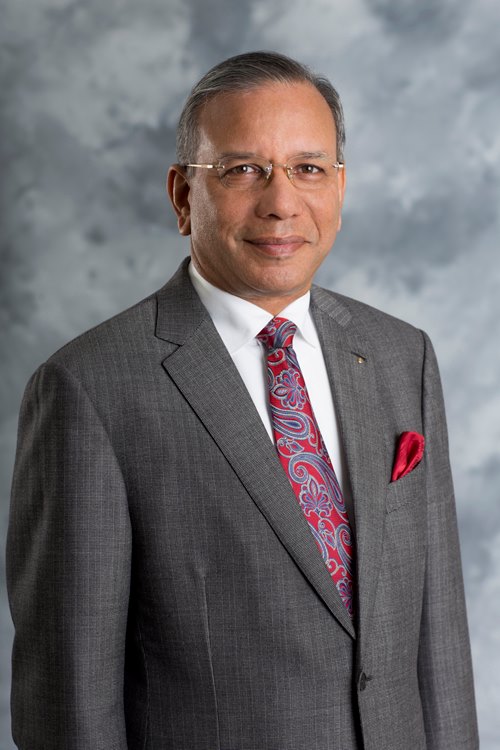 K.R. "RAVI" RAVINDRAN
In my presidential message for December, I share a historical story that I hope will remind you all to continue being a Gift to the World during this season of giving.
DECEMBER 2015
When the Canadian army liberated the Netherlands in 1945, they found the country on the brink of starvation. Seeing the suffering of so many, and especially moved by the faces of the children, four Canadian privates stationed near Apeldoorn that year decided to make that Christmas special for as many Dutch children as they could.
Together, they made the rounds among their fellow soldiers, collecting chocolate bars and chewing gum, candy and comic books. In their spare moments, they built toy trucks out of wood and wire, sawed scrap lumber for building blocks; one, risking the military police, sold his cigarette ration on the black market, using the money to buy rag dolls. Each thought longingly of his own family at home; each channeled his energies instead toward the children whose Christmas they knew they could brighten.
 DISTRICT GOVERNOR GARY ROBERTS D 9700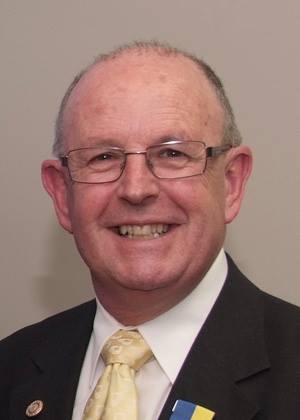 Australia will commit a further $72 million to the campaign to eradicate polio, Prime Minister Malcolm Turnbull says.
Prime Minister Malcolm Turnbull has joined other Commonwealth leaders and UN chief Ban Ki-Moon in committing to the eradication of polio.
At the Commonwealth leaders' meeting in Malta on Saturday Mr Turnbull said he was disappointed the crippling disease had not yet been wiped out but Australia remained committed to doing that.
He said Australia was putting in another $72 million to the eradication effort – $36 million to the Global Polio Eradication Initiative and another $36 million to the World Bank to support vaccination programs in countries where polio had been eradicated to ensure it did not return.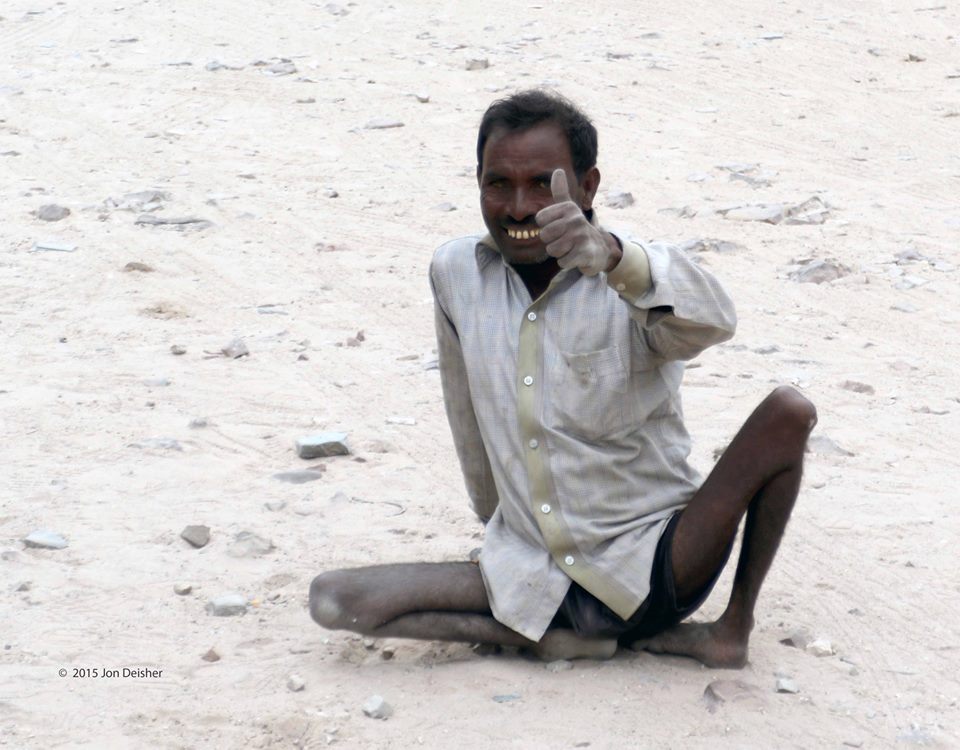 photo by Jon Deisher Anchorage RC.
Last February, took this photo of a post-polio man who probably had polio 15 or more years ago … he's been crawling and begging ever since. This is what we are working to avoid, prevent and the disease we work to eradicate. However, the post-polio victims (called "crawlers" in Africa and S. Central Asia) will need help for decades to come.
Rotary Club of Young Exchange Student Emily from Germany.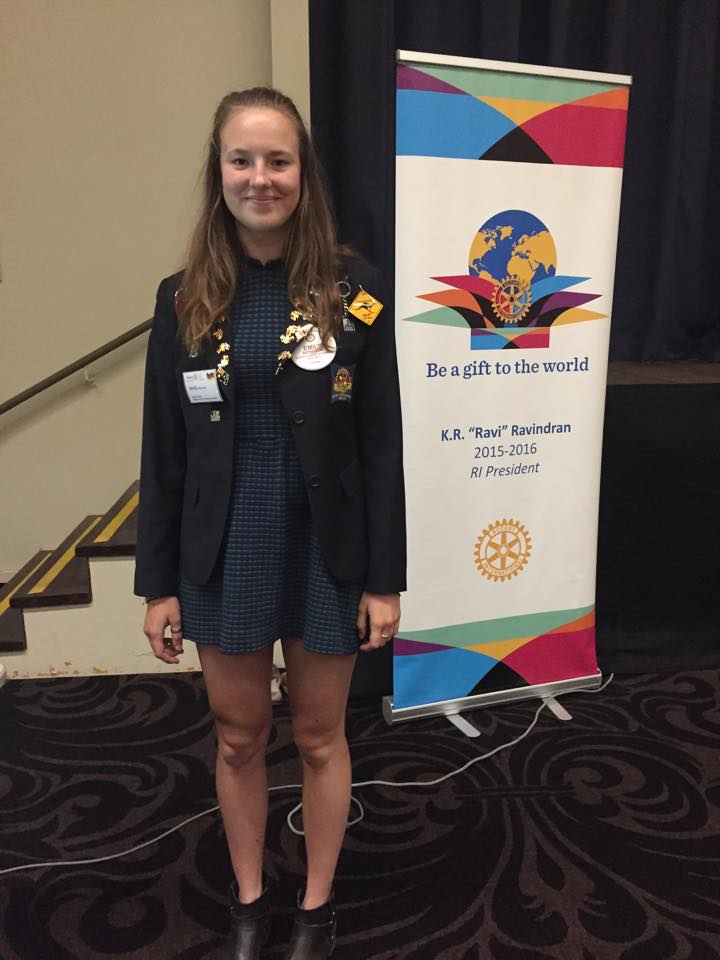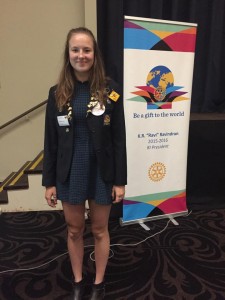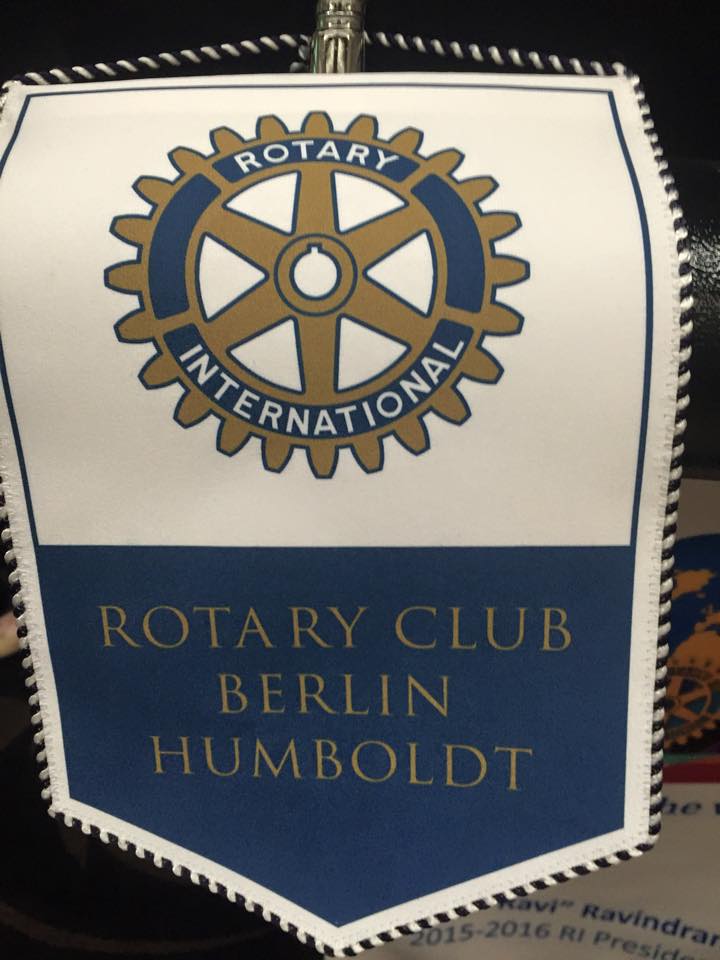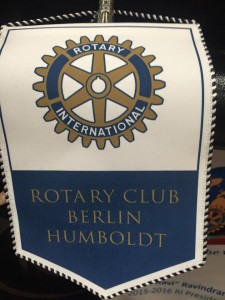 Emily our exchange student from Germany gave her wonderfully informative presentation. Emily arrived here on the 5th of August and is now in year 12. She has 
had many experiences and shared these as well as the differences between here and Germany. Thank you Emily for sharing your experiences with us.
ROTARY INFORMATION
AIDS TRAINING BRINGS LIFE TO LIBERIAN COMMUNITIES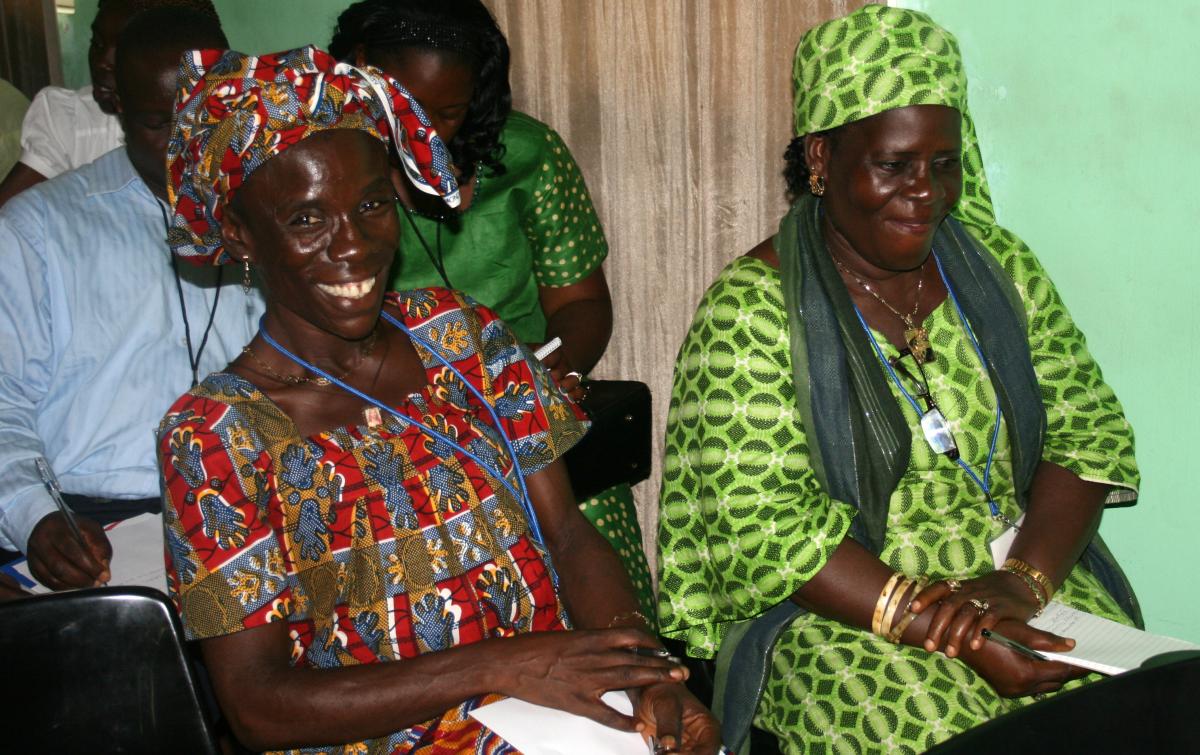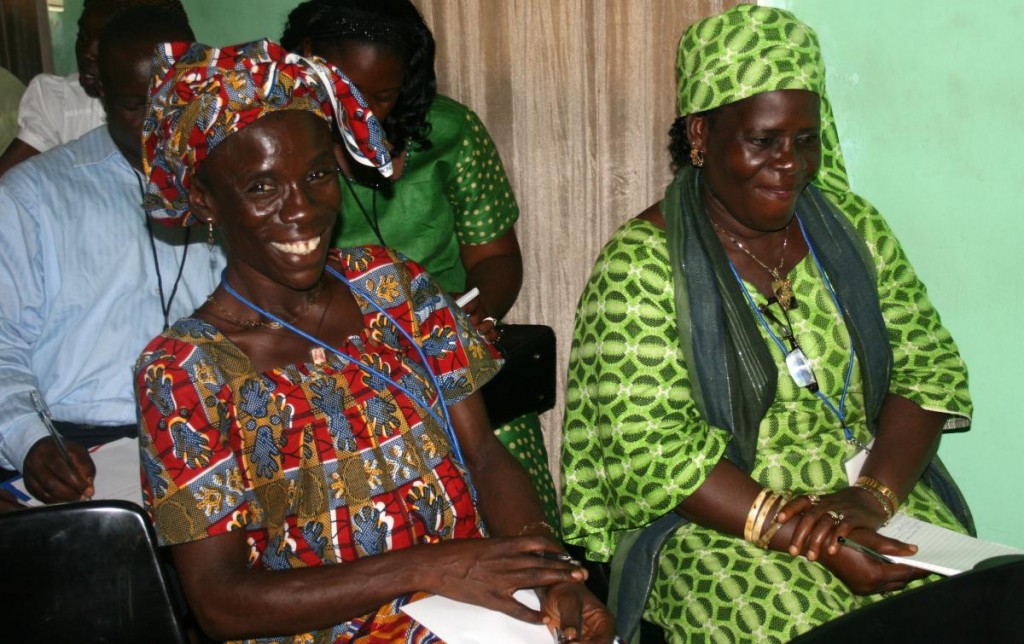 The impact of an HIV/AIDS vocational training project in Liberia can be assessed by the ultimate measure: life itself.
"There are children of HIV mothers living today who would not have seen their first birthdays [without the training]," says Elizabeth Mulbah, a member of the Rotary Club of Sinkor, Montserrado County, Monrovia, who delivered a lecture for health care providers about HIV/AIDS during the vocational training team's five-day workshop in 2012.
The goal of the team — comprised of individuals from the Los Altos Rotary AIDS Project in California, USA; the Rotary Club of Sinkor; St. Joseph's Catholic Hospital in Monrovia; Global Strategies for HIV Prevention, and the Center for HIV Information at the University of California, San Francisco — was to increase maternal HIV/AIDS services and to improve the quality of care in Liberian clinics.
Nearly 60 health care workers in Montserrado and neighboring Bomi counties learned techniques to prevent mother-child transmission of HIV and to improve their ability to diagnose and treat infected women. They also were taught how to pass along the information to other health care workers.
Now, a Rotary Foundation global grant is facilitating an expansion of the project to other parts of Liberia.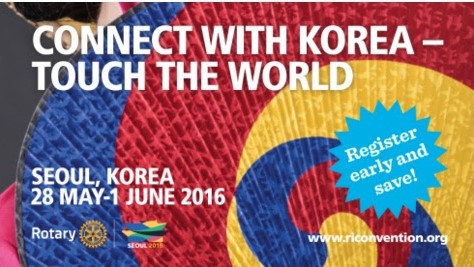 As a past convention attendee, you know each convention is special. I attended my first convention nearly 30 years ago in Las Vegas, and they get better and better each year. Like you, I enjoy seeing old friends, making new ones and sharing my passion for Rotary. The Seoul convention 28 May–1 June, 2016 is sure to be the best yet.
I personally invite you to join me in Seoul, to connect with new friends and new ideas, and be inspired to "Be a Gift to the World."

Remember to take advantage of early registration savings by 15 December and register today.

See you in Seoul!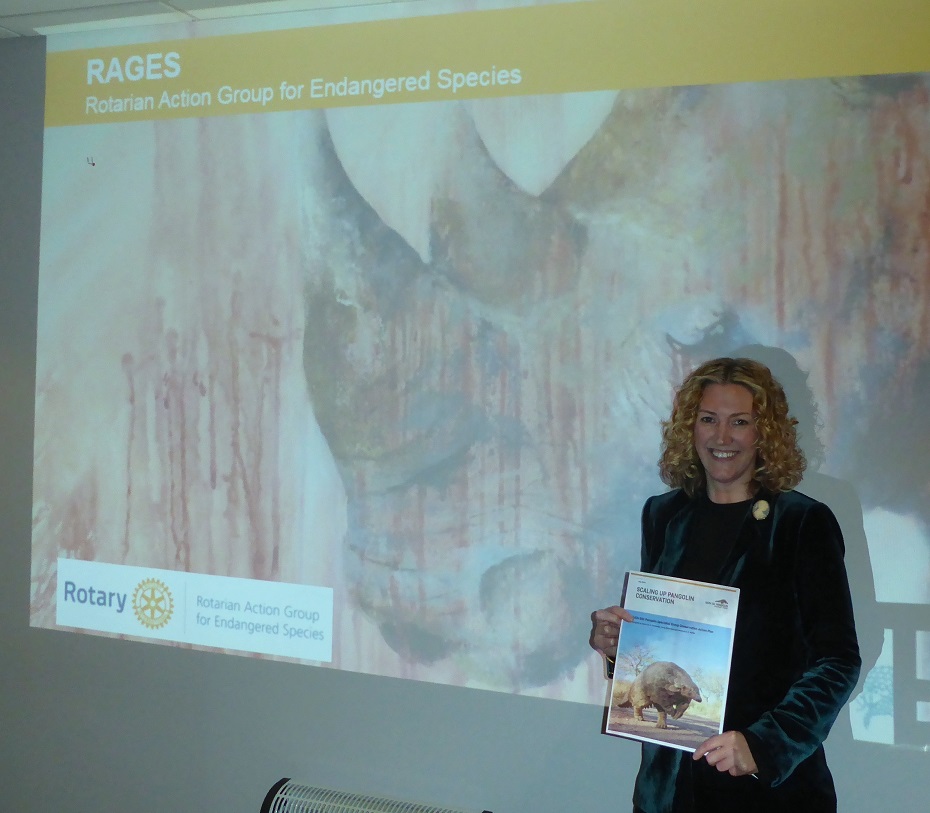 Dear Mr Glassford,
I hope you don't mind me contacting you. I am a researcher at the University of Reading in the UK and my area of interest is the wildlife trade, and in particular, the trafficking of the pangolin, a small scaly mammal that most people have never even heard of. I came across RAGES recently and thought it was a very positive action group and I got excited at the prospect of Rotarians working worldwide in support of conservation. I particularly loved your recent 'Say No' poster campaign.
Earlier this week, I was invited to give a talk to the Reading Rotary Club (50 members) about my research and pangolin conservation in general and the result was extremely positive. Most of the members had not heard of RAGES and were very keen to sign up. They asked me how they would go about this and I said I would follow it up. One of the members present was the head of the international division and said he would arrange a meeting in the New Year to discuss possibilities but I also thought I would get the initial ball rolling with an email to you.
Trica Burgess
Conservation Research Scientist and Lecturer
The University of Reading

ONLY IN AFRICA
 
Not photo shopped!
FOOTNOTE
ROTARY MAKE UPS
When I travel I make up a missed meeting at my home club by visiting other clubs when we are on the road.
Last week I made up at the Rotary Club of Yankalilla near Adelaide.  This is a small club with 8 members however they do some wonderful work.  They are also a very friendly mob!!!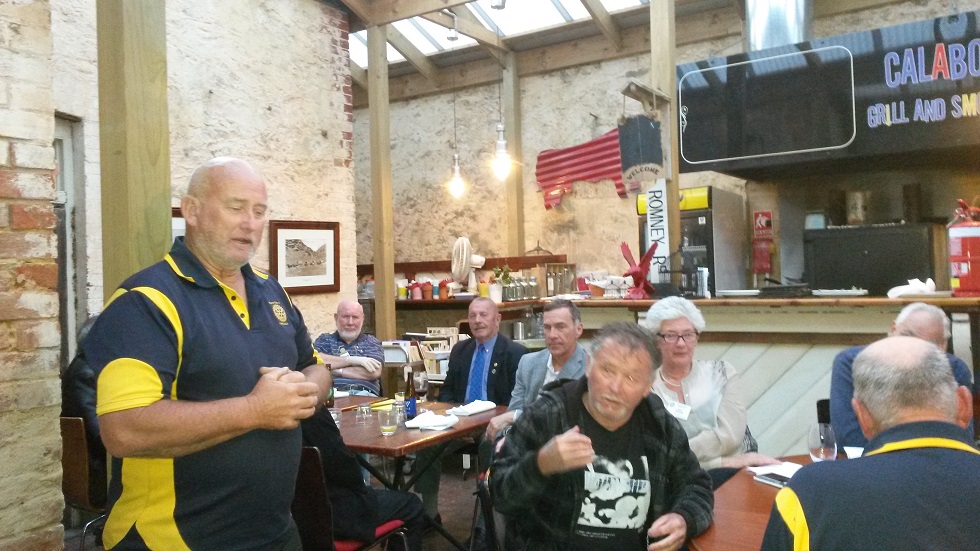 PP Don Law and Billy Peel the brains and muscle behind the Yankalilla Cruise.
Some photos from this year's cruise: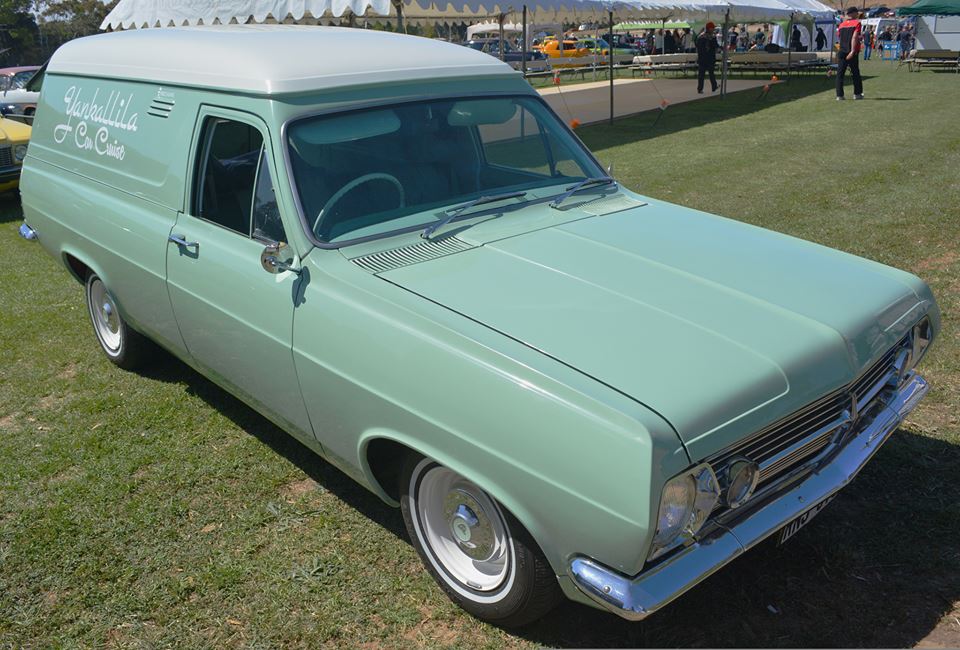 Billy's latest restoration.
Bulletin Editor and Web Site:  John Glassford
Yours in Rotary John Glassford Chair 2014 -2016
Rotarian Action Group for Endangered Species
Don't  forget to regularly check our club web site for current information such as bingo rosters and various newsletters from the District Governor, the School of St. Jude's, the monthly membership on the move newsletter as well as several other club bulletins.
Rotary International President K.R. "Ravi" Ravindran
Governor of District 9700 Gary Roberts
Coolamon Club President  Wayne Lewis
Coolamon Club Secretary Paul Weston
Club Treasurer  Henk Hulsman
Coolamon Rotary Club Inc. P.O. Box 23 COOLAMON N.S.W. 2701
Websites of Interest
Coolamon Rotary Club: http://coolamonrotary.com
Road MAPS to Africa a Coolamon Rotary Project: http://www.mountainsofthemoon.org/
Rotary Down Under on line: http://flipflashpages.uniflip.com/2/26587/49598/pub
Mount Kenya 2015 Web Site incorporating the ORK: http://theork.com/
Our Rotary Centennial Twin Club Hout Bay, Cape Town, South Africa: http://www.rotaryhoutbay.org
Rotarian Action Group for Endangered Species RAGES: http://www.endangeredrag.org/#