Coolamon Rotary News Bulletin #27
FEBRUARY IS ROTARY WORLD UNDERSTANDING MONTH.
MONDAY MEETING
The Glassford Family Into and Out of Africa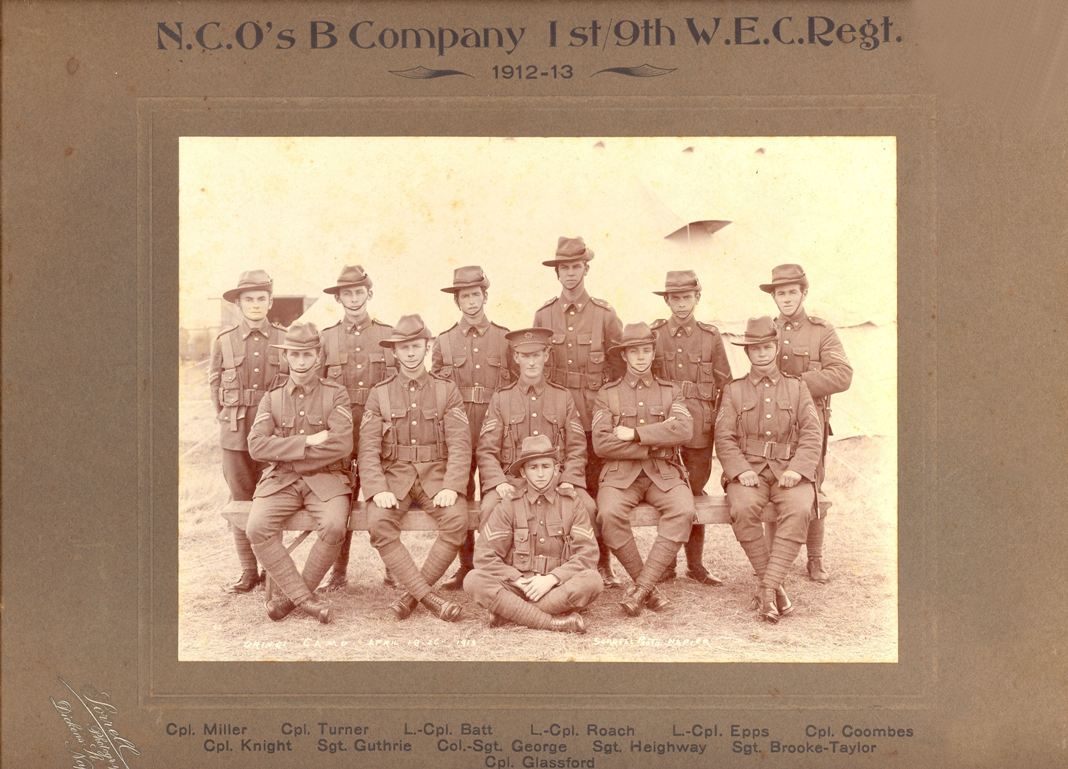 We had a total of 22 attend the meeting on Monday night including Bernadette Milne and Miffy Clarke from Ganmain who are looking at being invited to join our club.  Other guests were Enrico and Marco from Italy guests of Susan and myself, Maureen Hulsman, Sharon Miles, Susan Wingate-Pearse, Ted Hutcheon, Christine  Lorraine and Sandra West.
Dinner was provided by the club catering team and was excellent.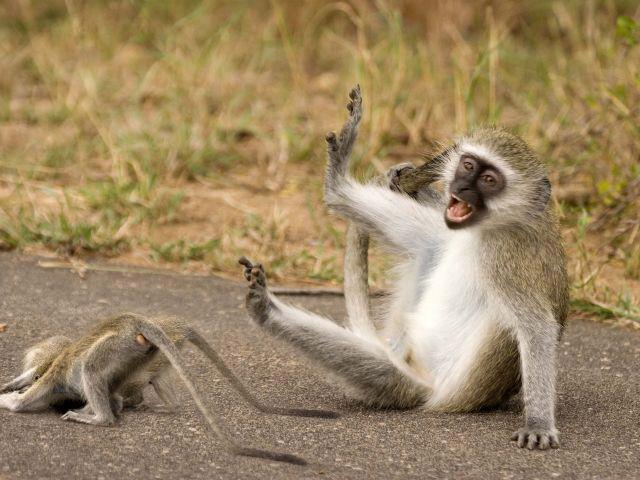 This was a member's night and it was the turn of John Glassford (seen laughing above), to give a presentation on his life.  As I am preparing this bulletin I will leave it up to others to comment.  What I will do is to add some photos from the presentation here, just a few of many, click on the thumb nails to get a larger photo.:
The talk included the slave trade, the colonisation of Kenya, George Glassford at Gallipoli (Father), growing coffee, the Mau Mau, football and rally driving African style, school in England, wild life and Kenya as it is today.  The talk finished up with a quick look at what is proposed for ANZAC Day 2015 by climbing Mount Kenya.
PRESIDENT PAUL WESTON'S REPORT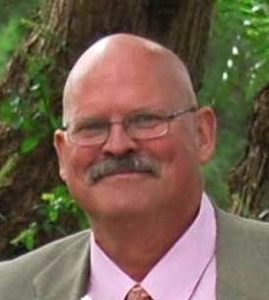 President's report
Monday's meeting saw another great rollout of members and guests, many of whom were there to hear John Glassford's life story.  After an excellent dinner of lamb cutlets and dessert of apple pie à la mode, we were treated to an extraordinary tale of a life beginning with riches and privilege and a dramatic change of fortune following the political upheaval of the 1960s in Kenya and much of Africa.  John's upbringing is so far removed from what most of us have experienced, it was a bit hard to comprehend a life growing up on a coffee plantation with servants, Rolls Royces, racehorses at Ascot, etc., but the photographs and John's narrative made it come to life.  The sorrow and fear that followed as native Kenyans worked to oust the British colonists layered more hard-to-comprehend life experiences on an already unreal existence.  John managed to escape all the turmoil, a few dollars poorer, but somehow landed on his feet and started a new life for himself.  I find it amazing that, despite the loss of wealth and privilege, John forged ahead with his life and has done so much for the needy in Africa and elsewhere.  I think it's safe to say that all in attendance were awestruck and impressed by what they heard and saw, and came away with a new appreciation of our John Glassford.
We look forward to seeing you at our next meeting.
Yours in Rotary,
Paul
DIARY REMINDERS
*Monday March 4th David Jenkins from Charles Sturt University Veterinary Department Guest Speaker.  Gilbert catering.
Monday 11th March Business and Board Meeting Club catering.
Thursday, 14th March at 7.30 pm:   Rotary BINGO  – rostered on are  –  Henk Hulsman,  John Burns, Grahame Miles and John Glassford. (Reminder to Garth Perkin and Rod Jarrett you are both rostered on as a swap).
*Monday 18th March Guest Speaker Ross Sinclair RAAF Forest Hill RAAF base speaking on the modern day Air Force.   Gilbert catering.
*Monday 25th March Club Member Night Henk Hulsman.  Club catering.
Saturday 30th March Rotary Community Easter Markets in the Up-to-Date-Store,  complemented by 'Grand Designs Coolamon Style'  & a main street full of 100 or so Hot Rod Cars.
Monday April 1st NO Meeting Easter Monday.
*Monday 8th April Max Chapman Europe on a Shoe String.
Monday 15th April Business and Board Meeting Club catering
Friday 19th to Sunday 21st April 2013   D9700 Conference Leeton.
Saturday June 8th Coolamon Rotary Street Raffle.
June 23-26 2013 Rotary International Convention in Lisbon.   RI Convention Lisbon.
*Monday July 1st our 42nd Change Over Night.
*Partners and Guests Night.
**West Wyalong Fellowship Night**
You are invited to a night of inspirational Rotary fellowship Wednesday 6 March 2013
7.00 for 7.30pm at the West Wyalong S&C Sports Club,  Tallimba Rd.
Cost per head – $40 which includes a drink and dinner (Two courses main & dessert)
Guest Speakers are two inspirational former RI directors Stuart Heal and Tom Thorfinnson.
ROTARY INTERNATIONAL PRESIDENT SAKUJI TANAKA

I wish to thank RI Director José Antonio F. Antiório and Rotarians in District 4430 in Brazil for organizing the São Paulo Rotary Peace Forum, which I attended the morning of Rotary's 108th anniversary. In the evening I attended a highly successful Interdistrict Meeting in Buenos Aires, Argentina. Accompanying me on a visit to the Paul Harris statue in Buenos Aires are (from left) District Governor-elect Juan Carlos Rey (D-4890), District Governor-elect Gustavo Verta (D-4855), Past RI President Luis Vicente Giay, Director-elect Celia Cruz de Giay, and District Governor-elect Carlos Pristipino (D-4940).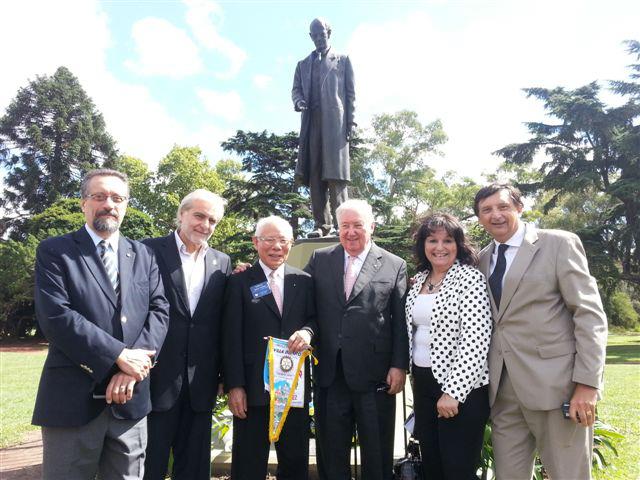 ON THE LIGHTER SIDE
Parrot Part 2
Jerry received a parrot for his birthday.
The parrot was fully-grown with a bad attitude and worse vocabulary. Every other word was an expletive. Those that weren't expletives were, to say the least very rude.
Jerry tried hard to change the bird's attitude and was constantly saying polite words, playing soft music, anything he could think of to try and set a good example. Nothing worked.
He yelled at the bird and the bird yelled back. He shook the bird and the bird just got angrier and became even more rude. Finally in a moment of desperation. Jerry put the parrot in the FREEZER.
For a few moments he heard the bird squawk and kick and scream. Then suddenly, there was a quiet—–
-Not a sound for half a minute. Jerry was frightened that he might have hurt the bird and quickly opened the freezer door.
The Parrot calmly stepped out onto Jerry's extended arm and said: "I believe I may have offended you with my rude language and actions. I will endeavor at once to correct my behavior. I really am truly sorry and beg your forgiveness."
Jerry was astonished at the bird's change in attitude and was about to ask what had made the difference and caused such a dramatic change when the parrot continued: "May I ask what the chicken did???"
In the Genes
A man and his wife were celebrating their 50th wedding anniversary. The wife says to her husband, "For our anniversary this year, you can ask me one question, any question you want to. I will answer it truthfully."
The husband replies, "Okay, this has been bothering me for a long time, but I haven't had the courage to ask before…but I have noticed that all of our eight children look similar to one another except one. I can't figure out how he got to look so different. Did he have a different father than the rest?"
The wife stops. She is unable to look her husband in the eyes. Slowly she replies, "yes. Yes he did have a different father." Her husband was taken aback. "Oh! Okay…I must know. Please tell me. Who was that child's father?" Again she cannot look her husband in the eyes. She is very distressed, and after a long silence she slowly said, "YOU."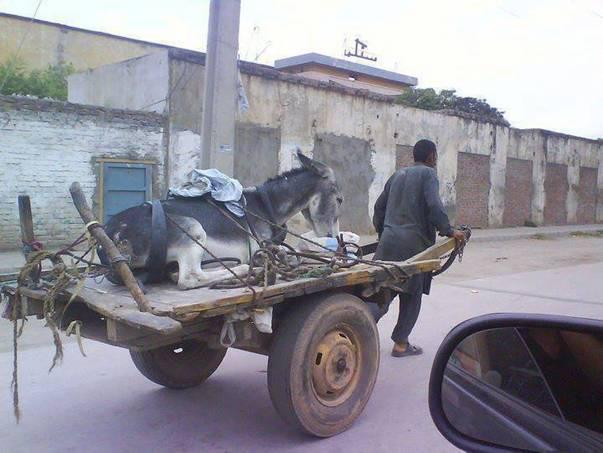 ROTARY INFORMATION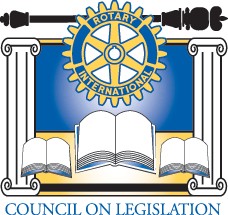 The Council on Legislation, Rotary's "parliament," meets every three years to deliberate and act upon all proposed enactments and resolutions submitted by clubs, district conferences, the General Council and Conference of Rotary International in Great Britain and Ireland, and the RI Board. The Council itself also makes proposals.
The Council on Legislation is an important part of Rotary's governance process. While the Board of Directors sets policies for Rotary International, the Council is where Rotary clubs have their say in the governance of the association. Every three years, each district sends a representative to the Council, which reviews proposed legislation. Every club and district is entitled to submit legislation to the Council, and some of Rotary's most important work has resulted from Council action. Women were admitted into Rotary because of the action of the 1989 Council on Legislation, and PolioPlus was born as the result of the 1986 Council.
The Council comprises more than 500 representatives from every part of the Rotary world. Voting members include one elected representative of the clubs of each Rotary district. Some non voting members include the chair and vice chair of the Council, the RI president, members of the RI Board, and past RI presidents.
2013 Council
The next Council on Legislation will be in April 2013 in Chicago.  District 9700 has PDG John Egan as our representative.If you ever need to change something in Rotary here is where it happens.  First of all you have to get the club to agree to a motion to change the RI Constitution and By-laws then have the district approve it and then lodge the motion .  Something like that.  Your next chance comes in 3 years time the 2016 COL.  Whatever changes are made this 2013 COL will be sent to us and we then have to update our constitution and by-laws to reflect the changes.  We then vote on these changes and submit the new club constitution and club by-laws to the NSW Department of Fair Trade.  If we do not do so then we are in breach and our club is no longer incorporated.
Photos below from the 2010 Council On Legislation in Chicago.
Below is a link to the whole proposed items up for discussion in April:
Here is one proposed change to the Constitution:
PROPOSED ENACTMENT 13-36
To provide that clubs shall meet at least twice per month
Proposed by the Rotary Club of Lancaster-Depew, New York, USA and the Rotary Club of St. Catharines Sunrise, ON, Canada and the Rotary Club of Waterdown, ON, Canada
Endorsed by the Conference of District 7090, Niagara Falls, New York, USA October 2011
IT IS ENACTED by Rotary International that the STANDARD ROTARY CLUB CONSTITUTION be and hereby is amended as follows (page 244 MOP)
Article 6 Meetings 5 Section 1 — Regular Meetings.
(a) Day and Time. This club shall hold a regular meeting once each week regular  meetings at least twice per calendar month on the days and at the time(s) provided in the bylaws.
It will not get up!
BUCKET LIST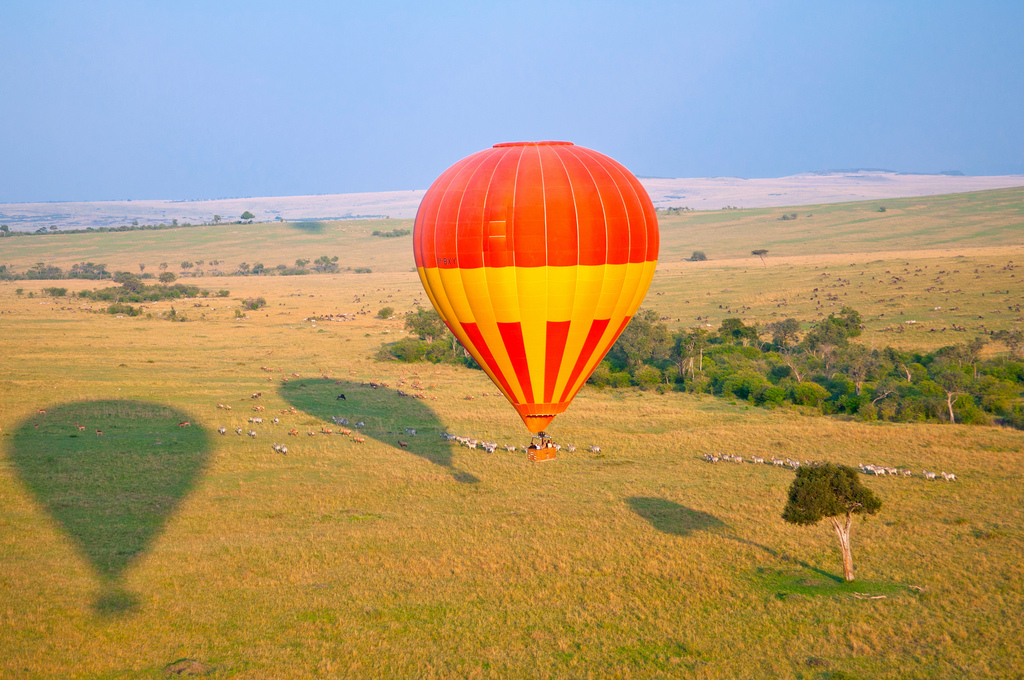 The Masai Mara in Kenya one of the wonders of the world and do it in a balloon.
CAUSES WORTH SUPPORTING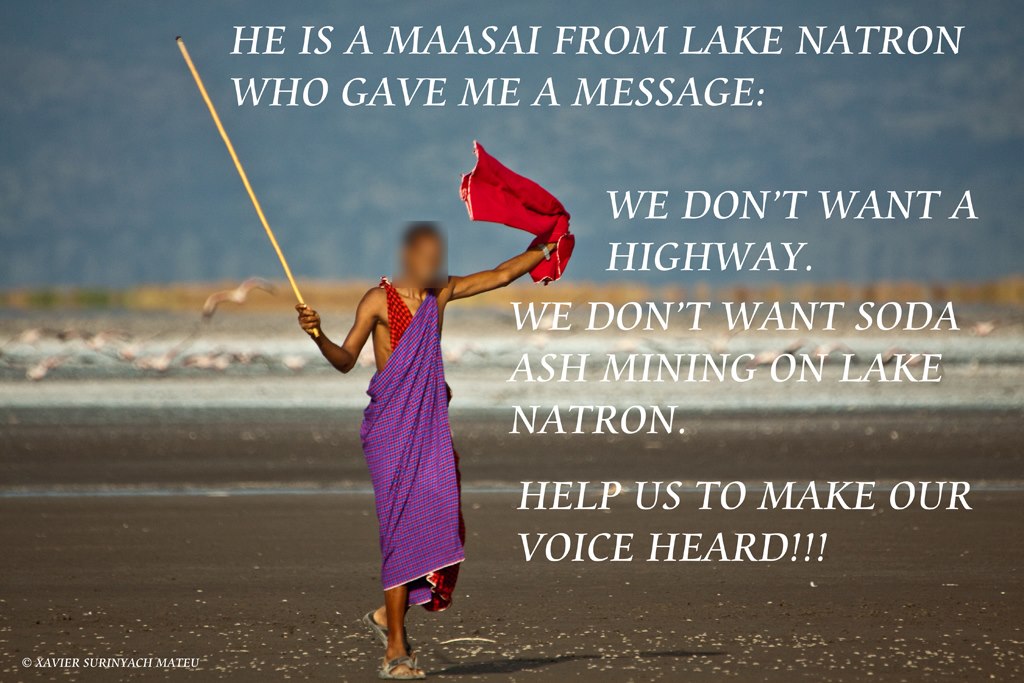 "We don't want a Highway traversing our land. We don't want soda ash mining on Lake Natron. Please, help us to make our voice heard." This message was given to a member of our team by a Maasai when he visited Lake Natron two weeks ago.Spread the word and invite your friends to join us.
Rotary International President Sakuji Tanaka
Governor of District 9700  Greg Brown
Coolamon Club President  Paul Weston
Coolamon Club Secretary  John Glassford
Club Treasurer  Henk Hulsman
Coolamon Rotary Club Inc. P.O. Box 23 COOLAMON N.S.W. 2701
Websites of Interest
Coolamon Rotary Club: http://coolamonrotary.com
Road MAPS to Africa a Coolamon Rotary Project: http://www.mountainsofthemoon.org/
Rotary Down Under on line: http://flipflashpages.uniflip.com/2/26587/49598/pub
The Orphan Rescue Kit a Coolamon RC Project: http://theork.com/
Our Rotary Centennial Twin Club Hout Bay, Cape Town, South Africa: http://www.rotaryhoutbay.org
Don't forget to regularly check our club web site for current information such as bingo rosters and various newsletters from the District Governor, the School of St. Jude's, the monthly membership on the move newsletter as well as several other club bulletins.