Coolamon Rotary News Bulletin #32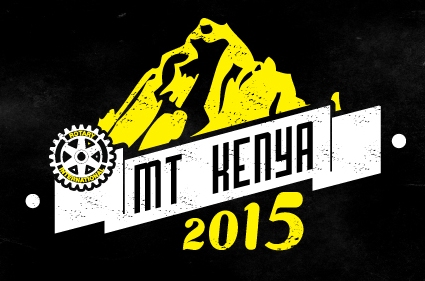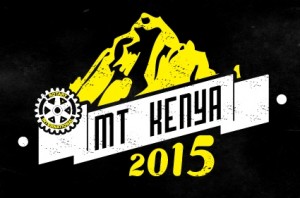 MARCH IS LITERACY MONTH.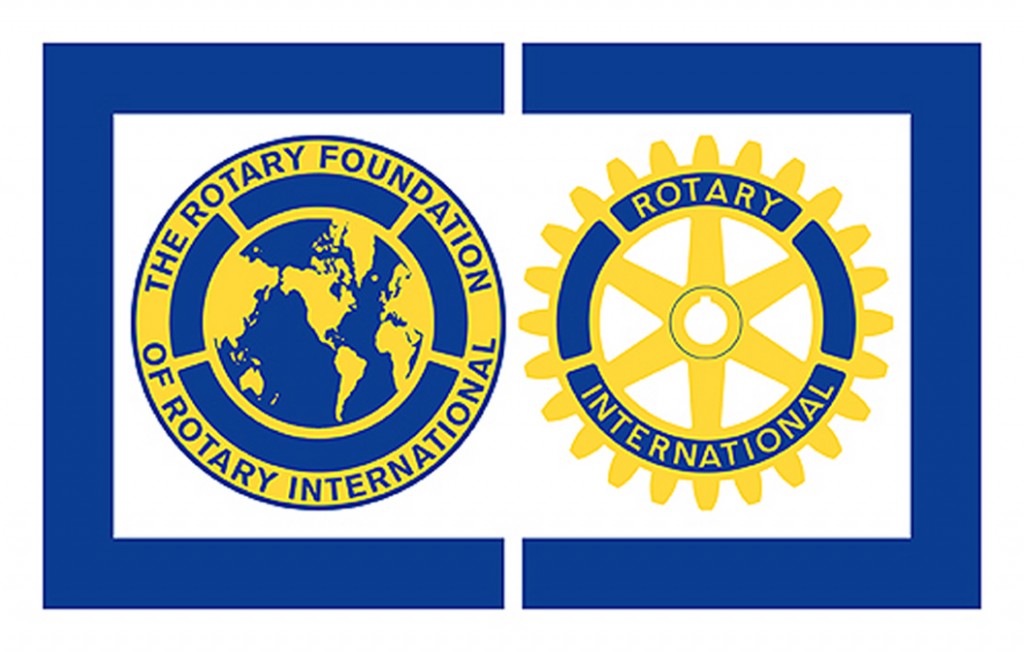 The Rotary Foundation Future Vision 6 Areas of Focus.
# 5 BASIC EDUCATION AND LITERACY
THE FOUNDATION ENABLES ROTARIANS TO ENSURE THAT ALL PEOPLE HAVE SUSTAINABLE ACCESS TO BASIC EDUCATION AND LITERACY BY:
Involving the community to support programs that strengthen the capacity of communities to provide basic education and literacy to all.
Increasing adult literacy in communities.
Working to reduce gender disparity in education.
Supporting studies for career-minded professionals related to basic education and literacy.
One great example of what our club and RFFA Australia are doing and has done, in this area of basic education and literacy is to sponsor Tracy Monica Ochieng.  We first met Tracy in the "suburb" slum of Mathare in November 2011.  Tracy now enters 3rd term at the Bishop Okoth's Secondary School for Girls in Kisumu.  Tracy is doing very very well.
Tracy winning prizes at her new school in Kisumu.
Her third term report for 2013 is here:
MEETING MONDAY MARCH 3rd 2014
Happy Birthday Coolamon Rotary 43 years old today!
Tonight we had as our guest speaker Bill Fraser from the Royal Flying Doctor Service.  Bill came down from Canberra to be our guest for the evening.  We had 16 members attend with three partners Marilyn Jennings, Helen Lewis and Susan Glassford.
Bill gave us a great insight into the RFDS and started with the statistics that most of us would be unaware of:
The RFDS attends to around 295,000 patients on an annual basis.
They carry out 15,000 Medical Clinics
They have 63 fixed wing aircraft
AND fly 26 million kilometres in a year.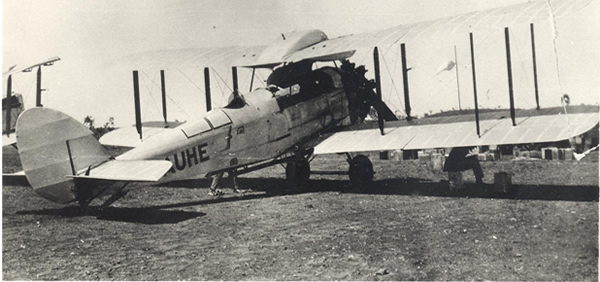 The De Havilland DH 50 similar to the first RFDS Aircraft used in 1928 by Rev John Flynn
Last year the RFDS had 385 air landings in Wagga Wagga and are very active in the Riverina.
Bill gave us a history that is not often known on the early origins of the RFDS and it goes back to 1839 long before the airplane was invented and started with Aboriginal health care in remote areas of Australia and grew into what we know today as the RFDS.  To read more go to the RFDS web site below:
Rtn. Don Dyce presented Bill with a cheque from our club and a kangaroo pouch.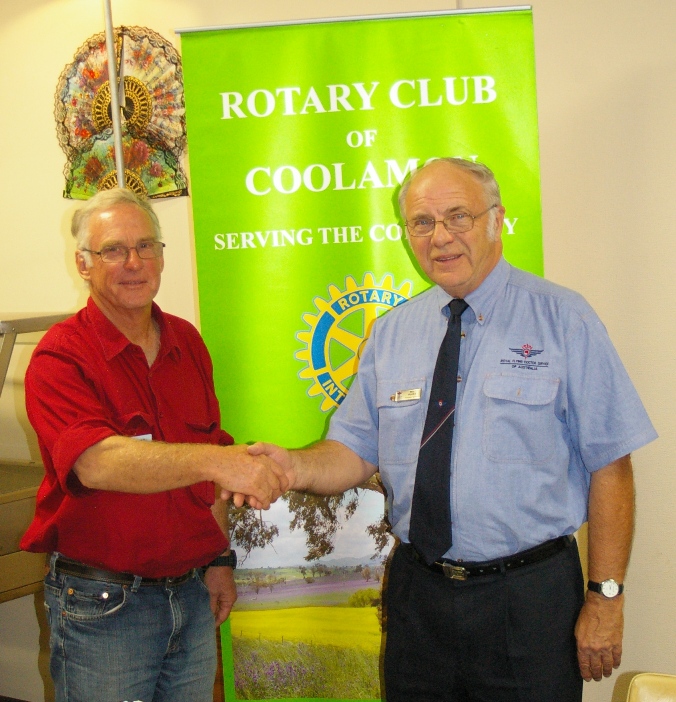 Don Dyce thanks Bill Fraser for his talk on the RFDS.
President Dick Jennings thanked all for attending and reminded all members that we have a board meeting next week and everyone is welcome to attend.  Directors please send your reports to Paul Weston asap.
Diary Reminders
Monday March 10th Regular Meeting followed by a Board Meeting, all members very welcome to attend
Thursday March 13th BINGO Rostered ON: Henk Hulsman, Don Dyce, Neil Munro, Wayne Lewis

Friday 14th March Trike Convention Catering in Wagga Wagga proceeds to Ronald McDonald House in Wagga Wagga.
Monday 17th March Internet Workshop Night with Paul Weston and John Glassford.  Bring your communication device with you, includes tablets, smart phones and lap tops.
Monday March 17-Friday March 21st RYDA in Wagga Wagga (Rotary Youth Driver Awareness)
Friday March 21st-Sunday March 23rd D9700 Conference in Orange.
Saturday 22nd March Music for Mates Concert in Coolamon.
Monday 24th March TBA
Monday 31st  March TBA
*Monday 7th April Des Carmody Guest Speaker "Gallipoli Victory or Defeat?"
Thursday April 10th BINGO Rostered ON: Leslie Weston, Paul Weston, Ian Jennings, Ted Hutcheon
Monday 14th April Regular Meeting followed by the April Board Meeting.
Saturday 19th April EASTER MARKETS in Coolamon.
*Saturday May 10th International Night in Ganmain for AFRICA'S rhinos.
Thursday May 8th BINGO Rostered ON: Bernadette Milne, Miffy Collette, Ian Durham, Mark Reardon
Sunday 18th May D9700 Assembly in Grenfell
Saturday 24th May Red Shield Appeal Street Stall.
Sunday June 1st-Wednesday June 4th.  SYDNEY 2014 RI Convention See promotion at the end of this bulletin.
Thursday June 12th BINGO Rostered ON: John Glassford, Neil Munro, Christine Atkinson, Henk Hulsman
Saturday 17 and Sunday 18 June Wagga Wagga Book Fair.
Saturday 28th June D9700 Change Over Dinner in Orange.
*Monday July 7th 2015 ANNUAL CHANGE OVER DINNER
Saturday 9th August Coolamon Street Raffle
*Partners and Guests Night.
Apologies for Monday meetings call Christine Atkinson on 0427 880 158 or 6927 3521 BY FRIDAY 12.00 pm.
ROTARY INTERNATIONAL PRESIDENT RON BURTON:

Rotary President Ron Burton values connecting with developing leaders and prospective Rotary members and looks forward to joining many of you in Rosario, Argentina, 15 March; in Birmingham, England, 12-13 April;  and in Sydney, Australia, for a New Generations Celebration on 31 May. Together we will continue to Engage Rotary, Change Lives!
ON THE LIGHTER SIDE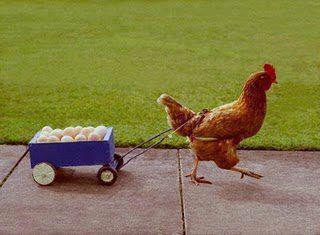 A Happy Sikh in London…

A British man walks into a bar in Central London and before could
order his drink, he notices a Sikh wearing a turban. Having a personal
grudge against Sikhs, the Britisher says loudly to the bartender to
the advantage of everyone seated in the bar, "Drinks for everyone in
here, except for the Sikh over there."
The first round of drinks were served, and the Sikh gives him a
smile, gestures to him saying, "Thank you!" in a loud voice.
The Britisher is upset and again orders loudly to the bartender to
serve another round of drinks to everyone except the Sardar.
The Sardar seems to be unruffled and he continues to smile, and yells
back, "Thank you!"*
The British man is mad by now and asks the bartender,
"Whats wrong with this Sardar? I've insulted him by ordering drinks
for everyone but him, and yet he smiles back and keeps thanking me.
Has he lost his mind?"*
"No, Sir," replies the bartender. "He is the owner of this place."
THE SHOEBOX

A man and woman had been married for more than 60 years. They had shared everything. They had talked about everything. They had kept no secrets from each other except that the little old woman had a shoe box in the top of her closet that she had cautioned her husband never to open or ask her about.
For all of these years, he had never thought about the box, but one day the little old woman got very sick and the doctor said she would not recover.
In trying to sort out their affairs, the little old man took down the shoe box and took it to his wife's bedside. She agreed that it was time that he should know what was in the box. When he opened it, he found two crocheted dolls and a stack of money totalling $95,000.
He asked her about the contents.
'When we were to be married,' she said, ' my grandmother told me the secret of a happy marriage was to never argue. She told me that if I ever got angry with you, I should just keep quiet and crochet a doll.'
The little old man was so moved; he had to fight back tears. Only two Precious dolls were in the box. She had only been angry with him two Times in all those years of living and loving. He almost burst with Happiness.
'Honey,' he said, 'that explains the doll, but what about all of this money? Where did it come from?'
'Oh,' she said, 'that's the money I made from selling the dolls.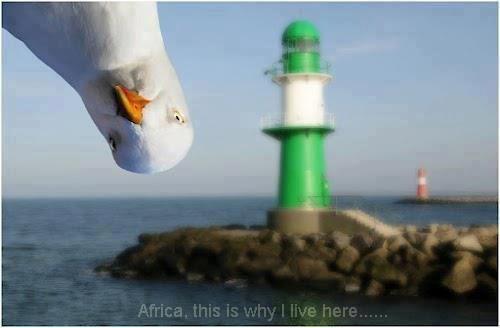 ROTARY INFORMATION
Polio vaccination teams attacked by Pakistani militants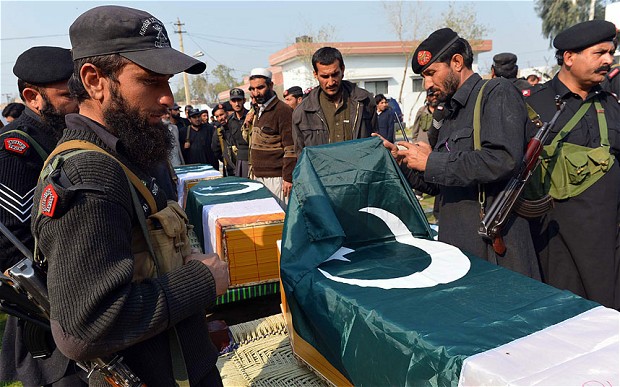 Pakistani paramilitary soldiers take a last glimpse of their colleagues, who were killed in roadside bomb attacks during a funeral ceremony in the Lashora area of Pakistan Photo: AFP/GETTY
Militants have attacked a polio vaccination team in northwest Pakistan, detonating a roadside bomb before opening fire on their convoy.
The attackers killed 12 members of the security escort for the team during the hour-long assault, and when rescuers approached the scene the gunmen also attacked them, according to Khan Faraz, a local official.
Around a dozen wounded were taken to hospital, but others died on the road waiting for help to arrive, he said.
Another official said all the casualties were members of the "levies" or Khasadar, both locally-recruited, government-backed militias. They were providing security for the health workers.
Polio vaccination teams are frequently attacked, as are government security forces.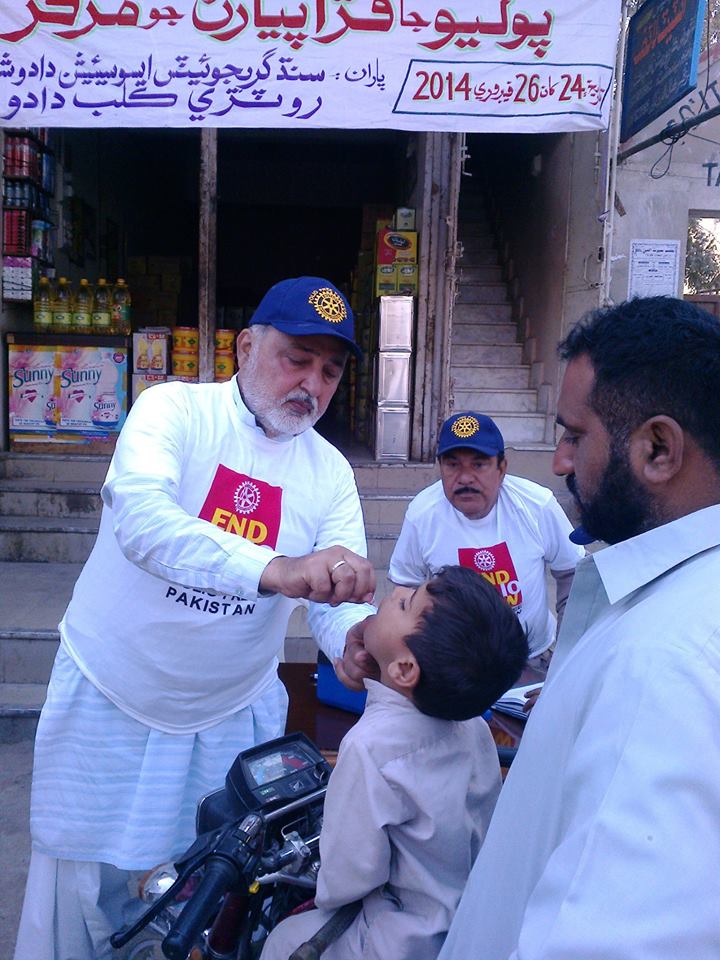 A Rotary member in Pakistan immunizes a child against polio as his father watches on during a national immunization day. Find out more about Rotary's work to end polio in Pakistan: http://ow.ly/tDlgV
ONLY IN AFRICA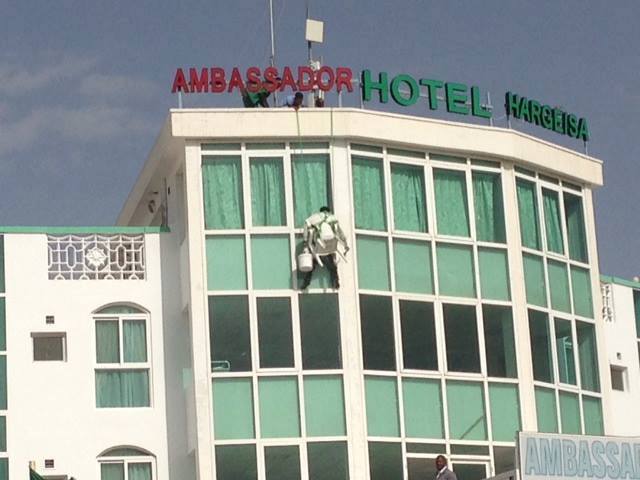 OUT OF AFRICA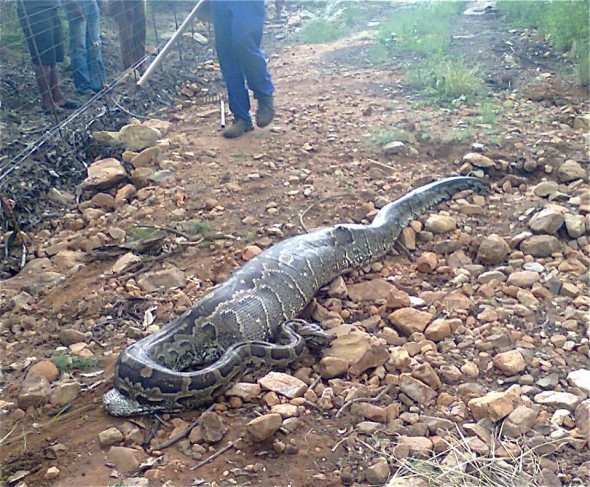 An African python digesting a Duiker (Small antelope).
CAUSES WORTH SUPPORTING
DONATE BOOKS TO THE LABYRINTH FOR LITERACY PROJECT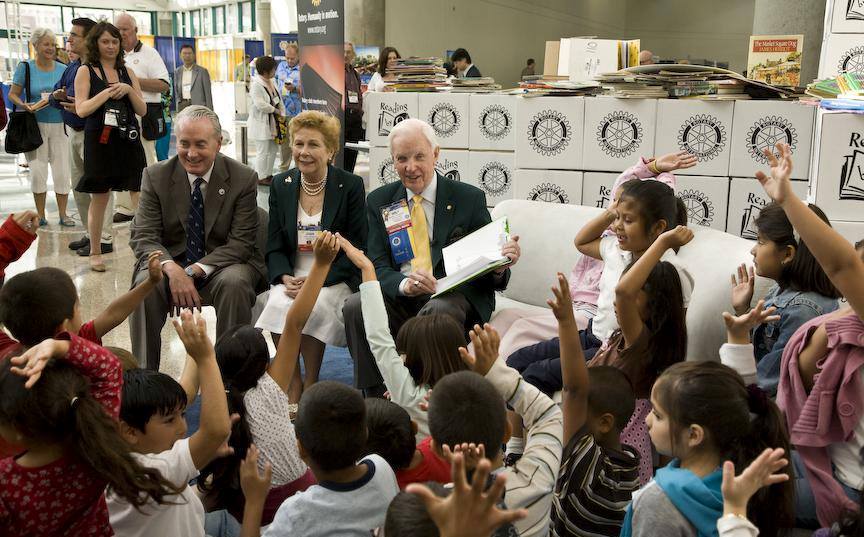 Literacy projects have long been a cornerstone of Rotary service around the world and RI President Ron Burton and Jetta have requested Convention registrants to take literacy to a new level in Australia by donation of books at a special 'Labyrinth for Literacy' inside the Billabong House of Friendship.
Sydney 2014 Host Organising Committee has joined forces with Rotary's Action Group for Literacy to organize the 'Labyrinth for Literacy', which will be located just inside the entry to the giant Dome – first hall in the giant Billabong House of Friendship complex.
Prospective book donors have two options – bring books from their home country or purchase books from the Scholastic Booth at the 'Labyrinth for Literacy' area. The Scholastic organisation is supporting the project with provision of books for sale and staff to assist with service.
A 'reminder' flyer will be presented to all Rotarians as they collect registration details in the Convention Registration area – Hall 5 in the Southee Complex.
To provide a little 'light relief' the books will be arranged in a labyrinth or maze in the booth area.
Rotarians from nearby Sydney clubs have volunteered to provide 'labour' to assist with the display and subsequent packing of books for dispatch to various literacy programs around Australia.
There are many outstanding literacy programs involving aboriginal children, underprivileged schools and hospitals throughout the states of Queensland and New South Wales.
The Sydney 2014 Host Organising Committee expect this project to be one of the stand out initiatives of the Convention.
SYDNEY ROTARY CONVENTION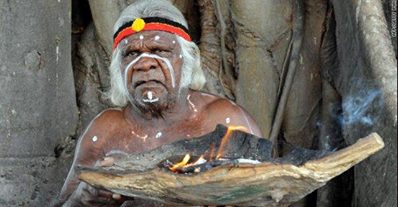 The Rotary Club of Sydney Cove are hosting a "Corroboree Cruise" on Monday 2nd June.
Visit Goat Island, site of many ancient ceremonies and traditional home of Bennelong and Barrangaroo, whose name are linked to many famous Sydney landmarks.
You'll hear authentic stories of Aboriginal Sydney, experience traditional Aboriginal welcoming ceremonies and performances, and enjoy a delicious 3 course meal and meet new and old friends in a unique and spectacular setting.
SOME ATTRACTIONS IN AND AROUND SYDNEY
CENTRAL COAST 1 HOUR FROM SYDNEY

The Entrance

Woy Woy Spike Milligan hails from here.
Terrigal Beach great fish and chips on the beach!
Photos by Matt Lauder Photography
The programme Click to Enlarge:
ROTARY INTERNATIONAL CONVENTION BIRMINGHAM ENGLAND 2009
Rotary International Conventions are held annually in a different country in the world.  Some conventions have had over 40,000 attend, this year it is in Australia and then to Brazil in 2015.  Here are some photos from the 100th Rotary Convention:
Birmingham 2009
Trivia: The smallest convention was the first, 1910, with 60 attendees. The largest registration number, to date, was 43,381 at the 2004 convention in Osaka, Japan
FOOT NOTE
The Rotary Club of Nairobi Swimarathon
Nairobi RC the oldest in East Africa and the 3rd oldest in Africa had a Swimarathon event had singing, dancing and fashion to entertain us. Thanks to Sanata Charitable Trust., RCC Huruma, RCC Mathare, andMohamed Bana! What a great way to celebrate Rotary's 109th birthday! — at:  University of Nairobi
Some photos from President David Hastie we are currently working with David and his club on a Global Grant for the Viara Junior Academy in Mathare: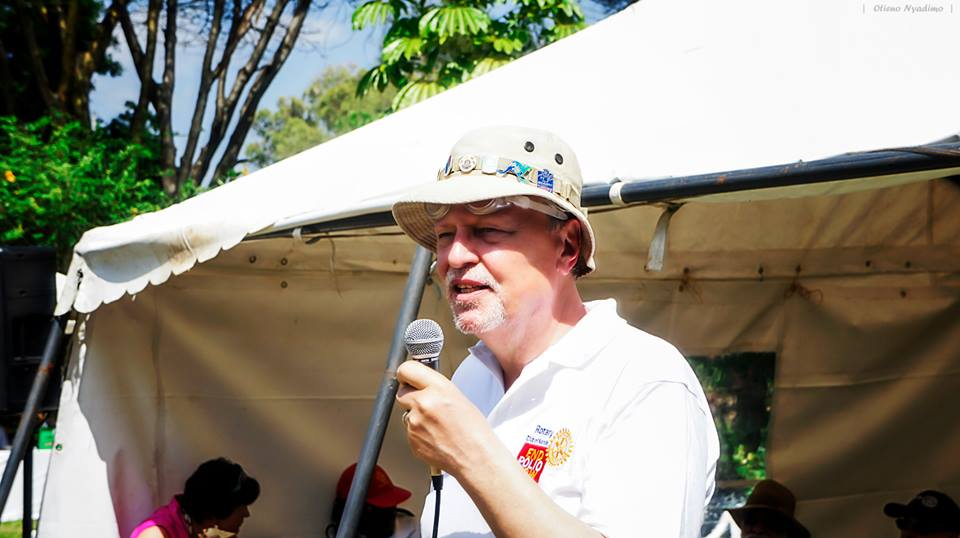 President David Hastie in charge.
Bonus photo below I was a shepherd once in Scotland needed a donkey!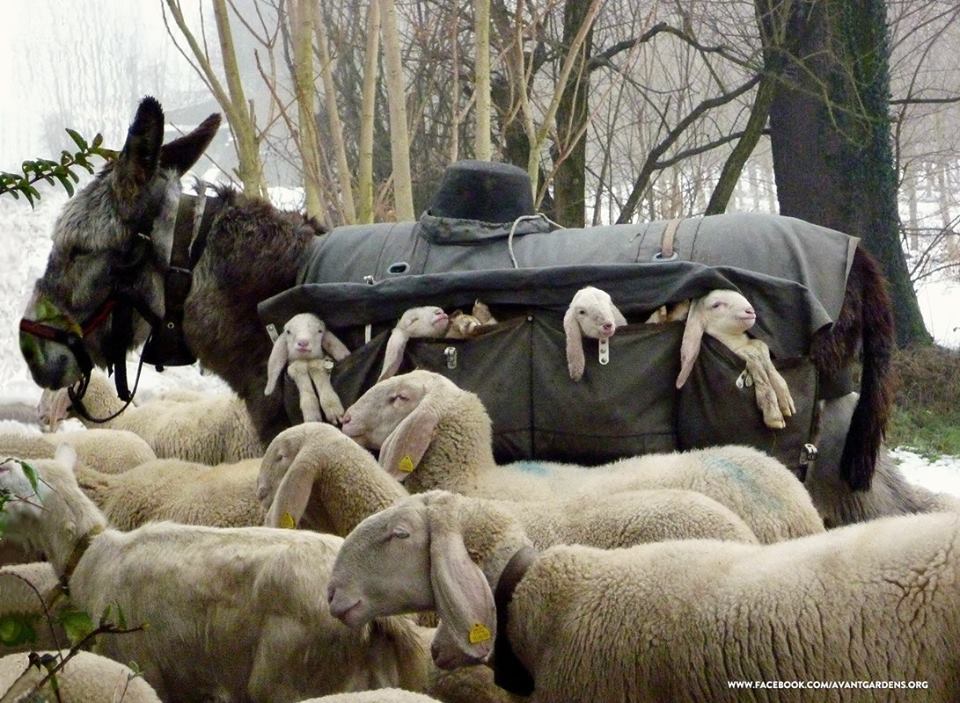 Donkey Nanny, Lombardy, Italy.
In the early spring shepherds drive huge flocks of livestock, here sheep, mules, donkeys, and goats from the Pre-Alpine hills to the plains of Lombardy, for grazing. The newborn lambs are carried in a custom made side saddle by the donkeys, and returned to their mothers at rest time.
PS KENYA AT THE OSCARS
Well I am a Kenyan mighty result for Lupita Nyong'o what a lady: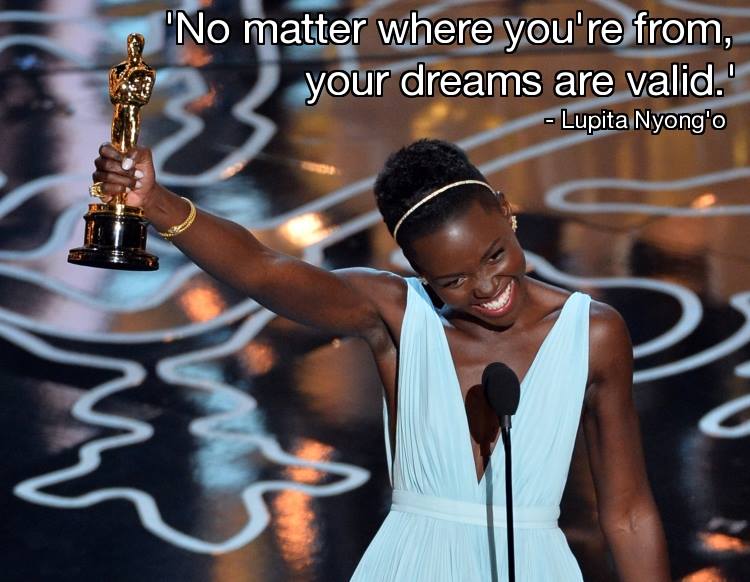 Best Supporting Actress Lupita Nyong'o from Kenya.
"When I look down at this golden statue, may it remind me and every little child that no matter where you're from, your dreams are valid." Lupita Nyong'o in her Oscar's acceptance speech.
Yours in Rotary John Glassford Chair 2013 -2014
Proposed Rotarian Action Group for Endangered Species
PLEASE CALL ME ANYTIME 02 6927 6027.
Bulletin Editor and Web Site:  John Glassford
Don't forget to regularly check our club web site for current information such as bingo rosters and various newsletters from the District Governor, the School of St. Jude's, the monthly membership on the move newsletter as well as several other club bulletins.
Rotary International President Ron Burton
Governor of District 9700 Geoff Tancred
Coolamon Club President  Dick Jennings
Coolamon Club Secretary Paul Weston
Club Treasurer  Henk Hulsman
Coolamon Rotary Club Inc. P.O. Box 23 COOLAMON N.S.W. 2701
Websites of Interest
Coolamon Rotary Club: http://coolamonrotary.com
Road MAPS to Africa a Coolamon Rotary Project: http://www.mountainsofthemoon.org/
Rotary Down Under on line: http://flipflashpages.uniflip.com/2/26587/49598/pub
Mount Kenya 2015 Web Site incorporating the ORK: http://theork.com/
Our Rotary Centennial Twin Club Hout Bay, Cape Town, South Africa: http://www.rotaryhoutbay.org
Proposed Rotarian Action Group for Endangered Species RAGES: http://www.endangeredrag.org/#