Coolamon Rotary News Bulletin #33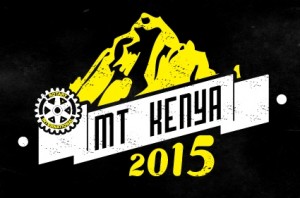 MARCH IS LITERACY MONTH.
PARTNERS FOR CLIMATE CHANGE RESEARCH IN TANZANIA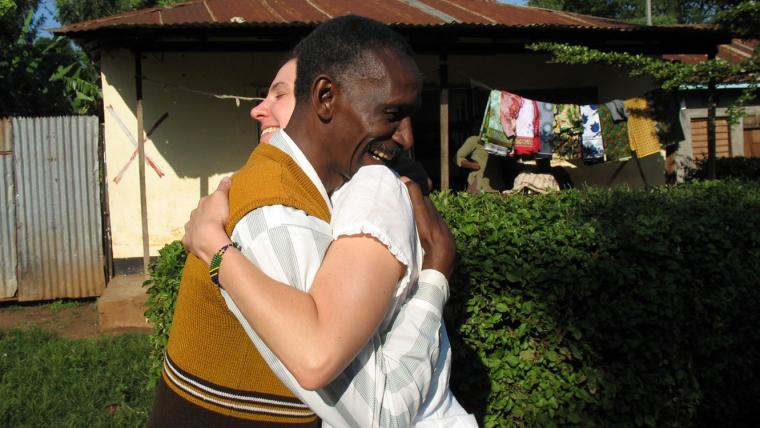 Littered with old National Geographic magazines, a model volcano, and a solar cooker, Bartholomew Meena's crammed science room in Machame, Tanzania, captured Amy Kaspar's heart at first glance.
"He created all the science projects we had from our childhood in one room," recalls Kaspar, a former Rotary Scholar who's now a member of the Rotary Club of Capital Square in Ohio. Within those projects, she saw Menna's passion for his environment and a wealth of unexplored opportunities, particularly the chance to collaborate and study the environmental impact of Mount Kilimanjaro's melting glaciers.
"I had attended several lectures recently at the center," Kaspar says. "The thought hit me, shouldn't the people who live around the mountain know about what is happening and prepare for the changes?"
Kaspar spent the next four years connecting Meena with…….. MORE HERE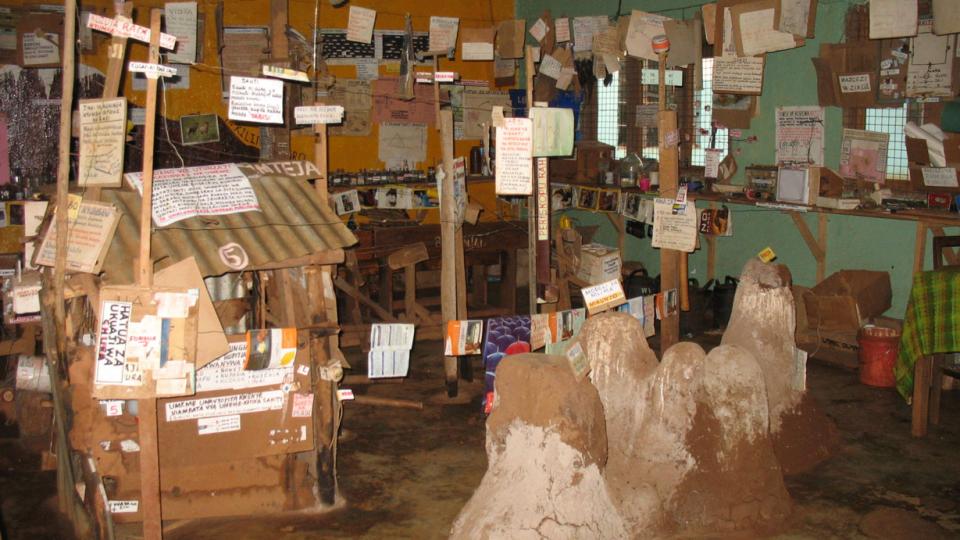 Bartholomew Meena's science corner includes a model of Mount Kilimanjaro.
Photo Credit: Photos courtesy of Amy Kaspar
MEETING MONDAY MARCH 10th. 2014
This Monday night was a Regular Meeting followed by a Board Meeting.  Thirteen members attended.
Of note Ian Durham is looking for a volunteer or two for RYDA on Friday March 21st.
Ian Durham also reported on the Rotary Community Telephone Book which has raised a respectful amount from Ian's hard work with some great support from the members of the committee chaired by Ian.  Final figures are not in as yet however we will report the final amount when they come to hand.  Congratulations Ian and your committee.
A Club Assembly has been called for Monday 24th March.  ALL members are requested to attend as a recent resolution by the Board on the Scarecrow Festival is subject to an appeal to the club.
The decision of the board in all club matters is final, subject only to an appeal to the club.
The resolution:  "Motion 4: That the Scarecrow Festival be run by Coolamon Rotary subject to the following conditions:………….."
If appealed, a decision of the board shall be reversed only by a two-thirds vote of the members present, at a regular meeting specified by the board, provided a quorum is present (One-third of the membership shall constitute a quorum at the annual and regular meetings of this club), and notice of the appeal has been given by the secretary to each member at least five (5) days prior to the meeting.  If an appeal is taken, the action taken by the club shall be final.
Other recent board decisions will be presented to the members present at the Club Assembly.
President Dick promoted the Mates for Mates Concert on Saturday 22nd from 2-10 pm at the Coolamon Sports and Recreation Club.  Rotary will be supplying our caravan for this Coolamon Lions hosted event.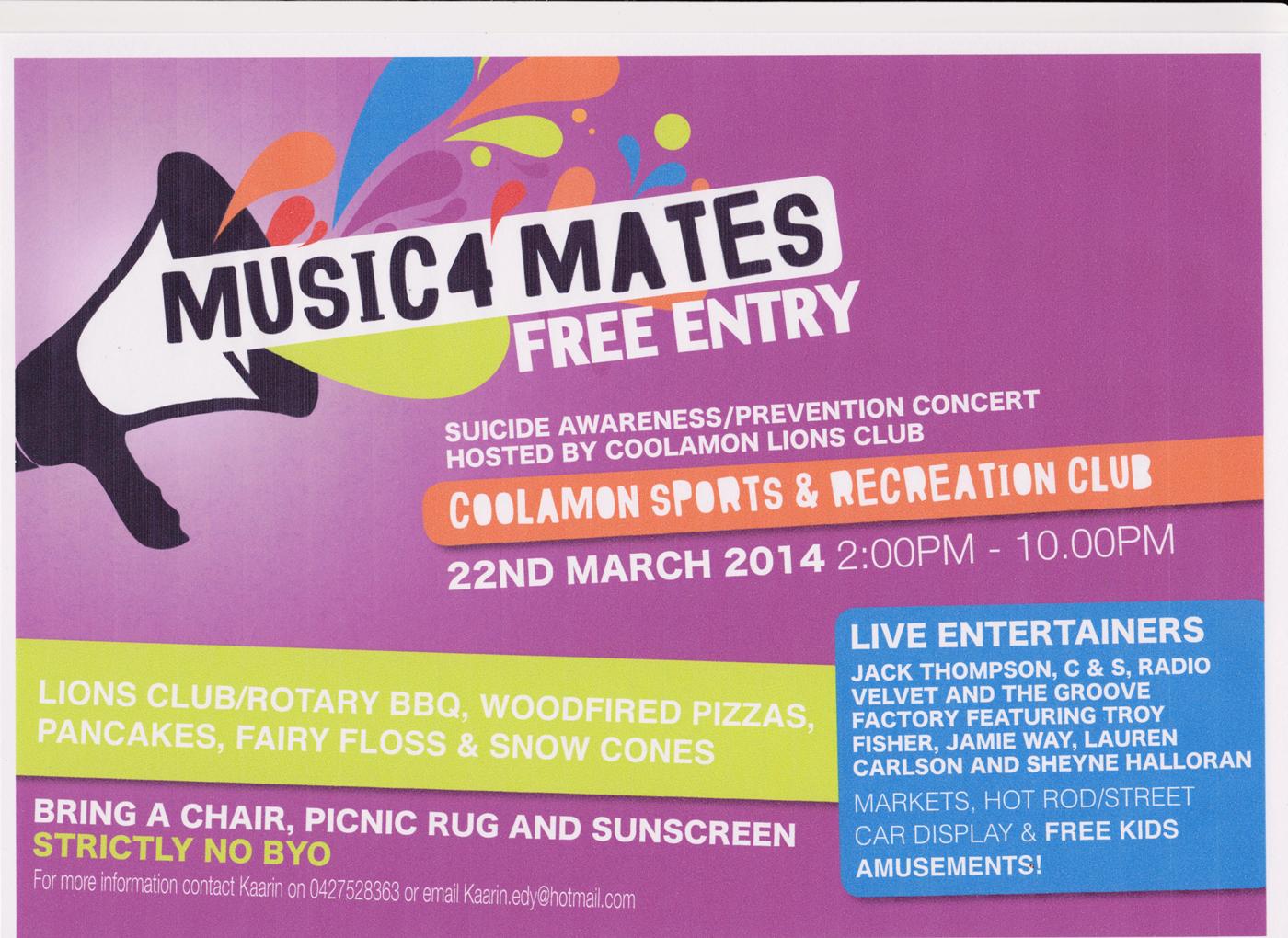 IT was also resolved:  That the Rotary Club of Coolamon join the Rotary Club of Wagga Wagga Sunrise in a joint partnership, to support and promote the Mount Kenya 2015 ANZAC Day Climb, for our Road MAPS to Africa project.
Diary Reminders
Thursday March 13th BINGO Rostered ON: Henk Hulsman, Don Dyce, Neil Munro, Wayne Lewis
Friday 14th March Trike Convention Catering in Wagga Wagga proceeds to Ronald McDonald House in Wagga Wagga.
Monday 17th March Internet Workshop Night with Paul Weston and John Glassford.  Bring your communication device with you, includes tablets, smart phones and lap tops.
Monday March 17-Friday March 21st RYDA in Wagga Wagga (Rotary Youth Driver Awareness)
Friday March 21st-Sunday March 23rd D9700 Conference in Orange.
Saturday 22nd March Music for Mates Concert in Coolamon.
Monday 24th March CLUB ASSEMBLY
Monday 31st  March Social Night at PE Garth and Marg Perkin's home.  BYO.
*Monday 7th April Des Carmody Guest Speaker "Gallipoli Victory or Defeat?"
Thursday April 10th BINGO Rostered ON: Leslie Weston, Paul Weston, Ian Jennings, Ted Hutcheon
Monday 14th April Regular Meeting followed by the April Board Meeting.
Saturday 19th April EASTER MARKETS in Coolamon.
*Saturday May 10th International Night in Ganmain for AFRICA'S rhinos.
Thursday May 8th BINGO Rostered ON: Bernadette Milne, Miffy Collette, Ian Durham, Mark Reardon
Sunday 18th May D9700 Assembly in Grenfell
Saturday 24th May Red Shield Appeal Street Stall.
Sunday June 1st-Wednesday June 4th.  SYDNEY 2014 RI Convention See promotion at the end of this bulletin.
Thursday June 12th BINGO Rostered ON: John Glassford, Neil Munro, Christine Atkinson, Henk Hulsman
Saturday 17 and Sunday 18 June Wagga Wagga Book Fair.
Saturday 28th June D9700 Change Over Dinner in Orange.
*Monday July 7th 2015 ANNUAL CHANGE OVER DINNER
Saturday 9th August Coolamon Street Raffle
*Partners and Guests Night.
Apologies for Monday meetings call Christine Atkinson on 0427 880 158 or 6927 3521 BY FRIDAY 12.00 pm.
ROTARY INTERNATIONAL PRESIDENT RON BURTON:
This week we learn about our RI President Elect  Gary Huang.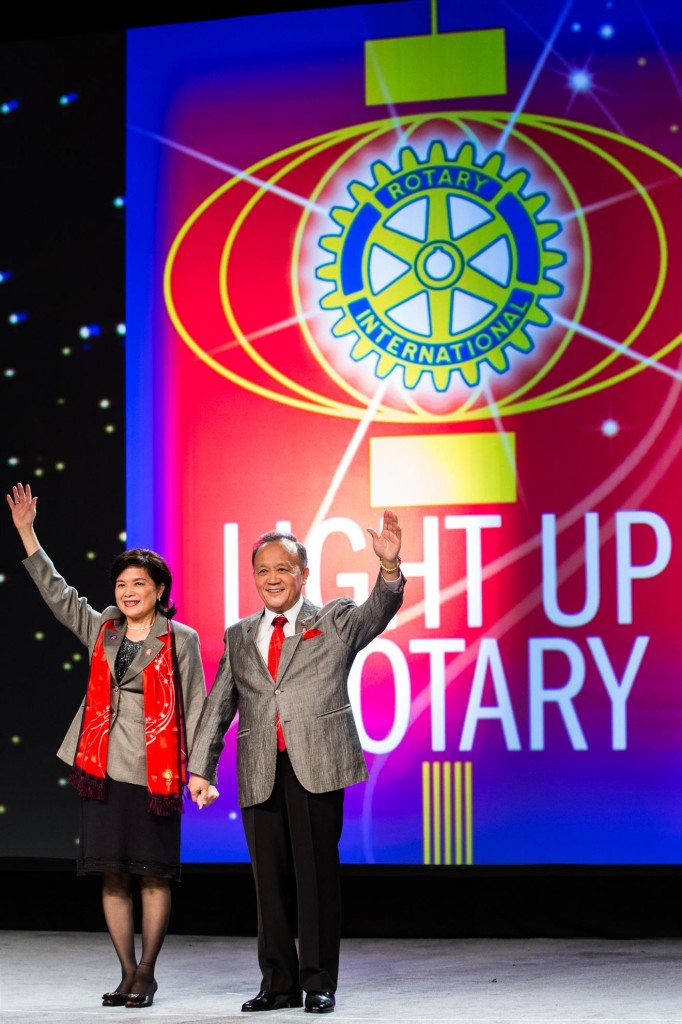 RI President-elect Gary C.K. Huang and his spouse, Corinna, announced the 2014-15 RI theme, Light Up Rotary, during the opening plenary session at the International Assembly, 13 January 2014, San Diego, California, USA.
Gary C.K. Huang, a member of the Rotary Club of Taipei, Taiwan, will become Rotary International's 2014-15 president on 1 July.
Huang is an adviser for Wah Lee Industrial Corp. and Bank of Panhsin. He is also a director of Federal Corporation and Sunty Property Development.
A Rotarian since 1976, Huang has served RI as vice president, director, Rotary Foundation trustee, district governor, International Assembly training leader, regional session leader, task force member and coordinator, and committee member and chair.
He is a recipient of the RI Service Above Self Award and a Presidential Citation, and The Rotary Foundation's Citation for Meritorious Service and Distinguished Service Award.
Download 2014-15 presidential theme logo and graphics
ON THE LIGHTER SIDE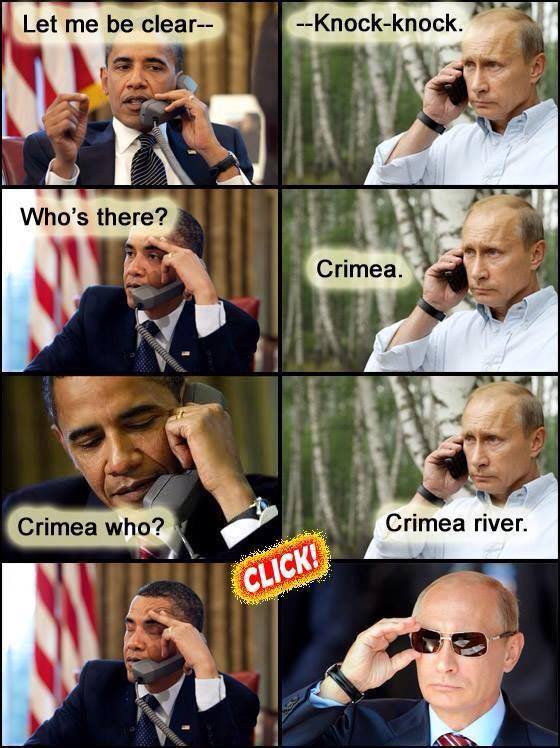 Lord And The Biker
A biker was riding along a California beach when suddenly the sky clouded above his head and, in a booming voice, the Lord said, "Because you have TRIED to be faithful to me in all ways, I will grant you one wish."
The biker pulled over and said, "Build a bridge to Hawaii so I can ride over anytime I want."
The Lord said, "Your request is materialistic. Think of the enormous challenges for that kind of undertaking. The supports required to reach the bottom of the Pacific! The concrete and steel it would take! It will nearly exhaust several natural resources. I can do it, but it is hard for me to justify your desire for worldly things.
Take a little more time and think of something that would honor and glorify me."
The biker thought about it for a long time. Finally he said, "Lord, I wish that I could understand my wife. I want to know how she feels inside, what she's thinking when she gives me the silent treatment, why she cries, what she means when she says nothing's wrong, and how I can make the woman truly happy."
The Lord replied, "You want two lanes or four on that bridge?
Dead Duck
A woman brought a very limp duck into a veterinary surgeon. As she laid her pet on the table, the vet pulled out his stethoscope and listened to the bird's chest.
After a moment or two, the vet shook his head sadly and said; "I'm sorry, your duck (Cuddles) has passed away."
The distressed woman wailed; "Are you sure?"
"Yes, I am sure. The duck is dead." replied the vet.
"How can you be so sure?" she protested. "I mean you haven't done any testing on him or anything. He might just be in a coma or something."
The vet rolled his eyes, turned around, and left the room.
He returned a few minutes later with a black Labrador Retriever. As the duck's owner looked on in amazement, the dog stood on his hind legs, put his front paws on the examination table, and sniffed the duck from top to bottom. He then looked up at the vet with sad eyes and shook his head.
The vet patted the dog on the head and took it out of the room.
A few minutes later he returned with a cat. The cat jumped on the table and also delicately sniffed the bird from head to foot. The cat sat back on its haunches, shook its head, meowed softly, and strolled out of the room.
The vet looked at the woman and said; "I'm sorry, but as I said, this is most definitely, 100% certifiably, a dead duck."
The vet turned to his computer terminal, hit a few keys and produced a bill, which he handed to the woman. The duck's owner, still in shock, took the bill. "$150!" she cried; "$150 just to tell me my duck is dead!?"
The vet shrugged; "I'm sorry. If you had just taken my word for it, the bill would have been $20, but… with the Lab Report and the Cat Scan, it's now $150."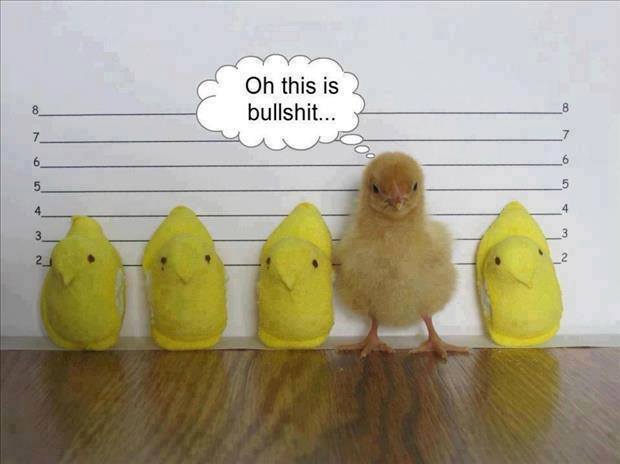 ROTARY INFORMATION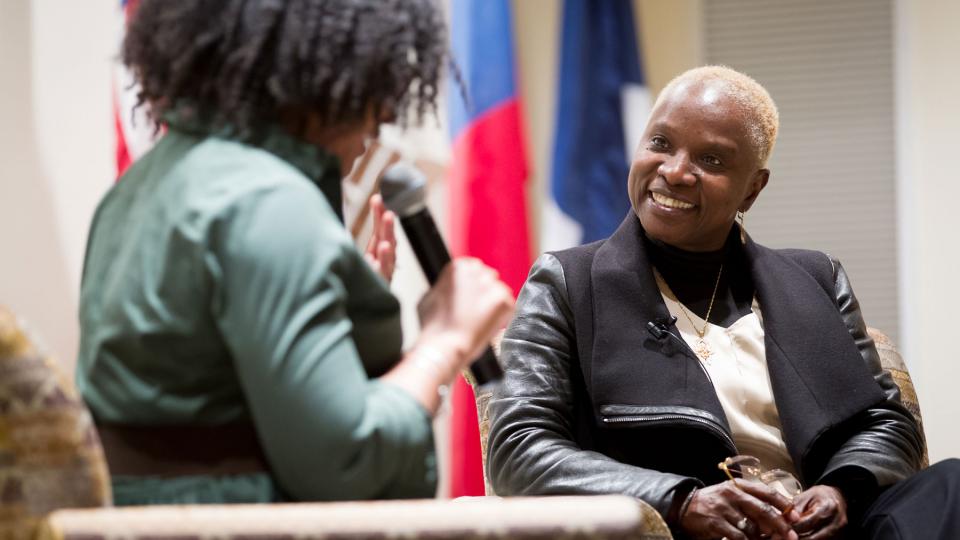 Grammy award-winning singer Angélique Kidjo speaks to Rotary staff at the RI Headquarters in Evanston, Illinois, on 10 February.
Photo Credit: Rotary Images/Monika Lozinska
In her new album, "Eve," Grammy award winner Angélique Kidjo honors the women in Africa, and pays tribute to Rotary's work to end polio worldwide.
The singer and activist from Benin chose to include Rotary in the soon-to-be-released video of the album's signature song, "Eva." Rotary's presence in the video is no coincidence. The relationship between the singer dates back to 2011, when she joined about two dozen celebrities, including Jackie Chan, Jack Nicklaus, and Jane Goodall, in Rotary's "This Close" polio awareness campaign.
"I am the cherry on top of the cake," says Kidjo in an exclusive interview with Rotary News. "The important work is done by the people in the field." With the voices of Kidjo and collaborator Nigerian signer Asa as a backdrop, the video shadows a young girl as she wanders about in an old novelty shop. The curious girl turns on an old TV and sees the singers on-screen, followed by footage of a Rotary Family Health Day project in South Africa.
In her new album, "Eve," Grammy award winner Angélique Kidjo honors the women in Africa, and pays tribute to Rotary's work to end polio worldwide.
ONLY IN AFRICA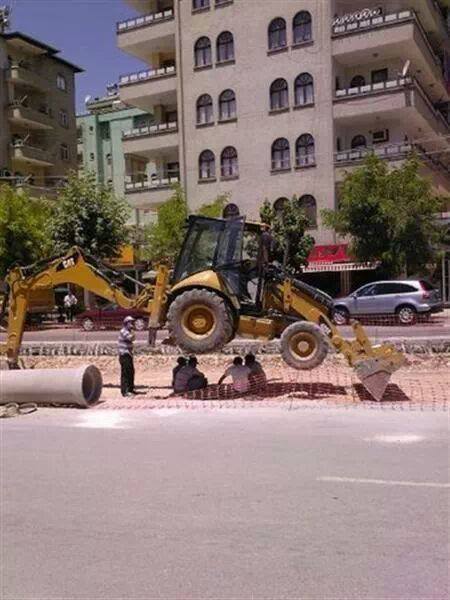 OUT OF AFRICA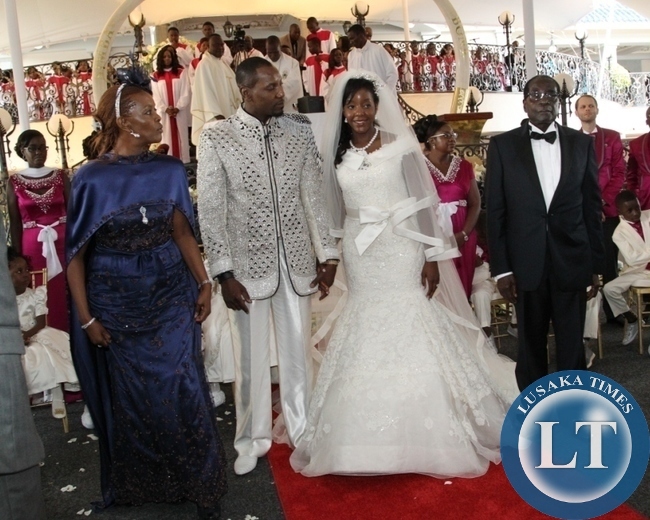 Wedding of the year. Mugabe's step daughter full story and photos:
Warning graphic photos of opulence.
CAUSES WORTH SUPPORTING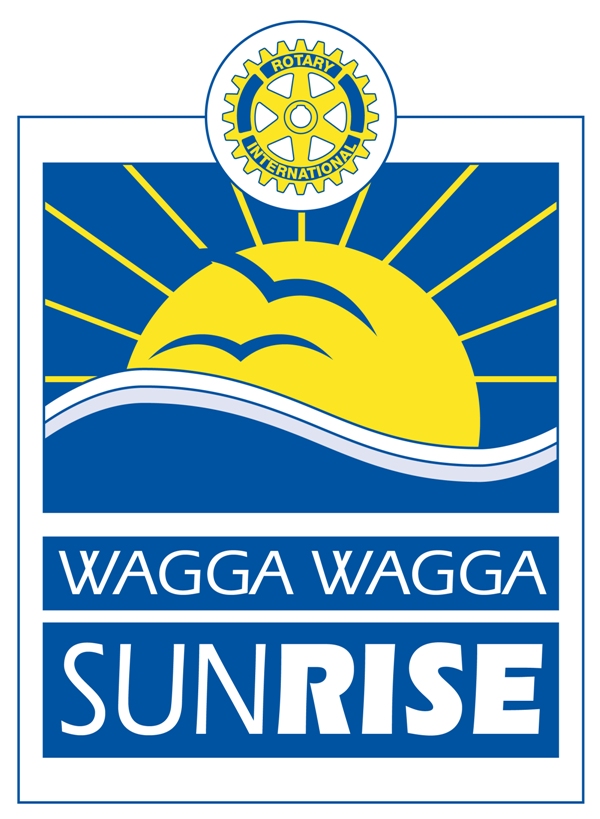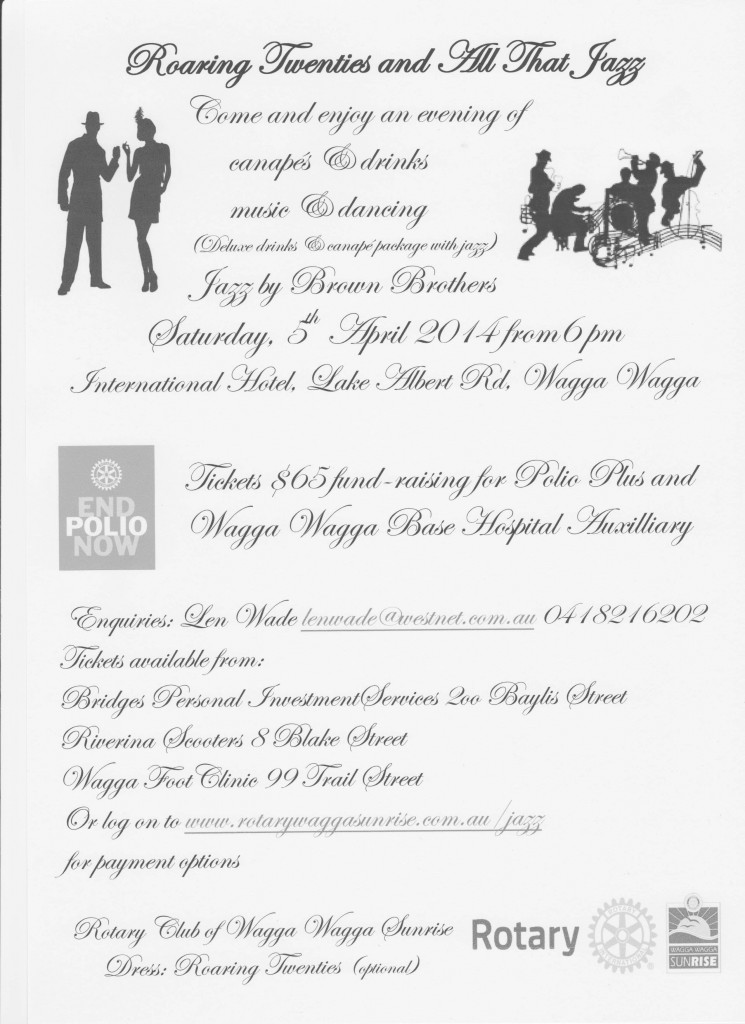 SATURDAY 5th APRIL at the International Hotel in Wagga Wagga
Could I ask you to identify how many will attend from your club and collect the money, then we will arrange for your club to receive the tickets in advance of the function.  Please note that attendance is limited to a maximum of 200 persons only, so first in, best dressed.  As attendees are encouraged to engage the 1920s theme, there will be prizes for best-dressed male and female (gangster? flapper?).  We very much look forward to seeing you there.
Peter Gissing                                                                           Len Wade
President                                                                                 Foundation Director
SYDNEY ROTARY CONVENTION

SOME ATTRACTIONS ON THE WAY TO SYDNEY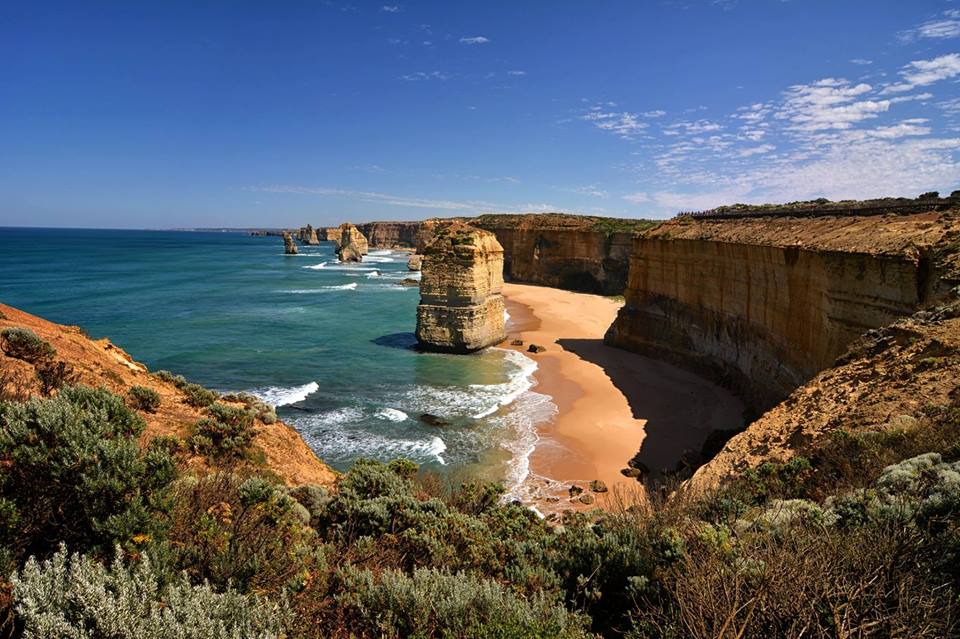 Twelve Apostles Victoria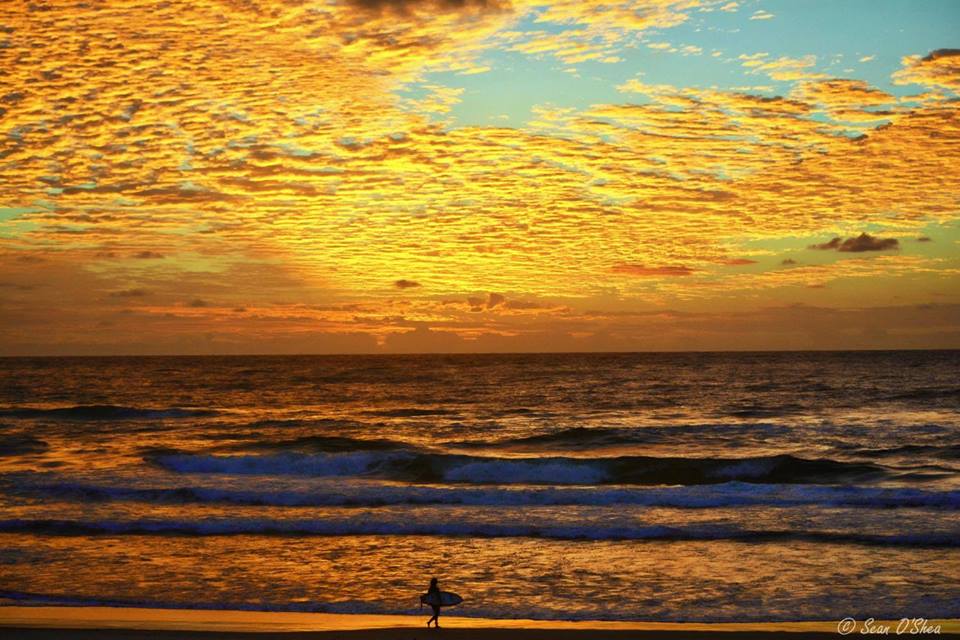 Byron Bay Northern New South Wales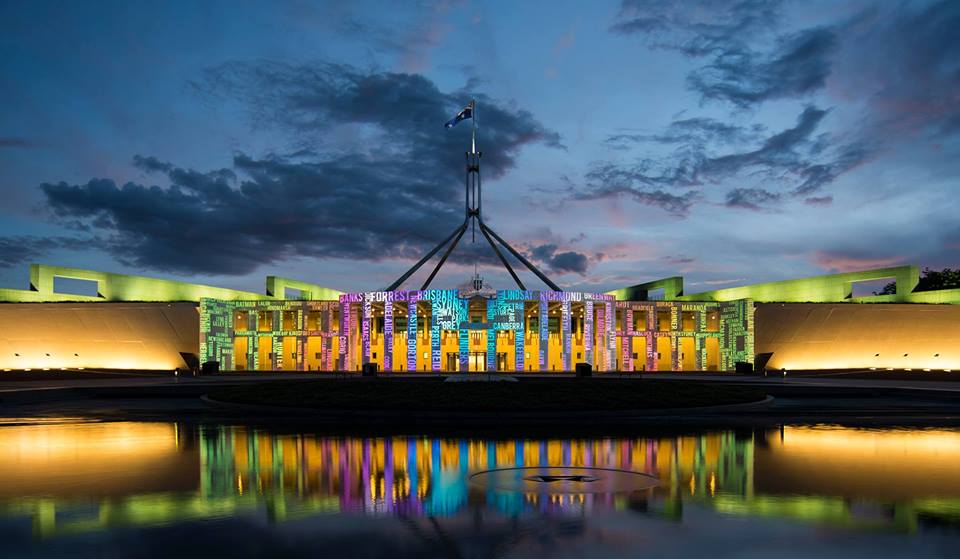 Parliament House Canberra ACT
The programme Click to Enlarge:
ROTARY INTERNATIONAL CONVENTION BIRMINGHAM ENGLAND 2009
Rotary International Conventions are held annually in a different country in the world.  Some conventions have had over 40,000 attend, this year it is in Australia and then to Brazil in 2015.  Here are some photos from the Osaka Rotary Convention:
Osaka 2004
Trivia: The smallest convention was the first, 1910, with 60 attendees. The largest registration number, to date, was 43,381 at the 2004 convention in Osaka, Japan
FOOT NOTE
This is Australia!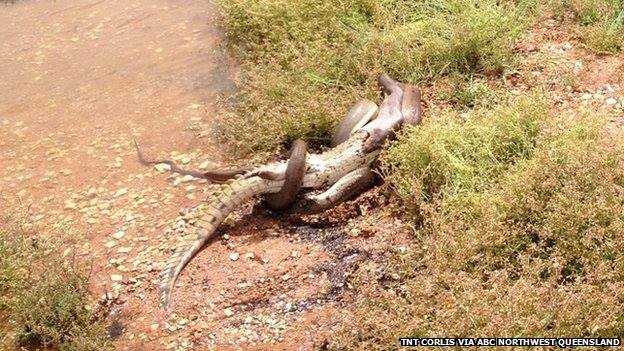 This is a small Jackson's croc about 1 metre long being swallowed by an Olive Python from North Queensland.
Click on the thumb nails for a bigger picture.
Yours in Rotary John Glassford Chair 2013 -2014
Proposed Rotarian Action Group for Endangered Species
PLEASE CALL ME ANYTIME 02 6927 6027.
Bulletin Editor and Web Site:  John Glassford
Don't forget to regularly check our club web site for current information such as bingo rosters and various newsletters from the District Governor, the School of St. Jude's, the monthly membership on the move newsletter as well as several other club bulletins.
Rotary International President Ron Burton
Governor of District 9700 Geoff Tancred
Coolamon Club President  Dick Jennings
Coolamon Club Secretary Paul Weston
Club Treasurer  Henk Hulsman
Coolamon Rotary Club Inc. P.O. Box 23 COOLAMON N.S.W. 2701
Websites of Interest
Coolamon Rotary Club: http://coolamonrotary.com
Road MAPS to Africa a Coolamon Rotary Project: http://www.mountainsofthemoon.org/
Rotary Down Under on line: http://flipflashpages.uniflip.com/2/26587/49598/pub
Mount Kenya 2015 Web Site incorporating the ORK: http://theork.com/
Our Rotary Centennial Twin Club Hout Bay, Cape Town, South Africa: http://www.rotaryhoutbay.org
Proposed Rotarian Action Group for Endangered Species RAGES: http://www.endangeredrag.org/#