Coolamon Rotary News Bulletin #32
APRIL IS ROTARY MAGAZINE MONTH.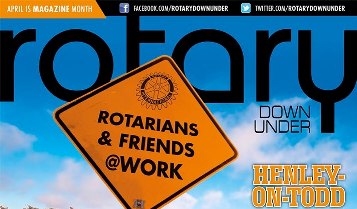 EASTER SATURDAY MARKETS AND HOT RODS IN COOLAMON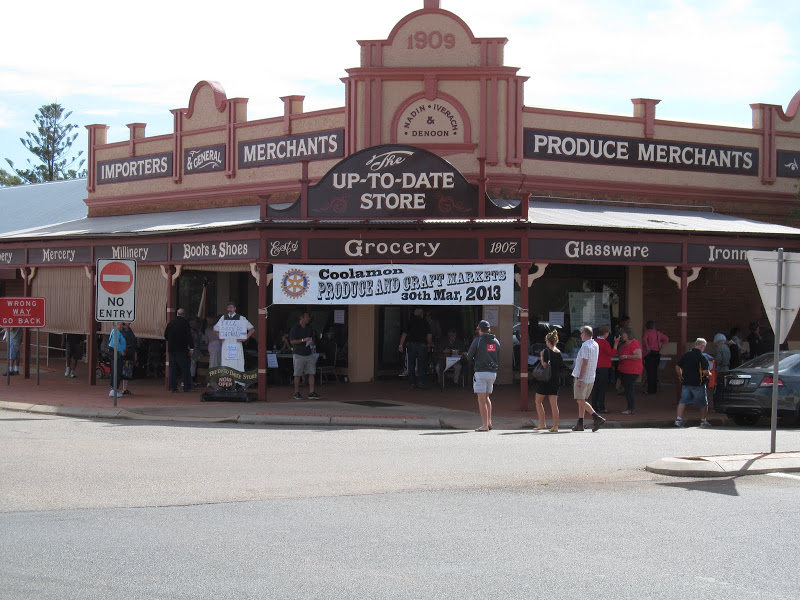 A great day all round thanks to all the volunteers from Rotary their partners and others.
Photos below thanks to Paul Weston and Ian Durham.
Click on the images to enlarge the photos.
PRESIDENT PAUL WESTON'S REPORT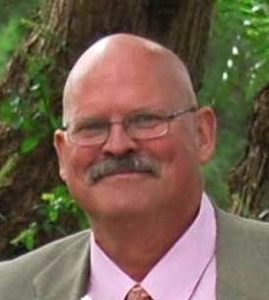 President's report
No Rotary meeting this week, but that doesn't mean the Rotary wheel hasn't stopped rolling.  This past weekend saw a great community turnout for our markets and Grand Designs, Coolamon Style.  The exact number of visitors is unknown, but it's clear that in excess of two thousand people were on hand to cruise the markets, visit the houses featured in Grand Designs and admire the amazing hot rods on display in the main street.  The stall holders offering freshly prepared food at the markets sold out, and the other stall holders had an equally successful day.  The many hundreds of visitors to the shire saw the best that Coolamon has to offer.  We raised approximately $5000 for the Men's Shed from Grand Designs, and added over $1000 to our own coffers  from the raffle.  All in all, it was a great success.
Next Monday's meeting should be of interest to all the travellers in the club, which number quite a few.  Former Coolamon Rotarian Max Chapman will be making a presentation entitled "Europe on a Shoestring".  It should be an interesting talk, so please plant to come, and bring your partner.  Hope to see you there!
Yours in Rotary,
Paul
DIARY REMINDERS
*Monday 8th April Max Chapman Europe on a Shoe String.  Gilbert Catering.
Monday 8th -Friday 13th April RYLA Rotary Youth Leadership Awards.  Alex Thompson is our club's sponsored student this year at Camp Kurrajong, Oura Road, Wagga Wagga.  RYLA web Site.
Thursday April 11th Rotary Bingo: Rostered on are: Leslie Weston, Paul Weston, Ian Jennings, Garth Perkin
***New Event:  Friday April 12th TRIVIA NIGHT in aid of the Ganmain/ Coolamon Hospital Auxiliary.  Coolamon Sport and Recreation Club 7.00pm.  $10/head, best bet make up a table, contact Maree Jennings on 6927 3074 for further details.
*Monday 15th April Maria and Ray Foley Guest Speakers  "On the Road Again".
Friday 19th to Sunday 21st April 2013   D9700 Conference Leeton.
Monday 22nd. April Business and Board Meeting  Club catering.
*Monday 29th. April member's Social Night Craig Corrigan on his life: "Nuts and Bolts".   Club Catering.
Saturday June 8th Coolamon Rotary Street Raffle.
June 23-26 2013 Rotary International Convention in Lisbon.   RI Convention Lisbon.
*Monday July 1st our 42nd Change Over Night.
*Partners and Guests Night.
ROTARY INTERNATIONAL PRESIDENT SAKUJI TANAKA

I enjoyed celebrating Holi, or a festival of colours, at the Rotary Club of Delhi Ashoka, in India.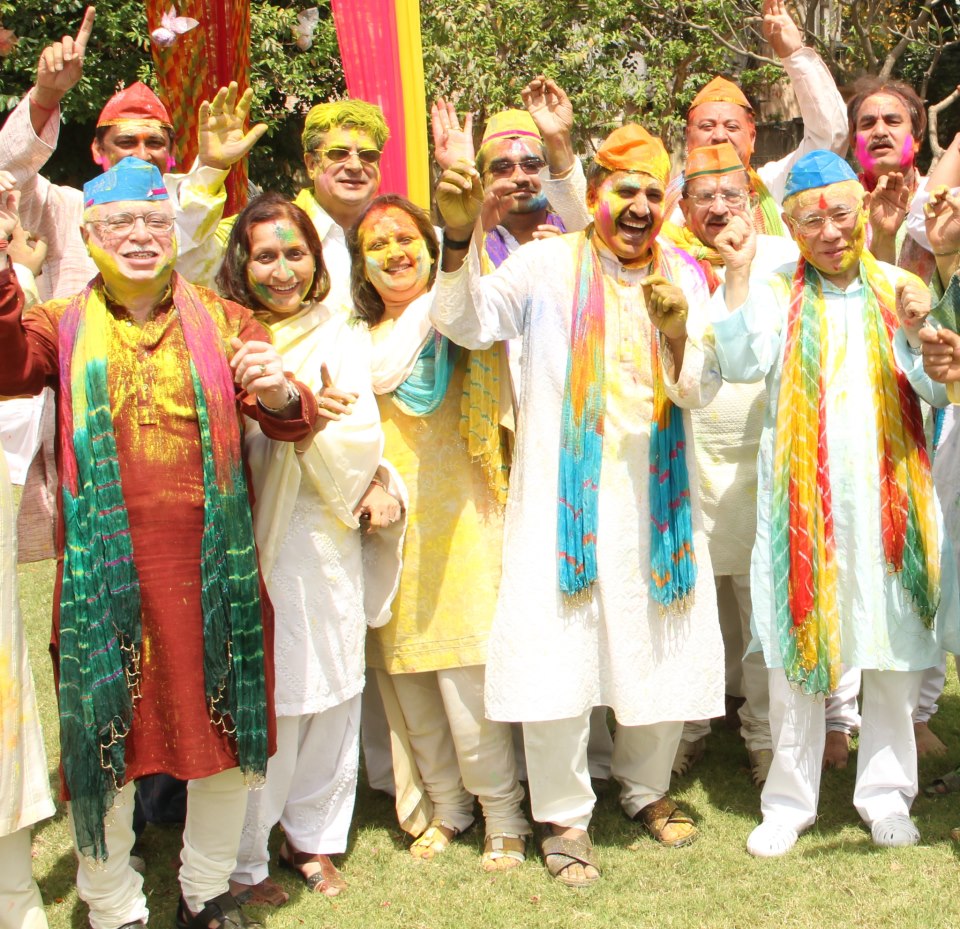 ON THE LIGHTER SIDE
DROP BEARS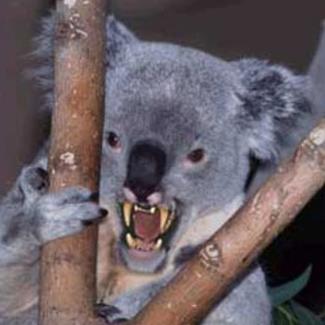 Drop bears are less likely to attack people with Australian accents, according to experts at the University of Tasmania.
http://www.australiangeographic.com.au/journal/drop-bears-prefer-travellers-says-study.htm
DROP BEARS TARGET PEOPLE with foreign accents more often than those who are Australian-born, according to new research.
The study, conducted in a drop-bear hot-spot in New South Wales, aimed to gather data around the behaviour and ecology of the elusive species.
There has been relatively little scientific research into the drop bear (Thylarctos plummetus), which the Australian Museum describes as a "large, arboreal, predatory marsupial related to the koala." Populations are thought mainly to exist in forested coastal regions of eastern and southern Australia, stretching from the Cape York Peninsula to Tasmania
10 pints of Guinness
A Texan walks into a pub in Ireland and clears his voice to the crowd of drinkers. He says, "I hear you Irish are a bunch of hard drinkers. I'll give $500 American dollars to anybody in here who can drink 10 pints of Guinness back-to-back."
The room is quiet, and no one takes up the Texan's offer. One man even leaves.
Thirty minutes later the same gentleman who left shows back up and taps the Texan on the shoulder. "Is your bet still good?" asks the Irishman.
The Texan says yes and asks the bartender to line up 10 pints of Guinness. Immediately the Irishman tears into all 10 of the pint glasses, drinking them all back-to-back.
The other pub patrons cheer as the Texan sits in amazement. The Texan gives the Irishman the $500 and says, "If ya don't mind me asking', where did you go for that 30 minutes you were gone?"
The Irishman replies, "Oh… I had to go to the pub down the street to see if I could do it first."
A Push
A man and his wife are awakened at 3 o'clock in the morning by a loud pounding on the door. The man gets up and goes to the door where a drunken stranger stands in the pouring down rain.
"Can you give me a push?" he asks while hanging onto the door frame.
"Not a chance" says the husband — "It's 3 o'clock in the morning!". He slams the door and returns to bed.
"Who was it?" asks his wife.
"Just some drunk wanting a push" he answers.
"Did you help him?" she asks.
"No, I didn't — it's three in the morning and raining like crazy out."
"Well, you have a short memory" says his wife. "Can't you remember about three months ago when we broke down on vacation and those two strangers helped us? I think you should help him."
The man does as he is told and gets dressed and goes out into the pounding rain and calls out into the dark, "Hello, are you still there?"
"Yes," comes the answer.
"Do you still want a push?" calls out the husband.
"Yes, please!" comes the reply from the dark.
"Where are you?" asks the husband.
"Over here on the swing!" the drunk replies.
ROTARY INFORMATION
This week we look at the wonderful work being done by our Rotary Centennial Twin Club Hout Bay Rotary in Cape Town.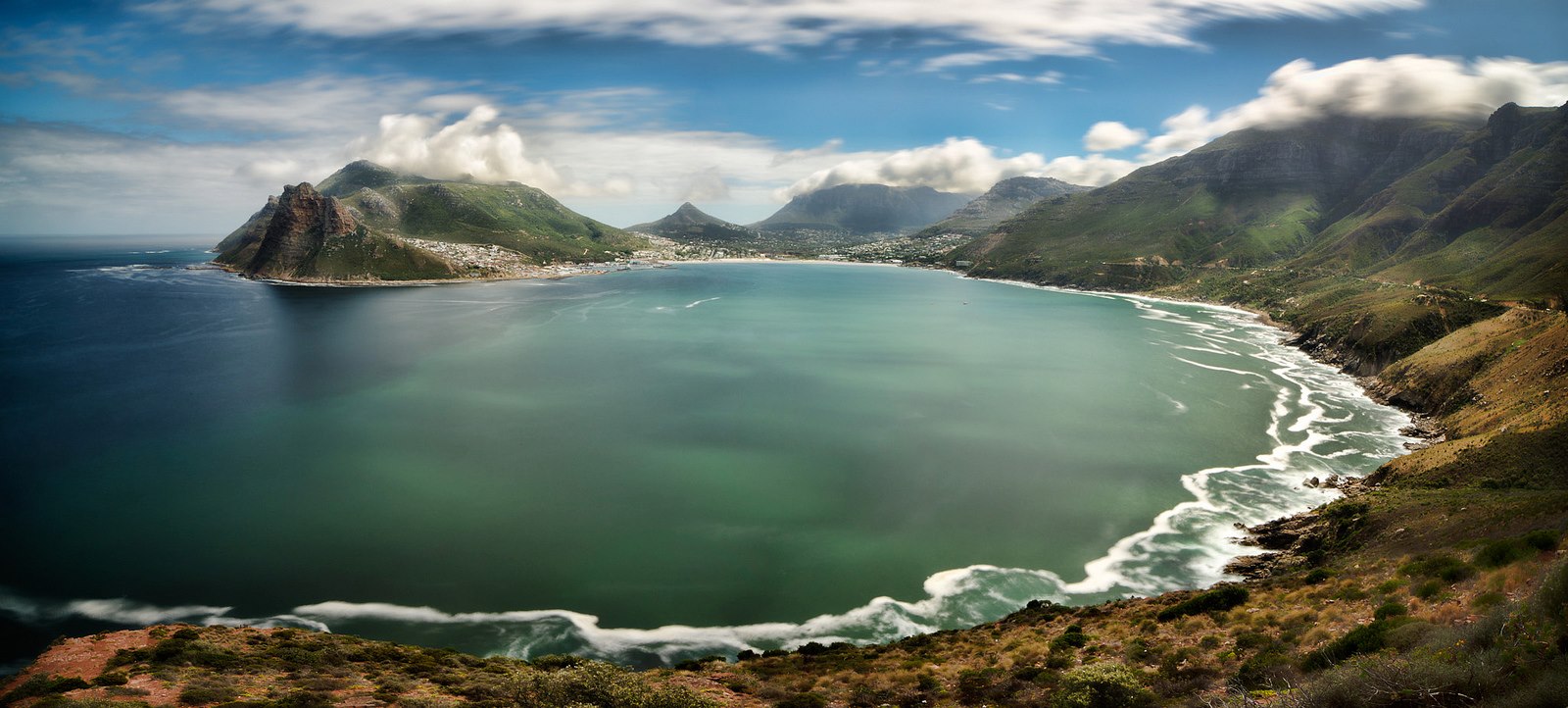 Beautiful Hout Bay
Some photos below of the hospitably and fellowship that we had the pleasure of receiving form all the members of Hout Bay.
Also some of the amazing work that they do for those not so fortunate who live in the township of Imizamo Yethu in Hout Bay.
Our next visit will be in May 2015 please come join us for the time of your life.  These South Africans know how to party.
Some of their work:
Here is the latest Bay Breezes and see how this club works.  I know that PP Patrick McLaughlin reads our bulletin and I am sure that all the members from Coolamon wish Patrick a speedy recovery.
BUCKET LIST
HOLI FESTIVAL INDIA
HINDUS celebrated the festival of Holi this week by painting each other in bright colours, distributing sweets and squirting water at one another. The holiday celebrated mainly in India and Nepal marks the beginning of spring. Bonfires are set on the eve of Holi, and the next day Hindus throw coloured dry powder and water in celebration.
CAUSES WORTH SUPPORTING
THE NONCEBA PROJECT by Hout Bay Rotary
The Ashley Kaimowitz Memorial Fund was established by the Rotary Club of Hout Bay in support of the Nonceba Centre in Cape Town, a welfare project for sexually abused and raped children.  Past President Don Peters of Rotary Hout Bay, who was awarded a Sapphire Award for his sterling efforts to Rotary over the years, coordinates the contributions of the four Rotary clubs that support the fund: RC Sea Point, RC Claremont, RC Kirstenbosch and RC Kromboom.
The heart of the matter
This is a story of a young lady from a privileged background who joined Rotary's  programme Interact while at school in Cape Town.  Ashley was a compassionate, loving and wise young woman and she recognized the horrific problems facing society.  In her own words, "I have learnt that even though there are horrors facing our world there is good buried within it, evident in those willing to reach out a hand and a heart to help.  I firmly believe that the life of one person, if helped, can change the course of the world, as you never know who that one little girl or boy could be or could achieve."
Ashley began her journey in the township of Khayelitsha close to Cape Town  helping children who had been sexually assaulted, raped, abused or were victims of family violence.  Ashley was so overwhelmed emotionally that she knew that her purpose on this earth was nothing less than to change it.
A dream commences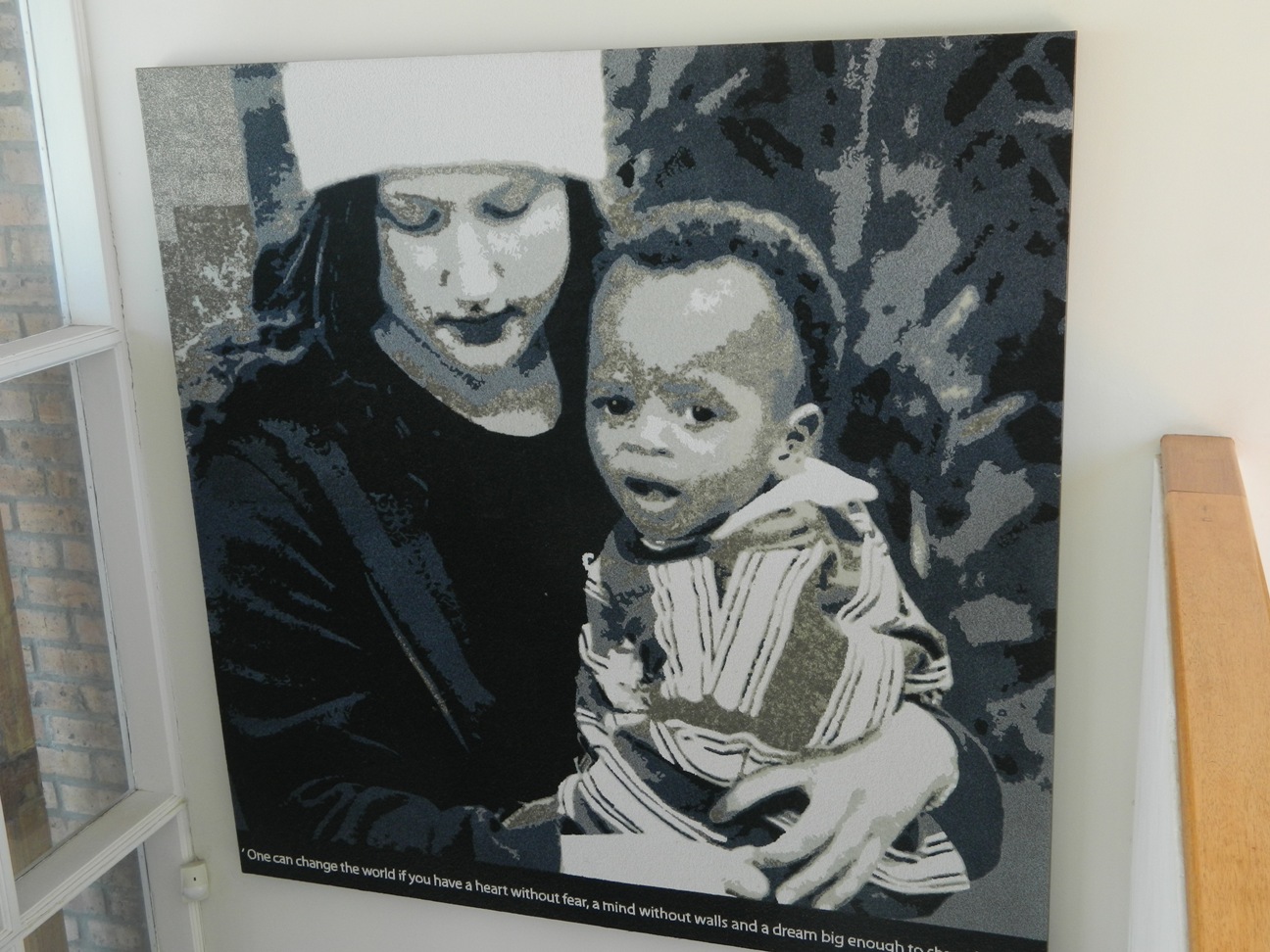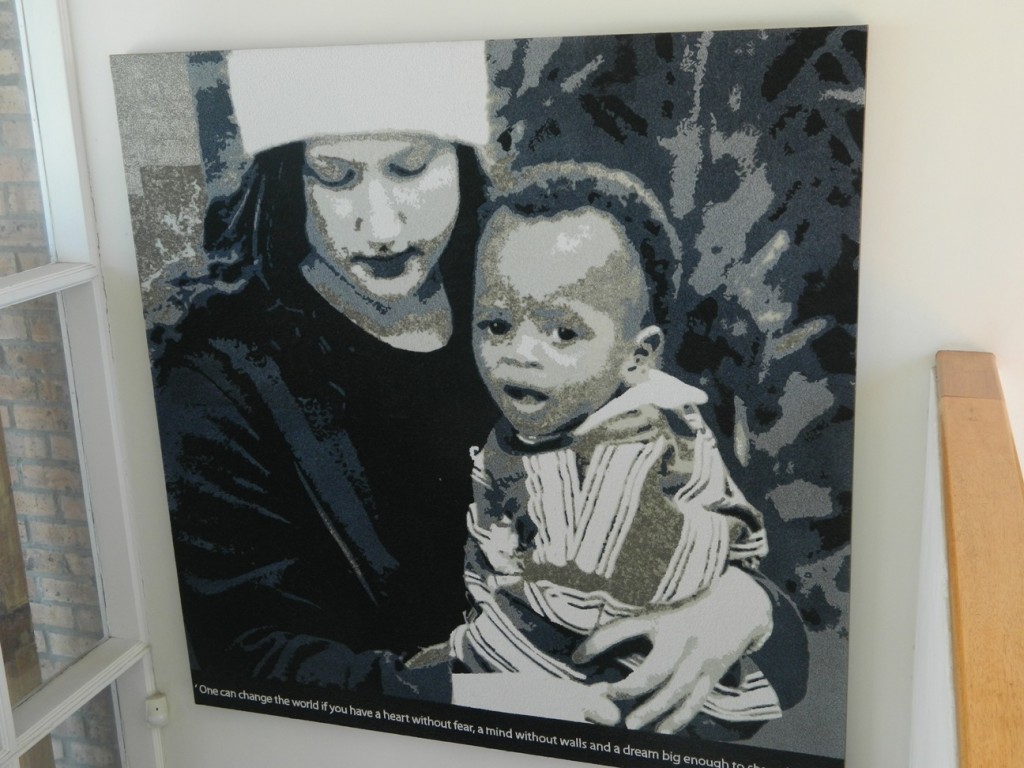 At sixteen years old Ashley became totally involved in the Nonceba Family Counselling Centre.  She made a video film of the centre and she turned out to be a first class fundraiser.  In 2004, Ashley was accepted for a Rotary Exchange tour to Japan and whilst there continued to promote the cause of abused children by showing her film.  She then returned and continued her work in Khayelitsha.
In March 2005, Ashley was tragically killed by a drunk driver ending a life filled with promise.   In a tribute to her, a Rotarian wrote, "Everybody, from adults to children, all religions and cultures, working across all divides, learned much from Ashley.  We learnt about humility, determination and cheerfulness when faced with overwhelming and challenging circumstances."
To support Hout Bay Rotary and the Nonceba Project please contact me directly: [email protected]
Rotary International President Sakuji Tanaka
Governor of District 9700  Greg Brown
Coolamon Club President  Paul Weston
Coolamon Club Secretary  John Glassford
Club Treasurer  Henk Hulsman
Coolamon Rotary Club Inc. P.O. Box 23 COOLAMON N.S.W. 2701
Websites of Interest
Coolamon Rotary Club: http://coolamonrotary.com
Road MAPS to Africa a Coolamon Rotary Project: http://www.mountainsofthemoon.org/
Rotary Down Under on line: http://flipflashpages.uniflip.com/2/26587/49598/pub
The Orphan Rescue Kit a Coolamon RC Project: http://theork.com/
Our Rotary Centennial Twin Club Hout Bay, Cape Town, South Africa: http://www.rotaryhoutbay.org
Don't forget to regularly check our club web site for current information such as bingo rosters and various newsletters from the District Governor, the School of St. Jude's, the monthly membership on the move newsletter as well as several other club bulletins.