Coolamon Rotary News Bulletin #33
STOP PRESS! URGENT.
We need volunteers for the Easter Markets and the ShelterBox appeal both at the Up-to-Date Store this Saturday morning.  Please contact Leslie Weston or Paul Weston ASAP.

MARCH IS ROTARY'S WATER & SANITATION MONTH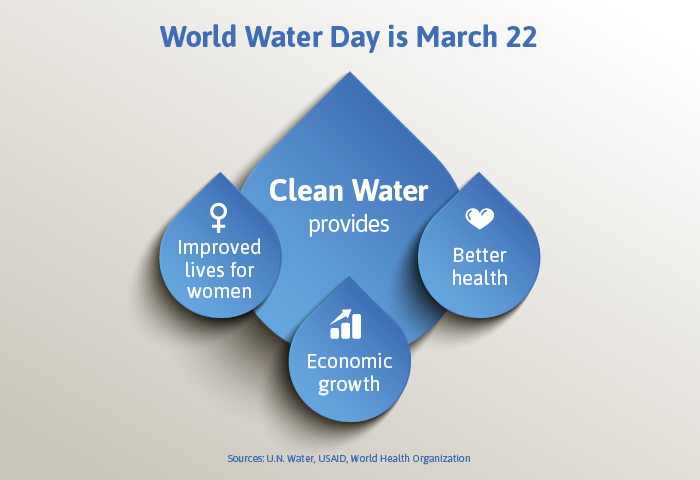 750 million people worldwide don't have clean water.
World Water Day is March 22. Clean water, better lives!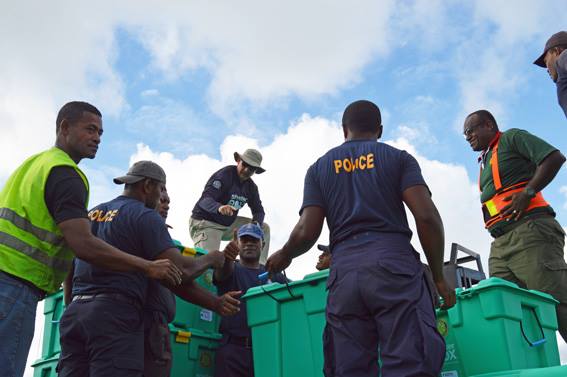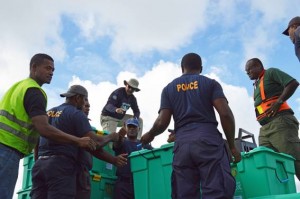 Last Saturday we held a ShelterBox morning in Ganmain. On hand were Myffy Collette, Bernadette Milne, Trevor Parkes, Don Dyce, Wayne Lewis, John Glassford, Paul Weston, Leslie Weston and Bogart Weston.  As always the Ganmain people are very generous.


RYDA program held in Wagga this week, a big thank you to Ian Durham and Henk Hulsman for volunteering their day last Friday to look after the contingent from the Coolamon Central School and other schools that took part.
RYDA Rotary Youth Driver Awareness now comes under RSE or Road Safety Education a Non for Profit Organisation and Rotary is one of their Corporate Partners.  The Patron is Sir William Deane and the Chair is Kerry Chikarovski.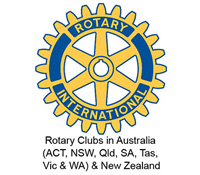 MEETING MONDAY MARCH 21st. 2016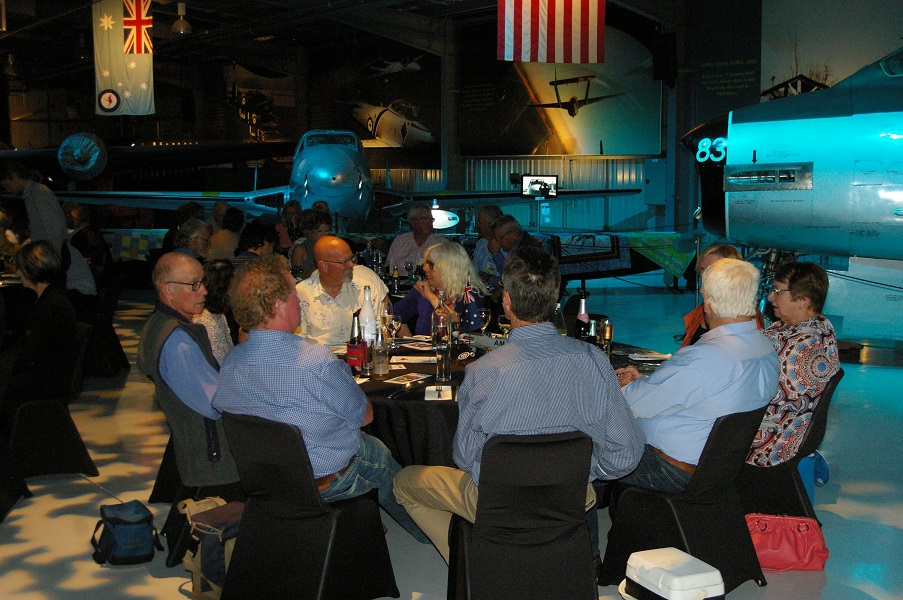 Tonight we met at the Temora Aviation Museum as guests of the Temora Rotary Club.  Assistant Governor Tony Sinclair Group 4 in D9700 was our Chair.  Coolamon was well represented by 14 members and their partners including, Jan Nulty, Jann Breust, Chez Post, Susan Glassford, Helen Lewis, Sally Farmer and Bethany.
It was a social meeting in the Temora Aviation Museum.  Temora Rotary did a great job and around 92 people were present including the Temora Probus Club.  Chair AG Tony Sinclair welcomed the guests and while we were waiting for our dinner Temora RC conducted a spirited fines session followed by a raffle with many many prizes and Coolamon did well.
The guest speaker was Rtn. Kenny Love who was supported by his wife Rtn. Lisa Love.  Kenny is the CEO of the Temora Aviation Museum and Lisa is the Assistant Manager.  It was an excellent presentation of the recent Warbirds Downunder Show held last November over four days.  This is the biggest Warbirds Show in the Southern Hemisphere and is only held every 2 years.
The Temora Aviation Museum's President and the Founder is David Lowy, AM.  This is a spectacular museum and a wonderful asset for the Riverina and right on our doorstep.
Over 20,000 people visited the Warbirds Show last November and here is the web site for further information
Here are some photos from the wonderful evening we spent with our fellow Rotarians from Temora, click on the thumb nails for the big picture.  THANK YOU TEMORA ROTARY CLUB!
N.B. Note Bene
Reminder to attend the meeting on Monday April 4th where we will allocate billets for the USA Visitors from D 5610.
DISTRICT 5610 USA SOUTH DAKOTA, IOWA 
Diary Reminders
Saturday March 26th Rotary Easter Markets. Up-to-Date Store 9.00 am start.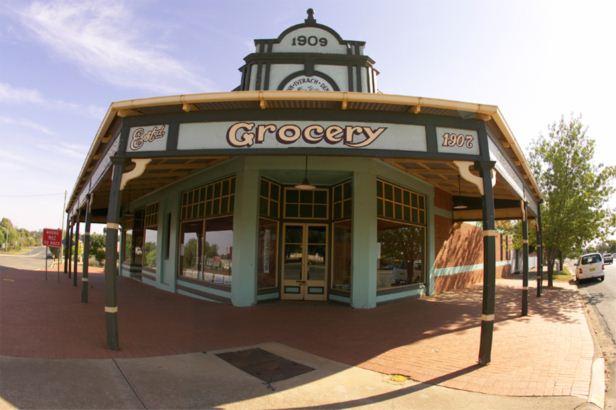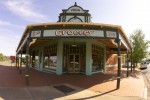 Monday March 28th Easter Monday NO MEETING
Monday April 4th Club Assembly and Planning of Friendship USA Exchange from D5610.
Sunday April 10th District Assembly Club Directors Training at Grenfell High School 9.00 am start.
Monday April 11th TBA
Wednesday April 13th Board Meeting
Thursday April 14th BINGO Roster: Ian Durham (Capt) Wayne Lewis, Paul Weston, Leslie Weston.
Friday 22nd – Sunday 24th April 2016 D9700 Conference in Wagga Wagga.
Monday April 25th ANZAC Day 2016 USA District 5610 USA Friendship Exchange.
*Saturday May 14th International Night at the Ganmain Hall in aid of RAGES Inc.
Saturday 28th May 2016 – Wednesday June 1st Seoul RICON South Korea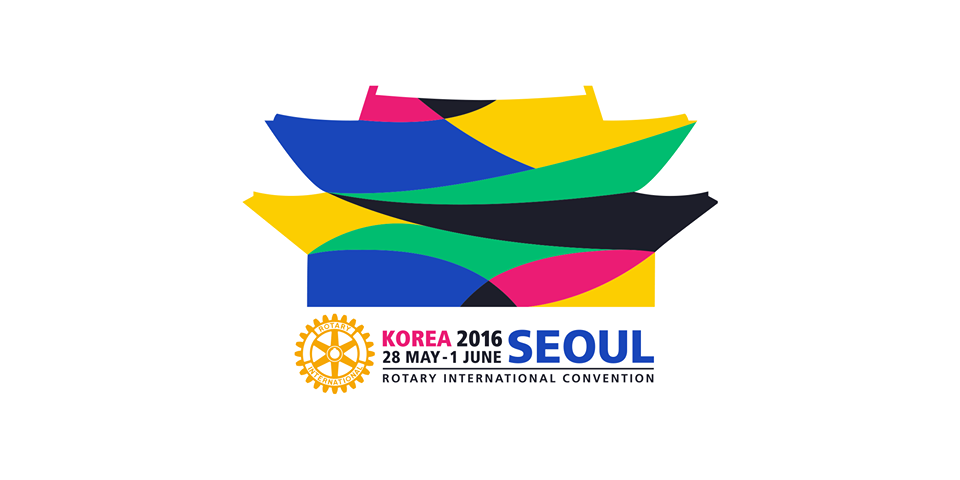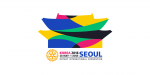 *Partners and Guests Night.
Apologies for Monday meetings call Ian Jennings on 0428 492 157  BY FRIDAY 12.00 pm.
ON THE LIGHTER SIDE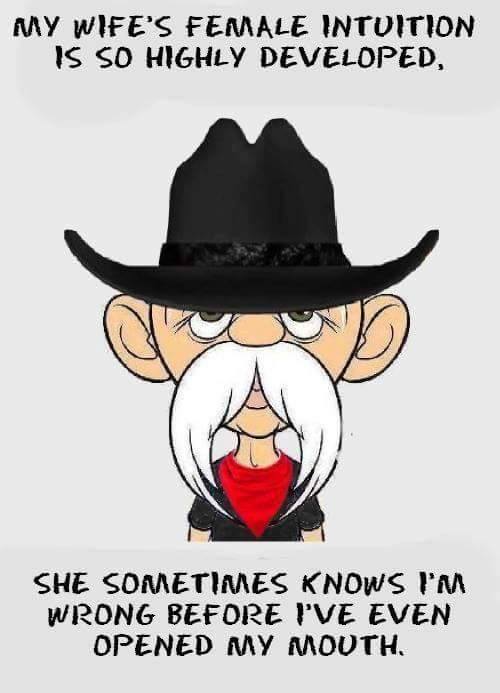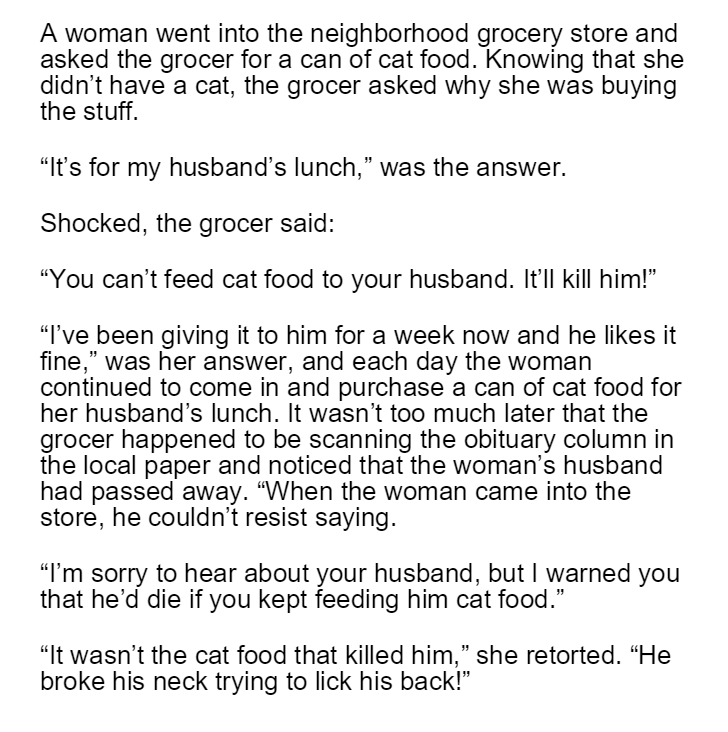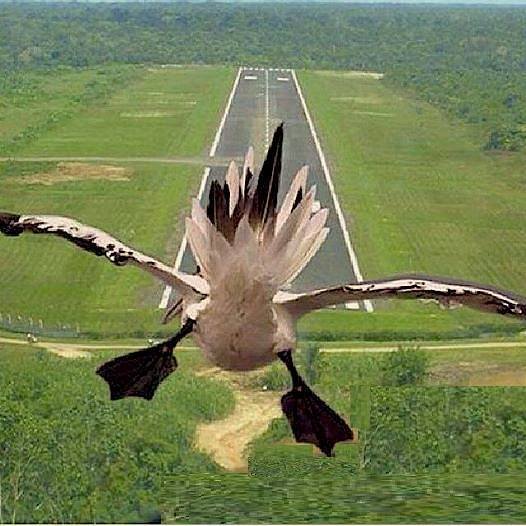 ROTARY INTERNATIONAL PRESIDENT
K.R. RAVINDRAN "RAVI"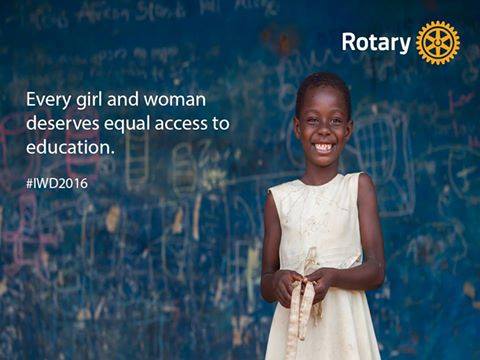 Rotary works to support literacy and reduce gender disparity in education. Make an impact:
http://on.rotary.org/RotaryGive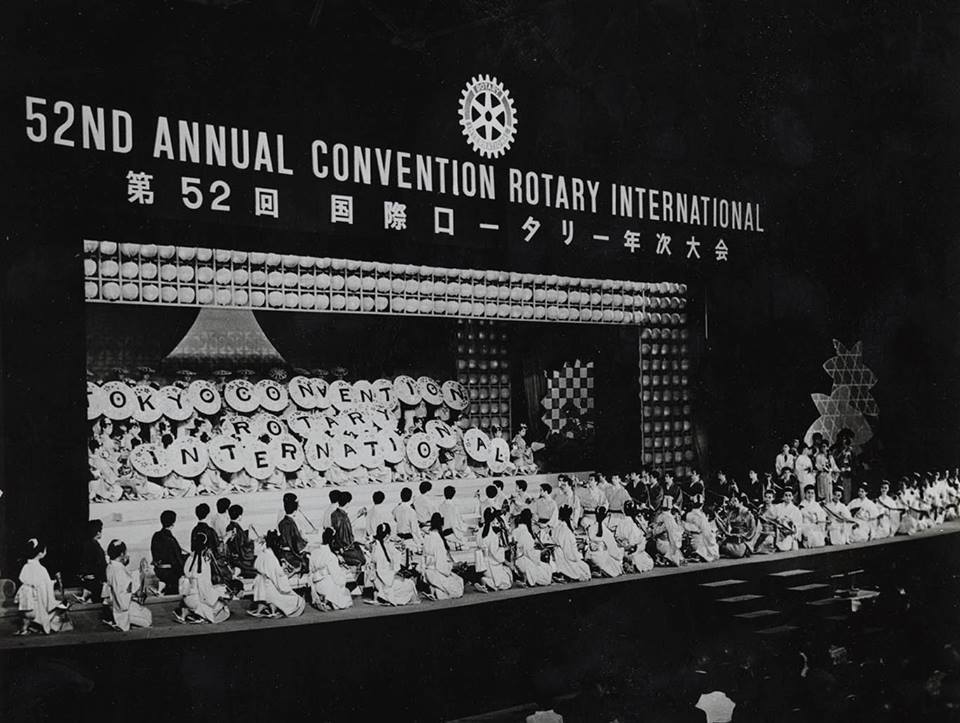 Did you know that the first Rotary Convention in Japan was held in Tokyo in 1961? Learn more about Rotary conventions and test your knowledge by taking our quiz:
http://on.rotary.org/ConventionQuiz
Share Your Story, Rotary Club members of Club 99 in Little Rock, Arkansas help us show the world the new face of Rotary. Highlight your Rotary experience by making a short video about why you joined.
RYDA WEEK IN WAGGA WAGGA
RYDA program held in Wagga this week, a big thank you to all the Rotary volunteers and wonderful facilitators who shared their time and program with over 500 local school children.
Coolamon Central School were there on Friday and the club's volunteers were Ian Durham and Henk Hulsman.

Conference Chairman:
Michael Knight 
Wollundry  –  Wagga Wagga
6922 3164 (home)
0412 376 570
INSTITUTE EQUIPS REGIONAL LEADERS TO ADVANCE ROTARY'S STORY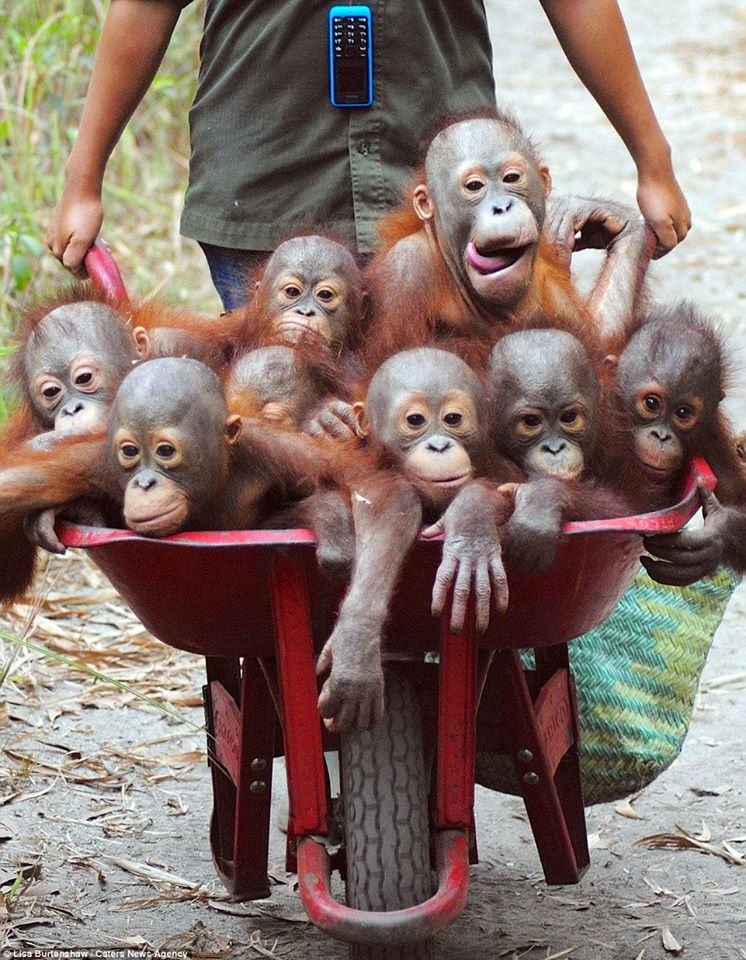 What's the best ingredient for an orangutan friendly Easter?  Certified Sustainable Palm Oil or palm oil free!
Unsustainable palm oil production is driving orangutans to extinction – it's the leading cause of deforestation and peatland destruction in Indonesia. It's also contributing to climate change. Choosing products that contain Certified Sustainable Palm Oil or are palm oil free this Easter means you are making a difference.
Relaxed labeling laws make it difficult to know which products contain Palm Oil, so we've put together a list of CSPO and Palm Oil free products to help you choose orangutan and climate friendly treats this Easter.
Palm Oil Free
-Woolworths: hot cross buns
-Whittaker's: all chocolate products
-Lindt & Sprungli: Lindt Excellence and Lindt Creation chocolate blocks
-Green & Black's: most chocolate blocks (except Butterscotch, Raisin & Hazelnut)
-Cadbury: Dairy Milk, Old Gold, Dream chocolate blocks
-Choceur, Just Organics, Moser-Roth (from Aldi): all chocolate products
-Haigh's: all chocolate products
-Carob Kitchen: all carob chocolate products
Palm Oil Free & Vegan
-Moo free: most chocolate products (except mint and orange flavoured)
CSPO
-Cadbury: chocolate products other than Dairy Milk, Old Gold, Dream chocolate blocks (e.g. filled chocolates like Caramello)
-Lindt & Sprungli – chocolate products other than Lindt Excellence and Lindt Creation chocolate blocks (e.g. filled chocolates like Lindt balls)
So remember, eat all the chocolate you like this Easter, just make sure it contains CSPO or is palm oil free.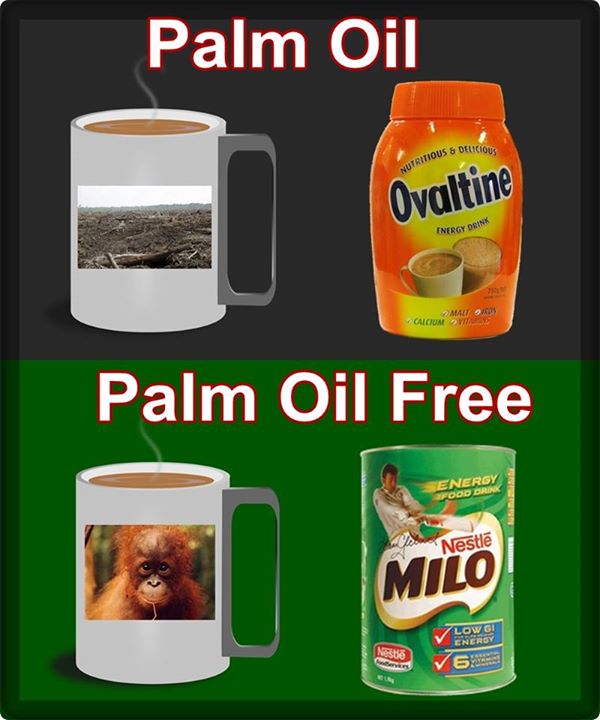 ELEPHANT WORTH.
Learn below how much more an elephant is worth alive than as blood ivory.  (Click on the image for the full picture).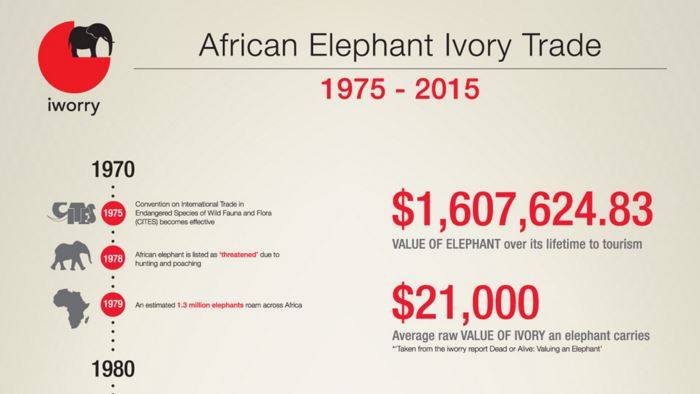 ONLY IN AFRICA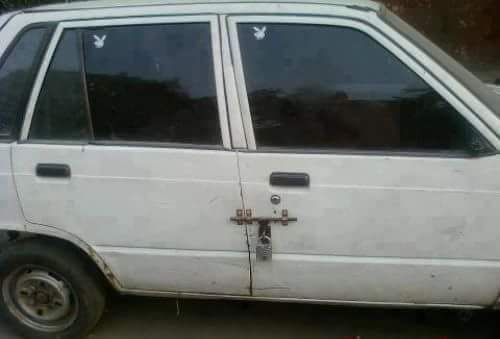 FOOTNOTE
Bulletin Editor and Web Site:  John Glassford
Yours in Rotary 
John Glassford Chair 2014 -2016
Rotarian Action Group for Endangered Species
Don't  forget to regularly check our club web site for current information such as bingo rosters and various newsletters from the District Governor, the School of St. Jude's, the monthly membership on the move newsletter as well as several other club bulletins.
Rotary International President K.R. "Ravi" Ravindran
Governor of District 9700 Gary Roberts
Coolamon Club President  Wayne Lewis
Coolamon Club Secretary Paul Weston
Club Treasurer  Henk Hulsman
Coolamon Rotary Club Inc. P.O. Box 23 COOLAMON N.S.W. 2701
Websites of Interest
Coolamon Rotary Club: http://coolamonrotary.com
Road MAPS to Africa a Coolamon Rotary Project: http://www.mountainsofthemoon.org/
Rotary Down Under on line: http://flipflashpages.uniflip.com/2/26587/49598/pub
Mount Kenya 2015 Web Site incorporating the ORK: http://theork.com/
Our Rotary Centennial Twin Club Hout Bay, Cape Town, South Africa: http://www.rotaryhoutbay.org
Rotarian Action Group for Endangered Species RAGES: http://www.endangeredrag.org/#