Coolamon Rotary News Bulletin #36
ANZAC DAY 2013
Several of our members were involved in the ANZAC Day tributes this year.  PP Ian Durham went to march with his mates from the Vietnam War and President Paul Weston laid a wreath on behalf of Coolamon Rotary in Coolamon.  here are some photos of ANZAC Day 2013.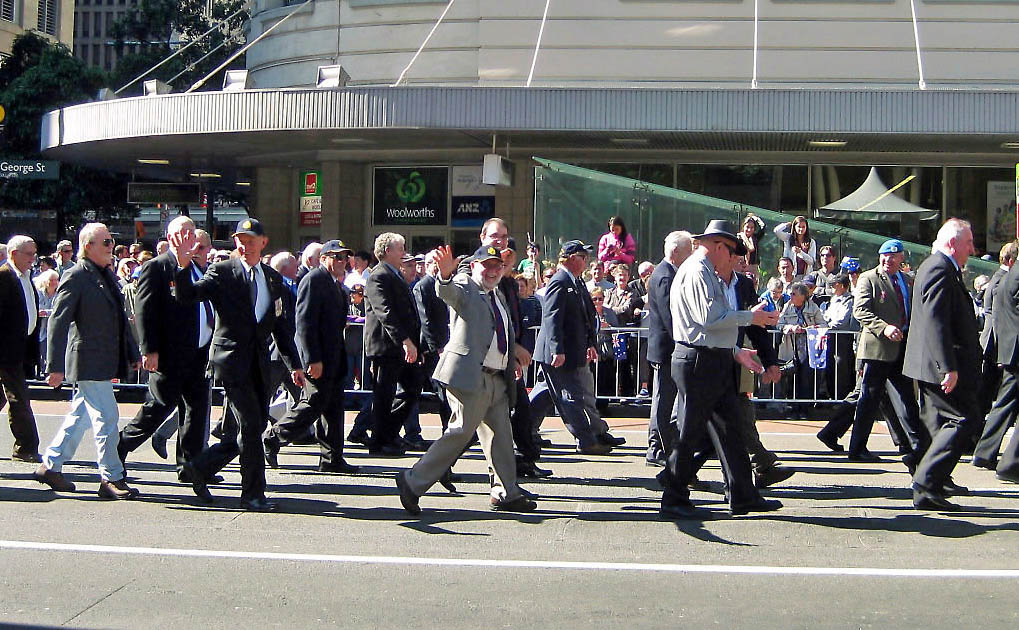 Top: Ian Durham with Christine Lorraine and Chris's son Anthony who was marching for his late father.
Bottom: Ian Durham with some mates before the march.
Meanwhile in Coolamon Craig Corrigan drove World War 2 Veteran Bill Shea in Craig's super trike.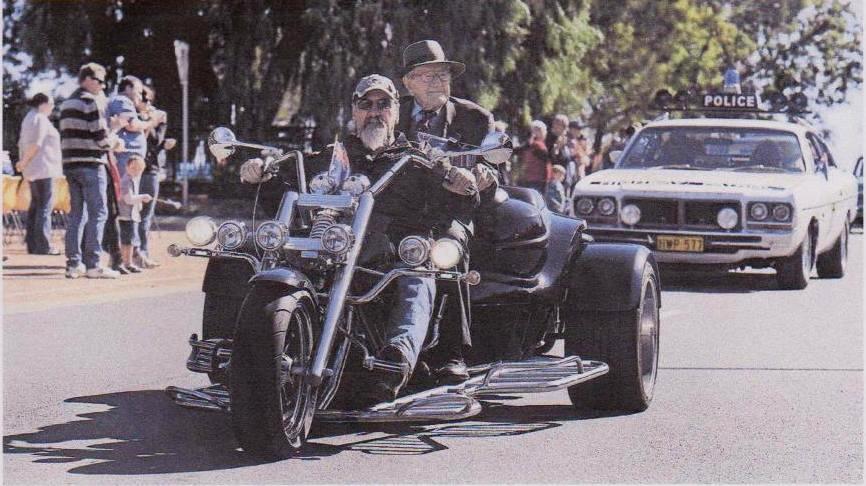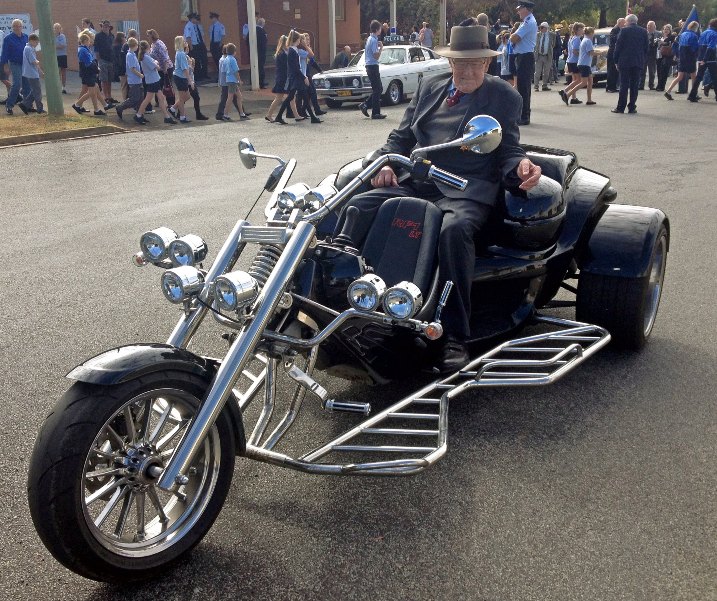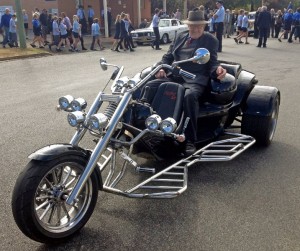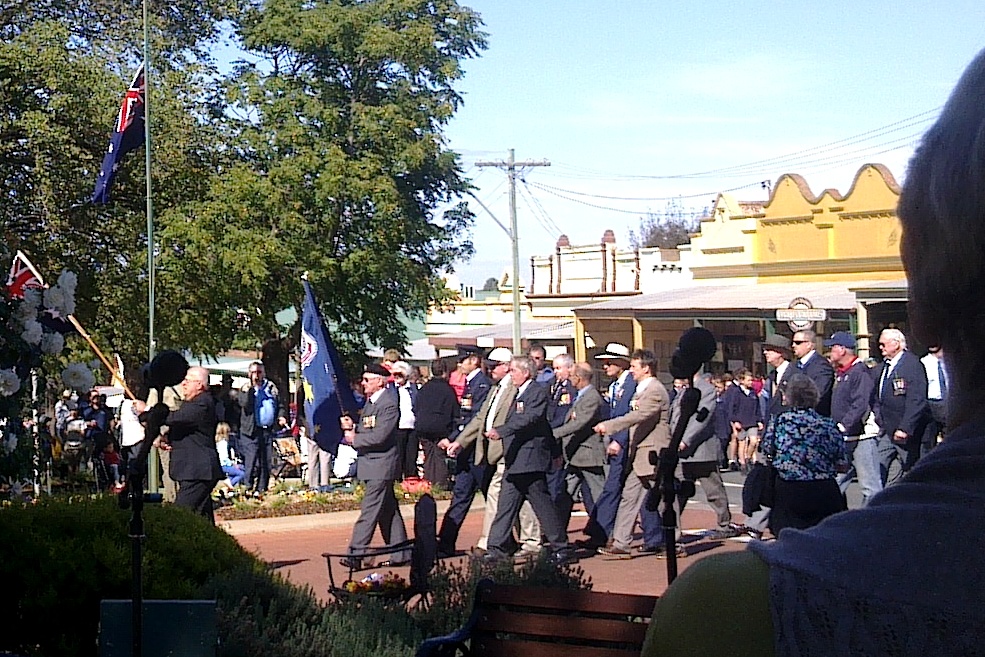 APRIL IS ROTARY MAGAZINE MONTH.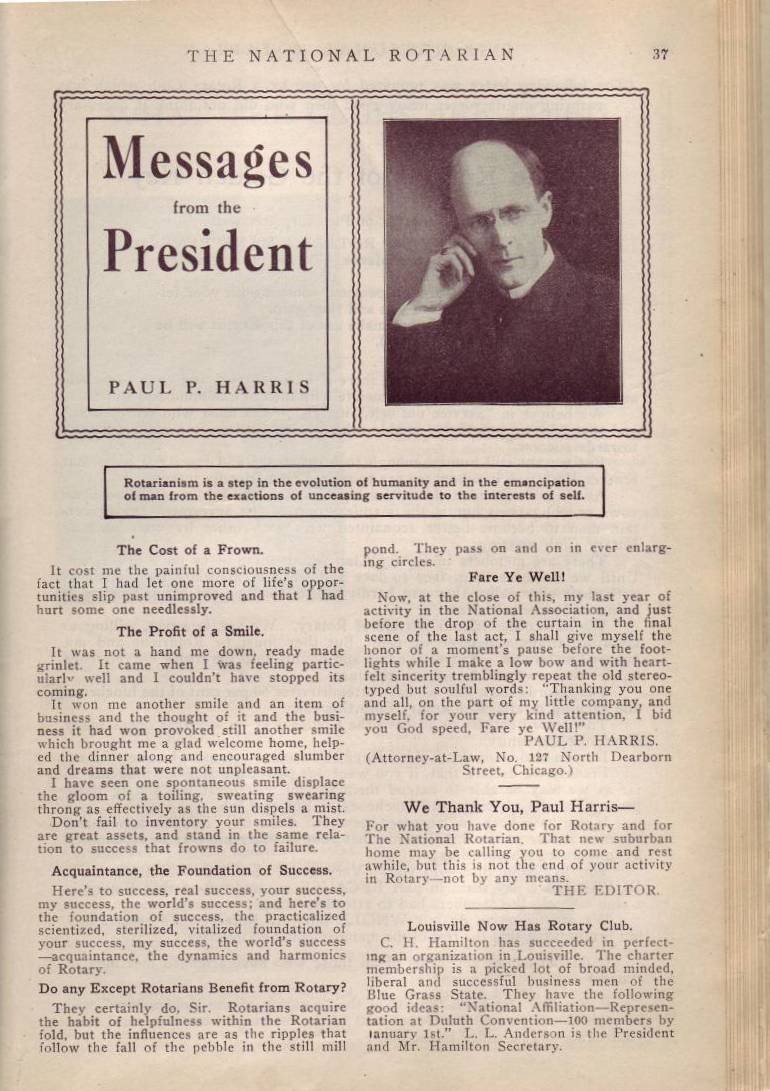 Published August 1912
MONDAY MEETING
Tonight we had a special meeting with Alex Thompson as our guest speaker.  Alex attended RYLA (Rotary Youth Leadership Awards) in Wagga Wagga very recently.
Our guests included Gabby and Bill Thompson, Don Dyce, Ted Hutcheon, Susan Glassford.
Visiting Rotarians from Wagga Wagga Murrumbidgee President Jenny Fyfe, President Elect Lauren Slater and two new members who joined Murrumbidgee WW following RYLA, Sam Miles and Luke Weston.
Friend of Rotary Sandra West and 9 Coolamon members were also present tonight.
By all accounts RYLA was an experience not to be missed and Alex gave a great talk and it was obvious that he had a most enjoyable time and made a big impression on the other RYLA students as well as the organisers.
Well done Alex.
PE Lauren Slater, RYLA chief organiser, also gave a short talk on the event and said that Alex was one of the best students on the course.  Lauren said that no one wanted to leave and feel that life long friends have been made on this one week in Wagga Wagga amongst the 32 participants.
On some other news the board approved the invitation to Bernadette Milne, Miffy Clarke and Ted Hutcheon to join our club.  Ted is rejoining Rotary after a long absence.
We also approved a request by Grahame Miles for extended absence as Grahame and Sharon are going to Europe for a holiday and cruise around the Baltics including Tallinn Estonia, St Petersberg Russia and Stockholm among other places.  Maureen and Henk Hulsman will also be joining them.
Below is a brief summary of some of the voting at Rotary's parliament the Council On Legislation that is held every 3 years in Chicago.
PRESIDENT PAUL WESTON'S REPORT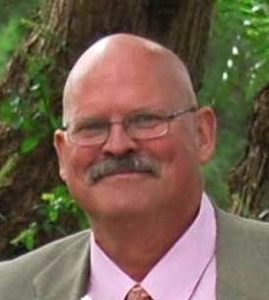 President's report
Last week was unremarkable for Coolamon Rotary because the only thing on for our club was a board meeting, but it was a highly memorable one for me because I took part in my first ANZAC Day ceremony.  As president of our club, I was invited to lay a wreath at the cenotaph to recognise the fallen military members who took part in the military operations at Gallipoli in 1915 as well as Australians who have been killed in the line of military duty since then.
I was unprepared for the highly orchestrated and moving ceremony that was executed by the members of the Coolamon community, let most ably by Dave McCann.  After the marchers in the parade had finished their circuit of the plaza and had assembled by the cenotaph, the catafalque party took their posts and a vintage warplane from the aviation museum in Temora made a flyover of the site, precisely at the scheduled time announced by the emcee.
A prayer and several brief addresses by notables in the community then ensued, followed by a recitation of the war dead from Coolamon Shire and the laying of wreaths and flowers by a range of military and community organisations.  The ceremonial bugle calls and playing of the national anthem were followed by the release of dozens of white "peace birds" (apparently white carrier pigeons) which added a most solemn and appropriate touch to the festivities.
I've attended comparable ceremonies in the US (I've marched in many Memorial Day parades and witnessed the accompanying tributes to Americans who lost their lives fighting for their country), but I have to say I have never been as moved by such a ceremony as I was last Thursday.  Although the occasion was not extremely formal, the solemnity and respectfulness (verging on reverence) that were on display were quite moving and nearly brought a tear to my eye on several occasions.  I realise that most of you have grown up with these ceremonies and may not see much special about the day, but I thought I'd share the thoughts and feelings of someone witnessing the ceremony for the first time as an adult.  Well done, Coolamon!
Monday night saw another great rollup for our weekly meeting.   In addition to our RYLA representative Alex Thompson, we also welcomed two other participants in the 2013 Wagga area RYLA program, Luke Weston and Sam Miles, along with two members of the Murrumbidgee Rotary Club, current president Jenny Fyfe and incoming president Lauren Slater.  Alex regaled us with stories of his adventures with RYLA in addition to the various activities organised for participants over the week.  It's clear that RYLA had quite a positive impact on Alex, and resulted in some lasting friendships.  I had the pleasure of presenting Alex with a certificate commemorating his involvement with RYLA.
We also welcomed Dick Jennings' news that Ted Hutcheon had accepted our invitation to become a member of the Rotary Club of Coolamon.   Dick rounded out the evening with a rousing fine session and raffle draw.    A good time was had by all.
Yours in Rotary,
Paul
DIARY REMINDERS
*Monday  May 6th. Member's Social Night Craig Corrigan on his life: "Nuts and Bolts".   Club Catering.
Thursday May 9th  BINGO Rostered on: Dick Jennings, Mark Reardon, Ian Durham, Rodney Jarrett.
Monday May 13th Business and Board Meeting all members welcome to attend.
Sunday May 19th District 9700 Assembly and Directors Training at Grenfell.  9.00am Sharp.
Saturday June 8th Coolamon Rotary Street Raffle.
June 23-26 2013 Rotary International Convention in Lisbon.   RI Convention Lisbon.
*Tuesday 25th June Wagga Wagga Sunrise Annual Change Over Dinner Country Club Wagga 6.30pm.
*Wednesday June 26th Henty RC Annual Change Over Dinner.  Community Club 6.30pm.
*Thursday 27th June Wagga Wagga Rotary Change over Dinner.
Saturday June 29th District 9700 Annual Change Over Dinner.
*Monday July 1st COOLAMON 42nd Change Over Night.
*Monday July 1st Temora RC Annual Change Over Dinner. Temora Bowling Club 6.30pm.
*Sunday July 7th Junee RC Annual Change Over LUNCH,  noon for 12.30.
*Partners and Guests Night.
ROTARY INTERNATIONAL PRESIDENT SAKUJI TANAKA

On 25 April, Rotary received a silver Edison Award for its Future Vision program. I was honoured to receive the award on behalf of all the Rotarians who worked on and participated in Future Vision, which is now called Rotary grants and will be implemented 1 July for all clubs. In the photo with me,
(left) 2013-14 RI Director Celia Giay and Jetta Burton, the wife of 2013-14 RI President Ron Burton.
Read more about the awards held in Chicago:  Future Vision Receives a  Silver Edison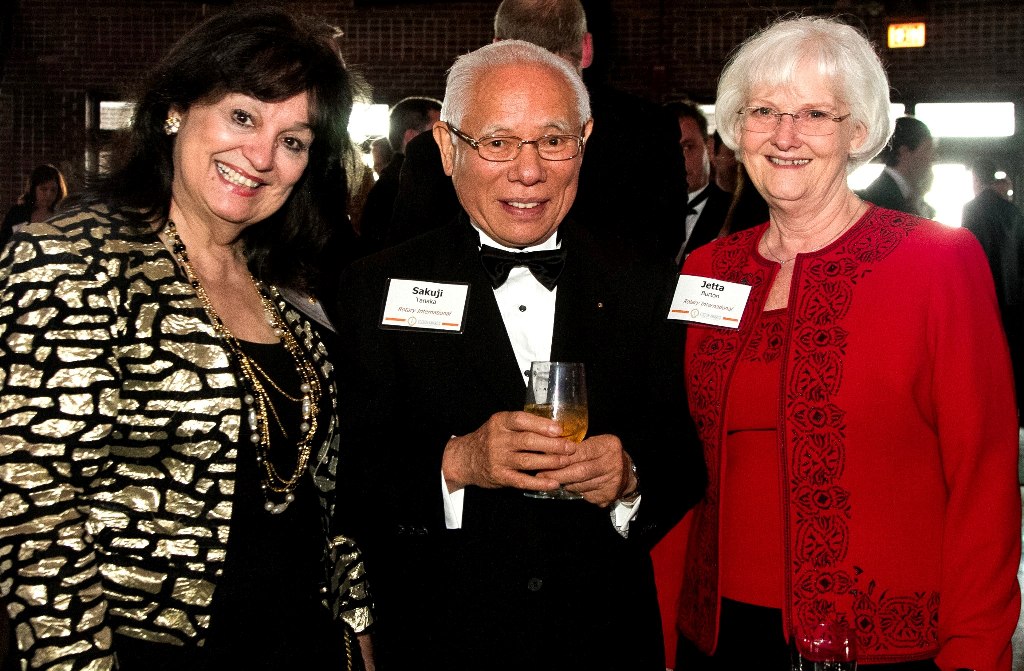 ON THE LIGHTER SIDE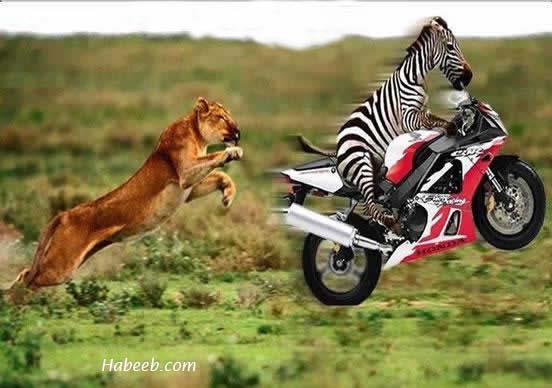 The Nightmares
A man goes into his son's room to wish him goodnight. His son is having a nightmare – the man wakes him and asks his son if he is OK? The son replies he is scared because he dreamt that Auntie Susie had died. The father assures the son that Auntie Susie is fine and sends him to bed.
The next day, Auntie Susie dies.
One week later, the man again goes into his son's room to wish him goodnight. His son is having another nightmare – the man again wakes his son. The son this time says that he had dreamt that granddaddy had died. The father assures the son that granddaddy is fine and sends him to bed.
The next day, granddaddy dies.
One week later, the man again goes into his son's room to wish him goodnight. His son is having another nightmare – the man again wakes his son. The son this time says that he had dreamt that daddy had died. The father assures the son that he is OK and sends the boy to bed.
The man goes to bed but cannot sleep because he is so terrified.
The next day, the man is scared for his life- he is sure is going to die. After dressing he drives very cautiously to work fearful of a collision. He doesn't eat lunch because he is scared of food poisoning. He avoids everyone for he is sure he will somehow be killed. He jumps at every noise, starts at every movement and hides under his desk.
Upon walking in his front door at the end of the day, he finds his wife. "Good God, Dear," he proclaims, "I've just had the worst day of my entire life!"
She responds, "You think your day was bad, the milkman dropped dead on the doorstep this morning."
The Crocodile
A farmer in Northern Queensland had owned a large property for several years.
He had a large dam in the back. It was ideally shaped for swimming, so he fixed it up with nice picnic tables, a BBQ area and some banana and mango trees.
One evening the old farmer decided to go down to the dam, as he hadn't been there for a while, to look it over. He grabbed a five-gallon bucket to bring back some fruit.
As he neared the dam, he heard voices shouting and laughing with glee. As he came closer, he saw it was a bunch of young women skinny-dipping in his dam.
He made the women aware of his presence and they all went to the deep end.
One of the women shouted to him, "We're not coming out until you leave!"
The old man frowned, "I didn't come down here to watch you ladies swim naked or make you get out of the dam naked."
Holding the bucket up he said, "I'm Just here to feed the crocodile.
ERIC VAN SOEST
ROTARY INFORMATION
East Africa District 9200 DISCON
There are district conferences then there is the D9200 Conference East Africa.  This year they held the conference at Diani Beach on the coast of Kenya near Mombasa.  The conference  attracted 2,100 delegates from the 6 countries that make up D9200, Kenya, Uganda, Tanzania, Ethiopia, South Sudan and Eritrea.
The guest of honour was the newly elected President of Kenya, Uhuru Kenyatta.
Here are some photos: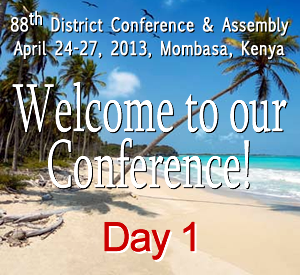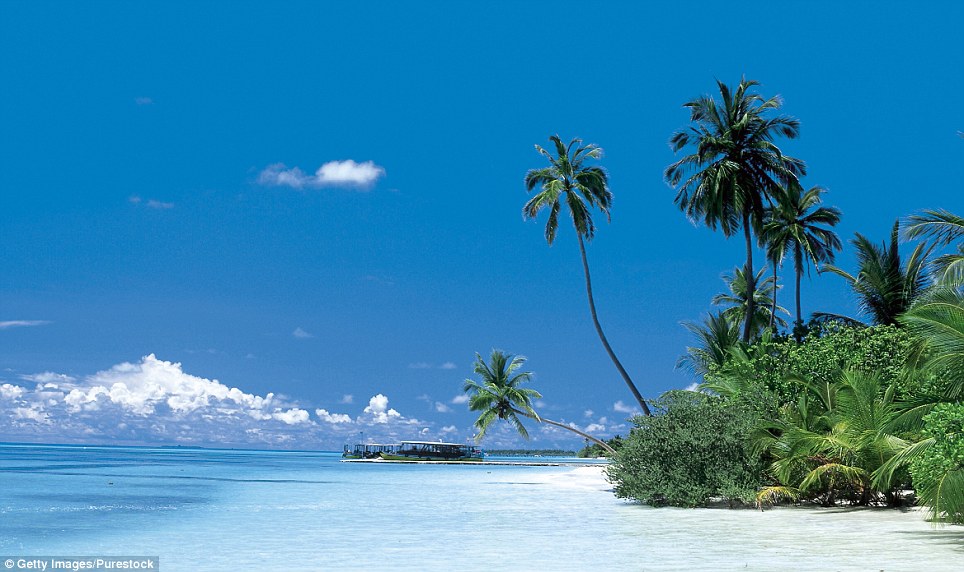 President Uhuru Kenyatta of Kenya.
DG Geeta Manek said  "Lets make a quick, unorthodox understanding of the word 'commitment'. Commitment is when, despite the warmth and humidity of a coastal April morning, you wake up, prepare and have breakfast, patiently queue up to be screened by security, and be seated at a conference room by 7.30a.m – or a few minutes later.
Still another way to define commitment is to imagine having to create a government cabinet that is to run a whole country of 40 million. Expectations are high, even as patience runs ever lower, because the citizens have been waiting two days now for your final list, and they are getting agitated. You work hard and deliver the list before an eager press, then, without pausing to take a restful breath, you hop into a plane and fly over 500 kilometres to the 88th D9200 conference and assembly. That was the commitment shown by the chief guest, His Excellency the President of the Republic of Kenya, Uhuru Kenyatta. If the responsibilities of running a country are heavy, at least the chief guest's were lightened on Thursday by DG Geeta's amorous introduction, which was complete with photographic evidence of connections past, when she was seven years old! You missed out if you did not catch that…"
BUCKET LIST
TURKEY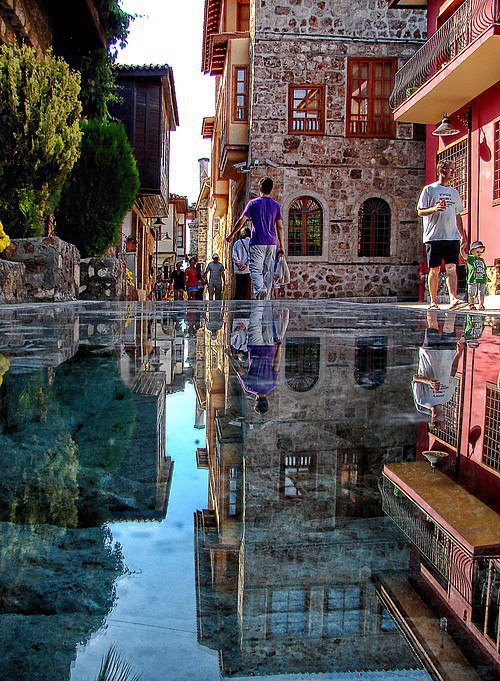 CAUSES WORTH SUPPORTING
PROPOSED ROTARY ACTION GROUP
ENDANGERED SPECIES
A few of us Rotarians from ROTI or Rotarians On The Internet are looking to start a new Rotary Action Group.  This RAG is for the Endangered Species of our planet.  So far we have members from the USA, Canada, India, South Africa and Australia, who make up a steering committee.  I am looking to get your feed back for this proposed Rotary Action Group please.  It does take time to get a RAG up and approved by Rotary International.   Here is one of our proposed logos for this RAG: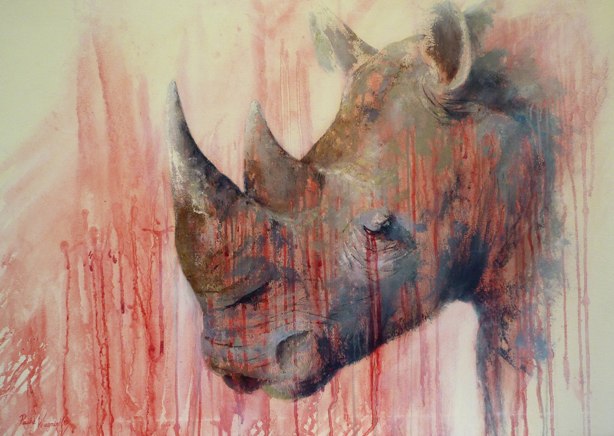 Logo by Paula Wiegmink – Artist/Author
Our purpose is to mobilize Rotarians and provide global awareness in the continuing struggle to preserve and protect endangered species.
We believe in maintaining an ecological balance on this planet so that mankind may live in harmony with nature. Some of our most beautiful creatures on this planet are being lost because of superstitious beliefs and ignorance and we will attempt to educate the misinformed.
We will utilize social media to broadcast the urgent need to save our most endangered species and we will attempt to create joint efforts with Rotary clubs in the geographical areas of concern. We will place a particular focus on assisting community support efforts for the most vulnerable species on our planet.
Our projects may include:
Stop the trade in Blood Ivory.
Support Elephant and Rhino Orphans
We would appreciate any feed back and ideas.  Contact me on<john AT glassford.com.au>
Rotary International President Sakuji Tanaka
Governor of District 9700  Greg Brown
Coolamon Club President  Paul Weston
Coolamon Club Secretary  John Glassford
Club Treasurer  Henk Hulsman
Coolamon Rotary Club Inc. P.O. Box 23 COOLAMON N.S.W. 2701
Websites of Interest
Coolamon Rotary Club: http://coolamonrotary.com
Road MAPS to Africa a Coolamon Rotary Project: http://www.mountainsofthemoon.org/
Rotary Down Under on line: http://flipflashpages.uniflip.com/2/26587/49598/pub
The Orphan Rescue Kit a Coolamon RC Project: http://theork.com/
Our Rotary Centennial Twin Club Hout Bay, Cape Town, South Africa: http://www.rotaryhoutbay.org
Don't forget to regularly check our club web site for current information such as bingo rosters and various newsletters from the District Governor, the School of St. Jude's, the monthly membership on the move newsletter as well as several other club bulletins.