Coolamon Rotary News Bulletin #37
MAY IS ROTARY INTERNATIONAL CONVENTION MONTH.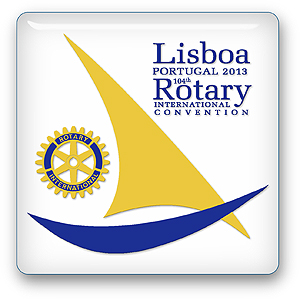 One of the best things to do in your Rotary life is to attend an International Convention such as Chicago 2005 click on the thumb nails below for a larger image:
MONDAY MEETING
Tonight we had a members' meeting with PP Craig Corrigan giving his life story.  Our 3 new members were present, Miffy Clarke, Bernadette Milne and Ted Hutcheon, Miffy, Bernadette and Ted will officially join our ranks on Monday 20th May.  Make sure that you all come along for their induction and in the case of Ted, his rejoining of Coolamon, of which he was President in 1988-1989.
Other guests were Susan Glassford and Don Dyce.  Dinner was a roast which was well received.  Two raffle prizes of which one was a bottle of port which was consumed by all present as tradition has it.
Other items considered was the call for help for the RC of Wagga Wagga's book fair.  Details can be found here: Wagga Wagga Book Fair. Volunteers are needed for Thursday 16th May in Wagga Wagga.  So far we have two volunteers going from Coolamon please contact Christine Atkinson on 0427 880 158.
Some great news from Leslie and Paul Weston, they will both be given Australian Nationality.  Coolamon Rotarians are invited to attend at the Council Chambers on Thursday May 16th at 3.00pm.
All members are encouraged, cajoled and respectfully requested to attend President Elect Dick Jennings's planning meeting.  Monday 20th May this will take place after the induction of Miffy, Bernadette and Ted.  This is an important meeting as it will give us all a say in what we are going to do next Rotary year which starts on July 1st.  Without ideas and the formation of working committees we will simply mark time, so put in the effort and make it on the 20th.  Friends of Rotary and partners are also very welcome to attend.  Then it will be up to Dick's incoming board to make the decisions as to what we will set our goals to achieve in 2013-3014.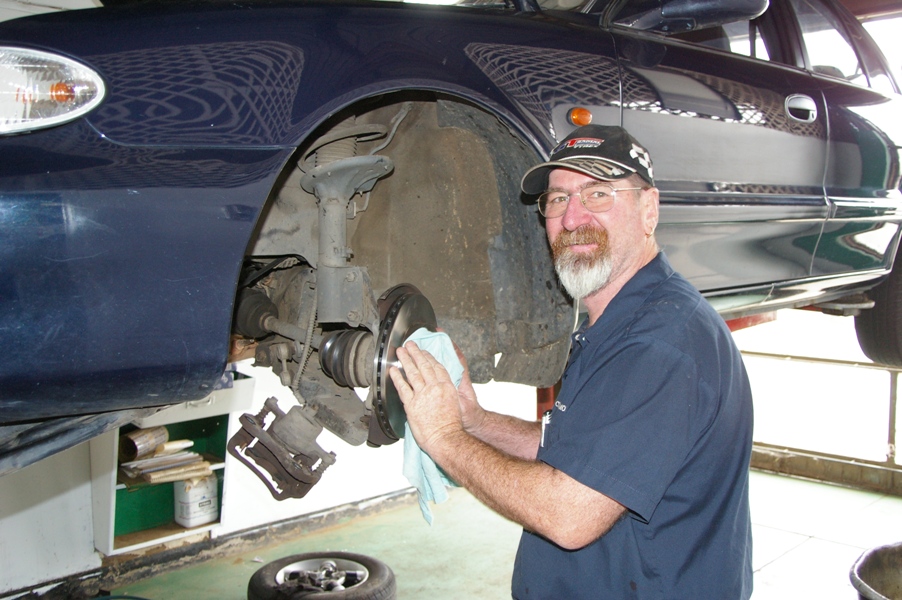 Now to Craig Corrigan:
Craig has been an active member of our club for 19 years and has been president twice now.
Craig grew up in Sydney in the Condell Park area and left school at an early age to find a job.  Craig had the ability to hold onto any job that he was given.  Craig has two living brothers and two who sadly passed away including his twin Clive.  Craig married Stephanie and has two daughters Nicola and Anthea.  His love of nuts and bolts took him to Coolamon where the Corrigans eventually owned Coolamon Motors and the NRMA franchise in the area.
Some of Crag's social activities include feral pig shooting and golf.
We all enjoyed Craig's life story and in his Rotary life Craig climbed Mount Kilimanjaro in 2007 and has been awarded a Paul Harris Fellow for his service to Rotary.  Here are some photos of Craig (remember to click on the thumbnail for a larger image):
Diary Reminders
Thursday May 9th  BINGO Rostered on: Dick Jennings, Mark Reardon, Ian Durham, Rodney Jarrett.
Monday May 13th Business and Board Meeting all members welcome to attend.  Club Catering.
Sunday May 19th District 9700 Assembly and Directors Training at Grenfell.  9.00am Sharp.
Monday May 20th Induction of 3 new members and the 2013-2014 Planning Meeting. Gilbert Catering.
Red Shield Appeal 2013 25-26 May Ganmain and Coolamon Volunteers Required contact Mark Reardon.
Monday May 27th Ian Jennings member's Night Talk. Club Catering.
Sunday June 2nd Griffith Avanti RC Change Over Lunch at 12 noon.
Saturday June 8th Coolamon Rotary Street Raffle.
June 23-26 2013 Rotary International Convention in Lisbon.   RI Convention Lisbon.
*Tuesday 25th June Wagga Wagga Sunrise Annual Change Over Dinner Country Club Wagga 6.30pm.
*Wednesday June 26th Henty RC Annual Change Over Dinner.  Community Club 6.30pm.
*Thursday 27th June Wagga Wagga Rotary Change over Dinner.
Saturday June 29th District 9700 Annual Change Over Dinner.
*Monday July 1st COOLAMON 42nd Change Over Night.
*Monday July 1st Temora RC Annual Change Over Dinner. Temora Bowling Club 6.30pm.
*Sunday July 7th Junee RC Annual Change Over LUNCH,  noon for 12.30.
*Partners and Guests Night.
ROTARY INTERNATIONAL PRESIDENT SAKUJI TANAKA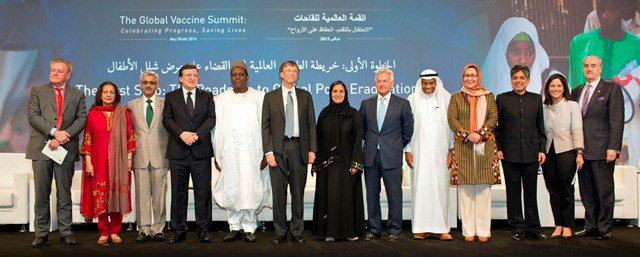 I'm encouraged by the six-year Endgame Strategic Plan to eradicate polio that was presented at the Global Vaccine Summit held in Abu Dhabi, United Arab Emirates this past April. Rotary, considered the flagship donor of the Global Polio Eradication Initiative, and other global leaders and philanthropists know that the disease must be stopped now before polio-free countries become reinfected. http://ow.ly/kGl7f
4月にアブダビで開かれた世界ワクチンサミットで、2018年までにポリオを撲滅する計画が発表されました。ロータリーも「GPEIの主力拠出者」として記事中に紹介されています。世界的なこの勢いを維持し、撲滅を何としても実現させましょう。http://bit.ly/ZFfyua
ON THE LIGHTER SIDE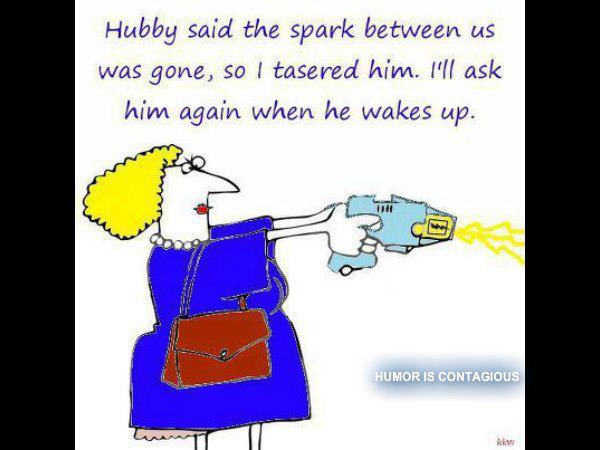 The Curtain Rods
After 37 years of marriage. Jake dumped his wife for his Young secretary. His new girlfriend demanded that they live in Jake and Edith's multi-million dollar home and since the man's lawyers were a little better he prevailed.
He gave Edith his now ex-wife just 3 days to move out. She spent the 1st day packing her belongings into boxes crates and suitcases.
On the 2nd day she had to movers come and collect her things.
On the 3rd day she sat down for the last time at their beautiful dining room table by candlelight put on some soft background music and feasted on a pound of shrimp a jar of caviar and a bottle of Chardonnay.
When she had finished she went into each and every room and stuffed half-eaten shrimp shells dipped in caviar into the hollow of all of the curtain rods. She then cleaned up the kitchen and left.
When the husband returned with his new girlfriend all was bliss for the first few days.
Then slowly the house began to smell. They tried everything cleaning mopping and airing the place out. Vents were checked for dead rodents and carpets were cleaned. Air fresheners were hung everywhere.
Exterminators were brought in to set off gas canisters during which they had to move out for a few days and in the end they even replaced the expensive wool carpeting. NOTHING WORKED.
People stopped coming over to visit. Repairman refused to work in the house. The Maid quit. Finally they could not take the stench any longer and decided to move.
A month later even through they had cut their price in half they could not find a buyer for their stinky house.  Word got out and eventually even the local realtors refused to return their calls. Finally they had to borrow a huge sum of money from the bank to purchase a new place.
The ex-wife called the man and asked how things were going. He told her the saga of the rotting house. She listened politely and said that she missed her old home terribly and would be willing to reduce her divorce settlement in exchange for getting the house back.
Knowing his ex-wife had no idea how bad the smell was he agreed on a price that was about 1/10th of what the house ha been worth, but only if she were to sign the papers that very day. She agreed and within the hour his lawyers delivered the paperwork.
A week later the man and his girlfriend stood smiling as they watched the moving company pack everything to take to their new home.
INCLUDING THE CURTAIN RODS.
ERIC VAN SOEST
Highway Patrol
An elderly couple were driving across the country.
The woman was driving when she got pulled over by the highway patrol.
The officer said, "Ma'am did you know you were speeding?"
The woman, hard of hearing, turns to her husband and asks, "What did he say?"
The old man yells, "He says you were speeding!"
The patrolman says, "May I see your license?"
The woman turns to her husband and asks again, "What did he say?"
The old man yells, "He wants to see your license!"
The woman gave the officer her license.
The patrolman says, "I see you are from Sydney I spent some time there once and went on a blind date with the ugliest woman I've ever seen."
The woman turned to her husband and asked, "What did he say?"
And the old man yells, "He said he knows you
ERIC VAN SOEST
ROTARY INFORMATION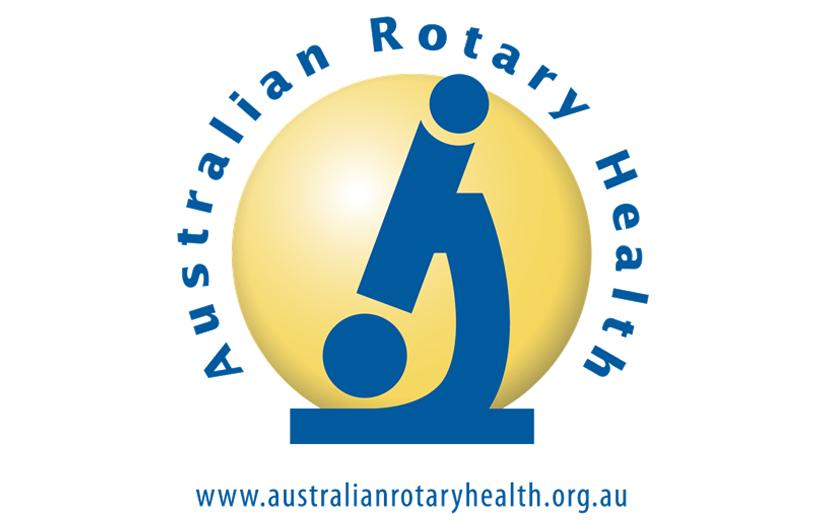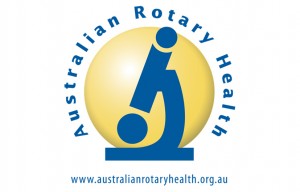 May is Australian Rotary Health Month
Rotary Clubs and Districts will this month celebrate the largest national, multi-District project they have embarked on in Australia. Over 210 countries in the world have Rotary organisations and Australia is the only one to have its own health fund, in their own name.
Australian Rotary Health has been funding research into SIDS, Bowel Cancer, Breast Cancer, Motor Neuron Disease, Diabetes and a variety of health areas for over 31 years – expending over $31 million in the process. In 2000 they directed funds into Mental Health research; as 45% of the Australian population will suffer a mental health difficulty during their lifetime and mental illnesses are now the leading cause of the non-fatal disease burden in our country.
As the financial year comes to an end, we encourage all Rotary Clubs to consider making a donation to the work of Australian Rotary Health. Your funds will be used to help us improve the lives of those least able to assist themselves.
Research Equals Results
Preventing Sudden Infant Death Syndrome – Ian Scott's founding vision accomplished!
One of the first studies to be funded by Australian Rotary Health was led by Professor Terry Dwyer studying cot death. Keeping records of 4,200 babies born in Tasmania between 1988 and 1991, Professor Dwyer's research linked the deaths of 35 of these infants to their sleeping position. Public health authorities now recommend that babies be placed on their backs to sleep – a universal guideline leading to a dramatic reduction in SIDS deaths worldwide.
Reducing Domestic Violence – a Victorian Rotary vision accomplished!
A study led by Professor Thea Brown in 2008 revealed that men's behaviour change groups have a positive effect on reducing instances of domestic violence in Australia. 69% of clients who enrolled in the behaviour change programs stopped all forms of violence and a further 22% reduced the level of violence they inflicted. This was an Australia-first study to assess the relevance of male intervention programs, and a step forward in understanding what drives men towards domestic violence.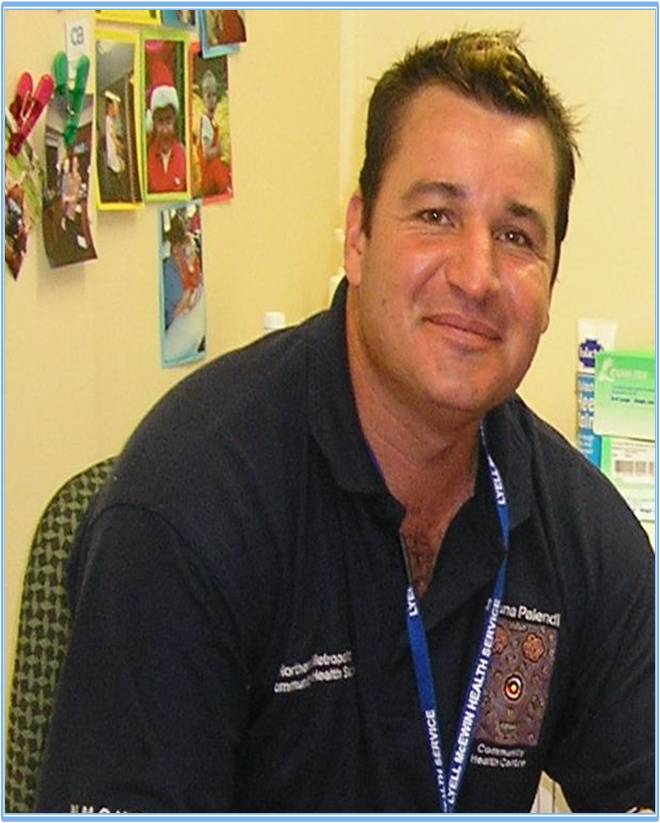 FIRST INDIGENOUS PODIATRIST IN SA – Dr James Charles
From being illiterate at 14, James turned his life around and graduated in 2004 as a podiatrist.  In February this year James commenced a PhD in Podiatry – surgery – with the help of his second Australian Rotary Health scholarship.
James sees his future role as a practising podiatrist and surgeon as well as education and treatment with a focus on diabetic assessment in rural aboriginal communities.
James was selected as a member of the first Indigenous GSE team to travel to California in District 9500 in SA.  He was a member of the Rotary Club of Adelaide East but is currently studying at the University of Newcastle.
ARH provides scholarships to approximately 80 Indigenous Health Scholars each year.
20% of all graduated Indigenous Doctors have received scholarships through ARH.
BUCKET LIST
LISBON 2013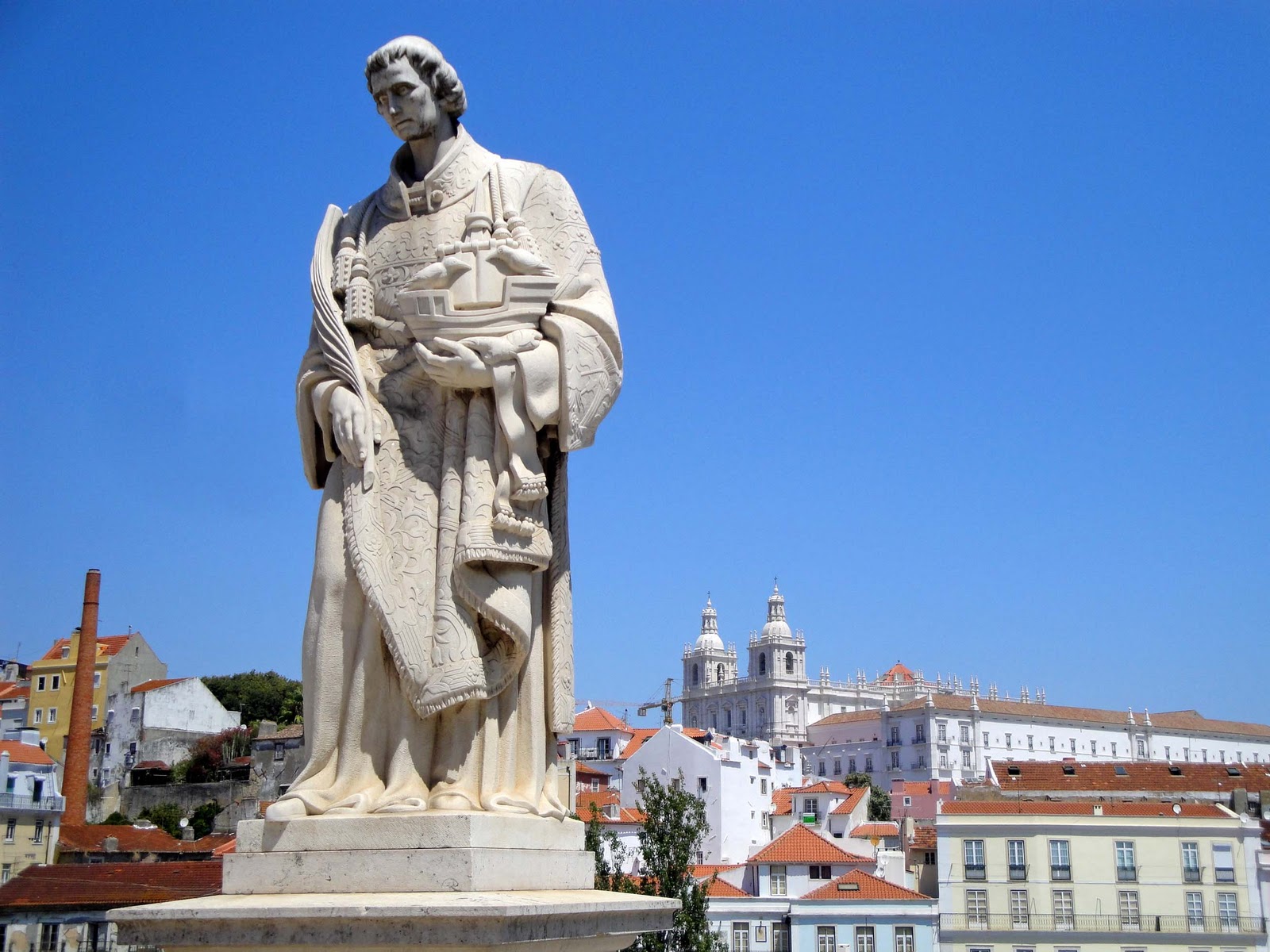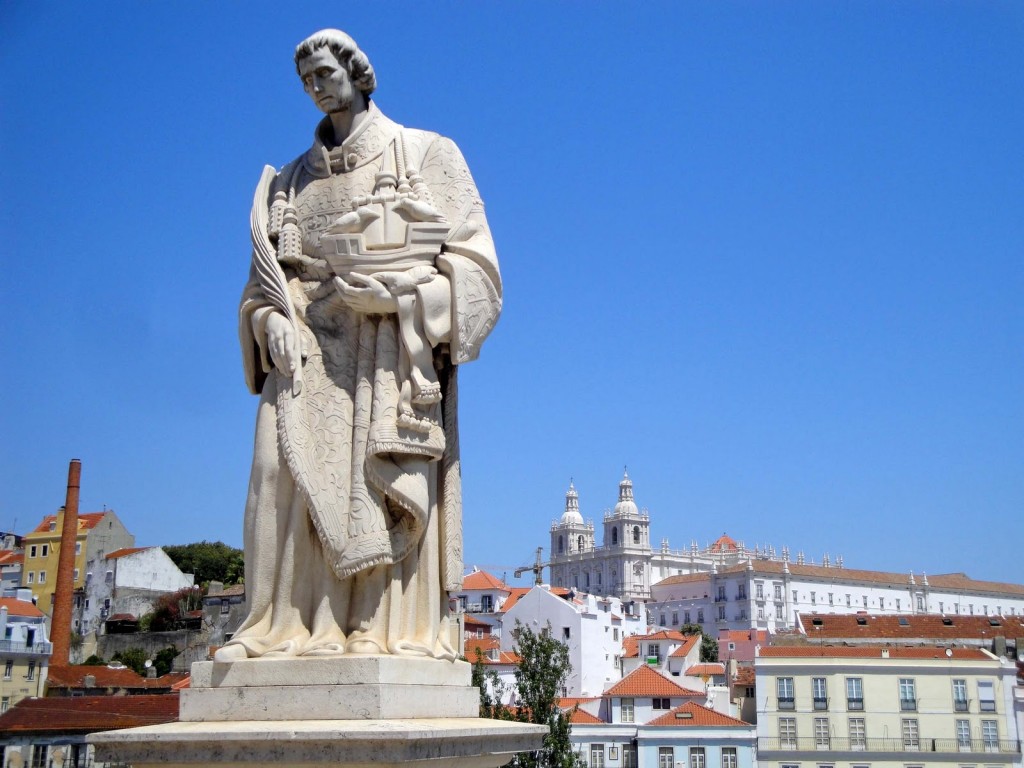 Every city of southern Europe, Lisbon included, has its patron saint, many of them martyrs like St. Vincent.  Just as St. Vincent's body was protected from wild animals by the ravens (see them?), St. Vincent will protect Lisbon. The name of the 17th century monastery in the background?  The Monastery of São Vicente, of course.
CAUSES WORTH SUPPORTING

Friend of Australian Rotary Health
Our Individual Donor Program is Friend Australian Rotary Health
Australian Rotary Health will record your donation and as you reach each level, a presentation will be made. You can begin with any amount and build to a recognition level.
All personal contributions will be gratefully received and are accumulative for various levels of recognition. For example, a Bronze Friend ($500) may become a Silver Friend ($1,000) by donating a further $500.
Download our current Friends and Companion brochure
The following recognition levels are available:
Friend $100
Bronze Friend $500
Silver Friend $1,000
Platinum Friend $2,000
Diamond friend $2,500
Benefits of becoming a Friend of Australian Rotary Health
♦  Tax Deductibility for the donation.
♦  You will receive newsletters and other regular updates about Australian Rotary Health.
♦  Personal pleasure in contributing to a worthwhile activity.♦  Satisfaction in the knowledge that your contribution is significant in ensuring that people of all ages, from all walks of life, from all parts of Australia, will lead better lives.
For more information on how to become a Friend of Australian Rotary Health contact:
Australian Rotary Health
PO Box 3455
PARRAMATTA NSW 2124
Phone: 02 8837 1900
Rotary International President Sakuji Tanaka
Governor of District 9700  Greg Brown
Coolamon Club President  Paul Weston
Coolamon Club Secretary  John Glassford
Club Treasurer  Henk Hulsman
Coolamon Rotary Club Inc. P.O. Box 23 COOLAMON N.S.W. 2701
Websites of Interest
Coolamon Rotary Club: http://coolamonrotary.com
Road MAPS to Africa a Coolamon Rotary Project: http://www.mountainsofthemoon.org/
Rotary Down Under on line: http://flipflashpages.uniflip.com/2/26587/49598/pub
The Orphan Rescue Kit a Coolamon RC Project: http://theork.com/
Our Rotary Centennial Twin Club Hout Bay, Cape Town, South Africa: http://www.rotaryhoutbay.org
Don't forget to regularly check our club web site for current information such as bingo rosters and various newsletters from the District Governor, the School of St. Jude's, the monthly membership on the move newsletter as well as several other club bulletins.