Coolamon Rotary News Bulletin #40

MAY IS ROTARY'S
YOUTH SERVICE MONTH
 
 Youth Service recognises the positive change implemented by youth and young adults through leadership development activities, service projects and exchange programs and aims to provide innovative and practical opportunities to assist and motivate young people in our communities to acquire learning and life skills.Youth Service is an investment in the future. A commitment to Youth Service within and through our clubs is a commitment to the next generation of potential Rotarians and the ongoing future and health of our clubs.
HAPPY MOTHERS' DAY
MEETING MONDAY MAY 9th. 2016
Tonight's guest speaker was Charlie Thompson, barista and coffee lover.  Our guests were Marilyn Jennings, Sally Farmer, Sharon Kiss and Terry Kiss.  16 members attended another good turn out with several of our farmer members able to come along after the great rain.
Chair for the evening was PP Garth Perkin.  It was a lively meeting with some discussion on the multi purpose bike track accumulating some good funding from the Healthy Shire Committee and our own Rotary District 9700 matching grant.
Reminders that May 11th is a board meeting 7.00 pm at the club and that Thursday night Bingo is on captained by Ian Jennings.
Don Dyce gave a report on the USA D5610 friendship visit and feels that maybe a couple of our members will go on the exchange trip to South Dakota in August.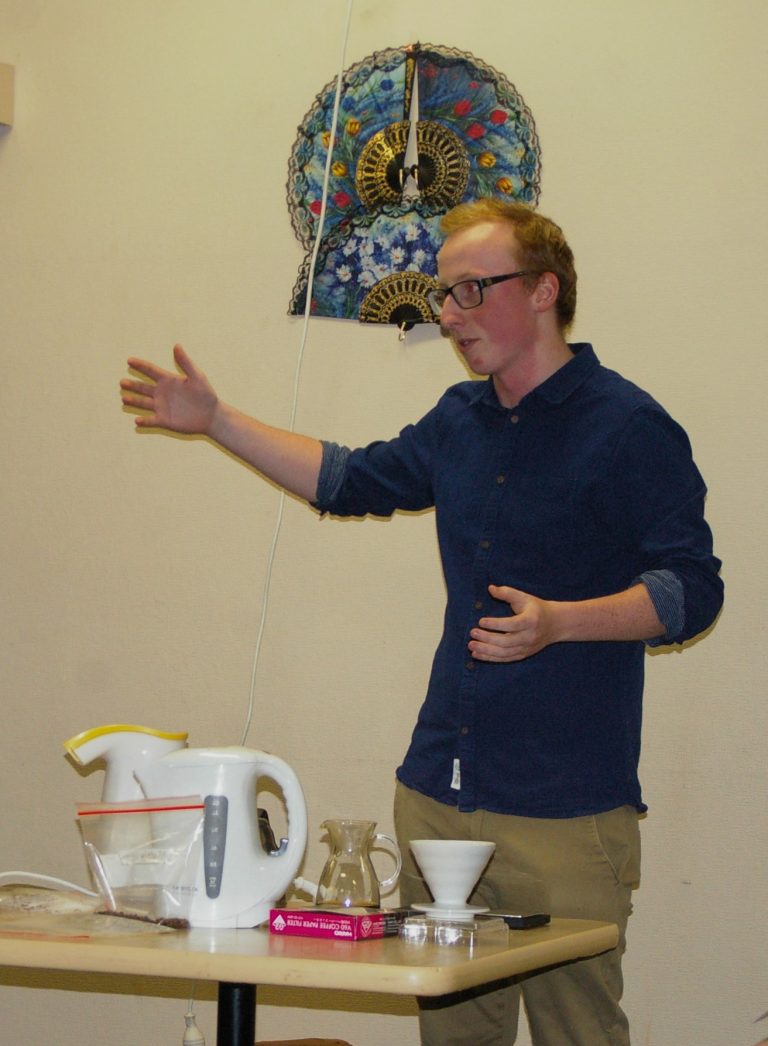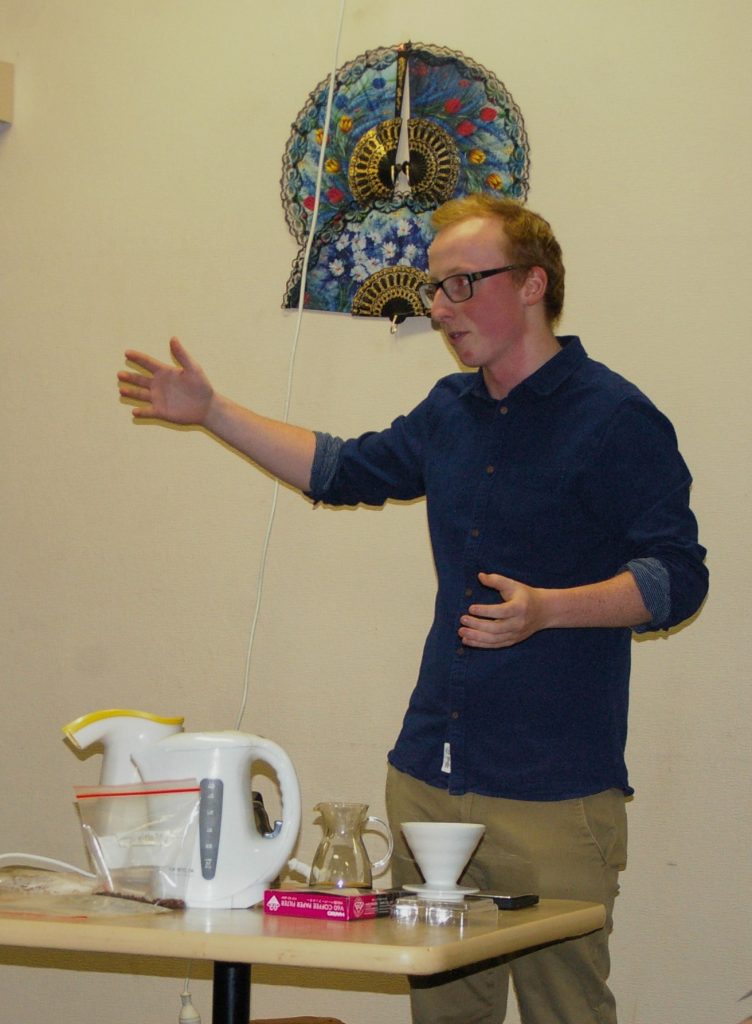 Charlie Thompson in full flight.  Charlie gave a confident talk on his love of all things coffee.  There are three categories of coffee, Commodity or consumed in the country of origin, Commercial mainly Robusta and dark roasted to hide the taste of poor quality coffee.  Most of our coffee consumed is Robusta.  Specialty coffee usually Arabica and grown at altitude in wet climates such as Kenya and Ethiopia.
Charlie went on to demonstrate the best way to make a good cup of coffee and shared some with his audience.
There were many many questions and Rtn. Steve Exton thanked Charlie for his talk.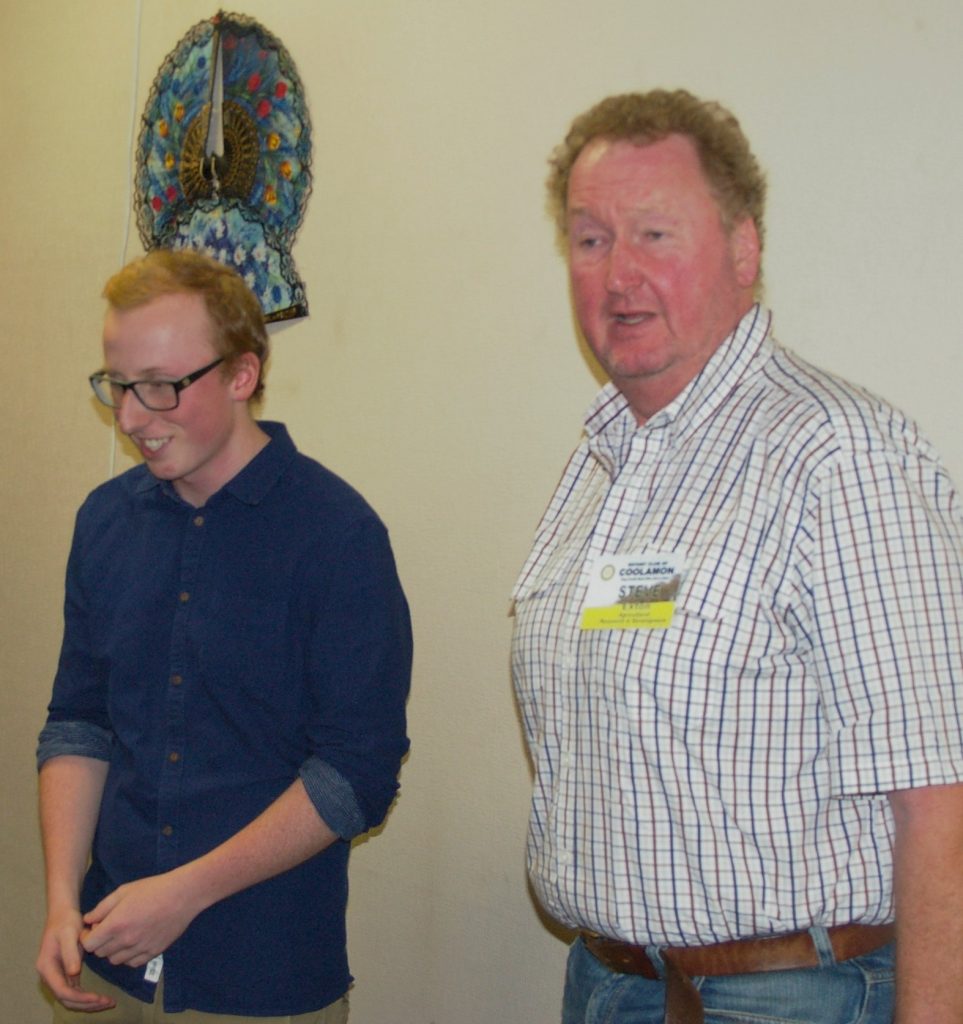 One year ago Charlie's brother and fellow Rotarian Alex Thompson visited a coffee plantation started in 1920 by George Glassford, (my Father).
The meeting was in fits of laughter with the fines session led by Ted Hutcheon and supported by Trevor Parkes.  Ted was in fine form last night.
Diary Reminders
Wednesday May 11th Board Meeting.
Thursday May 12th BINGO: Ian Jennings (Capt), Steve Exton, Rod Jarrett, Ivan Furner.
NB BINGO If you cannot make your roster it is YOUR responsibility to obtain a replacement.  If you do not do this you are putting those who will be there under undue stress.
*Saturday May 14th International Night at the Ganmain Hall in aid of RAGES Inc.   Postponed to October.
Monday May 16th TBA
Saturday 28th May 2016 – Wednesday June 1st Seoul RICON South Korea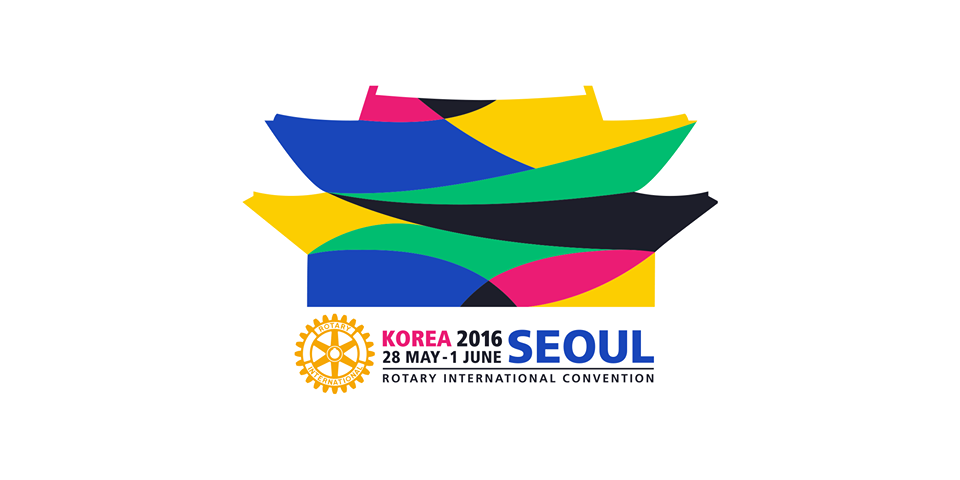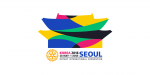 Thursday June 9th BINGO: Henk Hulsman (Capt), Trevor Parkes, Ted Hutcheon, Dick Jennings.
Saturday June 25th D9700 Change Over in Orange Hotel Conobolas.
*Monday June 27th Change Over Dinner at Coolamon. DEFINITE.
*Partners and Guests Night.
Apologies for Monday meetings call Ian Jennings on 0428 492 157  BY FRIDAY 12.00 pm.
ON THE LIGHTER SIDE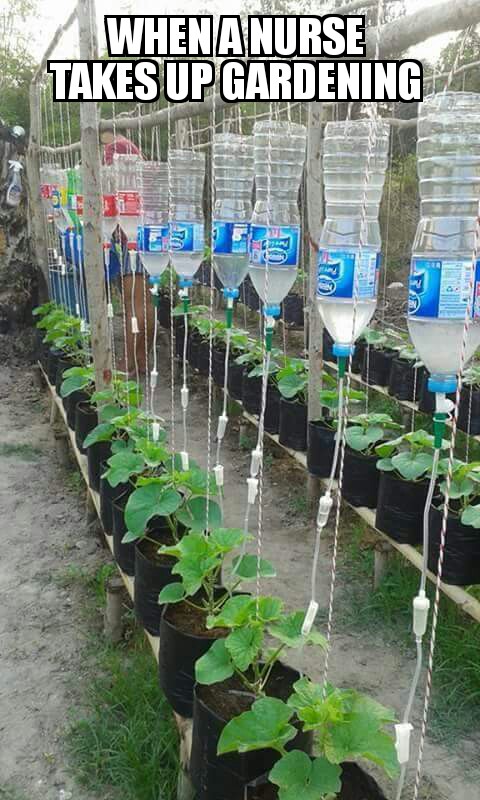 The Pastor entered his donkey in a race and it won.  The Pastor was so pleased with the donkey that he entered it in the race again and it won again.
The local paper read: PASTOR'S ASS OUT FRONT.
The Bishop was so upset with this kind of publicity that he ordered the Pastor not to enter the donkey in another race. The next day the local paper headline read:
BISHOP SCRATCHES PASTOR'S ASS.
This was too much for the Bishop so he ordered the Pastor to get rid of the donkey. The Pastor decided to give it to a Nun in a nearby convent. The local paper, hearing of the news, posted the following headline the next day:
NUN HAS BEST ASS IN TOWN.
The Bishop fainted. He informed the Nun that she would have to get rid of the donkey so she sold it to a farm for $10. The next day the paper read:
NUN SELLS ASS FOR $10
This was too much for the Bishop so he ordered the Nun to buy back the donkey and lead it to the plains where it could run wild. The next day the headlines read:
NUN ANNOUNCES HER ASS IS WILD AND FREE.
The Bishop was buried the next day. The moral of the story is . . . being concerned about public opinion can bring you much grief and misery . . . even shorten your life.
So be yourself and enjoy life.
Stop worrying about everyone else's ass and just cover your own !!!
You'll be a lot happier and live longer!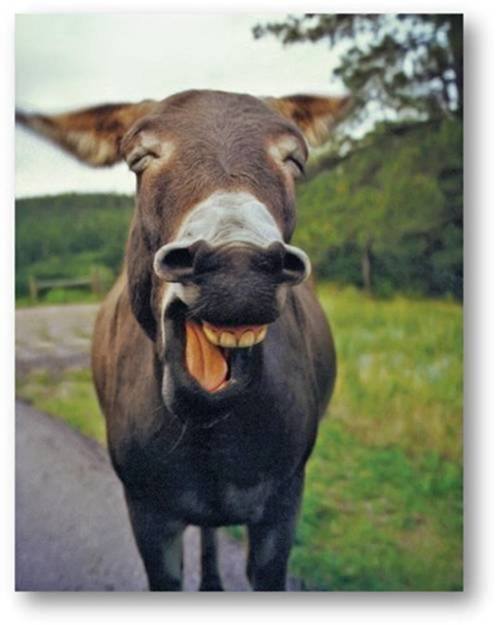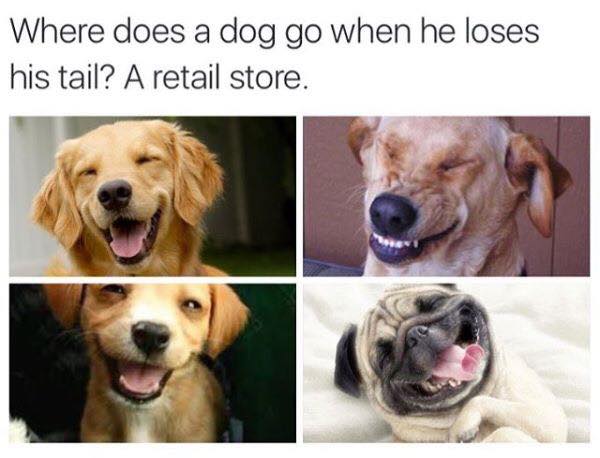 ROTARY INTERNATIONAL PRESIDENT
K.R. RAVINDRAN "RAVI"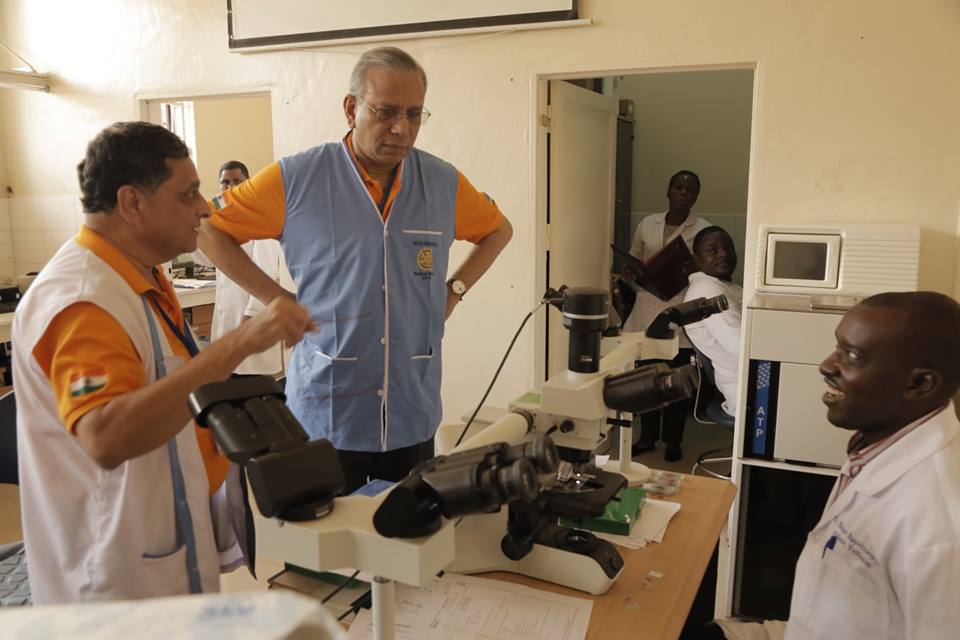 While visiting Rwanda as part of a Medicare mission, Vanathy and I had the great honor of meeting with President Paul Kagame and First Lady Jeannette Kagame. I hope to see future partnerships develop between Rotary and the Rwandan government. Read more about my trip here:
http://www.newtimes.co.rw/section/article/2016-03-04/197665/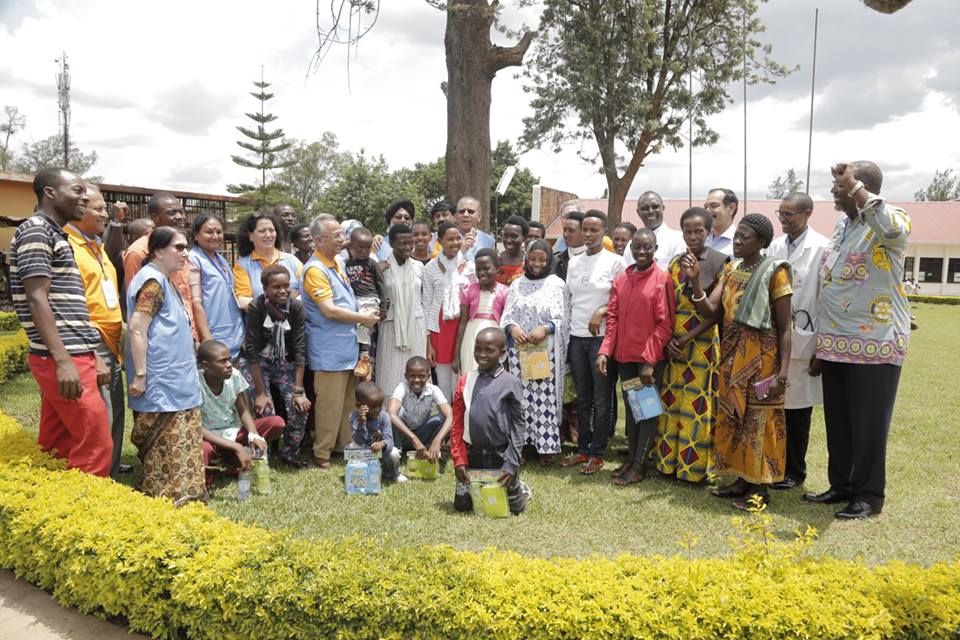 During my visit the Centre Hospitalier Universitaire de Kigali (CHUK), the local teaching hospital in Kigali.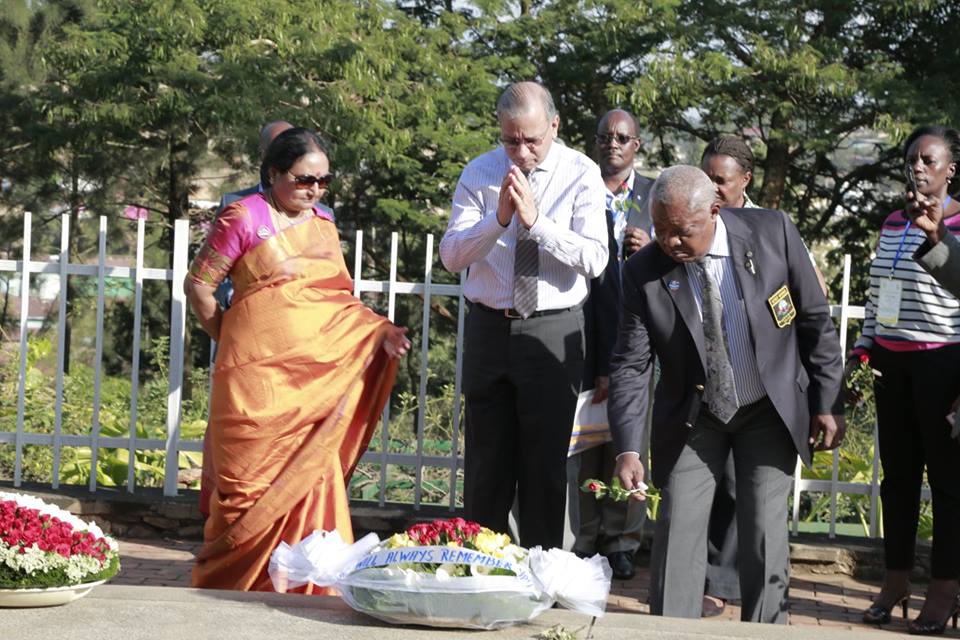 Vanathy and I paid our respects at the Kigali Genocide Memorial.
DISTRICT GOVERNOR GARY ROBERTS D 9700
The Rotary ladies at work !! We are hard at work this afternoon creating beautiful bouquets for our ladies in Hospital and residents of Nurraburra and Greenstone lodge ?? now we are off to deliver !! Happy Mother's Day to all the wonderful mums out there from the Temora Rotary Club ?? —
feeling wonderful.
ROTARY INFORMATION
THE ROTARIAN CONVERSATION WITH THE EDGE AND GARVIN EVANS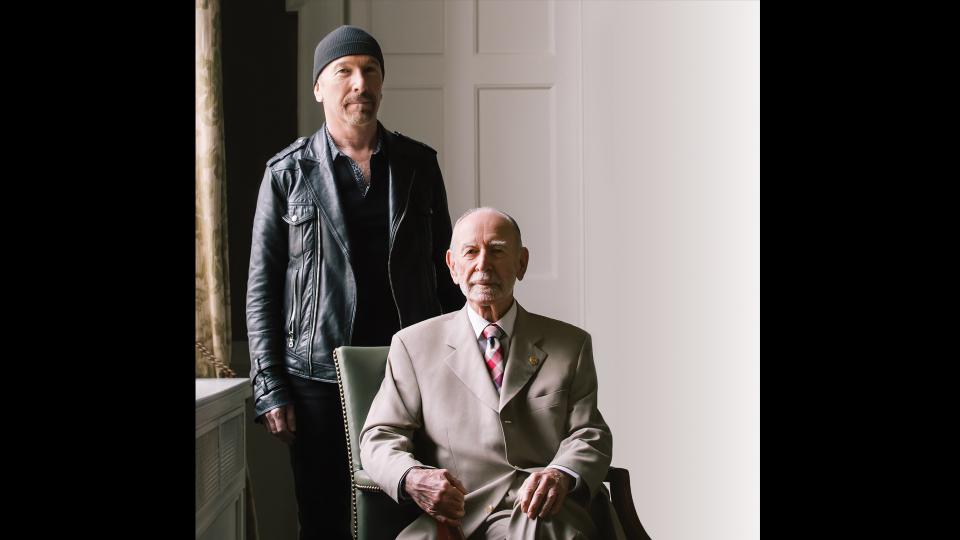 Photo Credit: Samy Mosher
Editor's note: After the May 2016 issue of The Rotarian went to press, we were saddened to learn of the death of Garvin Evans, who along with his son, U2 guitarist The Edge, appeared on the cover of that issue. Evans was a longtime member of the Rotary Club of Dublin North. We are grateful that we were able to share his remarkable story with our readers.
***
The boys of U2 are home. It's Friday, 27 November, two weeks after the terrorist attacks in Paris. Bono, The Edge, Adam Clayton, and Larry Mullen Jr. had been in Paris that terrible evening, rehearsing at the venue where they were scheduled to perform the following night. Instead, they had to be evacuated. This band has always been known for its political and social activism, and its songs' messages against war and terrorism. Tonight, those themes feel particularly relevant.
At 3Arena, once a railway station in the Dublin Docklands, thousands of fans are happily mashed together on the standing-room-only floor. They're drinking beer and buzzing restlessly as they wait for their hometown heroes, who are wrapping up their six-month iNNOCENCE + eXPERIENCE Tour, to take the stage. When the plaintive opening "ohhh-OH-oh " notes of "The Miracle of Joey Ramone " sound, followed by The Edge's scorching, staccato guitar riff –ba-DA-dah, ba-DA-dah – the crowd goes insane.
The Edge's father, Garvin Evans, 84, was in the arena to hear his son play in the first of four Dublin shows earlier this week, and he will be here again for what was meant to be the final show of the U2 tour. (The band will return to Paris for two rescheduled shows.) The following day, Evans, a tenor, will be singing in a local production of Messiah.
Evans is a big fan not only of U2 but also of Handel, Welsh hymns, golf (he's an honorary life member of the Royal Dublin Golf Club), really good claret, and Tuesdays, "when three or four of us go to a pub and have a Guinness. " He adores his three kids, six grandchildren, and two great-grandchildren. He is secretary of his Presbyterian church and sings in the choir. He is also a longtime member of Rotary and the reason The Rotarian is visiting Dublin: to speak with him and his son about what they have in common and how they've inspired each other to try to make the world a better place.
Frequent Rotarian contributor Julie Bain meets them in the five-star Merrion Hotel in Dublin's city center. Both men arrive early and looking spiffy, Evans in a black and red plaid tie and The Edge, born David Evans, in his signature knitted cap 
and buttery-soft black leather jacket. Evans, born in South Wales, displays a bit of the characteristic Welsh reserve, and so does his son, who was born in London in 1961 before his parents moved to Dublin in 1962. (His mother, Gwenda, died in 2012.) 
The two don't hug, but they are clearly affectionate and loving. Here, they discuss the topics that are most meaningful to them.
RAGES NEWS
HAPPY BIRTHDAY TO SIR DAVID ATTENBOROUGH 90 YEARS YOUNG.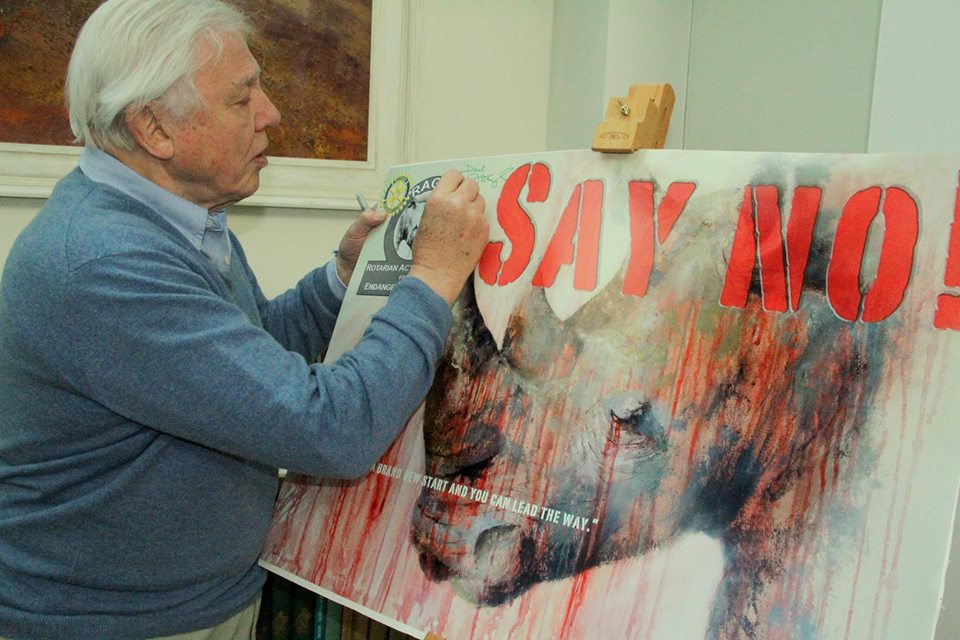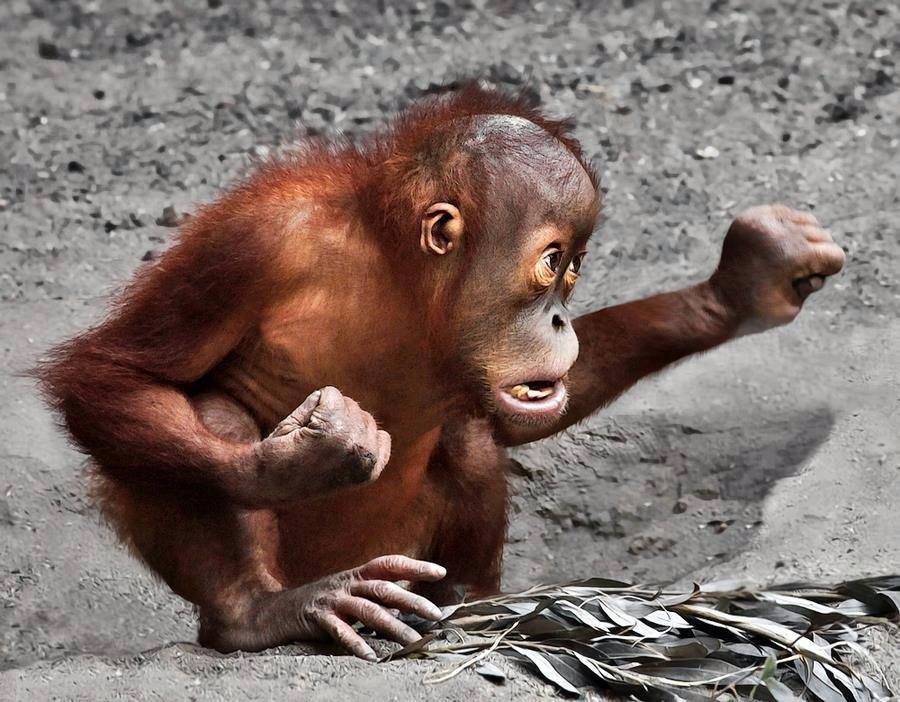 Last Thursday was PepsiCo's Annual General Meeting in North Carolina and they don't want their shareholders to know about their major remaining problems with Conflict Palm Oil.

Check out the products and brands under the PepsiCo belt here:  http://www.pepsico.com.au/brands/
Activists in New York took bold action last week to call out exploitation in @PepsiCo's Conflict Palm Oil supply chain, unfurling a 100 foot banner off of the iconic Pepsi-Cola sign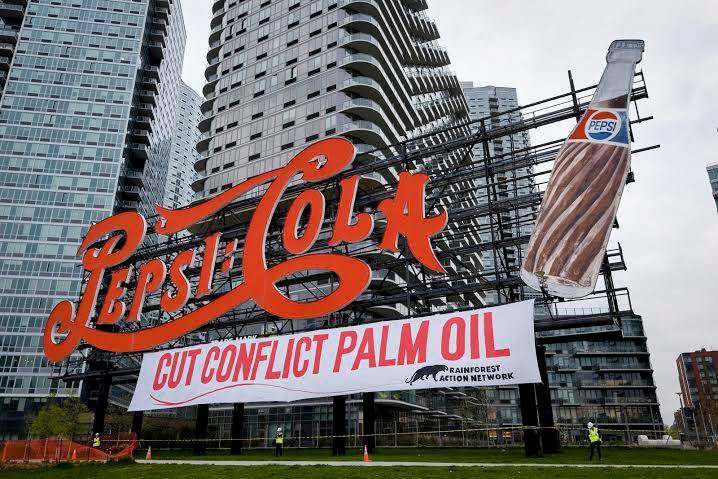 HUMAN GREED A VERY SAD STORY:
This time exactly to the day (May 10th 2015), Susan and I visited the Sibuya Game Reserve as guests of the Rotary Club of Kenton-on-Sea.  We met these beautiful Southern White Rhino, gentle as cows grazing.  One a male came up to our safari vehicle and scratched his horn on the bumper bar: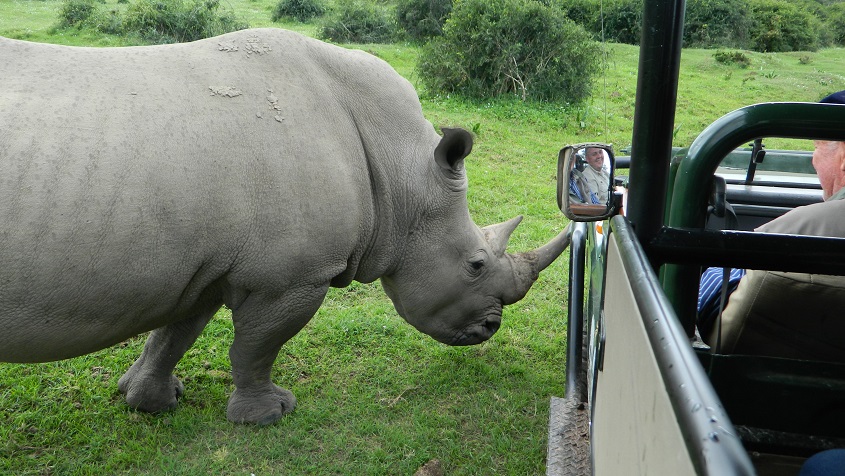 I learned last night that he and two of his ladies were poached and have died as a result of the hacking off of their horns, a cruel and slow death.  I spoke with Dr William Fowlds last night after Rotary and he is very upset and angry as we all are.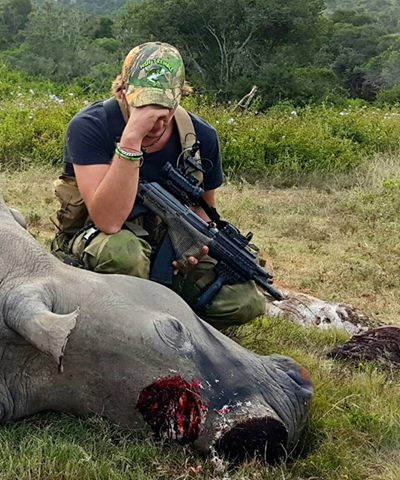 This has now become personal.
ONLY IN AFRICA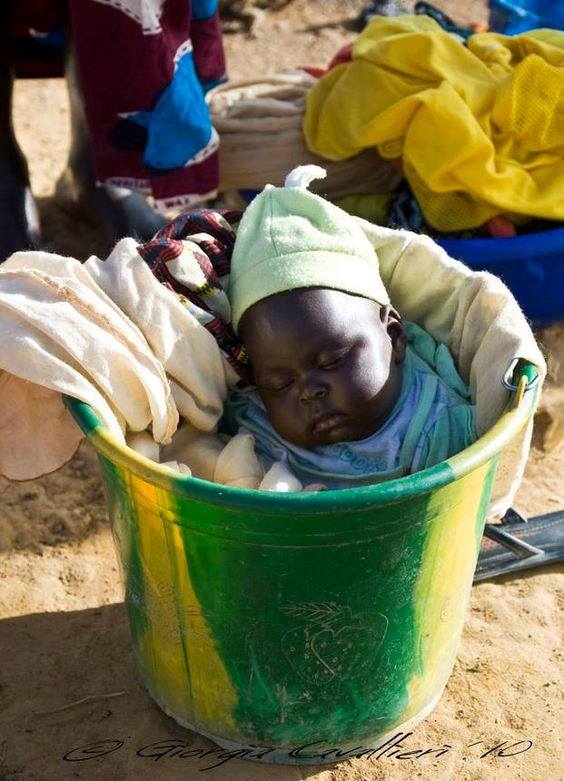 FOOTNOTE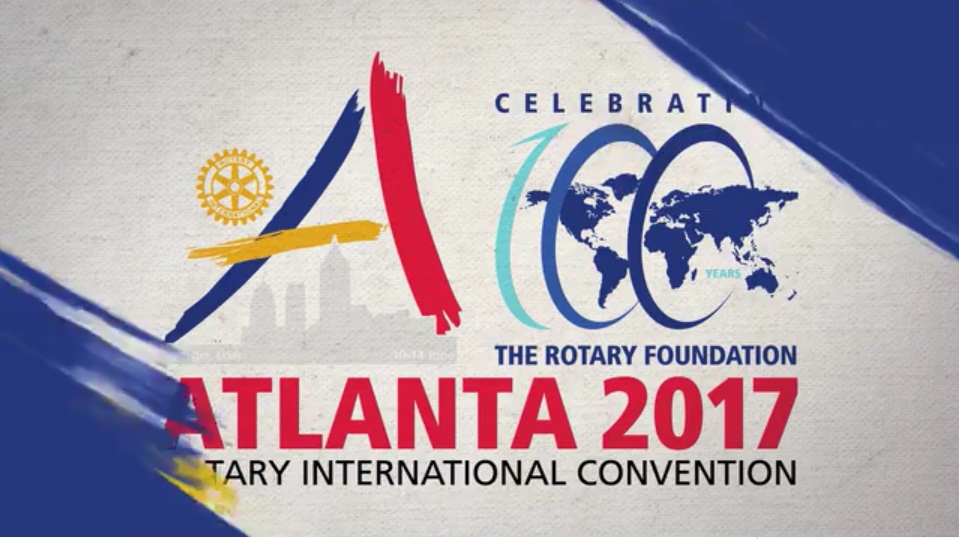 10th-14th JUNE 2017
Please let more Rotarians attend this RI Convention 2017 in ATLANTA :
May 28 – June 6 registration is $265.00
June  7 – Dec 15 registration is $340.00
Dec 16 – Mar 31 registration is $425.00
On site –           registration  is $490.00
Bulletin Editor and Web Site:  John Glassford
Yours in Rotary 
John Glassford Chair 2014 -2016
Rotarian Action Group for Endangered Species
Don't  forget to regularly check our club web site for current information such as bingo rosters and various newsletters from the District Governor, the School of St. Jude's, the monthly membership on the move newsletter as well as several other club bulletins.
Rotary International President K.R. "Ravi" Ravindran
Governor of District 9700 Gary Roberts
Coolamon Club President  Wayne Lewis
Coolamon Club Secretary Paul Weston
Club Treasurer  Henk Hulsman
Coolamon Rotary Club Inc. P.O. Box 23 COOLAMON N.S.W. 2701
Websites of Interest
Coolamon Rotary Club: http://coolamonrotary.com
Road MAPS to Africa a Coolamon Rotary Project: http://www.mountainsofthemoon.org/
Rotary Down Under on line: http://flipflashpages.uniflip.com/2/26587/49598/pub
Mount Kenya 2015 Web Site incorporating the ORK: http://theork.com/
Our Rotary Centennial Twin Club Hout Bay, Cape Town, South Africa: http://www.rotaryhoutbay.org
Rotarian Action Group for Endangered Species RAGES: http://www.endangeredrag.org/#