Coolamon Rotary News Bulletin #41
JUNE IS ROTARY FELLOWSHIP MONTH
During June, Rotarians celebrate the fellowship of Rotary. Family and friends of Rotarians, as well as Rotarians, focus on their relationships. There are many opportunities to join Rotary Fellowships around the world which cater to different interests.  Join a Fellowship Today!
International Fellowship of Cricketing Rotarians
Fellowship members have just returned from a 3 week tour of England and Scotland where they played 7 games of cricket against Rotary teams. The group won 6 and retained the "Ashes" at the test match played at Bourne in Lincolnshire. A DVD of photos taken on the tour and further information can be obtained from Bob Brigden (Vice-President of the Australian Fellowship) of the Norwood Rotary Club. Ph (08) 8332 0842
(08) 8332 0842 (or just email [email protected])

MEETING MONDAY JUNE 22nd. 2015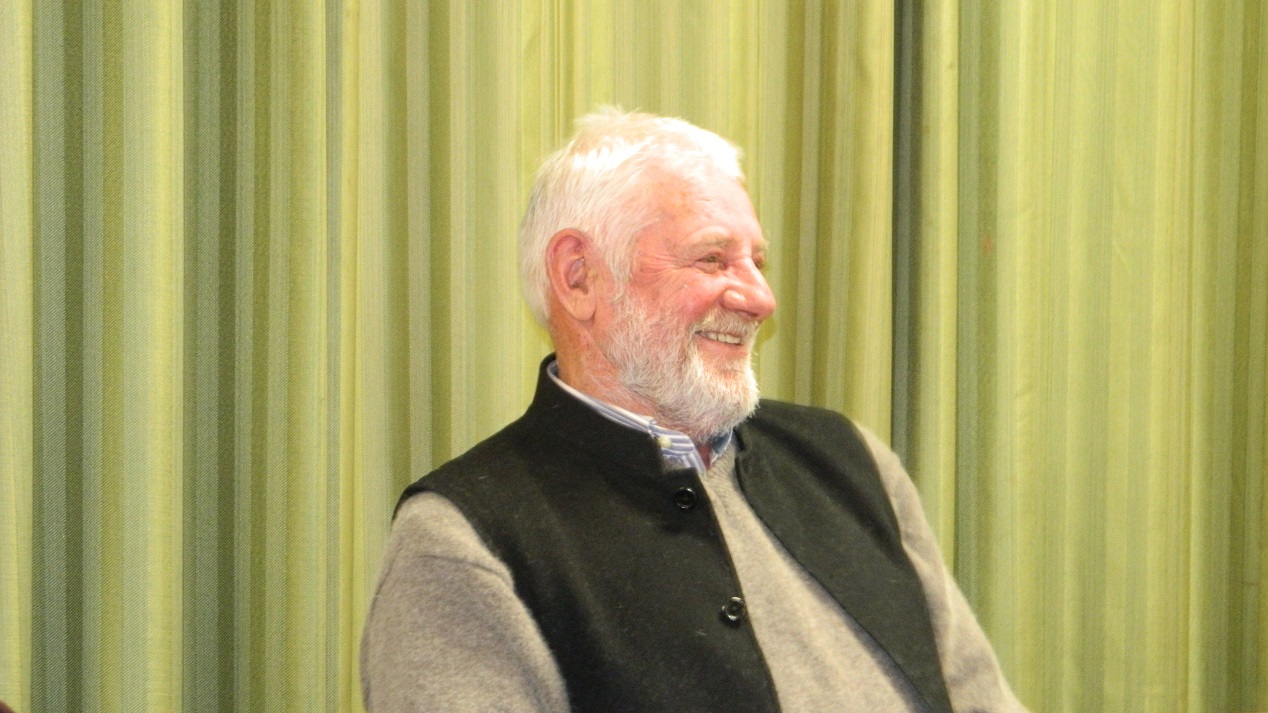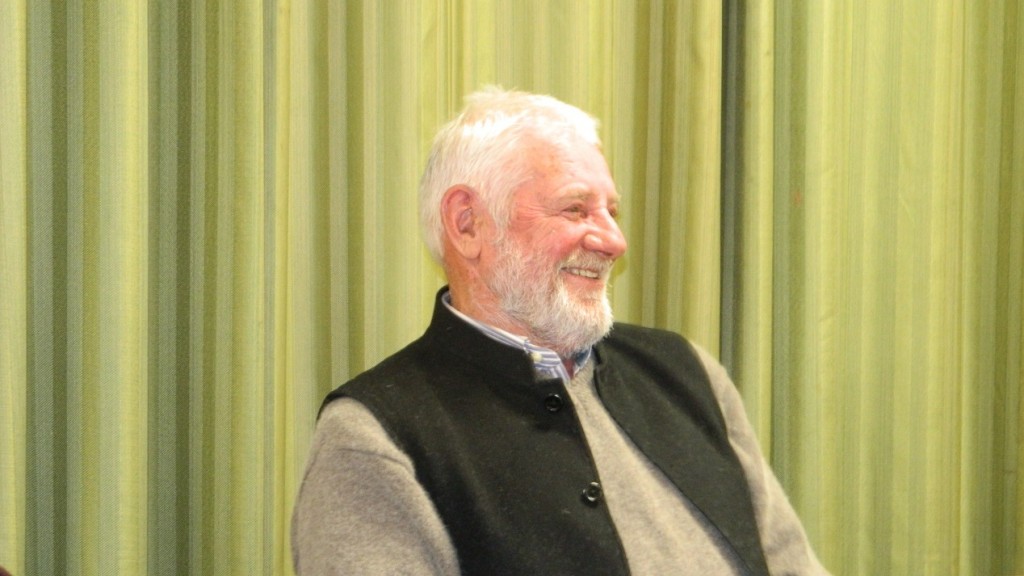 President Garth Perkin's last meeting.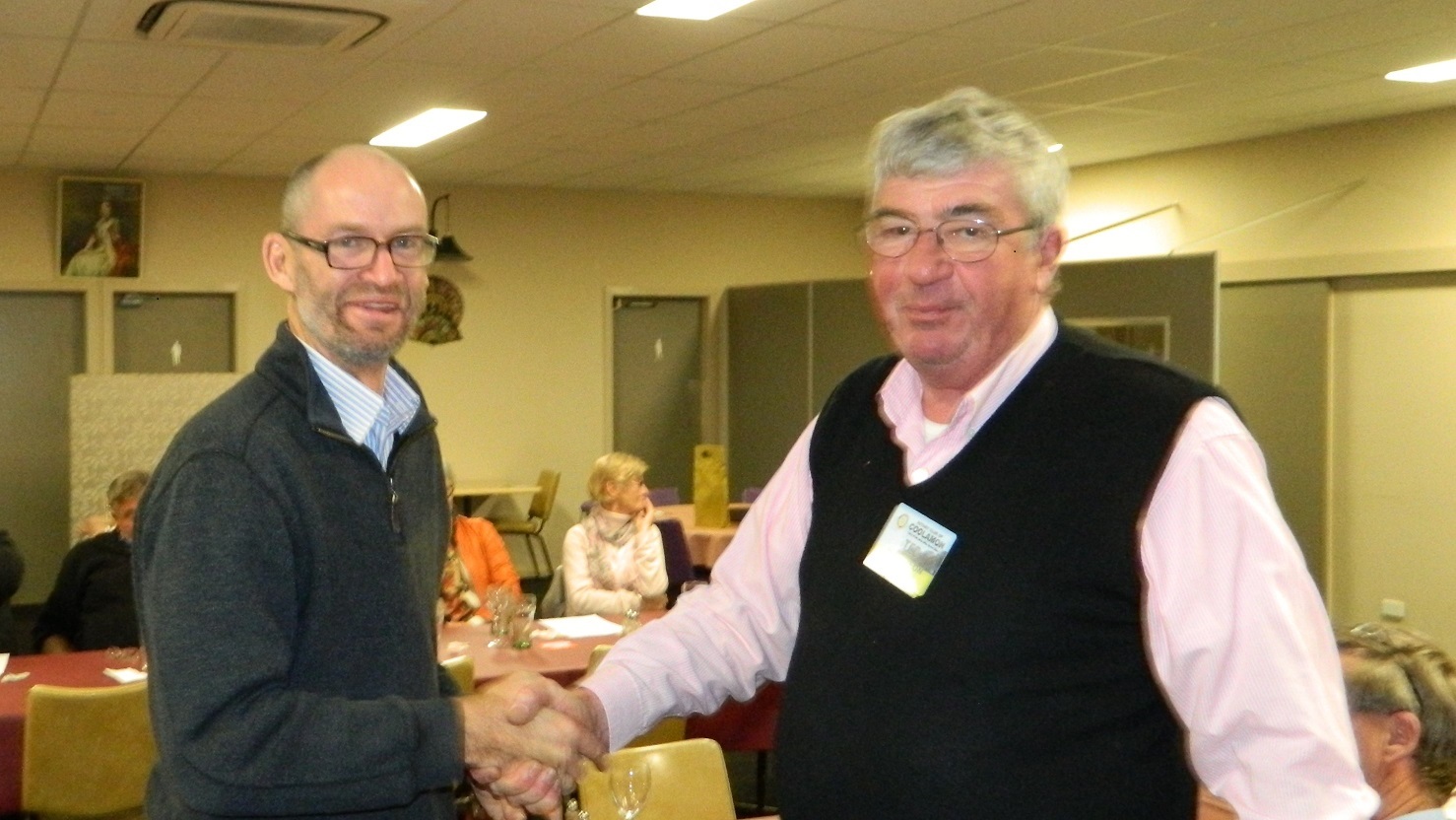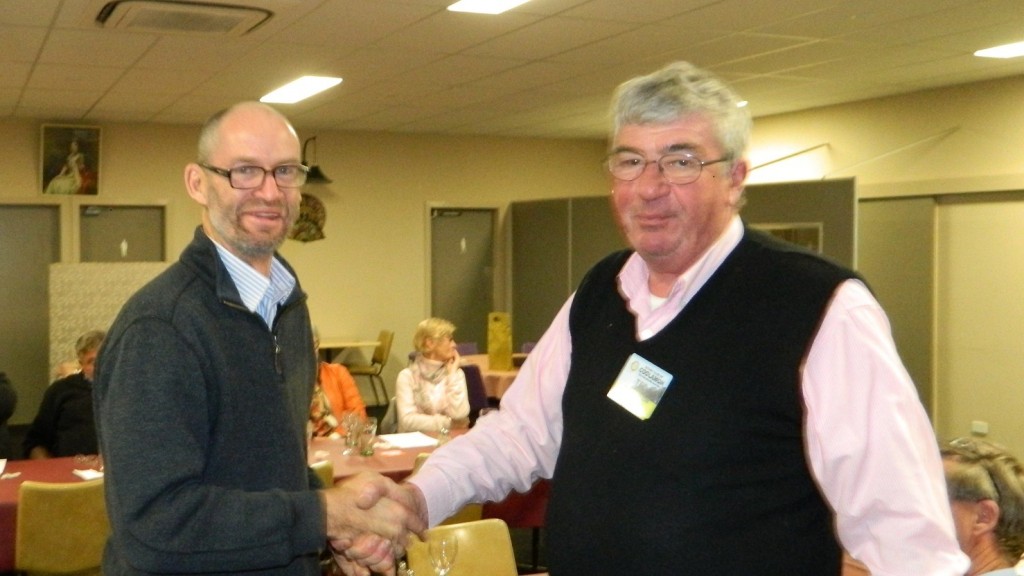 Dr Barney Dalgarno and Ted Hutcheon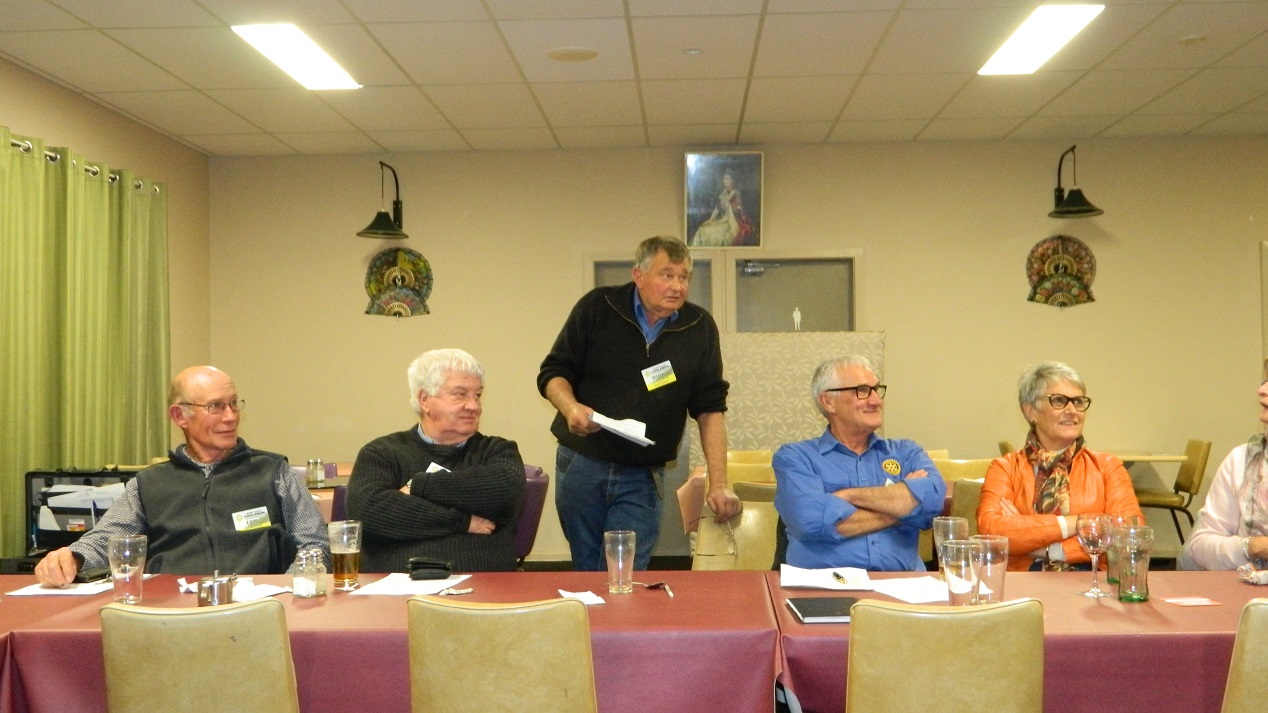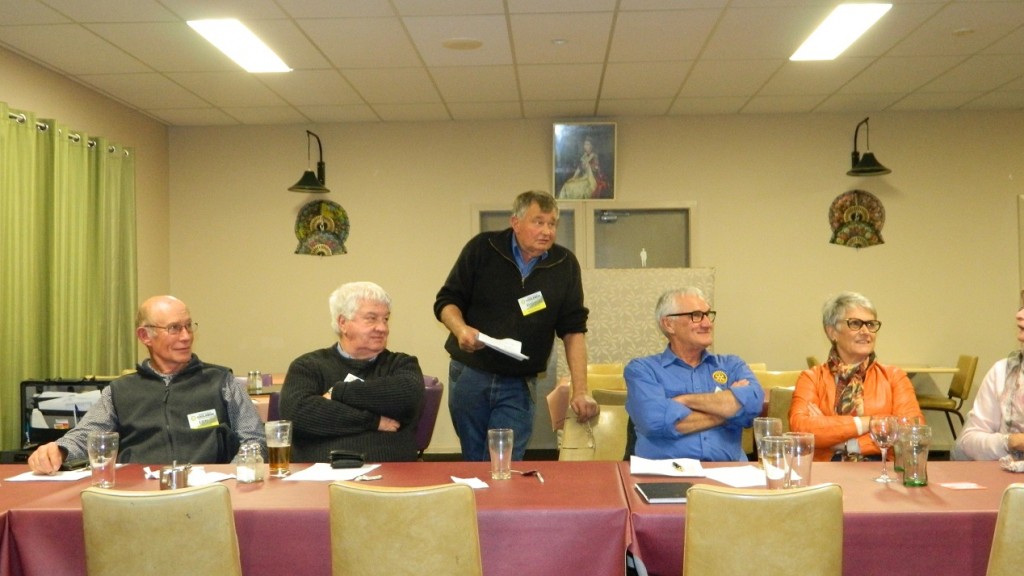 Dick Jennings holds a great fine session.
We had our last meeting for the 2014-2015 Rotary year.  A good roll up of 16 members two guests and our guest speaker Dr Barney Dalgarno.  Barney is a former member of our club and spoke on the NBN Internet connections that are currently available in our area.
Barney went onto explain in great detail the options available to us in the Coolamon area.  It seems that the fastest that we will get will be 25 mega bits per second via wireless.  In effect this will be around 12 mbs or 3 times faster than the current ADSL broad band.
Ted Hutcheon presented Barney with a kangaroo money pouch in his thanks to Barney.
Neil Munro reminded us that the following are on bingo roster for July 9th.  Capt Paul Weston, Steve Exton, Rod Jarrett and Leslie Weston.
All our members wish to thank President Garth Perkin for his year as our President.  We did much, made a difference and kicked some goals.  the club is getting stronger and we look forward to working with our incoming President Wayne Lewis.
Next Monday Night is our change over dinner 6.30 for 7.00 pm.  Around 80 guests are expected and some of us will be at the Club from 3.00 pm on Monday afternoon to set up the venue.
Diary Reminders
*Monday, June 29th.  Annual Change Over Dinner
Monday July 6th President Wayne Lewis 1st Meeting.
Thursday July 9th BINGO: Roster Paul Weston Capt., Steve Exton, Rod Jarrett and Leslie Weston. 
Friday July 18th Up2Date Art Exhibition Opening Night Details Follow.
*Partners and Guests Night.
Apologies for Monday meetings call Ian Jennings on 0428 492 157  BY FRIDAY 12.00 pm.
CLUB CHANGE OVER DATES:
RC Henty-24th June Henty Civic Centre, 6.30-7.15 p.m. $30
RC Grenfell-24th June Golf Club, 6.30-7.00 p.m. $25
RC Wagga Wagga-Thursday, 25th June Country Club, 6.-6.30 p.m.$40/pp
District Changeover-Saturday 27th June WW RSL Club, 6.30-7.00 p.m. $35
RC Junee Sunday 28th June at the EX Services Club Lunch Time 12.00 for 12.30 pm.
RC Coolamon-29th June Coolamon Sport & Rec Club, 6.30-7.00 p.m. $30
RC WW Sunrise-30th June Elements at the Garden, 6.00-6.30 p.m. $45
RC Wollundry 30th June Commercial Club Wagga Wagga 6.30 pm
RC Narrandera 1st July Narrandera Golf Club 6.30 pm $35
ON THE LIGHTER SIDE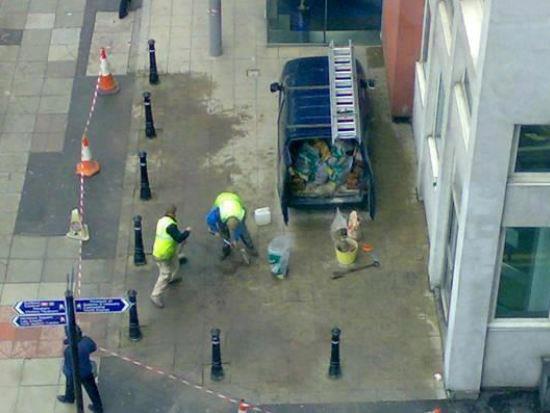 These workmen are installing cast-iron bollards to stop nurses from parking on the pavement outside the Royal Hospital in Belfast. They are cleaning up at the end of the day.Can spot why they're not going home?
A man and his wife are dining at a table in a plush restaurant,
and the husband keeps staring at a drunken lady swigging her drink as she sits alone at a nearby table.
The wife asks, "Do you know her?"
"Yes," sighs the husband, "She's my ex-girlfriend. I understand she took to drinking right after we split up seven years ago, and I hear she hasn't been sober since."
"My God!" says the wife, "Who would think a person could go on celebrating that long?"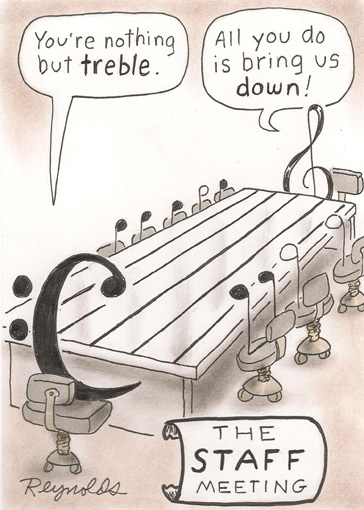 ROTARY INTERNATIONAL PRESIDENT GARY HUANG
 
Rotary International President Gary C.K. Huang has chosen 13 of his favorite Rotary Days videos, which were presented during the closing plenary of the convention in São Paulo. You can view all of the videos here:
INTRODUCING THE INCOMING RI PRESIDENT:
RIPE Ravi Ravindran from the RC Of Colombo Sri Lanka.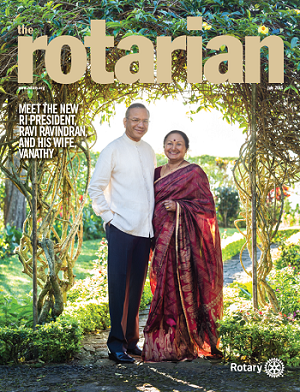 DISTRICT GOVERNOR DAVID KENNEDY D 9700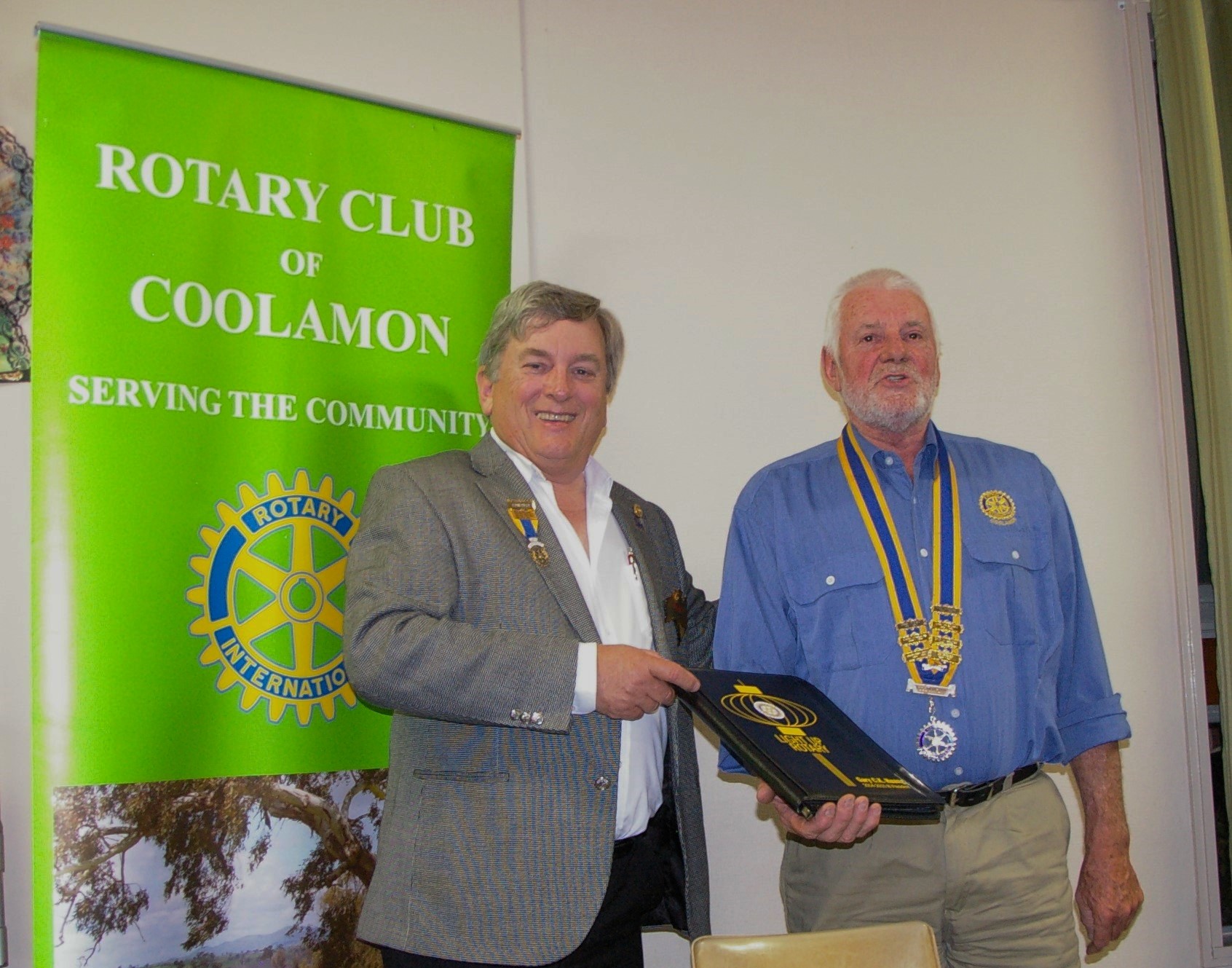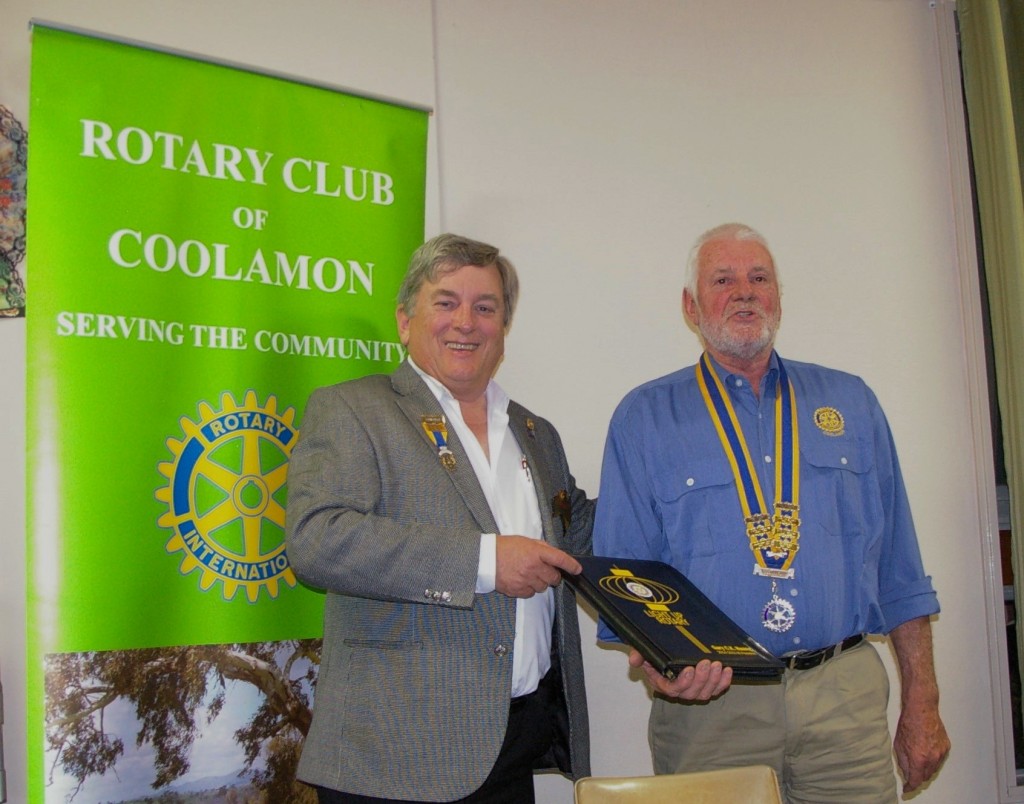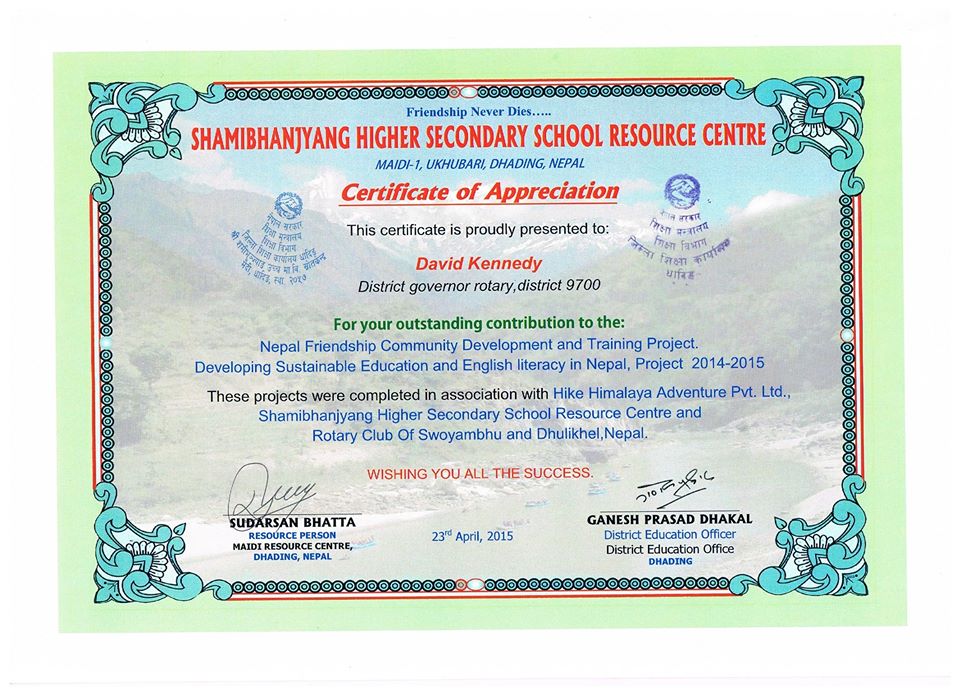 Recognition for our District from Nepal.

We have been presented with this Certificate of Appreciation by the District Education Officer, Ganesh Dhakal to acknowledge to outstanding work being done in the Dhading region of Nepal.

Mary Brell and her team have also been formally recognised for their efforts to date. Well done all.
ROTARY INFORMATION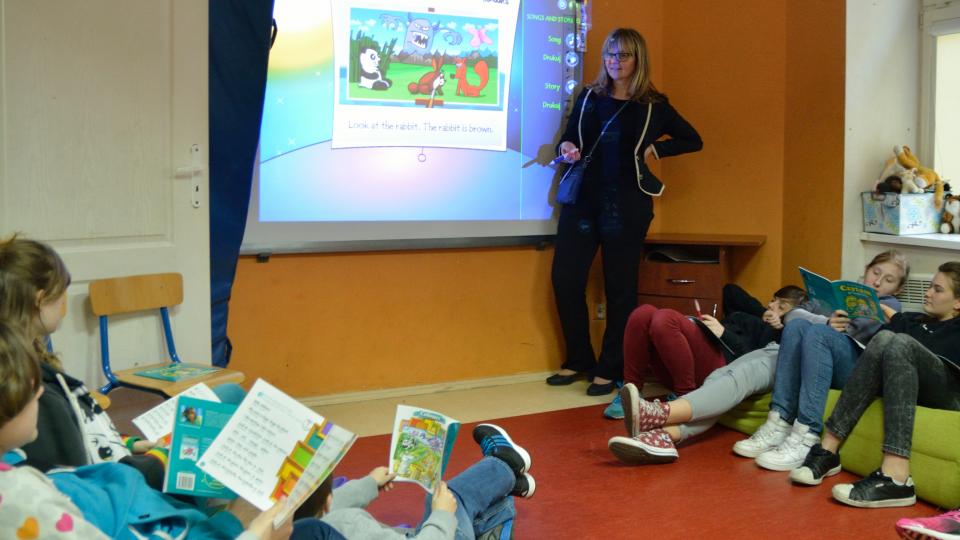 Anna Wieczorek, a member of the Rotary Club of Warsaw City, teaches English to elementary school students.
Photo Credit: Courtesy of Anna Wieczorek.
Before the collapse of the Soviet Union in the early 1990s, Russian was the predominant second language offered in Polish schools, leaving tens of thousands of Polish emigrants without the English skills they needed.
That has changed over the last 25 years. English proficiency drastically improved after the government reformed its education system in 1991. The country overhauled its teaching curriculum and materials and introduced English as the primary foreign language. As of 2013, Poland ranks 8th in the world in English proficiency.
However, one segment of the population isn't reaping the benefits of the improved curriculum. Thousands of students in poor rural villages attend schools that don't have the adequate resources or well trained personnel to properly teach English, putting them at a disadvantage in today's global economy and labor market, says Anna Wieczorek, a Rotary Club of Warszawa City member and author of Poland's English curriculum for grades 1-3.
ONLY IN AFRICA
 
MOUNT KENYA 2015 ANZAC DAY CLIMB
We met this young man who was one of the two cooks on the climb, Anthony Mwoka.  Anthony wants to go to College to do agriculture.  He will need a sponsor and funds.  We will have a meeting of the Mount Kenya 2015 ANZAC Day team to conduct a post mortem.  We will consider Anthony's request as we did for one of the cooks on the Mountains of the Moon 2011 climb.  Possiano has now graduated in business management.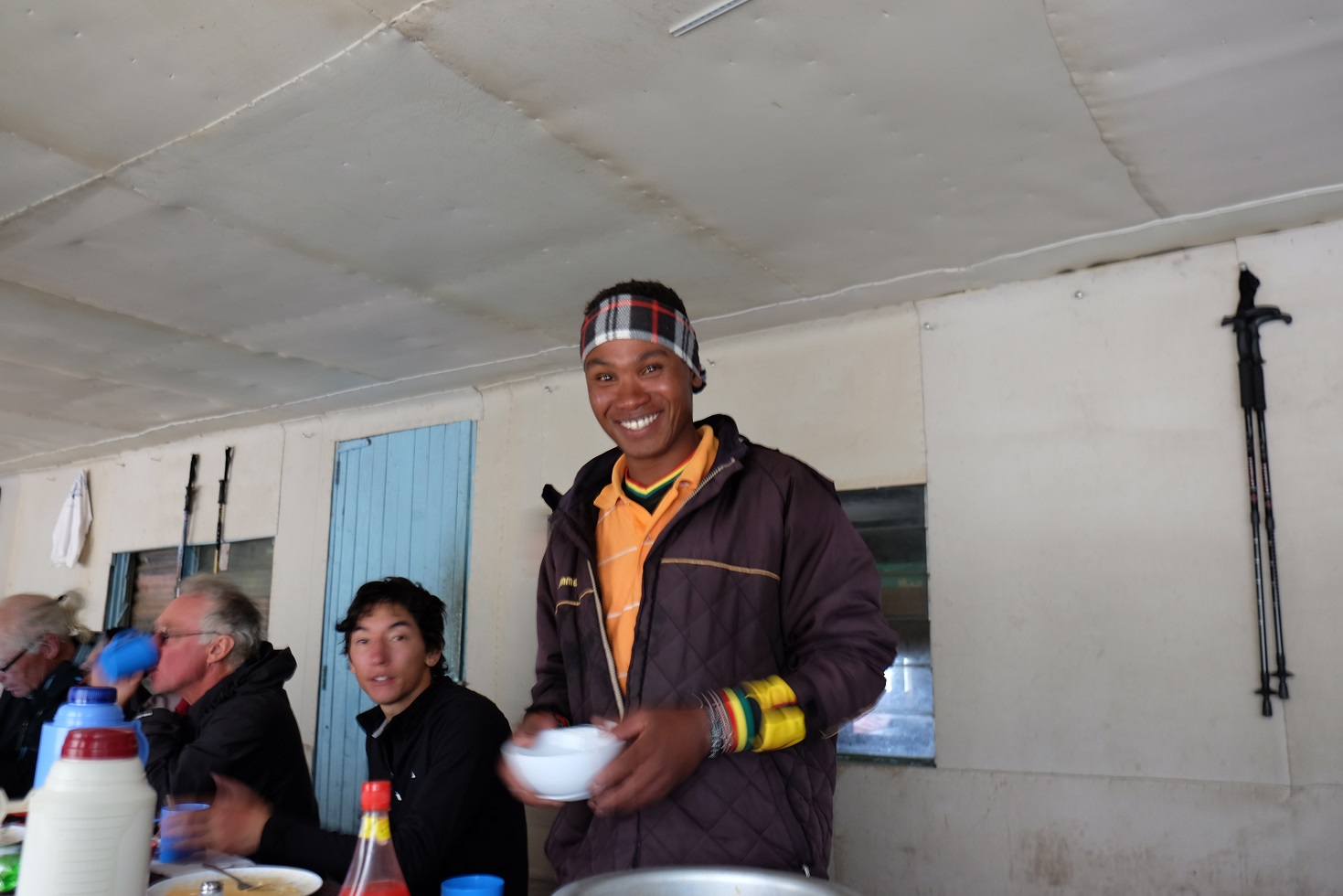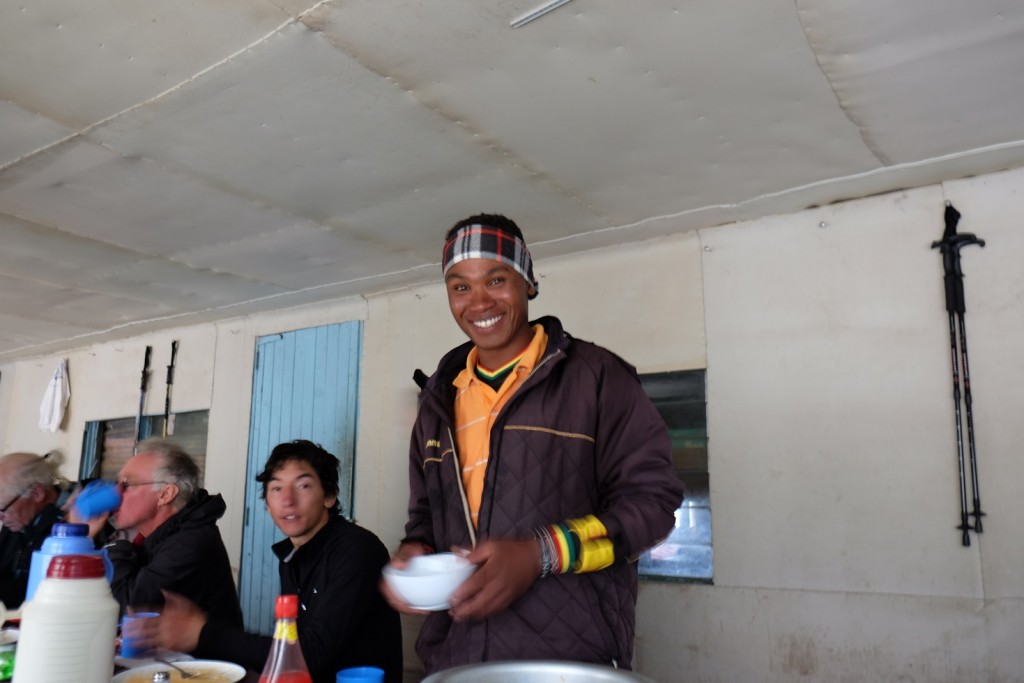 Anthony Mwoka
We will continue to promote and raise funds for this project the Mount Kenya ANZAC Day 2015 Climb until December 31st.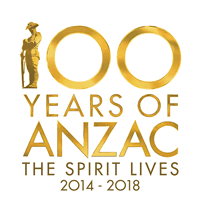 The Mount Kenya 2015 web site can be found here on clicking the banner below: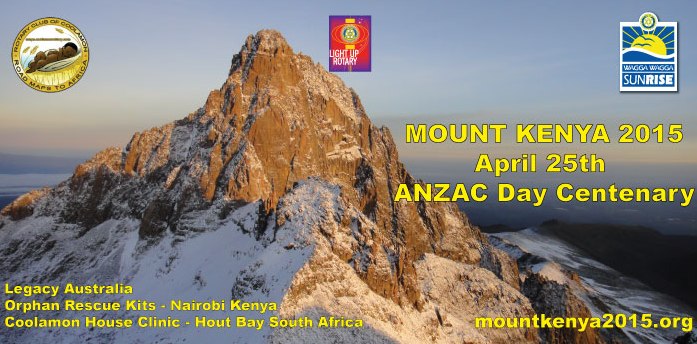 FOOTNOTE
THANKS GARTH WE HAD FUN!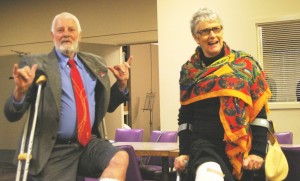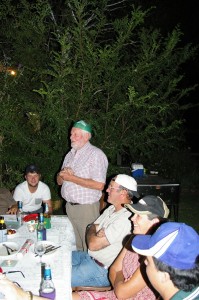 LATEST NEWS FROM RAGES.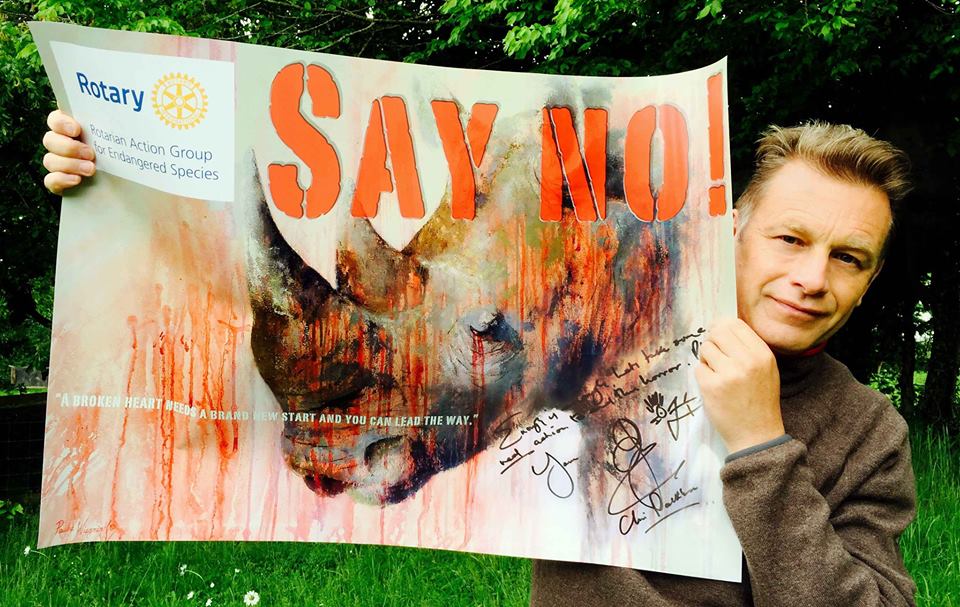 Chris Packham – a television presenter, nature photographer, an author and one of the most amazing naturalists of our time. Mesmerising, gutsy, witty, funny and incredibly stylish. It's such an honour for us. Growing up watching Chris' shows and following his work to the present day. There's nothing that you could not like about this genius of a man who will say it as it is. Simply amazing.
Thank you Chris Packham for all that you do.
All of the following three legends in wildlife conservation have now joined the SAY NO! Campaign.  Well done Duke Ingram and Rubin Besureis for their amazing work for RAGES.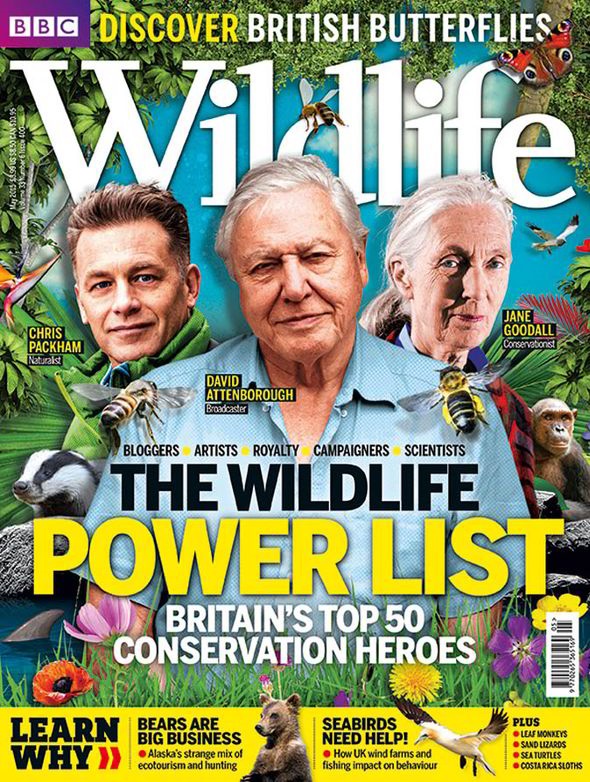 PLEASE CALL ME ANYTIME 02 6927 6027.
Bulletin Editor and Web Site:  John Glassford
Yours in Rotary John Glassford Chair 2014 -2015
Rotarian Action Group for Endangered Species
Don't  forget to regularly check our club web site for current information such as bingo rosters and various newsletters from the District Governor, the School of St. Jude's, the monthly membership on the move newsletter as well as several other club bulletins.
Rotary International President Gary Huang
Governor of District 9700 David Kennedy
Coolamon Club President  Garth Perkin
Coolamon Club Secretary Paul Weston
Club Treasurer  Henk Hulsman
Coolamon Rotary Club Inc. P.O. Box 23 COOLAMON N.S.W. 2701
Websites of Interest
Coolamon Rotary Club: http://coolamonrotary.com
Road MAPS to Africa a Coolamon Rotary Project: http://www.mountainsofthemoon.org/
Rotary Down Under on line: http://flipflashpages.uniflip.com/2/26587/49598/pub
Mount Kenya 2015 Web Site incorporating the ORK: http://theork.com/
Our Rotary Centennial Twin Club Hout Bay, Cape Town, South Africa: http://www.rotaryhoutbay.org
Rotarian Action Group for Endangered Species RAGES: http://www.endangeredrag.org/#