Coolamon Rotary News Bulletin #41
JUNE IS ROTARY FELLOWSHIP  MONTH.

There are many fellowships that you can join as a Rotarian here is a list of available fellowships:
This week we will feature the Photographers Fellowship: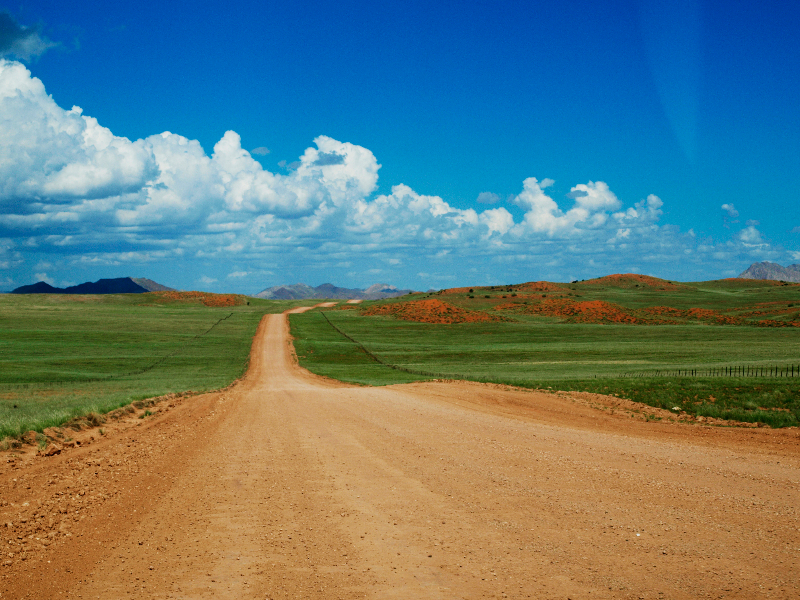 If you wish to join the International Fellowship of Rotarian Photographers please send an email with your name, email address requested userid and Rotary club, to [email protected] and we will be happy to add you to our group.
MONDAY MEETING
We had a most enjoyable night with great fellowship and we also got a lot done.  12 members present with one guest.  Apologies form our overseas travellers Henk, Grahame and Leslie.
All the farmers were very happy with the soaking rain and Don Dyce won the prize for the highest recording of 70+mm.
Tonight we had a report on the Red Shield Door Knock in Coolamon and Ganmain by Ted Hutcheon.  A total of $2,718.00 was collected over two days and Ted was the driver behind this amazing result one of our best efforts if not the best effort yet for the Salvation Army.  President Paul thanked Ted and all the volunteers who collected.
President Paul inducted our newest member Don Dyce.  Don's classification is lamb producer.
PE Dick Jennings, Rotarian Don Dyce and President Paul Weston induction of Don Dyce.
Following Don's induction 4 of our members then outlined what Rotary means to them and to introduce our 4 new members present on what can be done in Rotary.  President Paul spoke about our Community Service projects including the markets and the  2014 telephone book.  John Glassford spoke on our Foundation and our Coolamon Road MAPS projects to Africa including Coolamon House in Hout Bay.
Ian Jennings discussed the myriad of Youth Programmes available in Rotary including RYLA, Rotary Youth Leadership Awards, RYPEN Rotary Youth Programme of Enrichment, MUNA, Model United Nations Assembly and Youth Exchange.   PE Dick Jennings spoke on his goals for 2013-3014 which included all of the above projects outlined by Paul, John and Ian.  Dick also wanted to make our meetings and projects fun and enjoyable for all who attend and volunteer.
PRESIDENT PAUL WESTON'S REPORT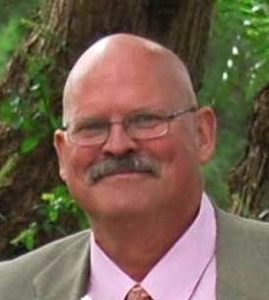 President's report
Things are winding down for my year as president, but the momentum continues.  The last two weeks saw two significant accomplishments: raising over $2700 for the Salvation Army Red Shield Appeal and the induction of a new member, Don Dyce.  The Red Shield Appeal was a true team effort, and included the fundraising efforts of a slew of members.  It was great to see all our recent inductees (Miffy Clarke, Ted Hutcheon, Wayne Lewis, and Bernadette Milne) beating the pavement or soliciting donations at the footy games in Coolamon and Ganmain along with other members.  Thanks to Mark and Sharon Reardon for organising the effort, and special thanks to Ted Hutcheon for spearheading the second weekend collection at the Coolamon footy game under less than enjoyable conditions!  The total raised is the most we've collected for the Red Shield Appeal, and those involved with this year's effort are determined to top that amount next year.
It was a thrill to be able to induct our fifth new member since I began my term as President last July.  Don Dyce, a farmer just south of Coolamon, was inducted this past Monday with the classification of lamb producer.  We welcomed Don to the club at our weekly meeting, and look forward to a long and productive association with Don.  The addition of Don and the other four new members mentioned above bring renewed enthusiasm to the mission of Rotary in Coolamon, and we look forward to building on those new memberships during incoming President Dick Jennings' year at the helm.
We look forward to the return of our members currently travelling overseas (Henk Hulsman, Grahame Miles, and Leslie Weston).  They're missing some exciting times, but they'll be back within the next few weeks, in time for the changeover on July 1.  Henk, Leslie and Ian Jennings have organised a financing workshop for the local business owners and operators, scheduled for mid-July.  Stay tuned!  For those who are rostered on, don't forget about the street raffle on Saturday (June 8) and Bingo (June 13).  Enjoy the long weekend, and we'll see you at our next meeting on the 17th.
Yours in Rotary,
Paul
PS Our change over dinner is fast approaching so the next Meeting on Monday June the 17th will be a planning meeting for the Change Over Night, July 1st; followed by a quick board meeting.  We need your ideas and help to make this change over night a memorable one.  The incoming District Governor Geoff Tancred and Bettye Tancred will be attending, as will our Mayor, the Lions and a host of visiting Rotarians from other clubs.   SO please come along!!!!
Diary Reminders
Saturday June 8th Coolamon Rotary Street Raffle.
Raffle in Coolamon Saturday June 8th roster:
7.00-9.00 am Ted Hutcheon and Garth Perkin also Wayne Lewis if required.
9.00-10.30 am Ian Jennings and Don Dyce.
10.30-12.00 Paul Weston and Dick Jennings.
Monday June 10th NO Meeting Queen's Birthday Holiday.
Thursday June 13th BINGO Roster:  John Glassford, Neil Munro, Christine Atkinson and Henk Hulsman.
*Sunday June 16th 12 noon Lake Cargelligo RC Change Over Lunch at the Lake Cargelligo Bowling Club
Monday June 17th  Planning Change Over Night Meeting ALL members are invited to attend.
*Tuesday 18th June Wollundry RC Change Over Dinner 6.30 for 7 pm at the Wagga Commercial Club.
*Saturday 22nd June RC Murrumbidgee  Changeover at the Mercure Premiere Motel, 6.30 for 7pm.
June 23-26 2013 Rotary International Convention in Lisbon.   RI Convention Lisbon.
Monday 24th June TBA.
*Monday 24th June RC South Wagga at the Wagga RSL Club  6.30 for 7.00 pm.
*Tuesday 25th June Wagga Wagga Sunrise Annual Change Over Dinner Country Club Wagga 6.30pm.
*Wednesday June 26th Henty RC Annual Change Over Dinner.  Community Club 6.30pm.
*Thursday 27th June Wagga Wagga Rotary Change over Dinner.
*Saturday June 29th District 9700 Annual Change Over Dinner.
*Monday July 1st COOLAMON 42nd Change Over Night.
*Monday July 1st Temora RC Annual Change Over Dinner. Temora Bowling Club 6.30pm.
*Tuesday July 2nd Lockhart Annual Change Over Dinner.  Lockhart Football Club 6.30pm.
*Sunday July 7th Junee RC Annual Change Over LUNCH,  noon for 12.30.
*Wednesday July 10th Narrandera RC Change over dinner Ex Servicemans Club, Narrandera.  6.30 for 7pm
*Saturday 17th August Darkness to Light Dinner RC of Wagga Wagga BOOK NOW!
*Partners and Guests Night.
ROTARY INTERNATIONAL PRESIDENT SAKUJI TANAKA

The Australian government's commitment to contribute US$80 million over four years to support polio eradication brings us one step closer to achieving our goal. Australian and Past RI President Clem Renouf was one of the first Rotarians to promote a global polio eradication campaign during his presidency in 1978-79. On behalf of the children of the world, I thank you Australia.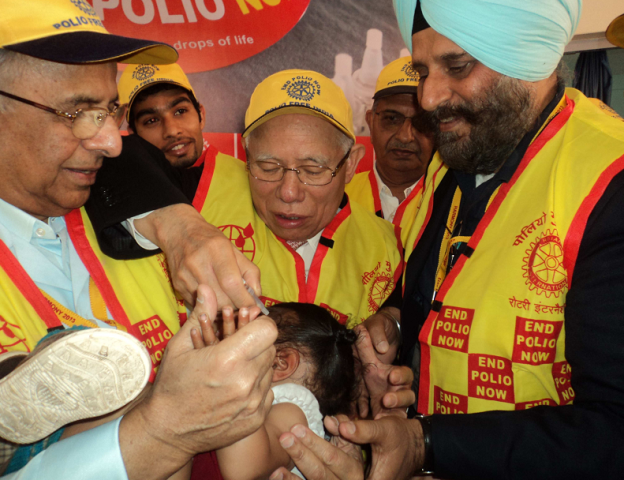 ON THE LIGHTER SIDE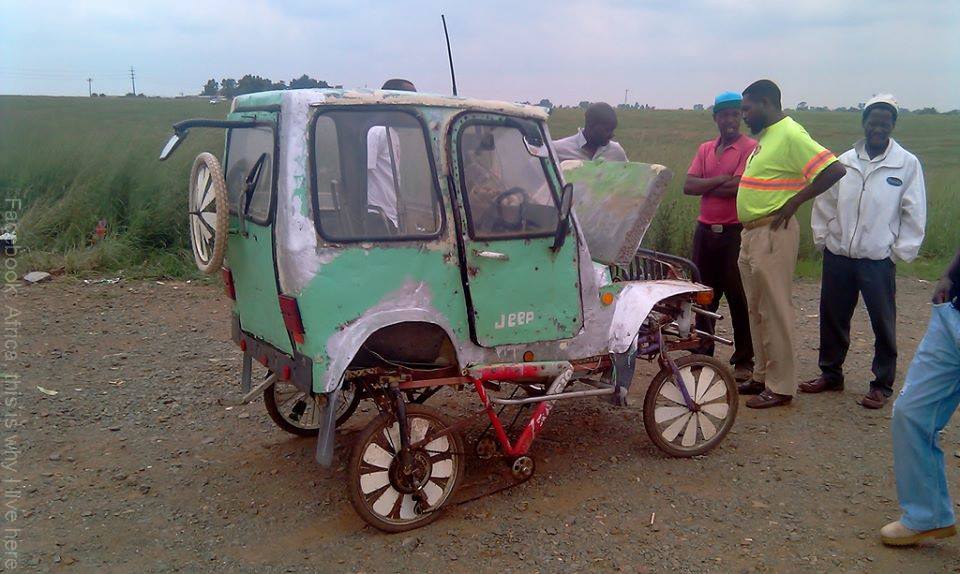 Kiwis
A major earthquake, measuring 9.1 on the Richter scale has hit New Zealand this morning. The country is devastated with 350,000 New Zealanders missing, and over 100,000 injured.
The country is totally ruined and the government is so overwhelmed that it has issued a worldwide appeal for assistance. Other nations have been quick to respond to the disaster.
Britain is flying in rescue workers and sniffer dogs to help locate trapped victims.
The USA is flying in food supplies and aid money.
France is flying in doctors, nurses and first aid units.
Japan is flying in high tech communications equipment.
Germany is flying in special trained police squads to help restore order.
Russia is flying in tents and warm clothing.
Australia is flying in 350,000 replacement Kiwis…….
Diane
Unplugged
A man and his wife were sitting in the Living room discuss a "LIVING WILL" "Just so you know," he said, "I never want to live in a vegetative state, dependent on some machine and fluids from a bottle.
If that happens just pull the plug.
" His wife got up, unplugged the TV and threw away all his BEER.
The Horse
A guy was sitting quietly reading his paper when his wife walked up behind him and whacked him on the head with a magazine.
'What was that for?' he asked.
'That was for the piece of paper in your pants pocket with the name Laura Lou written on it,' she replied.
Two weeks ago when I went to the races, Laura Lou was the name of one of the horses I bet on,' he explained.
'Oh honey, I'm sorry,' she said. 'I should have known there was a good explanation '
Three days later he was watching cricket on TV when she walked up and hit him in the head again, this time with the iron frypan, which knocked him out cold.
When he came to, he asked, 'What the hell was that for?'
She replied…
'Your horse called.'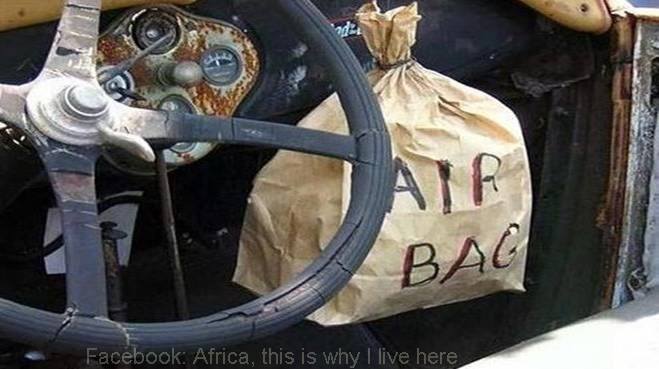 ROTARY INFORMATION
The Rotarian Magazine Annual Photographic Competition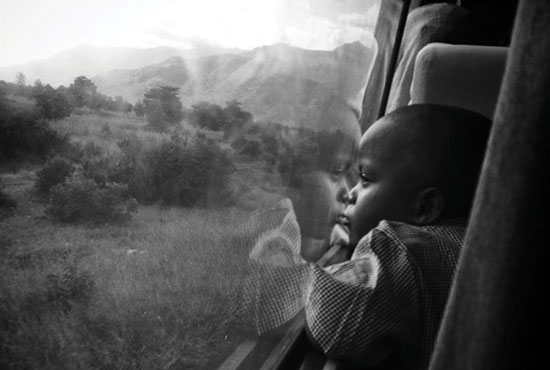 First place. On the bus to Lushoto near Dar es Salaam, Tanzania. Guzy says "This is a poignant, compelling image that evokes nostalgia. Perfectly composed, with subtle tones of black and white that enhance a feeling of bygone days. The wistful expression on the boy and his reflection provide a quiet, intimate moment. Exquisite photograph." Spencer Callahan, son of Bob Callahan, Rotary Club of Fairhope, Alaska, USA
Second place. Petäjävesi, Finland. "A magnificent image that feels like a Monet painting. It is a masterful use of reflection in water that results in a work of art. The one thing that would have made an even more powerful photograph would have been a point of focus, such as a bird flying by." Bedros Artin Azinyan, Rotary Club of Kazanlak, Bulgaria
Full Story and runners up photos see below:
BUCKET LIST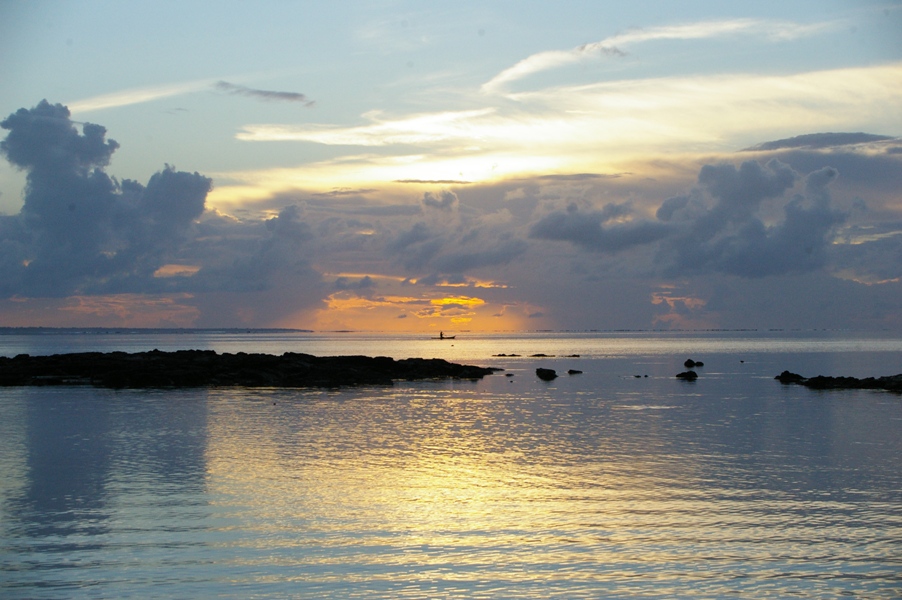 Samoa Time for a Holiday
A very active club and one country that needs some help with education.  RAWCS Rotary Australia World Community Service has volunteer teams going to Samoa to work on building projects there for schools.  If you are interested don going to Samoa as a Rotary Overseas Volunteer please contact John Glassford.
CAUSES WORTH SUPPORTING
DARKNESS TO LIGHT RC OF WAGGA WAGGA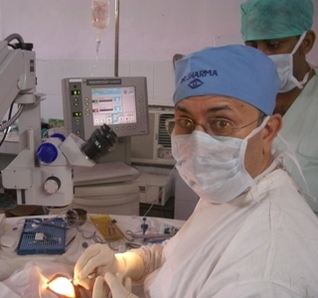 Alok Sharma at work.
Alok Sharma was given a Service Above Self Award for his work with blindness in India.
Alok is from the Rotary Club of Wagga Wagga, and was presented with his award by Rotary International President Kalyan Banerjee on the occasion of his visit to D9700.  The Service Above Self Award (SAS) is the highest Rotary award given to Rotarians by the President of Rotary International and only 120-150 are given around the Rotary world each year.  There have only been 8 SAS recipients in our District 9700.
Rotarian Dr. Alok Sharma of the Rotary Club of Wagga Wagga and the members of Wagga Wagga have a wonderful project called Darkness to Light.
The concept of an Eye Camp in India was a dream of Dr Alok Sharma, an Ophthalmologist and a member of the Rotary Club of Wagga Wagga. Having joined Rotary in September 2003, Alok put his dream into reality and set about to raise funds to undertake some 200 cataract operations somewhere in India near his home town north of Delhi.
Alok has now completed several eye camps in India and the next one is due towards the end of this year.
Darkness to Light Project and Fund Raising Dinner: Alok Sharma confirmed the dates for the next Eye Camp as 15-17 November, 2013. Ajoy Joshi has agreed to come to Wagga Wagga, again, for the 2013 Darkness to Light Fund Raising Dinner which will be held at the Mater Dei Catholic College on Saturday 17th August. Further details will be supplied in the coming weeks.
Rotary International President Sakuji Tanaka
Governor of District 9700  Greg Brown
Coolamon Club President  Paul Weston
Coolamon Club Secretary  John Glassford
Club Treasurer  Henk Hulsman
Coolamon Rotary Club Inc. P.O. Box 23 COOLAMON N.S.W. 2701
Websites of Interest
Coolamon Rotary Club: http://coolamonrotary.com
Road MAPS to Africa a Coolamon Rotary Project: http://www.mountainsofthemoon.org/
Rotary Down Under on line: http://flipflashpages.uniflip.com/2/26587/49598/pub
The Orphan Rescue Kit a Coolamon RC Project: http://theork.com/
Our Rotary Centennial Twin Club Hout Bay, Cape Town, South Africa: http://www.rotaryhoutbay.org
Don't forget to regularly check our club web site for current information such as bingo rosters and various newsletters from the District Governor, the School of St. Jude's, the monthly membership on the move newsletter as well as several other club bulletins.
Bulletin Editor and Web Site:  John Glassford