Coolamon Rotary News Bulletin #45

THANK YOU WAYNE AND HELEN
I know that I express all of our members wishes here in saying thank you to President Wayne Lewis and Helen Lewis for a great Rotary year for Coolamon and District.  The only measure of a successful club is that the members keep on turning up every week.  We had a lot of fun did a lot of work and made lasting new friends this year.
Thanks also to the Board and a special thanks to PP Ian Jennings for making the meetings attractive with many many excellent guest speakers.  Also to our newer members who got stuck into projects such as Moo Poo with Dave McKinley.  Trevor Parkes for the raffles each week a good team all round,  and we look forward to the same with PE Don Dyce.
Well done Wayne and Helen.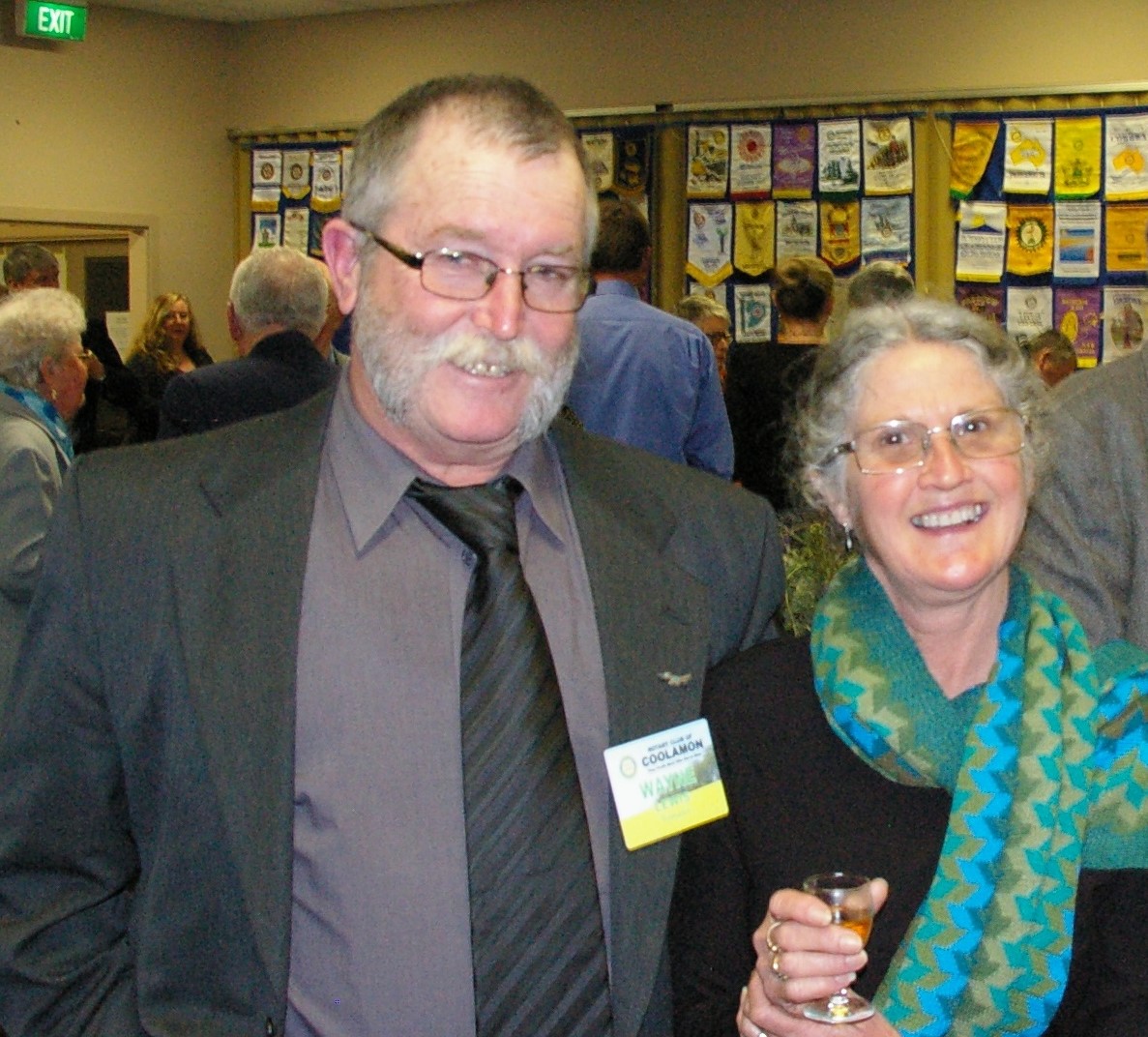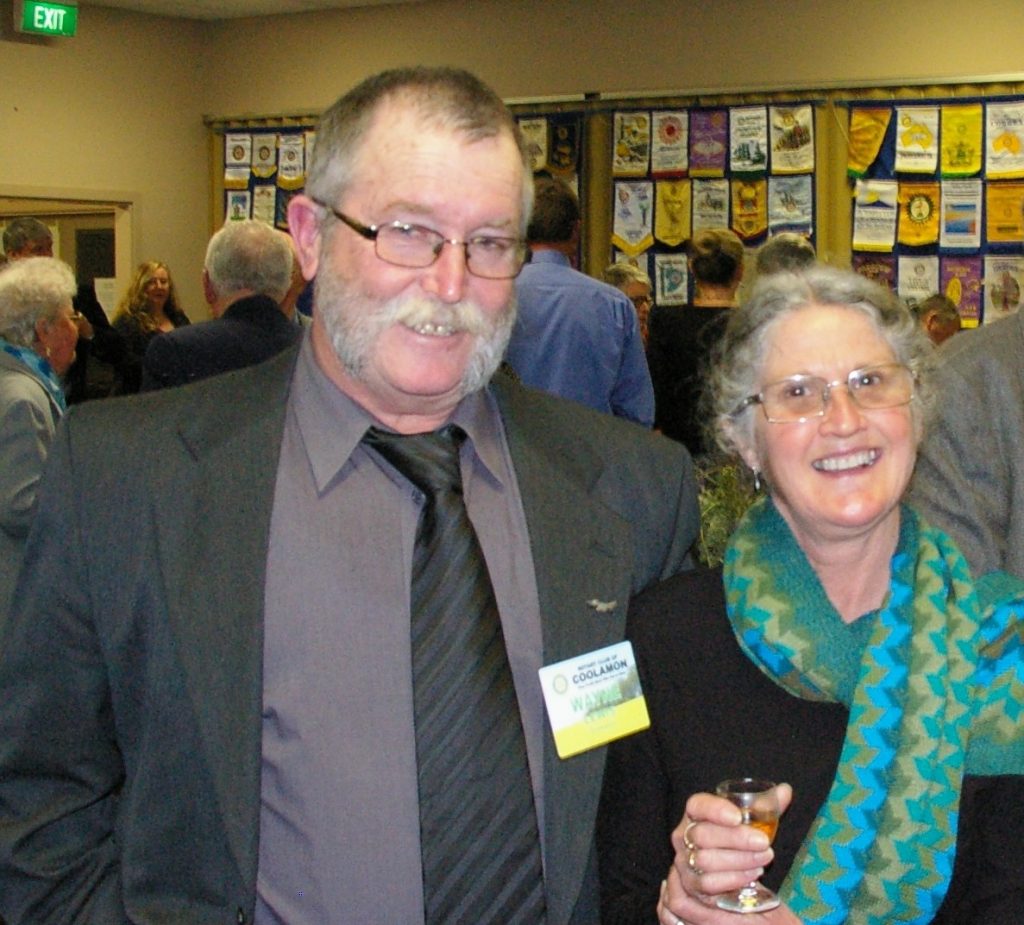 MEETING MONDAY JUNE 20th.  2016
What a great roll up for the last meeting of 2015-2016.  Our guests included:
John Bond, Wendy and Stuart Jennings, Dr. Sumera Amir, as well as partners Marilyn Jennings, Helen Lewis and Susan Glassford.
Guest Speakers Rylarians Lyndal Jennings and Lauren Exton.
We had 18 members attend President Wayne's last meeting as President.
Wayne welcomed all our guests and members.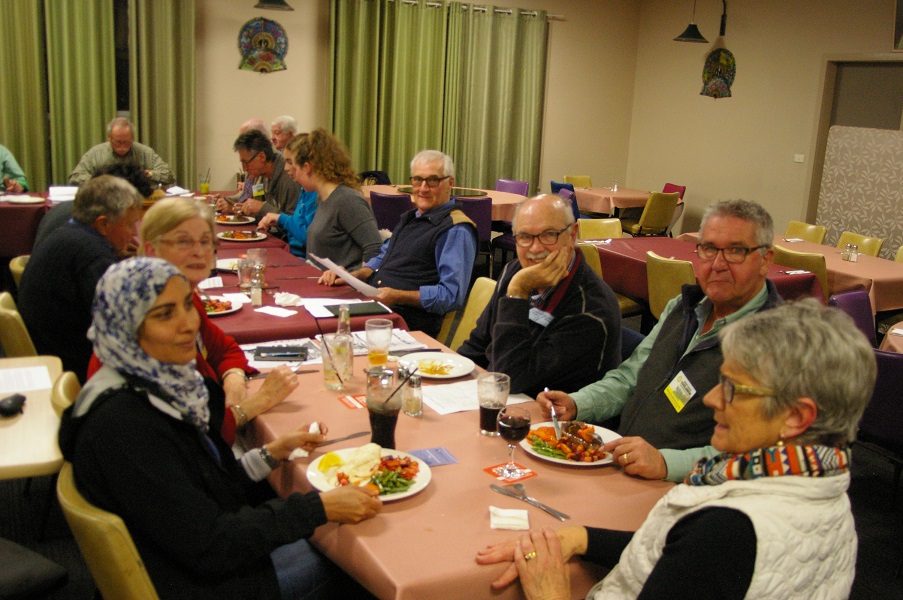 Short reports made by PP Garth Perkin on the Rotary Leaders Symposium in Young and Myffy Collette spoke on the progress of the Coolamon Community Chronicle.  Myffy asked for contributions and for advertisers to kick off the paper.  The Coolamon Central School will be playing a very important role in this Rotary Coolamon publication.
GUEST SPEAKERS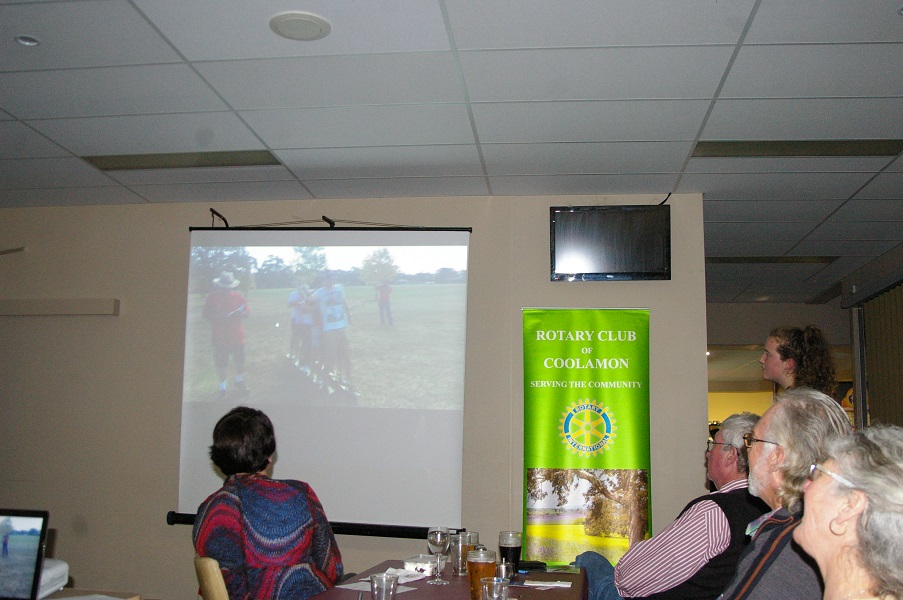 We sponsored these two young ladies to RYLA [Rotary Youth Leadership Awards], held at the Charles Sturt University campus in Orange recently.  RYLA 2016 was conducted by the Rotary Club of Orange Daybreak.
Lyndal Jennings and Lauren Exton were our guest speakers tonight and gave a excellent presentation on the week long camp at RYLA.
35 young adults 18-28 attended from all over our Rotary District 9700.  They made many new lifelong friends, were involved in many activities and a good line up of guest speakers.
RYLA provided them with teamwork activities both outdoors and indoors with some excellent memory challenges.  They also participated in a few hours of community service with the Salvation Army and the PCYC in Orange.
On their last night they put on a concert for and with the Orange Rotarians.
Both Lyndal and Lauren thanked Coolamon Rotary for this opportunity and they recommend that we continue to sponsor young adults to RYLA.  We look forward to the day when both Lauren and Lyndal join us as Rotarians.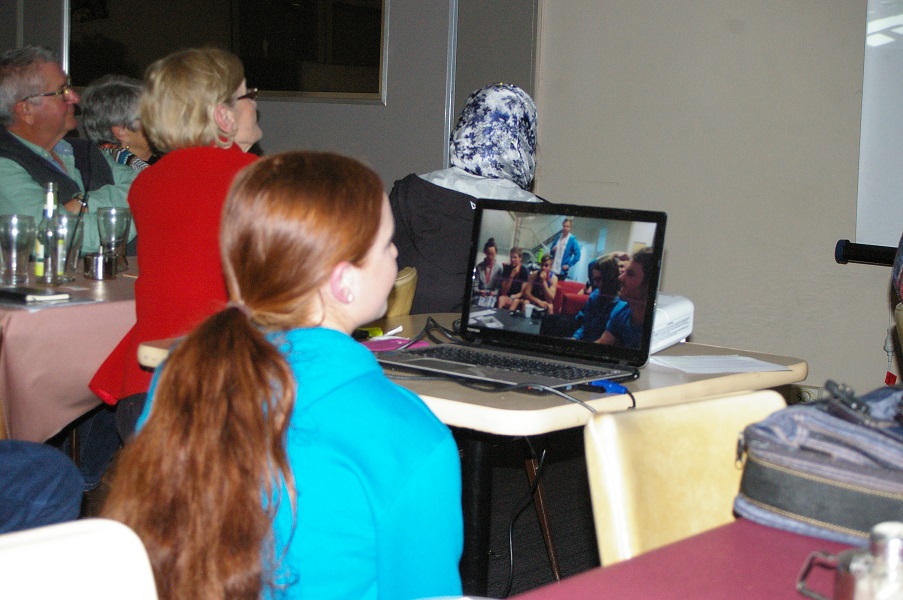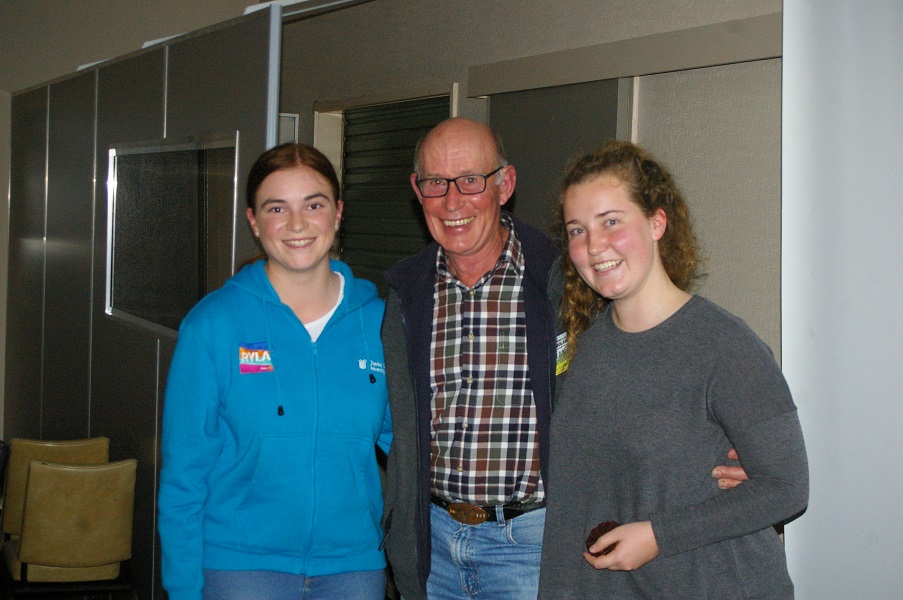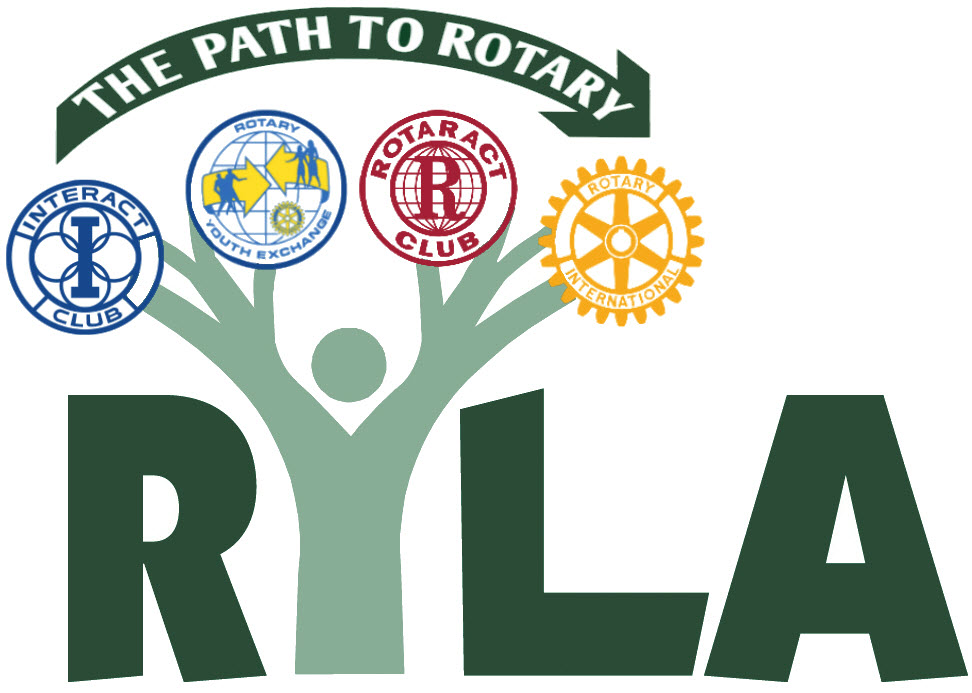 The evening concluded with a vote of thanks by PP Neil Munro to Wayne and Helen Lewis for a job well done.
The raffle was won by Ian Durham and Ted Hutcheon conducted a heads and tails for 2 bottles of port.
Diary Reminders
Friday 24th June Red Nose Day Rural Style in the Ganmain Hall. 10.00 am-2.00 pm Wear Red free entry and BBQ Donations appreciated Contact Bron Hatty 0418 114 750
Saturday June 25th D9700 Change Over in Orange Hotel Conobolas.
*Monday June 27th Change Over Dinner at Coolamon. 
Monday July 4th President Don Dyce's FIRST Meeting 2016-2017
Saturday July 17th Street Raffle in Coolamon.
*Partners and Guests Night.
Apologies for Monday meetings call Ian Jennings on 0428 492 157  BY FRIDAY 12.00 pm.
REFLECTIONS
This will be my last bulletin as your Bulletin Editor.  PP Paul Weston becomes our Bulletin Editor for 2016-2017.
It has been fun and most enjoyable preparing this bulletin on a weekly basis now for several years.  So my last bulletin will be reflecting on the past.
Coolamon Rotary is on good shape with 25 members now getting back to where we used to be when I joined in 2003.
As with any club there have been some significant moments where we have had new members join us and continue to  stay the course and work hard for our community both here and over the seas.  Slowly we are getting more women to join us and that is a great thing for our future.  Leslie Weston, Myffy Collette and Bernadette Milne make up a trio of dedicated members in our club.
Also the injection of youth into our membership with Alex Thompson joining us, is a great step forward for this club.
Our leadership under President Wayne Lewis this year has been of the highest quality and we look forward to another great year in Rotary Service with incoming President Don Dyce and his Board.
I look forward to working with you as DG in 2018-2019 and my work starts from July 1st 2016 as DG Nominee and in effect it is a 4 year stint.  It is humbling and an honour to have been selected and as the first DG for our Coolamon Rotary Club a rare event indeed.
So here are some memories to contemplate as we move forward together.  In no specific order just 150+ pics!!!
CLICK ON THE THUMB NAILS FOR A LARGER PHOTO.
John Glassford signing off!
See you all at the Change Over Next Monday Night 27th June.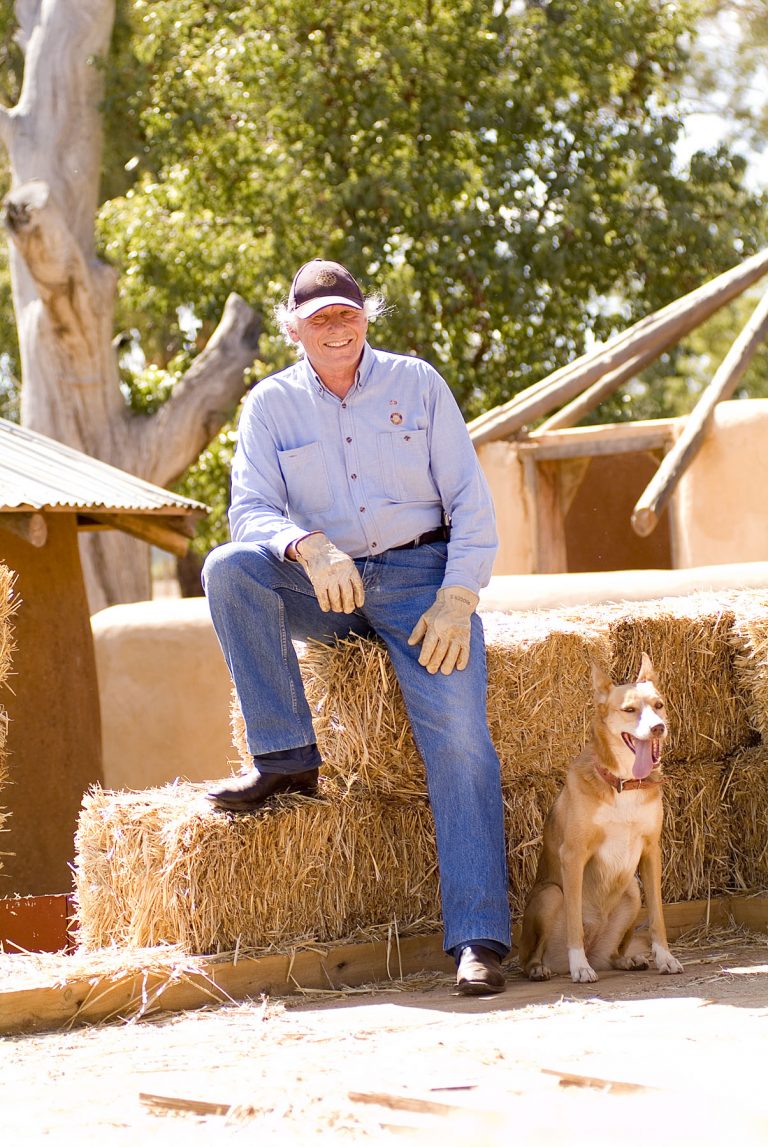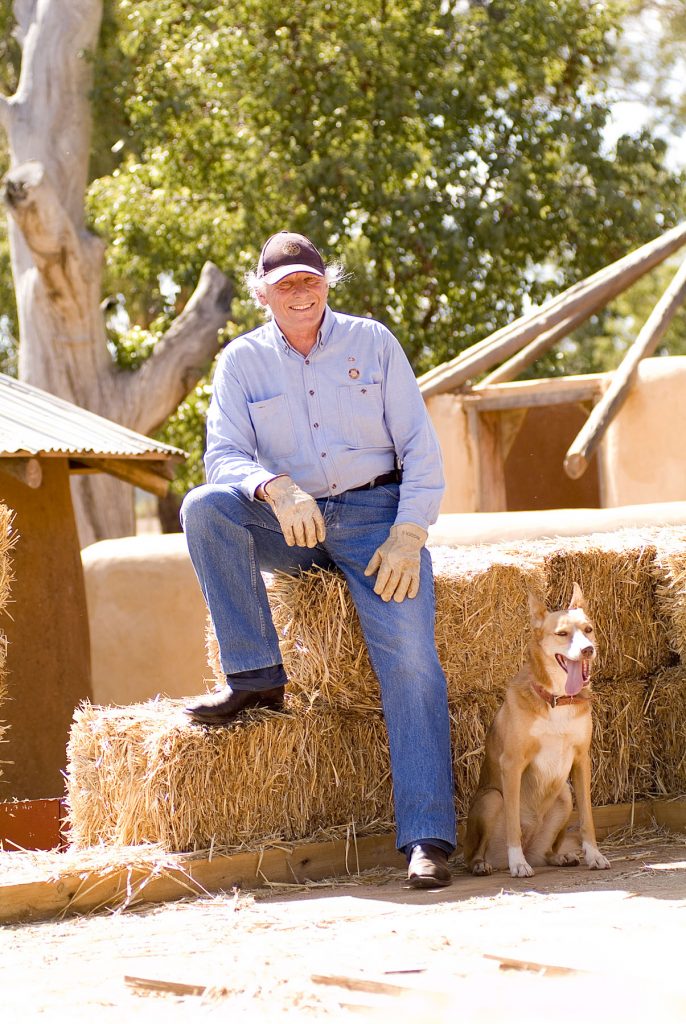 Bulletin Editor and Web Site:  John Glassford
Yours in Rotary 
John Glassford Chair 2014 -2017
Rotarian Action Group for Endangered Species
Don't  forget to regularly check our club web site for current information such as bingo rosters and various newsletters from the District Governor, the School of St. Jude's, the monthly membership on the move newsletter as well as several other club bulletins.
Rotary International President K.R. "Ravi" Ravindran
Governor of District 9700 Gary Roberts
Coolamon Club President  Wayne Lewis
Coolamon Club Secretary Paul Weston
Club Treasurer  Henk Hulsman
Coolamon Rotary Club Inc. P.O. Box 23 COOLAMON N.S.W. 2701
Websites of Interest
Coolamon Rotary Club: http://coolamonrotary.com
Road MAPS to Africa a Coolamon Rotary Project: http://www.mountainsofthemoon.org/
Rotary Down Under on line: http://flipflashpages.uniflip.com/2/26587/49598/pub
Mount Kenya 2015 Web Site incorporating the ORK: http://theork.com/
Our Rotary Centennial Twin Club Hout Bay, Cape Town, South Africa: http://www.rotaryhoutbay.org
Rotarian Action Group for Endangered Species RAGES: http://www.endangeredrag.org/#