Meeting of Monday 20th February
Chair PP Daryl Breust welcomed all our members, their guests and visitors.  We had  17 members and the following guests: Maureen Hulsman, Melissa Mudd, Marylin Jennings, Barry Langtree and Lexi Furner.
The members present then voted on our amended constitution and bylaws as required every 3 years or when they change.
Neil Munro reminded members that next Monday 27th meeting we have as our guest speaker Alicia Carey mother of Henley.  NB the meeting is set for 6.00pm for a 6.30pm start.  Alicia will speak from 6.30pm as Henley has to get to bed.  We will then have dinner at 7.30pm.
Reminder that PETS and D9705 training is on March 31st-April 2nd in Orange.
Garth Perkin has invited members and partners to a lunch at his place on Saturday March 18th at 12.00pm BYO and the food will be supplied.
GUEST SPEAKER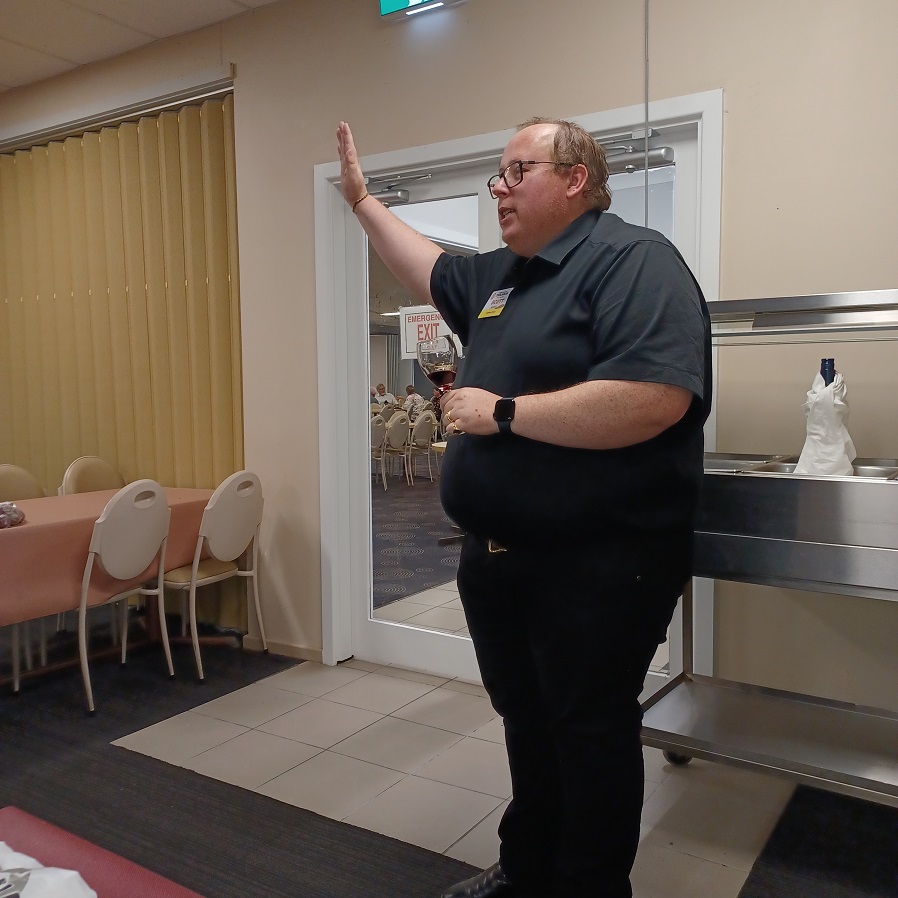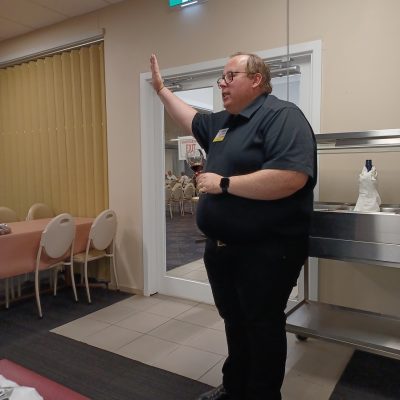 Our guest speaker tonight was our own Rotarian Scott Mudd who is also the Anglican Priest for the Parish of Coolamon/Ganmain in the Diocese of Riverina.
Scott's talk was entitled from "Palate to Pulpit".
Scott gave a great talk which was well received by all present and we learned that:
Life before the pulpit was centered around wine!  Scott  was living in the Hunter Valley for 10 years based in and around Maitland.
After high school Scott went to TAFE on a hospitality course and mastered the carrying of glasses and trays!  Scott wanted to be a head waiter.
Scott worked at James Estate in the Hunter and he learned so much about wines and he became a top salesman for the cellar door at James Estate where he worked for 2 years.
Scott then moved to the Hunter Valley Gardens with a restaurant that fed 1,000 people per day and again Scott worked in the cellar door and sold $40,000 worth of wine in a weekend.
Loved his story of matching wines with chocolate!
So many great stories and how he ended up being an Anglican priest then Melissa and Scott moved to South Australia.
Scott's Bishop then appointed him to Murray Bridge and the rest his history eventually ending up here in Coolamon where he wants to stay!
Then Scott introduced us to a rare wine which we had to work out what it was.  None of us got it right.  Even after Scott showed us the correct way to taste and smell wine.  The wine was a Cabernet Franc, Melissa's favourite wine, which is used as a blending agent however Scott says that this wine is excellent with a nice steak or roast lamb.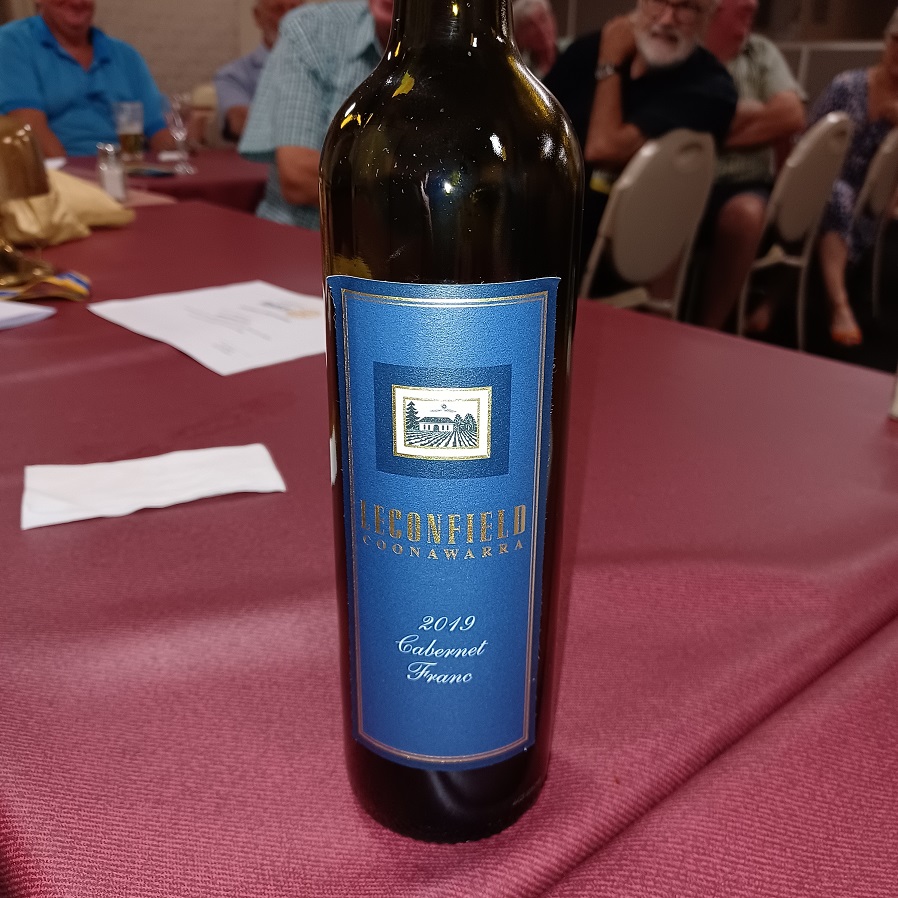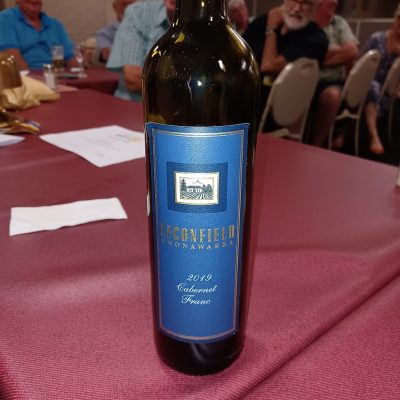 Thank you Scott we now know you a whole lot better and our club is richer for your membership.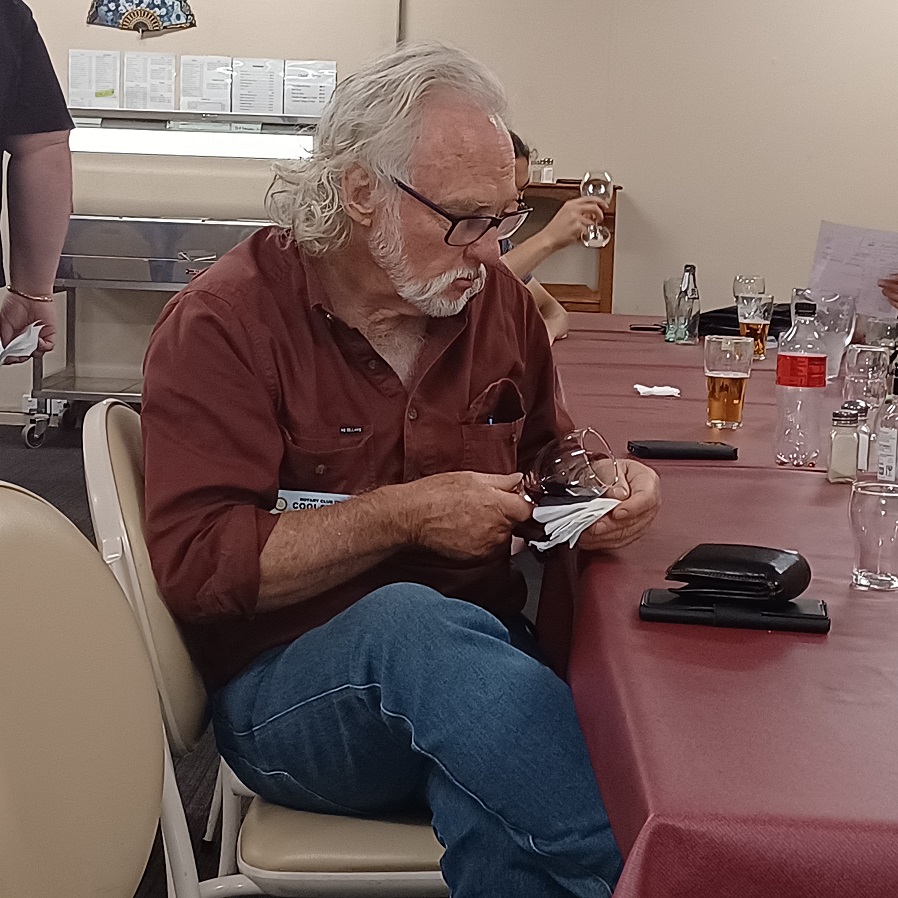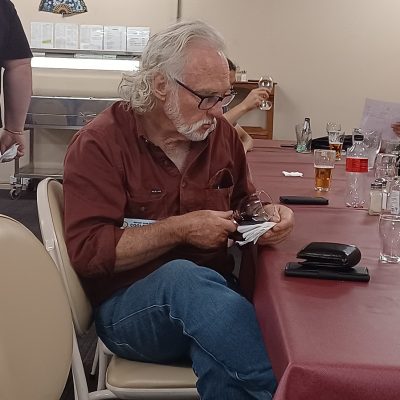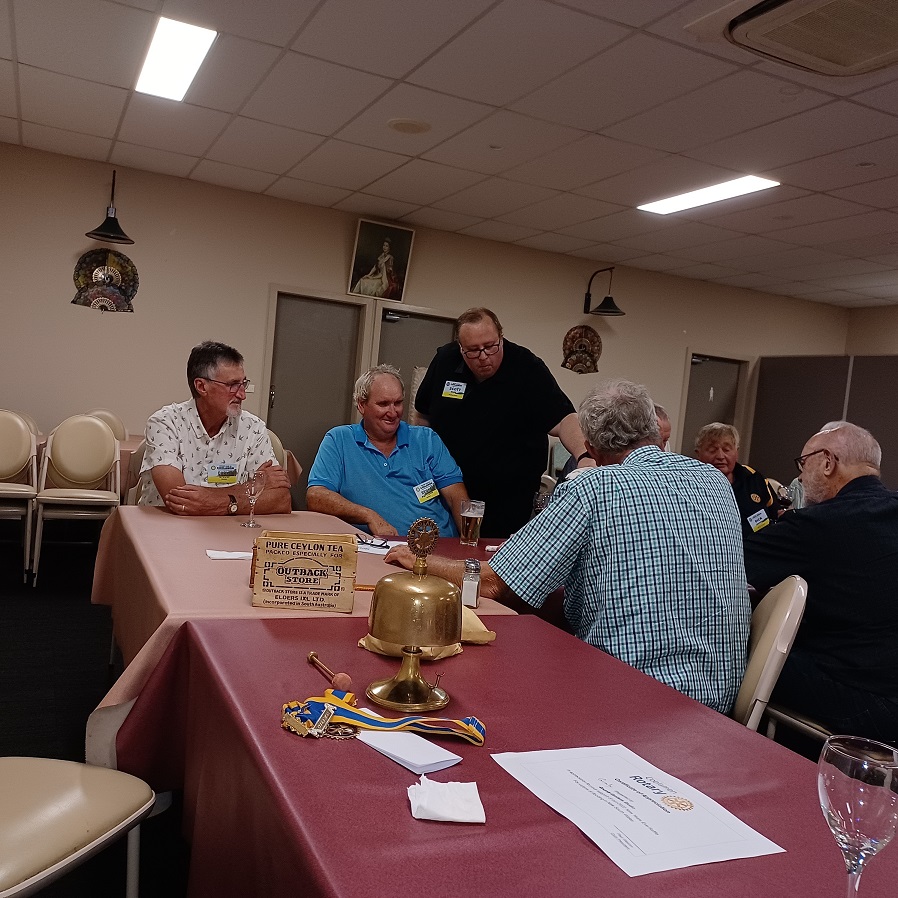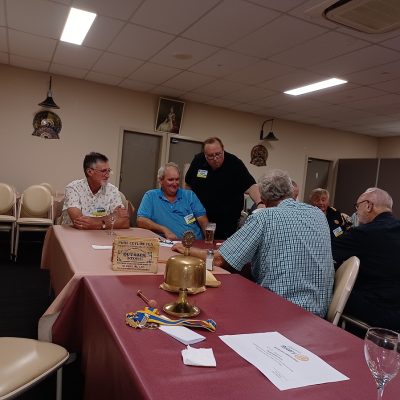 The meeting concluded with a raffle won by John Bond with four runners up getting a bag of passion fruit that were donated by Anne.
The Rev. Scott Mudd at work in Coolamon: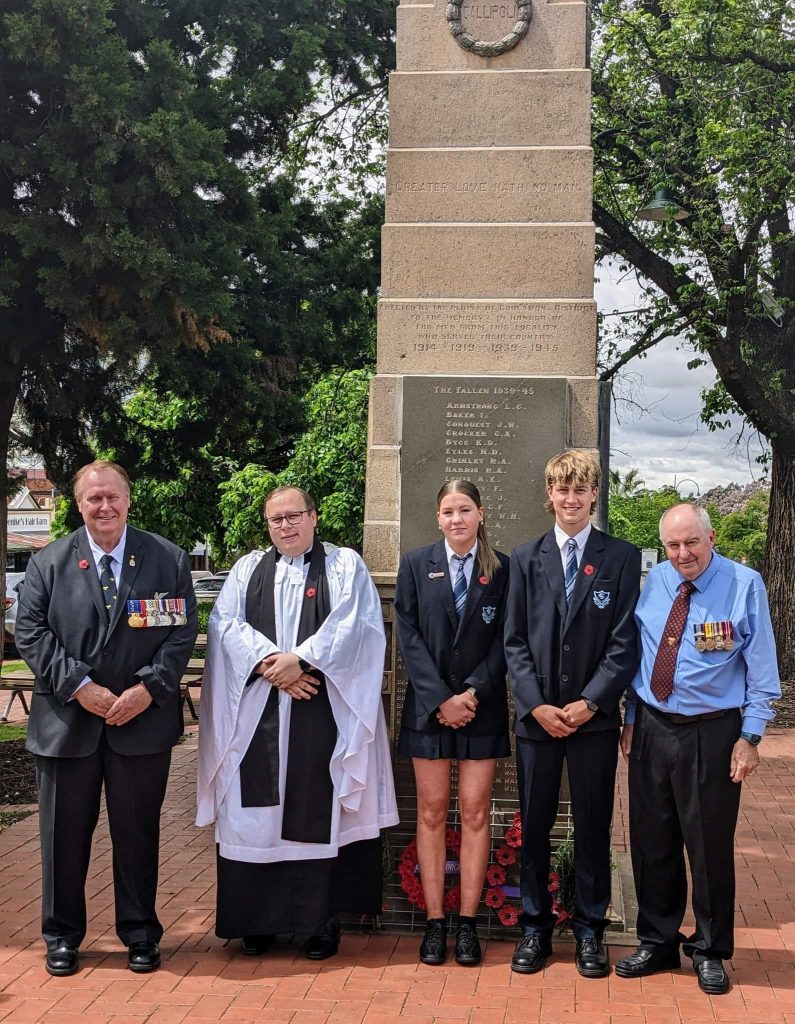 NEWS OF NOTE!
Last Friday PP Ian Durham visited Coolamon for a quick visit and Grahame Miles and John Glassford had lunch with Ian and caught up with our news.  Those of you who would have been in Rotary at the same time as Ian would be pleased to know that he has not changed and appears not to have aged.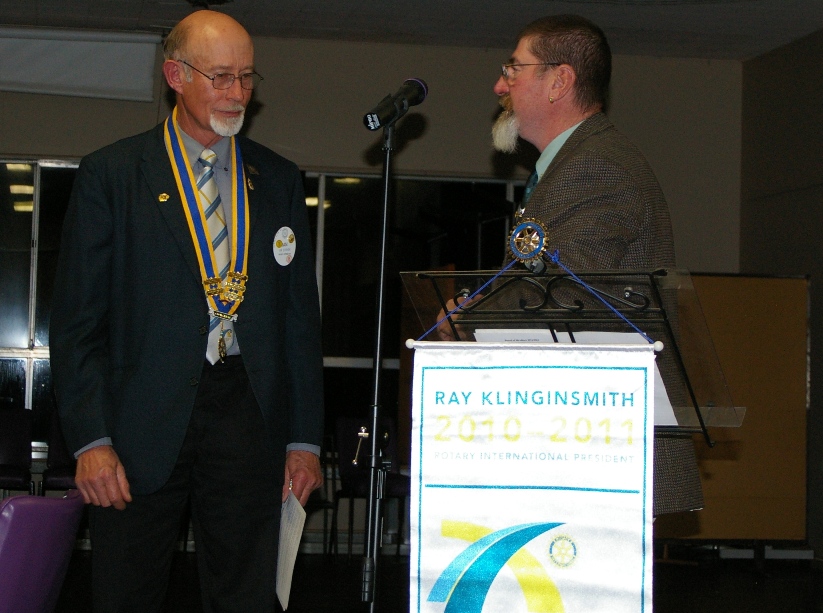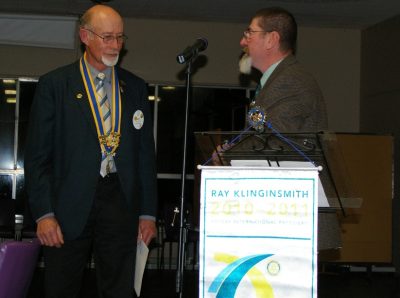 Ian was our president in 2010-2011 see above with PP Craig Corrigan.
DIARY
N.B. You are always welcome to bring guests to most of our meetings, just advise Ian Jennings if you want to bring a guest along when you respond to the weekly dinner roll call!
* Partner's night
*Monday 27th February – Guest speaker. Alicia Carey, mother of Henley Carey, Following Alicia's talk, we will vote on adoption of the new Constitution and Club Bylaws.  Coolamon Sport & Rec Club, 6:00 for 6.30pm.
Saturday 4th March – 2023 Charity Trivia Night for Andrew Veigel on 0406 899 386 for bookings.  to raise funds so that Andrew can attend the 2023 World Transplant Games in Perth. Tables of 8 per team at $15 per person.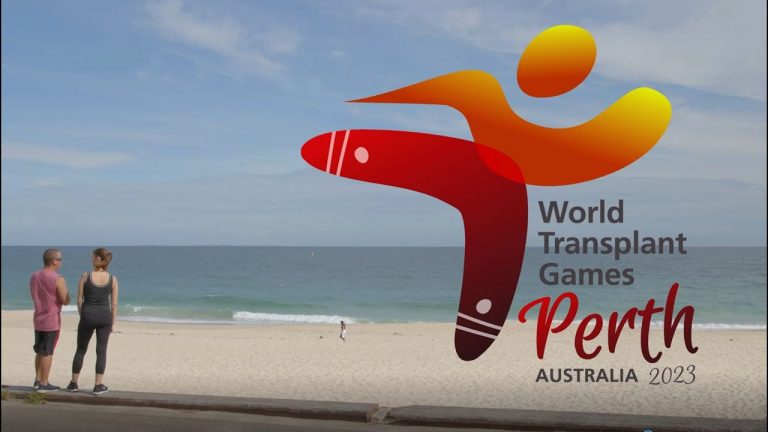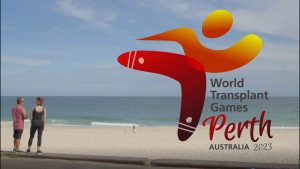 Monday March 6th. –  Don Dyce will give a talk on his recent trip to Nepal.  Coolamon Sport & Rec Club, 6:30 for 7 pm
Saturday March 18th & Sunday March 19th – PETS & D9705 Training Seminar. Merimbula, NSW.
*Monday, 20th March 2023 – The Rotary Foundation talk by Rob Byrnes from RI Sydney.  Visiting clubs will be invited to attend.  Coolamon Sport & Rec Club, 6:30 for 7 pm
Monday, 27th March 2023 – Board Meeting at the Sports Club 5.00pm.
Friday March 31st evening, Saturday April 1st & Sunday April 2nd – PETS & D9705 Club Training Seminar. ORANGE, NSW.
Saturday to Wednesday 27-31 May — Rotary International Convention, Melbourne, Australia
February is Rotary Peace & Conflict Prevention/resolution Month.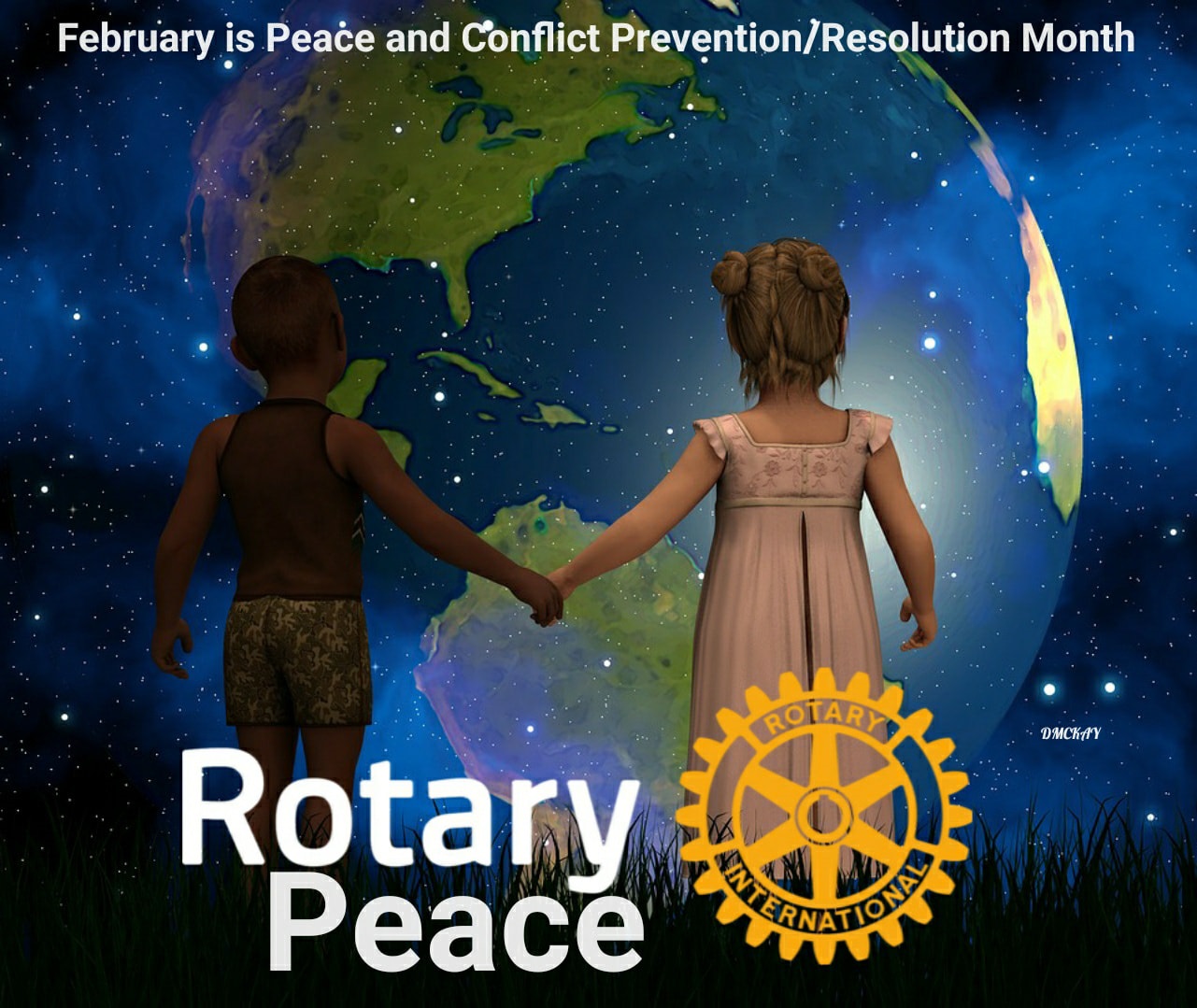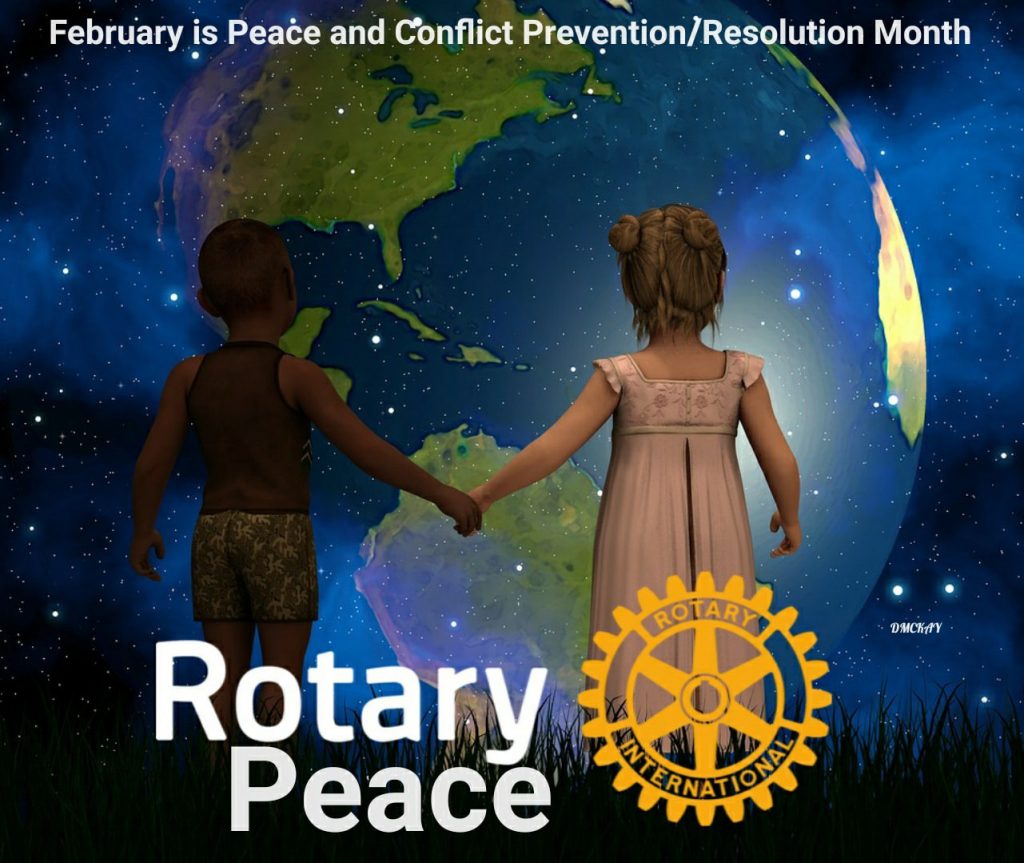 Graphics by Debbie Vance from Canada