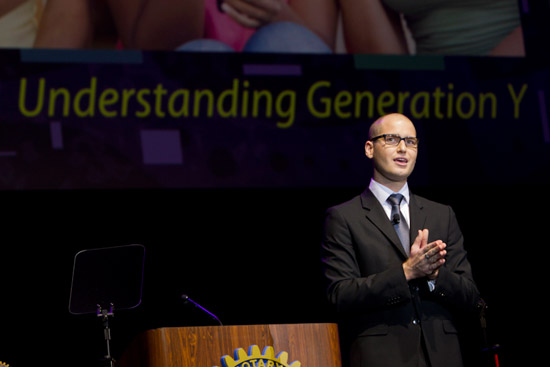 Michael McQueen, who spoke at the second plenary session of the RI Convention, is a social researcher and best-selling author of two books on bridging the generation gap. As a leading authority on youth trends, he is regularly featured on TV and radio programs. McQueen sat down with RI News in New Orleans, Louisiana, USA, to talk about how Rotary can best connect with Generation Y.
Read the interview with RI here:
We met Michael at the District 9700 conference in Orange in March and he inspired us to look to Gen Y for our future members.  Great to see that Michael was a plenary speaker at our International Convention in New Orleans.