SUNFLOWER SEEDS FOR UKRAINE NEWS MAY 2002
INITIATIVE OF THE ROTARY CLUB OF COOLAMON D9705
Click on the link below for the full news letter.
PDG SUSAN WAKEFIELD
"All I do is tell the story and offer a bag of seeds for a donation. I leave the amount up to the person. I have received a number of $50 notes as well as handfuls of small change".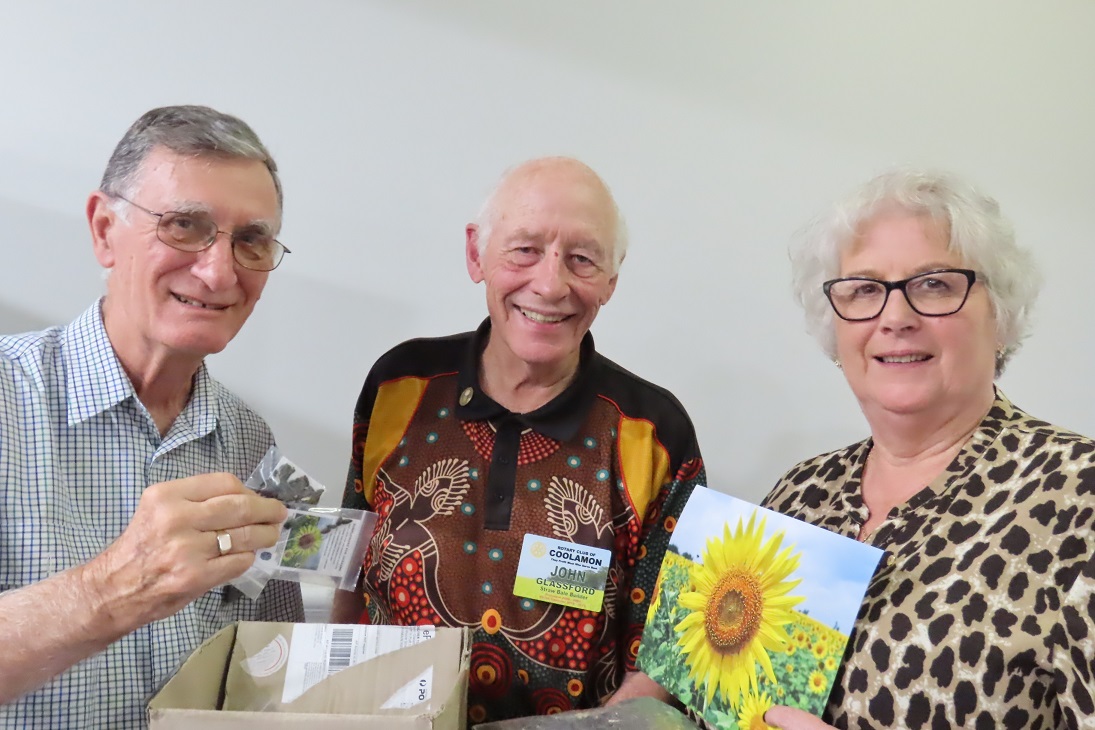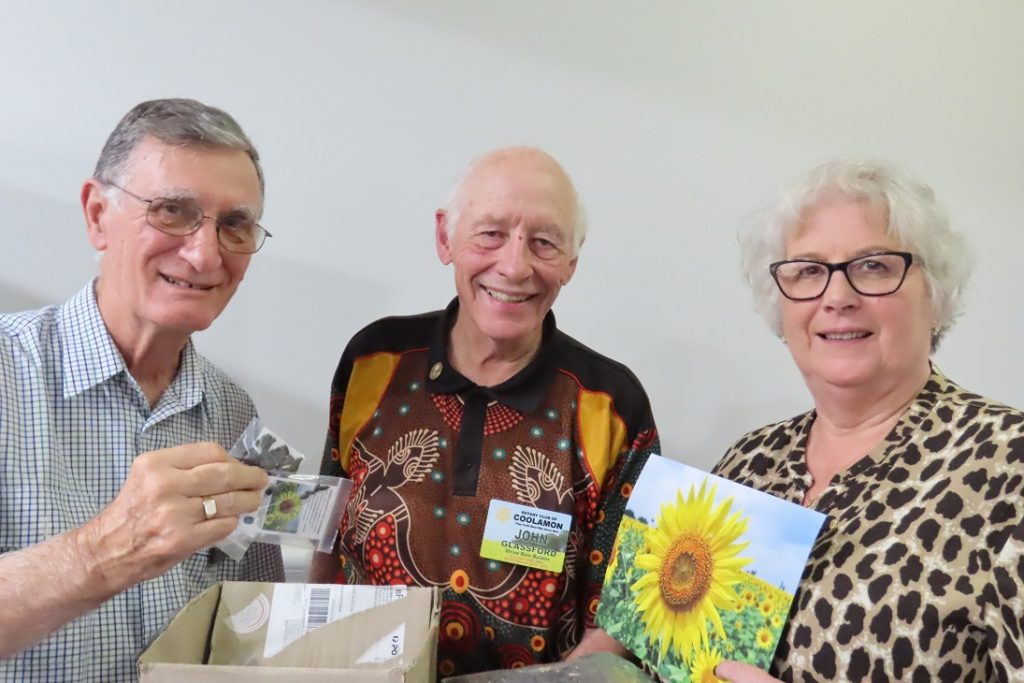 John Glassford is pictured with his PDG classmate Susan Wakefield and Club President Garry Smith (left) during a recent visit to the Rotary Club of Lower Blue Mountains, when he handed over the first bag of Ukraine Sunflower (Photo courtesy of PDG Bob Aitken RC of Lower Blue Mountains).
ROTARY CLUB OF BRISBANE WATERS GOSFORD N.S.W.
The Scarlett Table Café in Ettalong joins Ettalong Diggers in taking a tray of sunflower seeds for people to brighten their gardens with Ukraine's national flower while helping Rotary International's aid for Ukrainians caught up in the war. Other businesses set to follow.  See photo bottom left: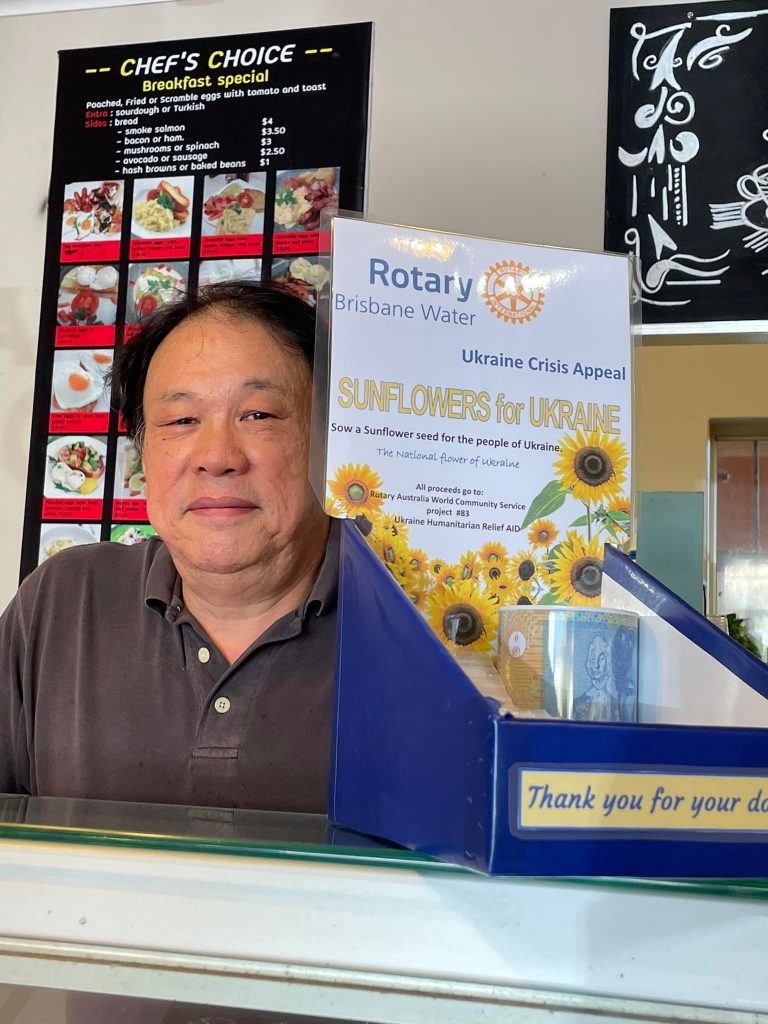 ROTARY CLUB OF GRIFFITH AVANTI N.S.W.
We had a great response from the public with this stall last weekend. Many just gave a donation to assist the RAWCS fund to help the humanitarian crisis in Ukraine. While the initial impact of the war has almost left the news headlines, the people still need assistance. Buying a packet of seeds and growing them in your garden is a wonderful means of helping others in dire straits. Catch us at Coles Plaza on Friday and Saturday!