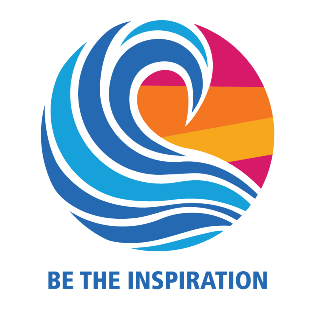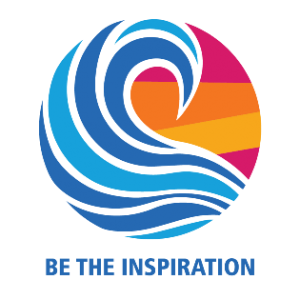 MEETING OF APRIL 29th
President Daryl welcomed 17 members, together with guests Michelle & Georgia Booth (our guest speaker), Helen L. and Maureen H.  Apologies from John B, Ian J, Bruce H, Dave McK, Neil M, John N & Garth P.
Thank you letter was read out from John Beer at Coolamon Central School thanking the club for our help in coordinating attendance of Year 11 students at RYDA.
DisTec 2019 was held at Young over the weekend and attended by Paul W, Wayne L & John G.  Participants found it quite informative.
Daryl thanked all members who volunteered their help in catering at the ANZAC Day trots.
Volunteers are required to help cater at the Hooves & Hounds this Sunday;  a roster was sent around members present (see Diary for roster).
Easter Saturday Markets were quite a success considering it wasn't in UTDS, with all reports suggesting most people (including the stallholders) liked having it in the park in the main street of Coolamon.
Incoming directors required to attend District Learning Assembly at Grenfell on Sunday May 26.
Guest Speaker Georgia Booth spoke on her work with the 'Days for Girls' program, which is a not for profit organisation that make and distribute reusable sanitary kits for girls in developing countries.  Georgia is the 20 y.o. daughter of John and Michelle Booth, farmers in Ganmain, and is studying speech pathology at CSU in Albury. While attending a conference in Melbourne, Georgia met Donna and Florence from Port Moresby.  This resulted in Georgia joining a group travelling to Port Moresby, taking with them 200 sanitary kits. Her group met up with Donna and Florence again and helped them set up and create a new enterprise so in future they will be able to make their own kits in Port Moresby.
The group spent a lot of time meeting the locals and experiencing the way of life in PNG, which is very different to her life in Australia.  Georgia was very impressed with the welcoming and beautiful nature of the residents of PNG; they have nothing, but want to give their visitors everything. They really make the best of their situation. Georgia likened their situation to farm children in a drought. One thing that shocked her was the lack of sanitation; rubbish was strewn everywhere, just tossed on the ground and floating in the sea.
The group attended the local church in Murray and visited schools in the Waigani area to explain menstruation & the purpose of the kits. The eventual aim is to train PNG people to be able to make their own kits.
Georgia and other team members will be returning to PNG in September to see how things are going and offer more help and education. They will be accompanied this time by a group of Australians who belong to 'Men Who Know' who will be helping to educate young males in PNG. The Coolamon sewing club has a group of ladies who sew and assemble kits for Days for Girls; they recently sent several hundred kits to Africa.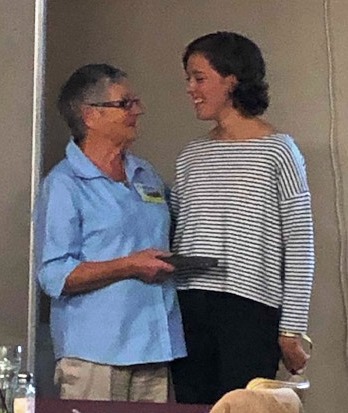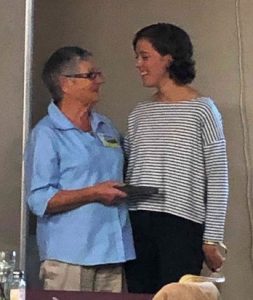 Bern thanked Georgia for a most interesting and inspiring talk, and presented her with a Coolamon Rotary pen as a token of thanks.  The evening concluded with a meat raffle, which was won by Bern.
QUOTE OF THE WEEK
Which famous person made this quote?
"The goal of Australian foreign policy should be to promote the maximum harmony between the U.S. and China."
The author of last week's Quote of the Week was Groucho Marx.
JUST FOR LAUGHS

DIARY
Sunday, 5th May – Catering for Hooves & Hounds Festival. Coolamon Showgrounds. Roster: 12:30-2:00 – Daryl, Henk, Myffy, Bernie; 2:00-3:30 – Lyn, Anne, John G, one more needed!
Monday, 6th May – Regular meeting.  Coolamon Sport & Rec Club, 6:30 for 7:00 pm.
Thursday, 9 May – BINGO. Allawah Community Centre, 6:45-10:00 pm. Daryl (captain), Alex, Ian, and Albert.
Monday, 13th May – Regular meeting.  Coolamon Sport & Rec Club, 6:30 for 7:00 pm.
Sunday, 26th May – District Assembly (incoming officers and directors to attend). Grenfell HS, 9:30-3:00.
Saturday-Wednesday, 1st-5th June – RI CONVENTION, Hamburg.
Thursday, 13th June – BINGO. Allawah Community Centre, 6:45-10:00 pm. Grahame (captain), Howard, Myffy and Bern.
Monday, 1 July – Coolamon Rotary changeover. Coolamon Sport & Rec Club, 6:30 for 7:00 pm.
* denotes partner & guest night
REMINDERS
Please get your working with children check completed and give the number and expiry date to the secretary ASAP. Failure to do so may mean you are not covered insurance wise when you volunteer at events.
Subs are now overdue.
ROTARY CLUB OF COOLAMON Inc. 2018-19
Chartered March 3rd, 1971; Sponsoring Club Narrandera Rotary Club   President: Daryl Breust 0409 551 140 President-Elect: Wayne Lewis 6927 3501 Service Projects: vacant Secretary: Paul Weston  6927 2972 Treasurer: Henk Hulsman 6927 3486 Rotary Foundation Director: Neil Munro 6927 3156 Club Admin Director:  Daryl Breust 0409 551 140 Youth Director: Dave McKinley 6927 8553 Membership Director: Wayne Lewis 6927 3501 Public Image Directors: Myffy Collette 6927 6313 / Bernadette Milne Immediate Past President: Paul Weston  6927 2972 Sergeant @ Arms: Ted Hutcheon 6927 3349 Bulletin Editors: Sarah Collins 0448 118 003, Grahame Miles and Paul Weston
May is Youth Service Month