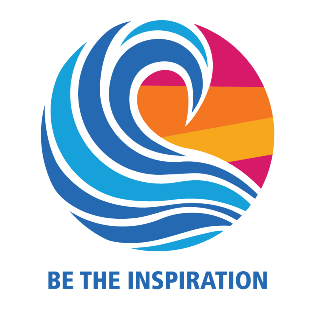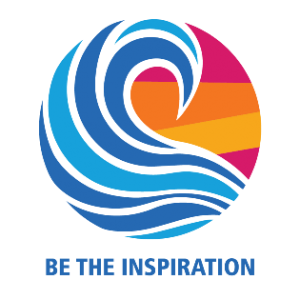 MEETING OF 17th June
President Daryl welcomed 17 members, with 3 guests including guest speaker Josh Celi.  Apologies from Myffy, Ian, Garth and Lyn.
Correspondence for the night included:
an inquiry from the organizer of Beers and Gears about a possible new route for the Dirty 130 ride through a property of unknown ownership. It was determined that he property was the field and game reserve and that riding through this property would be rather unwise.
Steph Cooke has accepted the invitation for the Coolamon Rotary changeover dinner. Unfortunately, Michael McCormack will not be able to attend this year.
Points of discussion for the evening were:
Bingo had a very small turnout this month with only 4 non Rotary players in attendance. Hopefully it is just the cold winter weather putting people off. 

Please get guest and apologies for the changeover dinner to John N ASAP as well as any dietary requirements.
The shed foundations should be well underway this weekend
Dick put forward a proposal that the Gamain/Coolamon bike track have a number of sets of tables and chairs placed along the route in places such as Brushwood to allow for rest spots. All members were generally in agreement with the idea and Dick was asked to come back with a quote on the costs for table and chairs as well as overhead cover. Estimated cost was $2000.
Barbra Carney has agreed to give a presentation on the 8th July on the royal commission inquiry into aged care. All are encouraged to attend as Barbra has elected to move back to Sydney to be closer to her family.
Wayne had a very productive conversation with the incoming president of the Narrandera and Temora Rotary clubs and both presidents are eager to engage in a much closer intra-club relationship. So looking forward to big things with both the Narranderra and Temora clubs in the coming year.
Guest speaker: Joshua Celi
We were all set to hear from Lewis Greer, the Community Liaison Officer at Coolamon Central School on Monday night. However, a busy schedule and upcoming exams (Lewis is studying to become a teacher) meant that Lewis was unable to attend. Fortunately Josh Celi was able to step in his place and Rotary members were not disappointed.
Josh has been at teacher at Coolamon Central School (CCS) for the last 5 years and as head teacher of student wellbeing expressed his deep appreciation of the Coolamon Rotary club and the relationship the school has forged with the club which has been growing in strength in the last 18 months to 2 years. The youth of the Coolamon community are the biggest winners from the stronger ties that have been formed.
Josh the went on to describe Lewis' role in the school and broader community resulting from his appointment as Youth Community Liaison Officer. Josh started by giving some of the broader context of what was happening in the school and some of the challenges facing the Coolamon youth. On a positive note the student population of CCS has increased over the recent years by approximately 40 students, which is very encouraging as parents are choosing to have their children stay within the community rather than busing them into Wagga Wagga for their education. However, the student population in CCS tends to be highly transient, with some students arriving at the school having had a very disrupted school experience. Another issue is that the communities that CCS are not the most affluent and low socioeconomic factors that impact student wellbeing are a significant concern that CCS is working to address.
This is where Lewis' role in the community plays a significant part. Lewis has been able to maintain and run a breakfast program on Monday, Wednesday and Friday with the support of donations from the local community to support students who may be effected by low incomes. The breakfast program is accessed by 50% of students, with donations also going to Marrar, Gamain and Matong public to support their students.
Lewis is also working with the Up to Date committee to develop a movie club with students to help students develop skills in movie making and support the upcoming art exhibition at the Up to Date store.
Lewis also works extensively with students around issues such as bullying and social media, developing programs and being there for students to talk to. This is especially beneficial as Lewis doesn't have a authority role within the school and students have been able to develop a strong relationship with him  without the added complication of curriculum expectations. Lewis's role in CCS in this capacity has been vital as the school is only staffed with a qualified counselor 3 days in a fortnight.
Lewis also encourages students to put down the phone by running lunch time sports events, giving students an opportunity to participate in something other than looking at screens. It also helps Lewis to establish relationships of trust with students.
Josh then concluded the evening by thanking the Coolamon Roatry club for our financial support of Lewis' position,  saying that the wellbeing of students within the school has been positively influenced by the relationship Lewis was able to form with students and the role model he represented and that CCS and the youth of Coolamon are extremely luck to have him.
Josh then fielded some questions from Rotary members in relation to the K-12 training of teachers and the further aspirations of CCS, including a new classroom and other facilities. All members were so engaged by Josh's talk that we ran right up to 9:00 pm.
QUOTE OF THE WEEK
Which famous person said this?
"If we teach today's students as we taught yesterday's, we rob them of tomorrow."
The author of last week's quote was Scott Morrison.
JUST FOR LAUGHS
I can so relate to this (Sarah)
DIARY
Monday, 24th June – EORY (End of Rotary Year) Wrapup.  Come join us as we take a look back at Daryl's year as president and prepare for the Year of Wayne II – The Sequel. Coolamon Sport & Rec Club, 6:30 for 7:00 pm.
Thursday, 27th June  – Community Strings in Concert at St John Anglican Church Wagga Wagga at  7:30pm with a solo performance by Phoebe Xeros on the viola and concert performance supported by Rotarian John Bond on the cello.
*Monday, 1 July – Coolamon Rotary changeover. Coolamon Sport & Rec Club, 6:30 for 7:00 pm.
*Monday, 8 July – Speaker meeting. Guest speaker: Barbara Carney on the Royal Commission on Aged Care.  Coolamon Sport & Rec Club, 6:30 for 7:00 pm.
Friday, 4th October  – Fannie Lumsden concert in Old Junee. Tickets cost $30.
* denotes partner & guest night
REMINDERS
Changeover evenings:
Temora – Sat., June 22nd, Temora Bowling Club;
WW Sunrise – Tuesday, June 25th, Vine Winery, Oura Road;
WW Wollundry – Tuesday, June 25th, Wagga Commercial Club;

Narrandera – Wed., June 26th, Wagga Golf Club;                                               

Wagga Wagga Club – Thursday, June 27th, Wagga Country Club;
Coolamon Lions – Friday, June 28th, Coolamon Sport & Rec Club;

Junee Club – Sun., June 30th, Ex-Services Club;      

Coolamon Rotary – Monday, July 1st, Coolamon Sport & Rec Club;

WW Murrumbidgee – Saturday, July 6th, Vine Winery, Oura Road.
Please get your working with children check completed and give the number and expiry date to the secretary ASAP. Failure to do so may mean you are not covered insurance wise when you volunteer at events.
ROTARY CLUB OF COOLAMON Inc. 2018-19
Chartered March 3rd, 1971; Sponsoring Club Narrandera Rotary Club   President: Daryl Breust 0409 551 140 President-Elect: Wayne Lewis 6927 3501 Service Projects: vacant Secretary: Paul Weston  6927 2972 Treasurer: Henk Hulsman 6927 3486 Rotary Foundation Director: Neil Munro 6927 3156 Club Admin Director:  Daryl Breust 0409 551 140 Youth Director: Dave McKinley 6927 8553 Membership Director: Wayne Lewis 6927 3501 Public Image Directors: Myffy Collette 6927 6313 / Bernadette Milne Immediate Past President: Paul Weston  6927 2972 Sergeant @ Arms: Ted Hutcheon 6927 3349 Bulletin Editors: Sarah Collins 0448 118 003, Grahame Miles and Paul Weston
June is Fellowship Month