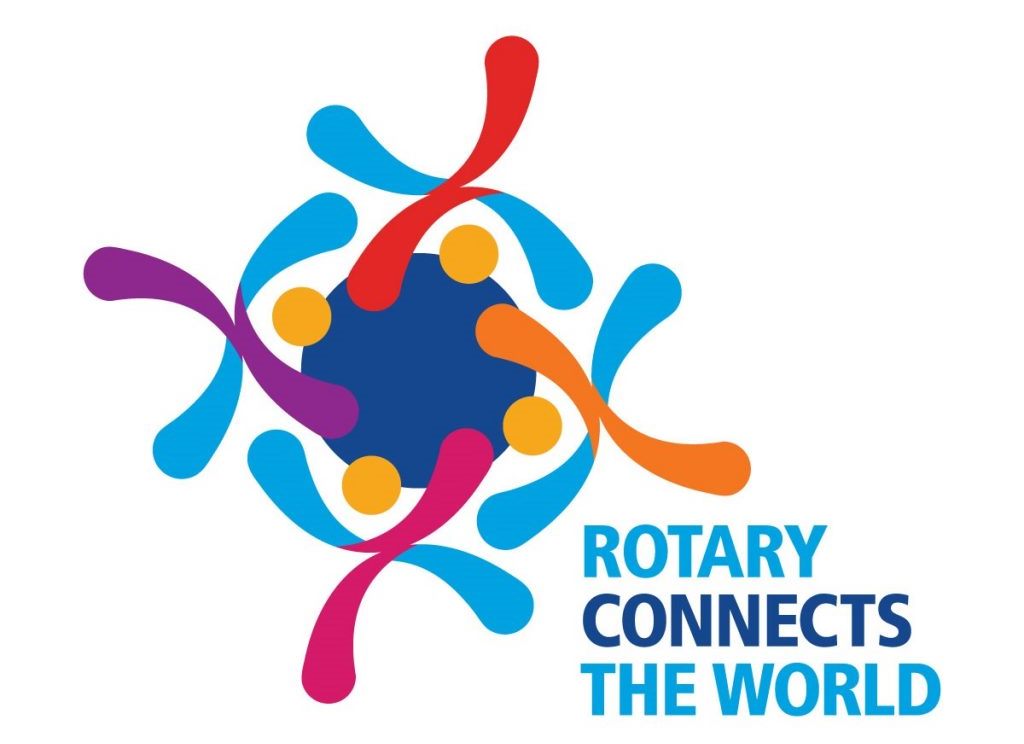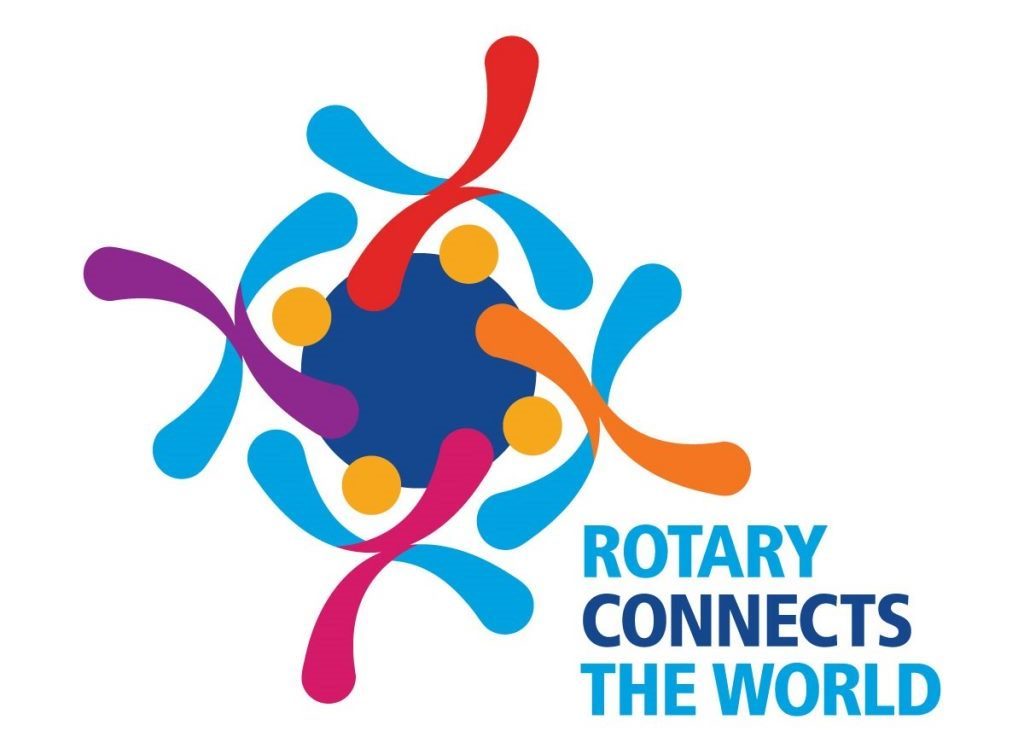 Dinner Meeting of October 14th
President Wayne welcomed a good showing of members with four Rotarian partners and visiting Rotarians Jim and Naomi Miller from Williamstown from Michigan (USA). 
Business items:
Bingo had a good turn up with 15 attendees
Fayah McKenzie sent a lovely card in thanks for the get well card Coolamon Rotary sent to her after her recent heart problems
President Wayne had a very fruitful chance meeting with the president of the Gawler Rotary Club in South Australia where they discussed the strengths and weaknesses of their respective clubs.
The shed at the showground is standing and work is progressing
Gears & Beers wrap up 

Big thank you to everyone that helped out on the day and the Rotary partners and the Coolamon school who baked the 2300 ANZAC biscuits.
On the day we went through almost all the biscuits, 20 fruit cakes, 65 kg of bananas, 6 watermelons and about ten bags of snakes.
Coverage of the day was very good and included an interview by SBS Tour de France commentator Mike Tomalaris with Sarah and Jann
the coffee van had a great day as well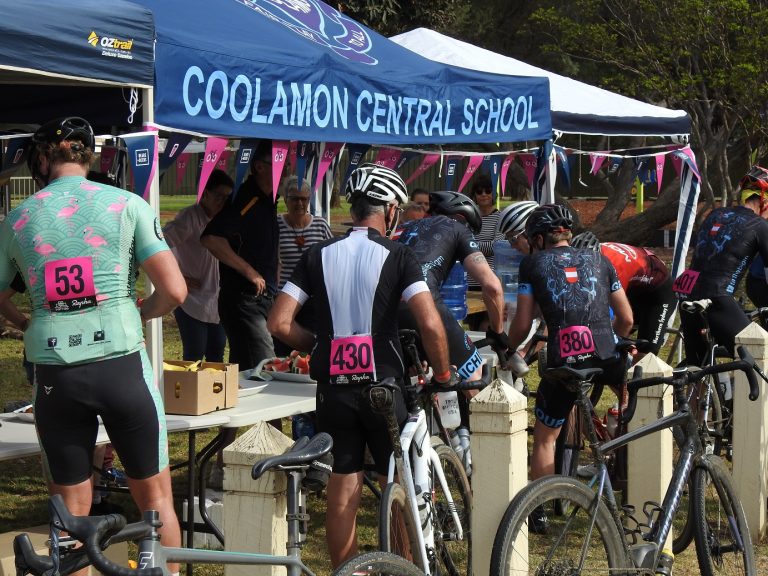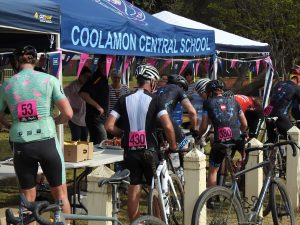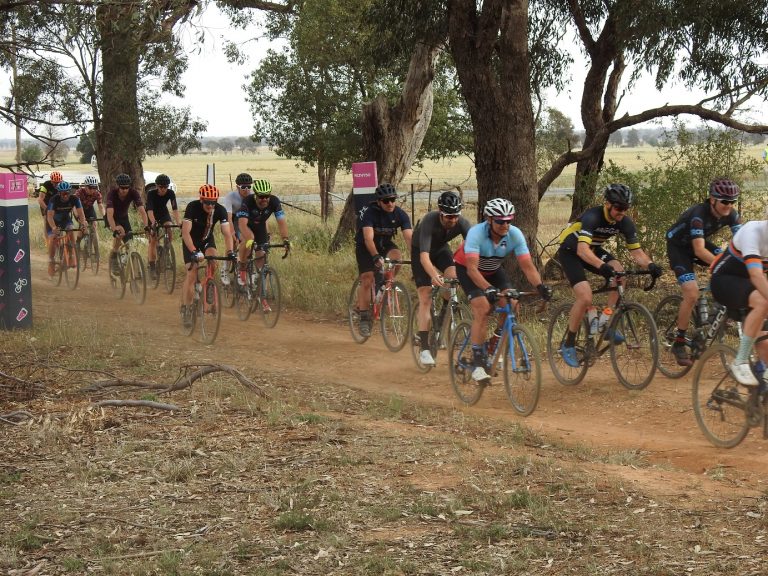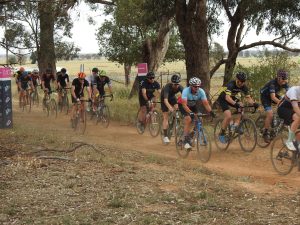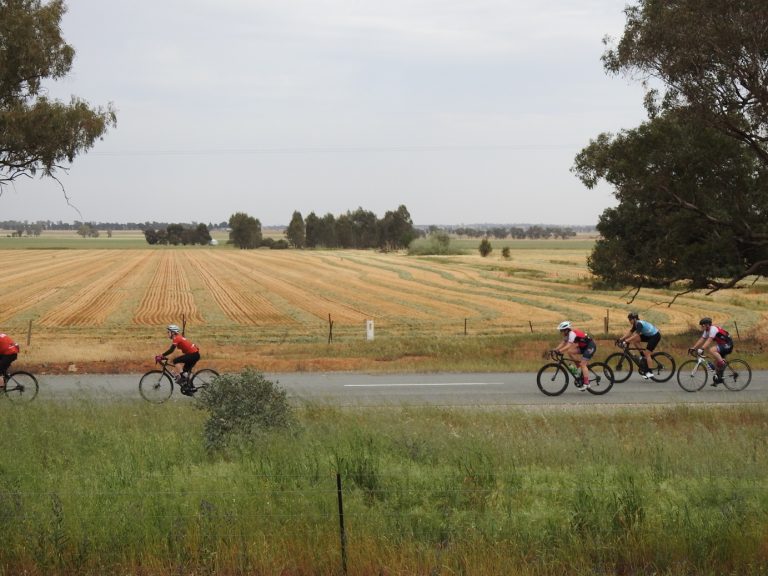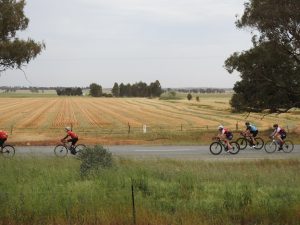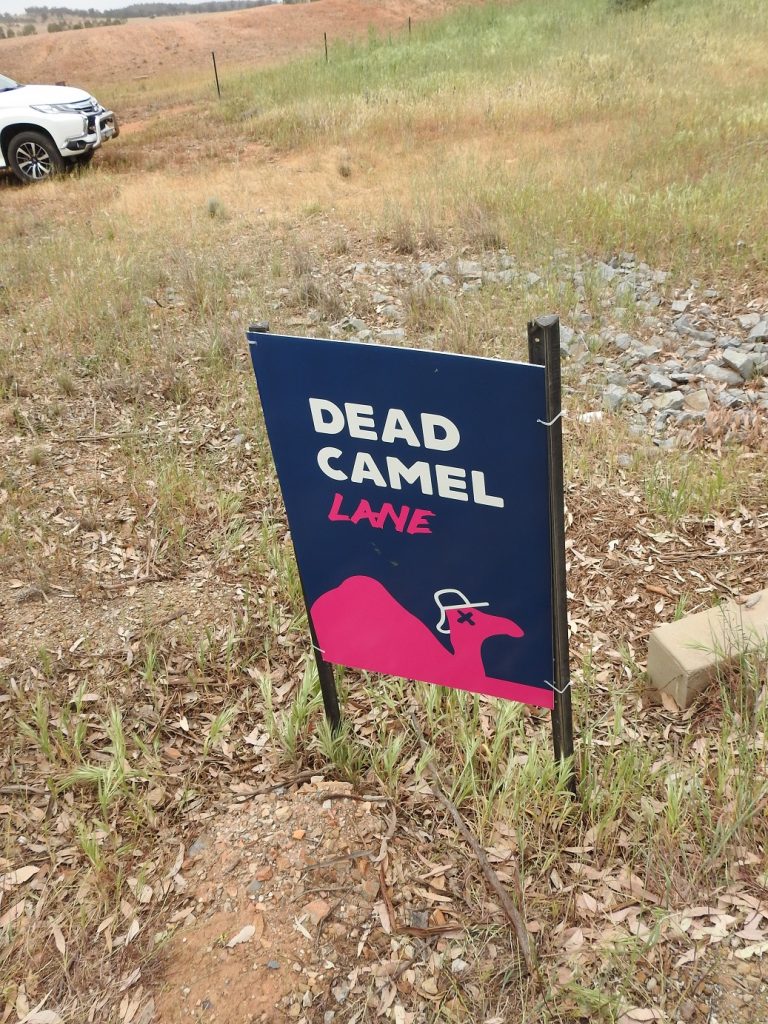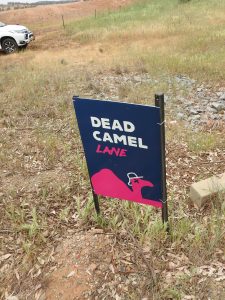 Guest Speaker – John Glassford on Christchurch
John gave a riveting talk on his recent visit to Christchurch for the recent Australia/New Zealand Rotary conference. The city put on a great conference showing just how resilient the people of Christchurch are.
Much of the city is still recovering from the 2011 earthquake, with many historic buildings needing such significant repairs that funds have not yet been raised. 185  people died in the quake and 100,000 buildings were damaged many still in need of repair. For example the Anglican cathedral requires $160 million to rebuild to the new earthquake building standards, while the Catholic cathedral needing similar funding has has been deemed unsalvageable and is to soon be demolished.
The conference featured some amazing speakers and great networking and fellowship.  John encouraged everyone to attend a future conference if possible.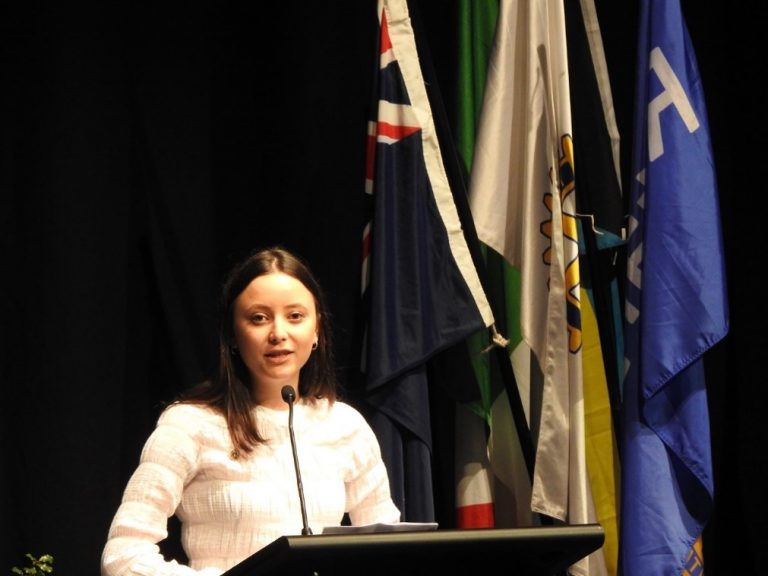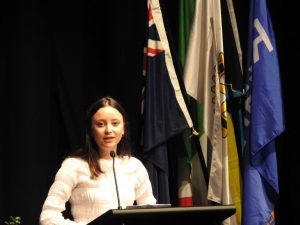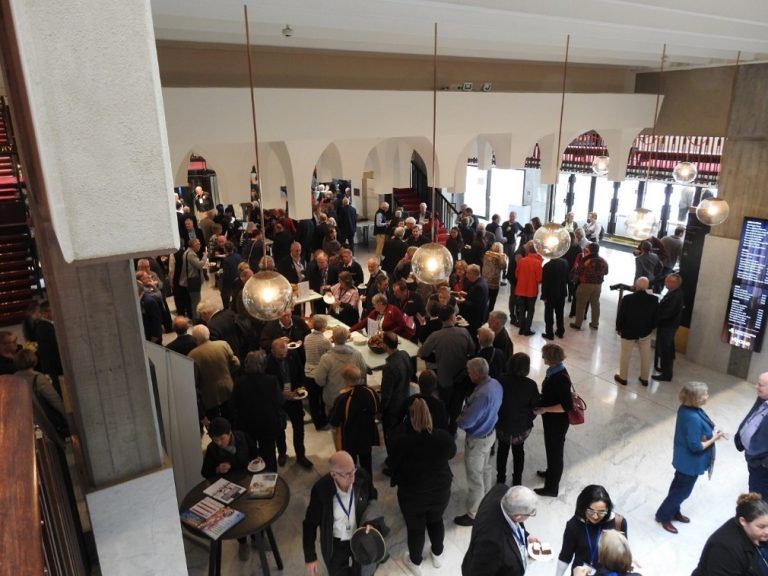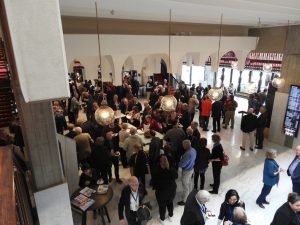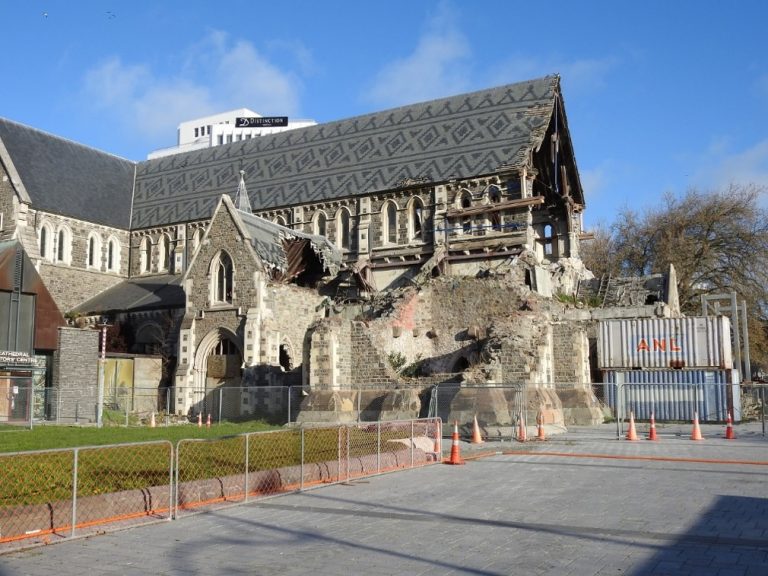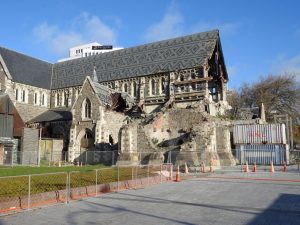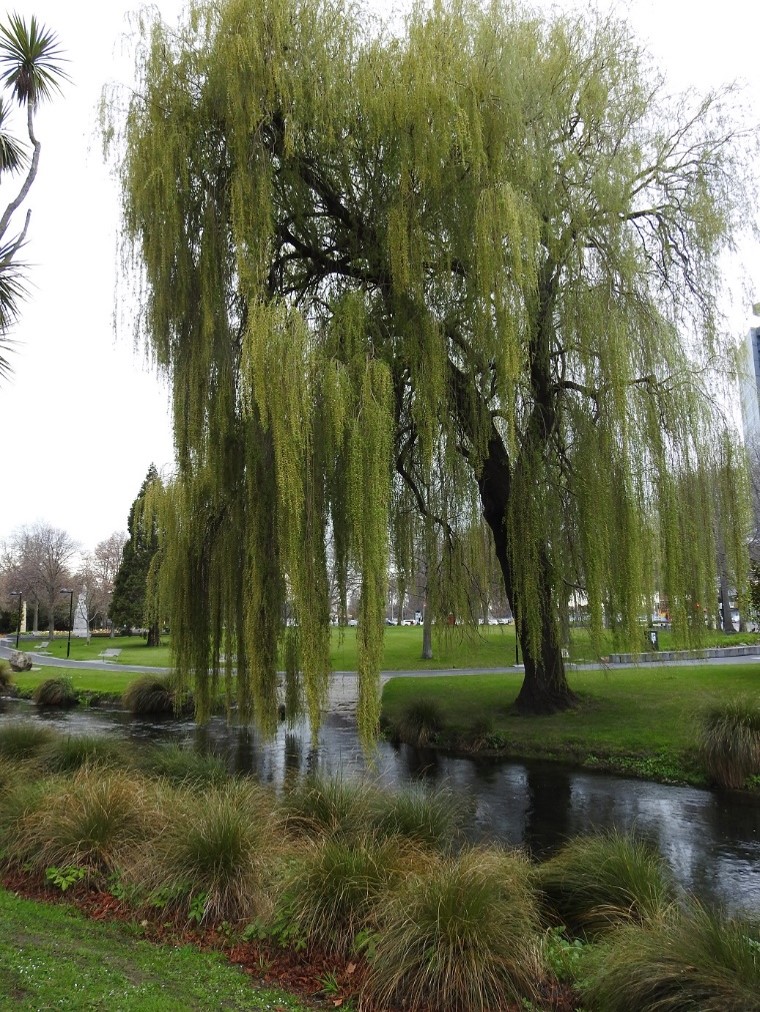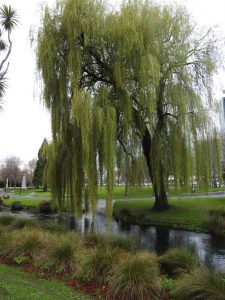 QUOTE OF THE WEEK
Who is responsible for this quote?
"Never doubt that a small group of thoughtful, committed, citizens can change the world. Indeed, it is the only thing that ever has."
JUST FOR LAUGHS
DIARY
Monday, 21st October – Club Assembly. Coolamon Sport and Rec Club, 6:30 for 7:00 pm.
*Tuesday, 29th October  – Combined club meeting of Coolamon, Wagga Wagga and Junee Rotary clubs.  Coolamon Sport and Rec Club, 6:30 for 7:00 pm.
*Tuesday, 4th November – guest speaker Detective Sargent Milligan  in a joint meeting with the Lions club
Thursday, November 12 – Bingo.  Community Centre Hall, 6.45 – 10:00.  Rostered on are Grahame (captain),  Ian, Alex and Garth.
Thursday, November 7 – RSL Coolamon Sub Branch Centenary.
Monday, December 9th – Annual General Meeting.  Coolamon Sport & Rec. Club.
March 20-22nd 2020 – D9700 Conference, Temora.
June 6-10th 2020 RI Convention, Honolulu.
* denotes partner & guest night
REMINDERS
Please get your working with children check completed and give the number and expiry date to the secretary ASAP. Failure to do so may mean you are not covered insurance wise when you volunteer at events.
Subs are now due.
ROTARY CLUB OF COOLAMON Inc. 2019-20
Chartered March 3rd, 1971; Sponsoring Club Narrandera Rotary Club   President: Wayne Lewis 6927 3501 President-Elect: Howard Atkinson IPP & V. President: Daryl Breust 0409 551 140 Secretary: John Glassford Treasurer: Henk Hulsman 6927 3486 Rotary Foundation Director: Neil Munro Club Admin Director:  Dave McKinley Service Projects Director: Howard Atkinson Youth Director: Sarah Collins 0448 118 003  Membership Director: Paul Weston Public Image Director: Grahame Miles Immediate Past President: Daryl Breust 0409 551 140 Sergeant @ Arms: Albert Suidgeest Bulletin Editors: Grahame Miles, Sarah Collins and Paul Weston Webmaster: John Glassford  
September is Economic and Community Development