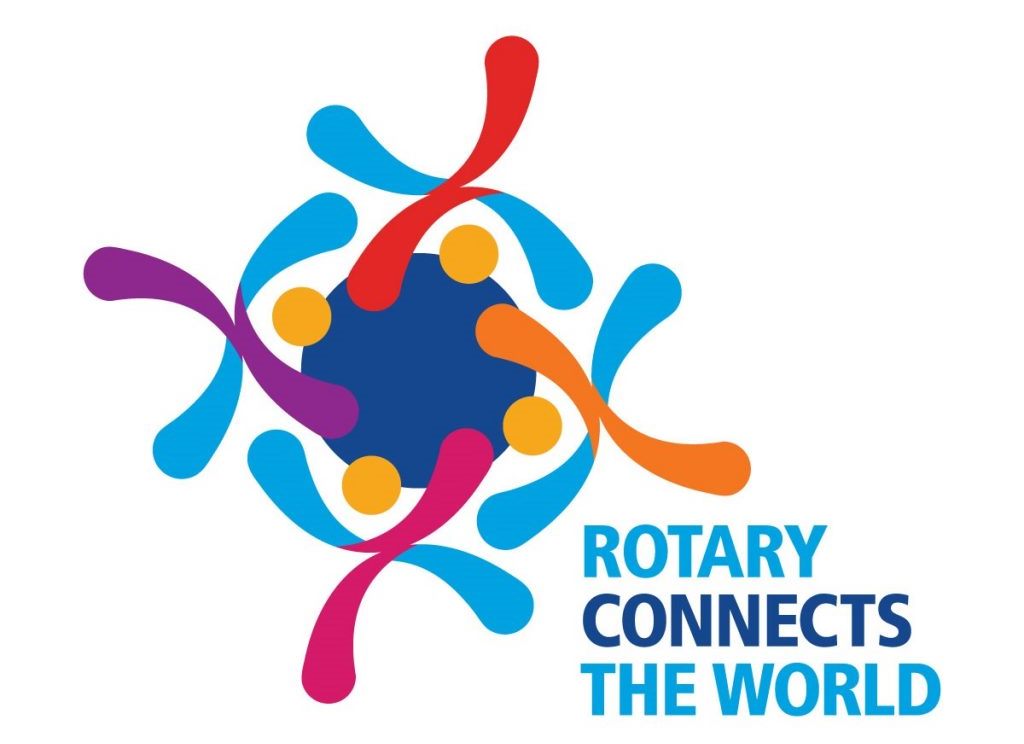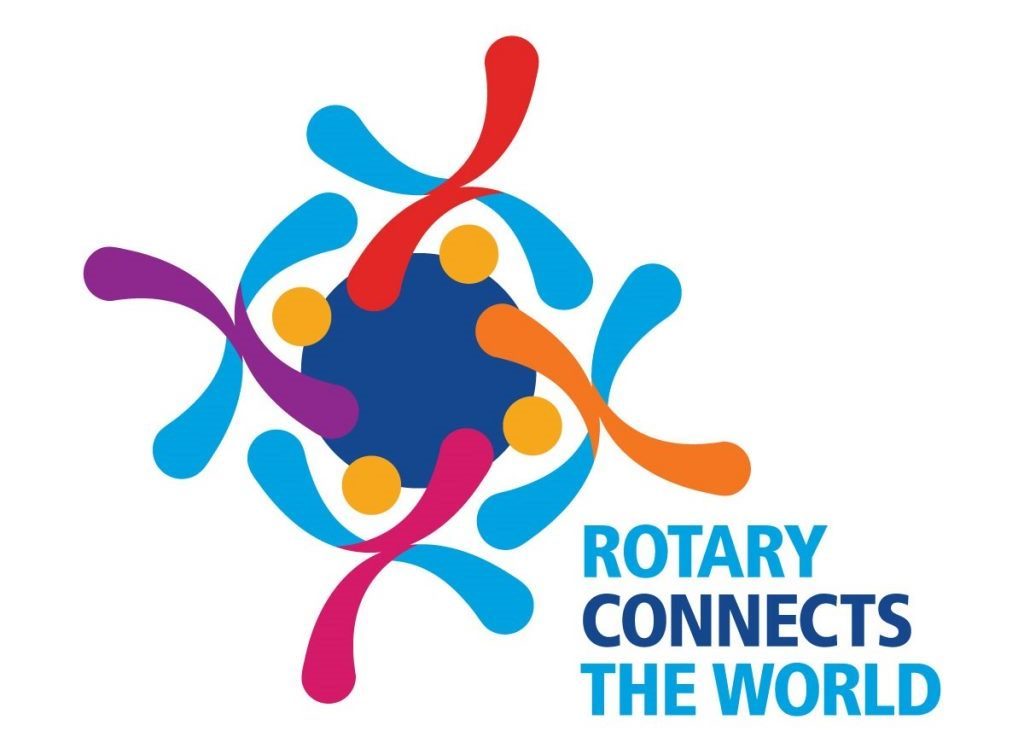 Dinner Meeting – December 2nd
President Wayne welcomed 18 members & guests Chez P, Brian Pattison, Anne B
Apologies from Don D, John B, Myffy C, Dick J, Dave McK, Bern M, Garth P & Paul W
Business
President Wayne thanked those who helped take money on the gate for the Stockman's Challenge.   Wayne suggested we donate the $500 back as its a great cause.

Next Monday, Dec 9 – Wayne expressed the need for a very good roll-up of members for the AGM please.    More nominations are needed.

For the club Christmas Party at the Old Convent, Helen needs to know from each member, if you could help with nibbles, salad, or a dessert. Please let her know your preference.

Grahame did a report on Bingo & thanked the members who have replied to the email asking for when they can or cannot be rostered onto Bingo next year. Could those members who have not responded please spend a few minutes responding.

Reminder of school presentation nights coming up this month & which members are committed to attending each school. 

Wayne asked for volunteers to be put on roster for Hot Rodders on December 14 & NYE catering.

Henk gave a report on Doin' it for Drought-Affected Kids and monies distributed amounting to $8000.

Roster for Hot Rods visiting Coolamon – Saturday December 14

8 to 9.30 am  – Dick J, Brian P & Ian J

9.30 to 11 am  – Daryl B, Anne R, Lyn S & Ted H
Leslie won the main raffle &  Albert concluded the meeting with a fine session.
Guest Speakers: Howard Atkinson
Rotarian Howard gave a presentation on North Tuppal Shearing Station near Tocumwal, which has been owned by his Atkinson family since 1928.   He showed a number of slides, one of which was Tuppal woolshed, which was chosen as the site for the 2010 re-enactment of Tom Robert's 'Shearing the Rams.'
Established in the 1880s by Francis Falkiner, the business went on to build an empire of sheep stations, some of which have endured through to the present day. One of their early holdings, North Tuppal, was purchased in 1891 near Tocumwal. The acquisition included the 1860s built woolshed and added 124,000 head of sheep to their growing empire.                                     
North Tuppal Station once had the biggest and best shearing shed in the country. It was made of termite and flood resistant Murray pine – local to the area. When it was in full production it boasted an impressive 72 shearers, shearing 5000 sheep a day, with another 200 associated workers.  Over a 21-year period, a total of 3 million sheep were shorn on the property. After its early success and following the Great War, drought & the Depression, the Tuppal property was broken up, with land resumed by both the NSW Lands Department and the Soldier Settlement Scheme.  By the time the Atkinson family bought North Tuppal in 1928, just five mechanical stands were in operation                                                                                                                                          
In 2008, owners Bruce & Shana Atkinson were approached to open it up to the public. Thousands of volunteer hours went into repairing the iconic building.  15,000 people descended on the property over two days in 2010, with 6000 sheep shorn. This large-scale project captured the action Tom Roberts portrayed so famously in his painting, 'Shearing The Rams'.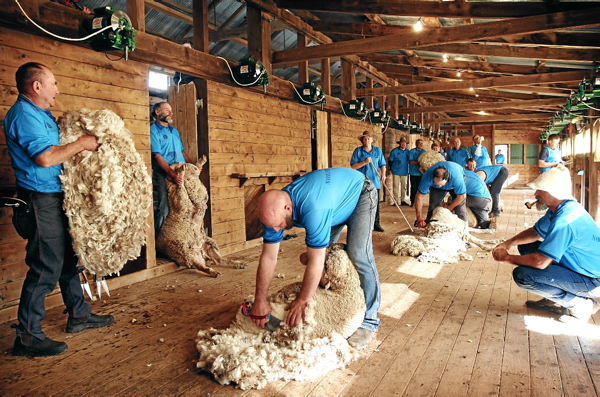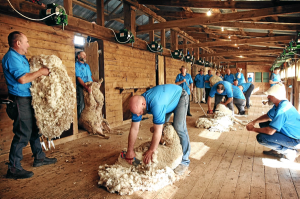 QUOTE OF THE WEEK
Who is responsible for this quote?  
"What we call the beginning is often the end. And to make an end is to make a beginning. The end is where we start from "
The author of last week's quote was Billy Conley
JUST FOR LAUGHS
This was my last meeting and bulletin for Coolamon Rotary. I wish everyone all the best into the future – Sarah
PS I will be at the Christmas party for final farewells.
DIARY
Monday, December 9th – Annual General Meeting.  Coolamon Sport & Rec Club, 6:30 for 7:00 pm.
Thursday, December 12th – Christmas Bingo.  Community Centre Hall, 6.45 – 10:00.  Rostered on are Daryl (captain),  Albert, Bern & Myffy.
Saturday, December 14th – Hot Rodders catering, from 8 to 11 am (see roster above).
*Saturday, December 14th – Club Christmas Party at the Old Convent at  $20 a head. Please bring nibbles, salad or dessert, but not trifle.
Tuesday, December 31st – NYE Food Van catering – need ALL members on board to help out on this night please, not just the same old same old.
*Monday, January 20th – First meeting back – social night.  Coolamon Sport & Rec Club, 6:30 for 7 pm.
Wednesday, January 22th – Board Meeting – Coolamon Sport & Rec Club, 7:00 pm.
Monday, February 3rd – Club Assembly – no guests please.  Coolamon Sport & Rec Club, 6:30 for 7 pm.
February 15 -16, 2020 – PETS (President Elect Training Session) is now 15 -16 Feb, 2020.
March 20-22nd 2020 – D9700 Conference, Temora.
June 6-10th 2020 RI Convention, Honolulu.
* denotes partner & guest night
REMINDERS
Please get your working with children check completed and give the number and expiry date to the secretary ASAP. Failure to do so may mean you are not covered insurance wise when you volunteer at events.
Subs are now due.
ROTARY CLUB OF COOLAMON Inc. 2019-20
Chartered March 3rd, 1971; Sponsoring Club Narrandera Rotary Club   President: Wayne Lewis 6927 3501 President-Elect: Howard Atkinson IPP & V. President: Daryl Breust 0409 551 140 Secretary: John Glassford Treasurer: Henk Hulsman 6927 3486 Rotary Foundation Director: Neil Munro Club Admin Director:  Dave McKinley Service Projects Director: Howard Atkinson Youth Director:   Membership Director: Paul Weston Public Image Director: Grahame Miles Immediate Past President: Daryl Breust 0409 551 140 Sergeant @ Arms: Albert Suidgeest Bulletin Editors: Grahame Miles and Paul Weston Webmaster: John Glassford
December is Rotary Disease Prevention and Treatment month