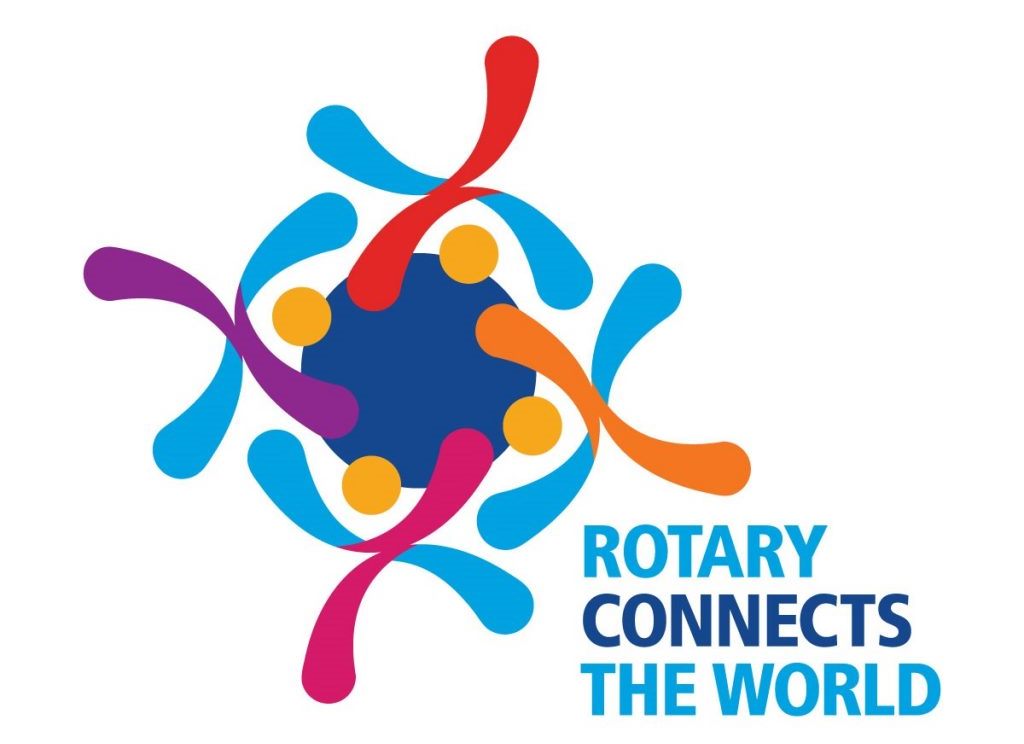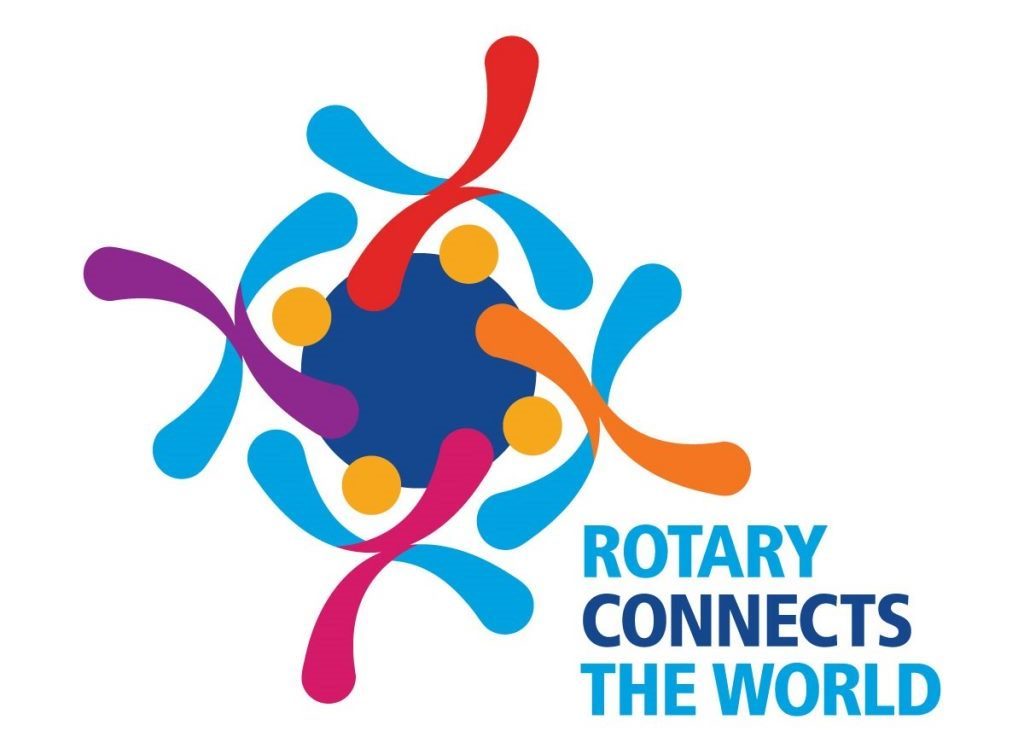 Dinner Meeting – December 9th – Last meeting of 2019
President Wayne welcomed 18 members to our last meeting of 2019.
Apologies from Don, Daryl, Sarah, Ian, Bern, Garth, Leslie and Marie-Anne.
Correspondence:
Letters from schools thanking us for donations towards presentation nights

Letter from Council rejecting our proposal to post

signs advertising service clubs at the entrances to Coolamon. It appears that Council interpreted our request as a promotion for Rotary, as opposed to promoting all service clubs wanting to be included.  The proposal will be reworked and clarified for re-submission in the new year.
Business:
Monday, Feb 10, 2020 – Wykes family visiting our Club meeting

Saturday, April 4 – Family biking event in Coolamon. Stay tuned for details!
Roster for Hot Rods visiting Coolamon this Saturday December 14:
8 to 9.30 am  – Dick, Brian P, Ian, Wayne & Dave

9.30 to 11 am  – Garth, Daryl, Anne, Lyn & Ted
AGM
Presided by incoming President Howard. Minutes from last year's AGM were approved and reports for 2018-19 were tabled by IPP Daryl and Treasurer Henk. 
Nominations for 2020-2021 officers and directors were read out and approved unanimously:
President Elect:  Albert

Secretary : John

Treasurer:  Henk

Foundation Director: Neil

Membership Director:  Dick 

Club Admin Director:  Paul 

Service Project Director 1: Albert

Service Project Director 2: Dave (assisted by John B)

Youth Services Director: Anne

Public Relations Director: Grahame M, assisted by Bern M

Sergeant-at-Arms: Alex (to be assisted by Dick,  

Bulletin Editors: Paul & John

Webmasters: John & Paul
Congratulations and thanks to those who put up their hands to serve as officers and directors!
QUOTE OF THE WEEK
Who said this?
"Merry Christmas to all and to all a good night?
The author of last week's quote was TS Eliot.
JUST FOR LAUGHS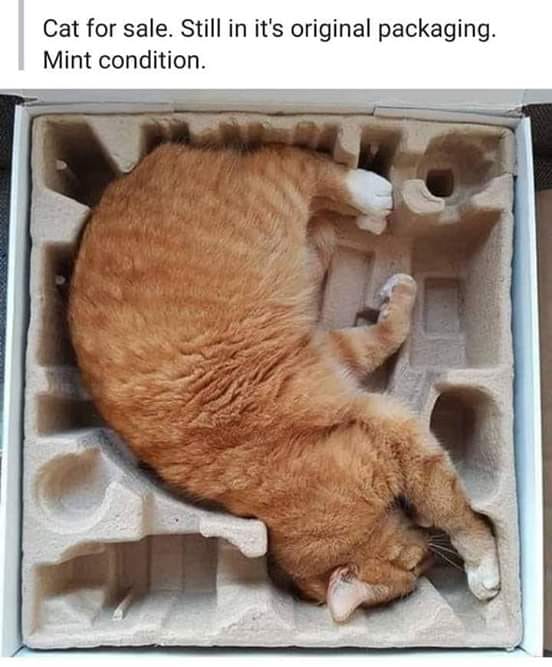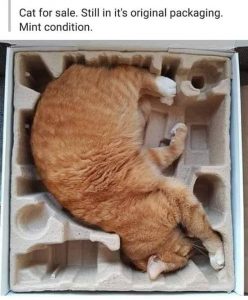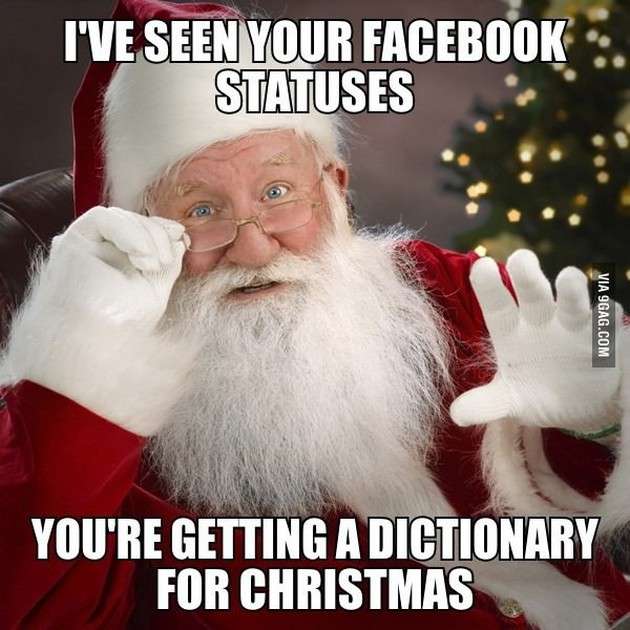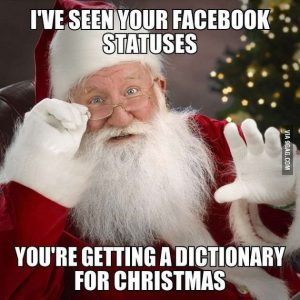 DIARY
Thursday, December 12th – Christmas Bingo.  Community Centre Hall, 6.45 – 10:00.  Rostered on are Daryl (captain),  Albert, Bern & Myffy.
Saturday, December 14th – Hot Rodders catering, from 8 to 11 am (see roster above).
*Saturday, December 14th – Club Christmas Party at the Old Convent at  $20 a head. Please bring nibbles, salad or dessert, but not trifle.
Tuesday, December 31st – NYE Festival – need ALL members on board to help out on this night please with catering selling raffle tickets, etc.
*Monday, January 20th – First meeting back – social night.  Coolamon Sport & Rec Club, 6:30 for 7 pm.
Wednesday, January 22nd – Board Meeting – Coolamon Sport & Rec Club, 7:00 pm.
Sunday, January 26th – Australia Day festivities in Coolamon. Coolamon Rotary will be cooking breakfast at Sport & Rec Club early.  Stay tuned for details!
Monday, January 27th – No meeting (public holiday).
Monday, February 3rd – Club Assembly – no guests please.  Coolamon Sport & Rec Club, 6:30 for 7 pm.
February 15 -16, 2020 – PETS (President Elect Training Session) is now 15 -16 Feb, 2020.
March 20-22nd 2020 – D9700 Conference, Temora.
June 6-10th 2020 RI Convention, Honolulu.
* denotes partner & guest night
REMINDERS
Please get your working with children check completed and give the number and expiry date to the secretary ASAP. Failure to do so may mean you are not covered insurance wise when you volunteer at events.
Subs are now due.
ROTARY CLUB OF COOLAMON Inc. 2019-20
Chartered March 3rd, 1971; Sponsoring Club Narrandera Rotary Club   President: Wayne Lewis 6927 3501 President-Elect: Howard Atkinson IPP & V. President: Daryl Breust 0409 551 140 Secretary: John Glassford Treasurer: Henk Hulsman 6927 3486 Rotary Foundation Director: Neil Munro Club Admin Director:  Dave McKinley Service Projects Director: Howard Atkinson Youth Director:   Membership Director: Paul Weston Public Image Director: Grahame Miles Immediate Past President: Daryl Breust 0409 551 140 Sergeant @ Arms: Albert Suidgeest Bulletin Editors: Grahame Miles and Paul Weston Webmaster: John Glassford
December is Rotary Disease Prevention and Treatment month