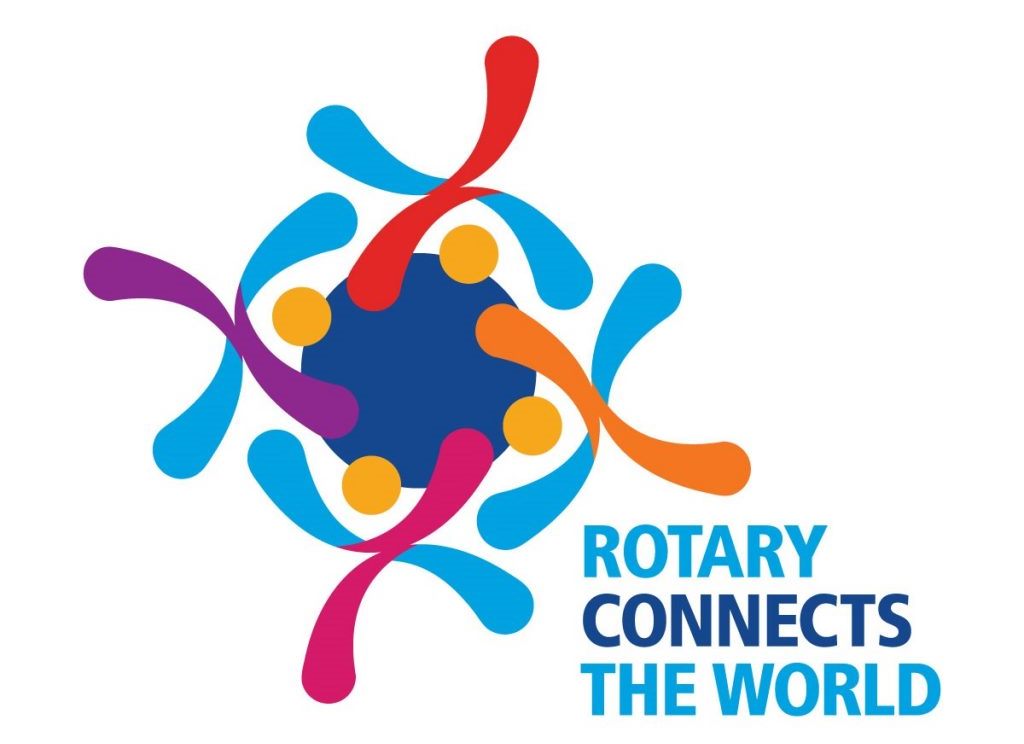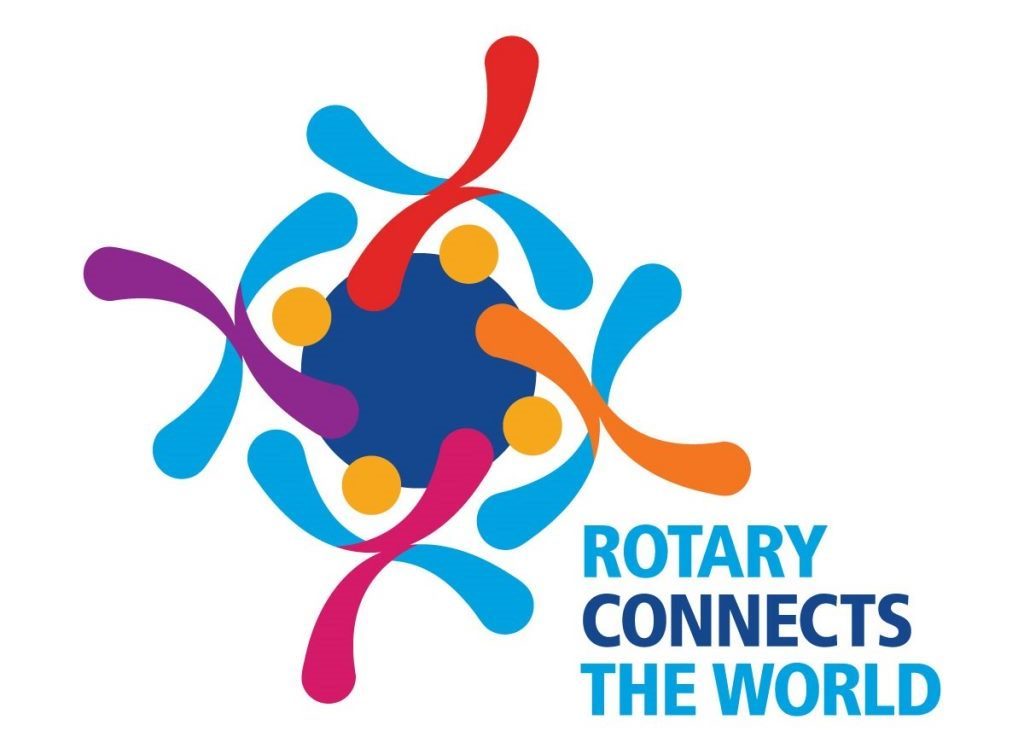 Welcome back from the silly season!
Henk welcomed 20 members & guests Maureen H, Jan N, Heather McK, Lorraine H, Marilyn J, Sally F, and Brian & Fiona Pattison to our first meeting back after our Christmas/New Year break.
Apologies from Daryl, Marianne & Garth.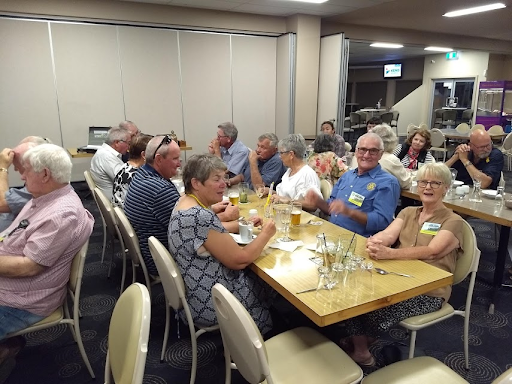 Those in attendance enjoyed a tasty barbecue dinner prepared by Henk and Albert.  Following dinner and dessert, Grahame spoke on the trip to Batlow by Ian, Dave, Ted & Grahame.  Ian drove the group to Batlow on Thursday afternoon and their first port of call was the pub where they had a few refreshments and chatted with some locals, including one member of the Batlow Rotary Club. They then booked themselves in to the motel, which was next door to the RSL Club, where the Coolamon Rotarians joined the members of the Batlow club for drinks and dinner. The Batlow Rotarians expressed their appreciation for the four visiting their town & attending their meeting and our offer of whatever assistance we can come up with after their town and surrounds had been so devastated by the bushfires.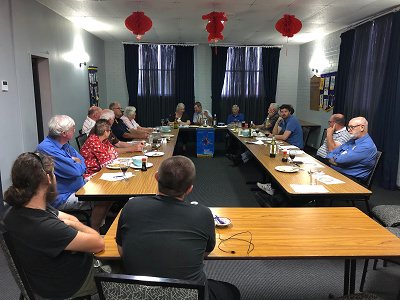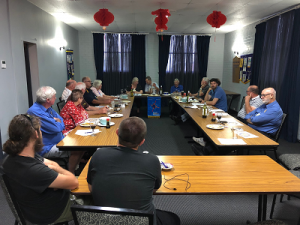 A number of ideas were discussed such as our club 'sistering' with the Batlow Club and exchanging weekly bulletins with each other and perhaps hosting their members if we can organise for them to visit us here in Coolamon down the track.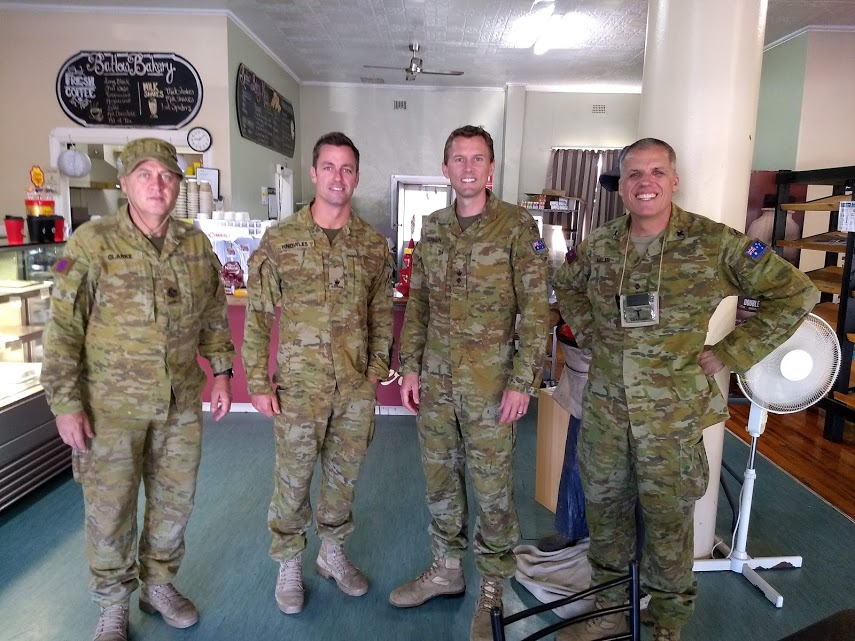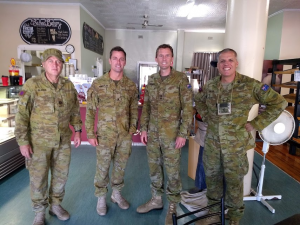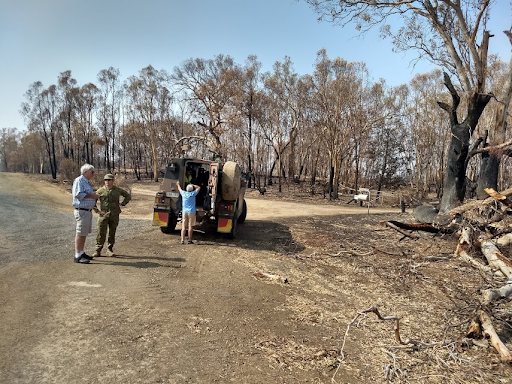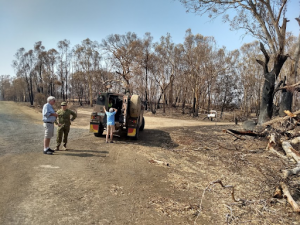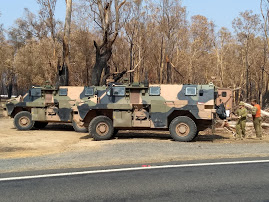 The next morning the boys had breakfast at the bakery and encountered a number of members of the armed forces who have been deployed to Batlow for up to two months to help in the huge, huge task of cleaning up the devastation around the district.  On their drive back to Coolamon, the quartet came across some army vehicles out in the field and took photos and chatted with some of the army guys about the work they had been assigned to.
Much more could be talked about their experiences but time and space won't allow here. Grahame reports that he, Ian, Dave and Ted found the trip to Batlow most rewarding for all concerned.
Jan N won the raffle, and Ian led a brief fine session to conclude the evening.
JUST FOR LAUGHS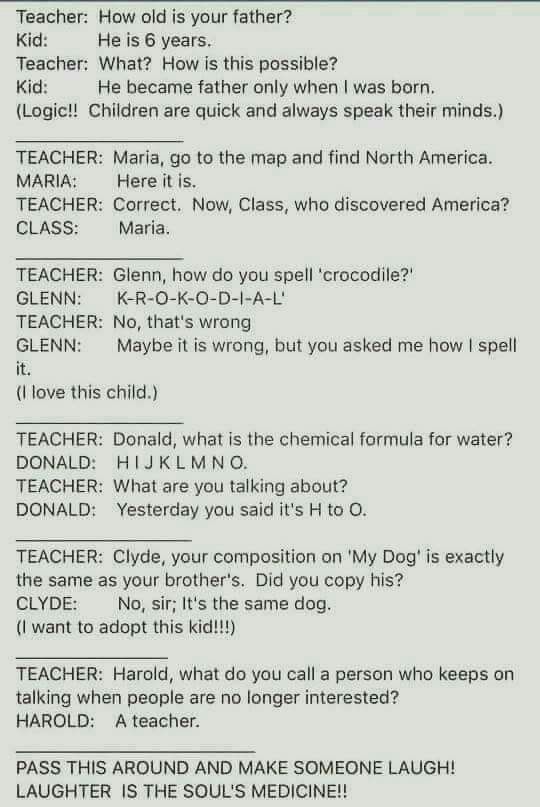 DIARY
Sunday, January 26th – Australia Day festivities in Coolamon. Coolamon Rotary will be cooking breakfast at Sport & Rec Club early.  Rostered on are John G, Dick, Dave, Ted, Myffy, Bern, Bruce, Henk and Albert.
Monday, January 27th – No meeting (public holiday).
Monday, February 3rd – Club Assembly – no guests please.  Coolamon Sport & Rec Club, 6:30 for 7 pm.
Monday, February 10th – Regular meeting.  Coolamon Sport & Rec Club, 6:30 for 7 pm.
Thursday, February 13th – First BINGO for the new decade.  Rostered on are Daryl (captain), Bruce, Dick & Ian (for Leslie).
Saturday & Sunday, February 15 -16 – PETS (President Elect Training Session).
March 20-22nd 2020 – D9700 Conference, Temora.
June 6-10th 2020 RI Convention, Honolulu.
* denotes partner & guest night
REMINDERS
Please get your working with children check completed and give the number and expiry date to the secretary ASAP. Failure to do so may mean you are not covered insurance wise when you volunteer at events.
Subs are now due.
ROTARY CLUB OF COOLAMON Inc. 2019-20
Chartered March 3rd, 1971; Sponsoring Club Narrandera Rotary Club   Acting President: Daryl Breust 0409 551 140 President-Elect: Howard Atkinson IPP & V. President: Daryl Breust 0409 551 140 Secretary: John Glassford Treasurer: Henk Hulsman 6927 3486 Rotary Foundation Director: Neil Munro Club Admin Director:  Dave McKinley Service Projects Director: Howard Atkinson Youth Director:  vacant Membership Director: Paul Weston Public Image Director: Grahame Miles Immediate Past President: Daryl Breust 0409 551 140 Sergeant @ Arms: Albert Suidgeest Bulletin Editors: Grahame Miles and Paul Weston Webmaster: John Glassford
January is Rotary Vocational Service Month