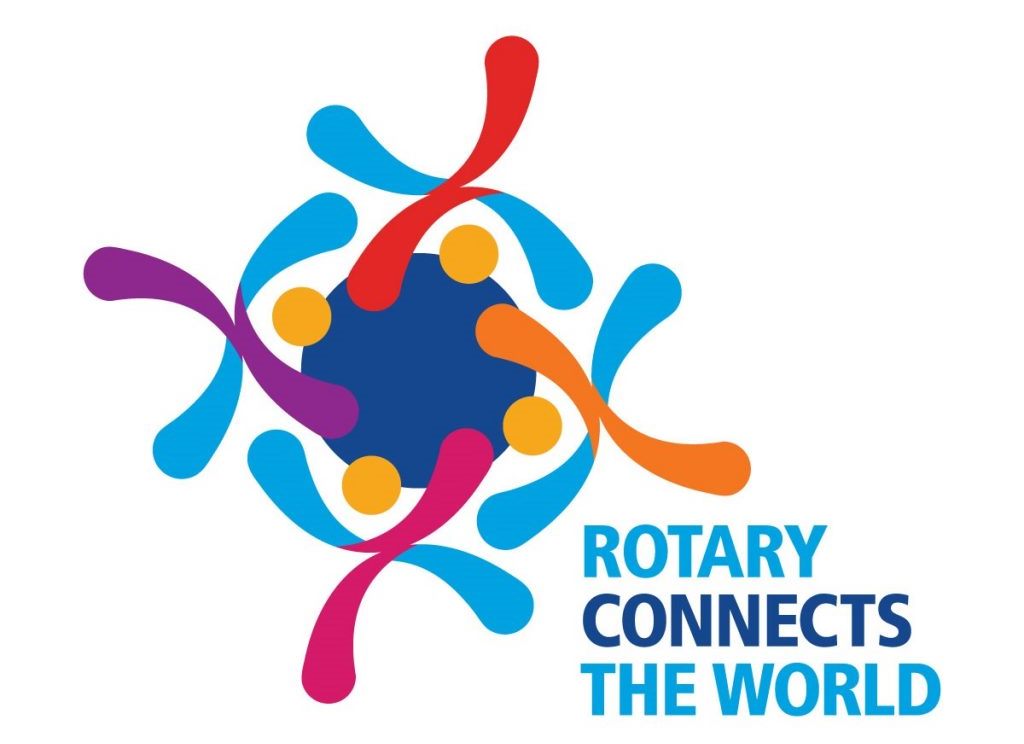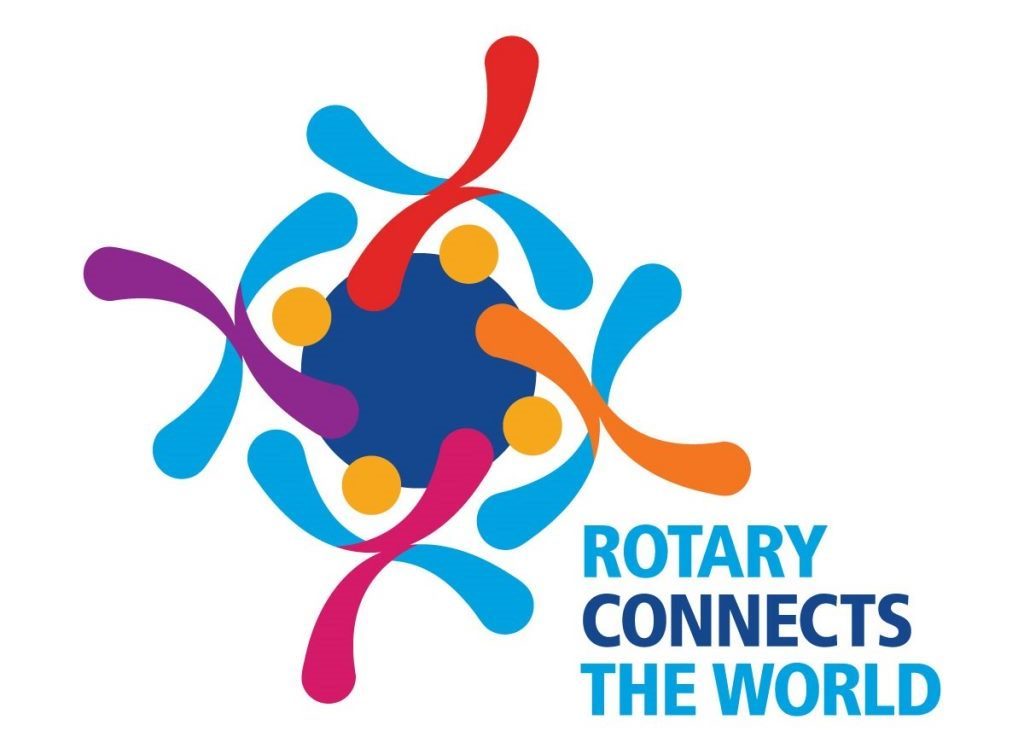 Meeting of 3 February
VP Daryl welcomed 22 members and special guest speakers Jackson, Tim & Peta Wykes, and several other guests (Jann B, Heather McK, Anne B, Maureen H, Maree J, Marilyn J, Susan G, Fiona P and Chez).
Apologies from  John B, Bruce, John N and Lyn.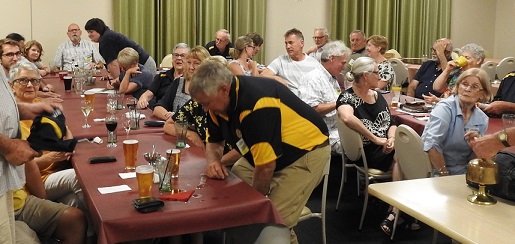 Correspondence:
Red Neck Rally on March 1 to 6 raising funds for Country Hope.

Hot Rods coming to Coolamon –  March 14 & 15. Coolamon Rotary have been asked to cater for breakfast.

Ditch the Drought event on afternoon of Easter Saturday on April 11th, following our markets and the Up-To-Date Art Battle.
Business:
Batlow Club Visit on February 24, 6 or 7 members arriving 6pm at Sports Club. 

Bingo this week. Rostered on are Henk (captain), Dick, Don & Ian.
Daryl conducted the induction of Brian Pattison into our club, sponsored by Ian and Dick Jennings.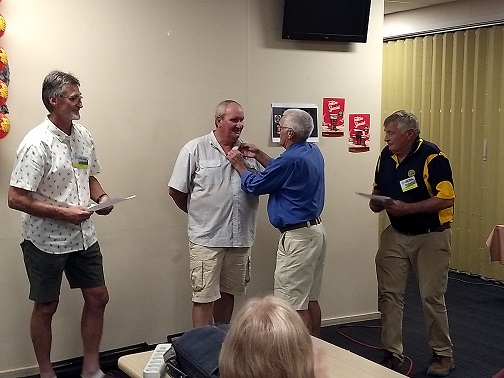 Guest speakers:
Tim started the talk by sincerely thanking the Rotary Club of Coolamon for the opportunity for Jackson to experience the 12 month exchange to Finland.
Peta & Jackson then presented a slide show of their recent eight-week tour, which started in Dubai and then proceeded on to Denmark and Finland.
The Wykeses stopped off in Dubai for a few days and described it as WOW! They toured the old & the new part of the city. They then travelled to Denmark and visited the spiral forest tower & Tivoli Gardens, among other highlights.  
After exploring Denmark for almost two weeks they then went to Helsinki, Finland, where Jackson spent his Rotary Exchange year in 2018. Normally the capital is covered in snow in winter, but while they were there, there sadly was none. They stayed with most of Jackson's host families in the town of Urjala and attended a Rotary meeting in Aservo nearby.  While staying at Jackson's first host family they went on a dog sled ride on the ice and Peta had a fit when they found out in the middle of the journey they were on an ice-covered lake! Because they were in Finland in the middle of winter, the sun rose about 11.30 in the morning and set a few hours later about 2 pm!!!
Our new Youth Service director, Anne, thanked them for their presentation.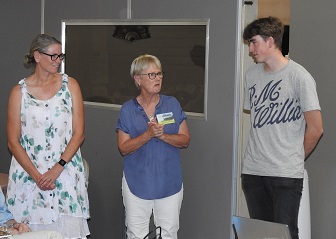 The raffle was won by Chez (both prizes!) and Albert concluded the evening with an entertaining fine session.
JUST FOR LAUGHS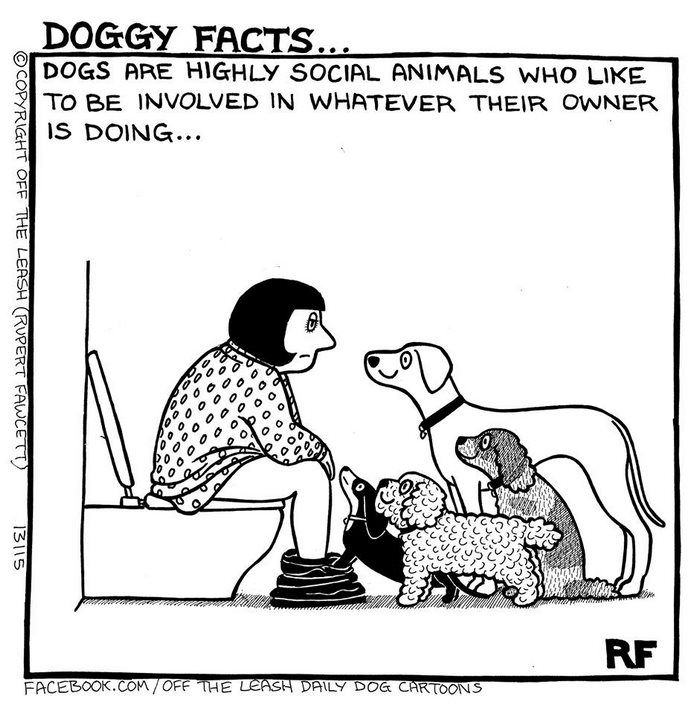 DIARY
Thursday, February 13th – First BINGO for the new decade.  Rostered on are Daryl (captain), Bruce, Dick & Ian (for Leslie).
Saturday & Sunday, February 15 -16 – PETS (President Elect Training Session).
Monday, February 17th – Regular meeting.  Planning for upcoming events such as the Batlow Rotary visit next week, Hot Rods catering and Easter Saturday events. Coolamon Sport & Rec Club, 6:30 for 7 pm.
Wednesday, February 19th – Board meeting. Coolamon Sport & Rec Club, 7 pm.
*Monday, February 24th – Partner's night with members from Batlow Rotary Club attending to discuss ideas for helping Batlow recover from the recent bushfires.  Coolamon Sport & Rec Club, 6:30 for 7 pm.
Tuesday, February 25th – Breakfast for Batlow Rotary guests (and hosts) at Huff 'n' Puff Strawbale Constructions, Ganmain.
Monday, March 2nd – Regular meeting.  Coolamon Sport & Rec Club, 6:30 for 7 pm.
*Monday, March 9th – Speaker meeting: John Egan speaking on Indigenous Health Scholarship program of Australian Rotary Health.  Coolamon Sport & Rec Club, 6:30 for 7 pm.
Thursday, March 12th – BINGO.  Rostered on are Daryl (captain), Bruce (for Don), Dave and Ivan.
Friday-Sunday, March 13th – 15th  – Hot rods visiting Coolamon. Our club will cater for breakfast on Saturday and Sunday. Details forthcoming.
Wednesday, March 18th – Board meeting. Coolamon Sport & Rec Club, 7 pm.
Friday-Sunday, March 20th – 22nd – D9700 Conference, Temora.
June 6-10th – RI Convention, Honolulu.
* denotes partner & guest night
REMINDERS
Please get your working with children check completed and give the number and expiry date to the secretary ASAP. Failure to do so may mean you are not covered insurance wise when you volunteer at events.
Subs are now due.
ROTARY CLUB OF COOLAMON Inc. 2019-20
Chartered March 3rd, 1971; Sponsoring Club Narrandera Rotary Club   Acting President: Daryl Breust 0409 551 140 President-Elect: Howard Atkinson IPP & Vice President: Daryl Breust 0409 551 140 Secretary: John Glassford Treasurer: Henk Hulsman 6927 3486 Rotary Foundation Director: Neil Munro Club Admin Director:  Dave McKinley Service Projects Director: Howard Atkinson Youth Director:  vacant Membership Director: Paul Weston Public Image Director: Grahame Miles Immediate Past President: Daryl Breust 0409 551 140 Sergeant @ Arms: Albert Suidgeest Bulletin Editors: Grahame Miles and Paul Weston Webmaster: John Glassford  
February is Rotary Peacebuilding and Conflict Prevention Month