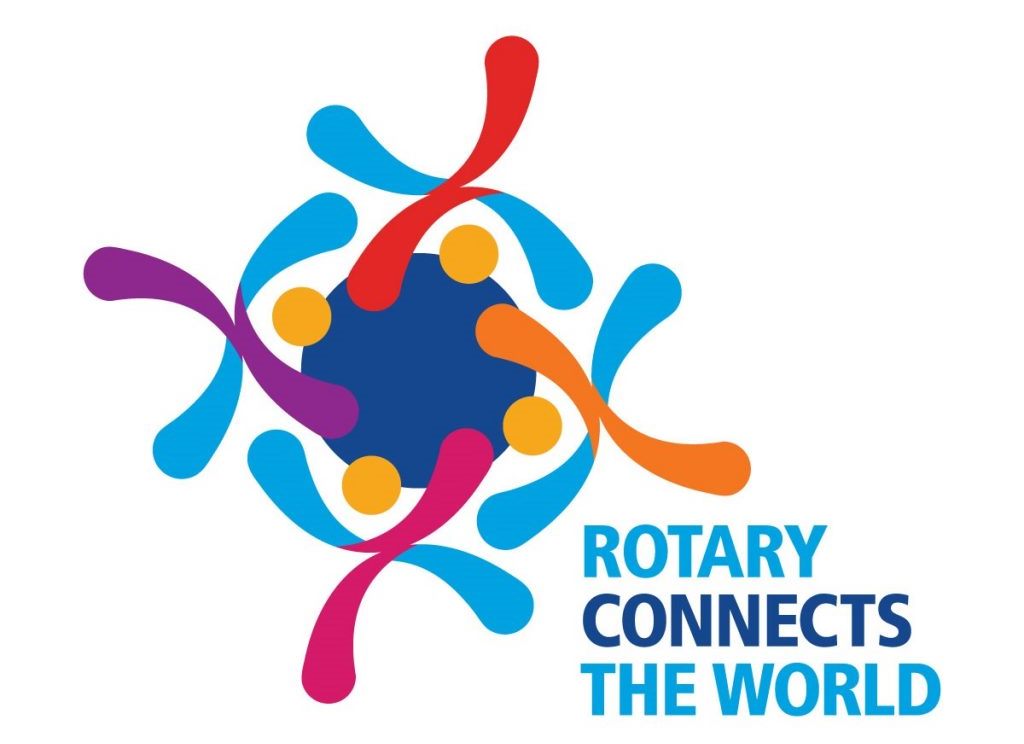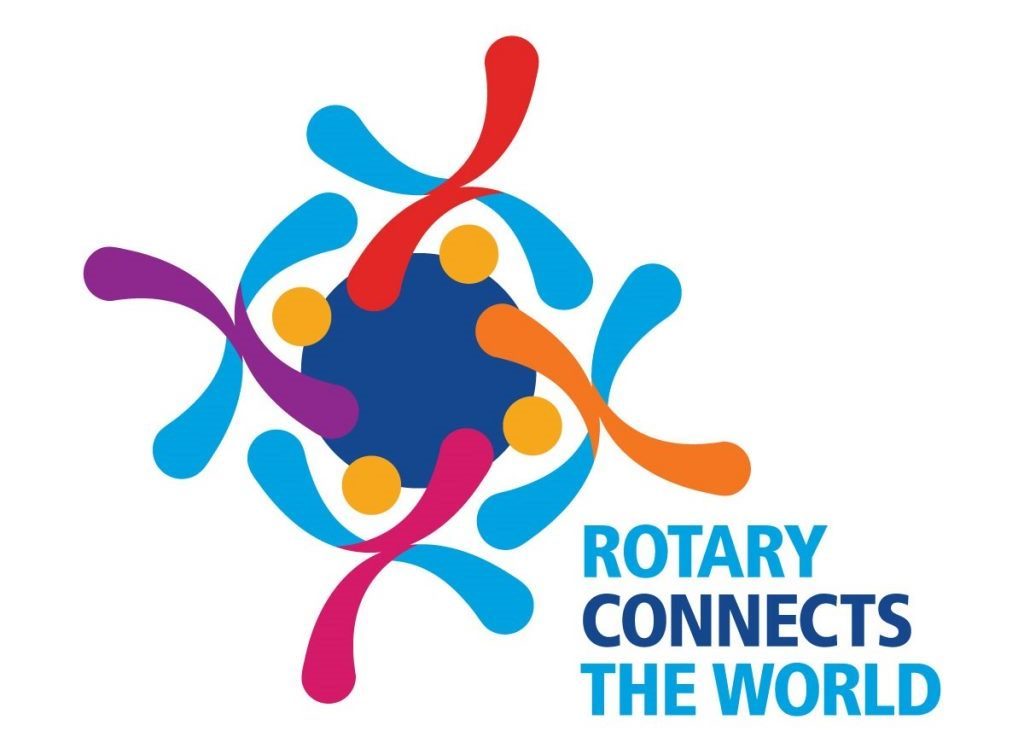 Meeting of March 16th
President Daryl welcomed 18 members including guest Chez Post. Apologies from John G, Lyn, Dave, Grahame, Bernie, John N, Garth, and Marie-Anne.
Business  
Bingo last Thursday night (Paul) – 14 players. Approximately $115 dollars profit.  Jackpot didn't go off.
District Conference, Ditch the Dust, Markets – all cancelled because of COVID-19.
Discussion on suspending Coolamon Rotary meeting until 4th May– very little business or activities now happening. All in agreement.
Bingo to e suspended until further notice because of COVID-19.
Garth invited members to come with on a three-day Blaze Aid fencing trip, while club is in limbo.
Daryl asked members to think about ideas to make meetings more enjoyable with a social focus.
Following the discussion of business items, the meeting was adjourned early and members were invited to share fellowship for the rest of the evening.
Editor's note: over the next few weeks, I'll be including informational pieces on viruses in general and the coronavirus in particular.  After doing a bit of reading on the topic, I thought sumarising this information in non-technical terms might help members to better understand the nature of viruses and the biological basis of the current pandemic.
Caronavirus Briefing
Part 1 – The Biology of Viruses. Actually, the title of this instalment is misleading because biology is the study of living things. It may surprise you to know that viruses are not considered to be living organisms because they cannot carry out any of the processes that living organisms need to do to except to reproduce, which they can't do by themselves (that will be explained below). Viruses are simply packets of genetic information surrounded by an envelope made of protein. That's it–they don't eat, they don't move on their own, they don't reproduce (on their own), in short, they don't carry out any biochemical reactions that characterise all living organisms. Nonetheless, they are quite capable of causing major disruption to the lives of living organisms, as we know all too well. We know that viruses spread from person to person (host to host), which requires some ability to reproduce. If viruses aren't living, then how do they reproduce? They do this simply by getting a living cell from a host to produce more copies of the virus by "reading" the genetic information contained in the virus, which instructs the host cell to produce the various components of the virus (genetic material, protein coat, etc.) and to then assemble them into more virus particles. The virus thus multiplies courtesy of the biochemical machinery of the host, and then spreads to other hosts via secretions from the first host (e.g. via sneeze droplets, faeces, etc.). The ejected virus particles typically enter the new host via moist membranes, such as those found in the eyes, nose and mouth, which is why it's so important not to touch your face after contacting materials that may have been touched (or sneezed/coughed on) by an infected individual. Ejected droplets from a person infected with coronavirus can remain viable for hours or days, depending on the surface composition (up to 3 days on plastic and stainless steel), which is why it's important to wash your hands thoroughly after touching anything in areas where infected people might have come in contact. In the next instalment, we'll look at the various types of viruses that cause major illnesses.– Paul Weston
JUST FOR LAUGHS
THE PUZZLER
Answer to last puzzler: The misspelled word was "receipt".
This week's puzzler: What am I?
You have me today,
Tomorrow you'll have more;
As your time passes,
I'm not easy to store;
I don't take up space,
But I'm only in one place;
I am what you saw,
But not what you see.
DIARY
NB: All face-to-face Rotary events have been cancelled until further notice because of the coronavirus pandemic.  Board meetings will be held as previously scheduled but will be virtual meetings (conducted via Zoom).  Regular meetings will be held via Zoom on a trial basis starting on 30 March.
Monday, March 30th – Zoom meeting.  7:30-9:00 pm. See meeting invitation in SMS or email message sent to members for login details. Joint meeting with Junee and Temora.  Roundhouse Museum (5:00 pm) followed by dinner at the Junee Ex-Services Club, 7:30.
Thursday, April 9th – BINGO.  Rostered on are Neil (captain), Leslie, Bern and Rod (or MarieAnne).
Saturday, April 11th – Coolamon Rotary Easter Markets. Up To Date Store, 8:30 am – 1:00 pm. Volunteers will be needed to sell raffle tickets at the door and outside the newsagency.  The markets will be accompanied by the UTD Art Battle and will be followed by the town party being run by the Coolamon Shire Council ("Ditch the Dust").
Monday, April 13th – No meeting (public holiday).
Wednesday, April 15th – Board meeting. Zoom, 7:30-8:30 pm.
Sunday, April 19th – DisTec20 (District 9700 technology workshop),  Young.
Saturday, April 25th (ANZAC Day) – Catering for Trotting Club, Coolamon Showgrounds.
Saturday & Sunday, May 16th & 17th – District Assembly, Young. Income board members expected to attend.
Monday, May 18th – Club Assembly.  Coolamon Sport & Rec Club, 6:30 for 7 pm.
Wednesday, May 20th – Board meeting. Zoom, 7:30-8:30 pm.
June 6-10th – RI Convention, Honolulu.
Wednesday, June 17th – Board meeting. Zoom, 7:30-8:30 pm.
*Monday, June 29th – Coolamon Rotary Changeover. Coolamon Sport & Rec Club.
* denotes partner & guest night
REMINDERS
Please get your working with children check completed and give the number and expiry date to the secretary ASAP. Failure to do so may mean you are not covered insurance wise when you volunteer at events.
ROTARY CLUB OF COOLAMON Inc. 2019-20
Chartered March 3rd, 1971; Sponsoring Club Narrandera Rotary Club
President: Daryl Breust 0409 551 140
President-Elect: Howard Atkinson
Secretary: John Glassford
Treasurer: Henk Hulsman 6927 3486
Rotary Foundation Director: Neil Munro
Membership Director: Paul Weston
Service Projects Director:
Howard Atkinson
Youth Director:
Anne Rzeszkowski
Club Admin Director:  Dave McKinley
Club Services Director:
Albert Suidgeest
Public Image Director: Grahame Miles
Immediate Past President: Daryl Breust 0409 551 140
Sergeant @ Arms: Albert Suidgeest
Bulletin Editors:
Grahame Miles and Paul Weston
Webmaster:
John Glassford  
March is Rotary Water, Sanitation and Hygiene  Month