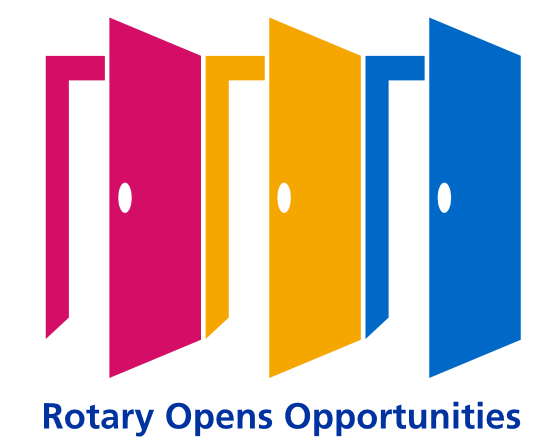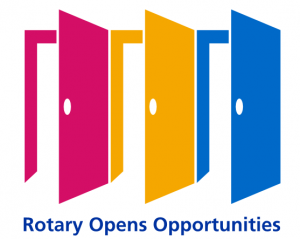 Week of 8th February
Another good turn out of 18 members at our meeting with President Howard in the Chair.
We received two letters from the Sport & Rec Club, one looking for a letter of support in a grant application.  The grant is to help them renovate p]arts of the club such as toilets.  The other letter was to ask us to make a decision on the pledge that we made to the club five years ago.  Our choices were to claim it back or to make it a donation.  The members decided to make it a donation to the Club.
We decided to ask Steph Cooke to propose the toast to our Charter members at our 50th birthday dinner.  Steph has agreed.  We also asked for as many members to be at the Rotary Shed at 6.00 pm on Monday, Feb 1st to thank Steph for the grant to build the shed.
Neil Munro's clearing sale is being looked after by Dick Jennings with help from Dave McKinley.  Dick asked for all of us who are able to be at the sale on Friday, February 16th starting at 7.00 am.  There will be no roster so all hands on deck, please.  Dave will look after the plans while Dick is away.  There was plenty of discussion and a few good ideas discussed.  Breakfast will be bacon and egg rolls, lunch will be minute steaks and sandwiches, and tea and coffee will be available.  Neil said the day would wind up between 3 and 4.00 pm.
Neil suggests that if you are attending to please register online to make life easier for them, due to Covid 19.  A good idea, so if you are attending please go register your intentions here:
Also a lot more information is available on their web site advertising the sale here and you can register online as a buyer:
Please help by registering your attendance as soon as possible.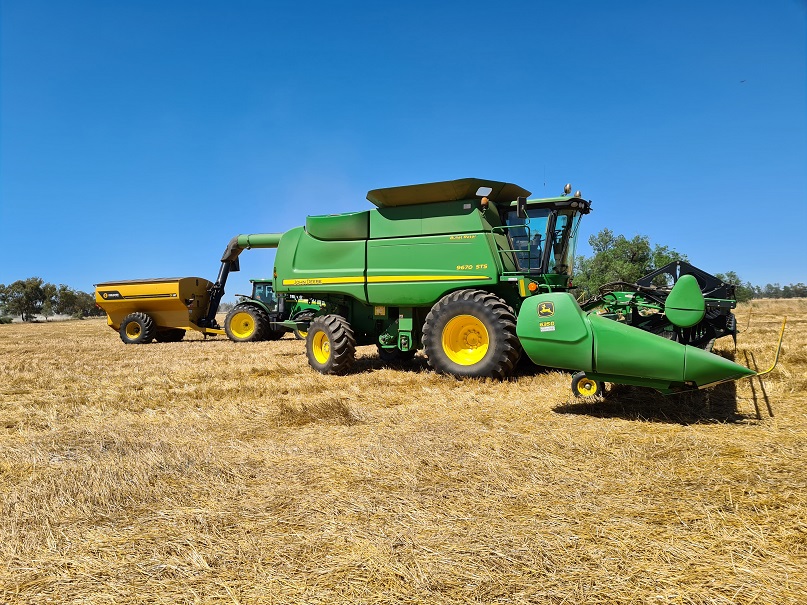 Other news:
Don Dyce said that we need articles in for the next issue of the Chronicle by the 15th of this month, please.
A roster was handed around to make bookings for the 50th dinner, resulting in a list of 22-24 members and guests.  If you have not booked please do so as soon as possible, thanks.
Albert conducted another spirited fines session fining Ted, Dick (twice), Dave, Daryl and Ian.
Another good meeting, which finished at around 9.00 pm.
Reminders:
Half yearly fees are now overdue at $150.00. Please pay Henk.
Request to man the Ganmain Historical Society Open Day on Saturday March 20th. Names to John Glassford, please.
Neil Munro's clearing sale will be on Friday, February 26th starting at 9.00 am. Members are needed to assist with catering from 7.00 am.
POLIO PLUS MOVIE AFTERNOON
Wagga Wagga Rotary Club (the oldest club in the old D9700) is the host for this year's Polio Plus fund raising movie.
Every year local cinemas have the opportunity to raise funds for any cause.  Usually in Wagga the clubs there raise funds for Polio Plus.  The movie this year is Nomadland and will be shown for charity purposes two weeks before it's release to the Forum Cinema.
You can see the trailer here:
Following the economic collapse of a company town in rural Nevada, Fern (Frances McDormand) packs her van and sets off on the road exploring a life outside of conventional society as a modern-day nomad. The third feature film from director Chloé Zhao, NOMADLAND features real nomads Linda May, Swankie and Bob Wells as Fern's mentors and comrades in her exploration through the vast landscape of the American West. February 2021.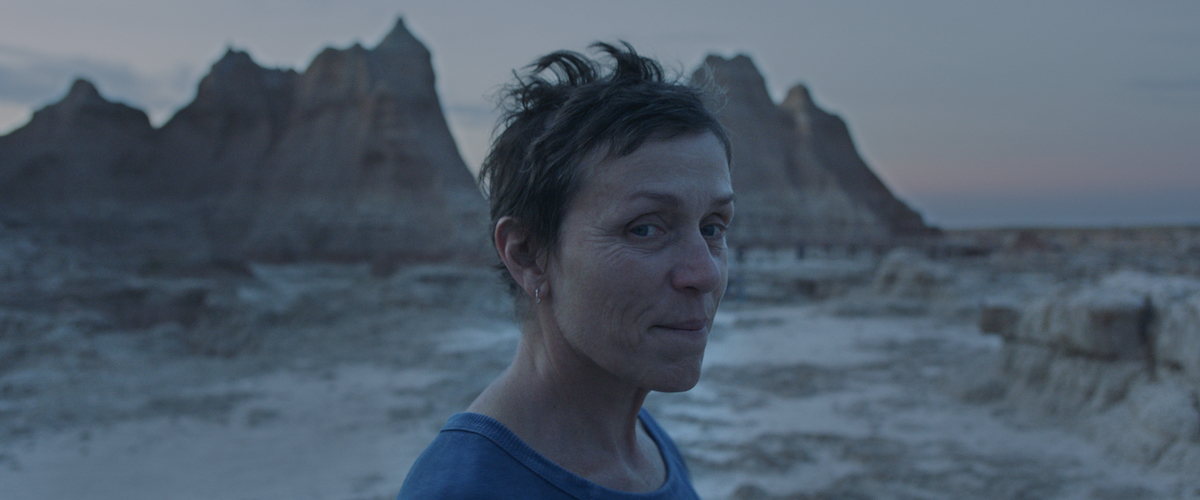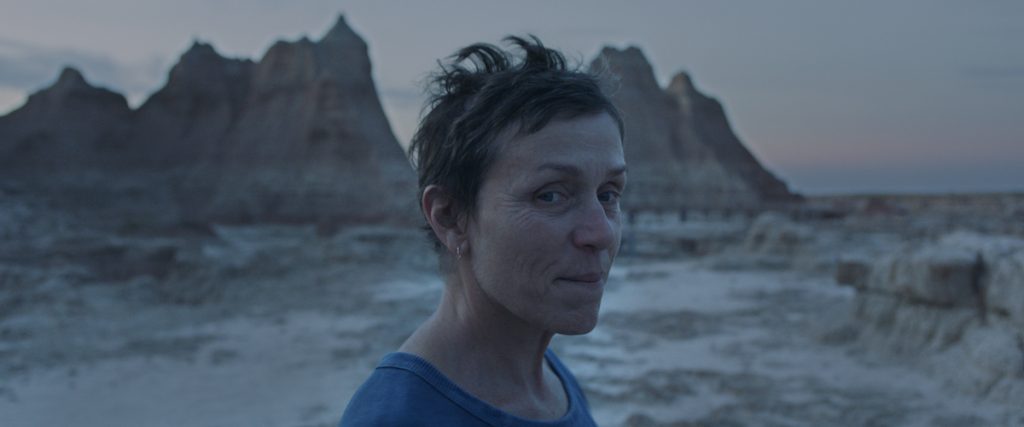 DIARY
Monday 15th February – Speaker meeting. Guest speaker: Craig Gruber, Team Leader from the Coolamon Ambulance Station.  Coolamon Sport & Rec Club, 6:30 for 7 pm.
Wednesday 17th February Next Board Meeting at the Sports Club 7.00 for 7.30 pm start.
Friday 26th February Neil and Clare Munro's Clearance Sale starting at 9.00 am. Volunteers needed; please contact Dick Jennings for details on how you can help.
Monday 1st March – COOLAMON ROTARY'S 50th BIRTHDAY PARTY 
Our District 9705 Governor Dr. Michael Moore AM and PP Helen Moore will be our honoured guests.  Please have your attendance in by Monday 22nd February.
Cost $25 per head catering by Gilbert and Di.  Dress code: women smart casual and men jackets and ties.  Please book with Ian Jennings or John Glassford bookings close on Monday 22nd February.
Sunday March 7th.  Polio Plus Movie Afternoon in Wagga Wagga Forum Cinema to see the pre release of "Nomadland'.  Details in this bulletin.
Monday 22nd March Club Assembly 
Friday 19th-Sunday 21st March 2021.  District 9705 Conference in Bathurst.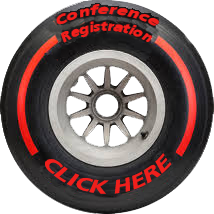 JUST FOR LAUGHS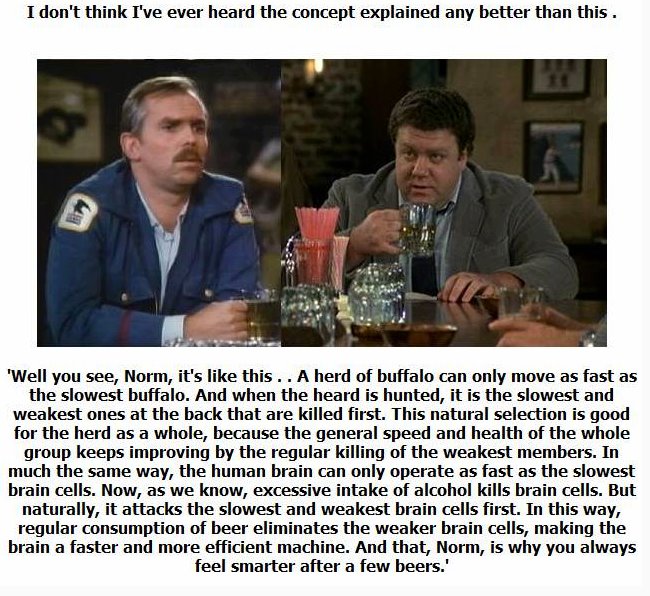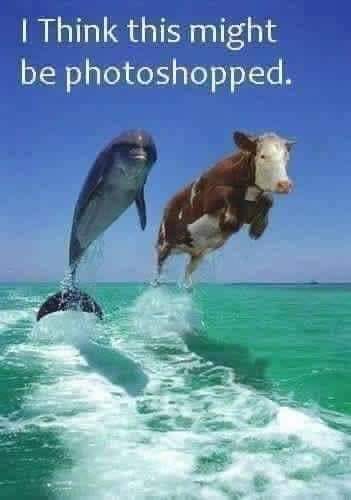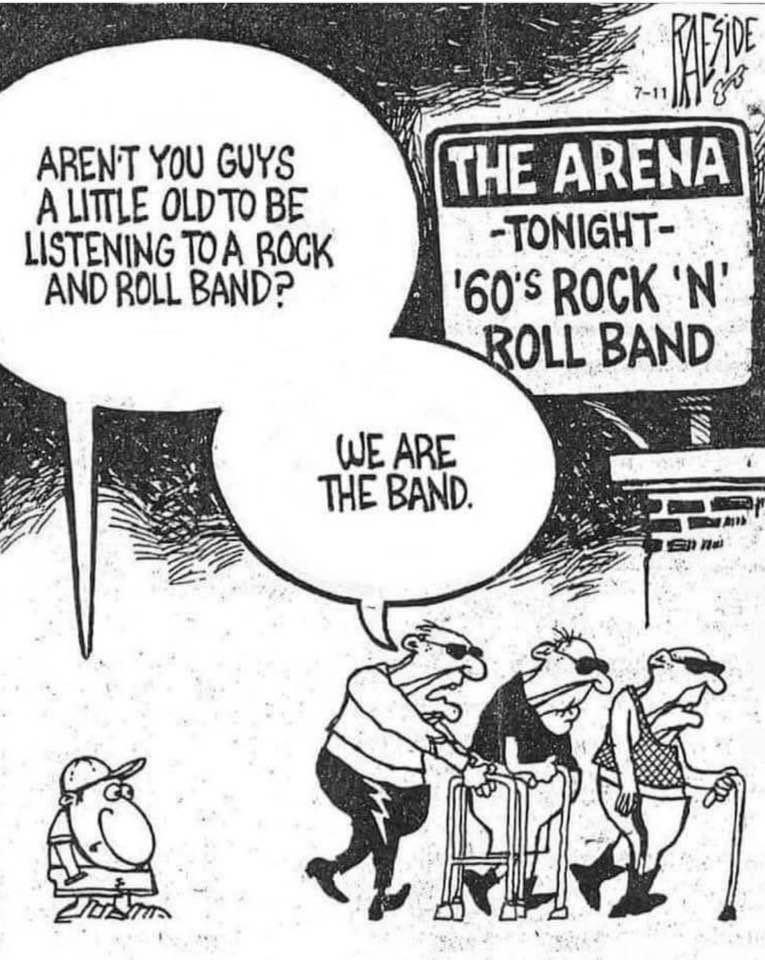 Paraprosdokians
First time I heard about paraprosdokians, I liked them! Paraprosdokians are figures of speech in which the latter part of a sentence or phrase is surprising or unexpected and is frequently humorous.   (Sir Winston Churchill loved them).
Where there's a will, I want to be in it.
The last thing I want to do is hurt you…but it's still on my list.
Since light travels faster than sound, some people appear bright until you hear them speak.
If I agreed with you, we'd both be wrong.
We never really grow up — we only learn how to act in public.
War does not determine who is right, only who is left.
Knowledge is knowing a tomato is a fruit. Wisdom is not putting it in a fruit salad.
To steal ideas from one person is plagiarism. To steal from many is research.
I didn't say it was your fault, I said I was blaming you.
In filling out an application, where it says, "In case of an emergency, notify…" I answered "a doctor."
Women will never be equal to men until they can walk down the street with a bald head and a beer gut, and still think they are sexy.
You do not need a parachute to skydive. You only need a parachute to skydive twice.
I used to be indecisive, but now I'm not so sure.
To be sure of hitting the target, shoot first and call whatever you hit the target
Going to church doesn't make you a Christian, any more than standing in a garage makes you a car.
You're never too old to learn something stupid.
I'm supposed to respect my elders, but it's getting harder and harder for me to find someone older than me.
THE PUZZLER
If it takes five hours for five painters to paint five rooms, how long will it take 100 painters to paint 100 rooms?
ROTARY NEWS

Holger Knaack
President 2020-21
February 2021
In Rotary, 23 February is our anniversary, and February is also the month when we focus on promoting peace. There is a reason for this: Contributing to peace and international understanding has been a high priority for us since our earliest days.
We are often asked: "How can we get involved in peace now?" There are many paths to peace in Rotary. Our youth programs point us in the direction of Positive Peace, as does the work of intercountry committees and the Rotary Action Group for Peace.
Another path is the Rotarian Peace Projects Incubator (RPPI), an inspirational collaboration among Rotarians, Rotaractors, and Rotary Peace Fellows and alumni. Led by Rotarians in Switzerland and Liechtenstein, RPPI has designed 48 global projects that any club can support, either directly or through Rotary Foundation global grants. Nino Lotishvili and Matthew Johnsen, alumni of the Rotary Peace Centre at Chulalongkorn University in Bangkok, Thailand, are two of the many volunteers.
February is Peace and Conflict Prevention/Resolution Month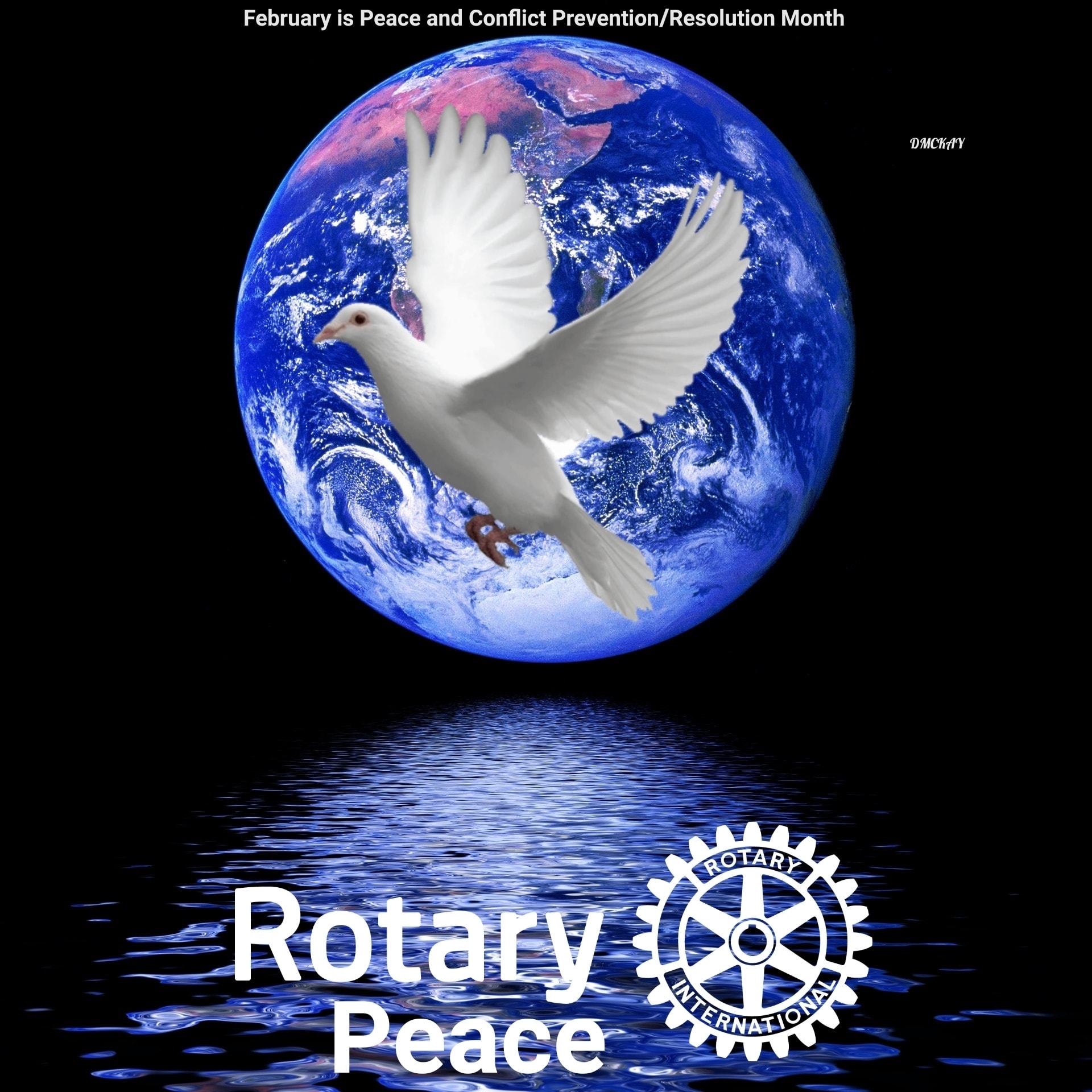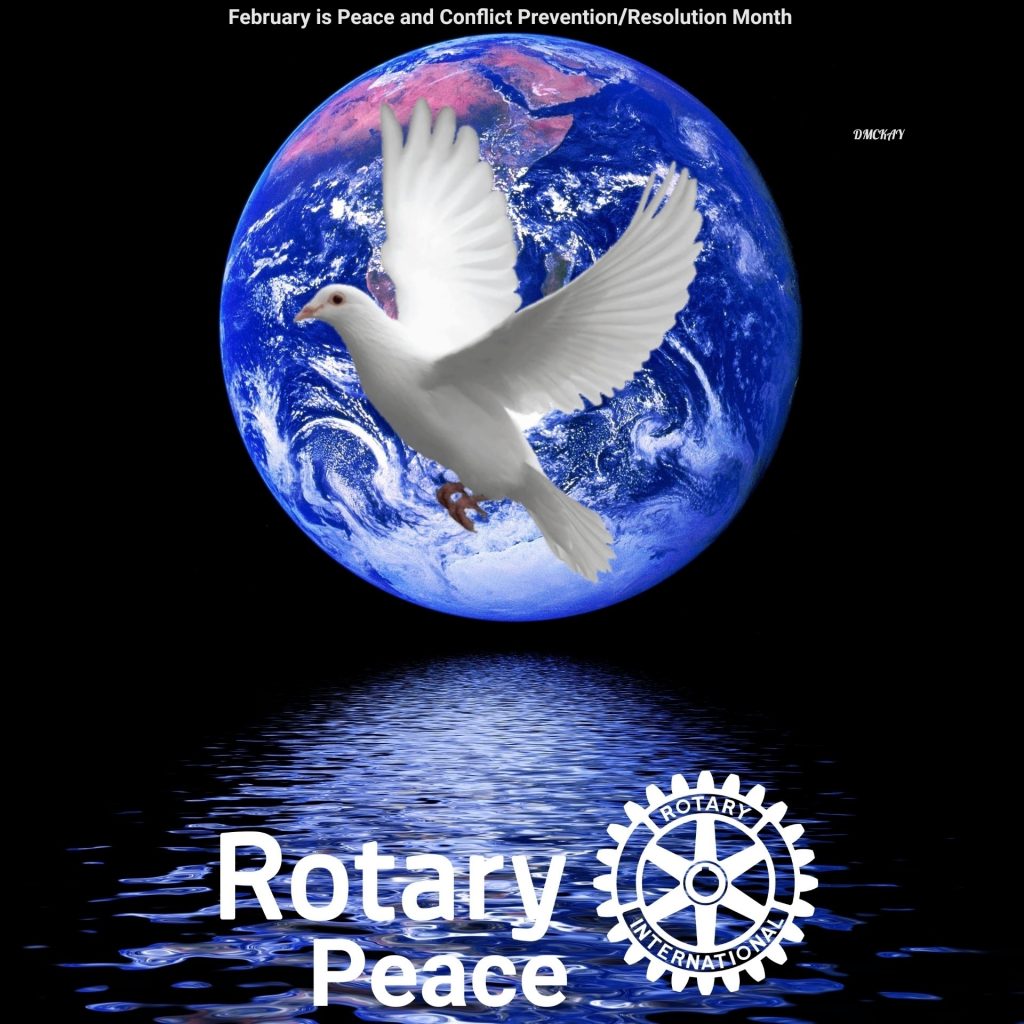 Graphics by Debbie Vance
ROTARY CLUB OF COOLAMON Inc. 2020-21
Chartered March 3rd, 1971; Sponsoring Club Narrandera Rotary Club
President: Howard Atkinson
President-Elect 2021-2022: Albert Suidgeest
President-Elect Nominee 2022-2023: Paul Weston
Secretary: John Glassford
Treasurer: Henk Hulsman
Rotary Foundation Director: Neil Munro
Membership Director: Dick Jennings
Service Projects Director 1: Albert Suidgeest
Service Projects Director 2: Dave McKinley
Youth Services Director: Anne Rzeszkowski
Club Admin Director:  Paul Weston
Public Image Director: Grahame Miles
Immediate Past President: Daryl Breust
Sergeant @ Arms: Albert Suidgeest
Bulletin Editors: Paul Weston and John Glassford
Webmaster: John Glassford