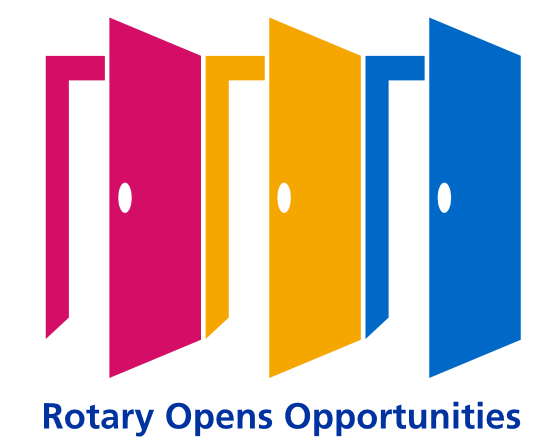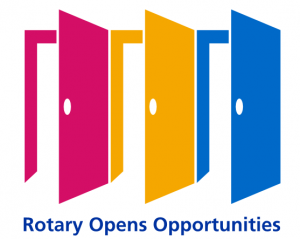 ANZAC DAY SUNDAY 25th APRIL
One of the most poignant photos of WWI: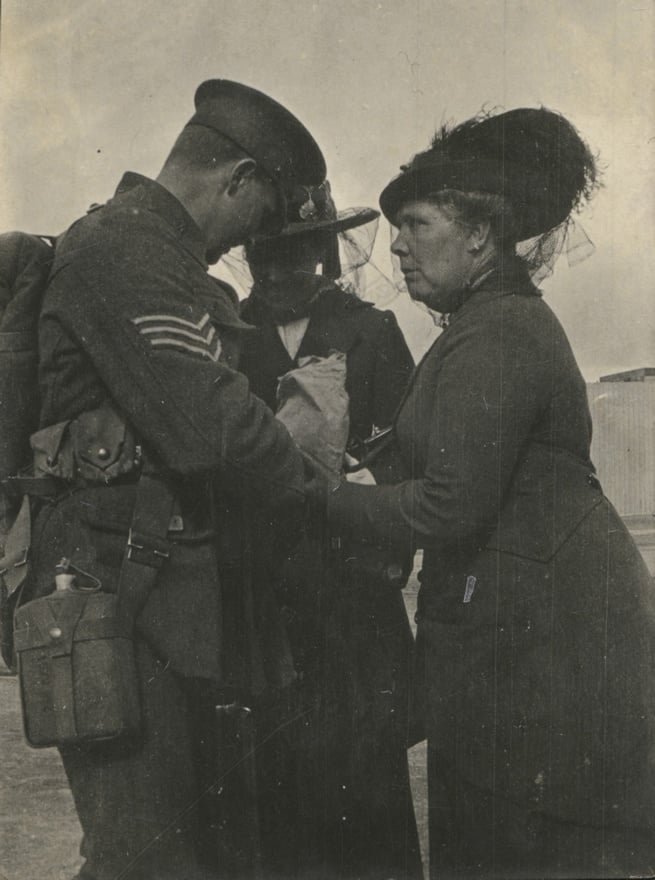 George William Ladd Thomson, a sergeant in the Main Body of the New Zealand Expeditionary Force, is farewelled by his mother. He served in the New Zealand Medical Corps and left Wellington along with the 1st Reinforcements aboard 10 troopships on 16 October 1914. My father George Glassford was in the same convoy that day that left Wellington for Albany and then Egypt.
Week of 19th April
President Howard welcomed 19 members and one guest to our weekly meeting, which was largely a bit of a catch-up and fellowship.  A range of topics were discussed, including the upcoming District 9705 Rotary Club Development Seminars (previously called District Assembly), to be held in Young on 15th May.  President-Elect Albert encouraged all incoming board members (as well as any members in general) to attend.  Attendance is free of charge, but attendees need to register for catering purposes (and also to ensure that we do not exceed the limit of 200 imposed because of COVID restrictions).  So, if interested, please register at your earliest convenience (click here to be taken to the registration page).  Carpooling with other members will be an option.
As usual, the evening closed with an entertaining fine session led by Sergeant-at-Arms Albert and our weekly raffle.  Chez once again won the raffle, aided no doubt by the extra raffle ticket awarded for being the first to correctly answer the Puzzler from last week.
DIARY
Sunday 25th April ANZAC Day
Monday 26th April – Regular meeting. Coolamon Sport & Rec Club, 6:30 for 7:00 pm.
Saturday 15th May – D9705 Assembly. Young Services Club, Young.  9.00 am  – 5.00 pm.  Hennessey College Young.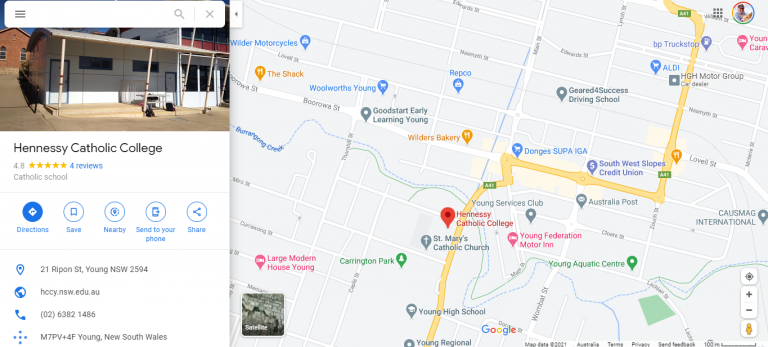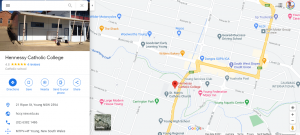 * denotes partner and guest night
JUST FOR LAUGHS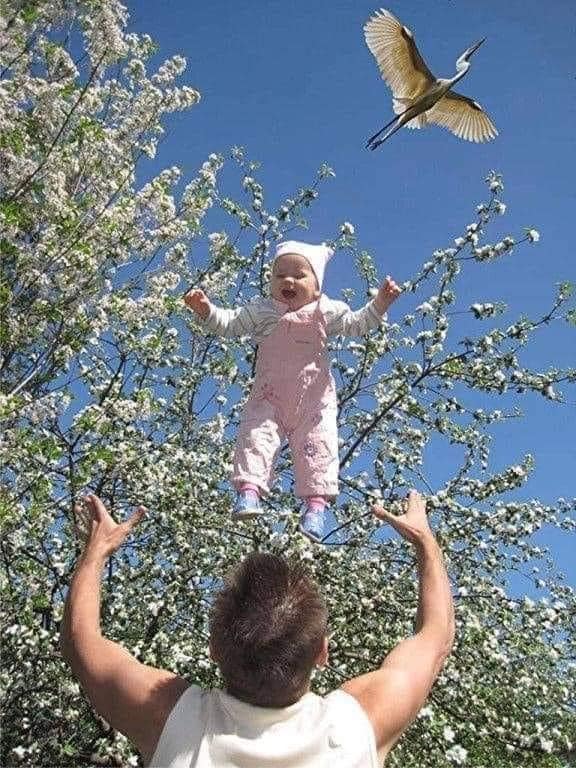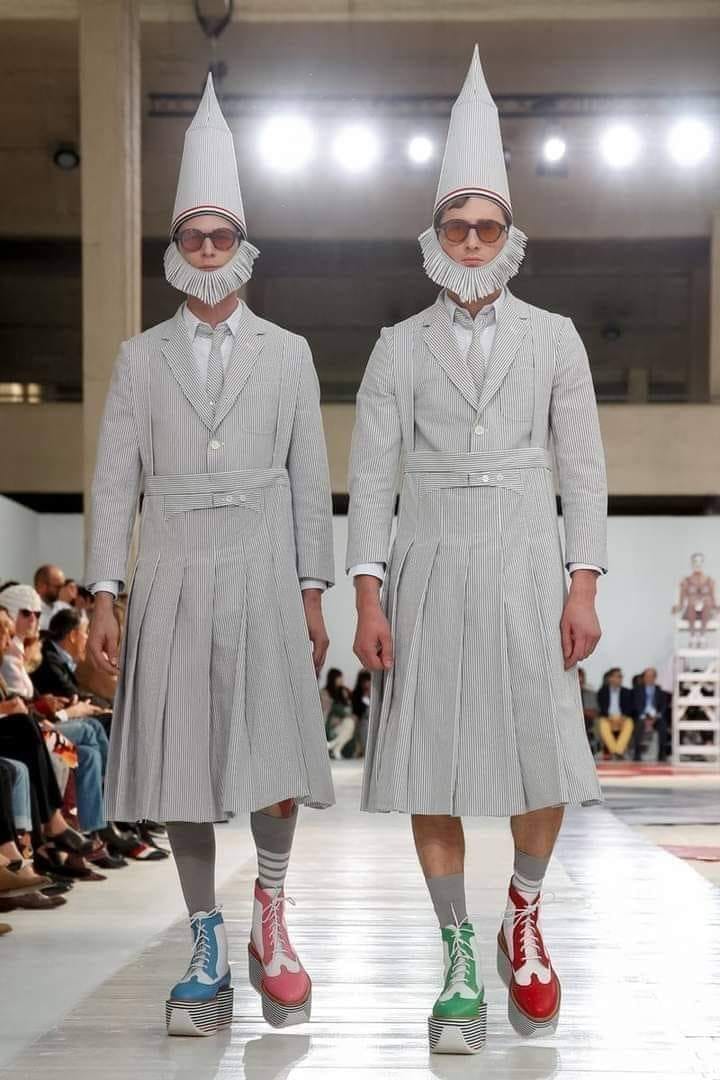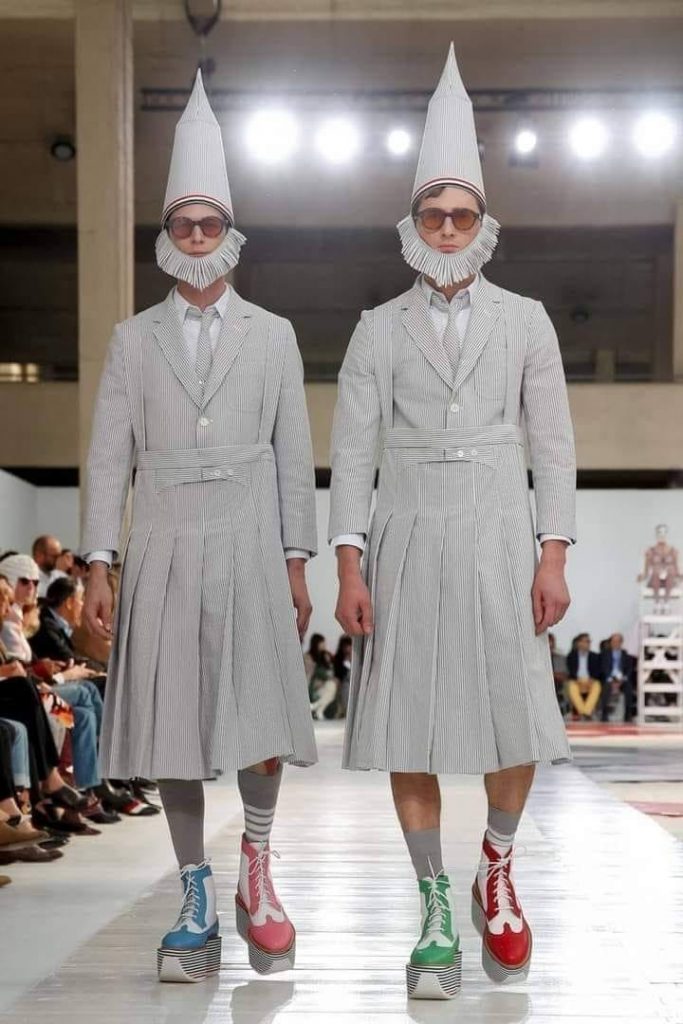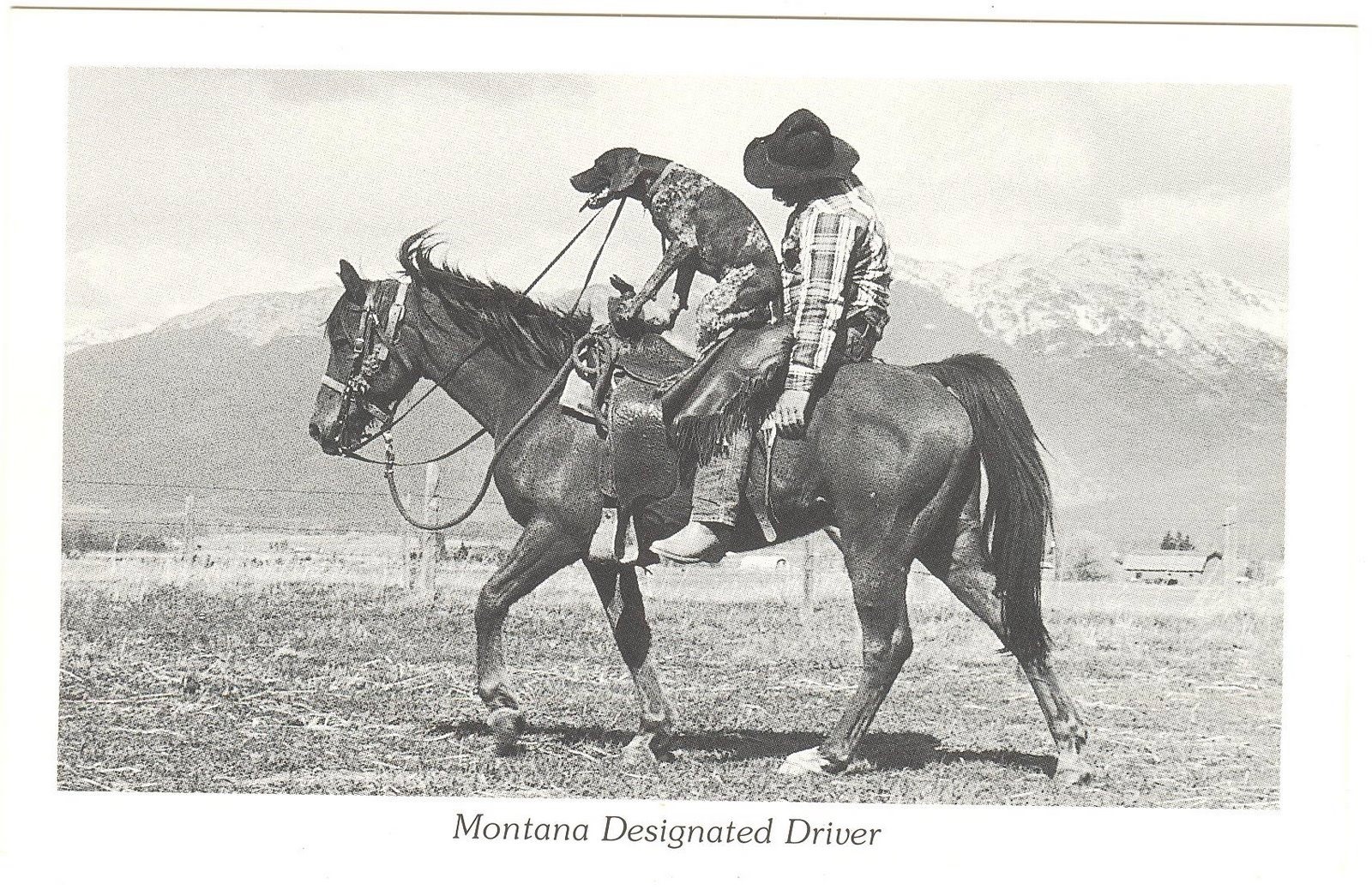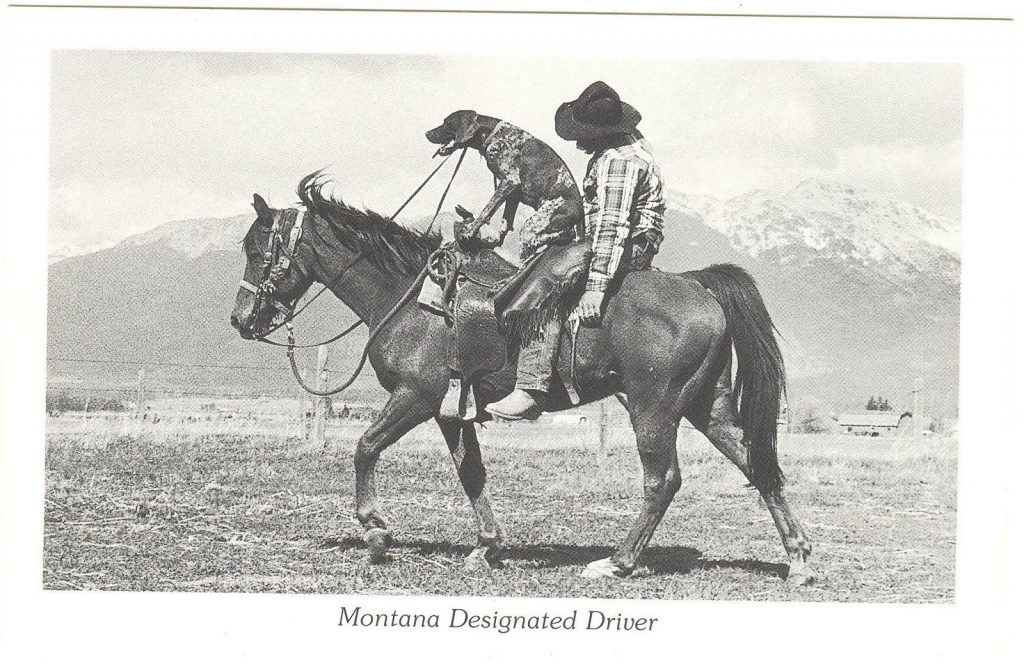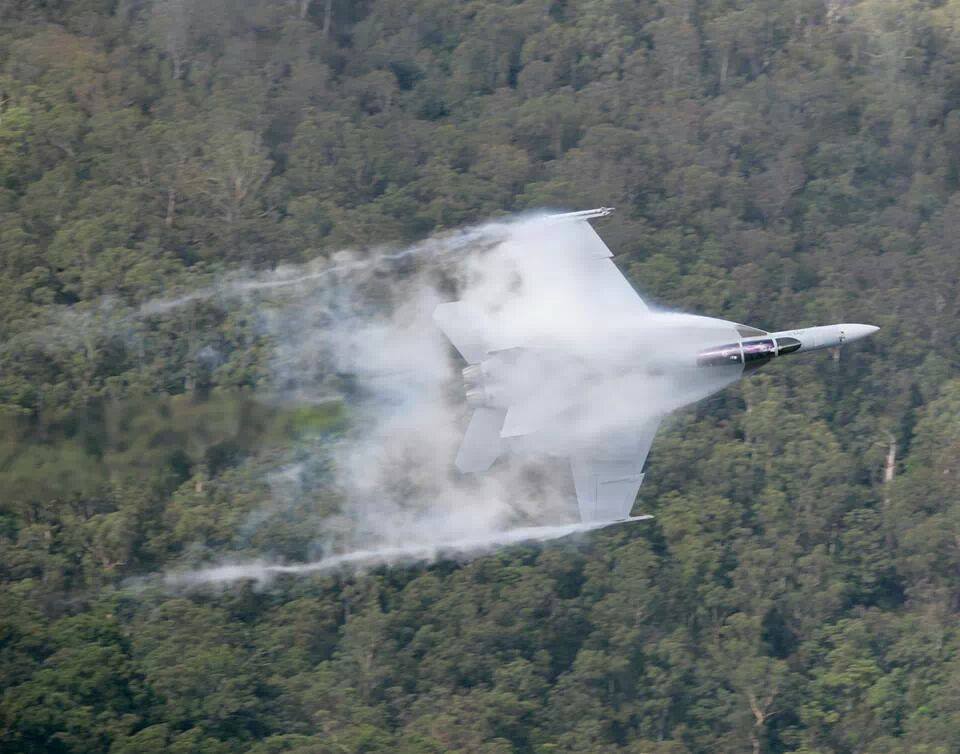 Two Queensland Police Officers were conducting speeding enforcement on the Cunningham Highway, just west of the Amberley Air force Base at Ipswich.
The officers were using hand held radar devices to check speeding vehicles approaching the crest of a hill. The officers were suddenly surprised when their radar guns began reading 500 kms per hour.
The officer attempted to reset the radar guns, but they would not reset and then turned off. Just then a deafening roar over the treetops revealed that the radar had in fact locked on to an RAAF F/A-18F Super Hornet which was engaged in a low flying exercise near the location.
Back at the QLD Police Headquarters the Patrol Sergeant fired off a complaint to the RAAF Base Commander.
The reply came back in true RAAF style:
Thank you for your letter. We can now complete the file on this incident.
You may be interested to know that the tactical computer in the Hornet had detected the presence of, and subsequently locked on to your hostile radar equipment and automatically sent a jamming signal back to it, which is why it shut down. Furthermore, an Air-to-Ground missile aboard the fully armed aircraft had also automatically locked on to your equipment location. Fortunately, the Senior Pilot flying the Hornet recognized the situation for what it was, quickly responded to the missile system alert status and was able to override the automated defence system before the missile was launched to destroy the hostile radar position.
The pilot also suggests you cover your mouths when cursing at them, since the video systems on these jets are very high tech.
Sergeant Johnson, the officer holding the left radar gun, should get his dentist to check his left rear molar. It appears the filling is loose. Also, the snap is broken on his holster.
Thank you for your concern.
Wing Commander Brown, SFO
RAAF. Amberley. Ipswich, Qld.
THE PUZZLER
Answer to last week's puzzler: The song was 'Happy Birthday'.

This week's puzzler: I am used to bat with, yet I never get a hit. I am near a ball, yet I am never thrown. What am I?
ROTARY NEWS
1. THE ENVIRONMENT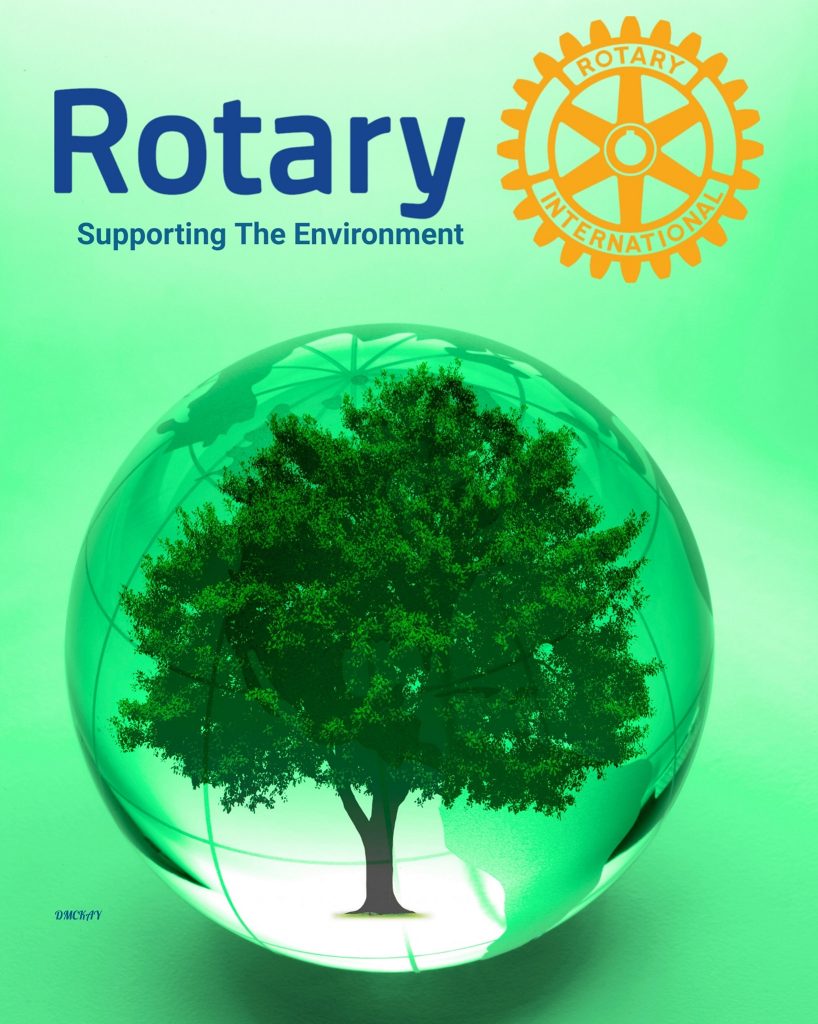 Dear John
Please forward this email to Rotarians in your Club who have an interest in Rotary's new Area of Focus: Environmental Sustainability, which was launched in our District at the Conference last month.
There is a webinar, one of a series, on
4 May at 6pm
, on 
the realities of Net Zero emissions by 2050 in Australia and Asia
 – there is more info and registration link on our 
D9705 website
Regards
PDG Michael Milston
Rotary Club of Orange Daybreak
0419 414 959
Governor 2016-2017 | District 9700 – in Wiradjuri Country
2/.  DISTRICT 9705 ASSEMBLY
To all members of District 9705
Dear John
Registrations are now open for the Club Development Seminars (previously known as District Assembly) that will be held at Young on the 15th May and Broulee on the 22nd May.
The Agenda has now been finalised and can be downloaded here
To register for either of the Seminars please click here  Due to Covid the venues have limited us to only 200 at each seminar so please register early and if you need accommodation for the seminars please book this soon.  There is no cost to attending the seminars and morning and afternoon teas and lunch will be provided so please ensure you add your dietary restrictions to the registration where asked.
Steve Hill  PDG 2016 – 18
District 9705 Learning and Development Committee chair
April is  Maternal & Child Care Month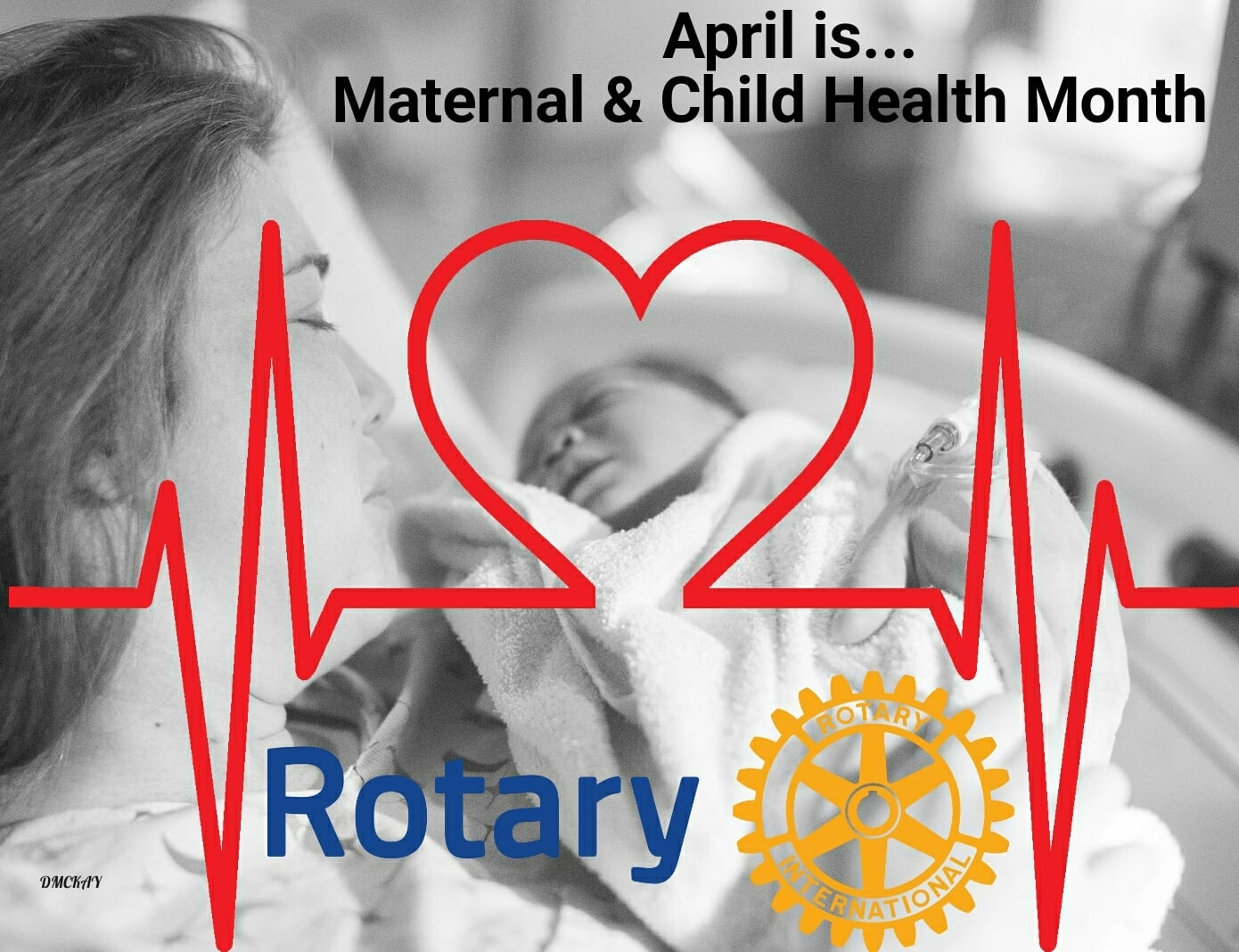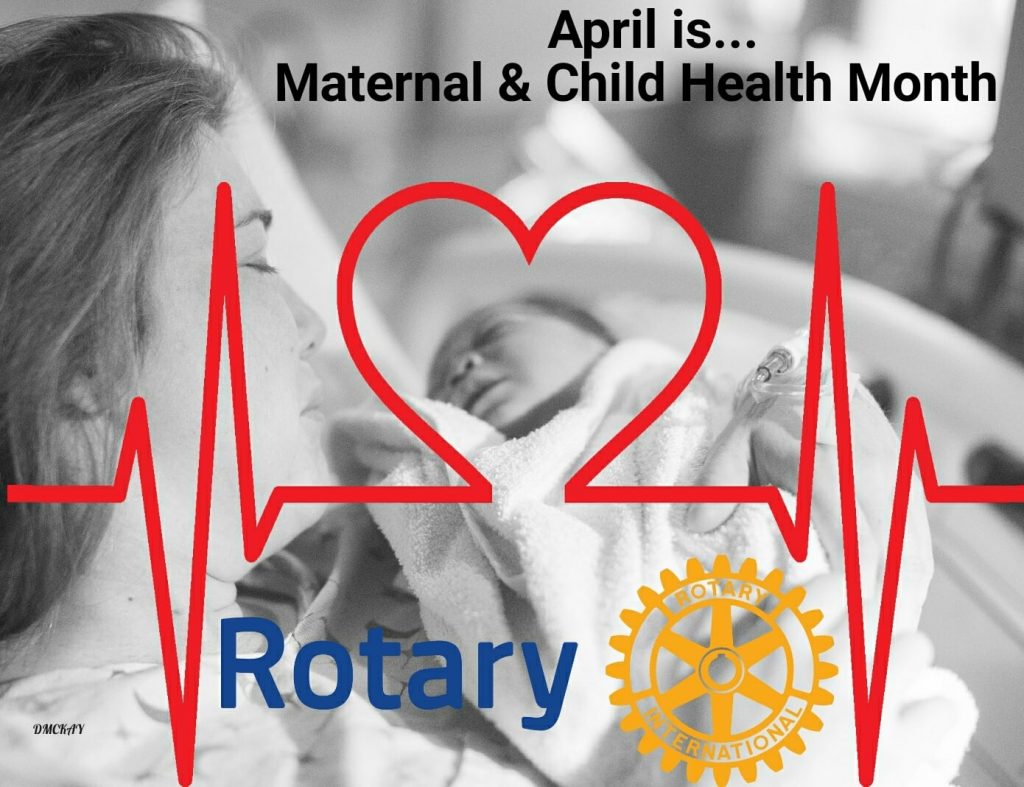 Graphics by Debbie Vance McKay from Canada.
ROTARY CLUB OF COOLAMON Inc. 2020-21
Chartered March 3rd, 1971; Sponsoring Club Narrandera Rotary Club
President: Howard Atkinson
President-Elect 2021-2022: Albert Suidgeest
President-Elect Nominee 2022-2023: Paul Weston
Secretary: John Glassford
Treasurer: Henk Hulsman
Rotary Foundation Director: Neil Munro
Membership Director: Dick Jennings
Service Projects Director 1: Albert Suidgeest
Service Projects Director 2: Dave McKinley
Youth Services Director: Anne Rzeszkowski
Club Admin Director:  Paul Weston
Public Image Director: Grahame Miles
Immediate Past President: Daryl Breust
Sergeant @ Arms: Albert Suidgeest
Bulletin Editors: Paul Weston and John Glassford
Webmaster: John Glassford