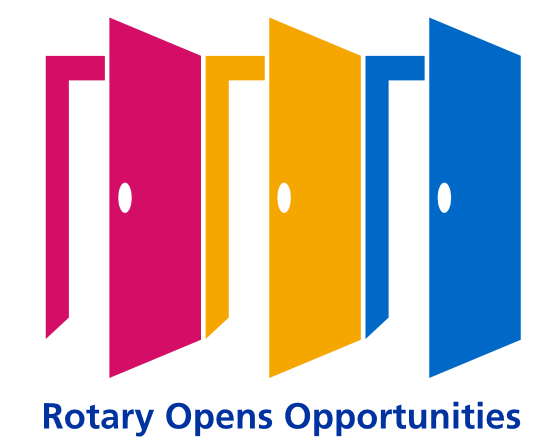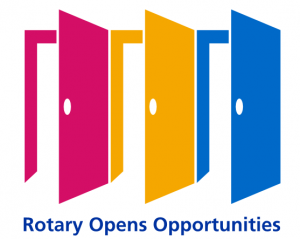 Week of 26th April
President Howard welcomed 18 members and one guest to our weekly meeting, which featured talks by PDG John G and guest Mick O'Brien.  John provided a brief history of the involvement of Australia and New Zealand in the early stages of WWI at Gallipoli, and his father's involvement in same.  John has been doing a bit of family genealogy lately, and was keen to share his findings with the club.  Feel free to ask John for the details, but it was a most engaging and enlightening talk.  Mick O'Brien followed with a tutorial on Two-Up, the gambling game popular among Aussie servicemen and allowed to played legally around Australia on ANZAC Day.  Mick had previously conducted Two-Up "schools" (the term used for gambling sessions featuring Two-Up) for many years, but has recently retired.  Mick did a great job explaining how the game is played; although the game is simple in concept, the wagering can get a bit complicated and tricky to follow after consumption of alcohol, which is a universal complement to Two-Up.  Those in attendance were very appreciative of the interesting talks by John and Mick. As usual, the evening concluded with an amusing fine session led by Sergeant-At-Arms Albert and raffle, which was won by Garth.


ANZAC  DAY 2021
DIARY
* Monday 3rd May – Speaker meeting. Grahame Miles and Paul Weston will talk on cryptocurrency (e.g. BITCOIN); learn how it works and how it will become part of our lives.  Coolamon Sport & Rec Club, 6:30 for 7 pm.
Saturday 15th May – D9705 Assembly. Young Services Club, Young.  9.00 am  – 5.00 pm.  Hennessey College Young.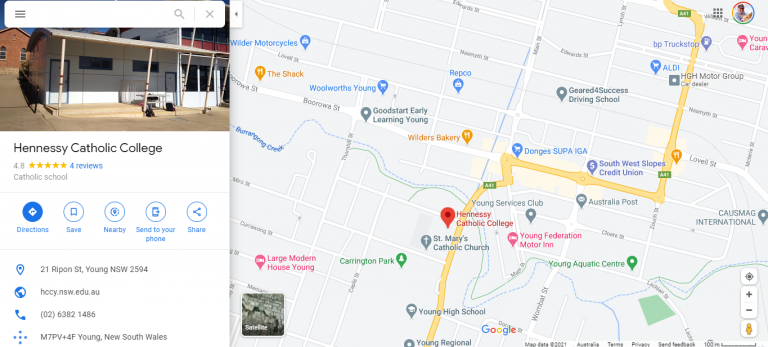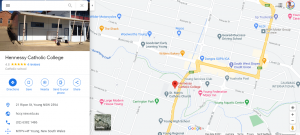 * Monday July 5th:  CRC Change Over Dinner at the Coolamon Sports Club, 6.30 for 7 pm
* denotes partner and guest night
GANMAIN HALL
23 April – This was such an amazing night of music.  Sometimes we don't realise what's available to us in our own backyard. Thanks to everyone who supports our beautiful hall because it really is a town treasure.
What a fabulous night!!! If you were one of the lucky ones who saw Bobby Alu & This Way North tonight we hope you enjoyed the show! Thank you to Festival of Small Halls Australia for bringing such talent to our village.
Thanks also to AGC volunteers & friends who cooked soups, ran the bar & spread the word, Rob for the Welcome to Country, Nik for being a great MC, Kate for her production magic, Harry for setting the mood, Bobby, Leisha & Cat… it was an EPIC show.  Thank you all for your support.
JUST FOR LAUGHS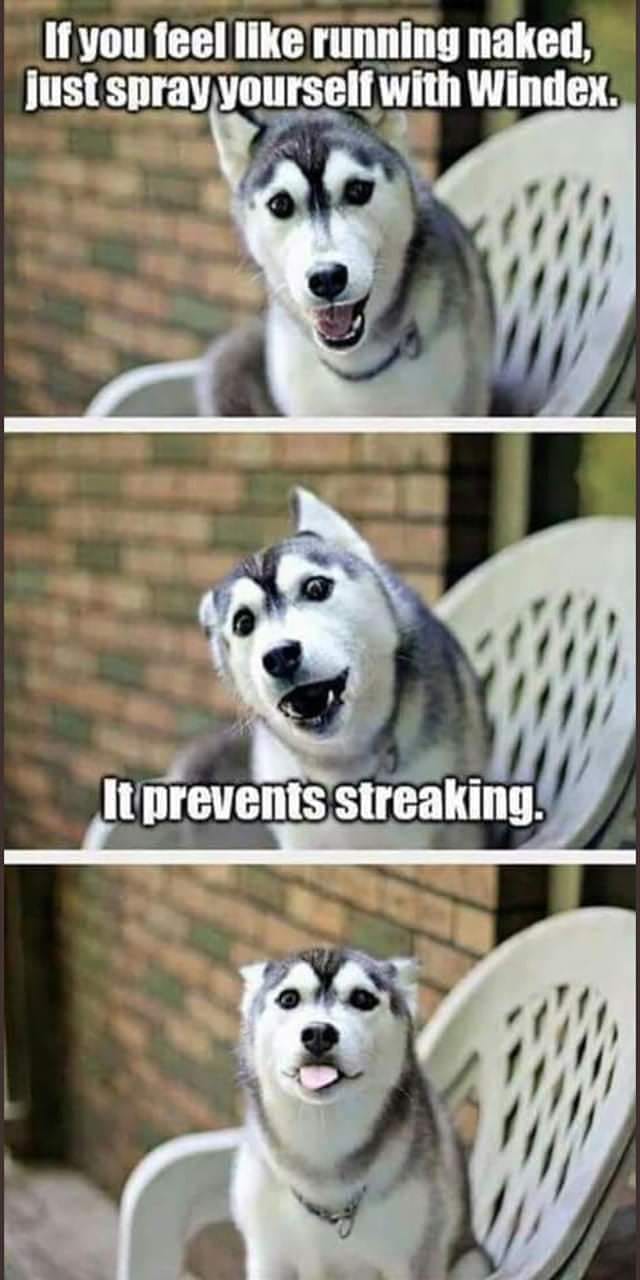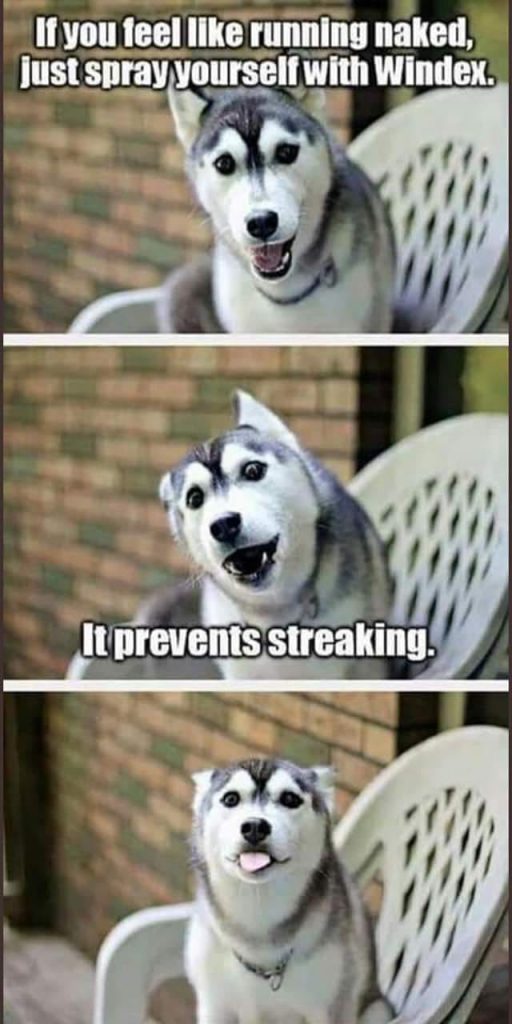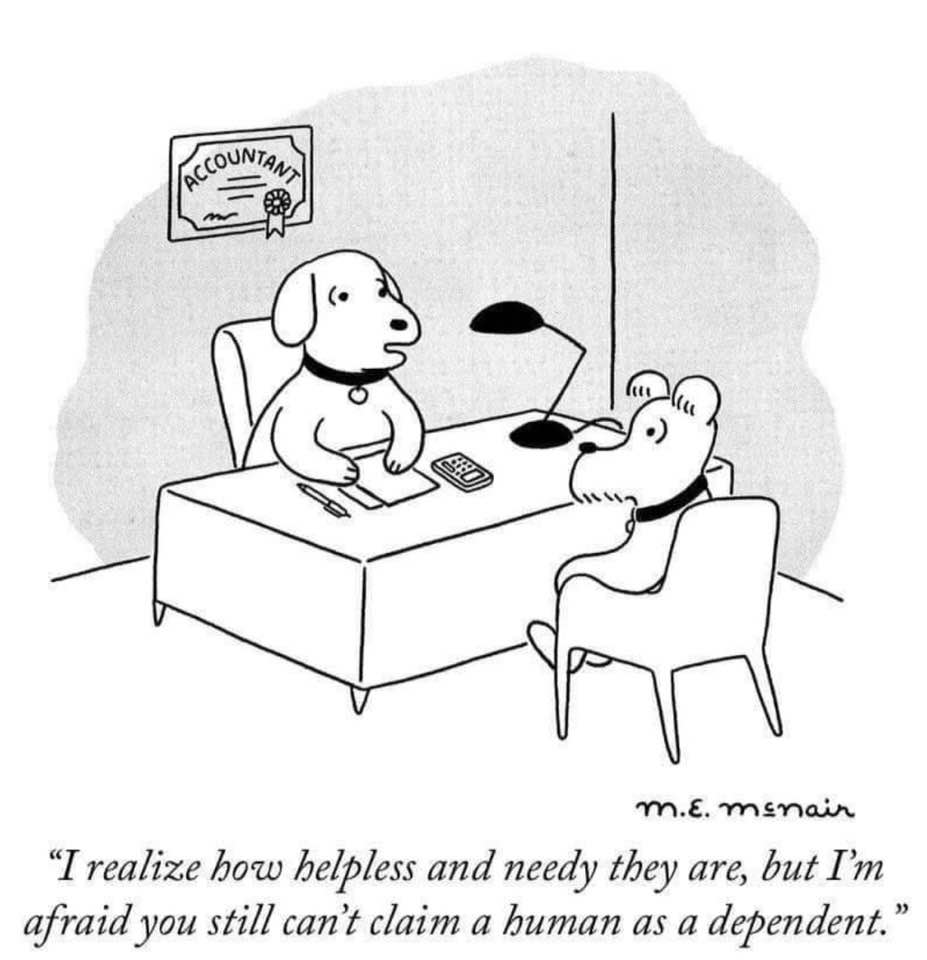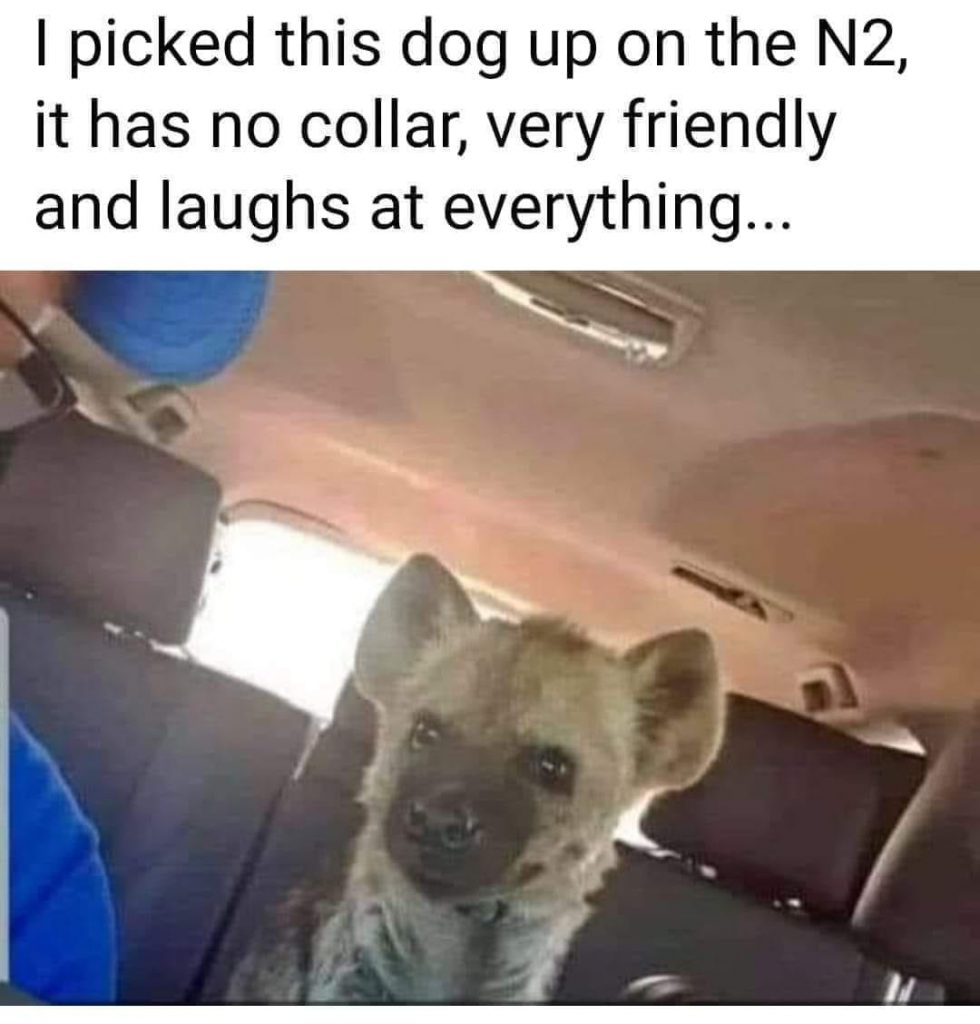 ELDERLY While working for an organization that delivers lunches to elderly shut-ins, I used to take my 4-year-old daughter on my afternoon rounds. She was unfailingly intrigued by the various appliances of old age, particularly the canes, walkers, and wheelchairs. One day I found her staring at a pair of false teeth soaking in a glass. As I braced myself for the inevitable barrage of questions, she merely turned and whispered, 'The tooth fairy will never believe this!'
THE PUZZLER
Answer to last week's puzzler: Eyelashes.

This week's puzzler:
Bruce needed to go to the store to buy some ingredients to cook with. He started writing them down:
Butter
Milk
Eggs
Baking Soda
Cashews
Oranges
Vinegar
Lemon Juice
What was Bruce making?
ROTARY NEWS
1)  DISTRICT 9705 ASSEMBLY
To all members of District 9705:
Dear John
Registrations are now open for the Club Development Seminars (previously known as District Assembly) that will be held at Young on the 15th May and Broulee on the 22nd May.
The Agenda has now been finalised and can be downloaded here
To register for either of the Seminars please click here  Due to Covid the venues have limited us to only 200 at each seminar so please register early and if you need accommodation for the seminars please book this soon.  There is no cost to attending the seminars and morning and afternoon teas and lunch will be provided so please ensure you add your dietary restrictions to the registration where asked.
Steve Hill  PDG 2016 – 18
District 9705 Learning and Development Committee chair
2) DISTEC 21
Click on the image below for a close encounter with DISTEC 21 thanks to Paul Murray for this bit of clever editing.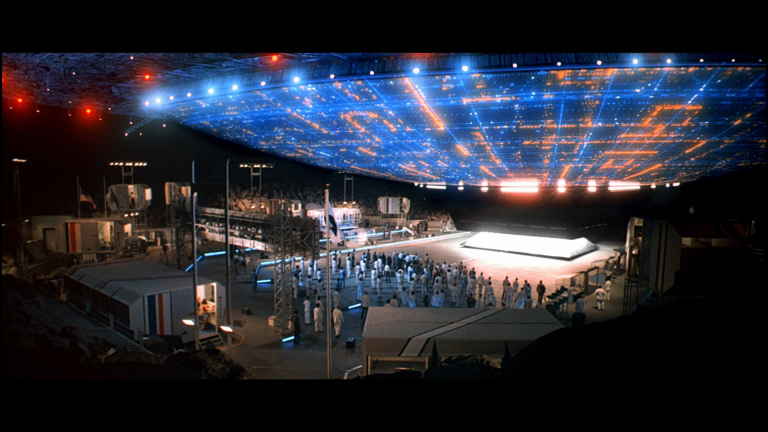 Welcome to the 
DisTec21 website.  
This page is the main resource for all information relating to the District 9705 Technology Training Seminar in Young on May 30th 2021.  The day starts at 10 am and goes till  4 pm.  The address is Young Shire Council, 189 Boorowa Street, Young.   Morning tea and lunch are included.
The training is targeted at club Presidents and Secretaries, however all Rotarians are welcomed. There is a very limited number of places available.   50 Rotarians is the maximum we can train.   So if you wish to participate in the training you must register first.  We are attempting to encourage clubs in the former district 9710 to attend the training since they have had less experience in the normal use of ClubRunner.  We are planning on providing a LIVE streaming of the day on the district's Youtube Channel and providing video recordings of speakers.
You are advised to register as soon as possible.  This training is a valuable opportunity that would commercially be very expensive to attend.  The day is funded by district 9705, and included with the training is morning tea and lunch and considerable resource materials.
We will provide training in beginning, intermediate and advanced ClubRunner.  In addition to this and perhaps more important, we will be training in the creation and development of news and stories…the basic building blocks of a newsletter, booklet, bulletin, web page, web story and directories.  The Rotarians from DisTec19's produced the stories for the
 DisTec Dispatch which is avaliable for your review.
  We will be refining and building upon this publication.   The use of ClubRunner to communicate our message to ourselves, our families, friends, communities and the general public is the core of the training day.
In addition to ClubRunner training, we will be using valuable software tools that will advance your I.T. skills.  A sample of the sessions include:
Photo, graphics, video and audio editing
Video Conferencing and video streaming using Zoom
Taking photos with your smartphone and uploading to ClubRunner and Facebook in minutes
April is  Maternal & Child Care Month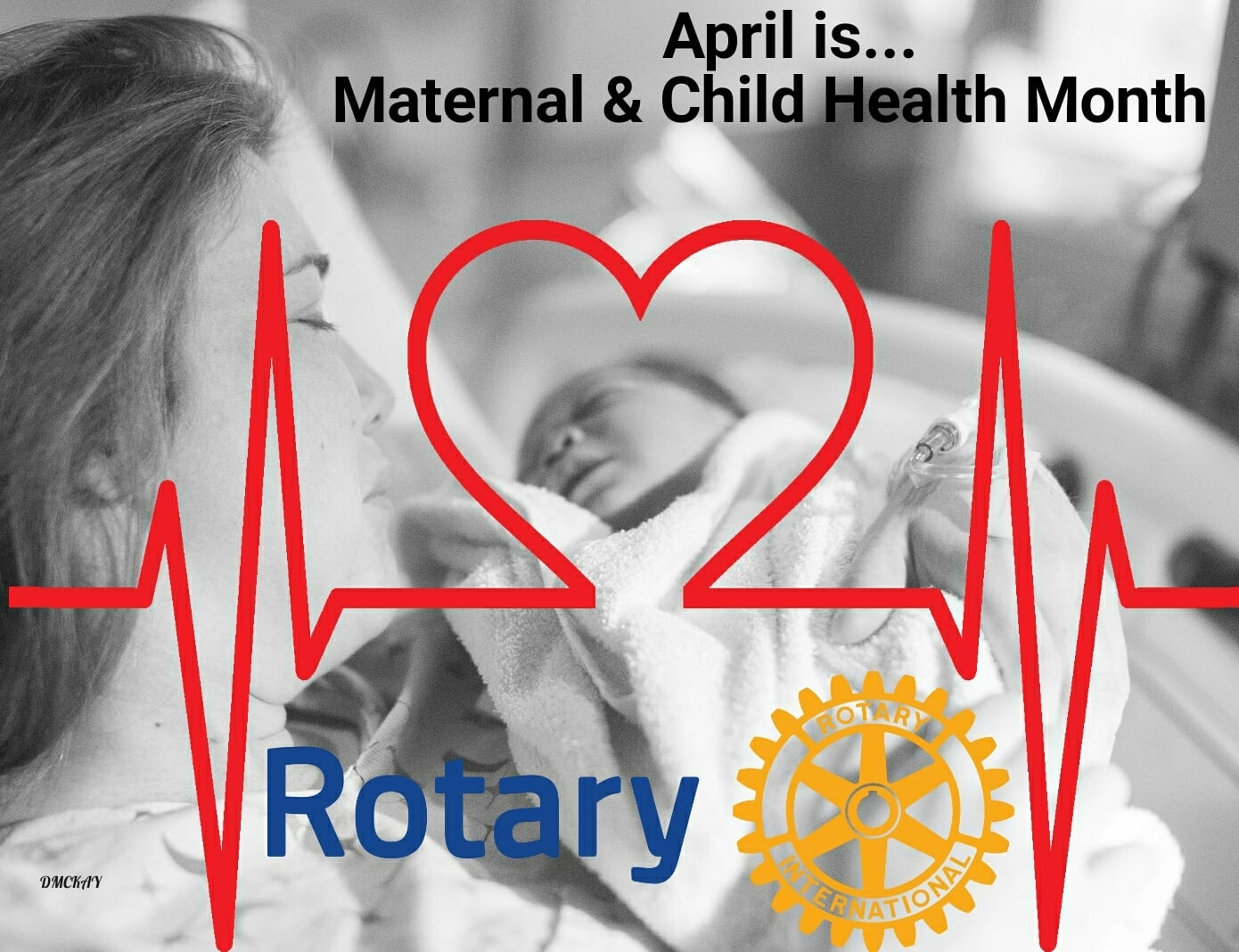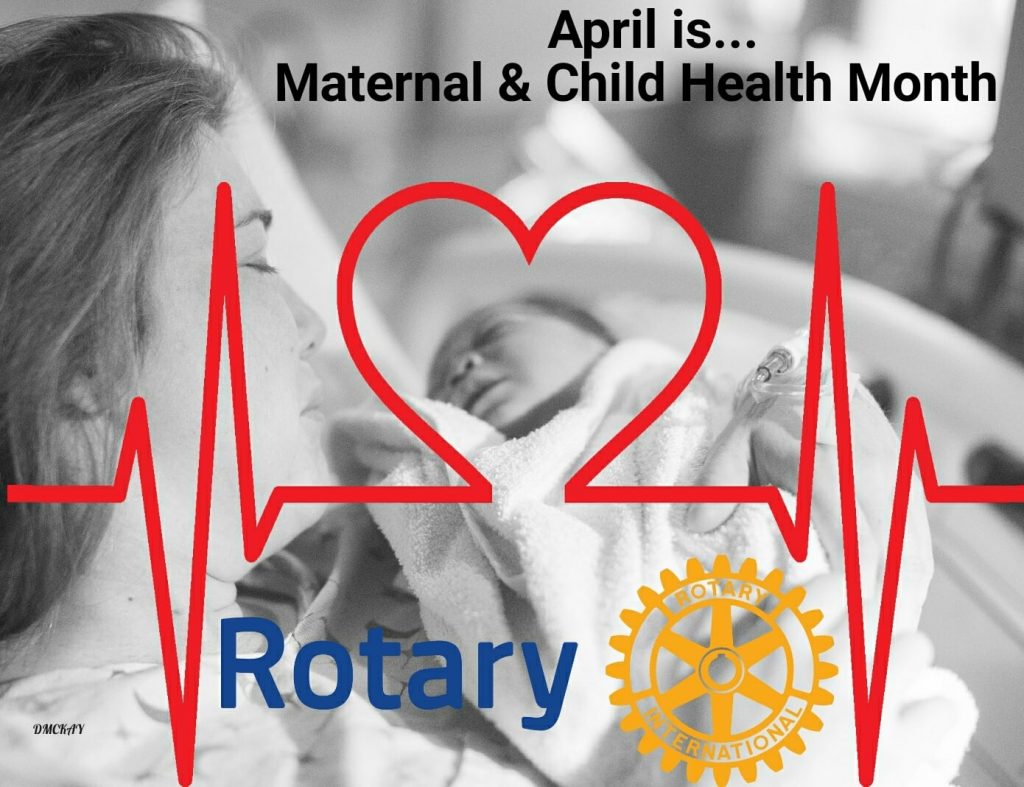 Graphics by Debbie Vance McKay from Canada.
ROTARY CLUB OF COOLAMON Inc. 2020-21
Chartered March 3rd, 1971; Sponsoring Club Narrandera Rotary Club
President: Howard Atkinson
President-Elect 2021-2022: Albert Suidgeest
President-Elect Nominee 2022-2023: Paul Weston
Secretary: John Glassford
Treasurer: Henk Hulsman
Rotary Foundation Director: Neil Munro
Membership Director: Dick Jennings
Service Projects Director 1: Albert Suidgeest
Service Projects Director 2: Dave McKinley
Youth Services Director: Anne Rzeszkowski
Club Admin Director:  Paul Weston
Public Image Director: Grahame Miles
Immediate Past President: Daryl Breust
Sergeant @ Arms: Albert Suidgeest
Bulletin Editors: Paul Weston and John Glassford
Webmaster: John Glassford