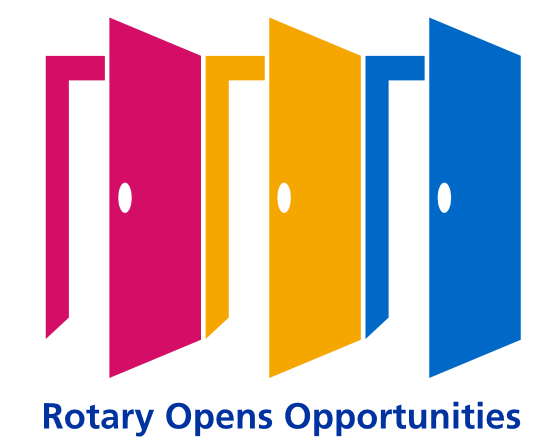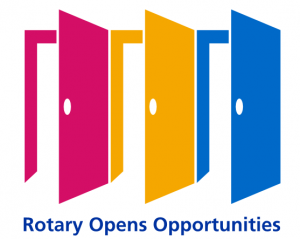 Week of September 14th
The club continues to meet in person at the Coolamon Sport and Rec Club, although with greater spacing between attendees than some would like!  Nonetheless, it's great to be able to meet face to face.  Following routine weekly business at the meeting, Paul gave an update on COVID-19 after reading an interesting report describing recent findings about how the virus affects the body.  Rather than primarily being a respiratory virus, the SARS-Cov-2 virus (the virus that causes the disease) actually attacks the vascular system.  Researchers at the Oak Ridge National Laboratory in Oak Ridge, Tennessee, performed a detailed analysis of genes in the cells of victims of COVID-19 and compared them with healthy individuals, and found that one protein, in particular, was affected by the virus: bradykinin.  Bradykinin is involved in regulation of blood pressure, but levels are normally tightly controlled (the protein is rapidly broken down in the body–i.e. in a matter of seconds.  The researchers found that the gene coding for production of bradykinin was greatly amplified in COVID-19 sufferers.  Elevated levels of bradykinin would lead to leakage of fluid from blood vessels throughout the body, not just in the lungs.  This explains many of the symptoms observed in patients with COVID-19, including difficulty breathing, brain abnormalities, heart problems and the unusual symptom known as COVID toe, in which bruising occurs in the toes (the result of damage to blood vessels in the toes).  Another very revealing finding was the fact that infection with SARS-Cov-2 leads to increased production of hyaluronic acid, which seeps into the lungs when capillaries leak plasma into the alveoli (where gas exchange takes place in the lungs); the result is the formation of a hydrogel, a jelly-like substance which makes it nearly impossible for oxygen to enter the blood vessels in the alveoli.  This explains why many COVID-19 victims are not helped by ventilators even though these devices ensure that there's plenty of oxygen in the lungs.  These findings offer hope of medical therapy to assist COVID-19 victims; there are currently a number of drugs designed to lower the level of bradykinin in the blood, so these medicines may help alleviate some of the symptoms of the malady.  These drugs would not be "cures" for COVID-19, but they might relieve suffering and spare the lives of victims until an effective vaccine can be developed for COVID-19.
The evening concluded with another rousing fine session from Sargent-at-Arms Albert and a raffle.
OTHER NEWS
A.  NEWS FROM THE CRC BOARD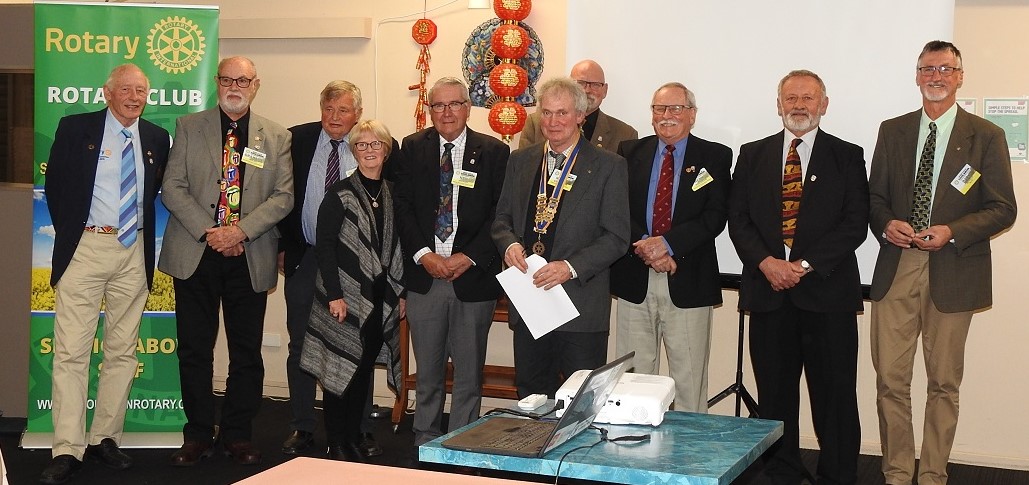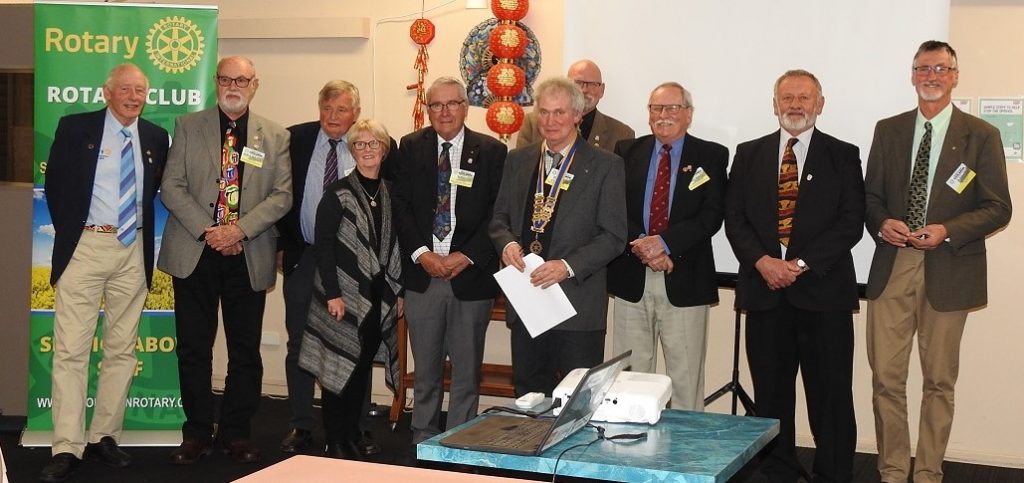 ITEMS OF NOTE FROM THE LAST BOARD MEETING:
Monster Raffle to start in October dates to be announced in the bulletin.
Going with PayPal Point Of Sale terminal to enhance ticket sales and other fund raising.
Donation of $300 to Legacy approved.
Volunteers for the Coolamon Community Chronicle required to chase up advertising.
Appeal to members to contribute articles for Sally Farmer for the CCC.
Catering at Watenbadgery NSW State Junior Cycling championship October 17 and 18th volunteers needed.
AGM Nominations required for Rotary year 2021-2022.
B.  ROTARY INTERNATIONAL PEACE DAY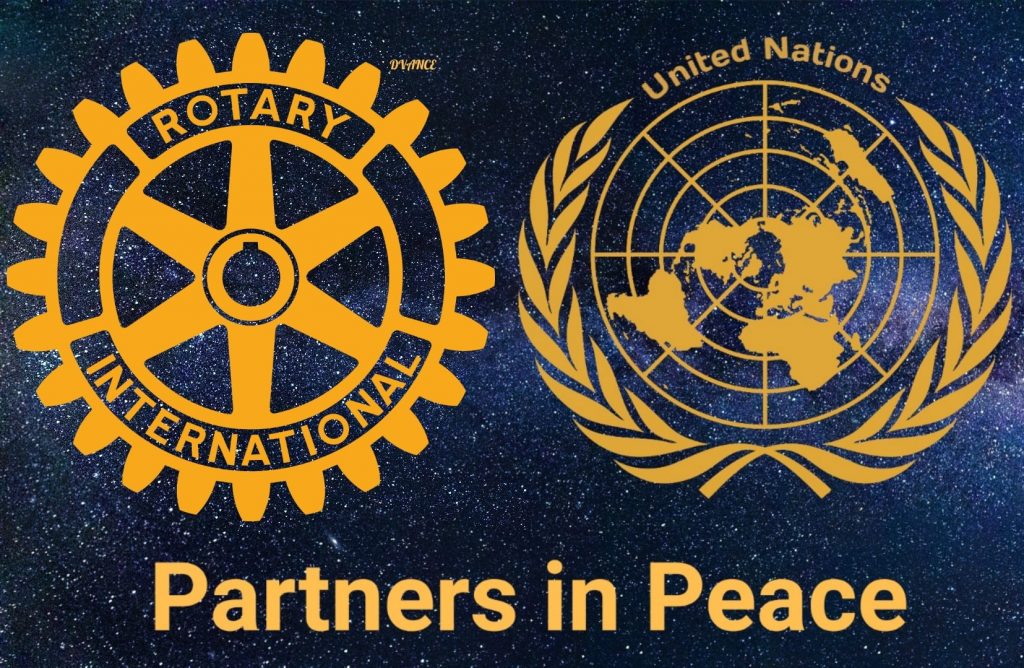 Monday September 21st 2020.
International Peace Day is on 21st September, 2020 and there is a lot that we can do. As we approach the event, why not take a free Training course at the Rotary Positive Peace Academy or even turn our club into a Peacebuilder Club?
DIARY
Saturday-Sunday 19th and 20th of September:  Zone 8 ZOOM Virtually Alice conference
Monday September 21st International Peace Day
Monday, September  21st – Regular meeting. Coolamon Sport & Rec Club, 6:30 for 7 pm.
Monday, September  28th – Speaker meeting. Guest speaker: TBA.  Coolamon Sport & Rec Club, 6:30 for 7 pm.
Monday, October 5th  – No Meeting (Labor Day Holiday)
Thursday, October 8th – BINGO.  Allawah Community Centre, 6:45 – 10:00 pm.  Roster: Paul (captain), John B, Dave and Brian.
Monday, October 12th-Club Assembly.  Coolamon Sport & Rec Club, 6:30 for 7 pm.
Wednesday, October 14th – Board meeting. The Old Convent, Coolamon, 7:30 pm.
Saturday and Sunday October 17-18th Watenbadgery Catering NSW Junior Cycling Championship, Wantabadgery.
Monday, October  19th – Guest Speaker Greg Wootton, Temora Rotary Club. Coolamon Sport & Rec Club, 6:30 for 7 pm.
Saturday October 24th.  Monster Raffle Starts in Coolamon.
Friday October 30th.  Monster Raffle selling in Ganmain.
Monday, November 9th – Annual General Meeting.  Coolamon Sport & Rec Club, 6:30 for 7 pm.
Thursday, November 12th – BINGO.  Allawah Community Centre, 6:45 – 10:00 pm.  Roster: Grahame (captain), Garth, Bern and Alex.
Monday November 23rd – District Governor Dr. Michael Moore AM Visit via Zoom 6.30 for 7 pm
Thursday December 10th – BINGO.  Allawah Community Centre, 6:45 – 10:00 pm
REMINDERS
Watenbadgery Saturday and Sunday 17-18th October Catering for the NSW Junior Cycling Championships, volunteers wanted all hands on deck.
Coolamon Rotary Club AGM Monday November 9th 2020.  President-Elect Albert will be looking for volunteers to serve on his board for 2021-2022.  All positions are as a rule declared vacant at the AGM and will be filled on that night.  Please contact Albert if you are interested in serving on his board.
THE PUZZLER
Answer to last week's puzzler: Turn one switch on and leave it on, leave one off, and turn the third switch on for a minute and then turn it off.  Then go into the other room and look at the lamps; the one with the globe lit is obviously connected to the switch that was left on.  Then feel the two unlit globes; the one that's cool is controlled by the switch that was left off, and the one that's warm is controlled by the switch that was turned on and then off before you left the room with the switches.
This week's puzzler: What word contains 26 letters, but has only three syllables?
ROTARY NEWS
1. Dr. ANTHONY FAUCI PHF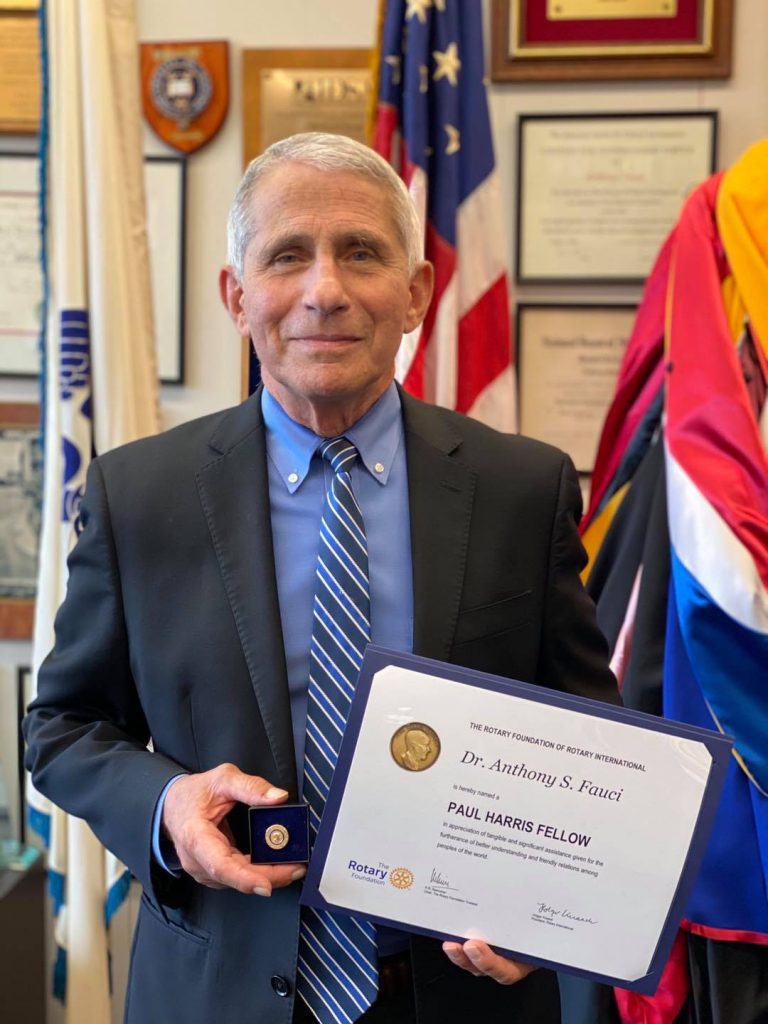 New Paul Harris Fellow Dr. Anthony Fauci from Marc Harris of Rotary International.  Dr. Anthony Fauci and Ambassador Colonel Dr. Deborah Birx were nominated for PHF by Marc Harris. The Rotary eClub of Florida awarded him the honor for their civil service to the United States and the World. You can read the entire account and ceremony here: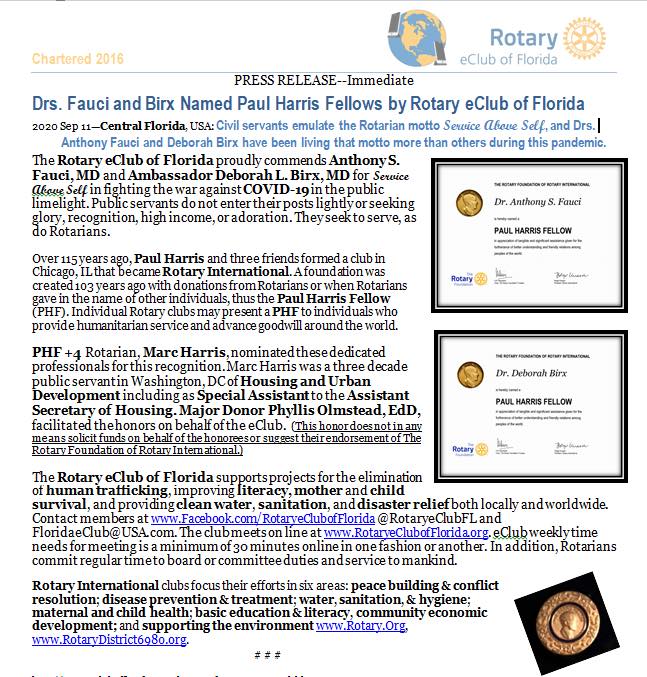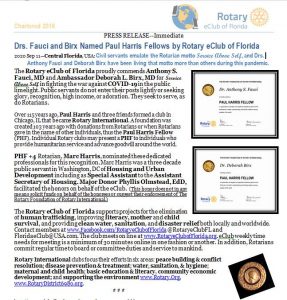 2. THE FOUR WAY TEST
One of the world's most widely printed and quoted statements of business ethics is The Four-Way Test, which was created in 1932 by Rotarian Herbert J. Taylor (who later served as RI president) when he was asked to take charge of a company that was facing bankruptcy.
This 24-word test for employees to follow in their business and professional lives became the guide for sales, production, advertising, and all relations with dealers and customers, and the survival of the company is credited to this simple philosophy. Adopted by Rotary in 1943, The Four-Way Test has been translated into more than a hundred languages and published in thousands of ways.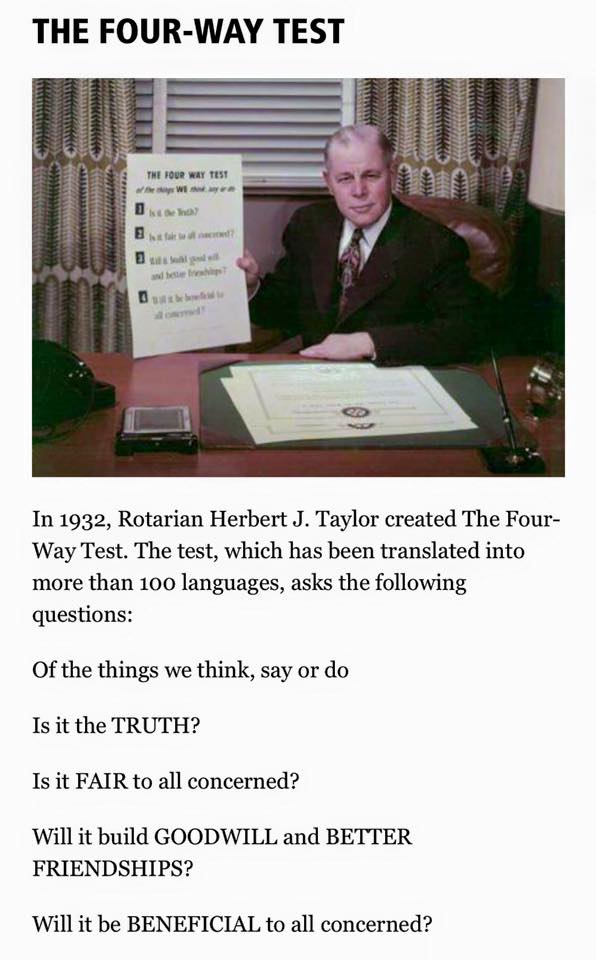 JUST FOR LAUGHS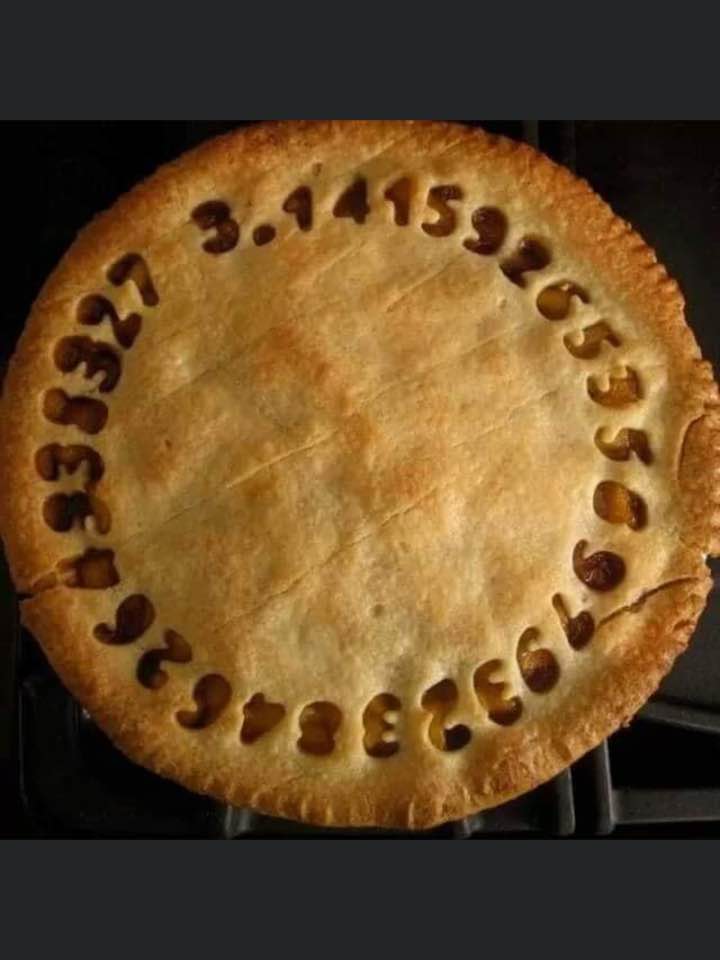 Some will get this.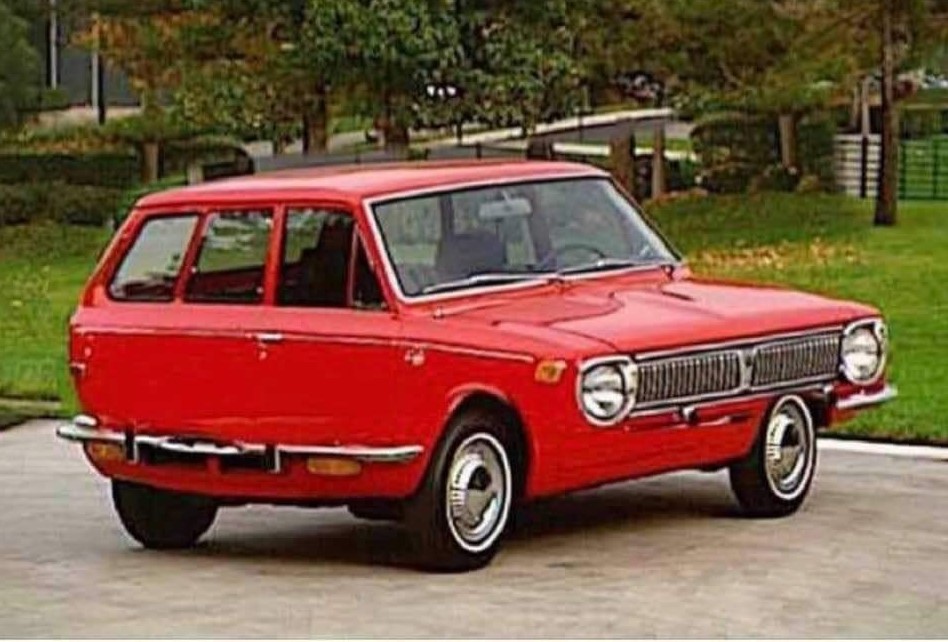 Car designed by a committee.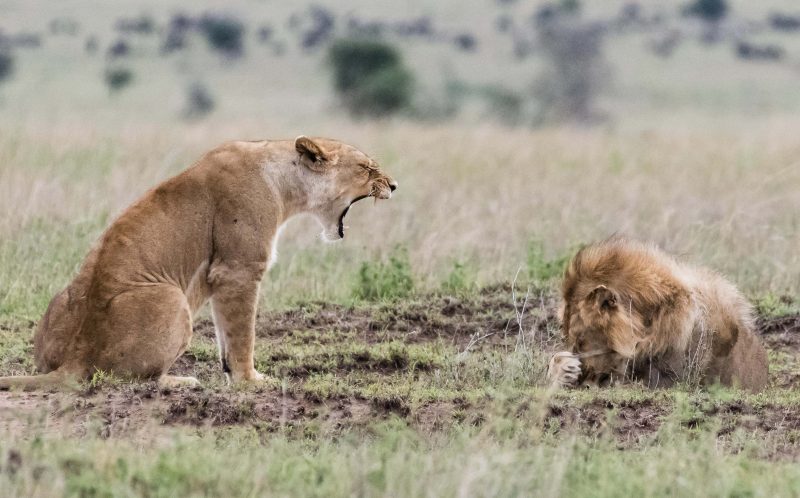 Caption this!
Photo by George Hart/Caters News
ROTARY CLUB OF COOLAMON Inc. 2020-21
Chartered March 3rd, 1971; Sponsoring Club Narrandera Rotary Club
President: Howard Atkinson
President-Elect: Albert Suidgeest
Secretary: John Glassford
Treasurer: Henk Hulsman
Rotary Foundation Director: Neil Munro
Membership Director: Dick Jennings
Service Projects Director 1: Albert Suidgeest
Service Projects Director 2: Dave McKinley
Youth Services Director: Anne Rzeszkowski
Club Admin Director:  Paul Weston
Public Image Director: Grahame Miles
Immediate Past President: Daryl Breust
Sergeant @ Arms: Albert Suidgeest
Bulletin Editors: Paul Weston and John Glassford
Webmaster: John Glassford
September is Rotary Basic Education and Literacy Month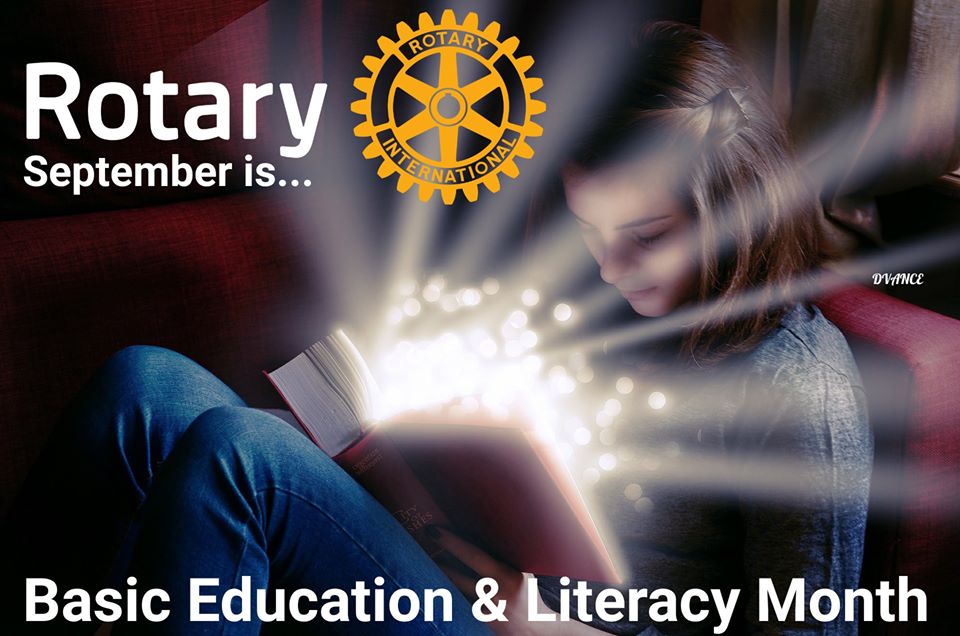 Graphic by Debbie Vance from Rotary Club of Ucluelet BC Canada