Coolamon Rotary News Bulletin #08

AUGUST IS ROTARY MEMBERSHIP MONTH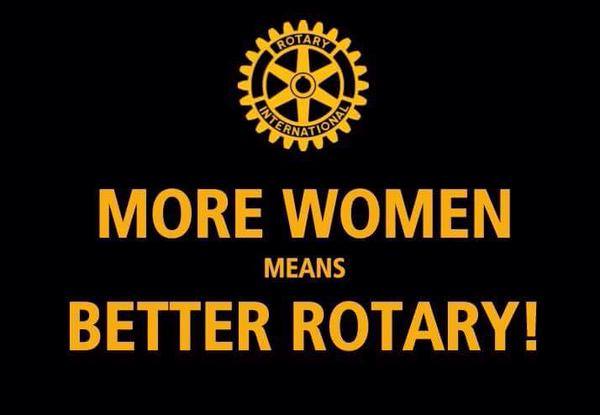 Our three Lady Rotarians: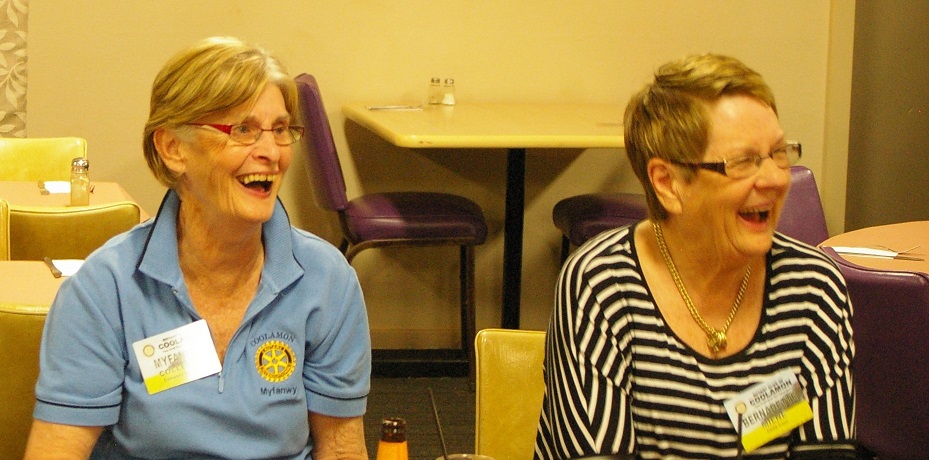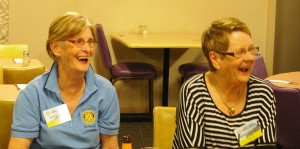 Myffy Collette and Bernadette Milne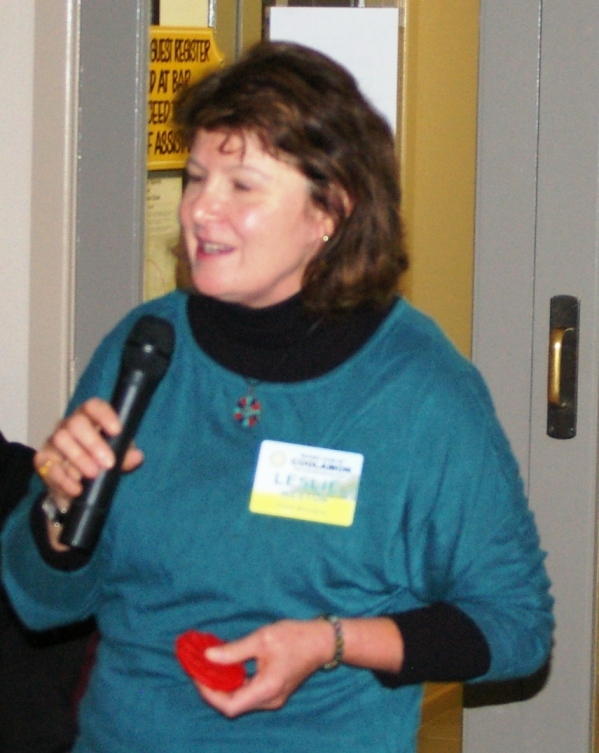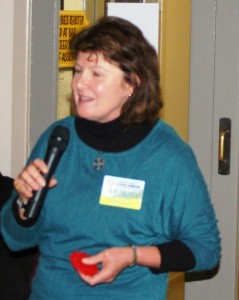 Dr. Leslie Weston
PROUD TO BE A ROTARIAN
Why did you join Rotary?  So many good reasons Service Above Self covers just about all the avenues we can serve within Rotary.  I chose international service but sometimes many other reasons and events go to confirm that there is no better organisation to belong to.  This week many Rotarian friends joined to present some of the proceeds from the Rotary Mount Kenya ANZAC Day 2015 Climb to Legacy Australia.  Here are a few photos from the event held at Legacy House in Wagga Wagga on Friday.
So many excellent reasons to join Rotary.
MEETING MONDAY AUGUST 24th. 2015
Last night we had many guests too numerous to list here however notable guests were DG Gary Roberts and Marilyn Roberts with PDG John Egan and Maria Egan attending. The reason to hear Grahame Miles talk on Liverpool and the musicians that Liverpool produced.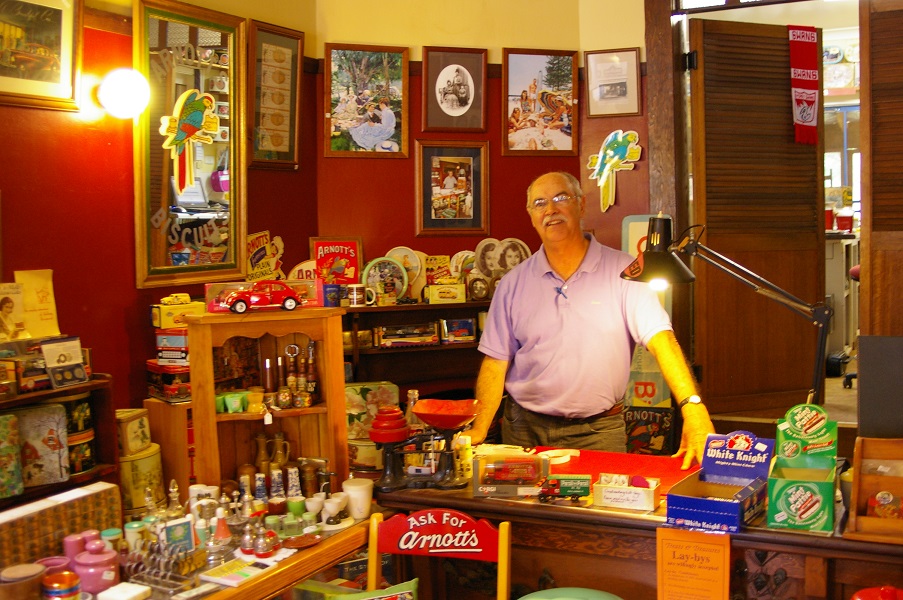 Grahame Miles in his shop Treats & Treasures in Coolamon.
Grahame and Sharon Miles visited Liverpool and other parts of the UK recently and came back with a wonderful talk on their visit to Liverpool and in particular to the Cavern.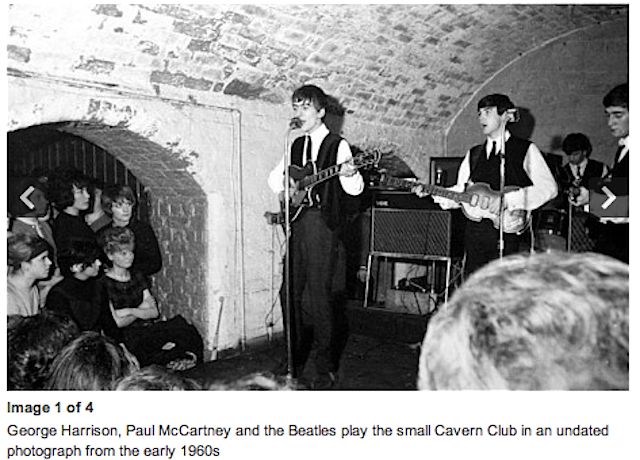 The first concert by the Beatles at The Cavern Club, over a lunchtime on 9th February 1961 – 54 years ago – was hardly an auspicious affair.
Grahame spoke at length of the artists that Liverpool produced in the 60's and we even sang along to some of the songs.  Liverpool was heavily bombed during WWII and the spirit of the people was lifted by music and some great music.
Grahame encouraged us all to visit Liverpool and the many museum there dedicated to that time when Cilla Black and The Beatles reigned supreme.   Grahame finished his talk with a tribute to the late Cilla Black.
Diary Reminders
 *Monday 31st August. Guest Speaker PP Phil McIntosh Wollundry Rotary on the Wollundry Cycle Race Sunday October 4th including the Beer and Cider festival.
Saturday 5th and Sunday 6th September.  Canberra Australian Rotary Success Conference & Youth Summit 2015 At the Hellenic Club.
*Monday 7th September Guest Speaker: Steve Exton " Something Interesting"
Friday-Sunday 11-13th September Cool Grass in Coolamon.  Volunteers for breakfast caravan duties on Sunday 13th morning at Marg and Garth's Home.  Details will follow.
Saturday September 19th.  Rebuild Nepal Spirit of Community.  Speakers Marg and Garth Perkin at Allawah Community Centre at 3.00 pm.  With the Coolamon Dance Whisperers.
Thursday 10th September BINGO Roster: Grahame Miles (Captain), Garth Perkin, Dick Jennings, Dave McKinley.
Monday 14th Fellowship Meeting followed by the September Board Meeting.
*Monday 21st September Matt Quade: "Security in Afghanistan, Libya and Somalia- A Hands on Experience."
*Monday 5th October NO MEETING Labor Day NSW Holiday.
Saturday 24th October Coolamon & Ganmain Hospital Fete at Ganmain.
Monday 26th October AGM and Election of Office Bearers for 2016-2017.
Friday November 6th Light the Night Leukemia Foundation in memory of Greg Armstrong.  Details to follow.
Friday 22nd – Sunday 24th April 2016 D9700 Conference in Wagga Wagga.
Saturday 28th May 2016 – Wednesday June 1st Seoul RICON South Korea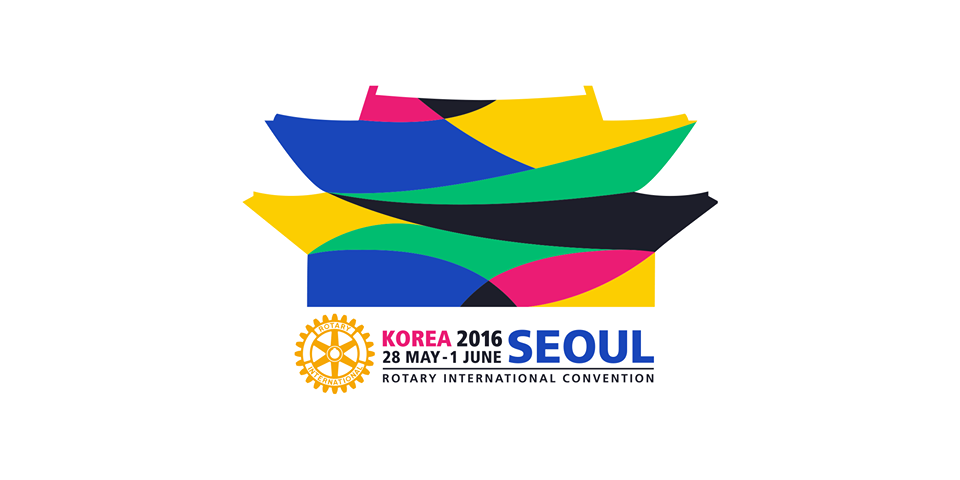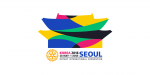 *Partners and Guests Night.
Apologies for Monday meetings call Ian Jennings on 0428 492 157  BY FRIDAY 12.00 pm.
ON THE LIGHTER SIDE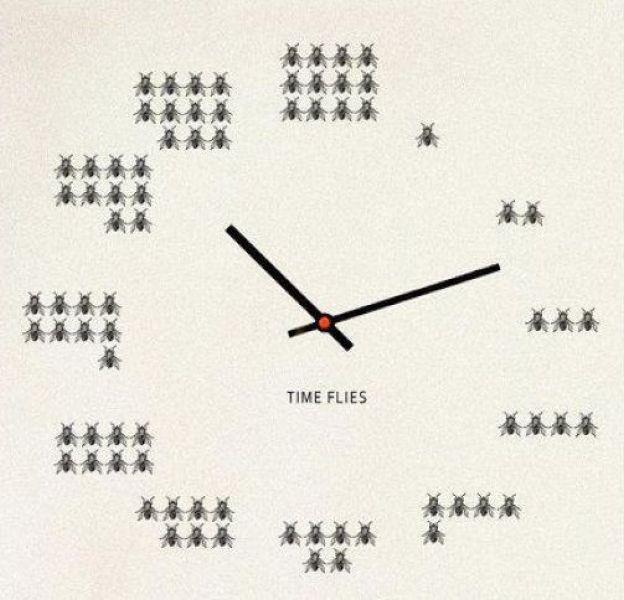 On the first day, God created the dog and said, "Sit all day by the door of your house and bark at anyone who comes in or walks past. For this, I will give you a life span of twenty years."
The dog said, "That's a long time to be barking. How about only ten years and I'll give you back the other ten?"
So God agreed……
On the second day, God created the monkey and said, "Entertain people, do tricks, and make them laugh. For this, I'll give you a twenty-year life span."
The monkey said, "Monkey tricks for twenty years? That's a pretty long time to perform. How about I give you back ten like the dog did?"
And God agreed……
On the third day, God created the cow and said, "You must go into the field with the farmer all day long and suffer under the sun, have calves and give milk to support the farmer's family. For this, I will give you a life span of sixty years."
The cow said, "That's kind of a tough life you want me to live for sixty years. How about twenty and I'll give back the other forty?"
And God agreed again…… On the fourth day, God created humans and said, "Eat, sleep, play, marry and enjoy your life. For this, I'll give you twenty years."
But the human said, "Only twenty years? Could you possibly give me my twenty, the forty the cow gave back, the ten the monkey gave back, and the ten the dog gave back; that makes eighty, okay?"
"Okay," said God. "You asked for it."
So that is why for our first twenty years, we eat, sleep, play and enjoy ourselves. For the next forty years, we slave in the sun to support our family. For the next ten years, we do monkey tricks to entertain the grandchildren. And for the last ten years, we sit on the front porch and bark at everyone.
Life has now been explained to you.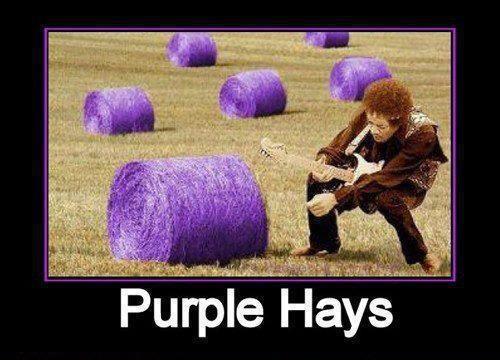 ROTARY INTERNATIONAL PRESIDENT
 K.R. "RAVI" RAVINDRAN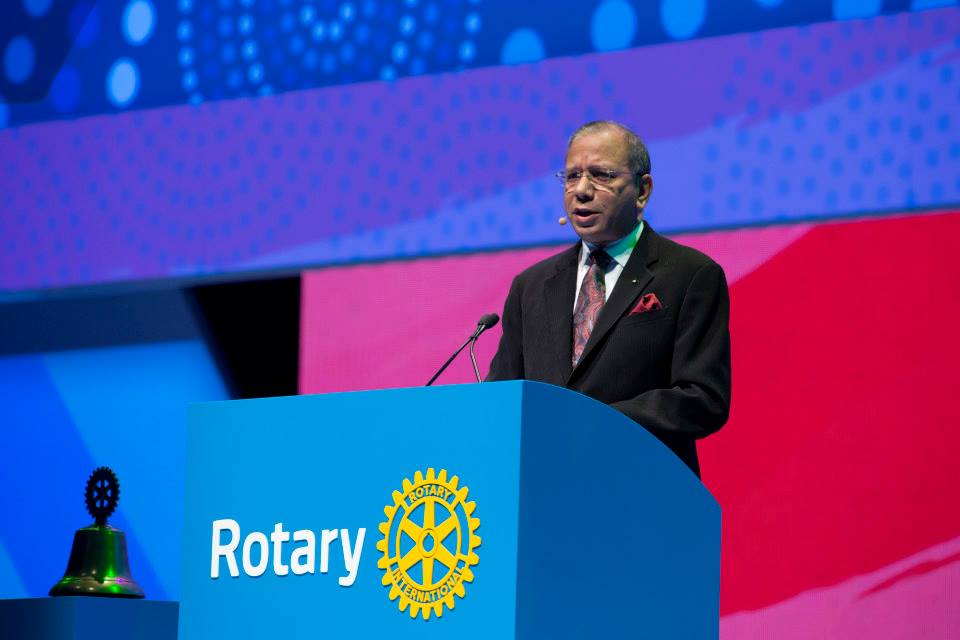 DISTRICT GOVERNOR GARY ROBERTS D 9700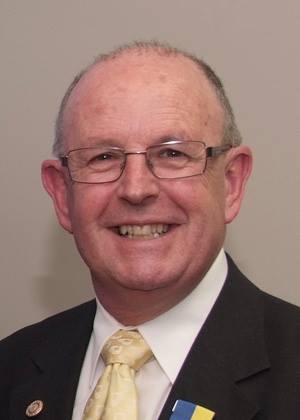 PDG Fred Loneragan, John Glassford David Scoble Legacy President Wagga Wagga and DG Gary Roberts.  
Presentation of the proceeds form the Rotary Mount Kenya 2015 ANZAC Day Climb at Legacy House in Wagga Wagga Friday 21st August 2015.
 
From the Rotary Club of Kooringal..a unique incentive for Membership Development!
Sid Clarke generously offered to donate an excellent pewter mug, engraved, to new members who join this year. So, let's keep a lookout for new members who can commit to community service and in return enrich their life. Membership month is still on, so it would be good if a member or two can take the initiative and invite a prospective member to the meeting this coming Wednesday, August 26, which features a useful speaker and topic.
ROTARY INFORMATION
I have been asked to explain what is a Paul Harris Fellow?  This information comes from our neighbouring District 9710 centered around Canberra.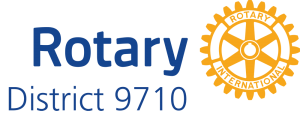 What is a Paul Harris Fellow?
When $US 1,000 is contributed to The Rotary Foundation, a request can be made for an individual to be recognised as a Paul Harris Fellow; that person can be a Rotarian or a member of the community who is not a Rotarian.
Some of the misconceptions or misunderstanding surrounding a Paul Harris Fellow are:
There is no such thing as a Paul Harris Fellowship, and it is not an award; it is simply recognition. When a Club contributes $US 1000 to The Rotary Foundation, the Club sets its own criteria for naming a Paul Harris Fellow. Usually this is done to recognise an outstanding commitment to the Club or the community.
A personal contribution of $US1000 and the subsequent recognition of a Paul Harris Fellow should be encouraged not criticised; it is a donation to The Rotary Foundation, Rotary's own charity and, therefore, every Rotarian's own charity.
Recognition as a Paul Harris Fellow was never intended to be an award and certainly is not Rotary International's highest award, although it is an honour to be named a Paul Harris Fellow.
Honorary Membership is the highest distinction that a Club may bestow on a Rotarian and should only be bestowed in exceptional cases for meritorious service in the furtherance of Rotary ideals and for support of the Rotary cause.
Club Presidents may also award one Avenues of Service Citation each year to a Club Rotarian.
The highest award an individual Rotarian can receive is the Service Above Self Award; only a maximum of 150 are awarded each year by the Board of Rotary International.
Being named a Paul Harris Fellow is not unique. There are over 1.2 million Paul Harris Fellows worldwide.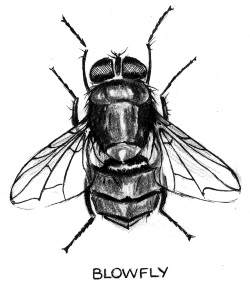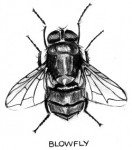 Rotary International Convention 2016 SEOUL.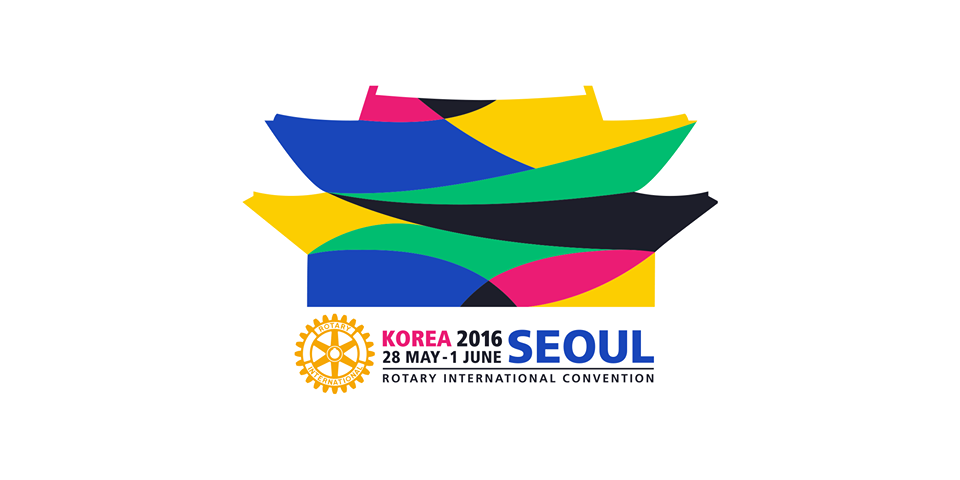 The 2016 Rotary Convention is your chance to meet Rotary members from around the globe. You'll reconnect with old friends and make new ones while exploring different cultures and exchanging ideas for a better world.
Something for every Rotarian
Whether you've just joined Rotary or are a longtime club member, our annual convention will deepen your understanding and appreciation of Rotary. You'll make personal connections on a global scale, discover new ideas for making positive change, and return to your club inspired and energized to take action. All this and the chance to explore Korea's capital, Seoul.
The Seoul convention will be a unique experience highlighted by once-in-a-lifetime activities arranged by the Host Organization Committee:
Tour Korea with local Rotary members
Enjoy stirring music and dance performances by local artists
Show off your talents at the Rotary Family Talent Contest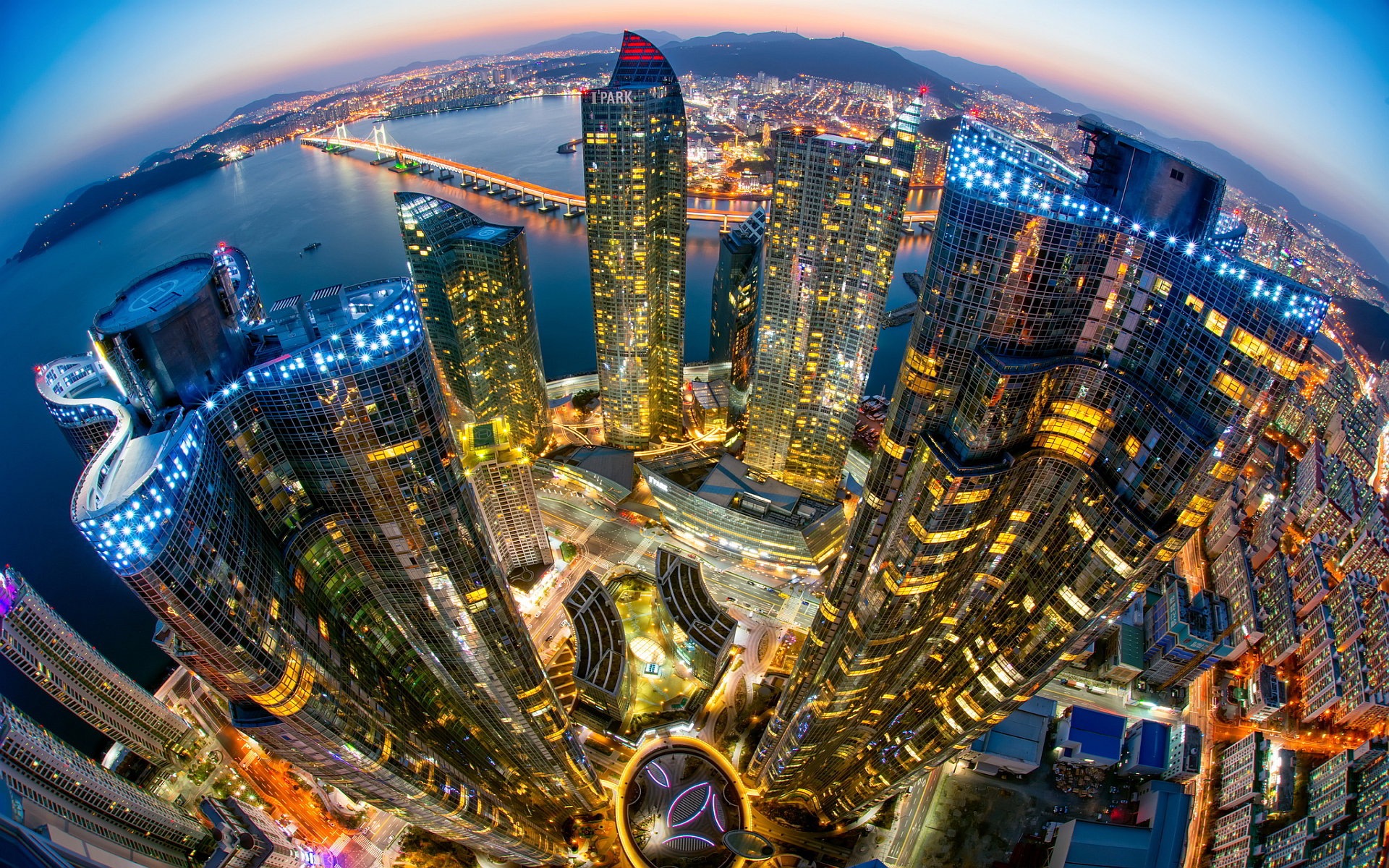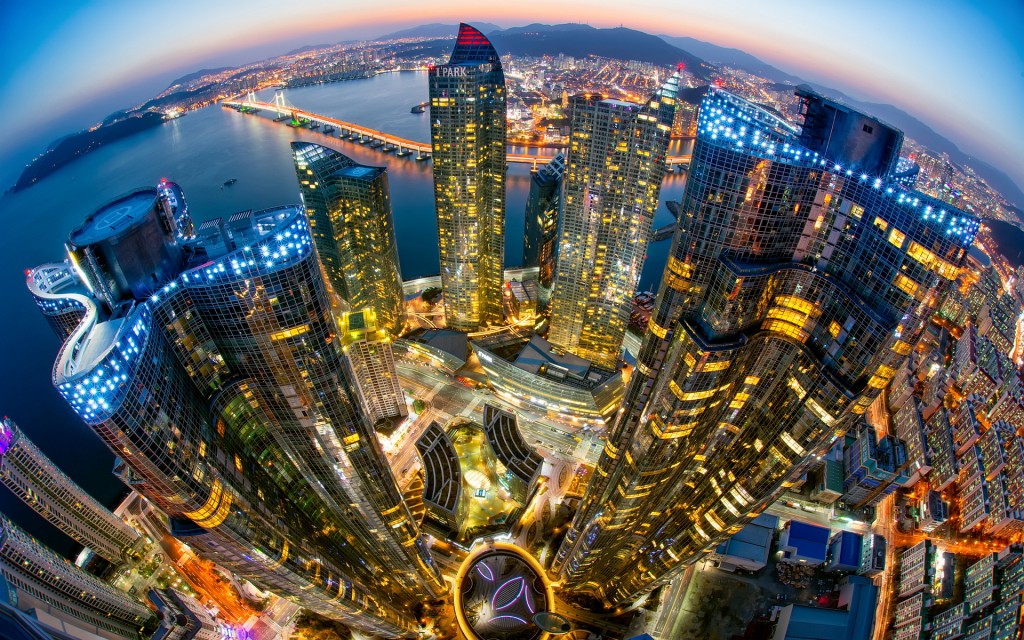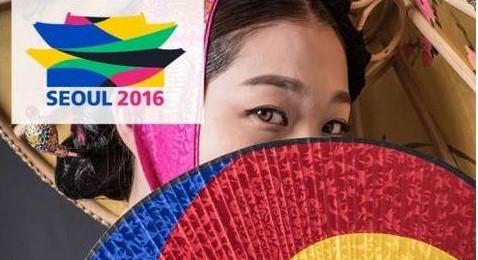 LATEST NEWS FROM RAGES.
Dr. William Fowlds. Exclusive message.
Our rhino consultant Dr. William Fowlds sends us a special message.
Besureis appeared in concert in London over the weekend singing this composition of theirs called Say NO!  It is a protest on hunting.
Duke Ingram and Rubin Besureis make up the core of this band great lyrics and an inspiring message.  Duke and Rubin are responsible for the amazing signatures that we have received for our poster campaign.

ONLY IN AFRICA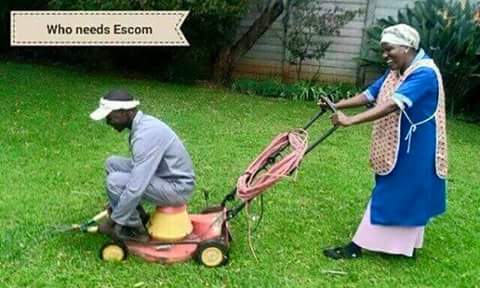 This for our friends in South Africa going through load shedding.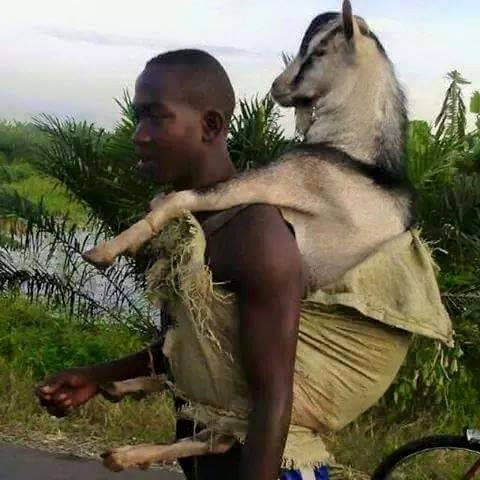 This one for President Wayne and Helen Lewis.
FOOTNOTE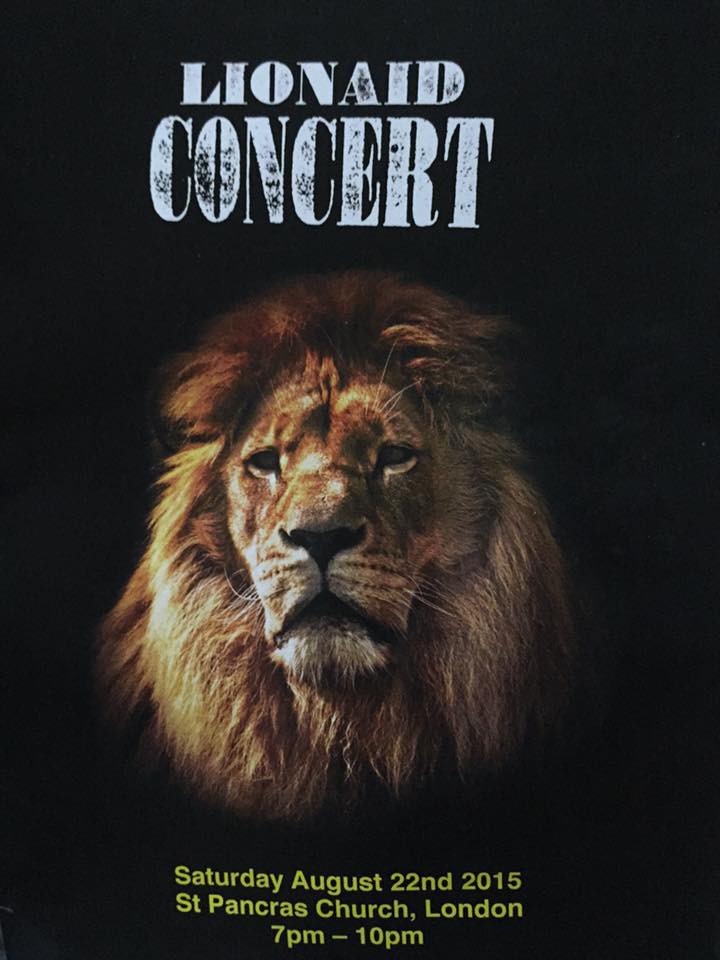 RAGES and Coolamon Rotary on the big screen in Saint Pancras Church of England in London for Lion AID:
This last Friday Lion AID put on a concert in Trafalgar Square and Saint Pancras Church in London.  Part of the night included a video message from Dr Jane Goodall and John Glassford Chair RAGES.
Duke Ingram and his band Besureis sang for the lions and especially for Cecil.
Here are some photos of the night.  Click on the thumb nail for a larger version.
PLEASE CALL ME ANYTIME 02 6927 6027.
Bulletin Editor and Web Site:  John Glassford
Yours in Rotary John Glassford Chair 2014 -2016
Rotarian Action Group for Endangered Species
Don't  forget to regularly check our club web site for current information such as bingo rosters and various newsletters from the District Governor, the School of St. Jude's, the monthly membership on the move newsletter as well as several other club bulletins.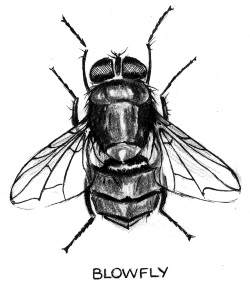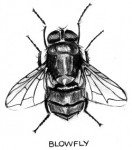 Rotary International President K.R. "Ravi" Ravindran
Governor of District 9700 Gary Roberts
Coolamon Club President  Wayne Lewis
Coolamon Club Secretary Paul Weston
Club Treasurer  Henk Hulsman
Coolamon Rotary Club Inc. P.O. Box 23 COOLAMON N.S.W. 2701
Websites of Interest
Coolamon Rotary Club: http://coolamonrotary.com
Road MAPS to Africa a Coolamon Rotary Project: http://www.mountainsofthemoon.org/
Rotary Down Under on line: http://flipflashpages.uniflip.com/2/26587/49598/pub
Mount Kenya 2015 Web Site incorporating the ORK: http://theork.com/
Our Rotary Centennial Twin Club Hout Bay, Cape Town, South Africa: http://www.rotaryhoutbay.org
Rotarian Action Group for Endangered Species RAGES: http://www.endangeredrag.org/#