Coolamon Rotary News Bulletin #15
OCTOBER IS VOCATIONAL SERVICES  MONTH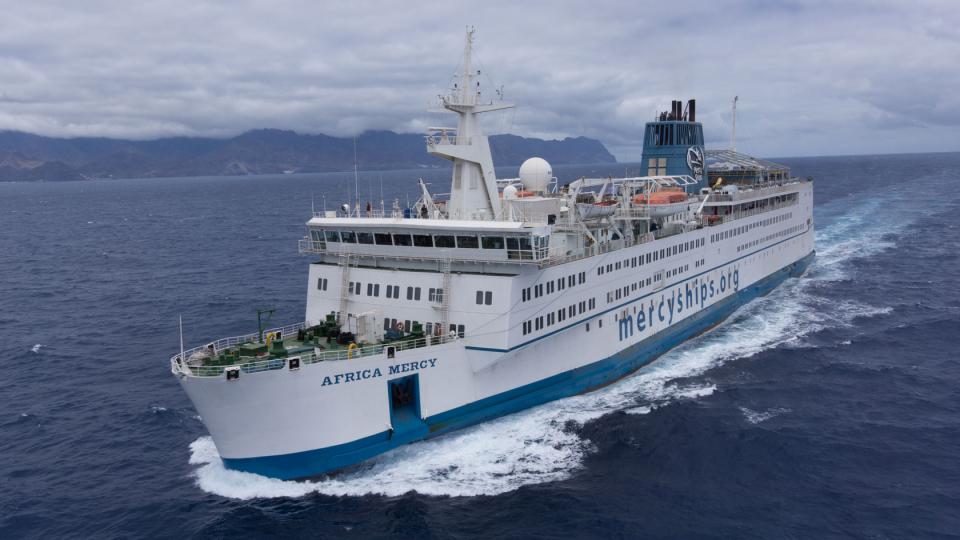 A Rotary team boards the Africa Mercy, a 500-foot floating hospital, to provide a stream of care and compassion to ports of call.
Photo Credit: Mercy Ships
This Rotary Foundation Vocational Training Team is the first to serve under Rotary's partnership with the nonprofit Mercy Ships. Rotary District 7690 in North Carolina, USA, sponsored the team with a packaged grant, part of the new Rotary grant model that launched worldwide 1 July. The team's five members will train Guinean health professionals at the two national hospitals.
The Africa Mercy, a 500-foot oceangoing hospital ship, is docked in Conakry for a 10-month medical mission. The Mercy Ships staff and visiting experts, such as this team, will tackle a range of tasks, including setting up medical and dental clinics, conducting health screenings, performing surgeries on board, and conducting health care outreach throughout the country. The ship also will serve as a steel-hulled security blanket.
MEETING MONDAY OCTOBER 20th. 2014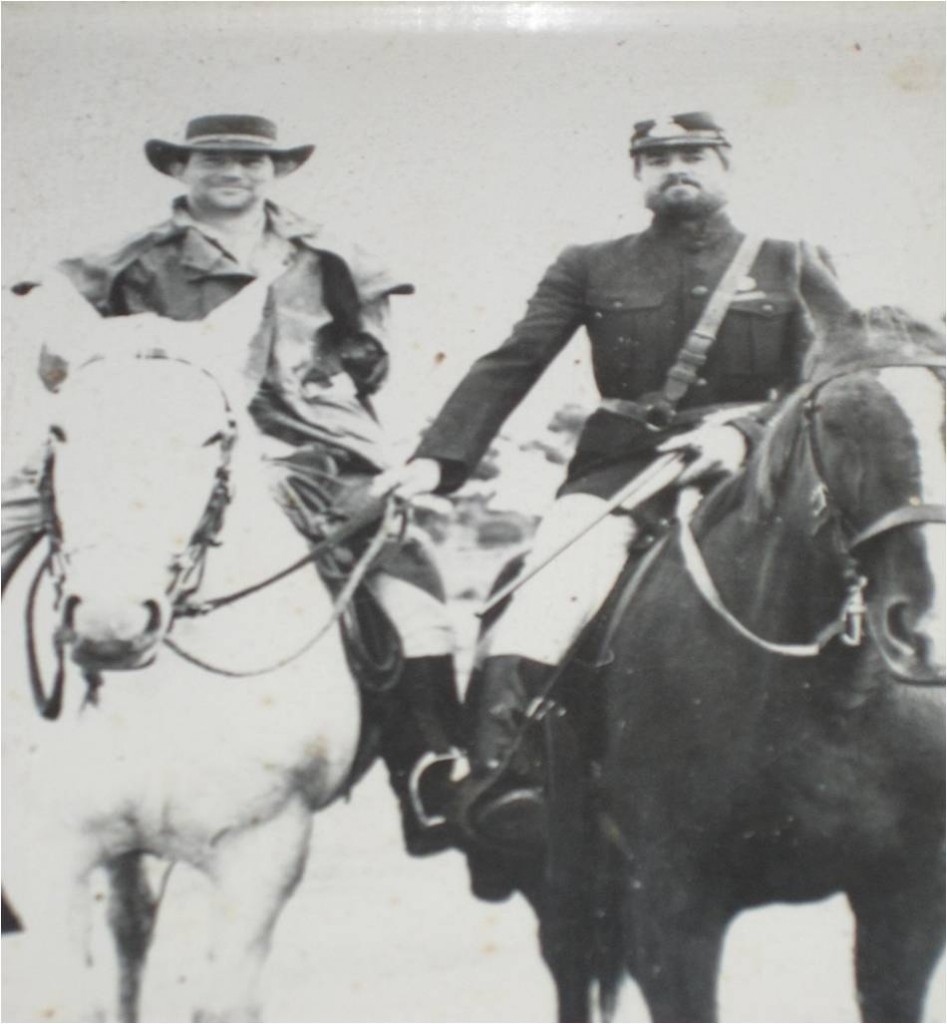 The Trooper in the photo is President Garth Perkin on the set of Ned Kelly with Mick Jagger as Ned.
The meeting last night attracted 14 of our members and two guests in Helen Lewis and PP Ray Foley.  Our speaker was President Garth Perkin on his life and times.  Garth as always had an interesting story to tell of his youth and upbringing.   We learnt about his early days and his desire to travel and learn.  Garth and Marg have been to South Africa, Cambodia and now Marg is in China.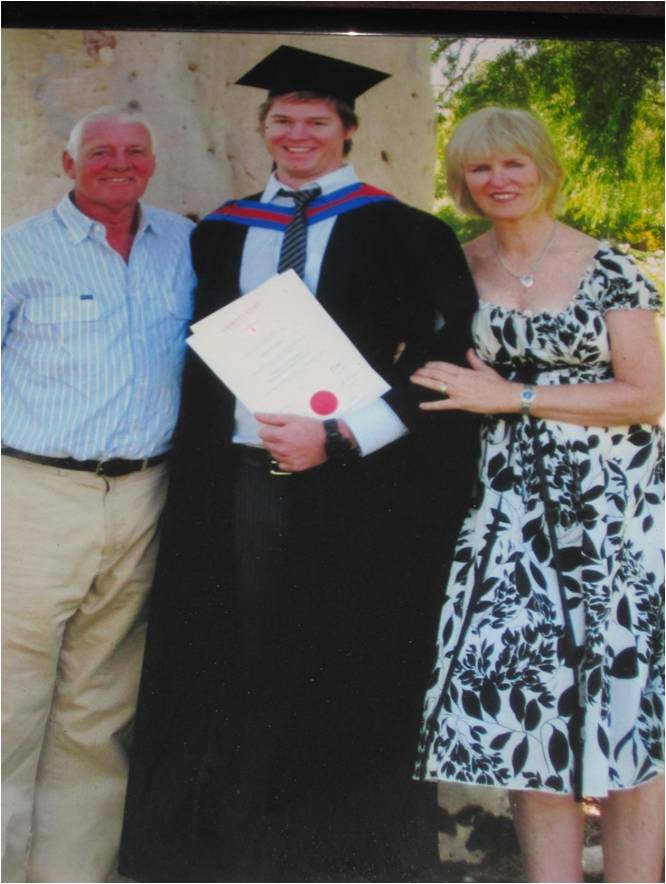 Garth Perkin with Marg and their son Hew Perkin.
Garth expressed his belief that Rotary does amazing work in allowing Rotarians to travel and enjoy the culture of other nations while doing good work for our fellow human beings.
Some reminders:
Capture Coolamon Shire Photo Competition closes this Friday.
Sunday 26th October a working bee at PE Wayne Lewis home on the Rotary food van, 9.00 am.
Ray Wall farewell get your tickets from Christine Atkinson.
We made a profit of $1,400 catering for the Rural Womens Conference.
Run2Raise raised $15,000 on  Saturday at their function at the Coolamon Hotel a great result all round.
Next Monday PE Wayne Lewis has invited ALL members to a fund raising workshop on Monday night.  It is important that we all attend and create ideas for our fund raising efforts.
Diary Reminders
Monday 27th October Fund Raising Workshop
Thursday 30th October Ray Wall's farewell Coolamon Sports Club $35 per head.  Tickets by 22nd from Christine Atkinson.
Monday 10th November AGM.
Monday 10th November Mount Kenya Presentation at Temora. 
Thursday 13th November BINGO: Ian  Jennings (Captain), Mark Reardon, Henk  Hulsman, Christine Atkinson
Wednesday 26th November Mount Kenya Presentation at Henty.
NYE December 31st Coolamon Fireworks Food Van
*Partners and Guests Night.
Apologies for Monday meetings call Christine Atkinson on 0427 880 158 or 6927 3521 BY FRIDAY 12.00 pm.
ROTARY INTERNATIONAL PRESIDENT GARY HUANG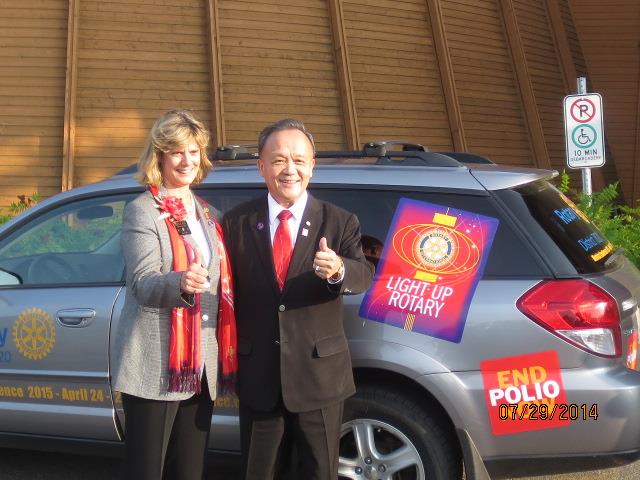 This month marks World Polio Day on 24 October.

Do whatever you can to shine a spotlight on our efforts to eradicate polio. Call your government officials and let them know that polio eradication matters to you. Go to www.endpolionow.org for inspiring stories about Rotary's work, and share them on social media. 
DISTRICT GOVERNOR DAVID KENNEDY D 9700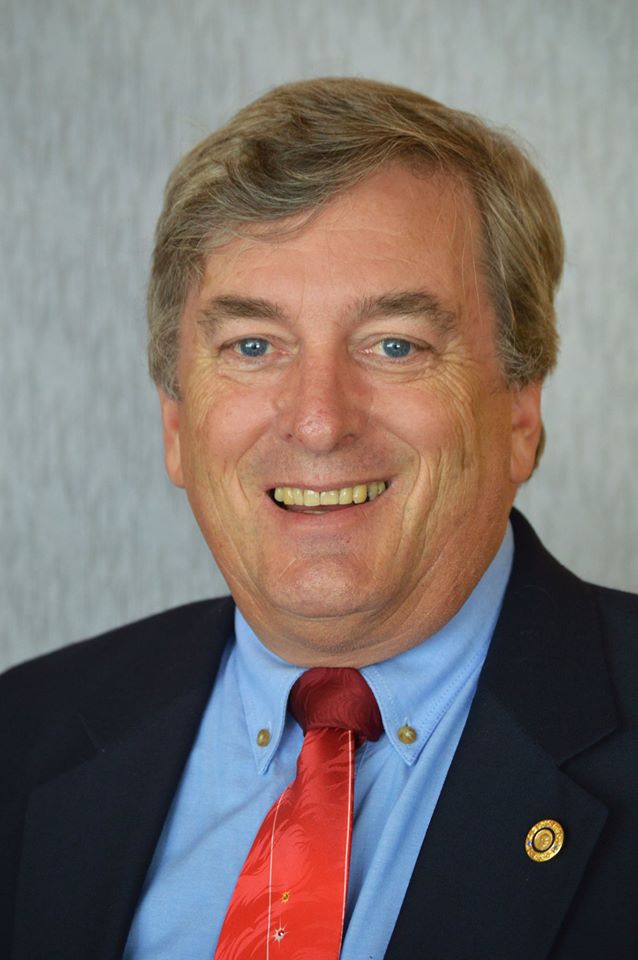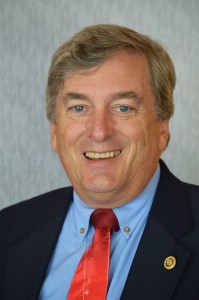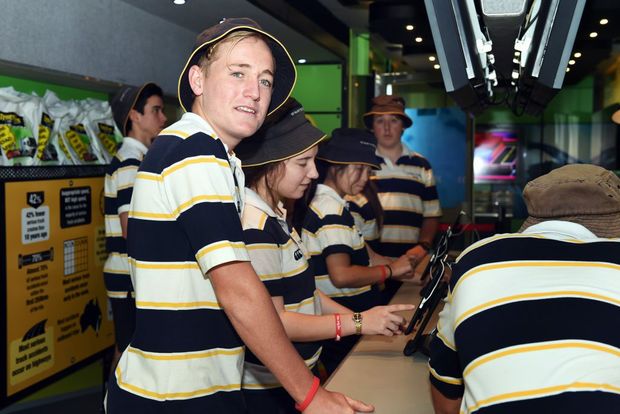 St Mary's' Ben Waters in the Australian Trucking Association Safety Truck during the Rotary Youth Driver Awareness Program at the Maryborough Showgrounds.
SIXTEEN-year-old Rachael Lewis had an eye-opening experience at the Rotary Youth Driver Awareness Program held at the Maryborough showgrounds.
The student, who is on her learner's permit, attended the last of the three-day program on Thursday and gained something that no driving instructor could teach.
"We went inside a truck to observe the blind spots on the rear view mirrors and I now know why we have to keep a safe distance from trucks because it's not easy for them to spot small cars," she said.
The program by members of Rotary Club gave Year 11 students practical workshops to change the way they think about road safety.
ON THE LIGHTER SIDE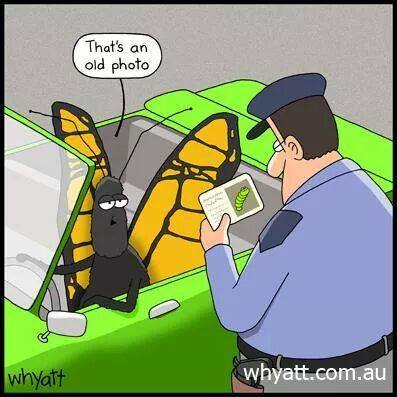 The Mentalist
Tony and Sharon were both patients in a mental hospital. One day while they were walking past the hospital swimming pool, Tony suddenly jumped into the deep end. He sank to the bottom of the pool and stayed there. Sharon promptly jumped in to save him. She swam to the bottom, pulled Tony out and brought him to his room.
When the hospital director became aware of Sharon's heroic act, she immediately ordered that Sharon be discharged from the hospital because she now considered Sharon to be mentally stable. She went to Sharon and said, "I have some good news and some bad news. The good news is that you're being discharged because you responded so rationally to a crisis.
By jumping in the pool to save the life of another patient, you displayed sound mindedness. The bad news is that Tony, the patient you saved, hung himself in his bathroom with his bathrobe belt right after you saved him. I am so sorry, but he's dead." Sharon replied, "He didn't hang himself. I put him there to dry. How soon can I go home?"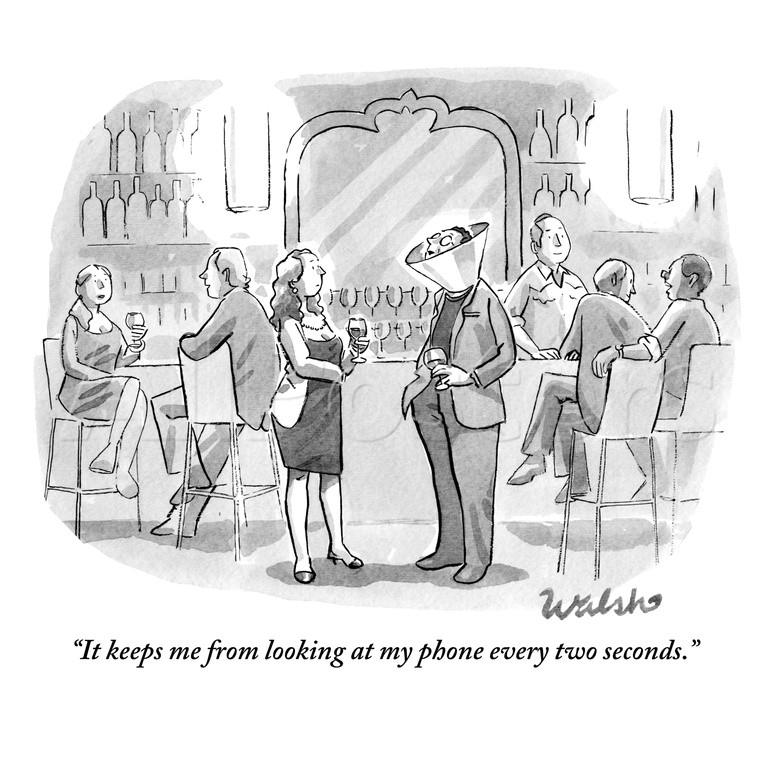 ROTARY INFORMATION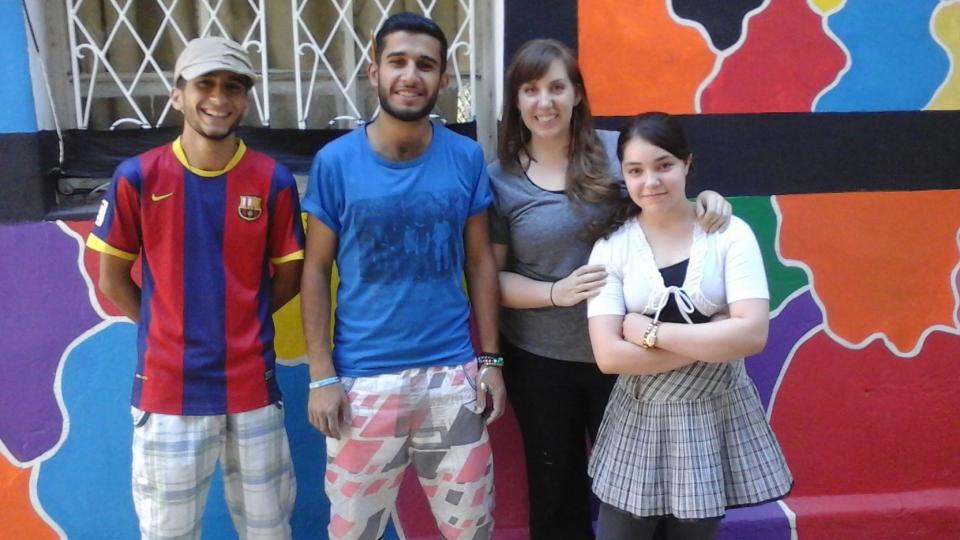 Photo Credit: Courtesy Alexandra Dawley
When asked to describe his future, a refugee child from Iraq draws a picture of himself as a doctor. Another child uses colorful paints to depict happy memories of his former life in Iraq. Both children are among the 200,000 displaced Iraqis who now live in Jordan, a country that has become a safe haven for those fleeing oppression and war in neighboring Palestine, Syria, and Iraq.
Alexandra Dawley, a former volunteer with the Collateral Repair Project in Jordan, emphasizes how something as simple as an art project can help young refugees adjust to their new lives in a foreign country. With the support of Rotary clubs across Vancouver Island in British Columbia, Canada, and the help of teenage refugee volunteers in Jordan, Dawley implemented a children's' art program to give refugee children a creative outlet for their dreams and ambitions.
ONLY IN AFRICA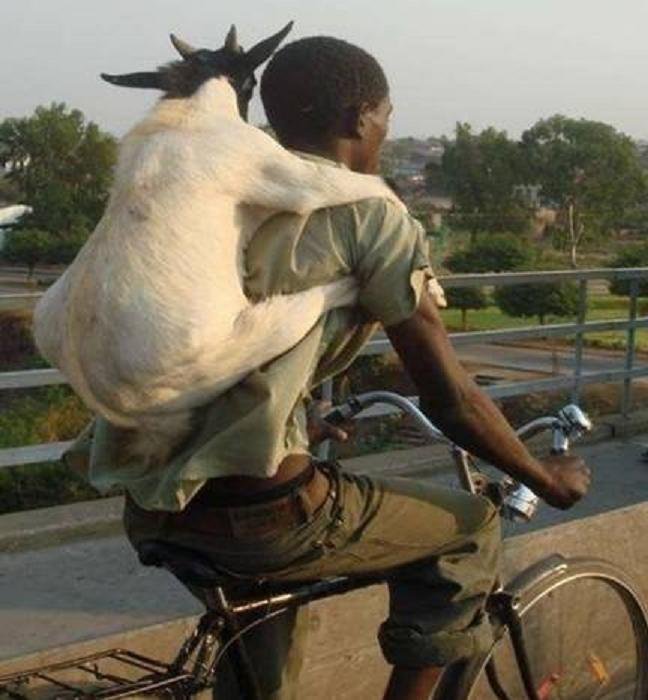 OUT OF AFRICA
ONLY 6 LEFT!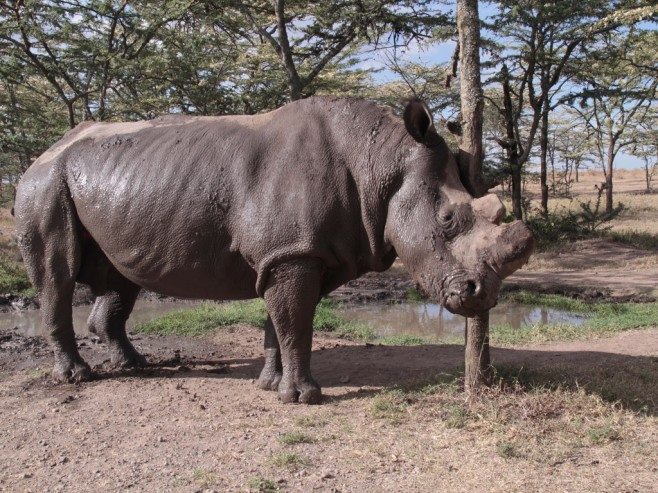 VERY SAD NEWS
NAIROBI (Reuters) – A rare northern white rhino has died in Kenya, a wildlife conservancy said on Saturday, leaving just six of the animals left alive and bringing the famed African species one step closer to extinction.

While there are thousands of southern white rhinos still roaming the plains of sub-Saharan Africa, decades of rampant poaching have drastically cut northern white rhino numbers.
Suni, a 34-year-old who was the first northern white rhino to be born in captivity, was found dead on Friday by rangers at the Ol Pejeta Conservancy, about 250 km (155 miles) north of Nairobi.
The conservancy said Suni was not poached, but the cause of his death was unclear.
MOUNT KENYA 2015 ANZAC DAY CLIMB
This will be a permanent section for the next 12 months in our weekly bulletin and I will update stories to this article as and when we get them.   The Australian Commonwealth Department of Veterans Affairs have approved our application to be part of the Centenary for ANZAC and we are allowed to use the logo below with some rules on it's use: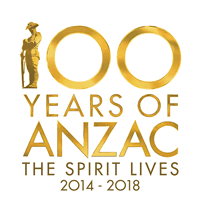 The Mount Kenya 2015 web site can be found here on clicking the banner below: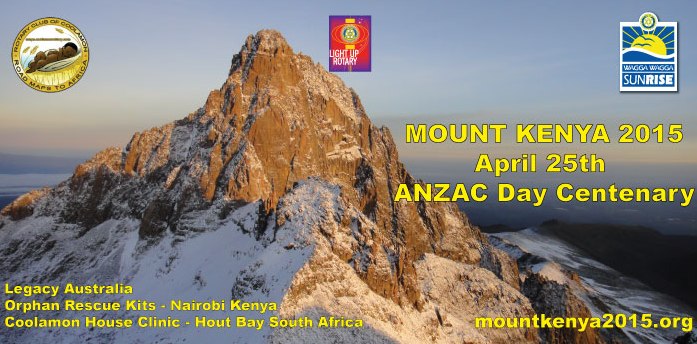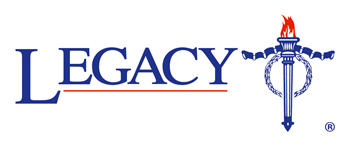 GOOD NEWS FROM THE AUSTRALIAN ARMY.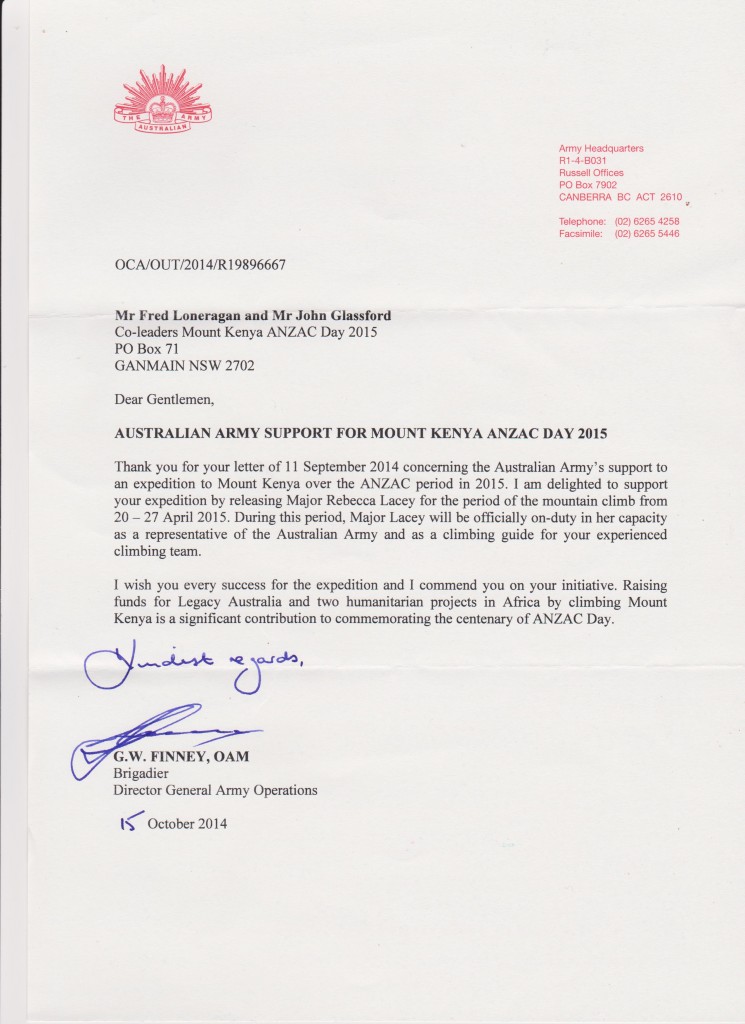 Click on the above letter for a full size.
FOOT NOTE
Yours in Rotary John Glassford Chair 2014 -2015
Proposed Rotarian Action Group for Endangered Species
PLEASE CALL ME ANYTIME 02 6927 6027.
Bulletin Editor and Web Site:  John Glassford
Don't forget to regularly check our club web site for current information such as bingo rosters and various newsletters from the District Governor, the School of St. Jude's, the monthly membership on the move newsletter as well as several other club bulletins.
Rotary International President Gary Huang
Governor of District 9700 David Kennedy
Coolamon Club President  Garth Perkin
Coolamon Club Secretary Paul Weston
Club Treasurer  Henk Hulsman
Coolamon Rotary Club Inc. P.O. Box 23 COOLAMON N.S.W. 2701
Websites of Interest
Coolamon Rotary Club: http://coolamonrotary.com
Road MAPS to Africa a Coolamon Rotary Project: http://www.mountainsofthemoon.org/
Rotary Down Under on line: http://flipflashpages.uniflip.com/2/26587/49598/pub
Mount Kenya 2015 Web Site incorporating the ORK: http://theork.com/
Our Rotary Centennial Twin Club Hout Bay, Cape Town, South Africa: http://www.rotaryhoutbay.org
Proposed Rotarian Action Group for Endangered Species RAGES: http://www.endangeredrag.org/#