Coolamon Rotary News Bulletin #20
MEETING November 19th. 2012
NOVEMBER IS ROTARY FOUNDATION MONTH.
Monday night was a quiet social night and we had dinner at the Coolamon Hotel.
We discussed many and varied subjects but uppermost was how do we attract new members to our club.
Most important is to all help in one way or the other on our Market Day coming up this Sunday.  There are over 30 stalls booked and it should be a sunny but hot day.
We confirmed that our Christmas Party will be held on Friday 21st December at President Paul and Leslie's home.
SUNDAY NOVEMBER 25th. 2012 CHRISTMAS MARKETS
Venue Historic Up-to-Date Store in Coolamon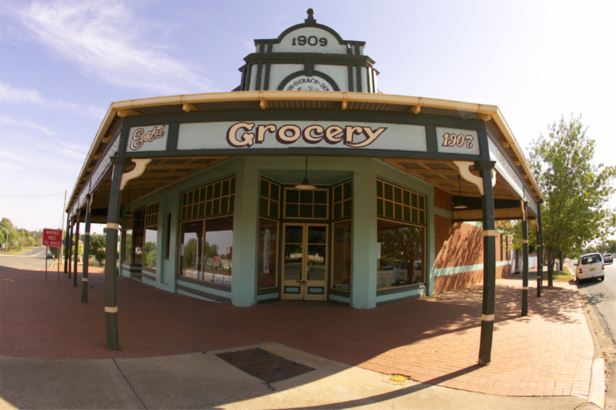 All members are asked to assist the running of the markets and volunteers are called for so far we have:
John Glassford, Paul Weston 8.30am -11.00am
Ian Durham, Ian Jennings and John Burns 11.00am-1.00pm
Leslie Weston and Garth Perkin 1.00pm-3.30pm
Please contact Grahame Miles to volunteer.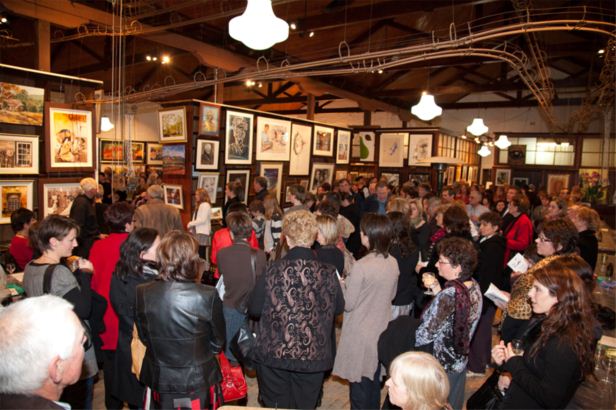 HOUT BAY NEWS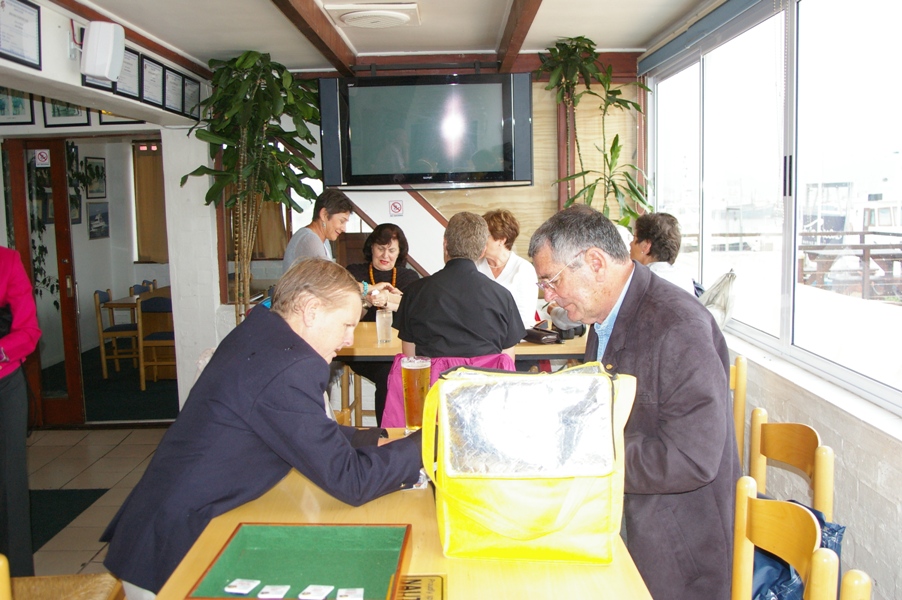 PP Mark Janetzki Henty and PP Mick Feuilherade in Hout Bay last December.
President Peter Dutton from our Centennial twin Club writes with some sad news of the passing of Past President Mick Feuilherade last Monday in Cape Town.  Several of us at Coolamon and fellow travelers to Africa met and knew Mick a gentleman with a great sense of humour.  All of us here in Coolamon send our condolences to Anne and his family alongside his family in Rotary.  I know that Hout Bay will miss him greatly,
"He was a special Rotarian and a special human being. Always ready to step in where needed and looking out for the less fortunate in our community. Not a Rotarian in name only but a solid and dependable contributor of his time and experience."  President Peter Dutton.
Bay Breezes Edition on Mick can be found here:
Bay Breezes 17th November 2012
DIARY REMINDERS
Sunday November 25th Rotary Markets in Coolamon.
Monday December 3rd Business Meeting and last meeting for 2012
Thursday December 13th BINGO rostered on: Garth Perkin,  Ian Jennings, Ian Durham, Mark Reardon
Friday December 21st Christmas Party
Monday 4th February 1st Meeting for 2013
Friday 19th to Sunday 21st April 2013   D9700 Conference Leeton
June 23-26 2013 Rotary International Convention in Lisbon. RI Convention Lisbon
*Partners and Guests Night.
ROTARY INTERNATIONAL PRESIDENT SAKUJI TANAKA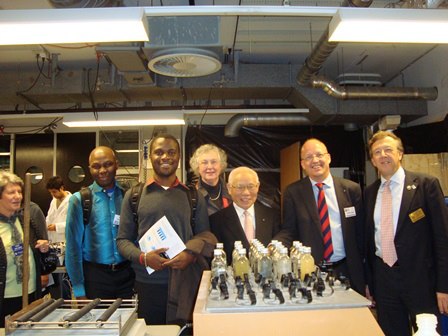 In Delft, The Netherlands, I toured the laboratory of the UNESCO-IHE Institute for Water Education, our new strategic partner and a world leader in the training of water professionals. Through our new partnership, each year eight students will receive scholarships to pursue master of science degrees at UNESCO-IHE. Here I'm accompanied by (from left) two UNESCO-IHE students from Nigeria, Rafiu Jimoh and Kenechukwu Okoli, Titia Jonkman, Henk Jaap Kloosterman, and the governor of District 1600, Niek Jonkman.
http://bit.ly/TcfNZr
ON THE LIGHTER SIDE
Aussie Driver
An Aussie couple John and Jessica were on their way home from the bar one night and John got pulled over by the police. The officer told John that he was stopped because his tail light was burned out. John said, "I'm very sorry officer, I didn't realize it was out, I'll get it fixed right away."
Just then Jessica said, "I knew this would happen when I told you two days ago to get that light fixed."
So the officer asked for John's license and after looking at it said, "Sir your license has expired."
And again John apologized and mentioned that he didn't realize that it had expired and would take care of it first thing in the morning.
Jessica said, "I told you a week ago that the they sent you a letter telling you that your license had expired."
Well by this time, John is a bit upset with his wife contradicting him in front of the officer, and he said in a rather loud voice, "Jessica, shut your mouth!"
The officer then leaned over toward Jessica and asked. "Does your husband always talk to you like that?"
Jessica replied, "only when he's drunk."
Viagra
A little boy approach his Dad. 'Look what I found Daddy' – ' Oh Lord, thats a viagra pill the father says – can I buy from you? – well, the boy says, since its you give me 5 US dollars. That's a deal the father says.
The next morning the family sitting around the morning table, the father is trying to catch the attention of the boy, and under the table put something in the hand of the boy. Oh Daddy thats a 100 US dollar note, whats that for? – well, Daddy says, its for that viagra pill yesterday. No Daddy you already paid me 5 US dollars. Well sport, Daddy says, those 100 US dollars from your mother……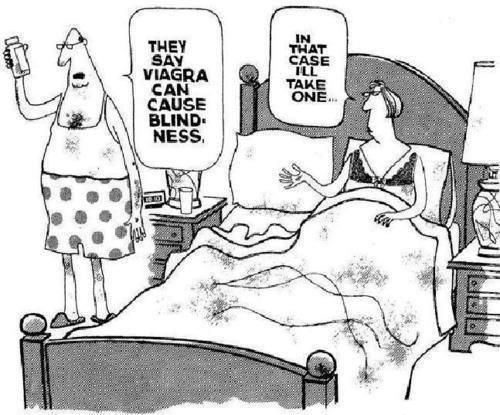 ROTARY INFORMATION
Rotarians World Wide to Help Save the Rhino
THE plight of the rhino will be taken up by Rotarians worldwide thanks to a resolution at district level motivated by the Rotary Club of Kenton-on-Sea in Cape Town.

Past President Bruce Steele-Gray

With two months of the year still to go, a record number of rhinos have illegally been killed this year in South Africa. Poachers have slaughtered 488 rhinos so far in 2012, surpassing the 448 killed during the whole of 2011. Over half (296) of the rhinos killed were in Kruger National Park.
These horrific figures show the dramatic rise in rhino poaching over the past decade, where just 13 rhinos were killed in South Africa during the whole of 2007. Poaching is carried out by highly organised criminal syndicates, with rhino horn is now reputedly worth more than gold on the black market. The latest South African government figures show that 214 arrests have been made so far this year.
What can we do.  Create awareness through our Facebook and club web sites.  Start an International Project Aussies For Rhinos and support the Rotray Club of Kenton-on-Sea in Cape Town or contact myself and I will put you in touch with those on the ground in Africa.
Web Site Below:
BUCKET LIST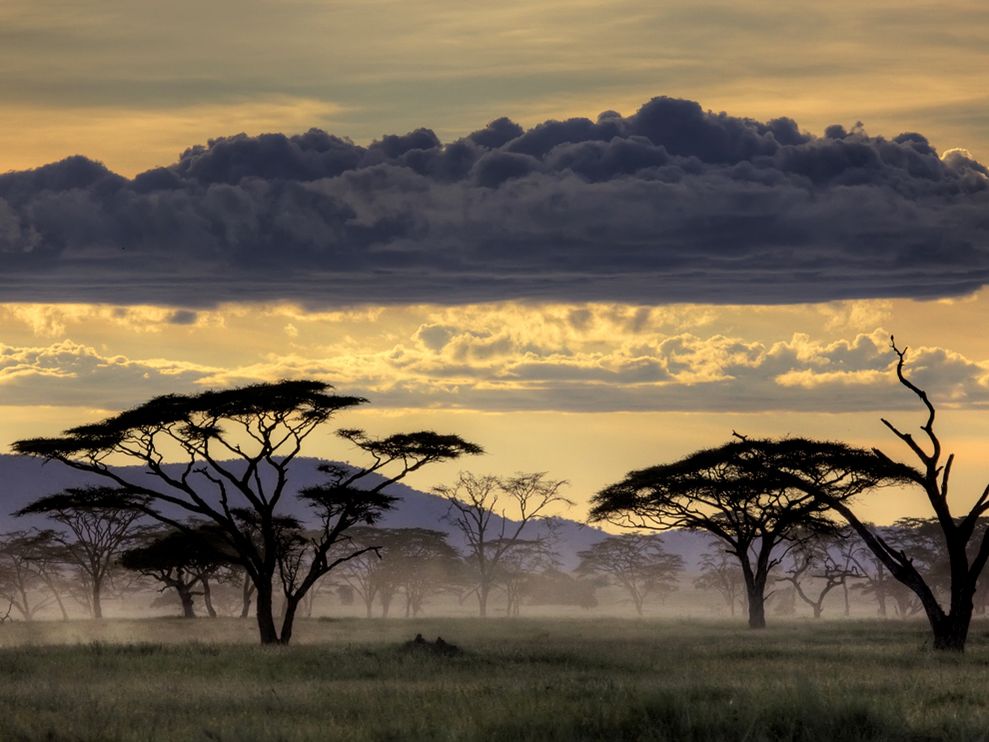 Rhino Heaven go see the rhinos before we lose them all and all is left will be a zoo.
TOO CUTE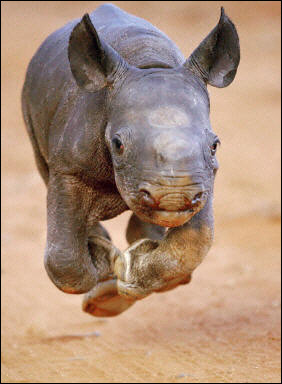 Rotary International President Sakuji Tanaka
Governor of District 9700  Greg Brown
Coolamon Club President  Paul Weston
Coolamon Club Secretary  John Glassford Coolamon
Club Treasurer  Henk Hulsman
Coolamon Rotary Club Inc. P.O. Box 23 COOLAMON N.S.W. 2701
Websites of Interest
Coolamon Rotary Club: http://coolamonrotary.com
Road MAPS to Africa a Coolamon Rotary Project: http://www.mountainsofthemoon.org/
Rotary Down Under on line: http://flipflashpages.uniflip.com/2/26587/49598/pub
The Orphan Rescue Kit a Coolamon RC Project: http://theork.com/
Our Rotary Centennial Twin Club Hout Bay, Cape Town, South Africa: http://www.rotaryhoutbay.org
Don't forget to regularly check our club web site for current information such as bingo rosters and various newsletters from the District Governor, the School of St. Jude's, the monthly membership on the move newsletter as well as several other club bulletins.