Coolamon Rotary News Bulletin #24
FEBRUARY IS ROTARY WORLD UNDERSTANDING MONTH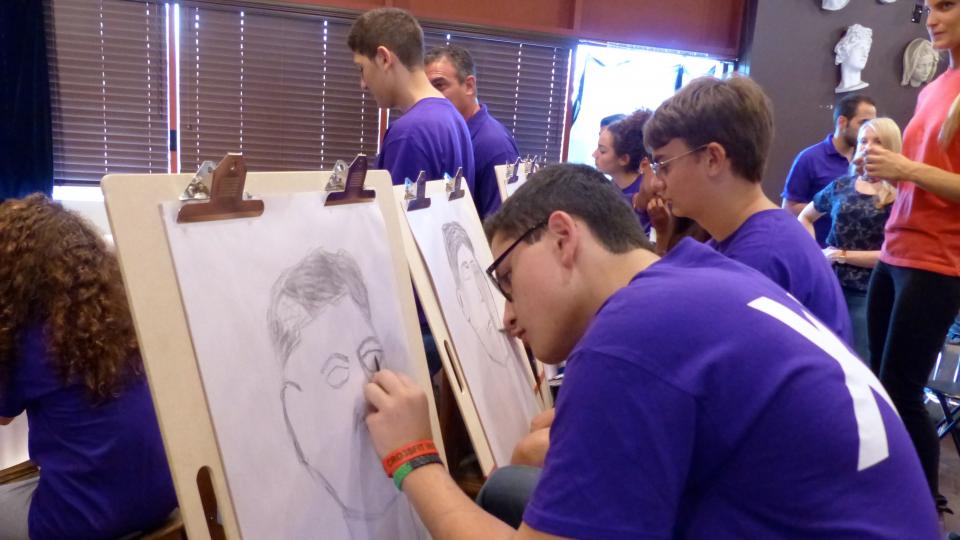 Israeli, Palestinian, and American teens draw portraits of one another — an exercise in seeing one another in a new way — in an art studio in Encinitas, California, USA, during the 2014 Hands of Peace program.
Students from Israel and Palestine sat together at a local art studio in Encinitas, California, USA, one day last summer, drawing portraits of one another and learning how to live in peace.
Kelly Mellos, an organizer of the project from the Rotary Club of Encinitas Coastal, says that drawing someone who is sitting so close helps break down social barriers between the young people. "They see how many similarities there are between them," she says. "And they begin to understand we are all just people. There is a respect and trust that builds."
WEDNESDAY JOINT MEETING WITH LIONS IN COOLAMON
Wednesday 5th February we had a joint meeting with the Lions Club of Coolamon.  Guest speakers were PDG Fred Loneragan and PP John Glassford.  Fred and John are the joint leaders of the Mount Kenya 2015 ANZAC Day Climb.  Lions through their President Dave McCann made us very welcome and we had a n enjoyable night of fun and fellowship.
Fred and John the Men IN Black made everyone aware of the reasons why we are going to Kenya and South Africa in April to climb Mount Kenya.  It is a two fold exercise for our beneficiaries the children of Africa and Legacy Australia.  Summit is set to take place on ANZAC Day April 25th 2015 to celebrate the centenary of the landing at Gallipoli.
All in all a great night and it was remarked that Lions and Rotary should hold more joint meetings as we have much in common.
President Garth Perkin reminded all members present that our meeting on Monday will be a good time to catch up on all that we have ahead of us in the coming months.  All our members are requested to attend please.  Some photos taken on the night by our visiting Italian friend Flavio Branca, many thanks Flavio!  Flavio is from Rome and is working with Marcel Kaiser from Germany at Huff n Puff in Ganmain.
Diary Reminders
Monday 9th February First Normal Meeting in Coolamon for 2015.
Thursday 12th February BINGO:   Ian  Durham  (Captain), Paul Weston, Rod Jarrett, Leslie Weston
*Monday 16th Feb Rt Reverend Anglican Bishop of The Riverina Rob Gillion. Rob has moved from London to take up the position
*Monday 23rd  February  Cindy Cassidy The CEO of Farmlink Research.
Monday 23rd February Rotary's 110th Birthday.
Thursday 26th February 2nd Best Marigold Hotel Movie contact Wollundry RC.
*Sunday March 8th The Rock Challenge Mount Kenya ANZAC Day 2015 Climb.
Monday 9th-Friday 13th March RYDA at the Wagga Wagga Showgrounds.
Saturday 21st March to Sunday 22nd March D 9700 CONFERENCE at Cowra.  Book Now for early bird discounts.
Saturday 11th April – Sunday May 10th Mount Kenya ANZAC Day 2015 Climb in Kenya.
Saturday 6th June – Tuesday 9th June 2015 RI Convention Sao Paulo BRAZIL.
*Partners and Guests Night.
Apologies for Monday meetings call Christine Atkinson on 0427 880 158 or 6927 3521 BY FRIDAY 12.00 pm.
ROTARY INTERNATIONAL PRESIDENT GARY HUANG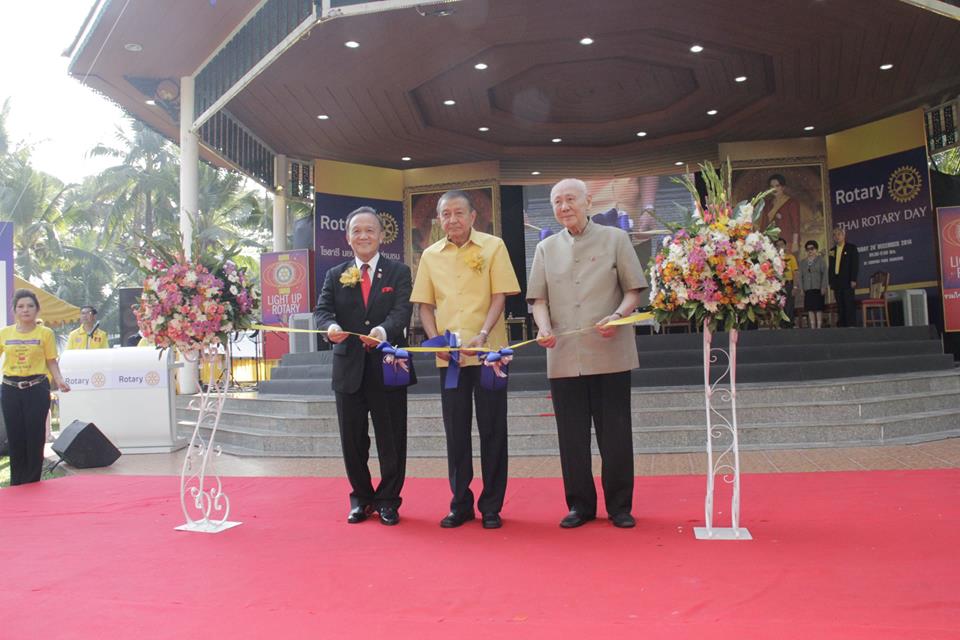 Rotary International President Gary C.K. Huang, along with Past Rotary International President Bhichai Rattakul (right) and HE Admiral Chumpol Patchuasanon (center), participate in the Rotary Day ribbon cutting ceremony.
Rotary Day in Thailand.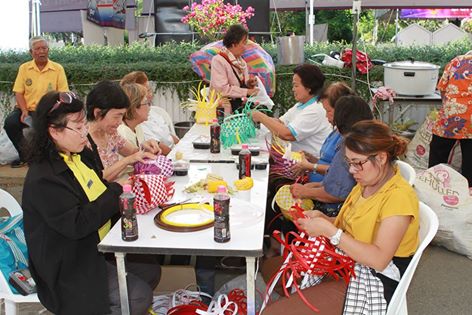 The Rotary Day event in Bangkok, Thailand also included vocational training.
DISTRICT GOVERNOR DAVID KENNEDY D 9700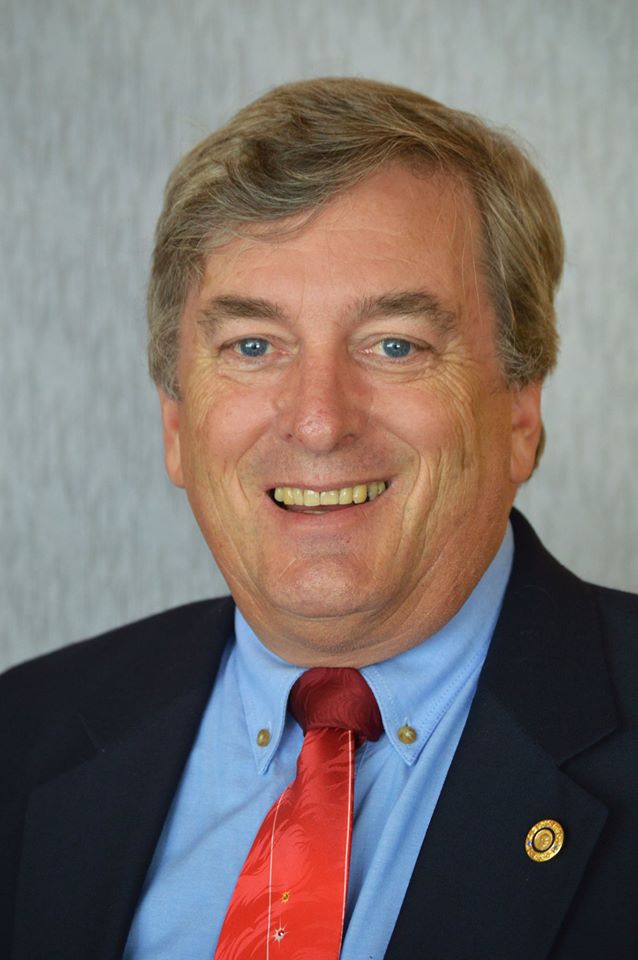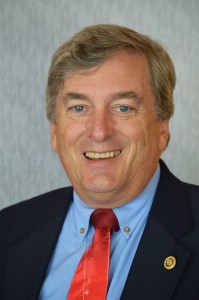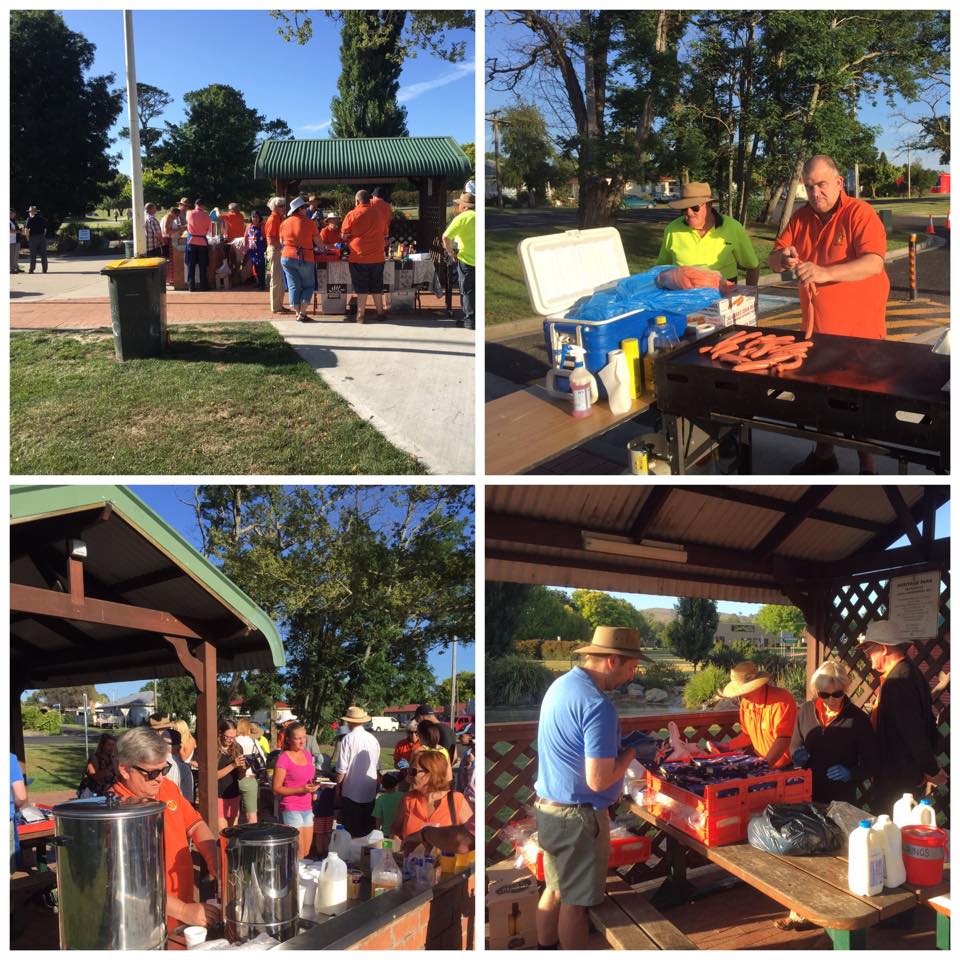 Australia Day Breakfast. Prepared and served by members of the Rotary Club Of Blayney. — at Blayney Heritage Park.
ON THE LIGHTER SIDE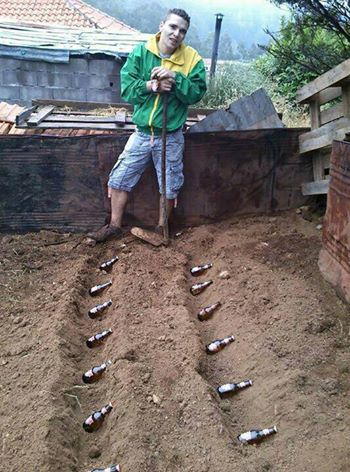 The Cod and the Prawn
Far away in the tropical waters of the Coral Sea, two prawns were swimming around.
One called Justin and the other called Christian .
The prawns were constantly being harassed and threatened by sharks that inhabited the area.
Finally one day Justin said to Christian, I'm fed up with being a prawn;
I wish I was a shark, and then I wouldn't have any worries about being eaten.
A large mysterious cod appeared and said, your wish is granted.
Lo and behold, Justin turned into a shark.
Horrified, Christian immediately swam away, afraid of being eaten by his old mate.
Time passed (as it does) and Justin found life as a shark boring and lonely.
All his old mates simply swam away whenever he came close to them.
Justin began to realise that his new menacing appearance was the cause of his sad plight.
While swimming alone one day he saw the mysterious cod again and he thought perhaps the mysterious fish could change him back into a prawn.
He approached the cod and begged to be changed back, and, lo and behold, he found himself turned back into a prawn.
With tears of joy in his tiny little eyes Justin swam back to his friends and bought them all a cocktail.
Looking around the gathering at the reef he realised he couldn't see his old pal.
Where's Christian ? he asked.
He's at home, still distraught that his best friend changed sides to the enemy & became a shark, came the reply.
Eager to put things right again and end the mutual pain and torture, he set off to Christian's abode.
As he opened the coral gate, memories came flooding back.
He banged on the door and shouted, It's me, Justin, your old friend, come out and see me again.
Christian replied, No way man, you'll eat me. You're now a shark, the enemy, and I'll not be tricked into being your dinner.
Justin cried back No, I'm not. That was the old me. I've changed………
I've found Cod…….
I'm a Prawn again Christian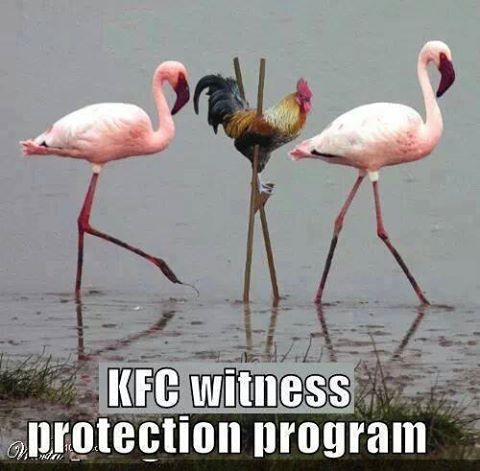 ROTARY INFORMATION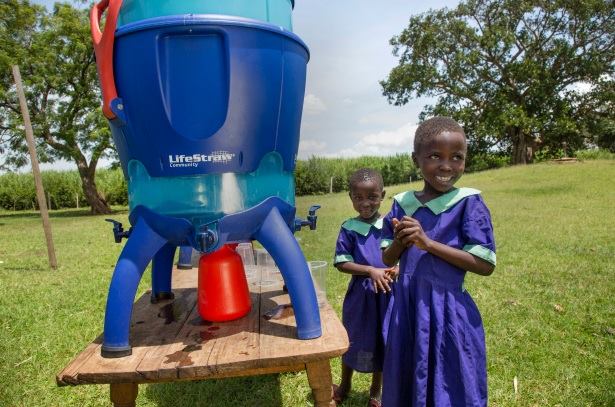 About four hours after Martin Brody's Rotary club appointed him to lead its water projects, he turned on his TV and watched in amazement as children drank water – safely – from filthy puddles using a simple tube. The device, called LifeStraw, filters out nearly all harmful bacteria and protozoa. It requires neither heat nor electricity. Vestergaard, a company that develops humanitarian products such as mosquito nets, created LifeStraw while trying to eliminate guinea worm from water.
The next morning, Brody called Vestergaard. "I don't know how the words came out of my mouth, but I said, 'We'll take 10,000.' I got their attention," says Brody, a member of the Rotary Club of Fort Lauderdale, Fla. Since that day seven years ago, he's helped collect more than $600,000 to provide tubes to developing areas.
ONLY IN AFRICA
 
Home James! 
OUT OF AFRICA
 
 Cool fisherman in The Pink!
MOUNT KENYA 2015 ANZAC DAY CLIMB
This will be a permanent section for the next 12 months in our weekly bulletin and I will update stories to this article as and when we get them.   The Australian Commonwealth Department of Veterans Affairs have approved our application to be part of the Centenary for ANZAC and we are allowed to use the logo below with some rules on it's use: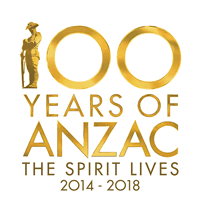 The Mount Kenya 2015 web site can be found here on clicking the banner below: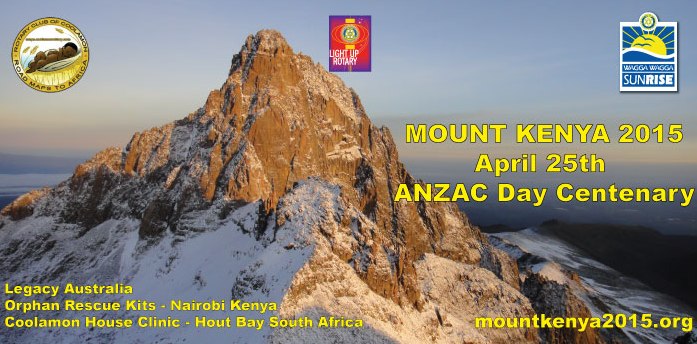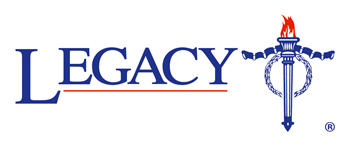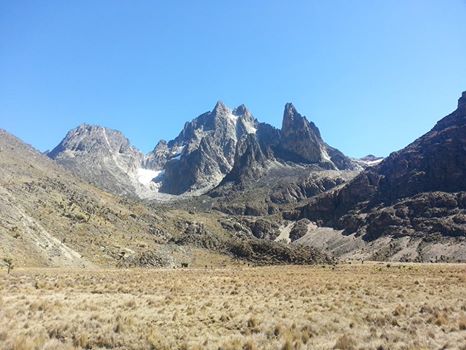 Mount Kenya 22nd January 2015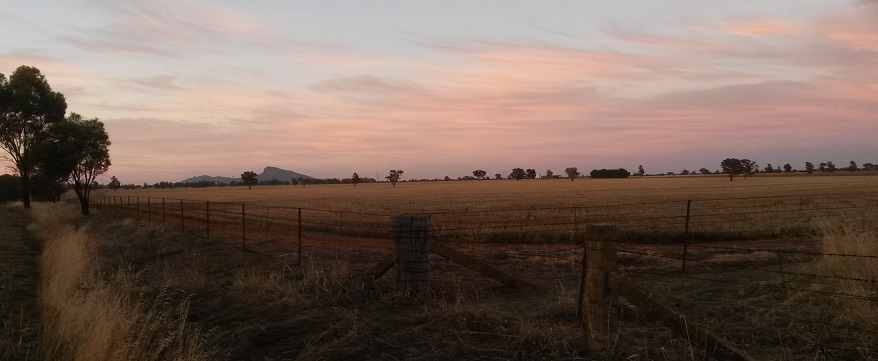 Training for the Mount Kenya 2015 ANZAC Day Climb at The Rock. We have The Rock Challenge set for March 8th at The Rock more information to follow and we need your support.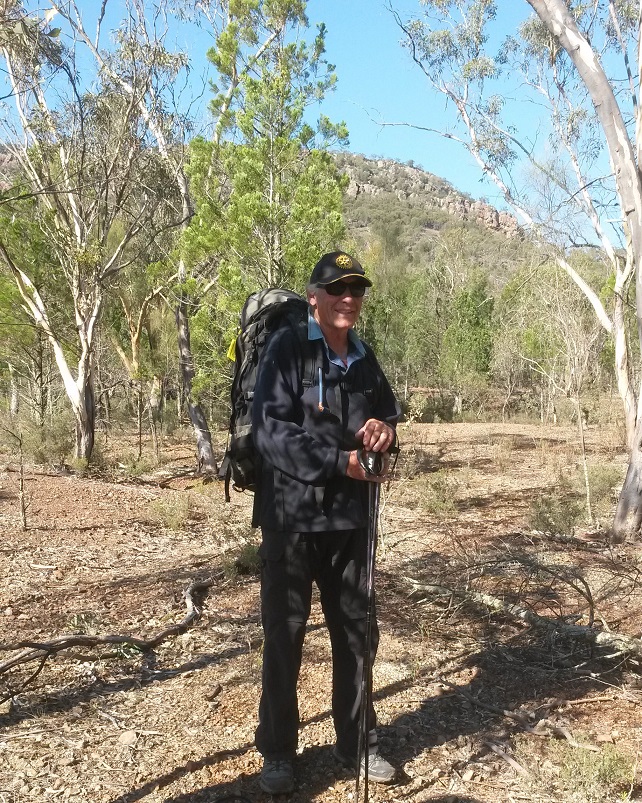 Feb 1st 2015; 66 Minutes up with a 10kg pack and 54 minutes down.
FOOTNOTE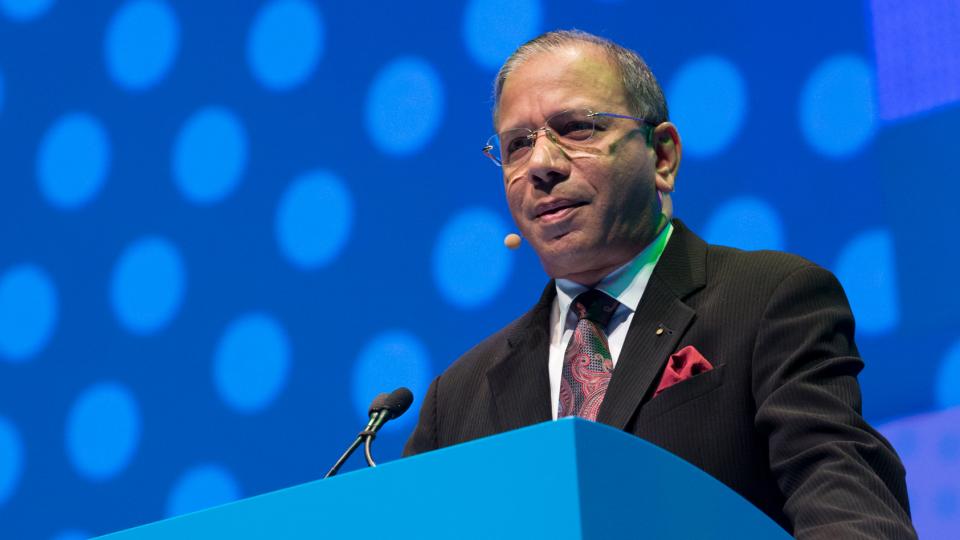 Rotary International President Elect K.R.Ravindran has unveiled the theme for 2015-16: Be a gift to the world. Responses on social media sites and Rotary mail-lists indicate that the theme is well appreciated by Rotarians the world over.
RAGES NEWS LATEST
STOP PRESS NEWS FROM CHICAGO:

To: Officers of the Rotarian Action Group for Endangered Species (RAGES)
John James Glassford, Chair
Philip Merritt, Vice Chair
Madhumita Bishnu, Secretary
Chip Ross, Treasurer
Jo Wilmot, Project Director
Dear Rotarians:
Congratulations! I am pleased to inform you that this past week the RI Board of Directors decided to officially recognize the Rotarian Action Group for Endangered Species (RAGES).
As officers of the RAG, your contact information will be listed in the Rotarian Action Groups Officer Directory so that Rotarians interested in joining your group will be able to contact you for more information. Rotarian Action Groups are also given the privilege to be listed in the RI Official Directory, including three officers per RAG. Please let us know which three officers you would like us to include.
Your group will also be listed on the Rotarian Action Groups electronic flyer. RAGES' current web address appears to be www.endangeredrag.org. If you decide to change this URL, please let us know so that we can update our publications. If would you like to further improve your online presence, we would be happy to connect you with additional resources, such as the Rotarians on Social Network Fellowship's Social Media Mentor program, which would provide you with the advice of a designated social media expert. Also, consider using Rotary's online discussion groups to network with prospective international supporters.
The official approved logo from Rotary:

We have started a poster campaign with Besureis and RAGES will be the beneficiary.  Here is a preview of the first three posters signed to date: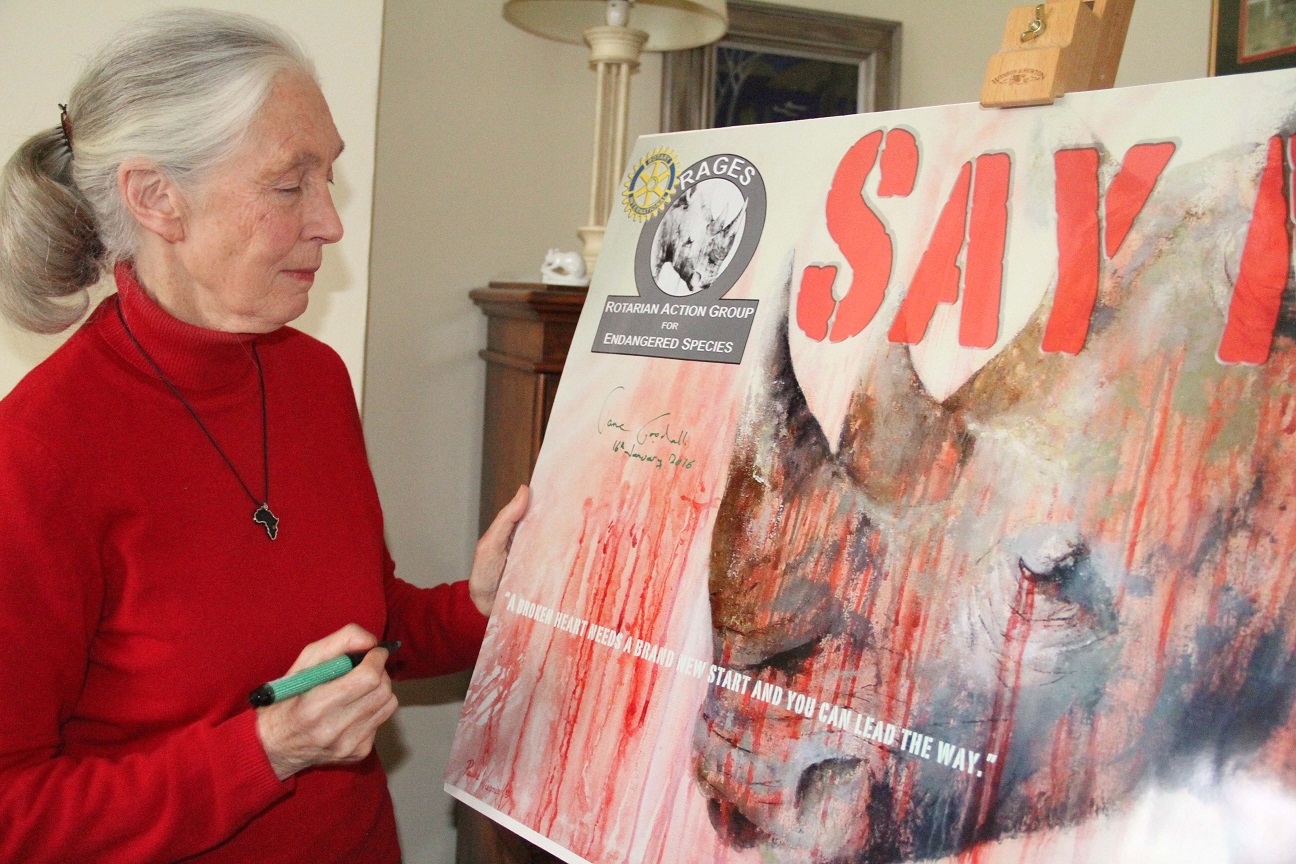 Dr. Jane Goodall our Patron kicks off the campaign.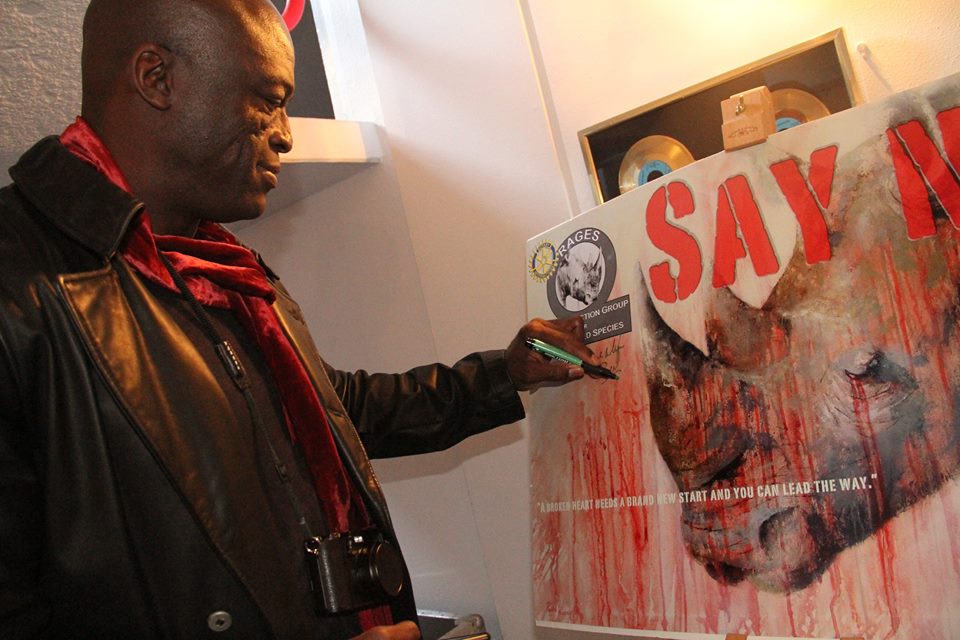 Seal signs to say NO!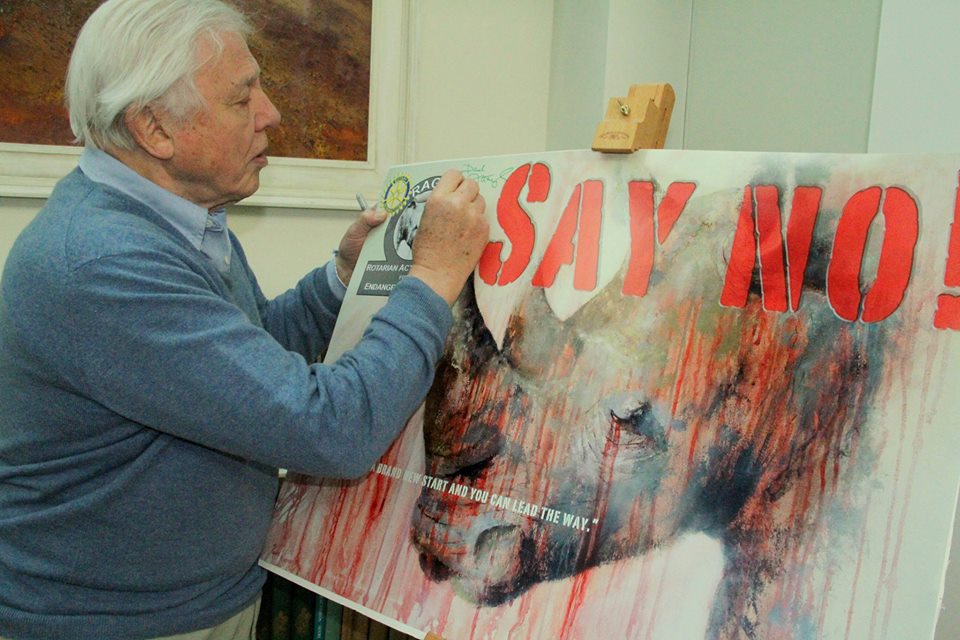 Sir David Attenborough joins the campaign.
Stay tuned as we ramp up this campaign with Besuries and here is one of their amazing pieces of work: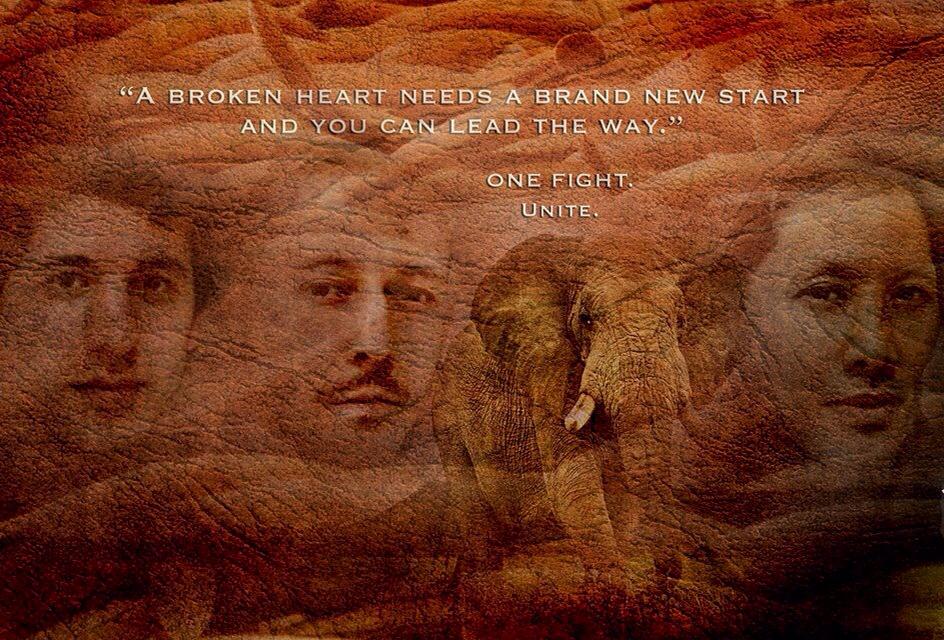 PLEASE CALL ME ANYTIME 02 6927 6027.
Bulletin Editor and Web Site:  John Glassford
Yours in Rotary John Glassford Chair 2014 -2015
Rotarian Action Group for Endangered Species
Don't  forget to regularly check our club web site for current information such as bingo rosters and various newsletters from the District Governor, the School of St. Jude's, the monthly membership on the move newsletter as well as several other club bulletins.
Rotary International President Gary Huang
Governor of District 9700 David Kennedy
Coolamon Club President  Garth Perkin
Coolamon Club Secretary Paul Weston
Club Treasurer  Henk Hulsman
Coolamon Rotary Club Inc. P.O. Box 23 COOLAMON N.S.W. 2701
Websites of Interest
Coolamon Rotary Club: http://coolamonrotary.com
Road MAPS to Africa a Coolamon Rotary Project: http://www.mountainsofthemoon.org/
Rotary Down Under on line: http://flipflashpages.uniflip.com/2/26587/49598/pub
Mount Kenya 2015 Web Site incorporating the ORK: http://theork.com/
Our Rotary Centennial Twin Club Hout Bay, Cape Town, South Africa: http://www.rotaryhoutbay.org
Rotarian Action Group for Endangered Species RAGES: http://www.endangeredrag.org/#