Coolamon Rotary News Bulletin #29
MARCH IS ROTARY LITERACY MONTH.

Group Study Exchange District 5690 Team Kansas visit to D9700 upcoming March 25th onwards to the District Conference in Leeton.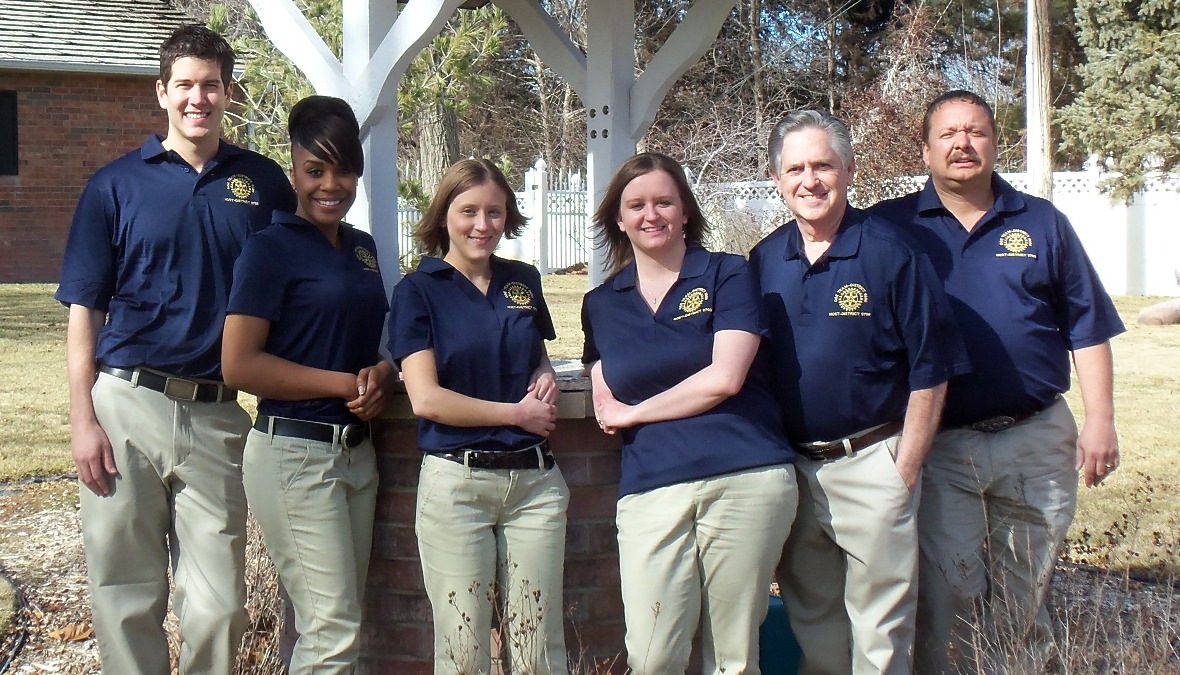 D5690 GSE Team
This will be the last GSE Team to visit us under the old Foundation.  You can meet them at Leeton at the DISCON or go make up at one of the meetings they will be hosted at in our district.
Steve Johnson – Team Leader – Lawyer – general practice: Estate planning, Business, Criminal defense, domestic & civil litigation, oil & gas
Matthew Hosey – GIS (Oil & Gas) – Degree in Geography – Expert with GIS Systems (Geographic Information Systems) – worked on mapping BP oil spills in the Gulf – Currently negotiating oil and gas leases.
Charity Davis – Finance (Stocks) – Works for Wells Fargo Advisors, Stock brokerage firm – a registered Client Associate – working towards getting her license to sell securities – stocks, bonds, marketable securities.
Hope Swartz – Mortgage lending – Mortgage Loan Assistant – Services existing loans on real estate and home loans, customer service, and document preparation for new loans.
Larry Altis – Retail farm/hardware – Manager of large farm supply store. Retail business. Works with several stores for an owner – but manages one of the stores too.
Melissa Shippy – Case Manager – Big Brothers Big Sisters – provides mentors for disadvantaged youth, manages case load, support and guidance of "matches" in their relationship development.
Programme
25/3/13 Arrive Orange Host Club: Orange RC
5.30pm Orange RC – D9700 Official Welcome
Wed 27/3/13 7am Orange Daybreak RC
Fri 29/3/13 Transfer to Host Club: Bathurst East RC
Wed 3/4/13 6.30pm Bathurst East RC
Thurs 4/4/13 Host Club: Cowra RC 6pm Cowra RC
Mon 8/4/13 Transfer to Host Club: Murrumburrah-Harden 6.30pm Murrumburrah-Harden RC
Tues 9/4/13 6.30pm Young RC
Thur 11/4/13 Transfer to Host Club: South Wagga Wagga RC
Mon 15/4/13 6.30pm South Wagga RC
Tues 16/4/13 7am Wagga Wagga Sunrise RC
6.30pm Henty RC
Wed 17/4/13 Transfer to Host Club: Griffith East RC
6.30pm Griffith East
Sat 20/4/13 D9700 Conference – Leeton
11.30am D9700 GSE Team presentation on exchange to D5690
1.35pm D5690 GSE Team presentation
Mon 22/4/13 Depart Griffith
Rotary D 5690 GSE Team Facebook Page
DIARY REMINDERS
Thursday, 14th March at 7.30 pm:   Rotary BINGO  – rostered on are  –  Henk Hulsman,  John Burns, Grahame Miles and John Glassford. (Reminder to Garth Perkin and Rod Jarrett you are both rostered on as a swap).
*Monday 18th March Guest Speaker Ross Sinclair RAAF Forest Hill RAAF base speaking on the modern day Air Force.   Gilbert catering.
Friday 22nd March RYDA (Rotary Youth Driver Awareness) Wagga Wagga ALL DAY with Coolamon Central School.
*Monday 25th March Club Member Night Henk Hulsman.  Club catering.
Saturday 30th March Rotary Community Easter Markets in the Up-to-Date-Store,  complemented by 'Grand Designs Coolamon Style'  & a main street full of 100 or so Hot Rod Cars.
Monday April 1st NO Meeting Easter Monday.
*Monday 8th April Max Chapman Europe on a Shoe String.
Thursday April 11th Rotary Bingo: Rostered on are: Leslie Weston, Paul Weston, Ian Jennings, Garth Perkin

Monday 15th April Business and Board Meeting Club catering
Friday 19th to Sunday 21st April 2013   D9700 Conference Leeton.
Saturday June 8th Coolamon Rotary Street Raffle.
June 23-26 2013 Rotary International Convention in Lisbon.   RI Convention Lisbon.
*Monday July 1st our 42nd Change Over Night.
*Partners and Guests Night.
ROTARY INTERNATIONAL PRESIDENT SAKUJI TANAKA

When we focus on young people, we are focusing on building the future of Rotary and a more peaceful world. When we serve youth, we help to bring Rotary to a new generation.
Rotary programs, such as Youth Exchange, play an essential part in Rotary's global mission of building peace by helping to build, one exchange at a time, good relationships between nations.
Read more in my March message at http://ow.ly/iohxo.
未来を担う若い人たちの声を聞くことはとても重要です。若者たちと協力してこそ、ロータリーの未来、そしてより平和な世界を築くことができます。3月のメッセージ:http://bit.ly/LN1aJt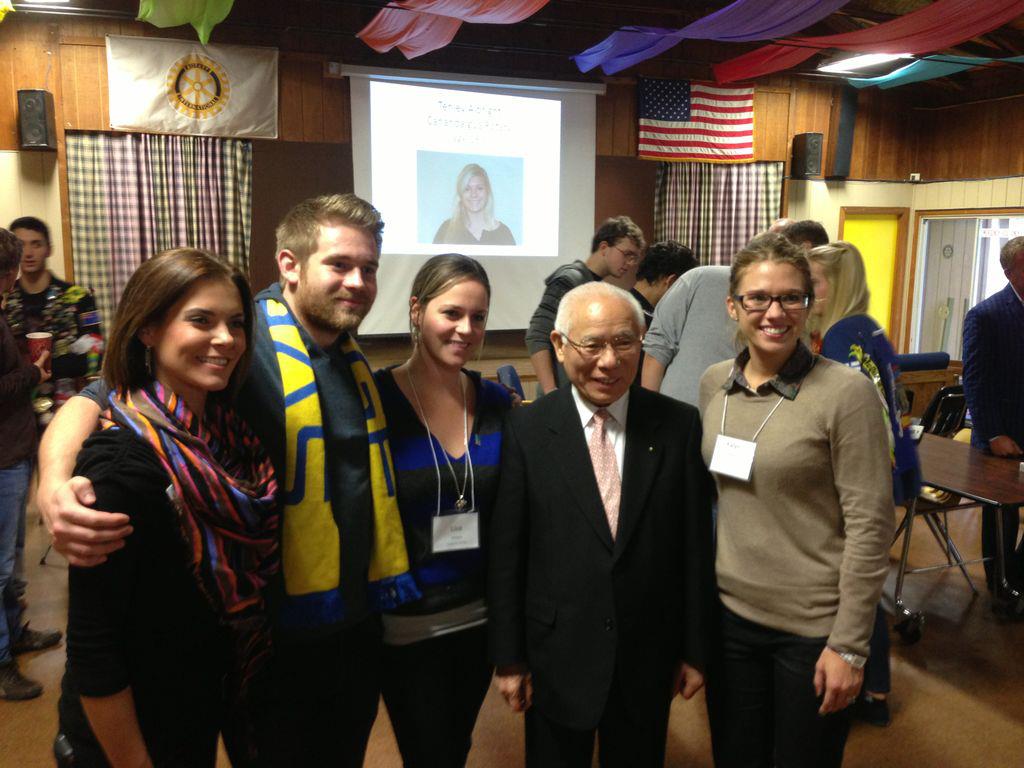 ON THE LIGHTER SIDE
Blonde Joke 1
A girl came skipping home from school one day.
"Mummy, Mummy," she yelled,
"we were counting today, and all the other kids could only count to four, but I counted to 10. See? 1, 2, 3, 4, 5, 6, 7, 8, 9, 10!"
"Very good," said her mother.
"Is it because I'm blonde, Mommy?"
"Yes, it's because you're blonde," her mother replied.
The next day, the girl came skipping home from school.
"Mommy, Mommy," she yelled,
"we were saying the alphabet today, and all the other kids could only say it to D, but I said it to G. See? A, B, C, D, E, F, G!" "Very good," said her mother.
"Is it because I'm blonde, Mommy?"
"Yes, pumpkin, it's because you're blonde."
The next day the girl came skipping home from school. "Mummy, Mummy," she yelled,
"we were in gym class today, and when we showered, all the other girls had flat chests, but I have these!"
And she lifted her tank top to reveal a pair of 36Cs.
"Very good," said her embarrassed mother.
"Is it because I'm blonde, mommy?"
"No, it's because you're 25."
Blonde Joke 2
A blonde woman was having financial troubles so she decided to kidnap a dog and demand a ransom. She went to a local park, grabbed a little dog, took it behind a tree and wrote this note. "I have kidnapped your dog. I am sorry to do this but I need the money. Leave $10,000 in a plain brown bag behind the big oak tree in the park at 7 AM." Signed, "The Blonde". She pinned the note inside the little dog's collar and told the dog to go straight home. The next morning, she returned to the park to find the $10,000 in a brown bag behind the big oak tree, just as she had instructed. Inside the bag was the following note. "Here is your money. I cannot believe that one blonde would do this to another."
Pay Back
A man is getting into the shower just as his wife is finishing up her shower, when the doorbell rings. The wife quickly wraps herself in a towel and runs downstairs.
When she opens the door, there stands Bob, the next-door neighbour. Before she says a word, Bob says, "I'll give you $800 to drop that towel." After thinking for a moment, the woman drops her towel and stands naked in front of Bob. A…fter a few seconds, Bob hands her $800 and leaves.
The woman wraps back up in the towel and goes back upstairs. When she gets to the bathroom, her husband asks, "Who was that?"
"It was Bob the next door neighbor," she replies.
"Great!" the husband says, "did he say anything about the $800 he owes me?"
ROTARY INFORMATION
ROTARY CLUB OF WAGGA WAGGA SUNRISE

On Saturday 9th March the Rotary Club of Wagga Wagga Sunrise held a day for the local community.  The Great Lakeside Expo.  Coolamon Rotary was there with RFFA Australia and PDG Fred Loneragan and John Glassford on the stand.   There were many stands all representing what is available in the Wagga Wagga area for volunteers.  Demonstrations of medieval sword fighting these men in full armour, that they make themselves, and they were serious hits!.
The State Emergency Service and other volunteers were also present.  The Dragons Abreast team were very colourful in their bright shirts and took newbies as passenger paddlers on Lake Albert.  The young ladies form the dancing troupe in Wagga danced in the heat and showed us some real talent.  Bagpipers in full kilts, the choir and plenty to eat and drink.  Congratulations to Wagga Wagga Sunrise for an excellent day and I am sure that it will grow.
Coolamon Rotarians will recognise PP Max Chapman hard at work as always for Rotary.
Some photos from the day below:


BUCKET LIST
Let us go to Kansas this week in honour of our visiting GSE Team from Kansas in Rotary District 5690.
Kansas City Chiefs play where?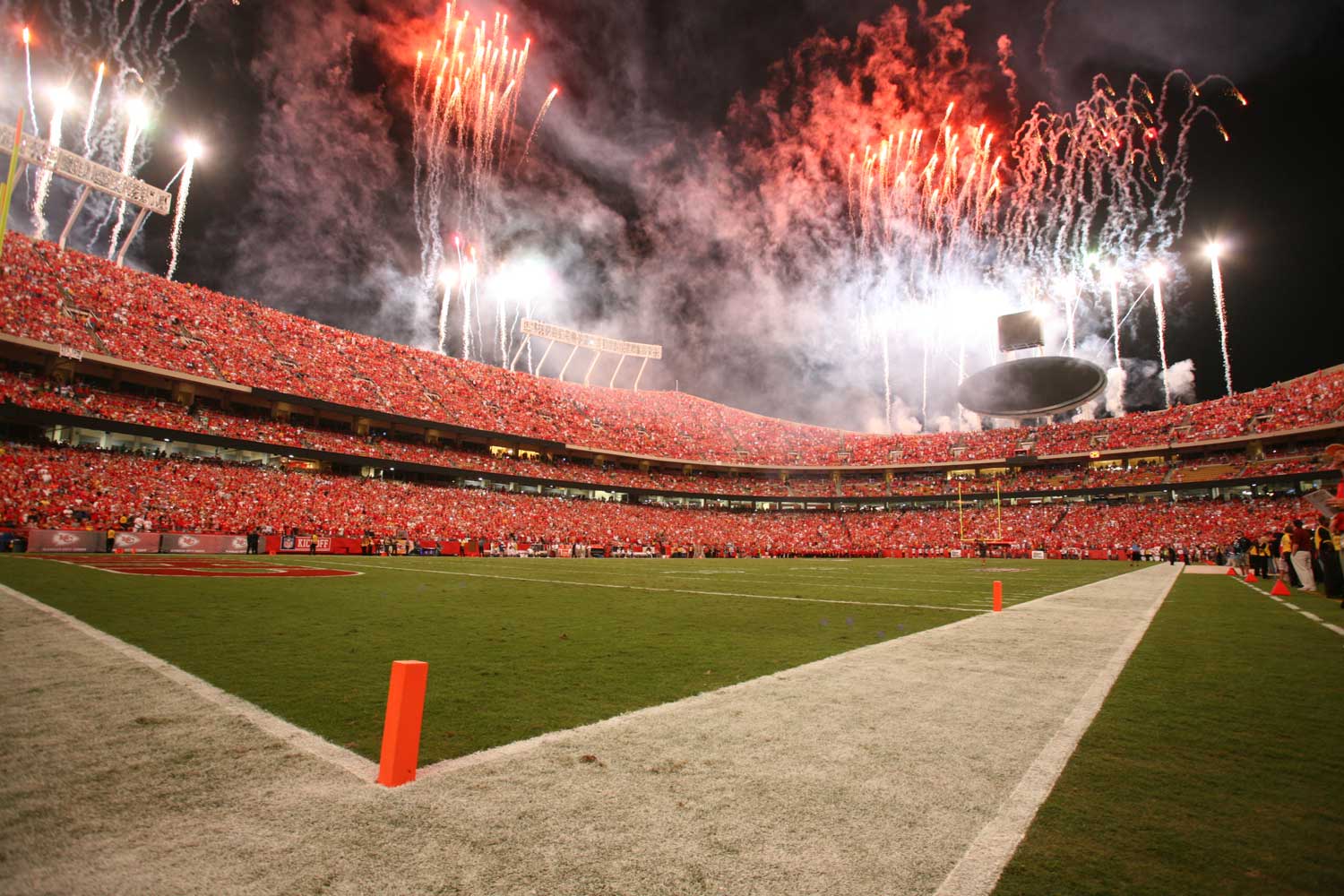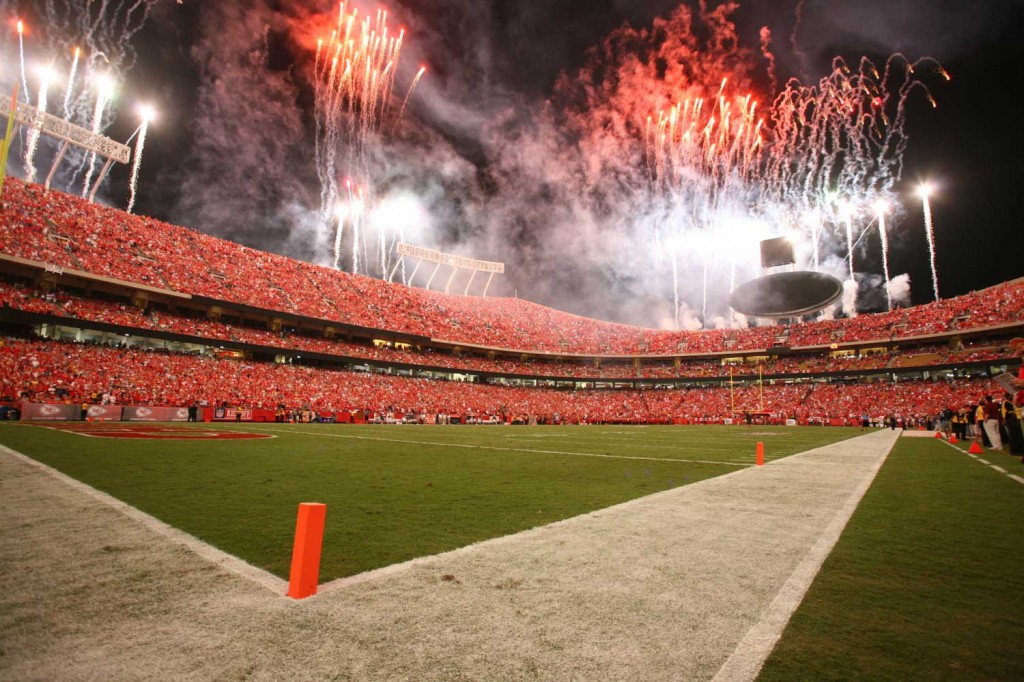 CAUSES WORTH SUPPORTING
STOP THE SERENGETI HIGHWAY
Rotary International President Sakuji Tanaka
Governor of District 9700  Greg Brown
Coolamon Club President  Paul Weston
Coolamon Club Secretary  John Glassford
Club Treasurer  Henk Hulsman
Coolamon Rotary Club Inc. P.O. Box 23 COOLAMON N.S.W. 2701
Websites of Interest
Coolamon Rotary Club: http://coolamonrotary.com
Road MAPS to Africa a Coolamon Rotary Project: http://www.mountainsofthemoon.org/
Rotary Down Under on line: http://flipflashpages.uniflip.com/2/26587/49598/pub
The Orphan Rescue Kit a Coolamon RC Project: http://theork.com/
Our Rotary Centennial Twin Club Hout Bay, Cape Town, South Africa: http://www.rotaryhoutbay.org
Don't forget to regularly check our club web site for current information such as bingo rosters and various newsletters from the District Governor, the School of St. Jude's, the monthly membership on the move newsletter as well as several other club bulletins.