Coolamon Rotary News Bulletin #35

APRIL IS ROTARY'S
MATERNAL & CHILD HEALTH MONTH
 
Our own Tracy Monica Ochieng is going to University once Tracy has chosen the course that she wants to attend.  We have helped Tracy through High School and now Tracy has graduated Tracy will obtain qualifications in Maternal and Child Health.
Then Tracy is going back to Mathare to work  for the women and children in that slum that we have visited many times now.  We are all very proud of this young lady who we met in Mathare in 2011 after climbing the Mountains of the Moon.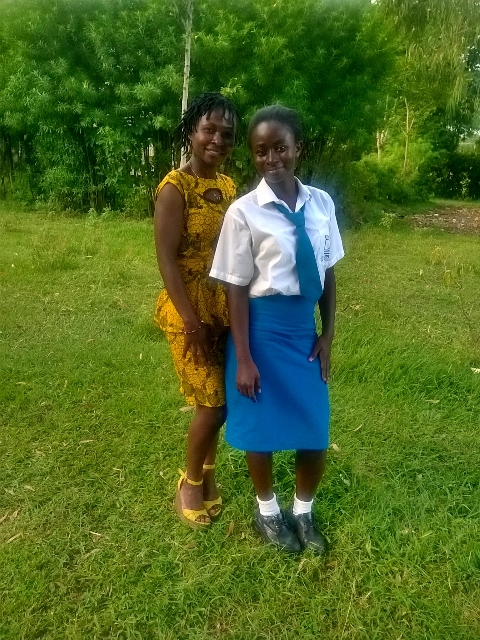 Quinter and Tracy Ochieng Tracy is in her school uniform.


Recent visit by the Mount Kenya ANZAC Day 2015 Team to Mathare.
April 2nd 2016, Latest news from Tracy:
How are you and your family? Hope this New Year you are having new experiences like I am. I passed my KCSE exams and am glad I have a direct entry to the public universities here in Kenya.
I had 60 aggregate points that's a B. a C+ in maths, B+ in English, B+ in biology, C+ in chemistry, B-in Swahili, B- in Geography, and a D+ in computer studies.
I thank God for the results and for your unending support, your pride and belief in me, I am who I am because of you, I have an education, I am empowered because you made me feel like a champion. I'm eager to join the university with all aggressiveness to do something that will enable me give out to my society and have a better Mathare.
Tracy Monica
MEETING MONDAY APRIL 4th. 2016
Tonight 16 members attended our monthly Club Assembly.
It was wonderful to have Ted Hutcheon back after his very recent car accident and his stay in the ICU at Wagga Wagga Base Hospital.
The following topics were discussed some at length and with passion:
Easter Markets a great result with a net return of around $1,200.
District Assembly due to the upcoming sowing of crops only 3 Directors will be going to Grenfell on Sunday morning.  Don Dyce, Dave McKinley and Dick Jennings will represent Coolamon.
A discussion on the meaning of a Paul Harris Fellow explained by John Glassford.
RYLA Coolamon has sponsored two candidates this year.
Guest speakers Ian Jennings is doing a great job and next week we have the life and fun times of Ted Hutcheon followed by Georgia Booth on Golden Ganmain Garlic on Monday 18th April.
We allocated the billets for the visit of the Rotary Friendship team from D 5610 USA  Serving 43 clubs in South Dakota, northwestern Iowa, southwestern Minnesota, and Sioux City, Nebraska.
A committee, made up of the hosts for the American team has been formed.  We need to meet asap to plan the stay of these friends from Dakota!  Don Dyce will coordinate the committee.
DISCON 2016 Wagga Wagga we now have around 10 members going on Saturday 23rd April.  We need more members to attend please.  To our new members it is a great way to learn about Rotary and to have two past RI Presidents in attendance is very rare indeed.  Bill Boyd is a wonderful speaker and worth the price of admission alone.
A Taste of Africa Night Saturday May 14th flyers will be ready next week and Alex Thompson will collect them and give you each some to send to and give to your friends.
ShelterBox stay tuned for a ShelterBox day in Coolamon this Friday 8th April contact Wayne Lewis. URGENT!
Diary Reminders
Friday April 8th SHELTERBOX in Coolamon.
Sunday April 10th District Assembly Club Directors Training at Grenfell High School 9.00 am start.
Monday April 11th The Life and Fun Times of Ted Hutcheon.
Wednesday April 13th Board Meeting
Thursday April 14th BINGO Roster: Ian Durham (Capt) Wayne Lewis, Paul Weston, Leslie Weston.
*Monday April 18th Garlic Night with Georgia Booth from Golden Ganmain. 
Friday 22nd – Sunday 24th April 2016 D9700 Conference in Wagga Wagga.
Monday April 25th ANZAC Day 2016 USA District 5610 USA Friendship Exchange.
*Saturday May 14th International Night at the Ganmain Hall in aid of RAGES Inc.
Saturday 28th May 2016 – Wednesday June 1st Seoul RICON South Korea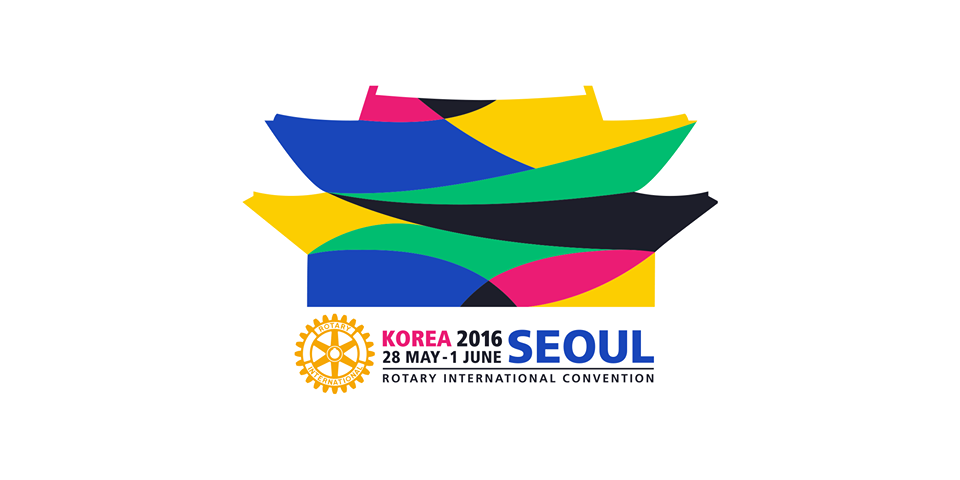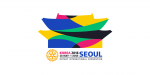 *Monday June 27th Change Over Dinner at Coolamon. DEFINITE.
*Partners and Guests Night.
Apologies for Monday meetings call Ian Jennings on 0428 492 157  BY FRIDAY 12.00 pm.
ON THE LIGHTER SIDE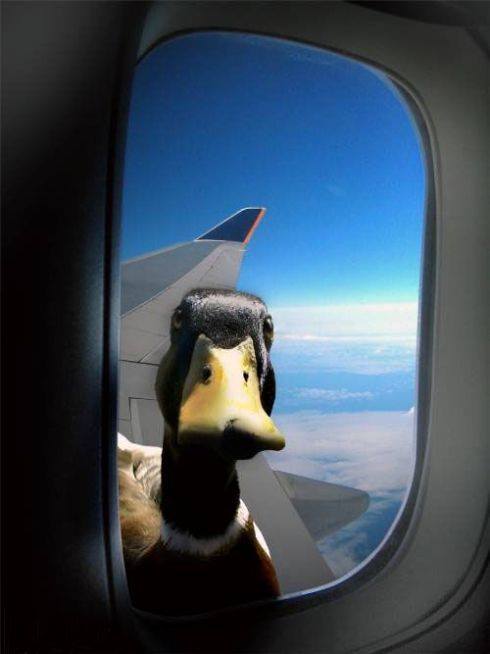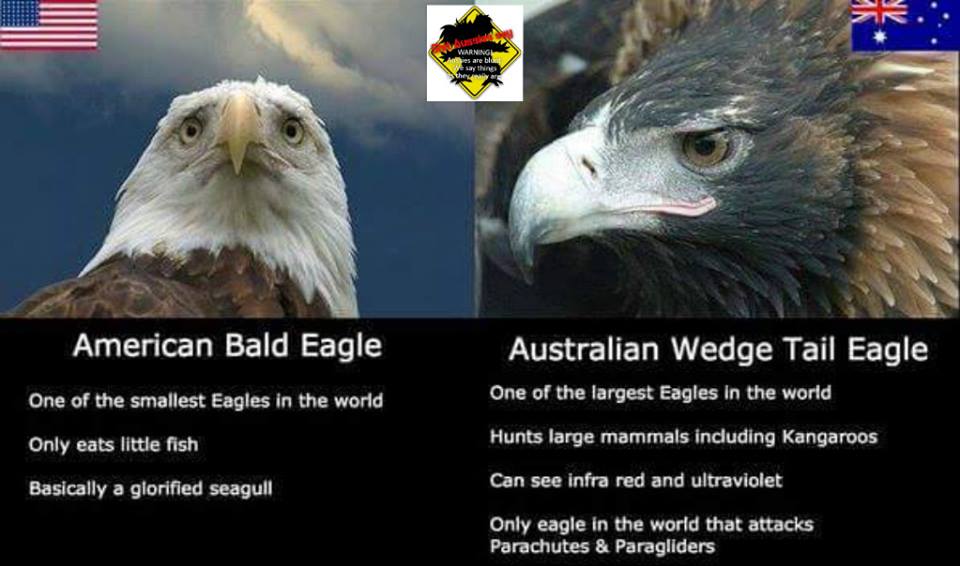 ROTARY INTERNATIONAL PRESIDENT
K.R. RAVINDRAN "RAVI"
Following the Syrian polio outbreak and the influx of refugees, the country of Jordan faced a possible outbreak in their country. Through their diligence and commitment, the country has not reported a single case of polio within its borders.
Here is a great story from Wagga Wagga Rotary Club. 
Rex Flores granted permanent residency after campaign by Wagga community.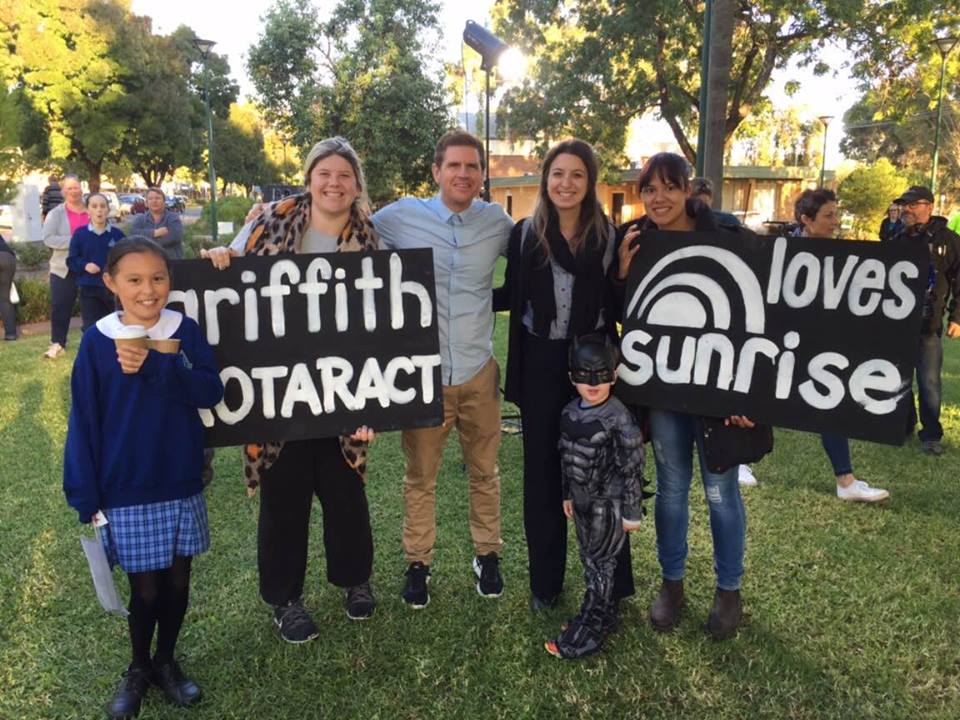 What a couple of days we've had! (aka some VERY early mornings!) here Claire & Tina are representing Rotaract Club of Griffith Inc. on Sunrise this morning – did you see our signs on all the weather crosses?
Also really happy that our Burrumbuttock Hay Runners effort on the highway made it to a few media outlets (even the 7News Sydney 6pm bulletin & Pauline Hanson's Facebook Page) – and even the man himself, Brendan Farrell for Australian of the year stopped to take a photo! We will announce our final fundraised amount this afternoon! 
Thank you again to our friends, family and community for helping us raise money to this worthwhile cause!!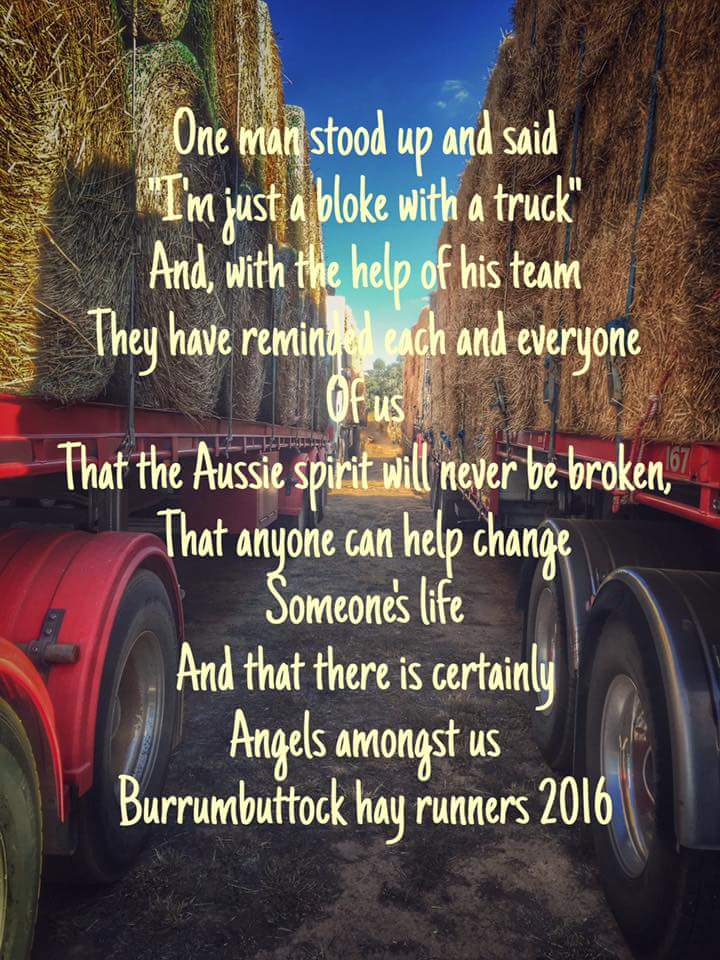 Some photos click on the thumb nails below for the larger version:
ROTARY INFORMATION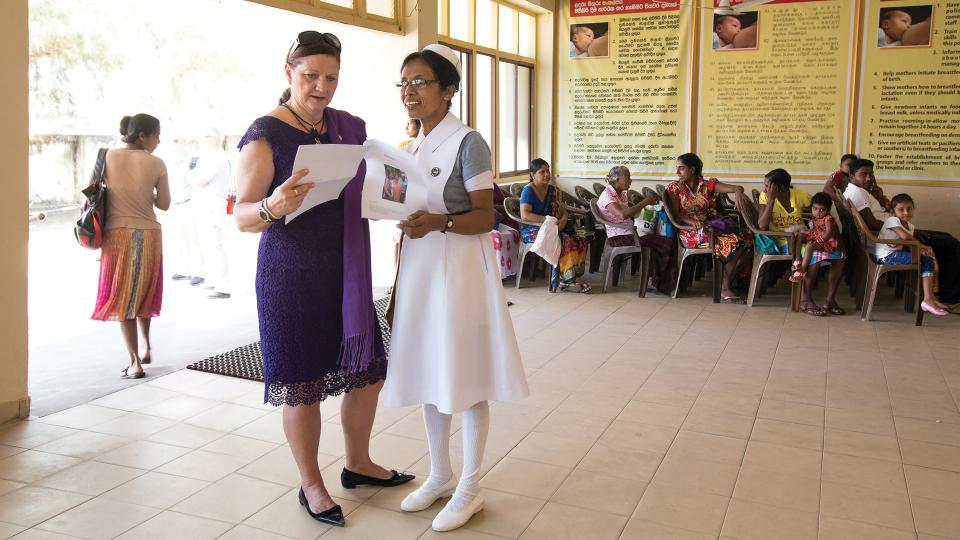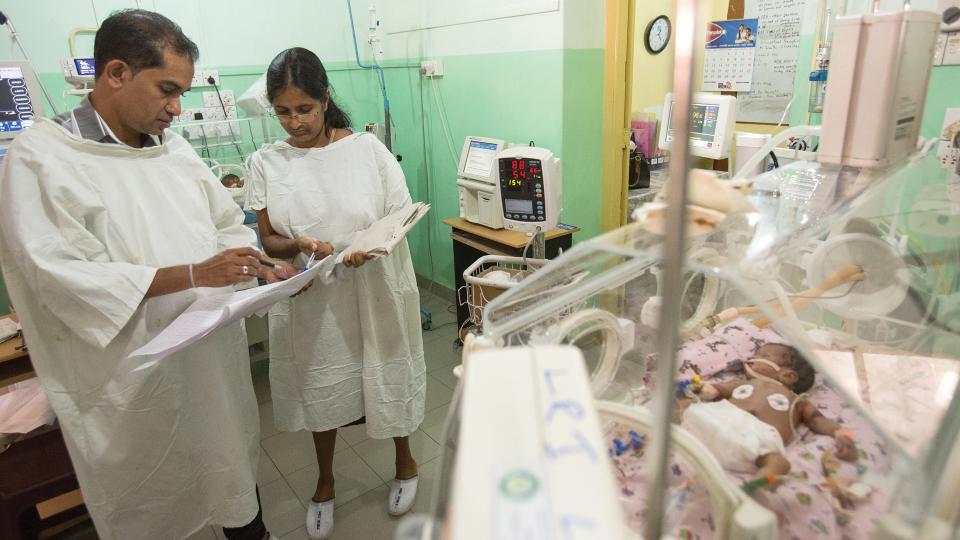 Rotarians equipped the neonatal intensive care unit. More than 160,000 babies have been delivered in the hospital since Rotarians became involved.
What Kerstin Jeska-Thorwart remembers is the silence. No birds chirping, no dogs barking, no car engines revving. Nothing. "I've never heard such a silence before, and never since," she says. "I knew something must have happened."
It was 9:35 the morning after Christmas 2004, and in Sri Lanka, it was a Poya Day, a Buddhist public holiday held every full moon. Jeska-Thorwart, a lawyer from Germany, was on vacation in Hikkaduwa, on the island's southwestern coast. Any other morning of her holiday she and her husband would have been on the beach, but today they stayed back at their vacation home, up a small hill about a half-mile from the water's edge, to clean and prepare for guests.
After a few minutes, sound returned, as though it had been switched on. Now she heard people running, crying. She went down the main road to see what had happened. She saw people in swimming suits, shoeless, covered in blood.
They told her there was a big wave.
The tsunami, as she later learned, was caused when an earthquake with the estimated force of 23,000 atomic bombs rattled the floor of the Indian Ocean. The seabed rose 10 feet, displacing 7 cubic miles of water. A wall of water, in some places up to 100 feet high, slammed into countries throughout Southeast Asia and as far away as Africa. All told, more than 230,000 people died in 14 countries, and 1.7 million were left homeless. More than half of the dead were in Indonesia, followed by Sri Lanka, where 35,000 people were killed.
In the picture above, an orangutan can be seen exploring the bleak landscape they must once have called home, with a dart lodged into their back. Sadly, orangutans are often shot on sight if they wander onto a palm oil plantation. Over the past two decades alone, an estimated 20,000 of these animals lost their lives at the hands of the palm oil industry, and it has been estimated that they could be extinct in just thirty years if their current declining population trend continues.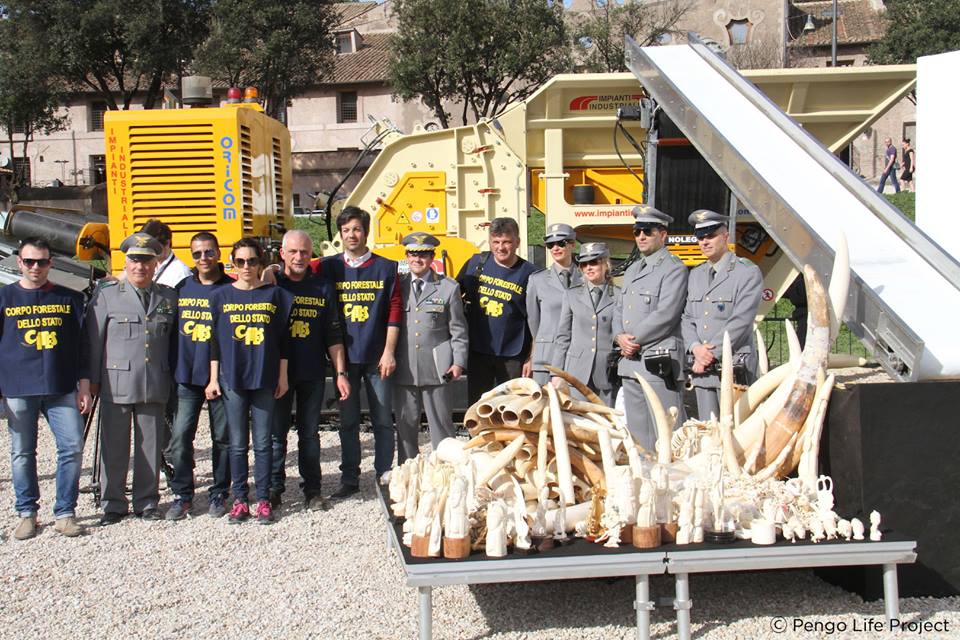 Rome hosts Italy's first ivory crush
Almost one ton of seized ivory, with an estimated value of USD $5 million, was destroyed at the Circus Maximus in Rome last week.
Government officials helped to load the tusks and carved models into an industrial stone crusher and a steamroller before the pieces were disposed of permanently.
Thanks to our friends Pengolifeproject per amore degli elefanti we are able to share these exclusive images of the event.
The ivory crush comes one month before Kenya destroys the majority of its ivory stockpile, at 105 tonnes of ivory and 1.35 tonnes of rhino horn on 30th April in Nairobi.
Read more: http://ind.pn/1Vg7UlL

ONLY IN AFRICA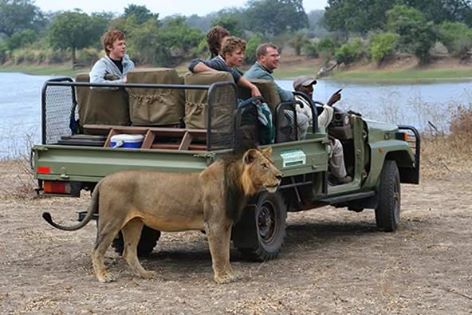 FOOTNOTE
CRUISING  YESTERDAY AND TODAY
This is how we used to travel to England from Kenya in the 50s. Union Castle Line or the BI Line through the Suez Canal onto Naples, Gibraltar then into the Bay of Biscay before Tilbury in London. The ships used to stand on their heads in the Bay of Biscay. Great fun! This was the Rhodesia Castle of the Union Castle Line.
The ship hit a hurricane in the Bay of Biscay, and the storm and size of the waves are etched into my memory. The ship rolled so far from side to side that she shuddered each time to regain her equilibrium. All we could hear was furniture and glassware and china crashing everywhere and muffled screams, as everyone had been ordered to their cabins by the Captain.
All except my Mother, sister and I and another woman and her daughter, who decided in all our wisdom, that up in the lounge was by far the best place in a storm. We were duly thrown about with the rest of the furniture (not bolted down in those days), the grand piano ended up in the Bay of Biscay in pieces.
NOT TODAY Cruising is for sissies with all the stabalisers!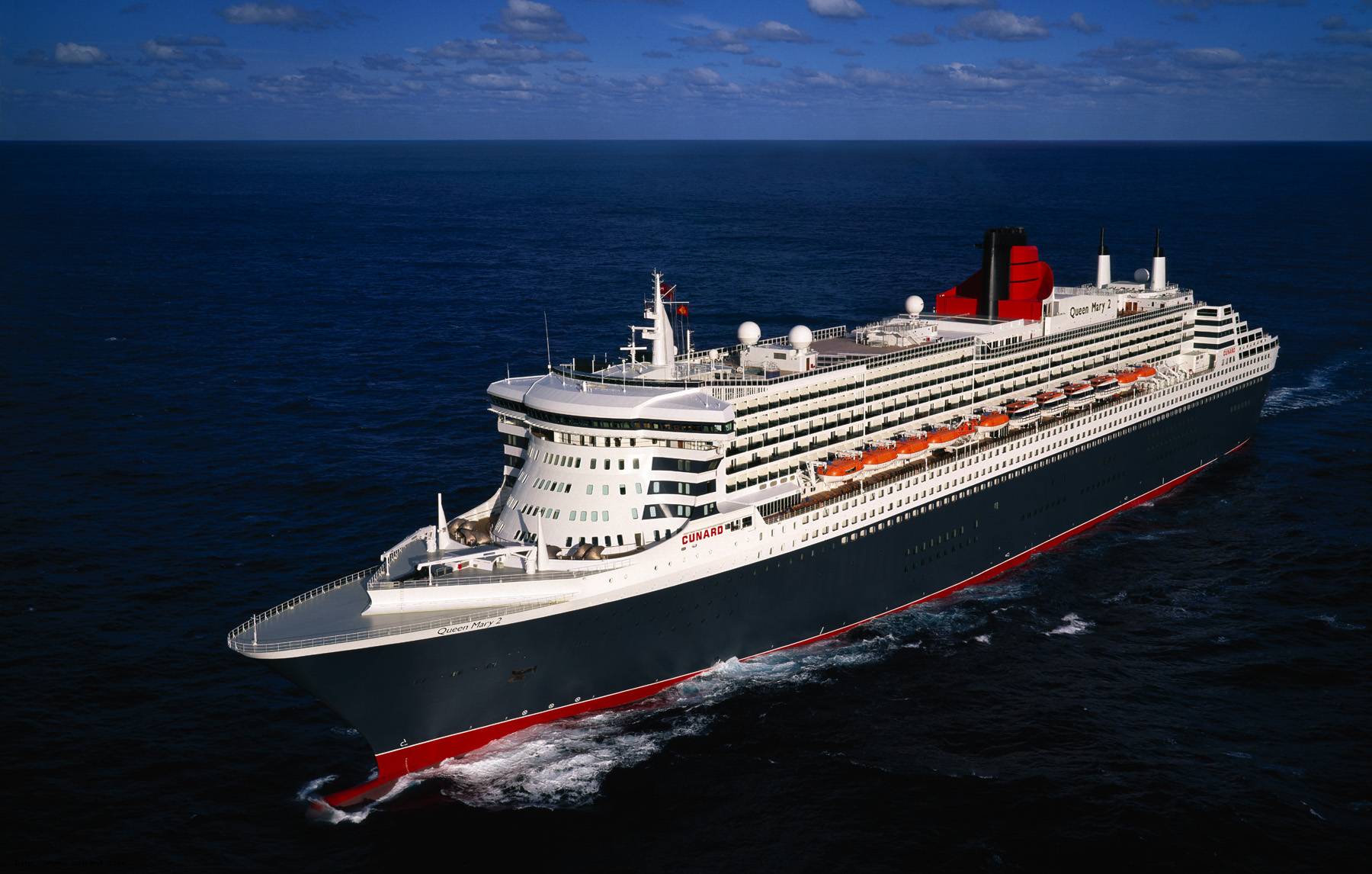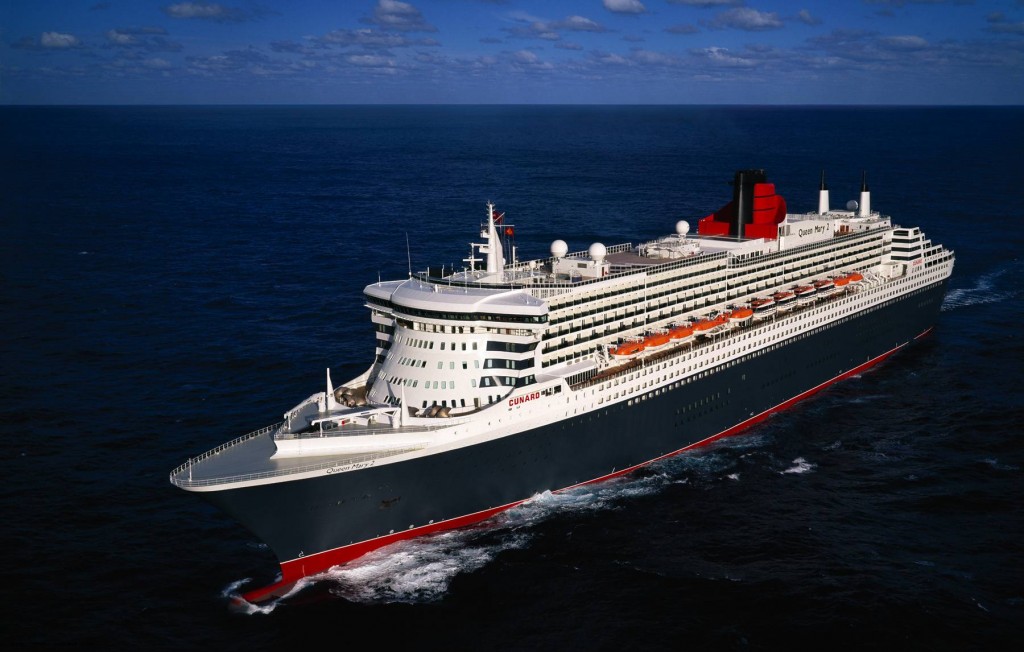 Bulletin Editor and Web Site:  John Glassford
Yours in Rotary 
John Glassford Chair 2014 -2016
Rotarian Action Group for Endangered Species
Don't  forget to regularly check our club web site for current information such as bingo rosters and various newsletters from the District Governor, the School of St. Jude's, the monthly membership on the move newsletter as well as several other club bulletins.
Rotary International President K.R. "Ravi" Ravindran
Governor of District 9700 Gary Roberts
Coolamon Club President  Wayne Lewis
Coolamon Club Secretary Paul Weston
Club Treasurer  Henk Hulsman
Coolamon Rotary Club Inc. P.O. Box 23 COOLAMON N.S.W. 2701
Websites of Interest
Coolamon Rotary Club: http://coolamonrotary.com
Road MAPS to Africa a Coolamon Rotary Project: http://www.mountainsofthemoon.org/
Rotary Down Under on line: http://flipflashpages.uniflip.com/2/26587/49598/pub
Mount Kenya 2015 Web Site incorporating the ORK: http://theork.com/
Our Rotary Centennial Twin Club Hout Bay, Cape Town, South Africa: http://www.rotaryhoutbay.org
Rotarian Action Group for Endangered Species RAGES: http://www.endangeredrag.org/#